This article may contain affiliate links; if you click on a shopping link and make a purchase I may receive a commission. As an Amazon Associate, I earn from qualifying purchases. 
March 1st 2020 vs March 1st 2021 pic.twitter.com/CPzalHWuRm

— Meghan Hug (@meghanhug) March 1, 2021
On Instagram, you can tap Archive and see all your Instagram Stories up to a certain point. Not sure if it's for everyone, but I can go back to December 2017. Since this year started, I've had a habit of checking out the archive of stories I shared this same day a year ago.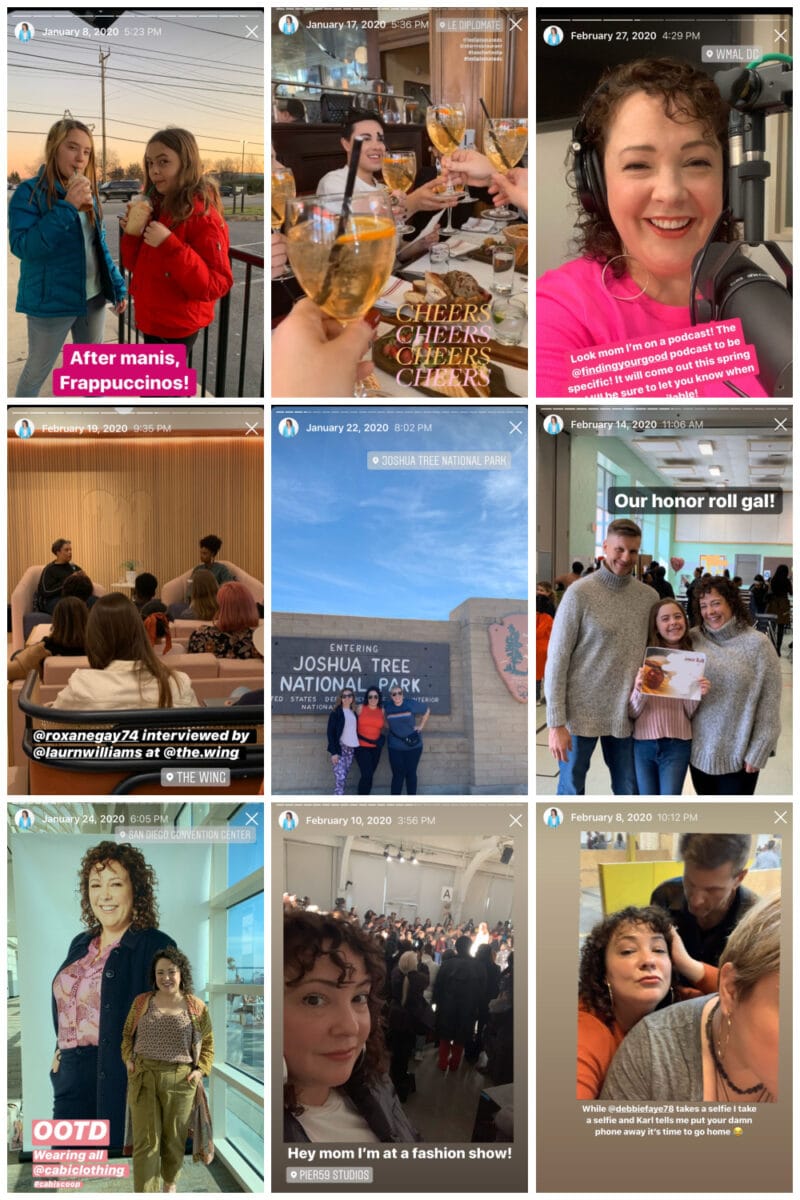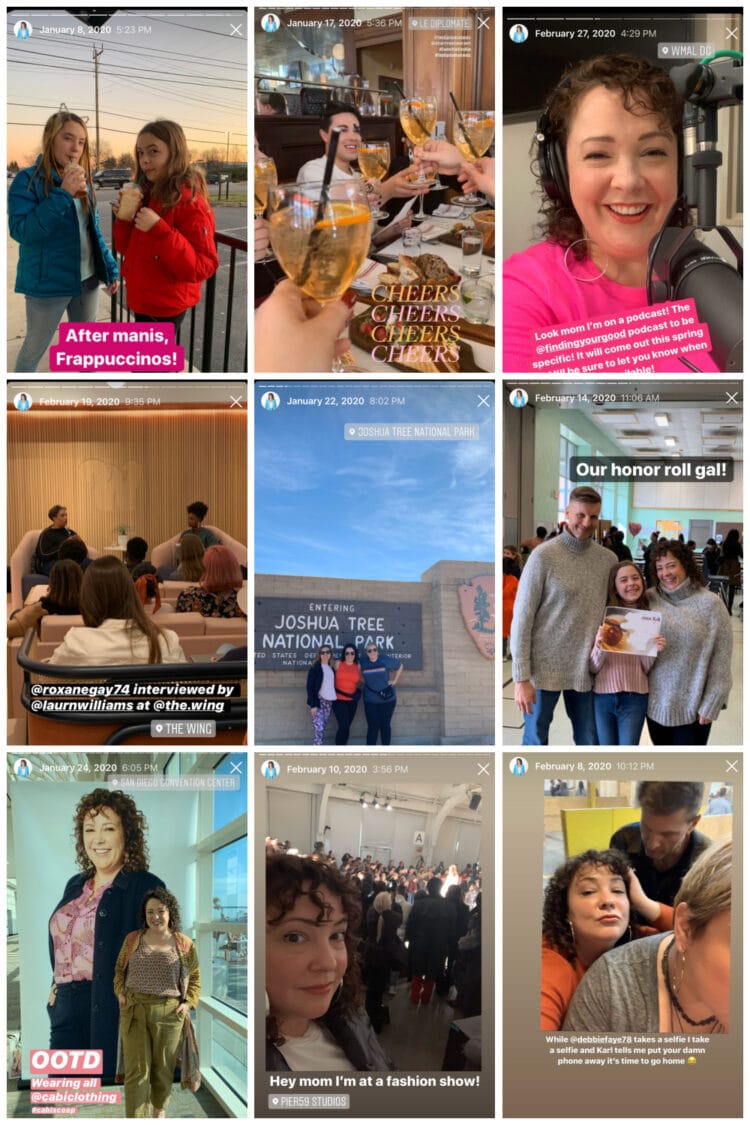 In January and February, it was reminiscing. Oh, this is the day I was in Joshua Tree National Park, this is the day I attended New York Fashion Week with my friend Sylvia, this is when my kid and I were at the deli near the college campus selling Girl Scout cookies, this is how I celebrated my birthday before a pandemic. Damn, I led an awesome life before all this, I'm glad I looked back, it's bittersweet but also motivating for using the future well.
March is another story. Going back to my archives and looking at what I shared the past few days is haunting. It's like watching a horror movie. We know the killer is in the basement, but the protagonist has no idea and heads down to get a carton of ice cream from the chest freezer.
This past Tuesday was Super Tuesday, 2020, and the day I went for my training to be an election judge. I shared how I and half the room had out bottles of hand sanitizer, but we still sat shoulder to shoulder, sharing the same election machine.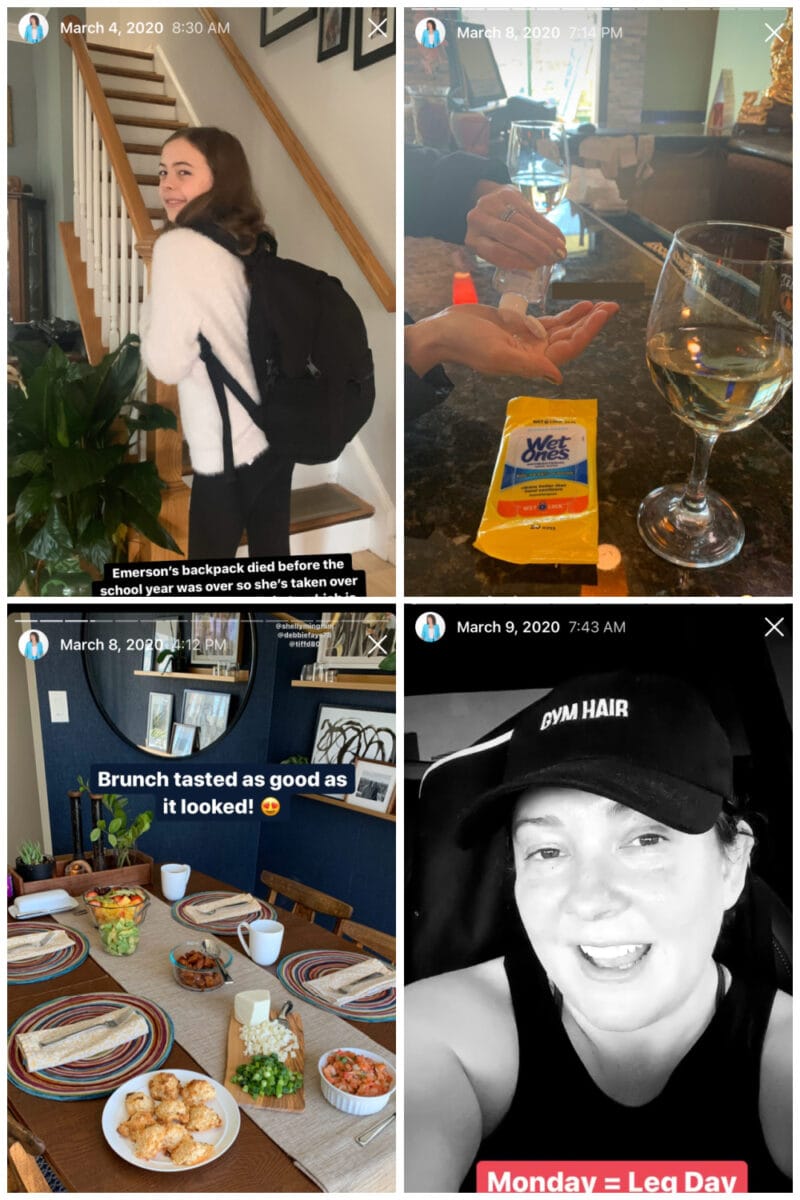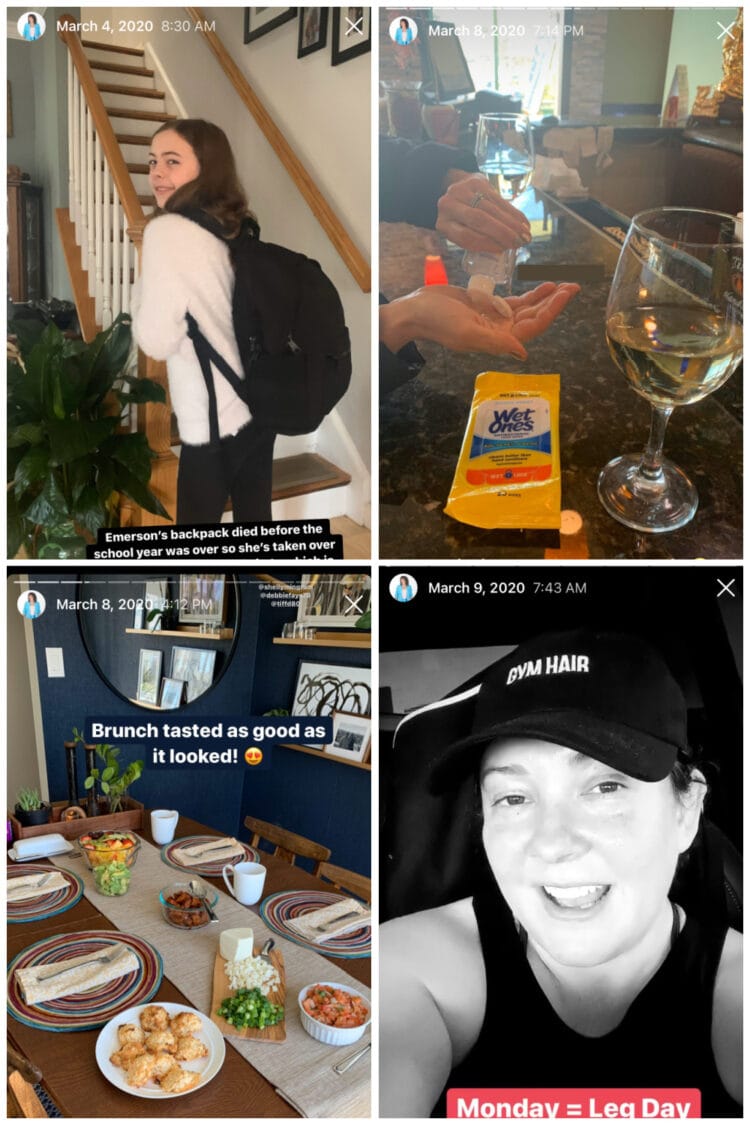 The following days were full of errands. The post office, the grocery store, Target, the tailor. I remember my husband coming home one of the days of March with a case of Clorox wipes, several packs of toilet paper, and two gallons of hand soap saying if we'll need it we'll have it, and if we don't it's not like we won't use it eventually. I took a picture of his stash and texted it to a friend with the laughing emoji but later that day took inventory of our pantry and medicine cabinet and went shopping to ensure both were stocked. Again, if the sh*t doesn't hit the fan, it's not like it all won't go bad.
The anniversary of this weekend was the last time I met up with my three besties for our Sunday brunch. After, I went to get a manicure, pedicure, and brow wax. I remember I did this thinking, well if things end up shutting down for two weeks, I better have fresh nails.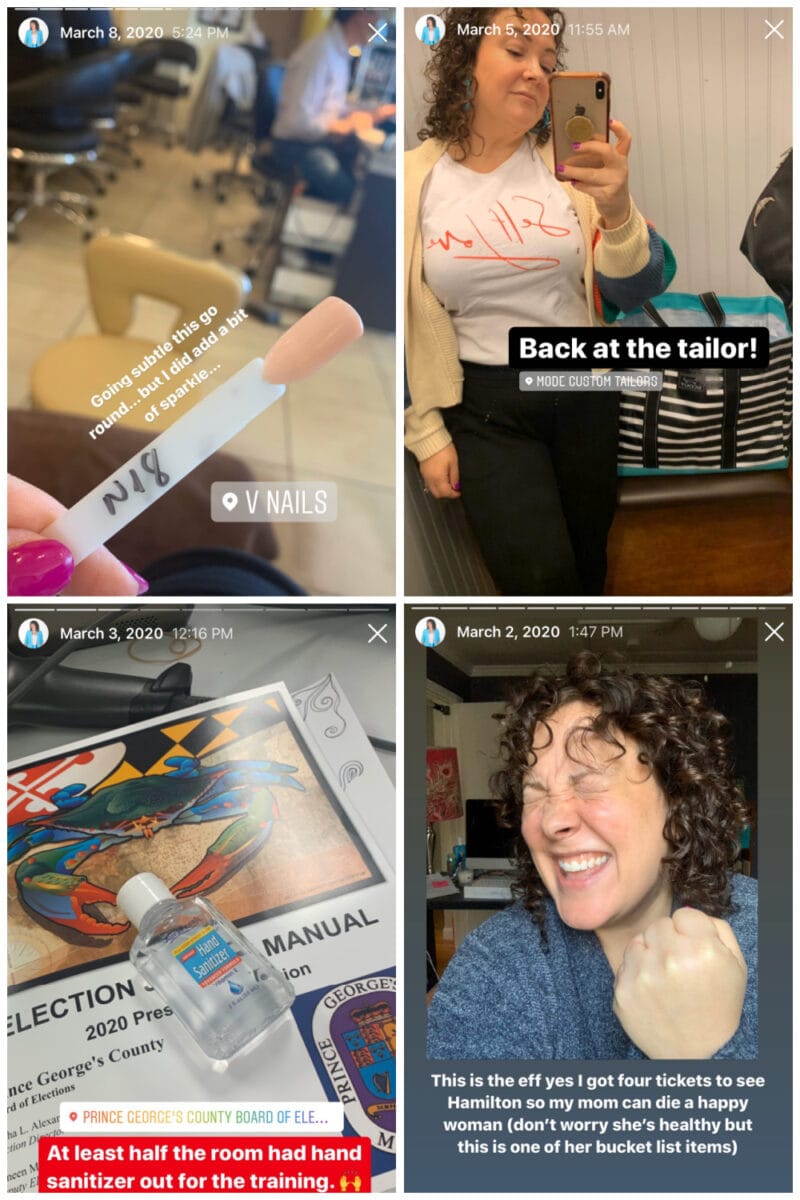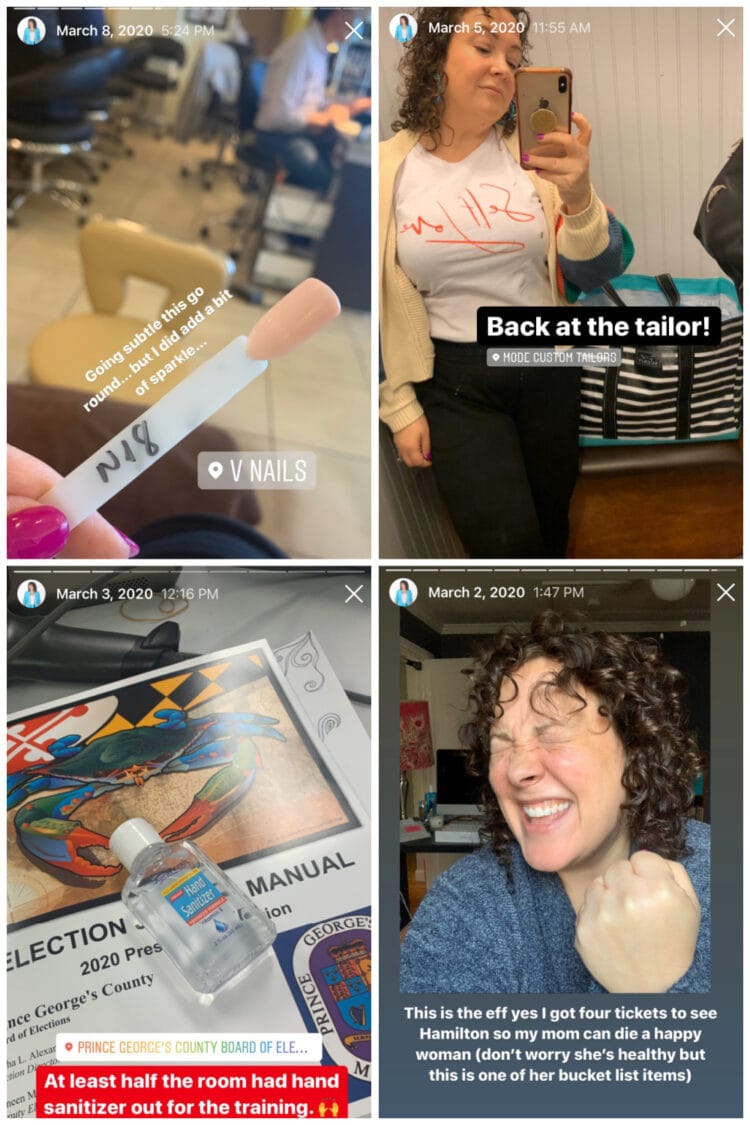 That evening I met a friend for a drink; I took a photo of the bottle of hand sanitizer with our glasses of Sauvignon Blanc. The caption? "This is how we cocktail" with a mask-wearing emoji.
My mom has received her two vaccine shots; where we live they're struggling with the vaccine rollout so I am so glad my sister made it her mission to get our mom an appointment. I know it will be a while before the rest of my family and I will get one. It's harder to envision what six months from now will look like than what we were envisioning this time last year.
But reminiscing reminds me of how resilient my family and I are. How good life is and will be. Why it's worth it to keep wearing that mask and socially distance a while longer. How I should continue to trust my gut, and reduce the distractions that make it hard to hear myself.
This has been a hell of a year, and there is no clear light at the end of the tunnel, but looking back has helped me look forward. And hell, it also shows Instagram isn't all bad!
Weekend Reads
On Anti-Asian hate crimes: Who is our real enemy? (Awaken for Medium)
Loved this piece from Roxanne Gay about elders in the LGBTQ+ community and coming of age in Nebraska. (The Audacity for Medium)
There's a name for that feeling when you crave time to yourself but don't get it. It's the mirror image of loneliness—"aloneliness." (Vice)
Jenna Lyons on coming out (and being outed) after 40. (The Cut)
I found the stories of 20-somethings reflecting on a pandemic year to be pretty powerful. (Medium)
Women are given the wrong treatment for UTIs nearly half the time. Here's why. (The Lily)
Martha Stewart is often called, "the original influencer." And she has influenced me many times over the years. She partnered with Easy Spirit for an exclusive collection; does it inspire you to purchase from it?
Have you heard about epigenetics? It has been a hot topic lately and a term that is often misused. I found this article on the subject interesting; do not judge the content by the title. (MEL)
Washington Football Team replaces cheerleaders with a coed dance team. (Washington Post)
Do you love Rae Dunn? Don't know who the heck Rae Dunn is? Then this piece is for you (written by my friend Kaarin and featuring a Wardrobe Oxygen Community member). (Retail Dive)
My parents got sick. It changed how I thought about my marriage. (GQ)
Audio has become hot, from podcasts to Clubhouse. Is there a place for deaf users in this audio boom? (No Filter)
Mary-Kate and Ashley Olsen grew up to make New York's most desirable clothes. But can even perfection survive the pandemic? (The Cut)
Derek Khan, celebrity stylist that created the glam looks for Mary J Blige, Lauryn Hill, and Salt-n-Pepa passed away from COVID. His obituary is worth reading; his life would make for a fascinating movie. (New York Times)
The year of 'Invisible Crisis': Three women on losing—or leaving—their jobs during the pandemic. (Vogue)
Not a recent read, but a pretty cool one: The demonization of Empress Wu. (Smithsonian)
Hear/See/Read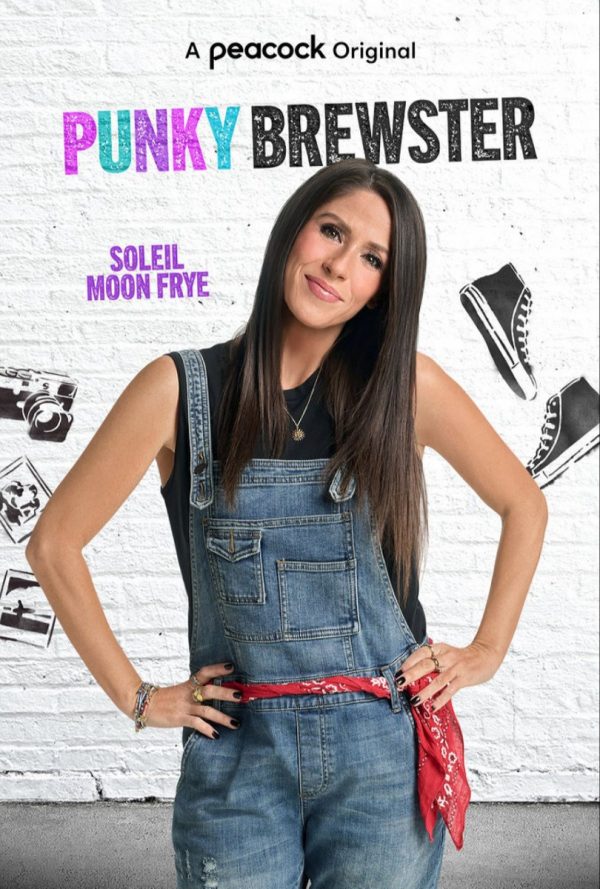 Did you hear they rebooted Punky Brewster? And that it also stars Soleil Moon Frye as Punky and Cherie Johnson as Cherie and has cameos from other characters from the original series? I was a big Punky Brewster fan; I too had brown eyes and brown hair and freckles and loved colorful clothing. She was essentially the same age I was, and she inspired me to be creative and colorful and bold.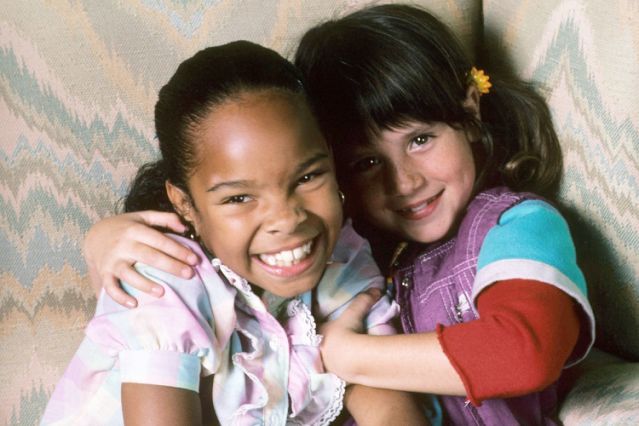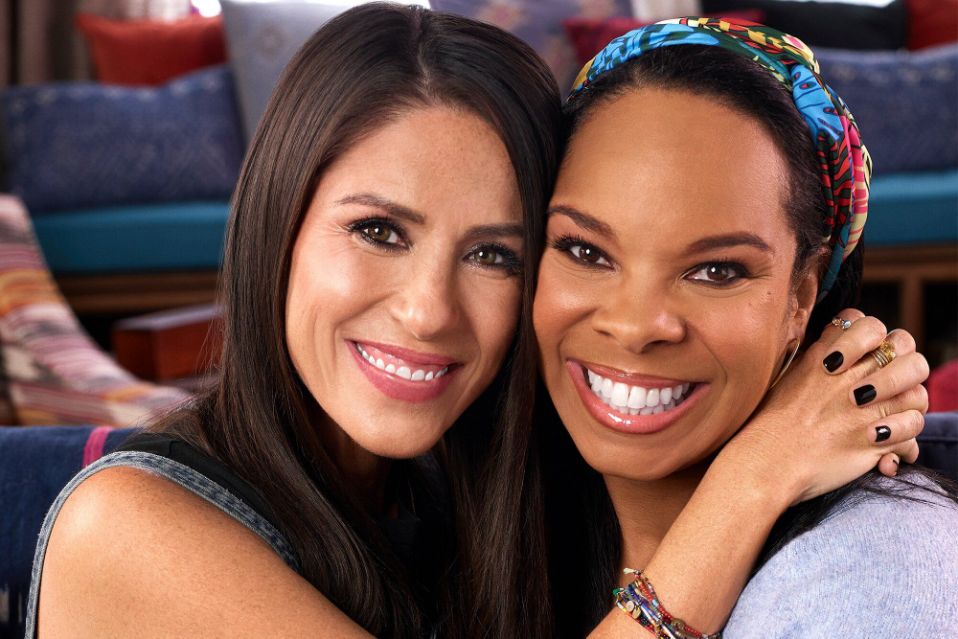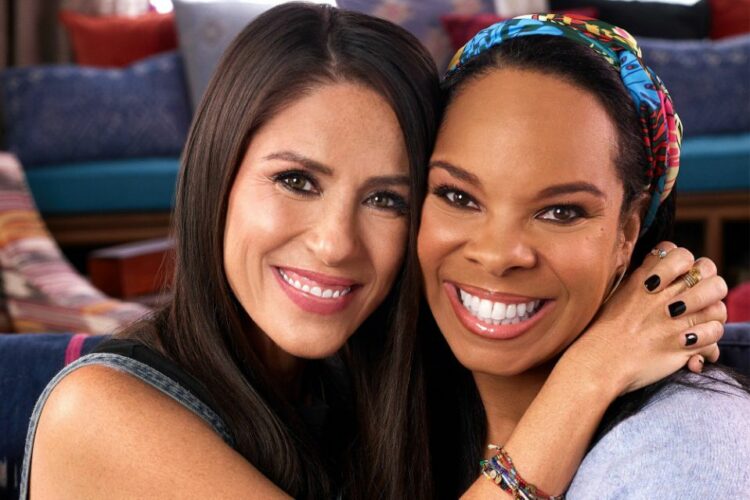 My husband also has fond memories of Punky Brewster so one evening the whole family decided to watch an episode or two (the whole season of the reboot is available on the Peacock app). Wait, is that the same apartment that Punky and Henry had in the original series? Wait, is that Freddie Prinze Jr. as Punky's ex?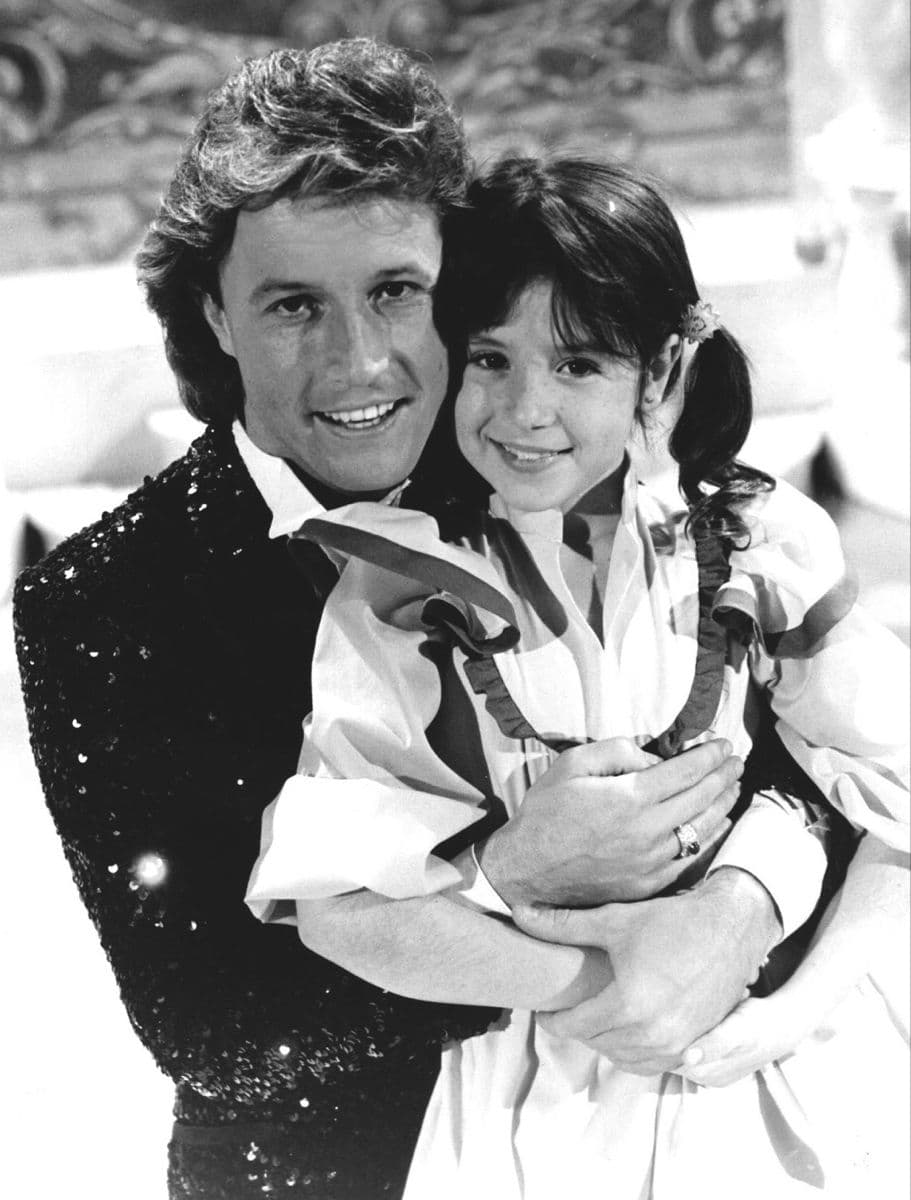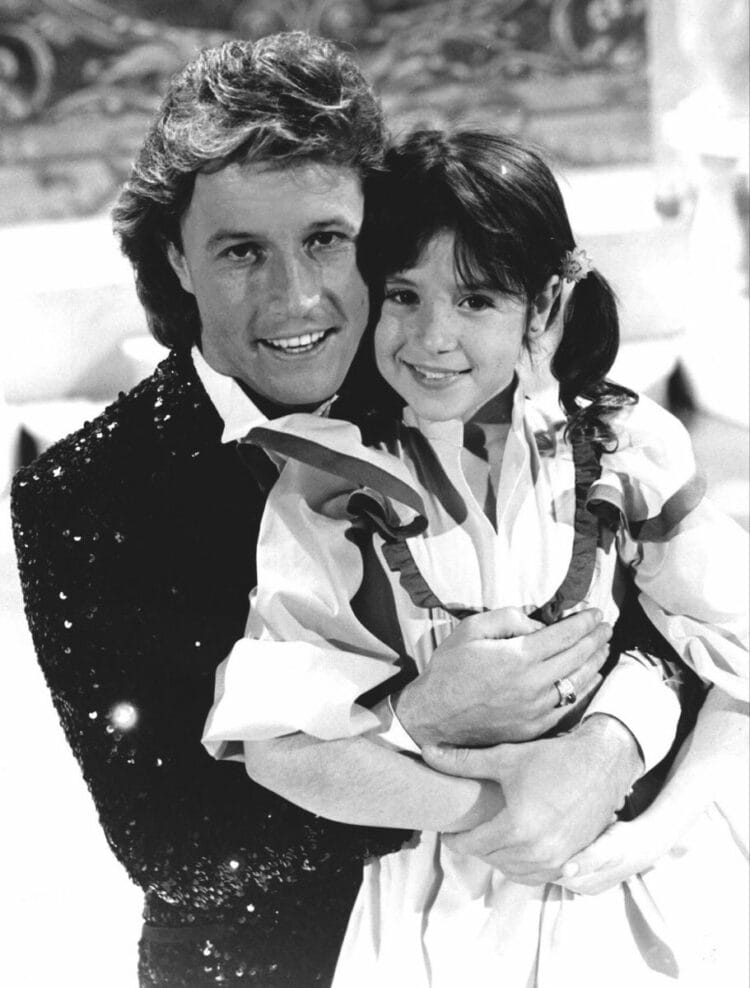 The show is hokey, but it's meant to be, just like '80s sitcoms. Everything ties up in a nice bow, there is a laugh track, and plenty of weird celeb cameos (fun fact: Andy Gibb guest-starred on the orignal Punky Brewster not once, but twice).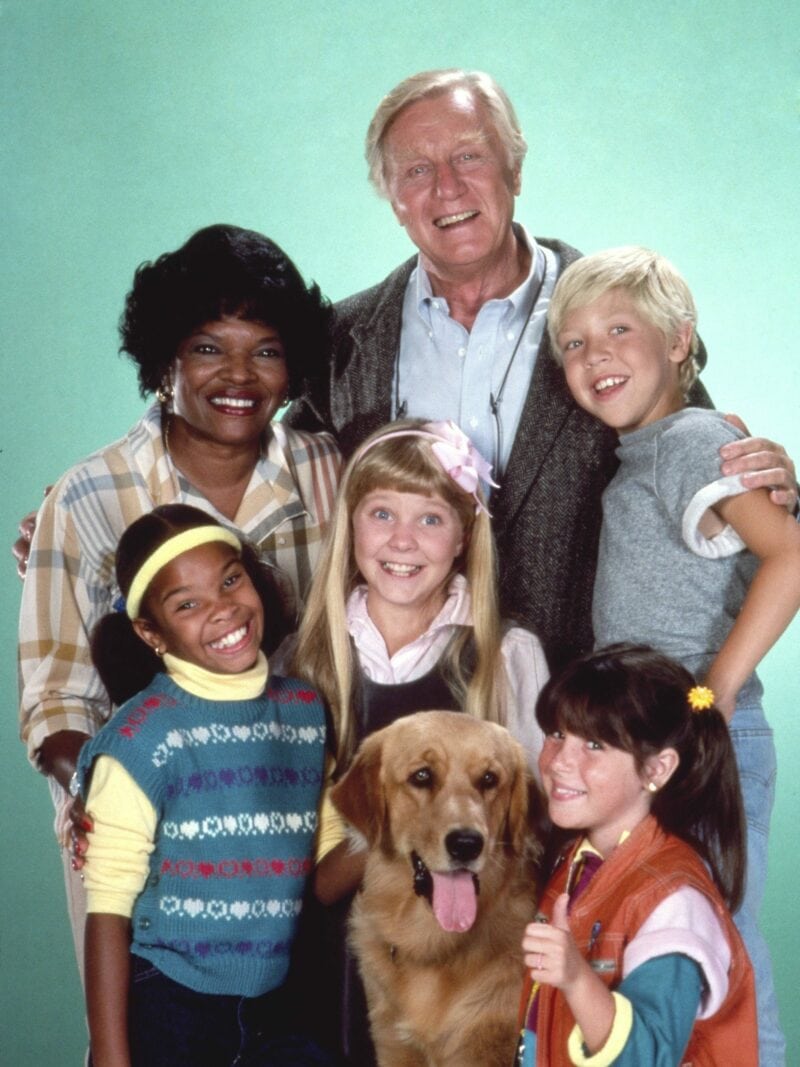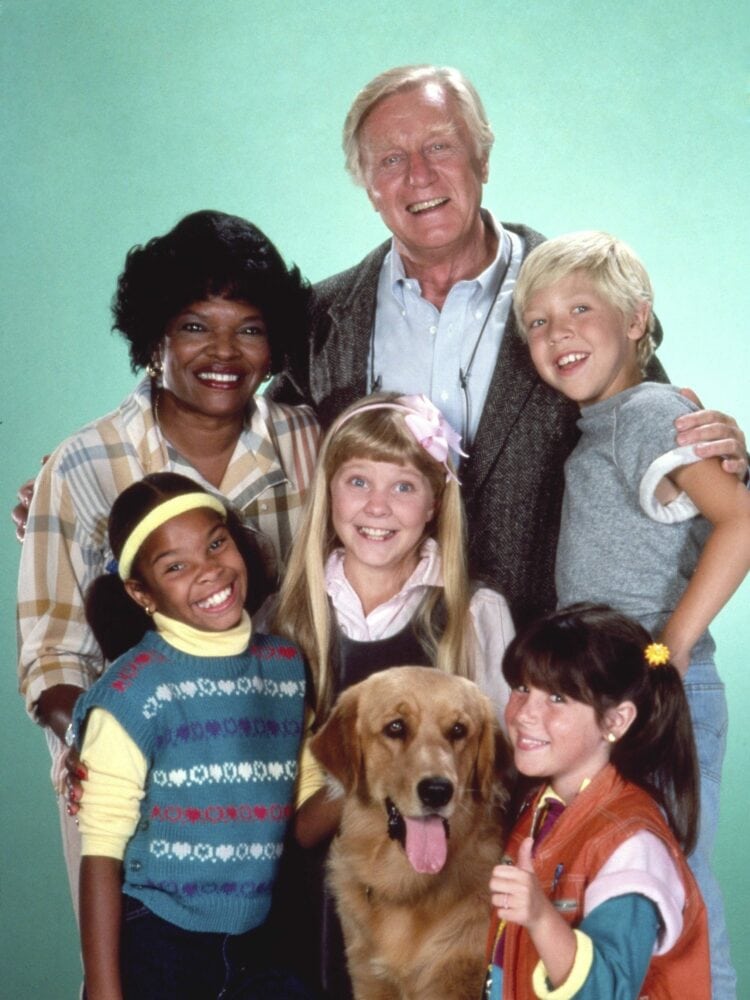 My husband was done after two episodes, but my kid and I were intrigued and got to about four before we were numbed. We decided to check out the original series; all four seasons are also available on Peacock. I didn't expect the show to hold up… but it does. And it's interesting to see how well in 1984 they handled difficult topics and showed reality (money, the foster system, non-parental guardians, and imperfect homes). Some episodes are meh, but some are better than what is on TV today.
My daughter and I are now flipping between the new and old series, and it makes the new series even better. Now I understand the new series' theme song, I get some of the jokes, I recognize actors from the original series.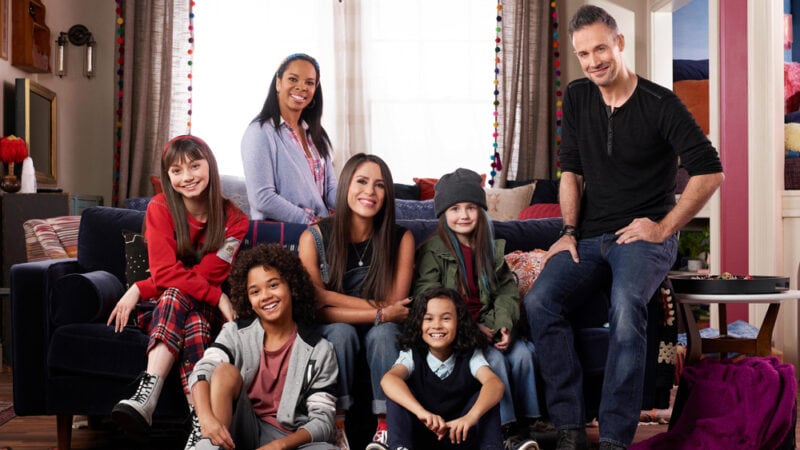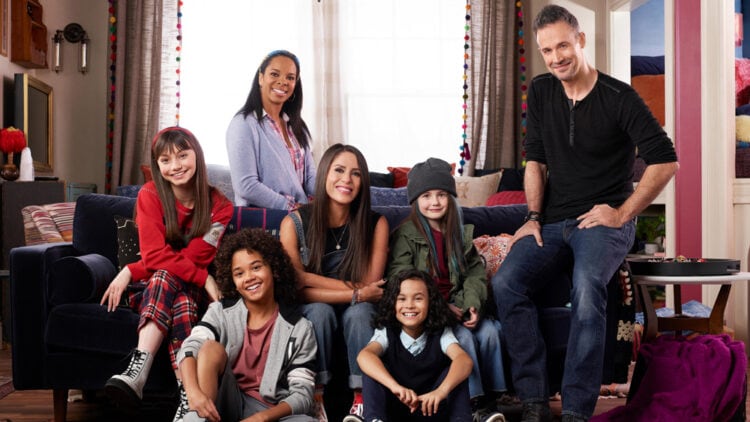 It's also cool to see a woman my age on TV who has a healthy relationship with her ex, is actively dating, has a creative job, is a mom, and shows it is impossible to "have it all" but that doesn't mean you're miserable.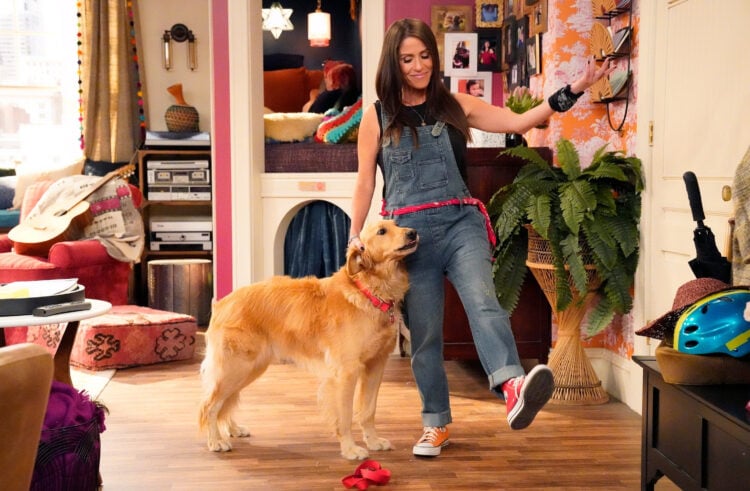 While I can't get with Punky's choice of a bandana belt with overalls (what a pain when you have to pee), I love seeing a fellow petite curvy brunette over-40 woman embracing color, wearing more makeup and shorter hemlines than some advice column would say is right for her age, who is on that precipice of still giving a sh*t while having fewer and fewer f*cks to give.
Watching Punky Brewster now and then had me do a bit of research on Soleil Moon Frye and what she has been up to. I found this recent article in the LA Times which is a great read and has me very interested in seeing Kid 90, a documentary about Moon Frye, which is coming out later this month.
For Your Entertainment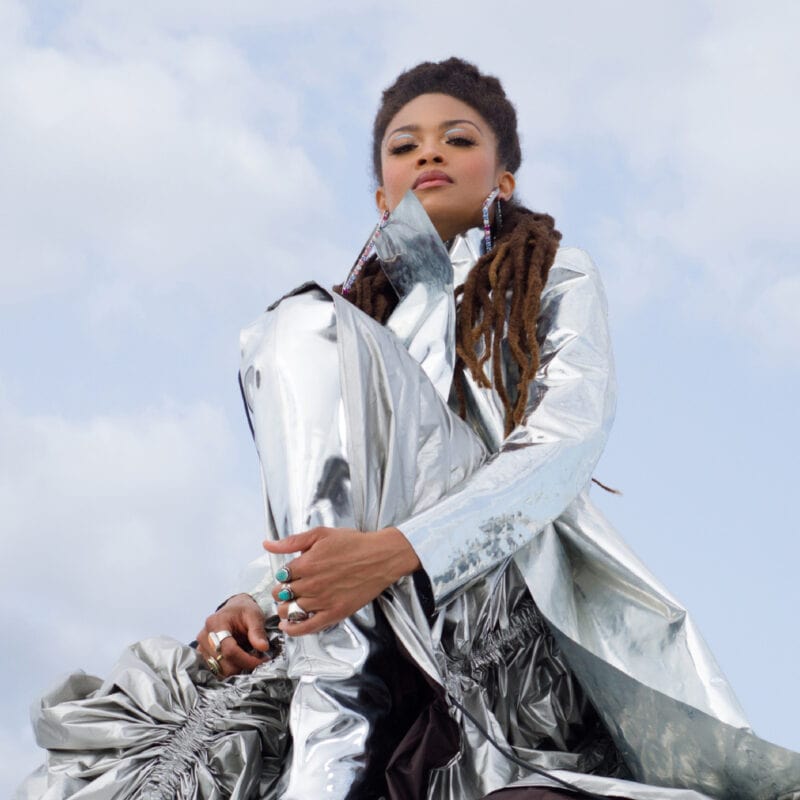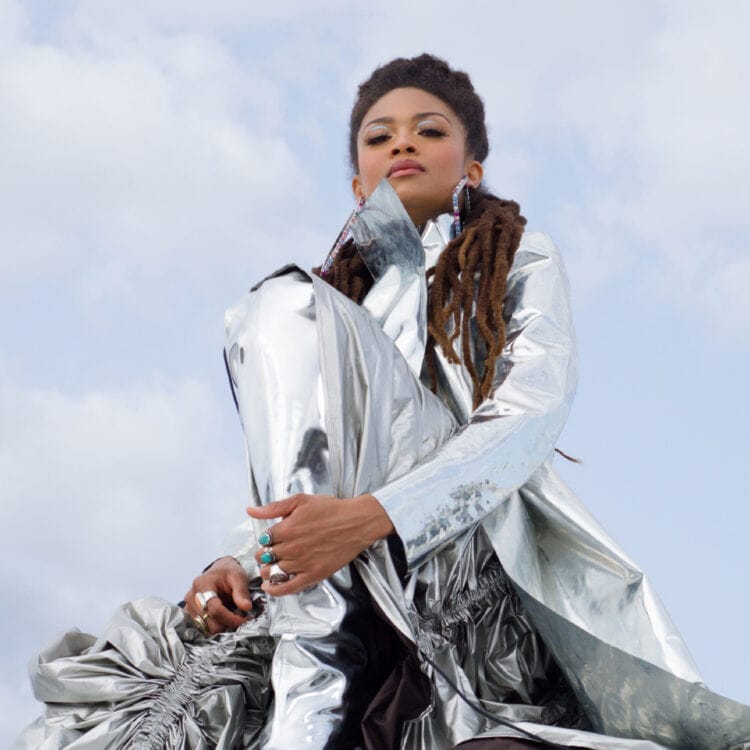 Last week, I flipped on the TV mid-day and saw a talk show introduce the artist Valerie June, saying she's a "fresh new voice." Huh? Her 2013 album, Pushin' Against a Stone, was on repeat in the Gary household for months that year. Her Tiny Desk Concert from 2013 was amazing. But hey, if more people experience the awesomeness that is Valerie June, go ahead and call her a fresh new voice.
Valerie June grew up in Jackson, Mississippi in a singing family surrounded by gospel music at church and R&B and soul music from her father. At age 19, she moved to Memphis and began performing in clubs while also learning guitar, banjo, and lap-steel guitar.
In 2011 June moved to Brooklyn, New York, soon after met Dan Auerbach from The Black Keys, who co-wrote and helped produce her album, Pushin' Against a Stone. Her sound has been described as a mix of folk, bluegrass, blues, gospel, and soul which feels familiar yet so unique at the same time.
June's second album, The Order of Time, was released in 2017 and was deemed by Rolling Stone Magazine to be one of the top 50 albums of the year. That year in an interview when asked what artists he listened to and respected, Bob Dylan mentioned Valerie June. Not a new artist, a badass, well-respected one who just released her latest album.
The Moon and Stars: Prescriptions for Dreamers will be released on the 12th of this month, but June has already released two singles from the album with videos to go with them. They are below; enjoy this fresh new voice from an incredibly talented, established, and well-respected artist.