This article may contain affiliate links; if you click on a shopping link and make a purchase I may receive a commission. As an Amazon Associate, I earn from qualifying purchases.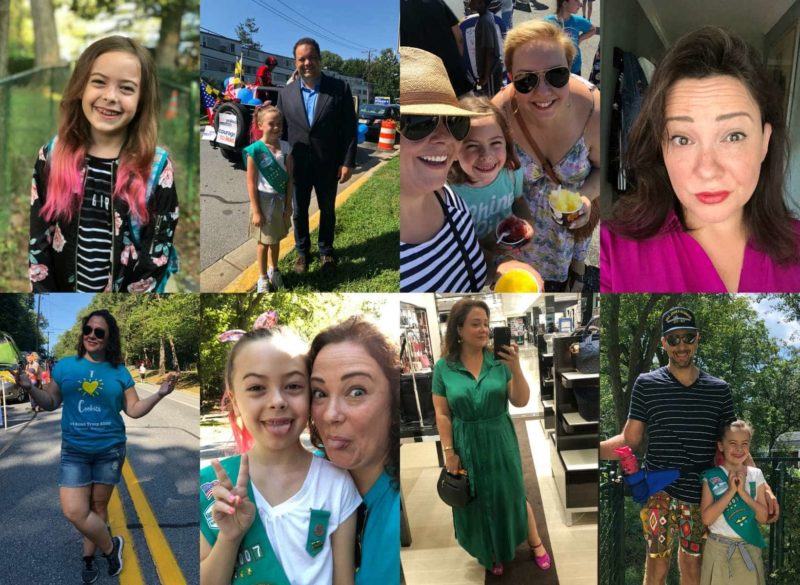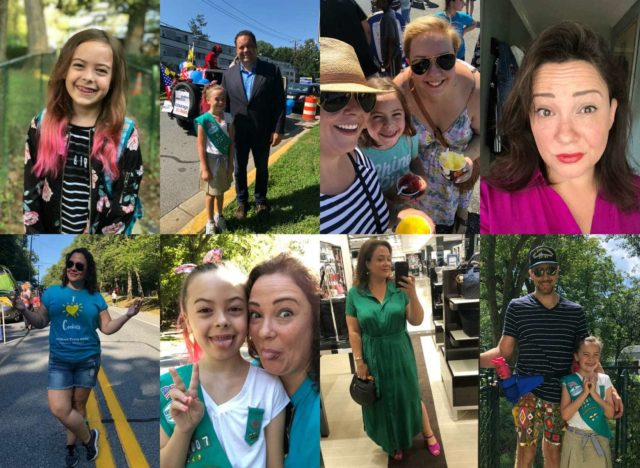 This week Emerson was back to school as a fourth grader. She loves her teachers and so far I am loving what they're teaching her and her classmates. I'm also loving being back into more of a routine. Wake, do a bit of social, have my breakfast, hit the gym, come home long enough to drink some coffee, take Emerson to school, and then get on with my day. I was doing the first part all summer, but without the need to go back out and take Emerson to school I often caught myself at noon still in my gym clothes feeling both lazy and overwhelmed. I think the more routine I have and the more responsibilities, the more productive I become.
While it's still in the 90s here in the DC area, my heart (and my editorial calendar) is feeling fall. While you won't see me consuming anything pumpkin spiced for a long while (if ever TBH), I will be featuring some fall clothes. Thing is, I wear it on a Tuesday, you see it but don't do anything about it for a week or so, it then if you choose to order the item I wear it will take a week to be delivered.  Next thing you know it's October. So while I sweat in my suiting on a late summer day, I'm trying to hook you up for a fashionable fall. However, I'll try to pepper in everyday looks both here and on Instagram Stories so you can see how I transition between the seasons and feel fall in my heart instead of hyperthermia!
Weekend Reads
"I know I'm supposed to feel grateful that the fashion gods have deigned to care about mortal women my age, but mostly I feel bored. Caught between the Scylla of ageism and the Charybdis of capitalism, the older model is something I side-eye." I loved this piece by Chelsea G. Summers for Racked; it sums up a lot of the feels I have about the Lauren Hutton, May Musks, and Joan Didions becoming silver-haired icons for the fashion industry.
Did you know Amazon is now selling basic pieces from J. Crew? It's called J. Crew Mercantile and it's their bestselling classic wardrobe staples (and they're all part of Amazon Prime!).
I love seeing women pursue their dreams, and it's been amazing to see my friend Keri do hers.  A year ago, she took a one-way ticket from the DC area to LA to focus on being a fashion stylist and she recaps the experience on her blog.  I appreciate her honesty, and always love her positivity. If she looks familiar, it may be because she was in my beauty routine series!
Love this feature on Jane Fonda. Looking forward to her HBO documentary.
Yesterday, I stopped by Bloomingdales to see the latest collection by Lagos Designer Jewelry.  I don't have a smart watch, they don't really fit my style, but after seeing their Smart Caviar SmartWatch bands (exclusively at Bloomie's) I not only want an Apple Watch, but I want to be weathly enough to sport one of these beautiful things.  They're even more gorgeous in person!
Speaking of department stores doing cool things with watches, this week Macy's kicked off their "Watch Drop" program, which will run every Wednesday, from Sept. 5 through November. This program features limited-edition heritage watches, all created or re-issued for Macy's. For this limited-edition collection, Macy's worked with eleven famed brands including Movado and Tag Heuer; the designs range from cutting-edge to simple timepieces of iconic brands.  Many watch pieces are being introduced or re-issued in the U.S. for the first time. Selection includes vintage watches that were reissued and updated or designed to celebrate a special occasion such as brand's anniversary.  The watches are available for purchase on macys.com at this link and in select stores with prices ranging from $220-$2,550. This is a cool concept to look into now if you have a watch-lover on your holiday gift list.
I found Nickie on Instagram earlier this year and am thrilled she has begun blogging.  She has an honest, authentic voice and it really shines in this post about her "simple and easy skincare and makeup routine."  While it is simple, it was a long road to get there.
Did you know Bill Cunningham the beloved street style photographer wrote a memoir before his death?  Read The Washington Post's Style Critic Robin Givhan's thoughts on it here, and if you want to get a copy, you can purchase it here.
I so wish my father in law was still alive to experience this. No, he wasn't a fan of Gwar but many years ago my husband (back when he was only my boyfriend) took him to a Gwar show without him knowing a single thing about the band or their live shows and it was by far one of the most… memorable moments of that man's life.  I'm just giggling remembering him recapping the night!
This Week's Reader Question
"Hi there! Love your blog! Have a question about Paris in October. I am going for a week and have been reading so much about wearing black and keeping neutral. DO you think its ok to add a fun leopard print Tory Burch flat with dark jeans and a black top and jacket? I don't want to stand out like a typical tourist :(. I typically don't wear crazy colors and patterns but like to add a little something here and there. Let me know your thoughts and thank you so much!"
There are so many sites doling out advice on what to wear to Paris (my site included) that show capsule wardrobes of navy, black, and nothing more exciting than a khaki trench or Breton striped tee. The thing is Paris isn't as stereotypical as those advice posts, and many of those posts are going off French fashion from a decade ago. Also, I hate to break it to you but no matter how "French" your wardrobe, you will still look like an American. Just be a tasteful, stylish American and don't resort to moisture-wicking shirts and cargo shorts. A pair of leopard flats sounds like a wonderful choice. Leopard, in my opinion, is a neutral and a very chic and classic one at that.  If you desire more cushioning and support there's also nothing wrong with a pair of on-trend sneakers. The Nike Blazer Low is a classic yet also modern looking. The Old Skool from Vans is on trend, super comfy, and a nice price.  For something that doesn't scream athletic, these slip-ons from NIC + ZOE are super cool looking, come in five colorways, and don't look specifically like they're from any designer. These can be worn with ankle pants, jeans of any length or cut, leggings and even with t-shirt style dresses. Below are more of my picks for on-trend sneakers for fall, whether it's Paris or Pittsburgh:

For Your Entertainment
I'm an Eminem fan and have been for years. Those who say he's old, yep he's 45 but he's still killing it and he's not taking all the haters lying down. I have a playlist on Spotify for days when I'm frustrated and fighting past negativity and this song was added to it. It's a good one to listen to on high volume driving down a deserted road or when working out frustrations at the gym, on the bike, or pounding the pavement. His latest video which just dropped this month: