This article may contain affiliate links; if you click on a shopping link and make a purchase I may receive a commission. As an Amazon Associate, I earn from qualifying purchases.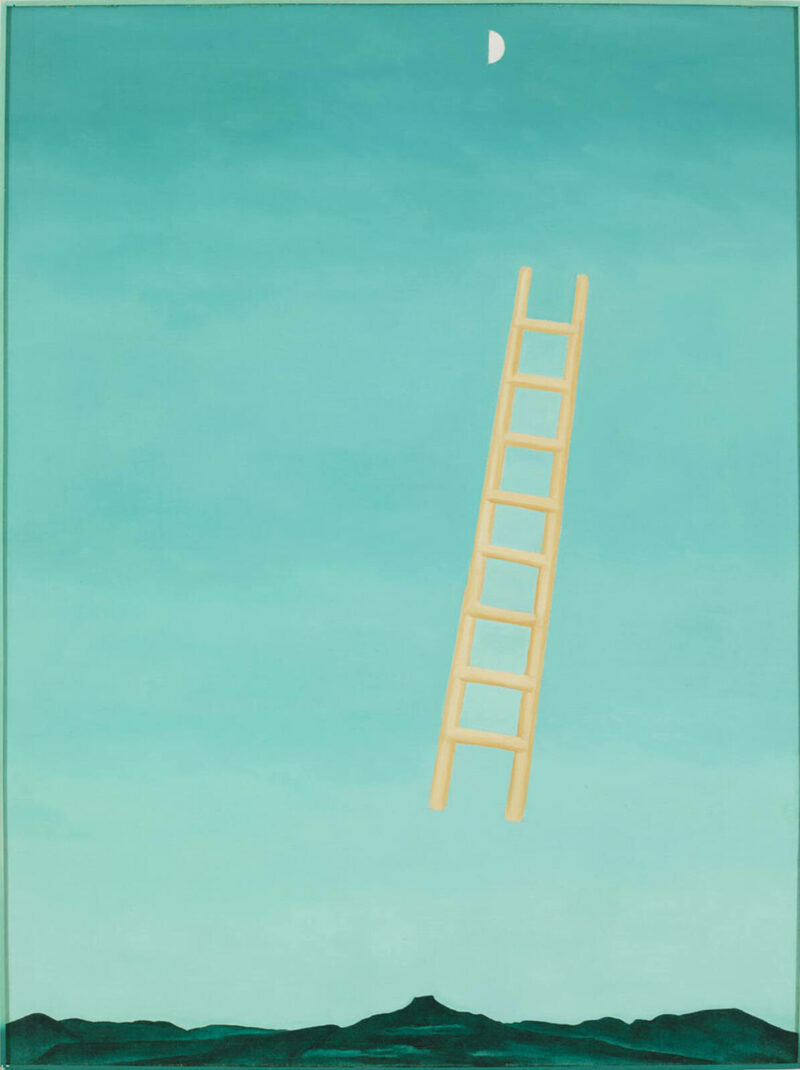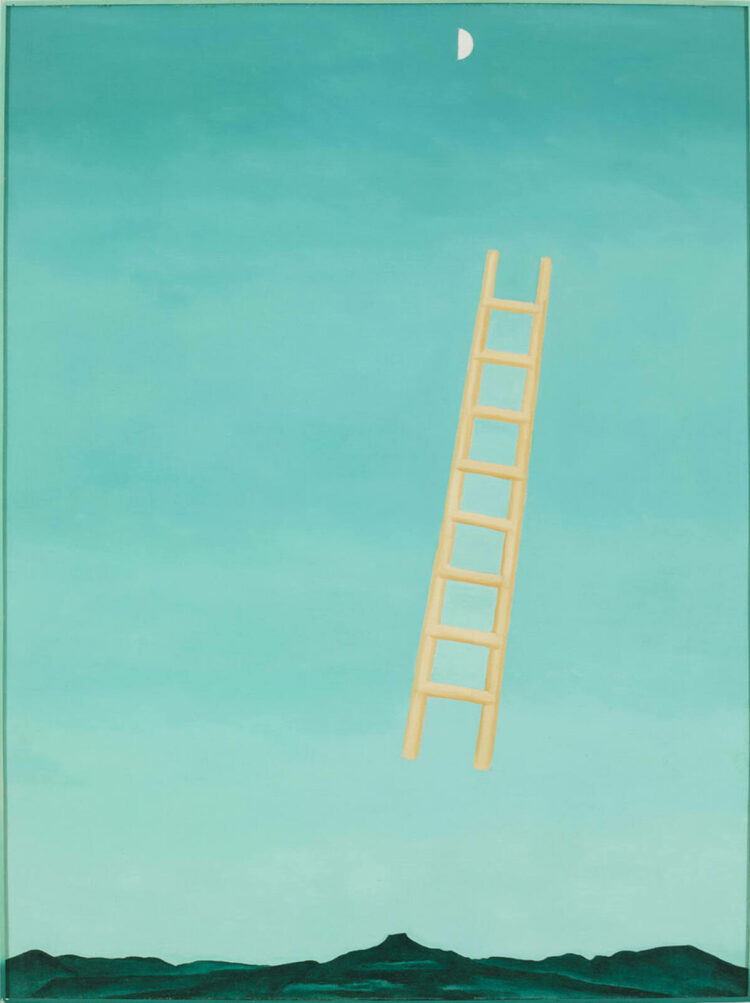 Weekend Reads
This was by far the hardest thing I read all week, but necessary. It's so easy to turn gun violence into infographics, focus on statistics. But gun violence is human violence, and with violence, there is trauma. (Washington Post)
A Florida appellate court on Monday blocked a 16-year-old teenager from getting an abortion, saying that she is not "sufficiently mature" to choose to end her pregnancy. (Axios)
Eileen Fisher went from industry outlier to godmother of a movement. Now, she is getting ready to pass the torch, starting with a new chief executive at her company. (New York Times)
Academy apologizes to Sacheen Littlefeather for mistreatment over 1973 Oscar protest. (NPR)
Gen X is kind of, sort of, not really the boss. (New York Times)
Bad Bunny makes the world listen. (Bazaar)
Author Joan Didion's estate is heading to auction. (Architectural Digest)
Members of an African American artillery battalion went from being hated to revered to tortured and killed by the SS at Wereth during the Battle of the Bulge. The crime remains unsolved. (Warfare History Network)
Solange Knowles becomes the first Black woman to compose music for NYC Ballet. (NBC News)
How dating someone half my age rebooted my sex life. (The Guardian)
Another new study suggests low serotonin might not be the cause of depression – and it turns out medical experts knew all along. (i-D)
Romain Brabo, Givenchy's fabric buyer, co-founded Nona Source, a way to purchase deadstock from LVMH brands like Christian Dior, Givenchy, Celine and Fendi. (New York Times)
Good Housekeeping has created what they call The Ultimate Guide to Menopause. This link is to the first in the series featuring an interview with Dr. Jen Gunter, but at the end of the article are links to the other articles about menopause. (Good Housekeeping)
Lipstick secrets: My quest to wear Parallel Red, forever. (The TueNight Social)
Learning how clothes are made has a "transformative" effect on people's relationship with fast fashion. (University of Exeter)
Paulina Porizkova fires back at plastic surgeon who allegedly said her face requires 'fixing'. (Entertainment Tonight)
Just typing this makes me feel old: Virtual influencer Lil Miquela is now the face of PacSun. (Input)
This group's wiped out $6.7 billion in medical debt, and it's just getting started. (NPR)
Why skin is the forgotten frontier of the beauty acceptance movement. (The Sydney Morning Herald)
If you were a fan of MTV's 120 Minutes, this playlist is for you. (Open Culture)
The difference between Gen X and Millenials is that Gen X doesn't use social media to blast their thoughts, they send emails, DMs, and sometimes paper letters to your P.O. Box: Hell hath no fury like a Millennial scorned. (Embedded)
Anne Heche died a tragic death. That isn't stopping people from shaming her. (THINK for NBC News)
The piece my friends shared and discussed the most this week: How a 27-Year-Old Consultant Eats on $225K/Year in Washington, D.C. (Bon Appetit)
This one was a close second: Across industries and incomes, more employees are being tracked, recorded and ranked. What is gained, companies say, is efficiency and accountability. What is lost? (New York Times)
Hear/See/Read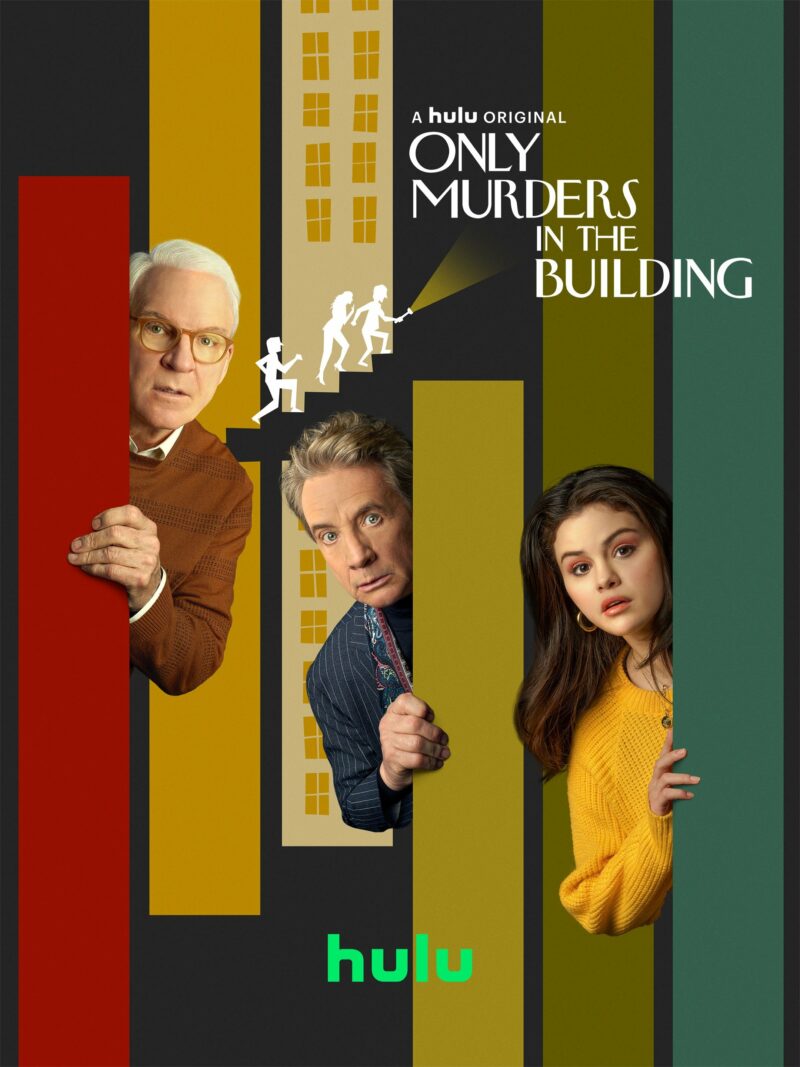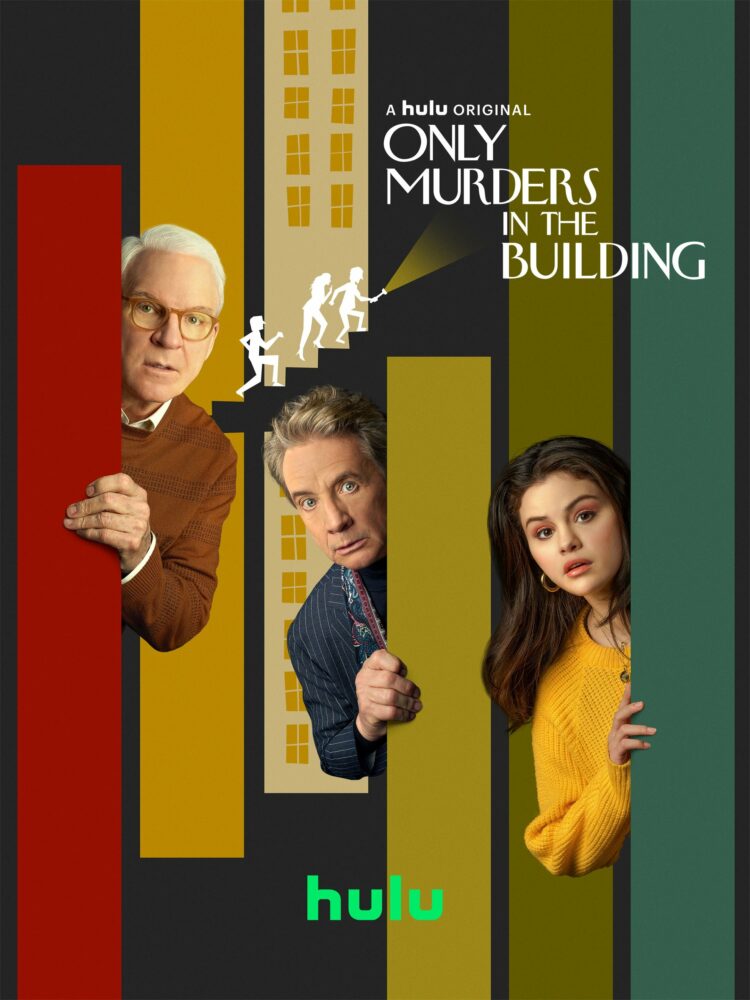 We're really enjoying season 2 of Only Murders in the Building and I'm so sad the season is almost over. This show is so charming, I'd put it up there with shows like Schitt's Creek and Ted Lasso in that it is timeless, every actor in the cast is strong and well-developed, and I am willing to watch reruns with loved ones so I can turn them into fellow fans.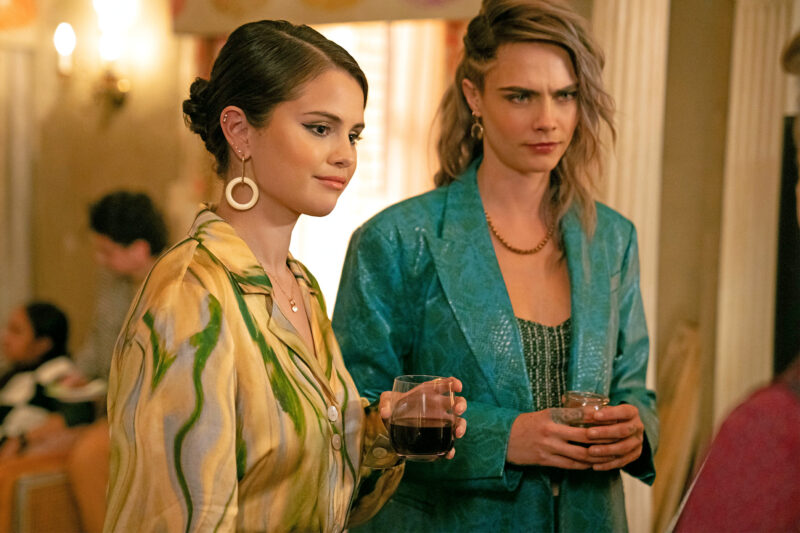 Fashion/decor/style fans, this show is also for you. The apartments are swoon-worthy, and how the costumes of the cast play off the decor so beautifully… it's art. Heck, even the intro for this show is stylish and timeless.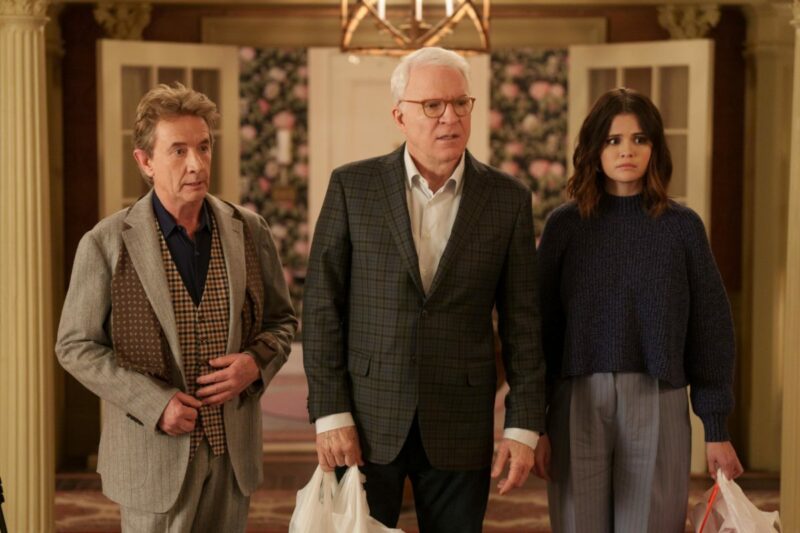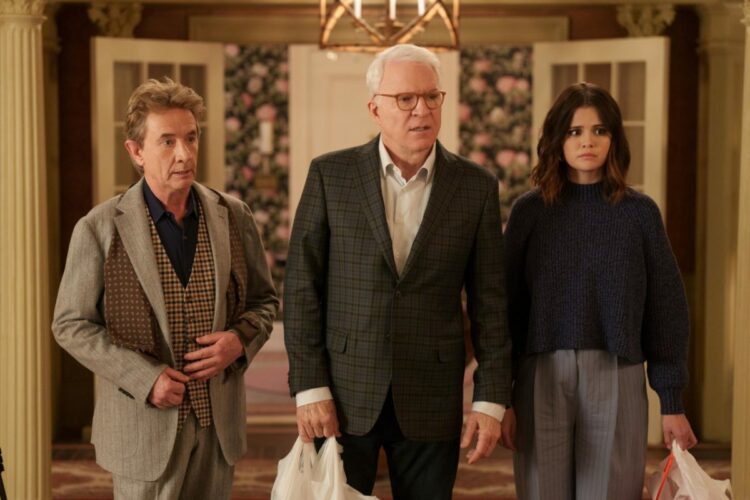 I also really love seeing older actors portrayed in complex, charming, romantic, and attractive roles. The show even pokes fun in how older actors are usually cast in modern shows. Steve Martin and Martin Short are national treasures and these roles couldn't be played by anyone else.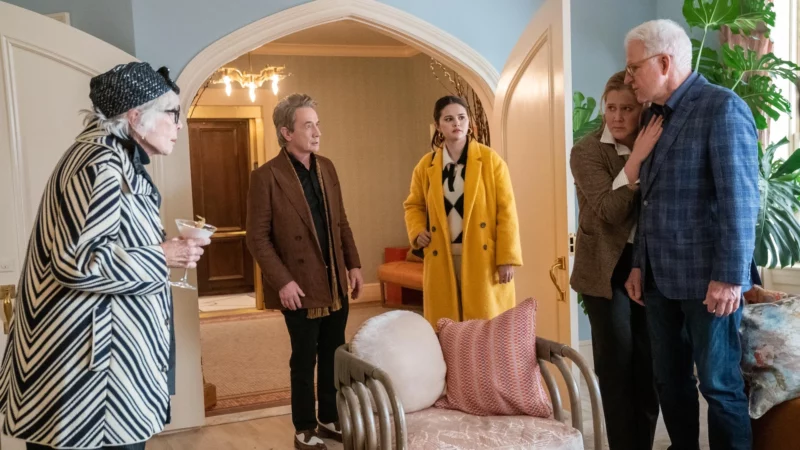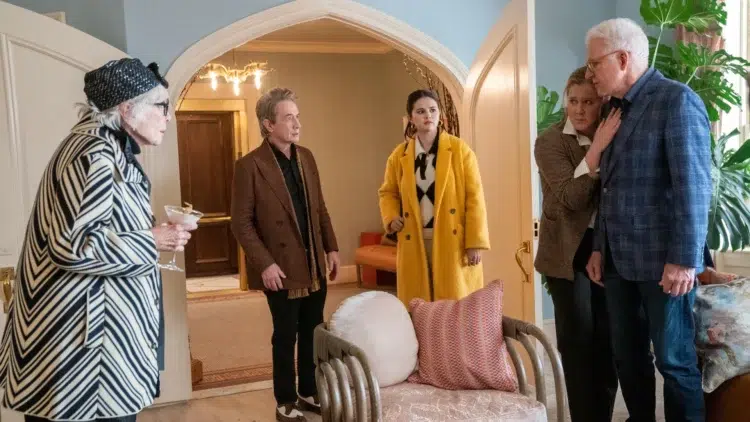 I also love the mix of generations; Selena Gomez's character being friends with Short and Martin, the podcast fan club being a mix of younger and older, the mix of tenants in the building (and how freaking stylish all the older residents are!). I know this show has been discussed ad nauseum, but if you haven't yet seen it, there are two seasons on Hulu and I think worth your time!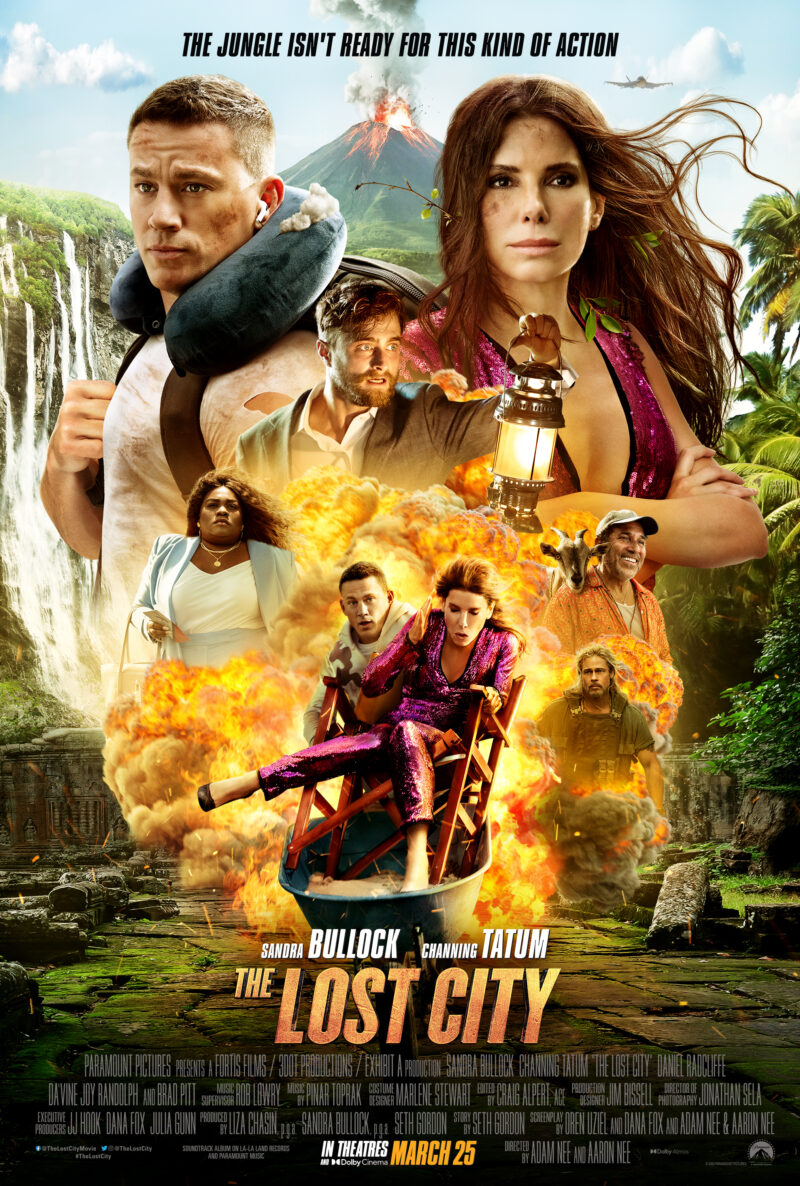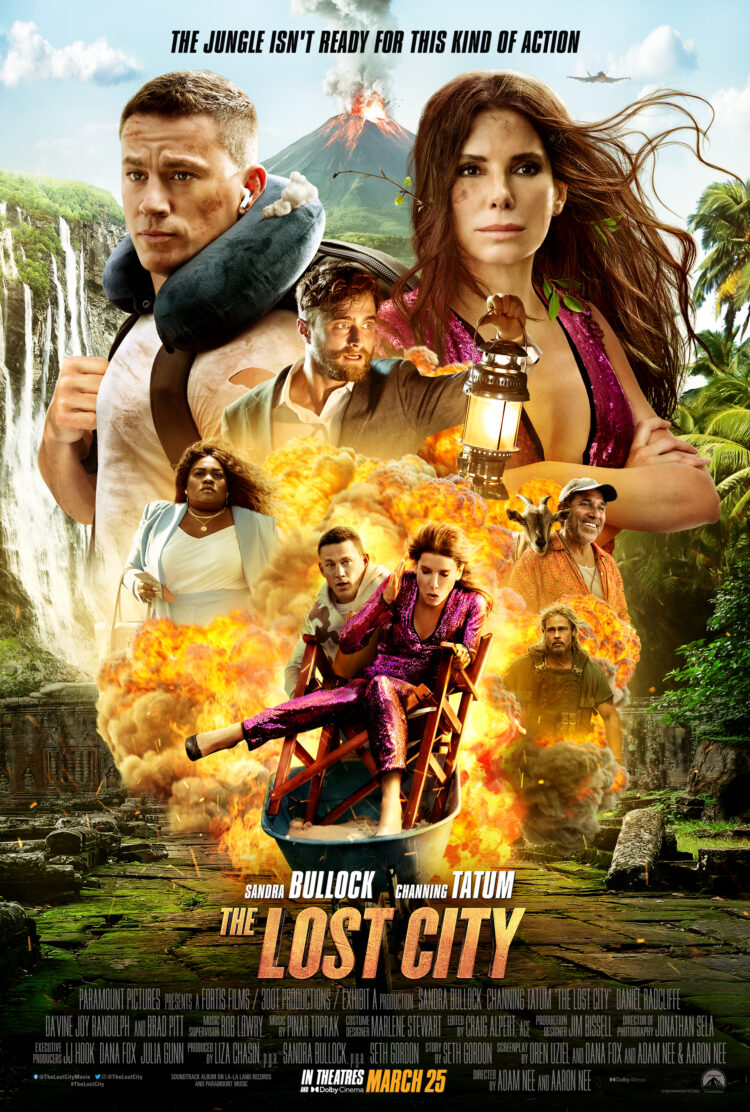 This week we also watched The Lost City, a comedy/action/romance film starring Sandra Bullock and Channing Tatum (and costarring Daniel Radcliffe, Brad Pitt, Da'Vine Joy Randolph and many other well-known faces and names). It's currently available on Amazon Prime. I haven't read a single review for this movie and it wasn't on my list of what to watch but my husband was intrigued. PG-13, we watched it with our daughter.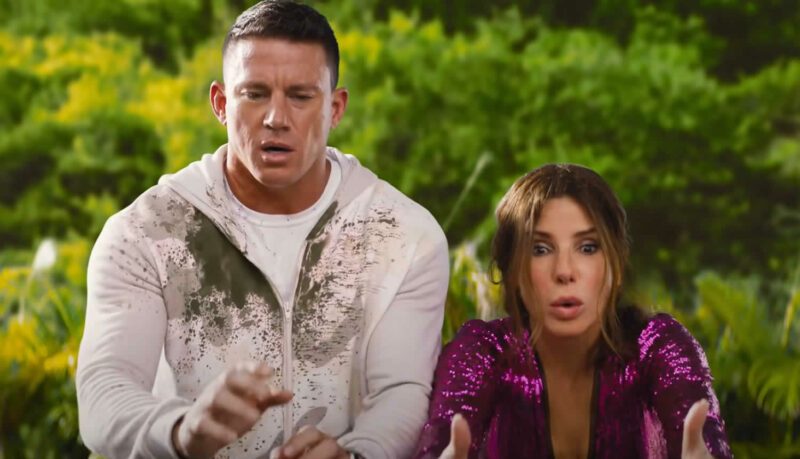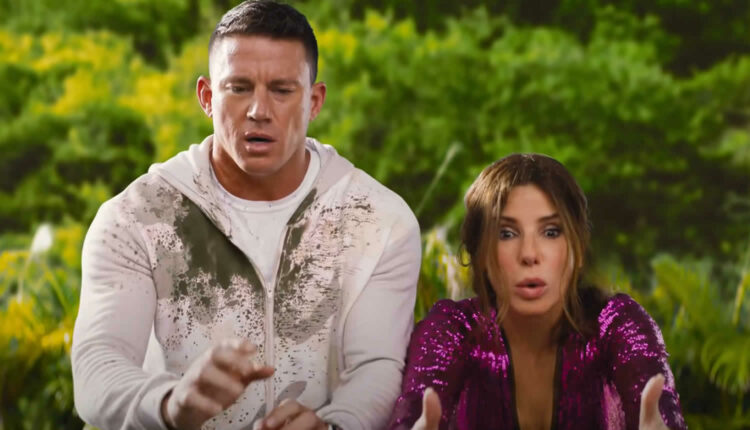 I found this movie a lot of fun. It's not complex or layered or innovative; it's essentially a variation on Romancing the Stone. A disillusioned romance novelist ends up experiencing an adventure usually left to her fictional protagonist and along the way finds herself and a bit of romance. Some jokes were tired, often I knew what was going to happen next. But I didn't mind that. It was a lot of fun. And Channing Tatum is awesome.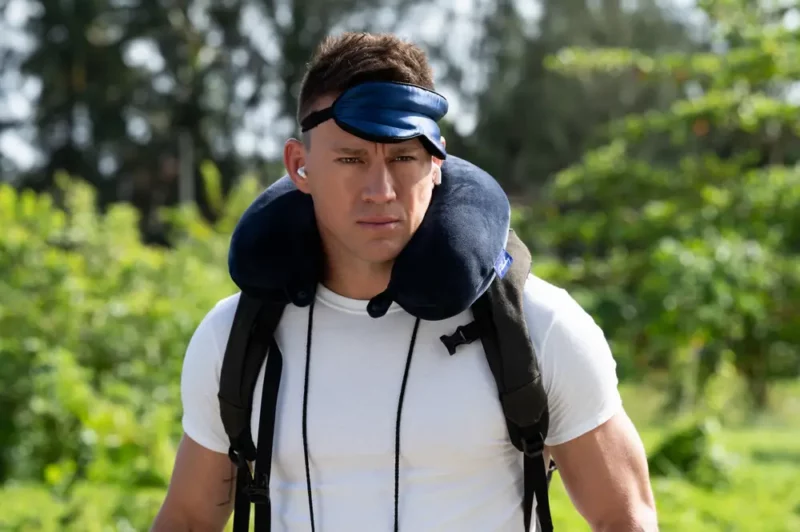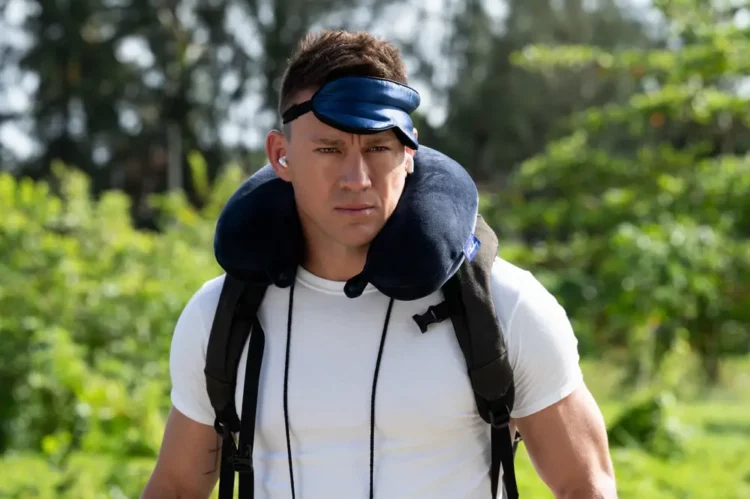 Sure, he's good-looking and there's an opportunity in the film where he gets to show some of his dancing skills, but his humor was on point. His character Alan was a bit of a doofus and he played it extremely well with great timing and a ton of charm.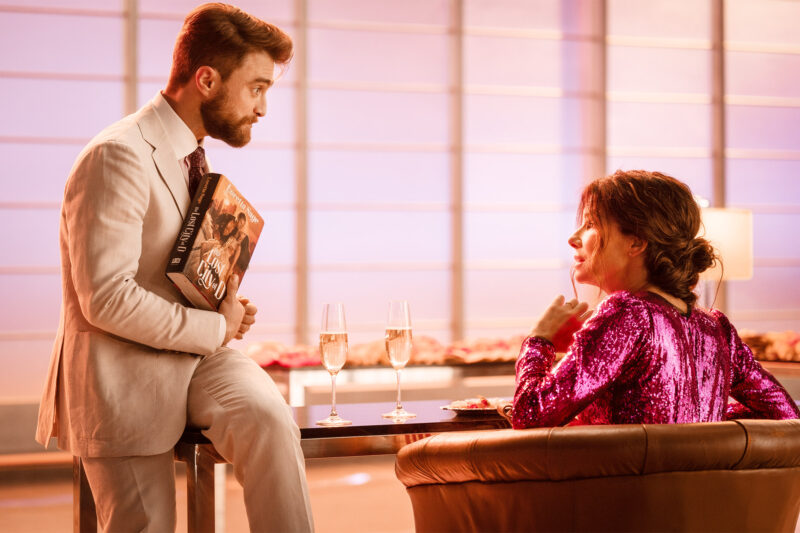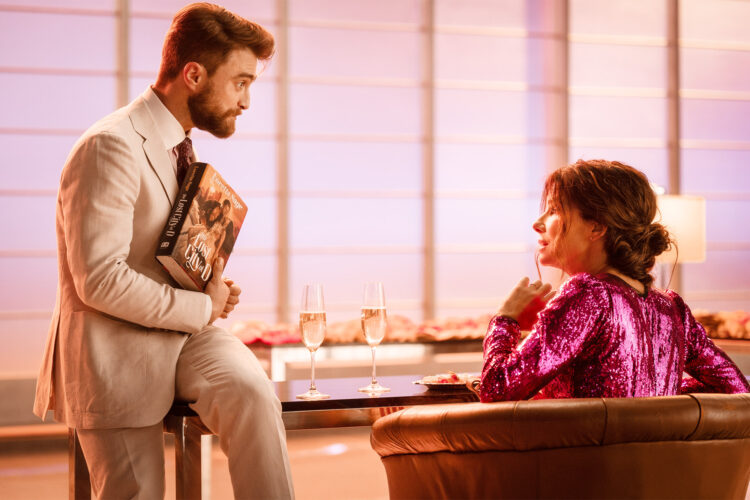 Daniel Radcliffe played a great bad guy, and my daughter was thrilled to see Harry Potter all grown-up and acting evil. As an aside, his style was excellent, his suits fit him like a glove.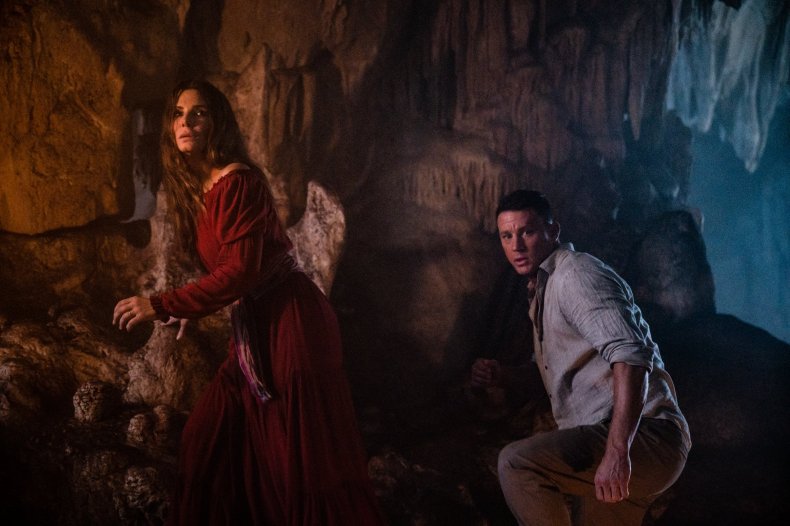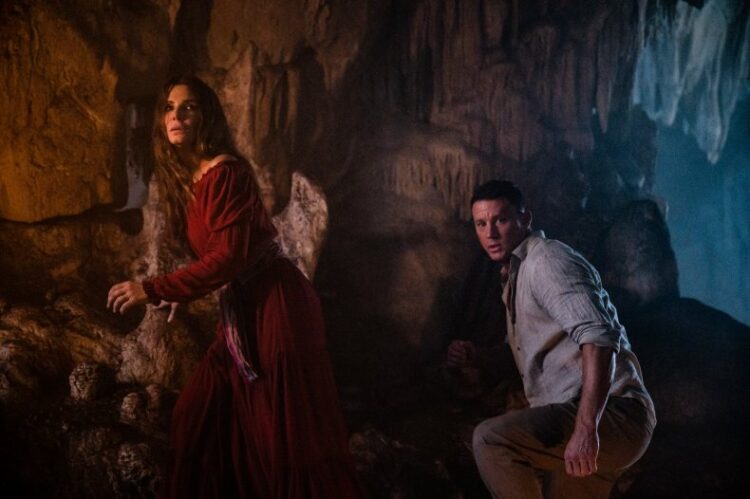 Sandra Bullock is gorgeous. She has always had these deep brown eyes that you just sink into and her makeup these days (and in this film) emphasizes them beautifully. Bullock is great in comedic roles, especially ones like this where a lot of the comedy is physical. But… I hate to even mention this because Bullock is a fellow grown-ass woman who can do whatever the heck she wants… but her face didn't move in the whole movie. She looked gorgeous, utterly gorgeous, and completely wooden.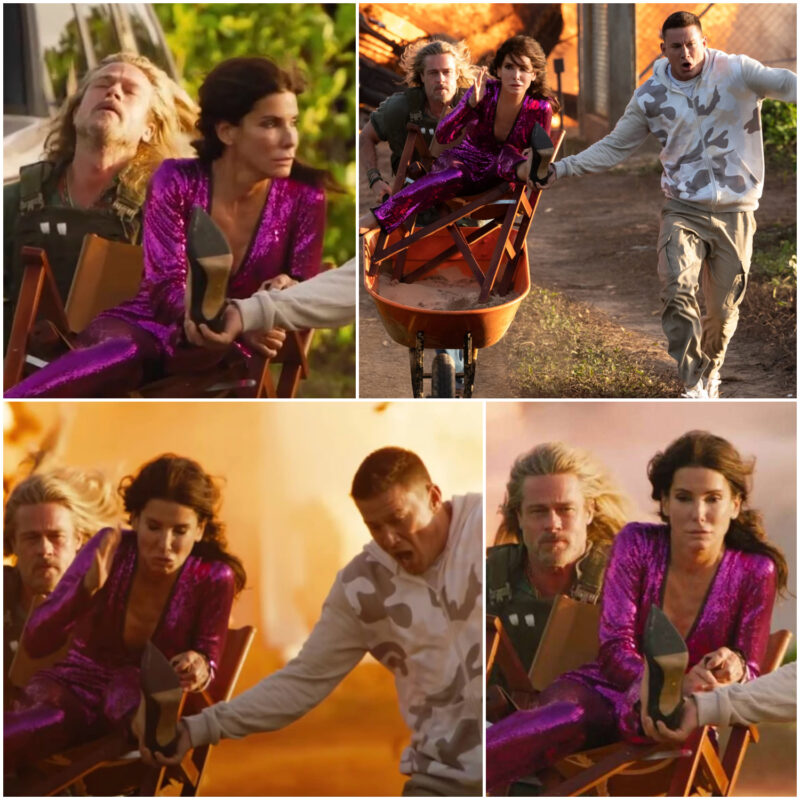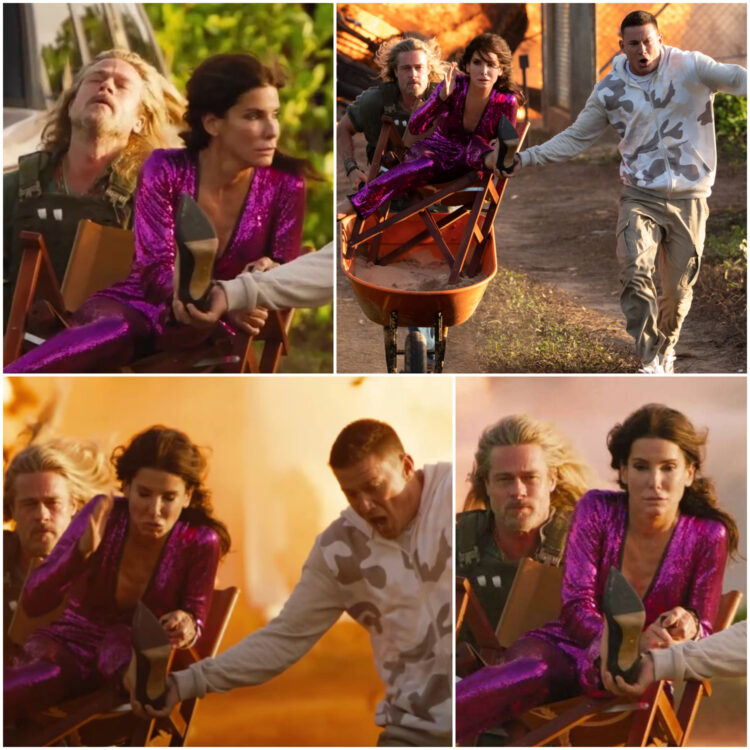 There is a point in the movie where Bullock is tied up to a chair and danger is heading her way, she's in danger, the whole scene is full of action and what's next, and oh no. Every actor has a face full of extreme emotions and Sandra Bullock had a gorgeous chiseled emotionless face, only her open mouth formed into an "O" showed she may be a bit concerned about the situation.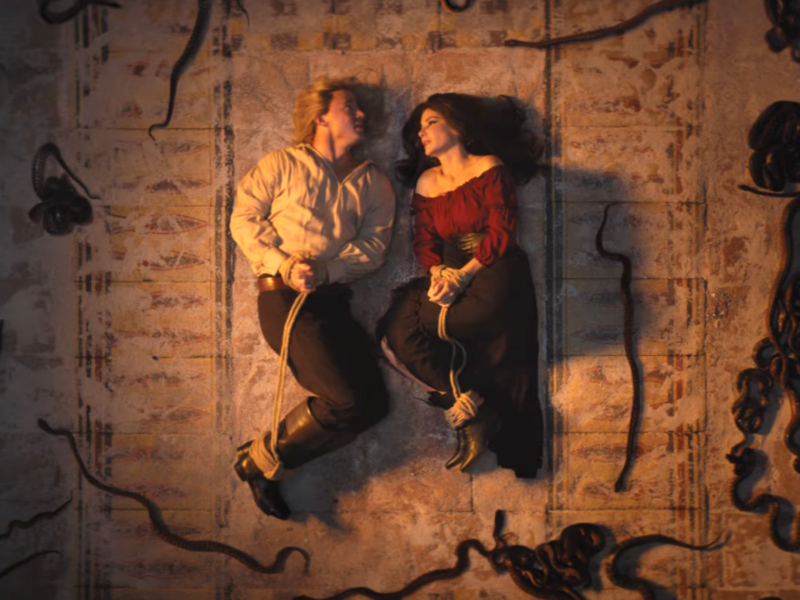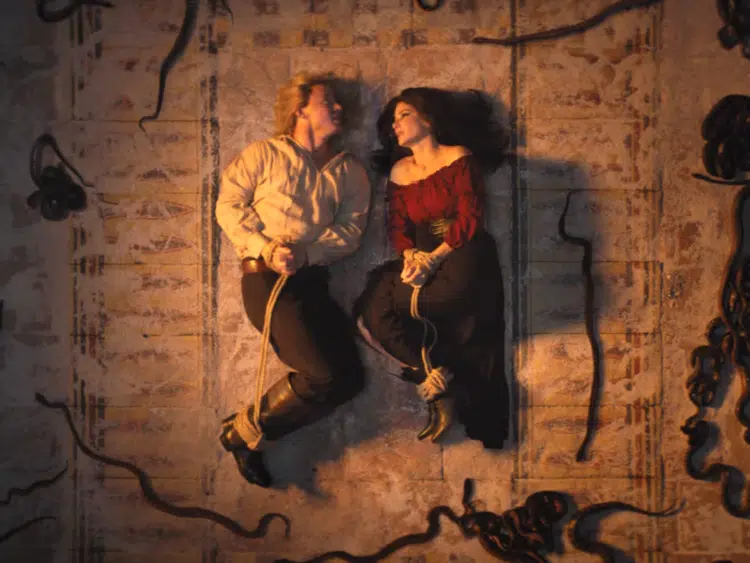 That being said, I can't think of anyone else I'd want to see in this role. And this role is fitting for a face full of Botox (I mean, her successful romance novelist character was dressed in a magenta sequined catsuit for her book tour). Bullock is funny and beautiful and smart and I really enjoyed seeing a 58-year-old woman be romanced by a 42-year-old man and a 58-year-old man and have age NEVER be discussed.
For Your Entertainment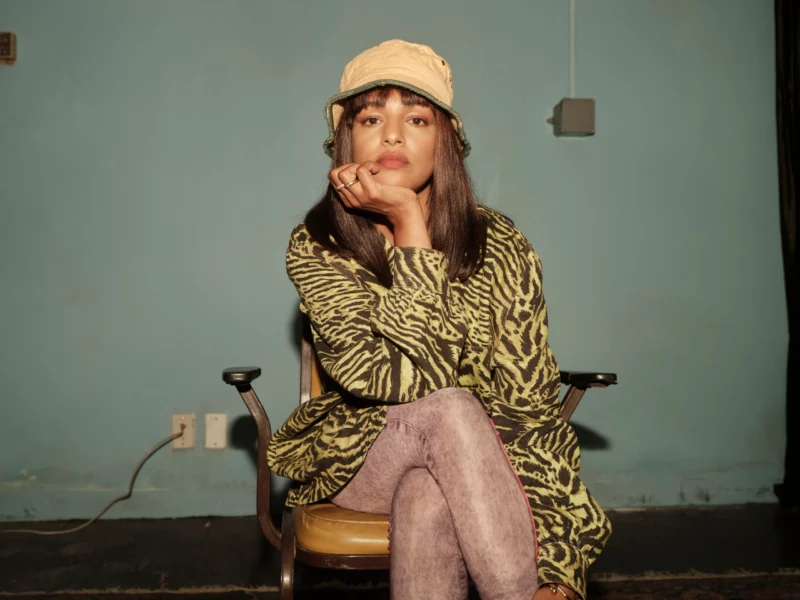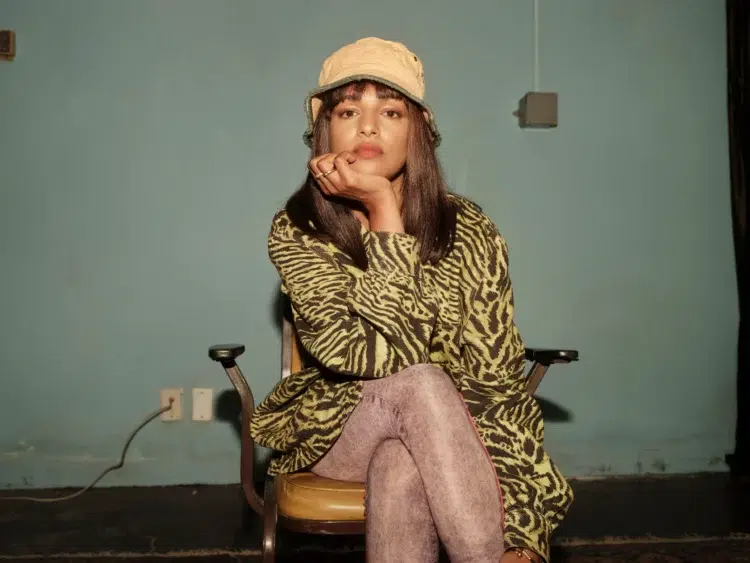 M.I.A. is back, and one of her latest releases is "Popular" a catchy song with a pretty powerful (and creepy) video. If you follow M.I.A. on social, the week leading up to the release of this video she had her accounts taken over by "M.A.I." who was a robot that looked an awful lot like the artist. The robot and M.I.A. star in this video, where the artist trains the robot to be her social persona and then (spoiler alert) at the end she "kills" the robot with a water gun. It's a lot, but it's the M.I.A. I missed and loved seeing and hearing. Check it out below: