This article may contain affiliate links; if you click on a shopping link and make a purchase I may receive a commission. As an Amazon Associate, I earn from qualifying purchases.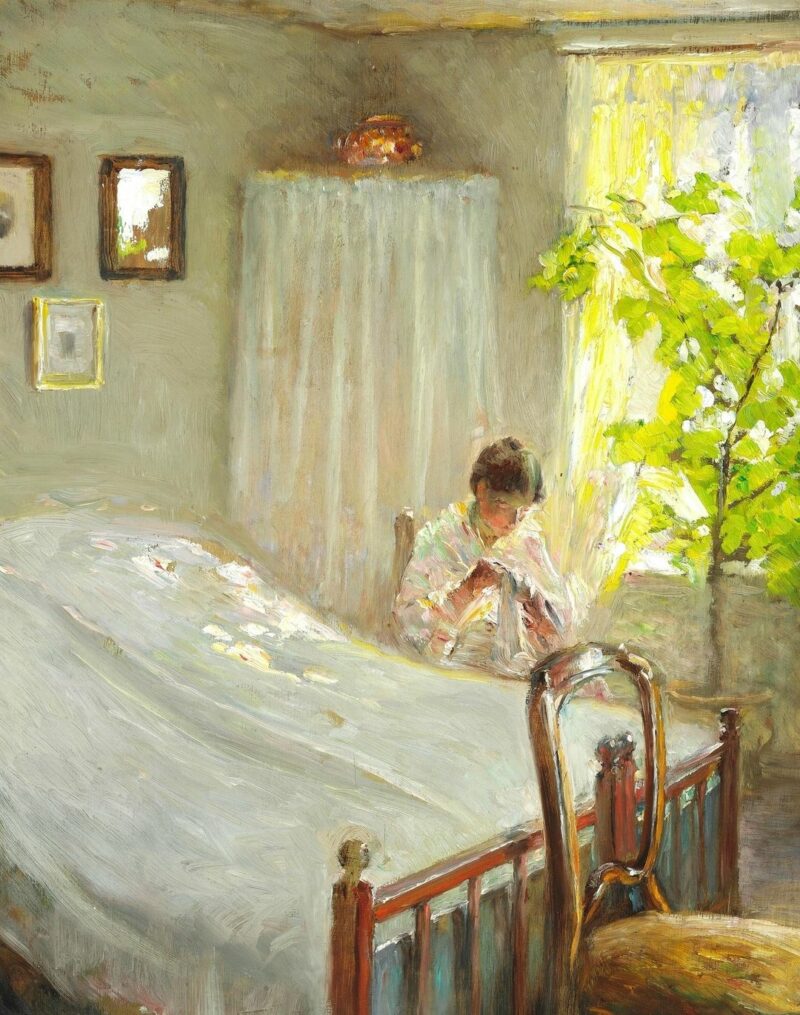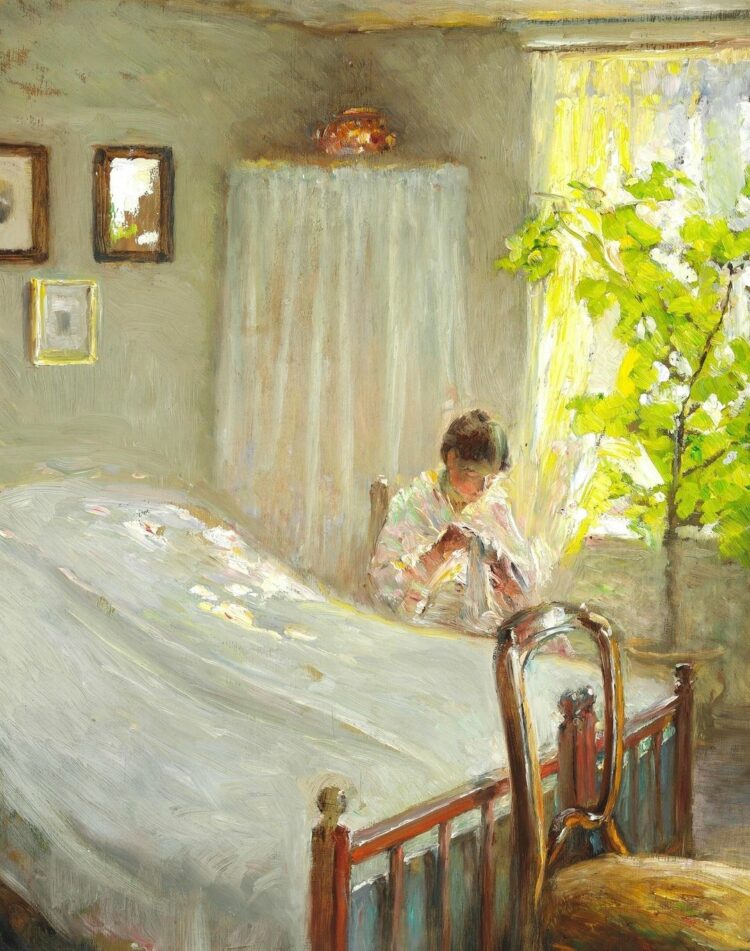 Weekend Reads
How dangerous was the Ohio chemical train derailment? An environmental engineer assesses the long-term risks. (The Conversation)
College Board scrubs website to cover up deceptions about AP African American Studies course. (Popular)
The bizarre Americanness of prescription drug commercials. (Vox)
From Joe Biden to Madonna: ageism is everywhere. (The Guardian)
When cis women attack trans rights, fascists win. (Hammer & Hope)
Born in 1974? You may especially dig this retro collection from Le Sportsac.
Rihanna Reborn: How a megastar became a mother. (Vogue UK)
SZA's euination brought her everything. (New York Times – gift article)
MSCHF's big red boots are inescapable on your feeds. (BuzzFeed News)
André Leon Talley's estate auction reveals how he lived and survived. (Washington Post – gift article)
The end of ovarian cancer is within our grasp, but first Drs. Kara Long & Becky Stone have to change the entire medical system & teach fellow physicians basic female anatomy. You know. No biggie. (ladyparts)
Did you know the designer Sergio Hudson carries his collection on Amazon? And did you know you can get the same exact belt Michelle Obama wore to Biden's inauguration on there and some of the colors are on sale half off? Sizes 26-42 available.
How Michigan State students are using TikTok to heal after a tragedy. (Buzzfeed News)
Ellen Barkin worked on a number of toxic sets. Then came 'Poker Face.' (HuffPost)
Last year it was the summer of tennis fashion; this summer will be the summer of pickleball fashion. (New York Times – gift article)
Are coffee pods really eco-friendly? The truth behind the surprising findings. (The Guardian)
Men are Lonely. But women are being attacked. (Men Yell at Me)
What the matter with teenage girls? (Jill Filipovic)
I feel these last two articles are connected. When I read Filipovic's piece, I couldn't help but think that teenage girls have always been traumatized and that social media has just made bullying even more terrifying and traumatic.
I remember some event in college where a bunch of my sorority sisters and I were together, alcohol and honesty flowing, a true bonding night. The conversation went to sex, and went to concent, and I realized that I was the only person in that room who had never been raped. It floored me, and as I bonded with different women through college and my retail years, I realized that not being raped was the exception, not the norm. It's just such things were never discussed unless trust had been confirmed and the alcohol was flowing.
I had a dear friend in high school, I knew they were LGBTQ, they knew they were LGBTQ, we all knew they were LGBTQ but none of us ever discussed it. We didn't discuss it because we knew folks already made jokes and if there was anything legit, there would be far worse than jokes. They worked so hard to act and look cis, so as friends we supported their mission. Even with gay characters on TV and living right outside the Nation's Capital we knew what happened to those who were out.
Filipovic writes, "It's perhaps not surprising that significant numbers of girls and LGBTQ kids are hopeless, despondent, and potentially suicidal given that large numbers of girls and LGBTQ kids have been raped, sexually assaulted, and bullied." I think just as many girls and LGBTQ kids were hopeless, despondent, and potentially suicidal in previous decades for the same exact reasons, but they didn't speak up or act on it because there was such shame associated with admitting such trauma.
If you're reading this, you likely have spent your entire life, whether or not you have realized it, figuring out how to keep men happy. How you dress, how you enter a room, how you respond to a question, how you handle advances, how you handle promotions, how you handle your healthcare, how you buy a car or a TV or a home.
It's not just locker room talk now, it's spreading of private photos, filming traumatic incidents and having them shared across the globe. But it's also a generation that realizes girls don't have to shut up and suck it up. And hopefully bringing these stats to light may finally finally finally do something to help teen girls.
And after I wrote this, I read this article in the Washington Post that interviews teen girls. (gift article) It's a good way to sum up my thoughts that aren't as clear as I'd like them to be with this head cold. I'd love to hear from you all, and what you think on this subject.
See/Hear/Read
My family was under the weather this week. Kiddo missed school, husband felt nauseous and achy, I had a sore throat and was utterly exhausted. We laid low, spending a lot of time lying around, often together in the living room, watching TV (and as you see below, some of that was music videos).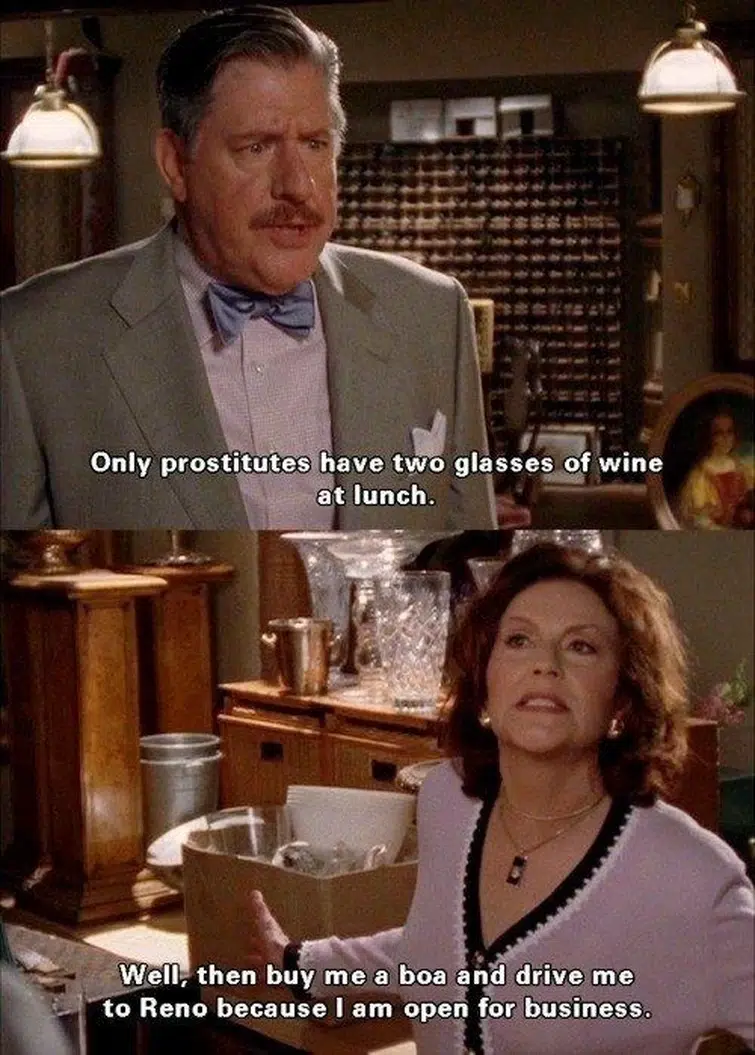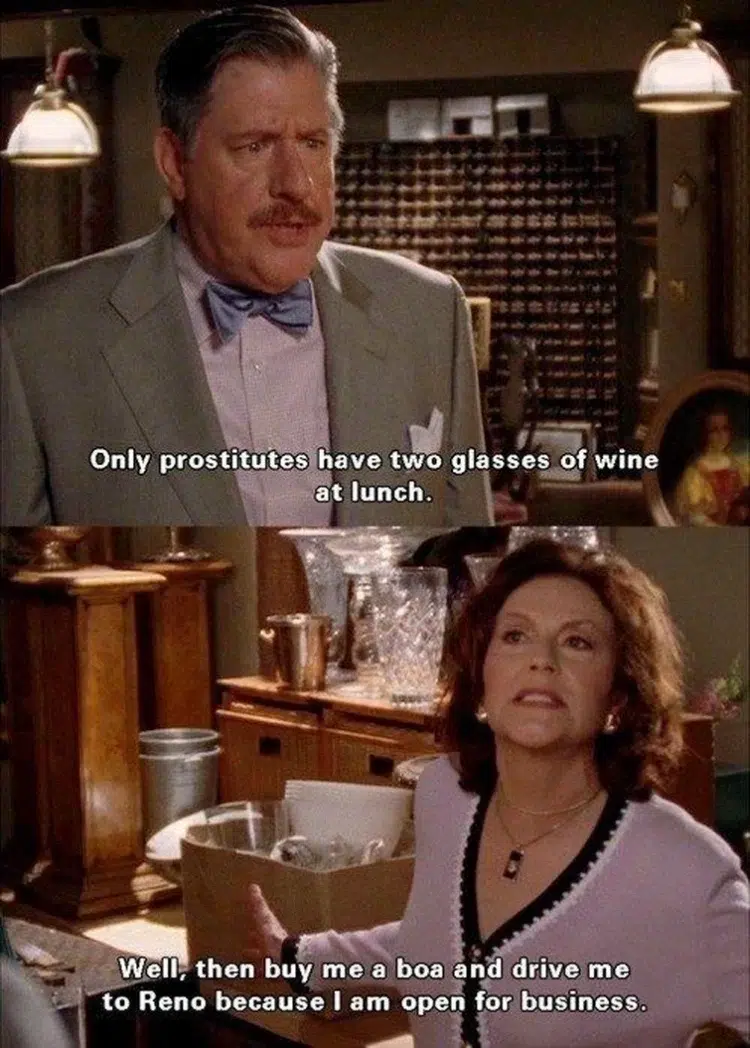 My daughter and I finished Gilmore Girls. We've been watching since late summer, and went through all the original seasons and the four episodes that came out in 2016. This show just got worse and worse as it went on, but now my daughter and I have plenty of private jokes inspired by the show. We're trying to decide what to watch together next.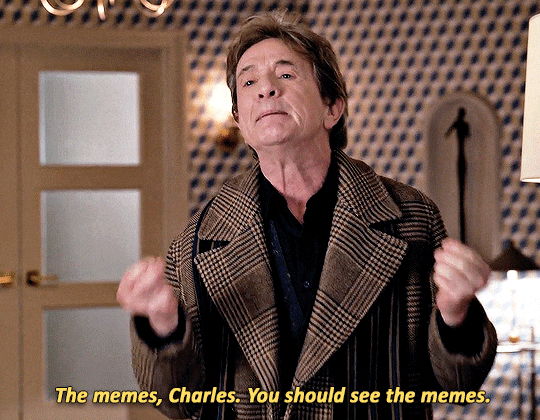 I want to re-watch the first two seasons of Only Murders in the Building so she can watch Season 3 with us when it happens; she's unsure. I re-watched Schitt's Creek with her and was so glad to share that show and those actors with her. She needed to understand the awesomeness that is Eugene Levy and Catherine O'Hara. I feel that OMITB (is that the acronym? Is there an acronym?) is another show that she'll be glad to have seen and will give her an emotional connection to actors I am already emotionally connected to from their past work. But I am open to suggestions!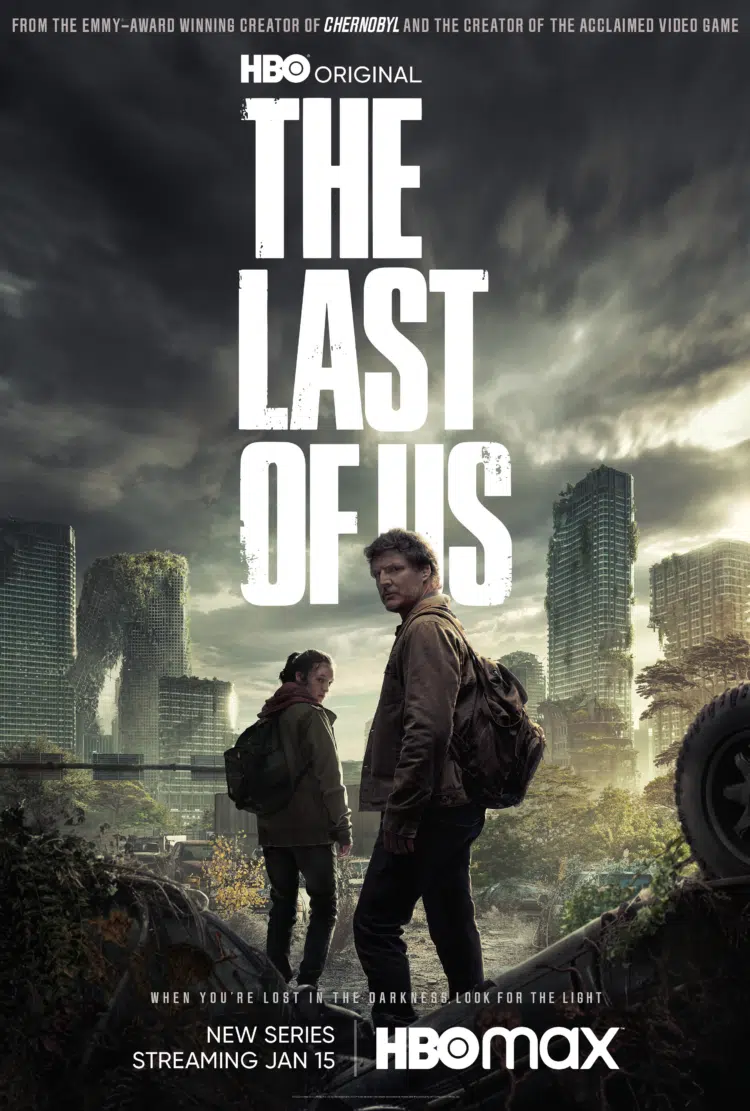 My husband and I began The Last of Us, the most discussed show going on right now. On HBO, it is the kind of show I put off because it's a dystopian story that is just too close to reality for comfort. But I put off Station 11 for that reason and that show (and book) is utterly magical. So I agreed to The Last of Us. This is no Station 11, but it is also an extremely emotional show.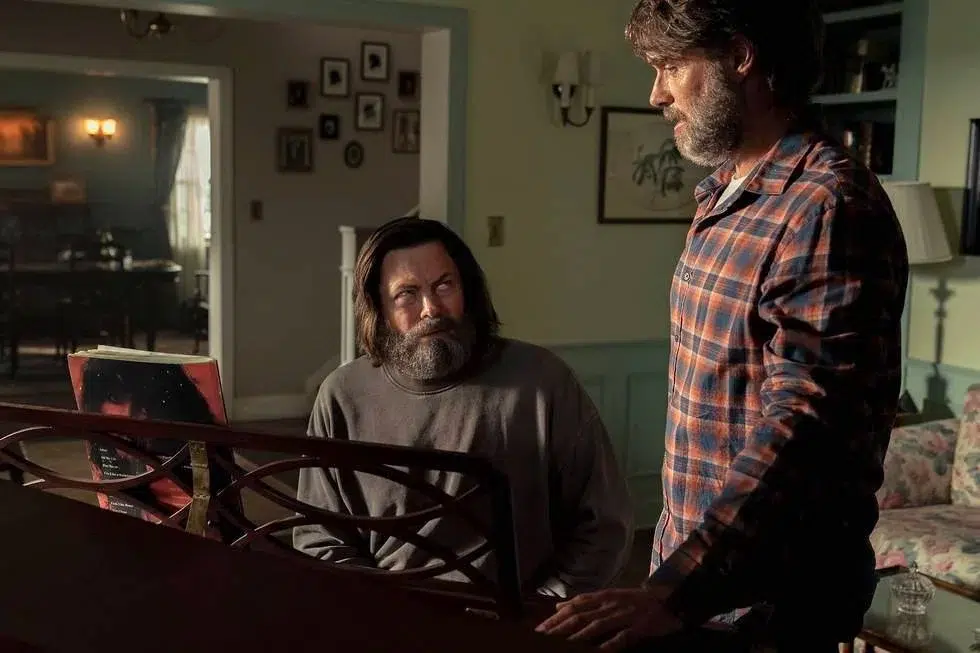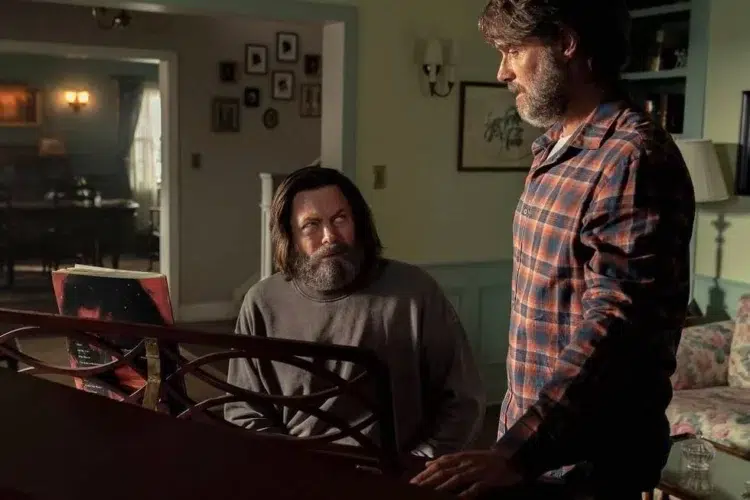 You will sometimes relax and maybe even giggle, but each time you do you know something bad is going to happen that will have you regretting to watch this show. But you can't stop, you watch through your fingers, freaked out and grossed out and terrified. But then something really heartstring-tugging or badass happens and you're back in, even deeper than before.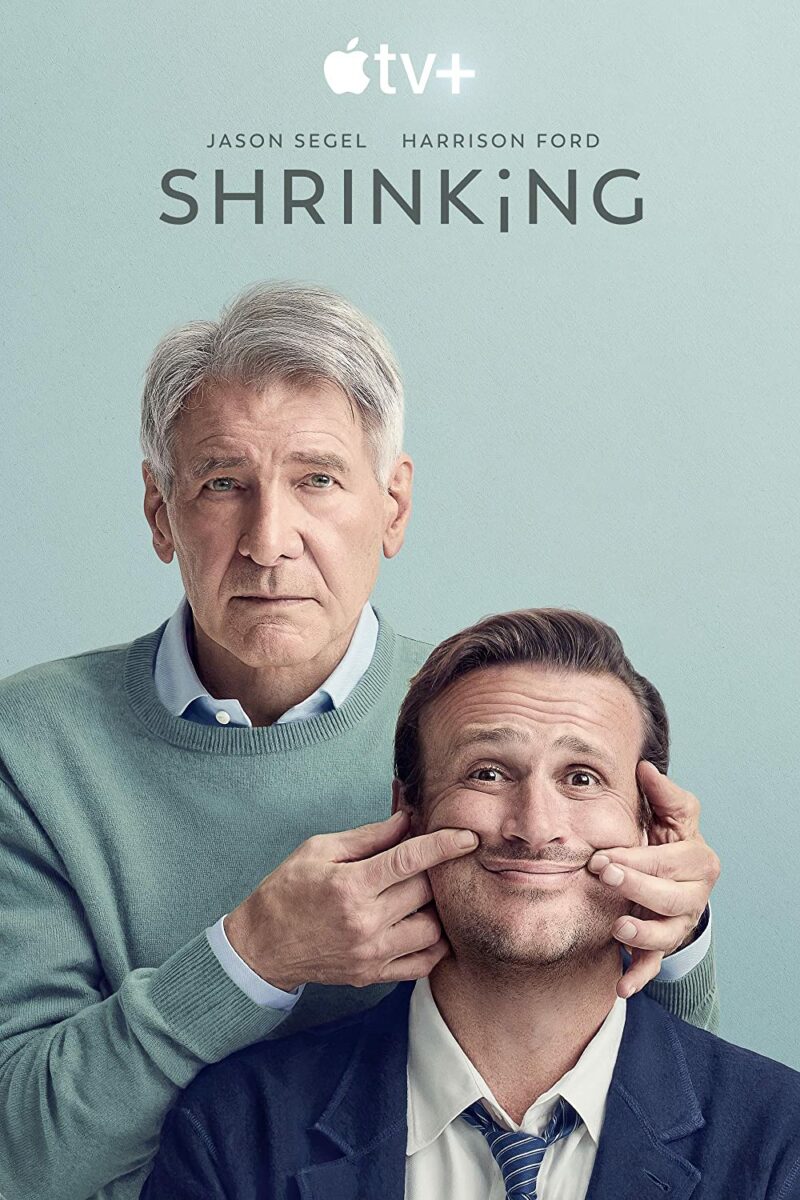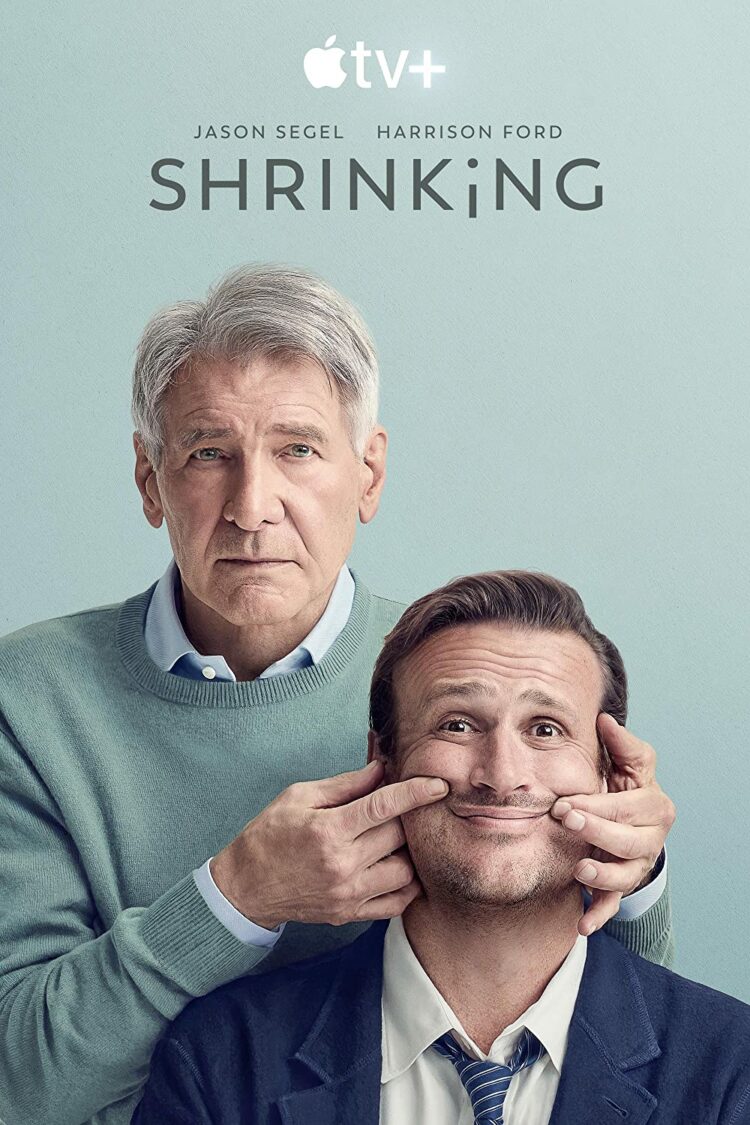 We also started Shrinking, a show on Apple TV starring Jason Segal, Jessica Williams, and Harrison Ford. Segal plays Jimmy, a therapist who is struggling after the death of his wife. He decides after a year of being a hot mess to approach life and his patients with brutal honesty. Williams and Ford are also therapists in the same practice; Crista Miller plays Jimmy's next door neighbor and a support figure to Jimmy's daughter Alice (played by Lukita Maxwell).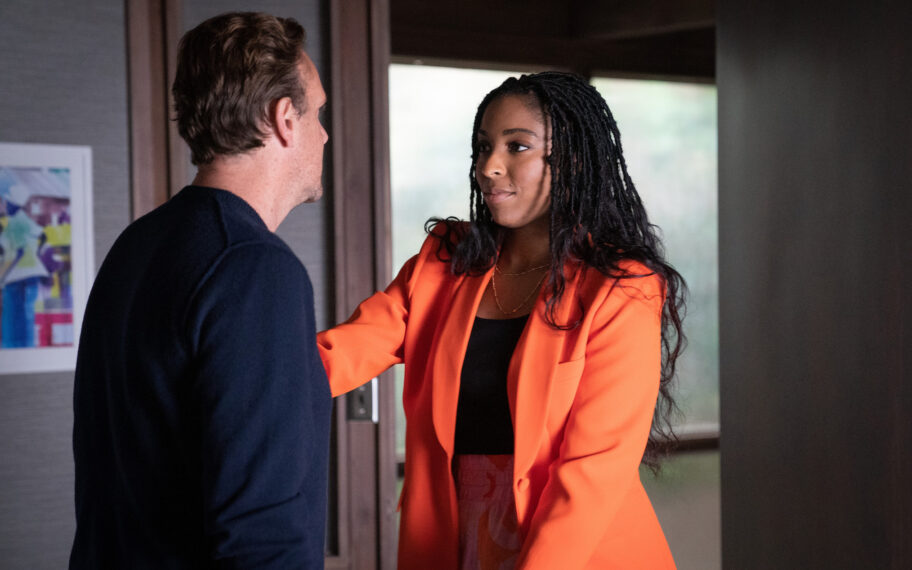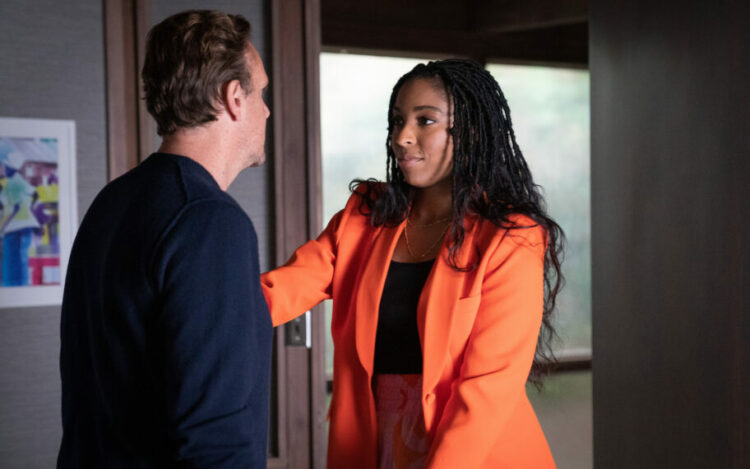 We're really enjoying this series. We've been Jason Segal fans since How I Met Your Mother and in Shrinking he is loveable and flawed and goofy. Harrison Ford's character is awesome and he plays it so well (and looks good doing it too). The female characters are well-developed and relatable. I'm racing to finish this Weekend Reads so we can watch Episode 4!
For Your Entertainment
I've shared before that my husband is my DJ; he spends a good portion of his day listening to music and tunes me into a lot of new artists. But because I create For Your Entertainment, my YouTube algorithm brings me a lot of new artists and cool videos. I am also on social media, so I screenshot when folks whose tastes are similar to mine mention new to me artists.
This week, I connected my phone to my SmartTV and played DJ for my husband and daughter to share some artists I figured would likely be new to them and videos for artists they like whose videos they likely hadn't seen. Here's that evening's playlist.
First, we started with, 'I'm Not Here to Make Friends' by Sam Smith. This was actually my husband's share because he saw the video and knew I would love it. Many of you probably have seen at least parts of this video because Smith's pasties caused a bit of an uproar with a select community who finds pasties on Sam Smith far more important than feeding the hungry, providing healthcare to the ill, or providing shelter for those without a home.
But 'I'm Not Here to Make Friends' is much more than pasties, it is a delight for the eyes. If you love watching folks be creative and fabulous with fashion, if you love a video you need to watch more than once because your eyes can only be in one place at a time, you will love this. Though I need to understand why they chose to throw that bottle!
I then shared 'Running Out of Time' from Paramore because my husband thinks he doesn't like Paramore but each time I play a song he ends up liking it. And this is a fun video that is also a delight for the eyes while being a super catchy song that if it isn't being used a lot of TikTok/Instagram Reels it should be.
Next, I shared 'Pearls,' the latest video from Jessie Ware. Jessie Ware is well known in the UK but I keep meeting folks in the US who have never heard of her. This is a great video to introduce her. The song is catchy as hell, Ware looks amazing, it feels retro and classic yet modern. Jessie Ware is a class act and incredibly talented. Turn this up and shake it 'til the pearls fall off!
If there is a new Tove Lo video, you can guarantee I am going to watch it. Tove Lo is creative and bold and innovative and pushes an envelope whenever possible. This was a very interesting video, and for those who are uncomfortable with many of her videos, this one is a bit tamer, but is still envelope-pushing. This song 'Borderline' is catchy and a great addition to your car-driving playlist.
I then played the Depeche Mode video from last week's Weekend Reads and to help Emerson understand how badass the video is (BTW Dave Gahan is 60 and Martin Gore is 61), I played the video for 'Strangelove'. This turned into a whole conversation about how Daddy and Mommy listened to very different music in high school beyond the typical Top 40 everyone knew. Mommy will be the one to teach you about Depeche Mode, Daddy will use that time to make a cup of decaf.
Knowing my daughter's music vibe, I shared ChloTheGod's video for her song, 'Camille.' This is a visualizer video, not a proper video so the visuals can feel hella repetitive, but they are still cute and the song is fab. Add this to your playlist for cooking or dining or chilling on a Sunday morning.
Our daughter goes to a school that is primarily Black. Most of her teachers are Black, the school administration is Black, her friends are Black. I cannot stress what a good experience and education this is. There is a difference between being taught Black culture from a white perspective and living where Black culture is the norm. I knew she'd like and appreciate this gorgeous video for the song 'BGM' by Temi Oni. If you're not Black and feel this song and video isn't for you, it's not. But it's important to immerse yourself in some Black Excellence and remember the world would be a far better place if we didn't default to a white lens.
To end this playlist, I shared 'American Teenager' by Ethel Cain, surprised that neither my daughter nor my husband had before heard this song or this artist. A little Lana Del Rey, a little Maggie Rogers, Ethel Cain's album may be a bit too sleepy for me, but this song and its corresponding video is pretty great. And a little factoid, the cheerleader uniform she is wearing belonged to her mom.
If you like her voice, this extended live performance of 'A House in Nebraska' is pretty powerful. I am not going to share more about Ethel Cain, if you like what you hear and are intrigued I encourage you to Google this artist and I hope it opens up your mind, your heart, and your playlist!