This article may contain affiliate links; if you click on a shopping link and make a purchase I may receive a commission. As an Amazon Associate, I earn from qualifying purchases.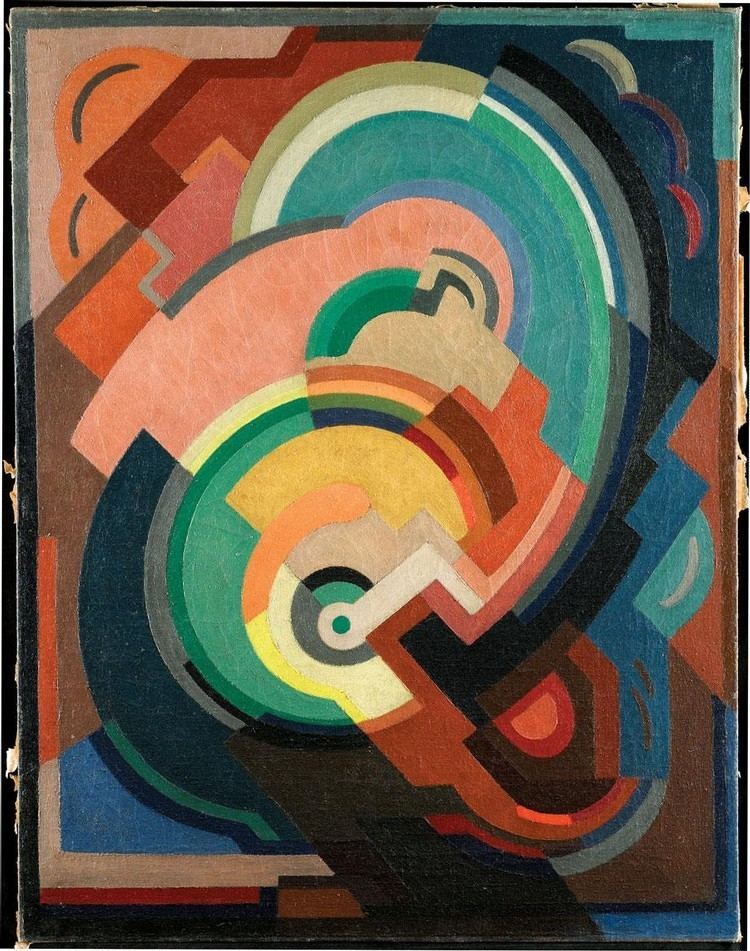 Weekend Reads #243
Tennessee moves to shield gun firms after school shooting. (AP)
Are you ready to forgive? A new study shows letting go is good for health. (Washington Post – gift article)
One in four brides wear David's Bridal to their wedding. Now, it's filing for bankruptcy. (CNN Business)
My transplanted heart and I will die soon. (New York Times – gift article)
How to hack insurance so you can get the menopause hormones you need. (Oprah Daily)
BuzzFeed News, a digital media pioneer, to shut down. (Washington Post – gift article)
'Nobody Can Take Your Power': Megan Thee Stallion in her own words. (Elle)
Self-love is making us lonely. (Time)
I shared on Instagram Stories I bought this peppermint spray and spray a perimeter around me when working outside and it keeps most of the bugs away without harming them. An individual who researches mosquito-borne illnesses suggested also getting a fan to keep them away. It reminded me I have one like this for camping that I'm adding to my WFH outside routine!
Inside the Black and Queer-led movement of regenerative winemaking. (them)
Lots of Americans are losing their religion. Are you? (New York Times – gift article)
LA auctioneer admits to helping create fake Basquiats. (Hyperallergic)
I love Marimekko prints and bought this beach towel for $24.99. It's so big and soft and plush, I can't wait for the pool to open!
Inside the secret list of websites that make AI like ChatGPT sound smart. (Washington Post – gift article)
As someone who was horrified to find multiple folks scrolling Instagram with audio on during two different Broadway shows, I appreciated this article: Get off your damn phone. (Jill Filipovic)
See/Hear/Read
During Lockdown, I began using Libby to borrow virtual items from the library. I was unable to find my library card so I applied online for a new one. I received an email a few weeks ago stating those of us who got virtual cards during the pandemic would have to pop in this month for a proper card. I've been meaning to do that, but have put it off. When literally halfway through my current book I was cut off from Libby, I realized I've put it off too long.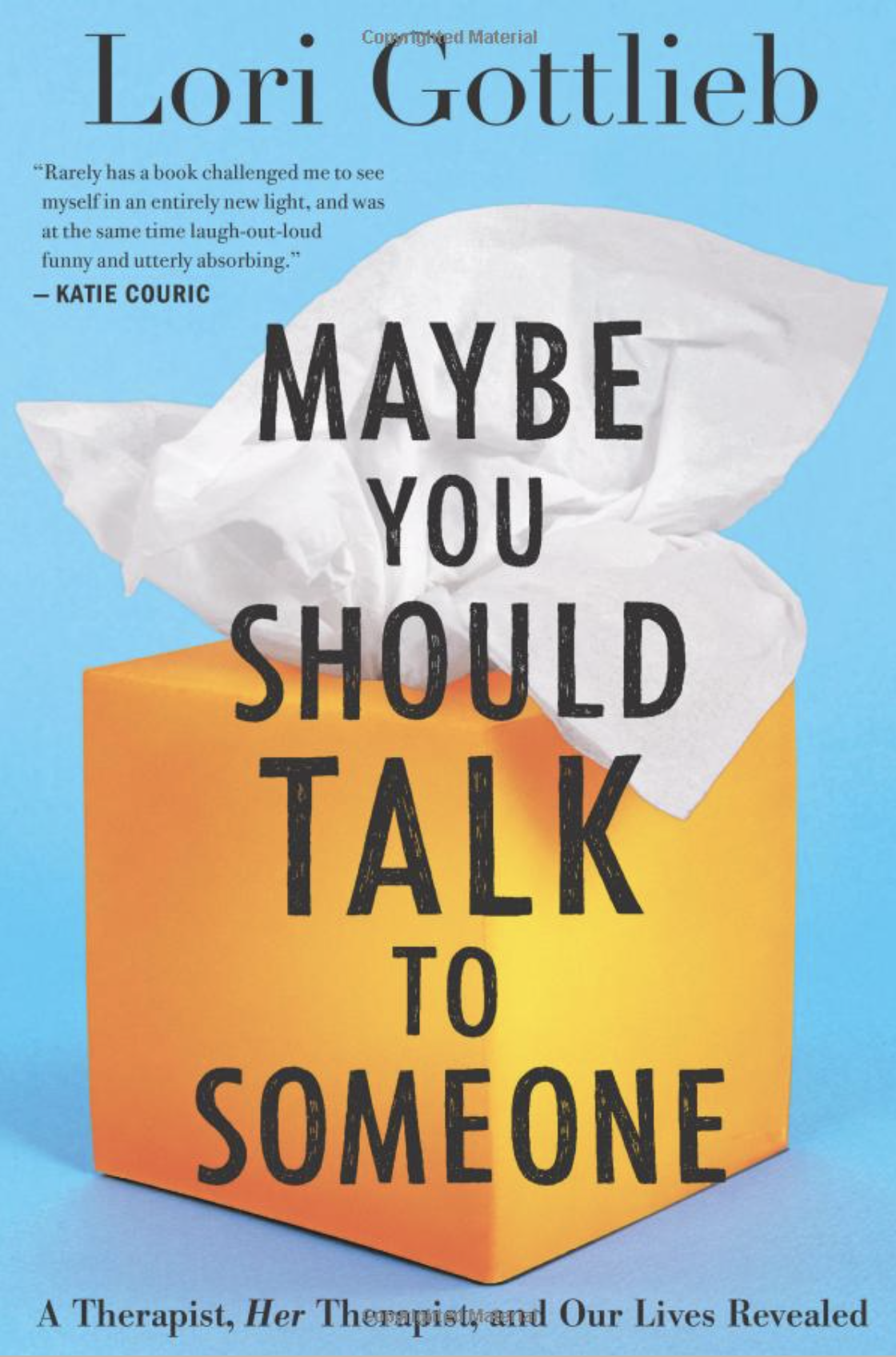 While I haven't finished the book, what I have read is fantastic. Maybe You Should Talk to Someone: A Therapist, HER Therapist, and Our Lives Revealed by Lori Gottlieb. Gottlieb is a therapist who gets herself a therapist after a personal crisis. The book bounces between Gottlieb's therapy sessions, her past, and sessions with a few of her patients. It's entertaining, thought-provoking, engaging, and a great read for those who are in therapy, have considered therapy, or think therapy is a load of junk.
I write this on a day when I planned to go to the library and get my new card but life got in the way. I miss this book, like I miss a good show that is only on once a week. I have scheduled time tomorrow, it WILL happen, I WILL go, it WILL still be available to borrow, and I WILL finish this book this weekend!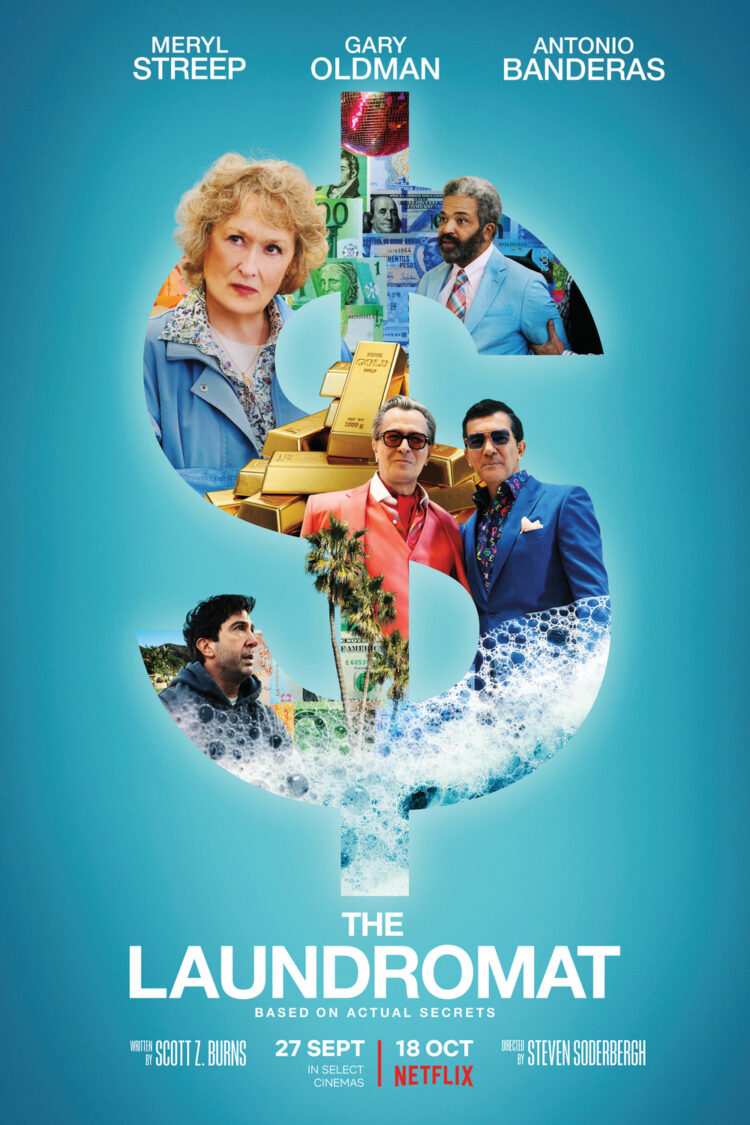 This week, my husband and I watched The Laundromat, a 2019 film on Netflix starring Meryl Streep, Antonio Banderas, Gary Oldman, Sharon Stone, David Schwimmer, and many more famous folks. Haven't heard of this film? You're not alone but this week Netflix has been pushing it on my husband's profile so we decided to check it out.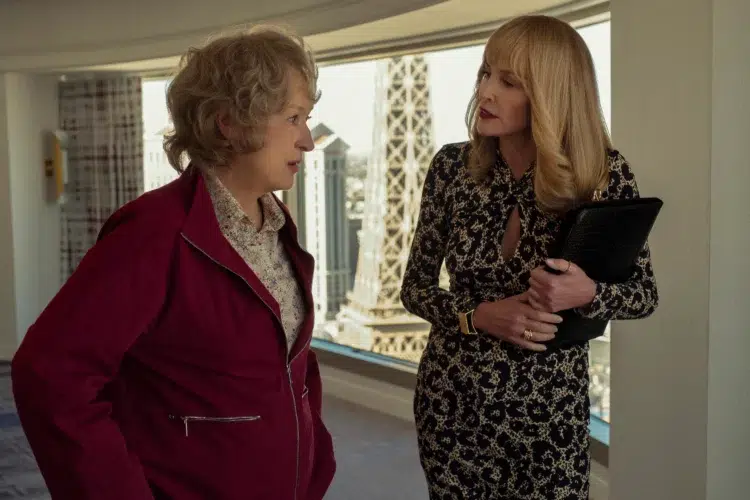 And I proceeded to fall asleep JUST before the pivotal point near the end of the film. And I gotta say, without seeing that part, the rest of the film is forgettable. Yes, even with such a star-studded cast. Based on the book Secrecy World about the Panama Papers scandal, The Laundromat is a film that felt like Triangle of Sadness. Rich famous folks making a film mocking rich people and trying to make "the little people" heroes.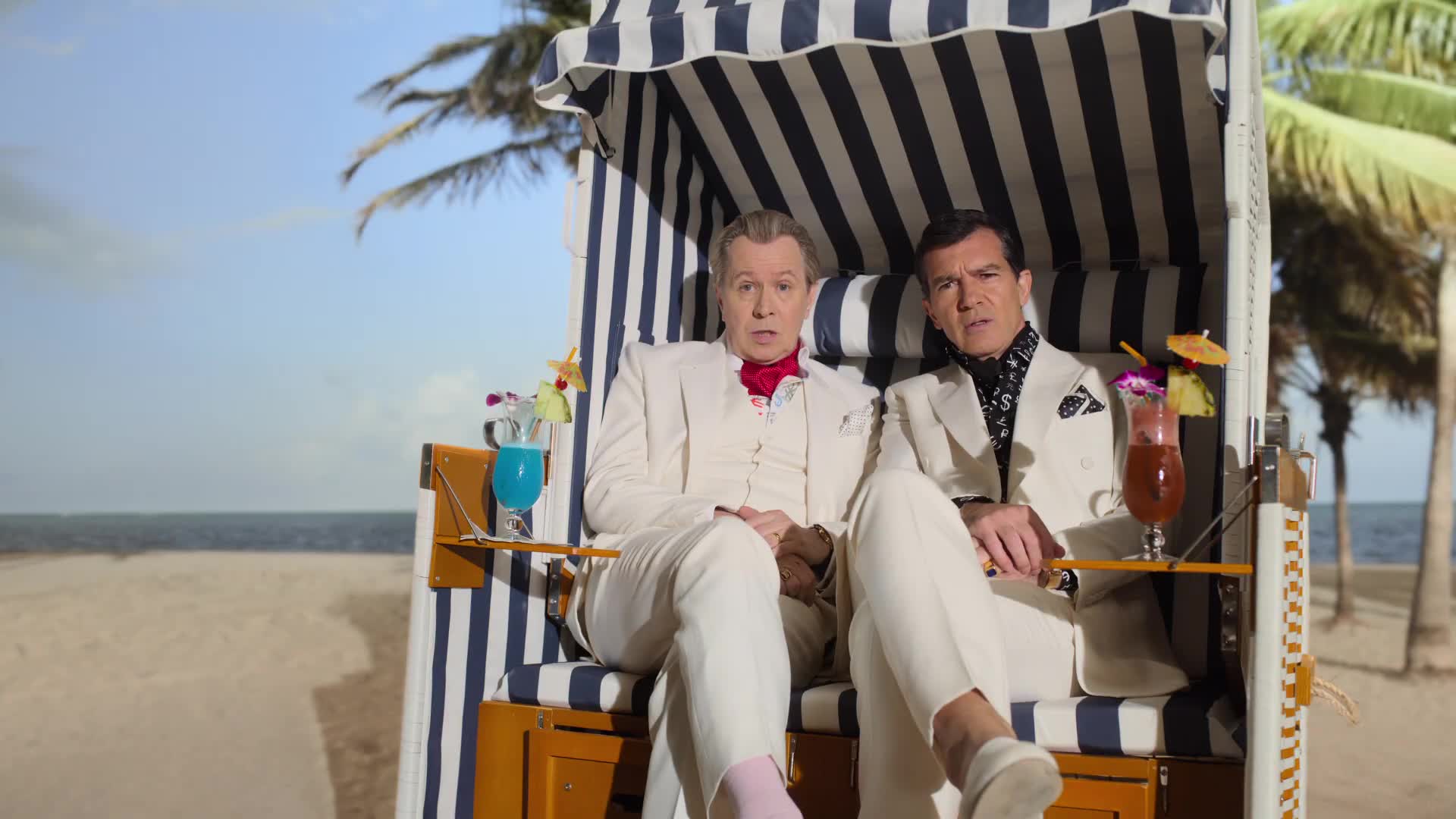 Karl said I missed out on what makes The Laundromat work, but then I found this review and read it to him and he said yup, that's about it. So I feel I can move on with my life without going back to see the 15 minutes I slept through.
For Your Entertainment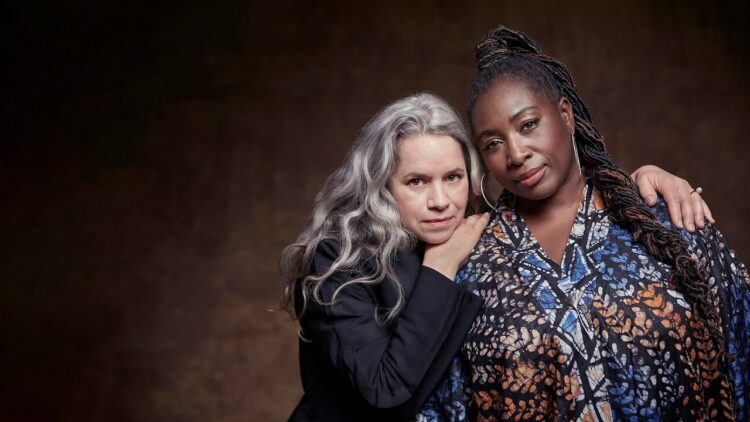 If you're around my age, no matter the genre of music that was and is your jam, you likely can pick Natalie Merchant's voice out of a crowd and her face is as familiar as an old friend. The lead singer of 10,000 Maniacs from 1981 to 1993, she has been a solo artist since and released her 8th solo studio album earlier this year.
"Big Girls", which features Abena Koomson-Davis, is the third single from 2023's album Keep Your Courage. Koomson-Davis is the musical director of the Resistance Revival Chorus and also sang on "Come On, Aphrodite," another song from Merchant's latest album.