This article may contain affiliate links; if you click on a shopping link and make a purchase I may receive a commission. As an Amazon Associate, I earn from qualifying purchases.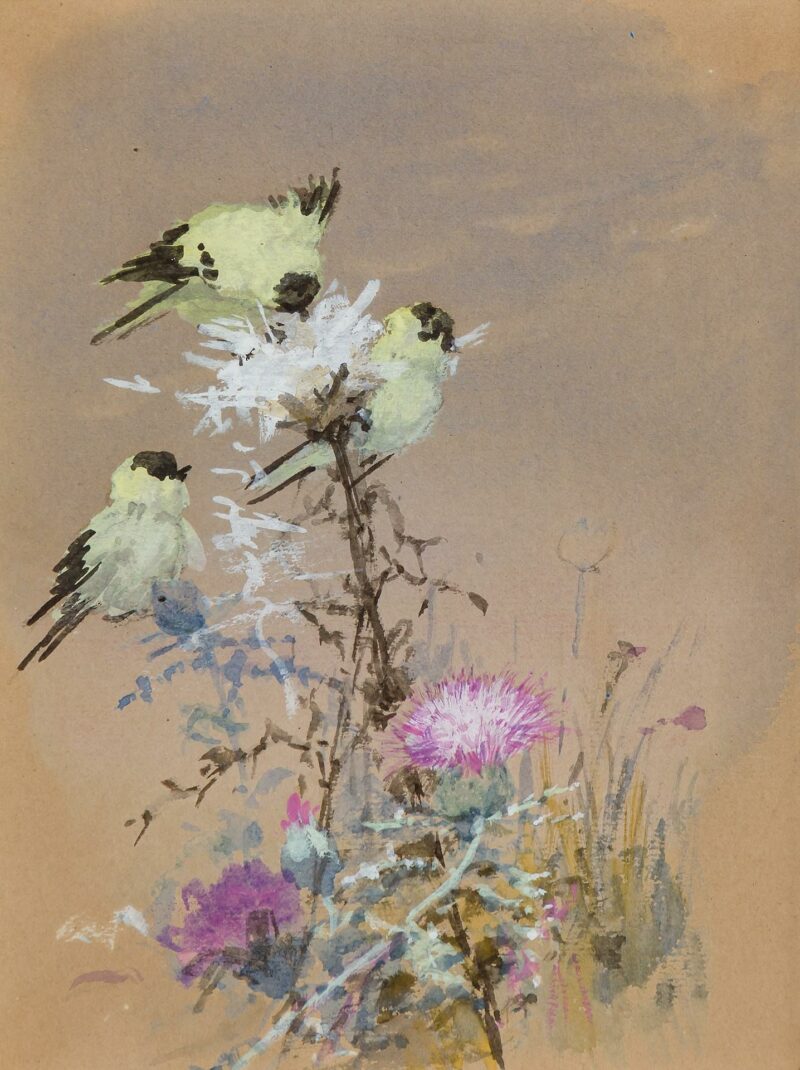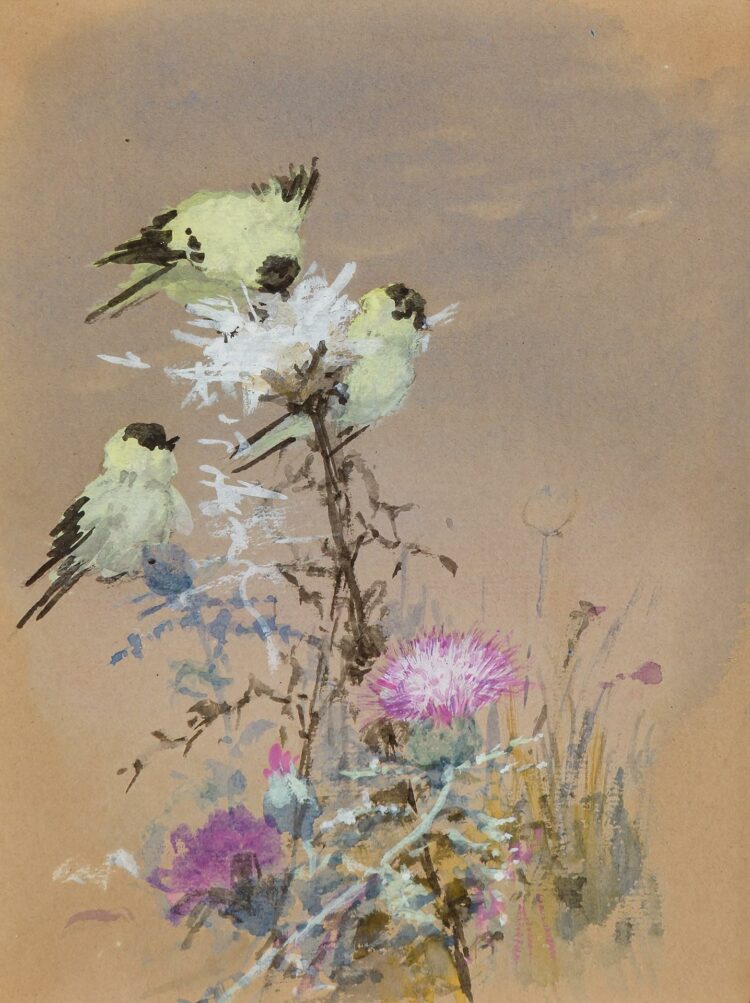 Last Saturday, there wasn't a Weekend Reads because I was preparing for vacation after a weird short week due to the 4th of July. This week, Weekend Reads is here but a bit discombobulated because it's being written while I am on vacation. As I type this I am on the couch of our rental apartment in Salem, Massachusetts and I am watching the sun rise over the bay through the living room windows.
We came to Salem again this summer (see our last time we visited in this post) because we asked our daughter to celebrate her summer before high school, to pick where we'd go for a road trip. The last time we visited Salem, it was for a very short time and it rained almost the entire time. This time, we decided to stay longer and we've had beautiful weather. As you read this, we'll be on the road heading to Long Island to visit family.
Weekend Reads #254
How to use Substack: Substack is a popular newish platform for writers to create newsletters that can be easily shared like articles. Some require membership to read; I try not to share those here. However, you may find a pop-up that makes it seem that you have to enter your email or subscribe to keep reading. The trick is click the words "keep reading" which are very small and under where you submit your email address. You do NOT need to add your email to click this; clicking it will make the pop-up disappear so you can continue reading without being signed in or a paid subscriber. I hope this helps!
An otter in Santa Cruz is hassling surfers — and stealing their boards. (NPR)
Do I need cobalt blue Birkenstocks?
Can mushrooms prevent megafires? (Washington Post – gift article)
How a conspiracy-spewing literal Kennedy posing as a populist outsider jolted the Democratic Party. (Intelligencer – thank you to Susie for sending this my way!)
Freckle tattoos, which are available in the shape of hearts, stars or even astrological signs, have become the latest TikTok obsession. (New York Times – gift article)
Sarah Silverman Sues Maker Of ChatGPT For Copyright Infringement. (HuffPost)
Why Menopause Representation Matters: 'Women in Positions of Power Realize This Is Not Something to Be Secretive About'. (Ms.)
Mark Zuckerberg's Hot Girl Summer (Back Row)
48 Chaotic Hours With Colleen Hoover. (Time)
Unspooling social media. (The TueNight Social)
The original "latchkey kids" are grown up, in the boss's seat and ready to make the rules. If that's OK? (New York Times – gift article)
My horrific plunge into sandwich caregiving. (Gloria)
Talbots has 40% off your entire purchase this weekend, with an additional 15% off markdowns. I shared my picks from the Talbots Semi-Annual Red Door Sale in this post, and what I got from the sale in this Instagram Reel. I truly did bring everything (except the shorts) on vacation. I'll be doing a recap of what I wore on vacation soon, but here I am in the dress I shared in the reel, size XL Petite. It's a fantastic dress, pockets deep enough for your phone, didn't cling in heat and humidity, and the drawstring elasticized waist gives shape while staying comfortable.
And thank you to Gillian who shared this article about the term "hobo" for bags and fashion. (Vogue) It's important to continue to learn, be open, and make our language more effective and empathetic.
Hear/See/Read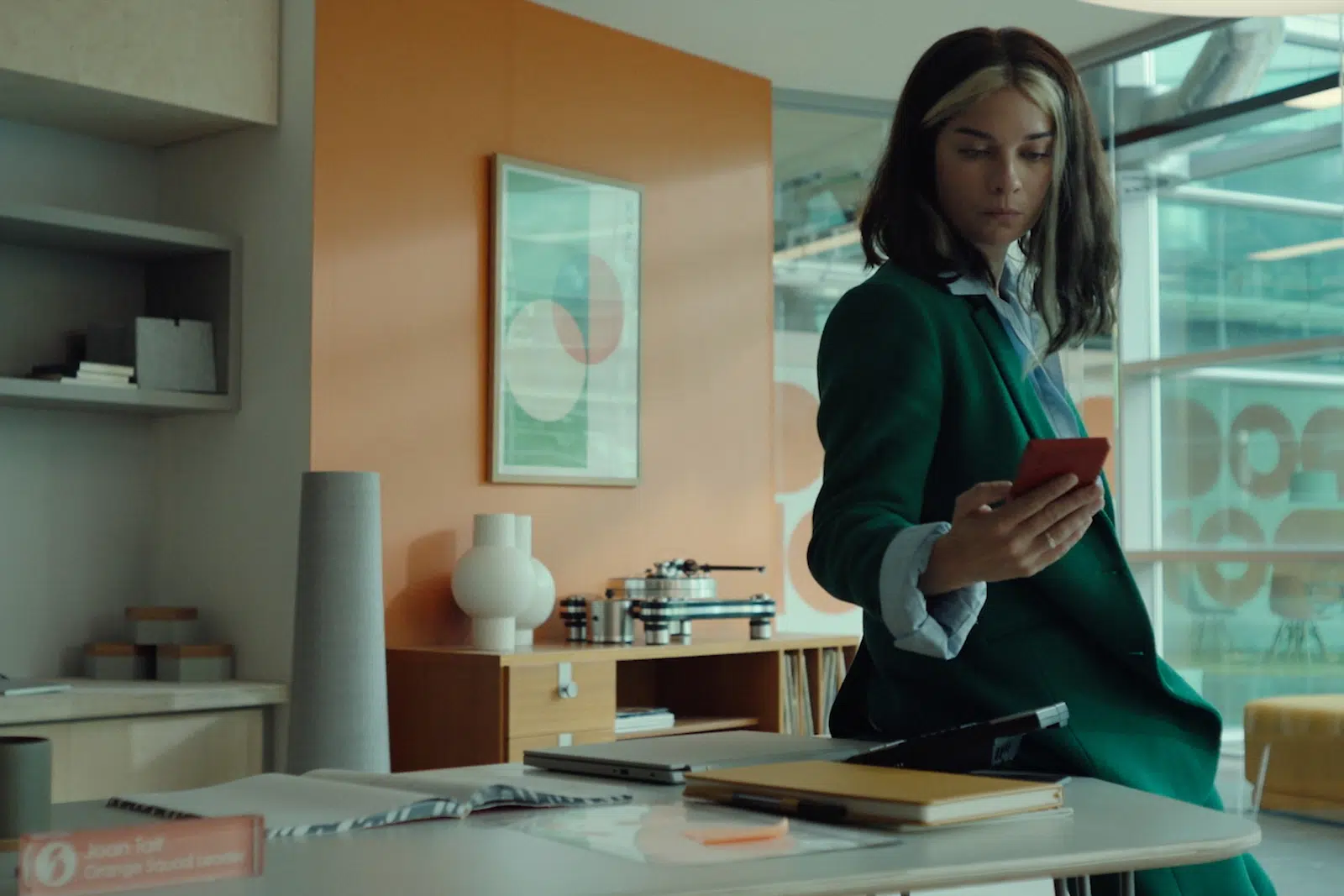 I only watched one or two episodes of Black Mirror when it first came out. The one about getting social points, and the one with Miley Cyrus. It was enough for me, but we were on vacation and thought maybe we'd watch the episode we keep seeing everywhere with Annie Murphy (Schitt's Creek) who has her life turned into a serial drama starring Salma Hayek. It was really interesting, made you want to read every Terms & Conditions with a fine-toothed comb and have some interesting dinner discussions about AI and the writer's strike. So we moved forward.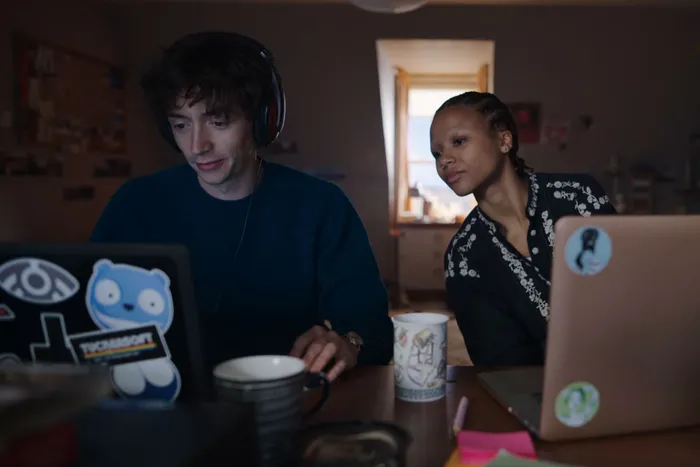 The next one, "Loch Henry" made me nope out. I think when I was in my 20's I'd find that episode edgy and thought provoking. Now at 48 after watching, I wanted that part of my life back. Not because it wasn't edgy or thought-provoking or had bad actors but because life is hard enough, I don't desire to watch such violence in my downtime.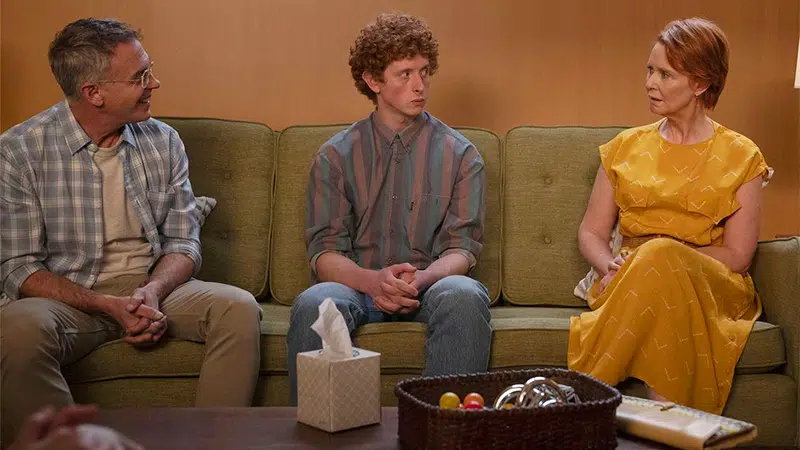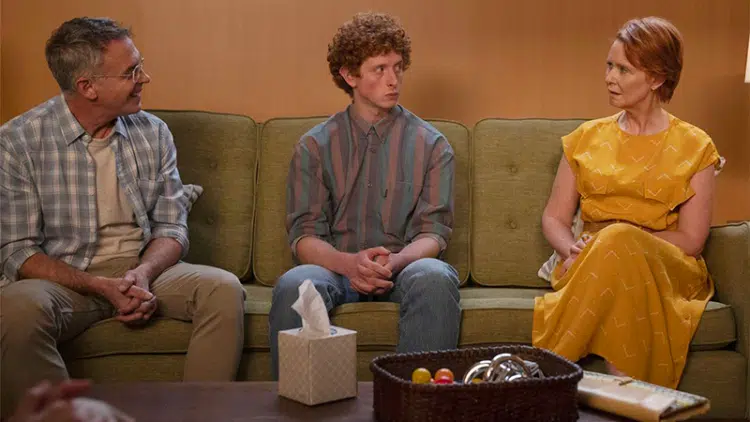 It made me think of Episode 4 of the latest season of And Just Like That… when Miranda feigned a Charlie horse to get out of a situation she realized she didn't want to experience. Being at this age where we have a rediced number of f*cks left to give, it's okay to tap out, to say no, to move on without guilt or FOMO.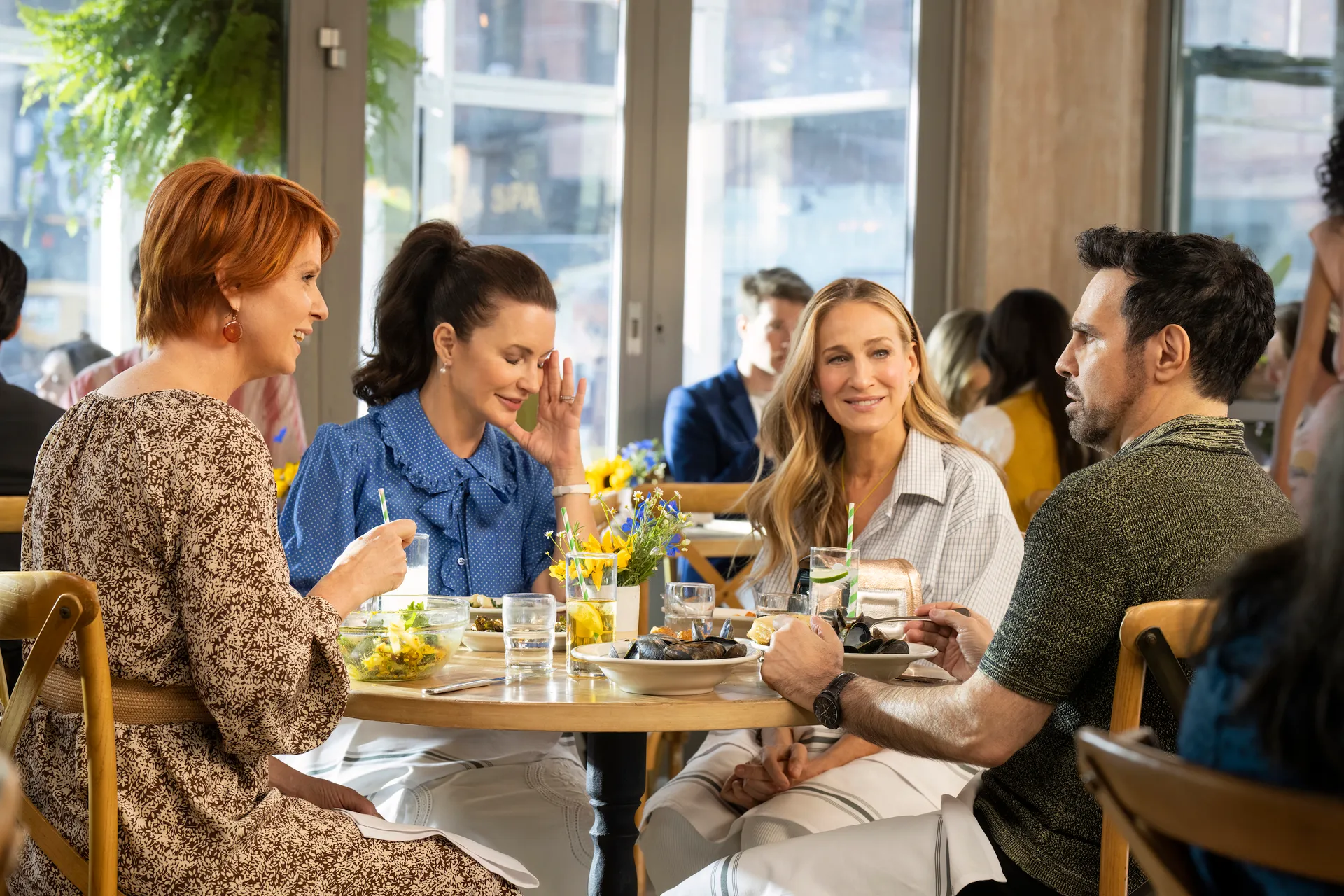 And yes, I am watching the Sex and the City sequel. How could I not? SATC defined a major part of my adulthood, especially since most of my post-college life was somehow connected to fashion. Any time I come across a half-run episode of SATC on TBS, I watch the rest of it, enjoying the memory like a cozy, stylish, and witty blanket. AJLT is like the diet version of SATC. Even with fancier restaurants and fancier of fashion, it still is a lite version of the original. But it's still enjoyable on a summer day!
For Your Entertainment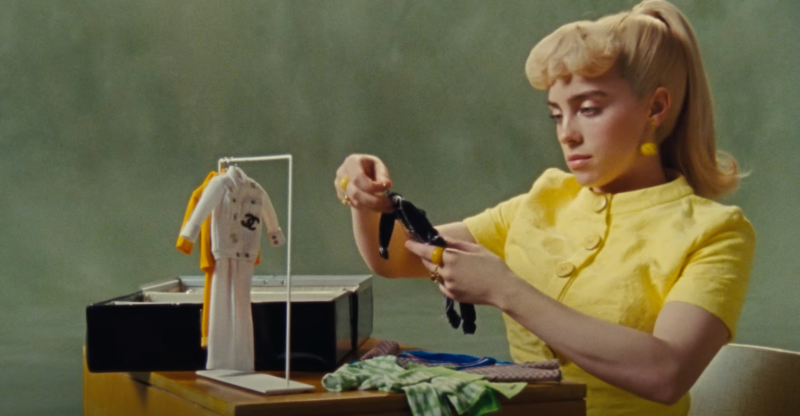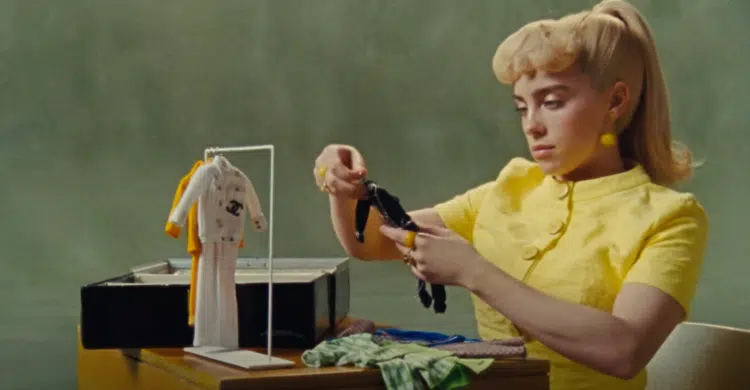 I've been out of the loop with music lately. Summer comes, and I'm spending less time on my laptop and less time futzing with Spotify and relying on old favorites that bring the right vibes. But I saw someone mention Billie Eilish's latest music video and how it was nostalgic and emotional and storytelling but done so simply and I was intrigued. And I have to say, it's a beautiful song with some beautiful lyrics, and the story told with the Barbie versions of outfits Eilish made famous was quite sad and beautiful.