This article may contain affiliate links; if you click on a shopping link and make a purchase I may receive a commission. As an Amazon Associate, I earn from qualifying purchases.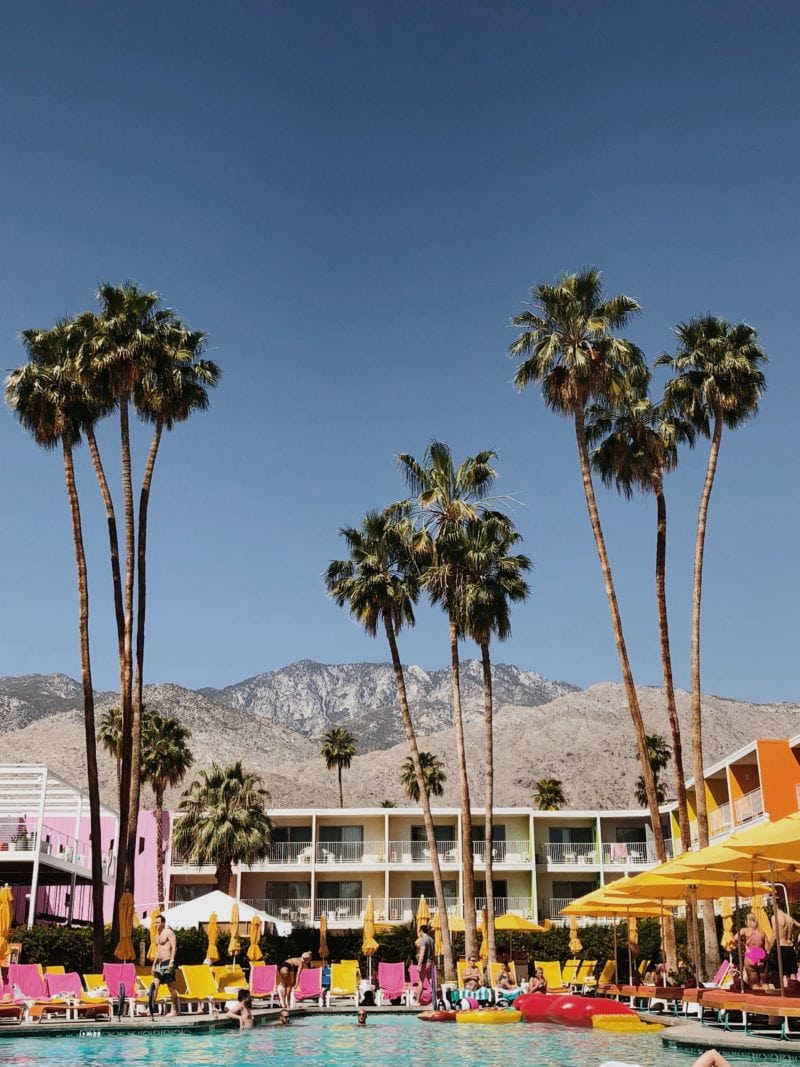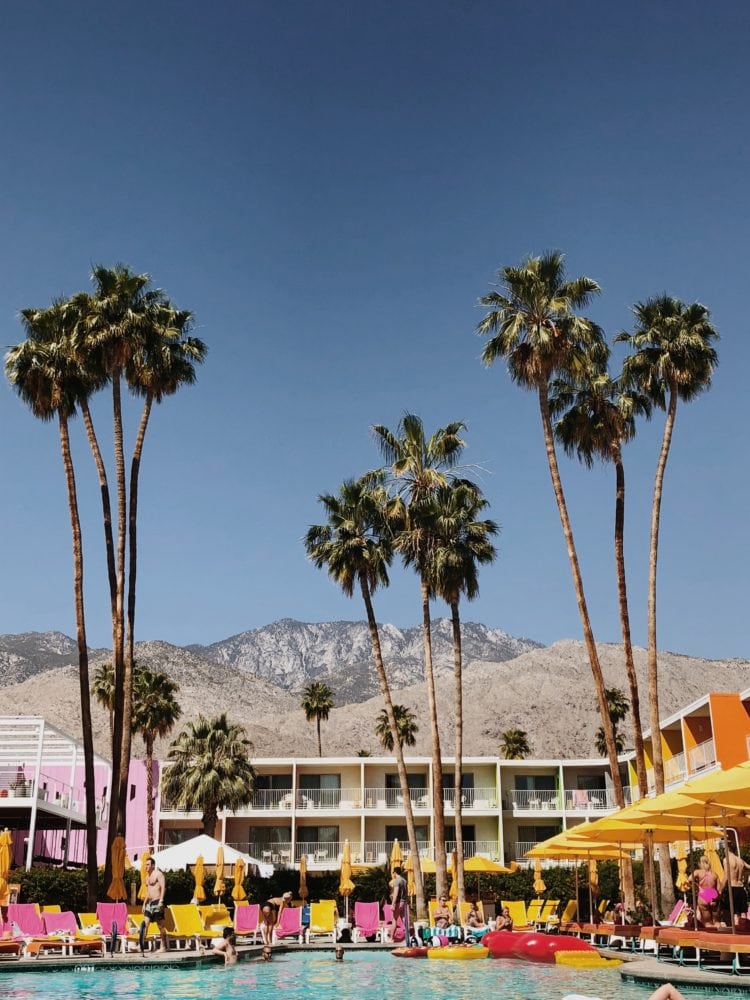 This was an unusually difficult week for me. One of those weeks where I wake up already feeling overwhelmed and as though I screwed something up. I hardly left my house; Tuesday night I had plans with my sister to see Stormy Daniels speak at The Wing and I bowed out because it just seemed like too much. Thursday I had plans for an upcoming project and I canceled because I had so much on my plate the idea of leaving the house, let alone getting dressed, was causing me to freak out. I missed the gym one day because I got up, started writing, and was so thrilled that for the first time in a while I had writing mojo I didn't want to stop. No surprise if I analyze the past few weeks I see a pattern – not enough sleep, too much coffee, not enough green in my diet, and too much time wasted scrolling through social media. Knowing is half the battle, and being aware of these habits helps me take control again.
This weekend, I am in Palm Springs with the clothing brand Chico's and some of the most awesome bloggers. I will be sure to recap the trip on the blog. However, all weekend I will be sharing on Instagram Stories and a few choice photos for the 'gram feed so be sure to follow me there!
Speaking of me getting out of my house and out of town, next month I am speaking at the Rebelle Con in Richmond, Virginia and will be hosting a coffee meet-up the Saturday morning of that weekend. If you're in the area and interested in attending, let me know. I think it's going to be a fun and inspiring event and I'd love to meet those of you who can make it!
Sale Alert
Macy's has a sale going down through tonight. Take $20 off your $48 purchase, plus receive free shipping at $48 with promo code HOUR48. I'm writing this on Wednesday since I headed out of town Friday morning so I can't guarantee any of these items are part of the sale, but my picks at Macy's:
LOFT has 40% off this weekend, no promo code is necessary.
Anthropologie launched their plus size collection, and it's fantastic! It's a collection of pieces that are also available in straight sizes; no disappointing muumuus in the same patterns as the straight sized options. Click the links and you'll have the options to pick straight, plus, and for some petite. The sizing is up to 26 or 3X. The styling is also so chic and so Anthro. Totally worth the wait. I love a good 80% of the collection; a few of my faves:
Weekend Reads
I know that not all of you are pro-choice; no matter your beliefs please read this piece to the end. This goes beyond whether abortion is right or wrong and takes away a woman's ability to manage her own body. This isn't about family, it's about revenge and control and power and it's utterly terrifying and disgusting. (Refinery 29)
Karen O: "I'm on a vision quest of sorts: What does it mean to be a woman artist in her 40s?" I have to say I'm pretty excited for a Karen O and Danger Mouse collab. Karl and I have a joke that when a band comes out with something new and really tight, we say they got "Danger Moused," which is what happened to Portugal. The Man with their album, "Evil Friends." Danger Mouse really does add that special something and Karen O is just plain amazing. Karen O with Danger Mouse's album, "Lux Prima", dropped yesterday! (NYT)
Speaking of music, a journalist in 1999 predicted what bands would still be around in 20 years. Not too far off… (Gizmodo)
Always on the hunt for a quick "no makeup makeup" look I ordered Charlotte Tilbury's Flawless Filter and I have to say I like it! It gives a glow and sort of blurs the skin. It won't cover up spots or circles but it makes the skin look fresh and hydrated and happy. Use alone or with foundation.
What would The Fresh Prince of Bel Air be like if filmed in 2019? (OkayPlayer)
14 successful women on the age they found the hardest. (The Coveteur)
"Chunky sneakers and dad shoes will be beaten to death over the next few months, and then a new trend will follow." Reporting on sneaker trends and what to expect in the future with this style of footwear that isn't going anywhere. (Fashionista)
Speaking of shoes, you know I've been on a quest for wide-width dressy sandals. Still receiving pairs I ordered and boxing them right up, but I found these budget-friendly gems that actually fit and are relatively comfortable!
Sesame Street is coming to a mailbox near you. I was hoping for a Kermit stamp as my dad's name was Kermit, but I'm still loving the whole collection. (USPS)
Neiman Marcus is finally coming to NYC and it's going to be very different from other department stores in an attempt to remain relevant in an e-commerce world. (Bloomberg)
As someone who works better with "focus" music and can't write while listening to songs I can sing along to, I found this article about flow state playlists fascinating. (Dropbox Blog)
Think hip hop has the most violent lyrics of any genre? Think again. (Pacific Standard)
For Your Entertainment
Thank Carol from the Wardrobe Oxygen Community on Facebook for this gem. I hadn't heard of Sarah Potenza before but now I am a fan.