This article may contain affiliate links; if you click on a shopping link and make a purchase I may receive a commission. As an Amazon Associate, I earn from qualifying purchases.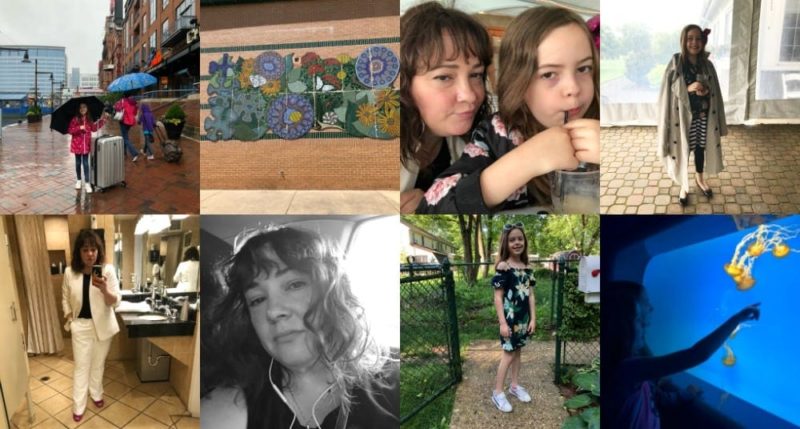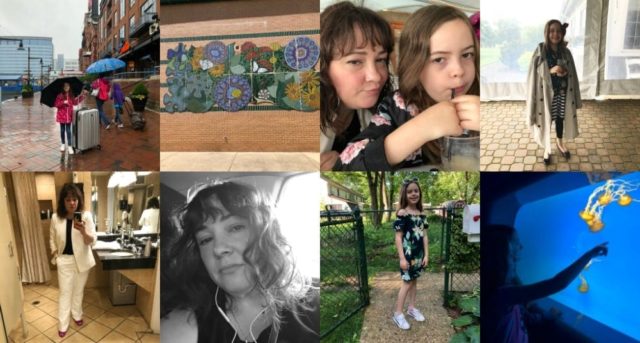 The end of the school year is coming, which means lots of activities, permission slips, and scheduling for school and activities. Yesterday Emerson had some event at school where she was a dance captain; parents weren't able to watch but from the moves she kept practicing to Beat It, it looked like a giant flash mob. Wish I could be a fly on the school multipurpose room wall! Karl's been spending every non-rainy day (and some that are rainy) at our plot at the community garden; we've saved the plastic tubs from greens we've bought at the grocery store and they're back in the fridge filled with greens he's grown. It's so exciting to see the plants popping up and know we'll be enjoying them all summer! I've been working on that non-blog contract and it's been a test to step in and out of blog mode. That with GDPR (the reason every blog under the sun has sent you an email to re-subscribe and every company is updating their privacy policy) and it was a struggle to keep content up on the site (which is why I missed Wednesday). But we have a three-day weekend and I plan to use it to do some catching up… and catching some rays at the pool (with plenty of SPF and a hat!).
Amazon's been working hard to block counterfeits and it's making them a major player in the beauty market. I know I buy a good percentage of my beauty products from Amazon. Do you?
Speaking of beauty products… go ahead and slather on that body oil, that serum, and don that sleep mask this summer.  Come to find out they will actually repel mosquitoes!
The lack of real diversity in campaigns with bloggers and influencers goes far beyond the Washingtonian Magazine campaign that I was a part of. If 62% of America is non-Hispanic white, why is it that most campaigns featuring bloggers are almost always 99% white? The blogger Monroe Steele shares her experience being the "token black girl" in the influencer space and how helping others doesn't hurt your chances for success.
Lyn is one of my favorite bloggers.  She's smart, she's chic, and she's incredibly down to earth. She reached out to me years ago when she was starting Accidental Icon for advice, and has continued the friendship even though she has launched into much-deserved stardom. She's not afraid to speak her mind, and her blog post Transparency is a must read.
My friend C shared this piece from the Atlantic on Facebook and it's an important read. School shootings aren't black and white.  Metal detectors, single entrances, or armed teachers won't stop them from happening. This piece delves into the children who are doing these acts, and what we can do to prevent such horrific tragedies. Spoiler alert, if funding goes towards school staff and support instead of metal detectors it would be more effective.  You can't expect a teacher to see every warning sign, protect their classroom, and educate when he or she has 35 students, no funds for supplies, and no counselors or support staff. That, and ban semi-automatic weapons and have red-flag laws in every state. Sincerely, the daughter and granddaughter of a school teacher.
Via Man Repeller, an interview with the world's oldest working drag queen.
Sure, we bloggers can recommend our favorite beauty products for summer but how about a little science? A useful piece from Lifehacker on how to sweat-proof your makeup when you have oily skin.
When you think how many straws must be given out with all the cocktails, sodas, and such at their resorts, MGM's goal to phase out plastic straws is pretty fantastic.
The Best Sales this Weekend
This is a big sale weekend.  A few of the best that are taking place:
Ann Taylor is offering 40% off the entire place with promo code SOREADY. Some picks:
Banana Republic is offering 40% off everything, no exclusions with code BRSUMMER. I've been loving Banana's spring and summer offerings.  Some of my faves:
Boden has 30% off through Monday with promo code 6K2L. Items that caught my eye:
ELOQUII has 40% off all full-priced items, promo code OUTOFOFFICE.
JC Penney has 25% off any order over $100 and 20% off those under $100, promo code BUYNOW88.
Lands' End has 40% off swimwear and 25% off everything else with code CELEBRATE and pin 3091.  Check my latest picks for Lands' End for some great suggestions!
Lane Bryant has 40% off clothing, accessories, sleep and swim with promo code SUMMERTIME. Some great items:
Macy's is offering an additional 20% off everything with promo code MEMDAY. Valid through May 28. Some picks from Macy's:
Nordstrom has their half-yearly sale through the 3rd of June.  I did a post sharing my picks, but there's plenty more goodies in there.  Use the search filters to narrow down the options. I find underpinnings, activewear, and shoes to be the best deals for this sale!