This article may contain affiliate links; if you click on a shopping link and make a purchase I may receive a commission. As an Amazon Associate, I earn from qualifying purchases.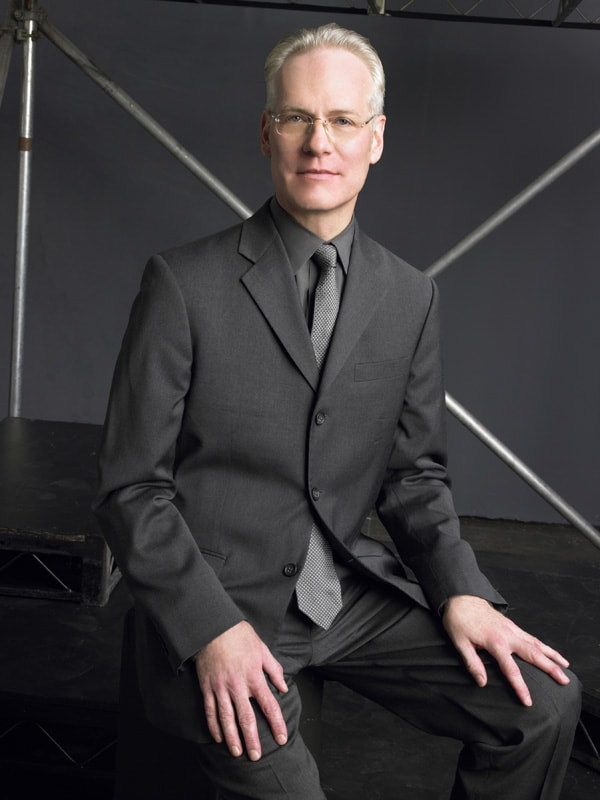 I love me some Tim Gunn. He's handsome, suave, intelligent and a man in the industry who still believes that style is more important than current trends. I have been a Project Runway fanatic for every season, but after reading several reviews wasn't too eager to see his new show – Tim Gunn's Guide to Style. I heard he was boring, stiff, and his advice had been heard 50,000 times before. I missed the first episode, choosing instead to have a lovely dinner date with my husband.
My mom saw it, saved it on her TiVo and has watched it several times since. She found it brilliant – brilliant enough to inspire her to dig through her closet and collect six bags for donation, calling me each day with her progress. This is something I have been begging her to do for years so I decided to mark my calendar to see the second episode of this show this week. If Tim Gunn can get my mom to finally donate those black velvet elastic-waist pants that my mom kept "just in case" then he was my hero.
After last night's episode, I must agree with the newspaper and internet reviews – I am not impressed. Yes, JeAnne's hair and makeup was amazing and they found a few pieces to add to her wardrobe that were far more flattering. But really, I learned nothing new and I actually disagreed with much that was stated.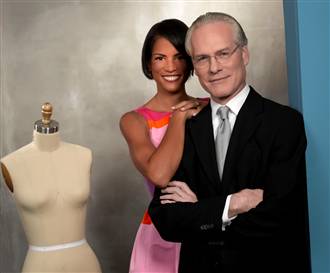 The Ten Items Every Woman Needs in Her Closet:
Basic black dress, Trench coat, Classic dress pants, Skirt, Blazer, Classic white shirt, Day dress, Cashmere sweater, Jeans, A comfortable alternative to a sweatsuit
"Hey babe, don't you have a list just like this?" my husband asked. Well, kinda. Lots of people who write about fashion and style have their list of must-haves. Many of the things on my list are on Tim's and many stylists around the globe. But Tim had a few I disagree with. I think the reason I do NOT include these items is because I am not a tall, thin woman in the city and I do not know a ton of tall, thin city women. I know very tall women who have a devil of a time finding the right length of jeans to wear to the grocery store; petite women with large busts who search endlessly for a suit that will fit their small shoulders and still fit over their midsection; women who couldn't afford a trainer to assist in getting back their pre-baby figure but still want to find chic attire for work; women who have curvy figures and want to find casual clothes that don't make them look like marshmallows.
These women do not need a trench coat. Rarely does a woman under 5'4", with a D-cup bra or wear over a size 12 look good in a trench. Stiff fabric, double-breasted buttons and a self-belt are not forgiving attributes. If you are surrounded by socialites and supermodels, you may not realize how utterly unflattering this garment could be.
These women do not all need white shirts either. Yes, a white shirt can be classic, crisp and elegant. It can also be an utter mess. It requires maintenance to keep it crisp and brilliant, it needs to fit well in the shoulders, the arms, the bust. Without a custom fit, white shirts often look cheap or dumpy on the majority of women's shapes. To accommodate the bust, many women end up purchasing a size larger and end up with buckling at the lower back, dragging over the hands, gaping at the neck and hitting at an unflattering length on the hip. Tucked in, it balloons out adding girth to the torso. To fit elsewhere, many women end up with too-tight white shirts, buttons bulging and underpinnings ending up showing through. Wrap shirts are flattering, but often gape at the neckline on larger frames. Wrinkle-free styles are often tailored more to fit business men than chic ladies. And there are so many styles out there with weird adornments like epaulets, breast pockets, quirky embroidery, zippers and lace that it confuses one as to what is stylish and what is not, what is flattering and what is not. White shirts get stained, creased, wrinkled and can look old quickly. Add children or an active lifestyle to the mix and your white shirt will have just as long of a shelf life as that pair of ultra-sheer pantyhose.
These women do not all need cashmere sweaters. A well-made, non-itchy sweater in a lightweight knit – yes. Cashmere? Well I have lived a couple decades without owning a cashmere sweater and I do just fine. Asking many of my friends and family – from high-powered attorneys to stay at home moms… none of them own cashmere and all of them have great style. A great quality knit that is heavy enough to be warm but light enough to skim the body and flatter is a wonderful thing and I do agree a necessity in a wardrobe. However that can be cotton, silk, hemp, merino… or possibly cashmere. Cashmere requires maintenance and special care. We don't all have the time, space or budget to accommodate this. That's why I own a ton of merino – throw in the wash on the gentle cycle, hang it up in a doorway to dry and it's as good as new.
The rest of the pieces (blazer, skirt, dress pants, black dress, day dress, jeans, sweatsuit alternative) are simple enough that they could be interpreted to fit any woman's lifestyle or body shape.
The biggest problem I have with many "style experts" is that they haven't worked with enough women outside the industry. They don't understand that the majority of females are not 5'7", not a size 6, not penciling cocktail parties and gallery openings on their calendars.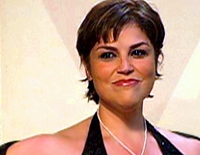 JeAnne's transformation was good. I loved the smoky eye, the glossy lips, the sassy haircut and color. Removing the severity of her look helped her lose five years and fifteen pounds. But really, a few things they put her in were NOT flattering. The white shirt with the seaming was tight and cheap. The halter dresses at Carmen Marc Valvo were gorgeous but made her arms and shoulders look even heavier than they were and did nothing to support her bust. Halter neck styles can be flattering and elongate a neckline, but they also add girth to arms, remove any shoulder definition, and make bra-wearing difficult causing the bustline to sag. The v-neck dance dress (the second black dress she tried at the salon) was sweet, elegant and most of all flattering yet she ultimately was left in the halter that had her back skin hang out, her arms be on display and then horrors of horrors, they did the WORST THING for dear JeAnne… they put a sheer wrap over her arms.
Ladies, I DESPISE this look.
What woman is comfortable constantly hiking up her piece of black chiffon to cover her triceps? A woman should feel comfortable in her attire, especially at a formal one where she already feels on display. To take a woman and make her put a piece of gauze over her arms to hide the girth is putting her in a mini-prison where she hunches over her seat at the table trying to hide her figure, or if she does dare to head to the dance floor, is restricted to slow dances and subtle swaying to keep the fabric in place. The useless wrap is the equivalent to shackles for any curvaceous woman. Hiding one's arms in shame, holding her prisoner in her clothing. The bridesmaid who is already larger than her size-4 counterparts is punished into wearing an additional swath of hot pink satin across her shoulders. It doesn't make her look smaller, just more obvious and more awkward. If JeAnne was put in the v-neck dance dress, people would be admiring her creamy decollate and her small waist, and not even notice her arms. At a mirror she herself would see her eye go to her reflection's collarbone, her waist or her face in the dress and therefore walk taller and have more confidence and fun at an event.
I'll watch again because I love Tim Gunn and I loved how he ensured she was outfitted with proper underpinnings (#1 in my book), didn't trash her entire closet and dressed her for her actual lifestyle and personality. Maybe with experience, they too will learn to understand the myriad of women's shapes and lifestyles and this show will be more useful to its viewers.