This article may contain affiliate links; if you click on a shopping link and make a purchase I may receive a commission. As an Amazon Associate, I earn from qualifying purchases.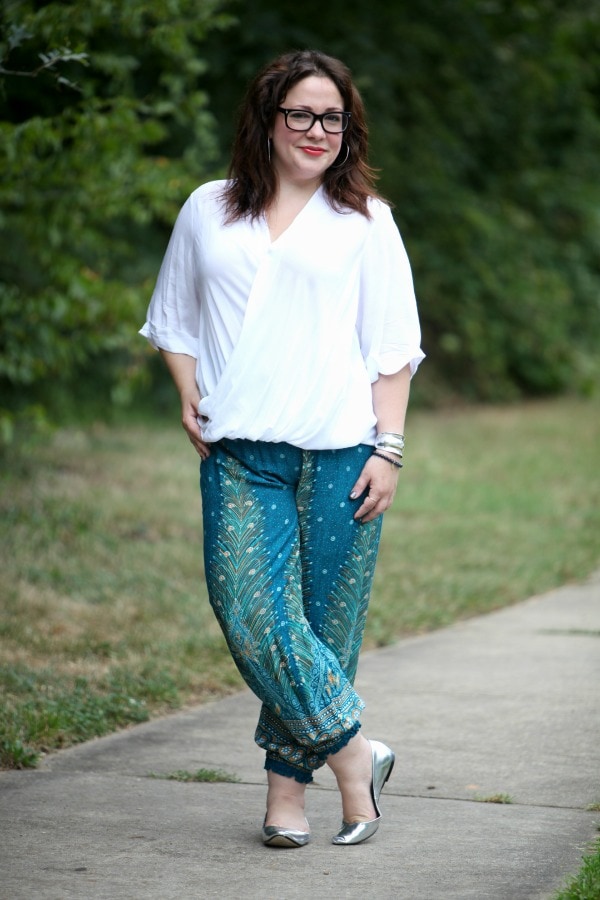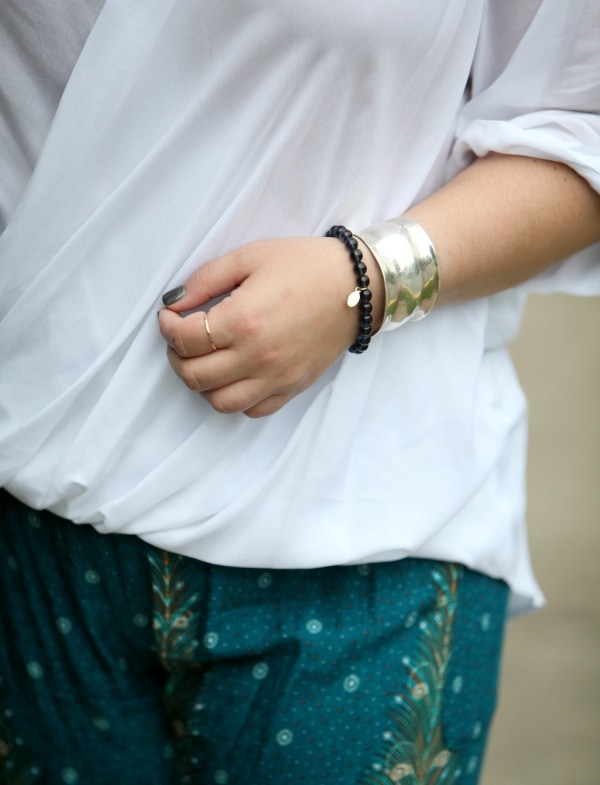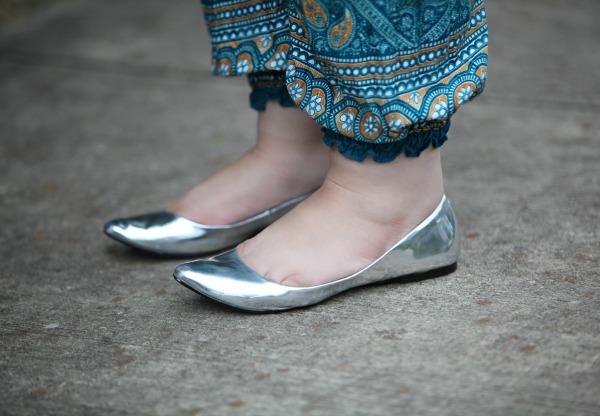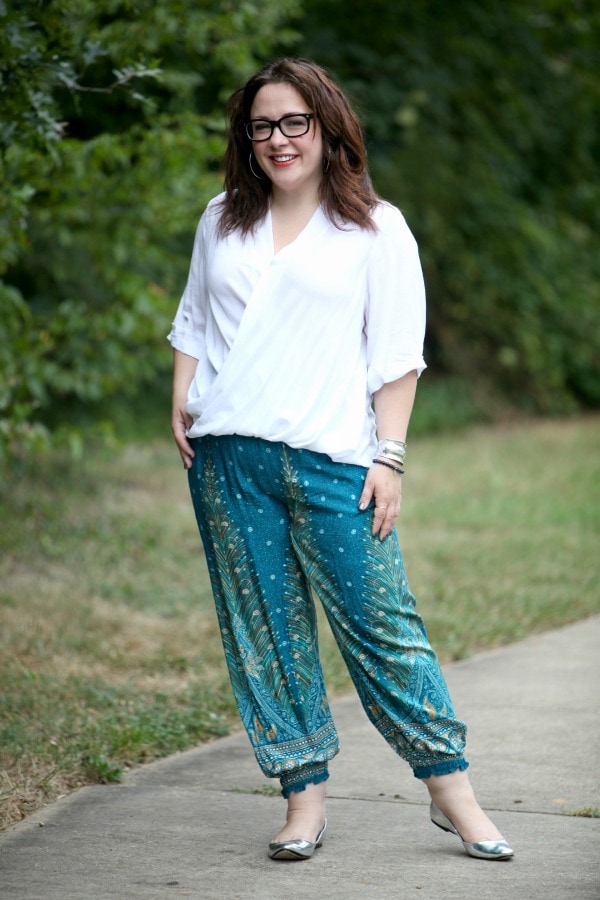 When it's hot and humid, the last thing I want to wear is something structured and form-fitting.  I bought this top at Nordstrom and it's very outside my usual style, but I am really adoring it – very lightweight and breezy, and I think it will look so cute this winter with skinny jeans, boots, and a jacket.  And then these pants which I have worn before, are so comfy and fun.
I rarely wear flats because my feet just aren't made for them.  Flats curve inward, my feet are pretty straight.  Flats nip in at the heel, and I have wide heels from walking on my toes as a child.  I also don't have much of a curve at my Achilles tendon so the back of flats often dig into my skin.  Add short toes and well, flats are not comfortable or wearable… until now.  The MIA "Edie" actually fits relatively well.  I now have them in nude leather and this super shiny silver color.  I have slipped in a pair of Footpetals for extra comfort and less slippage and am happy that my pinky toes aren't falling out the sides and not a single blister on the back of my heels!
And thanks to my coworker for the fab post title suggestion.  She actually said Casbah Cas but I elongated it so it translated better in print 🙂
Note: if you are interested in this top it runs super big – this is a size Medium.  Also with the flats, though I often like a wide for flats and sandals, these fit comfortably in a medium width.
Follow Me | Twitter | Facebook | Instagram