This article may contain affiliate links; if you click on a shopping link and make a purchase I may receive a commission. As an Amazon Associate, I earn from qualifying purchases.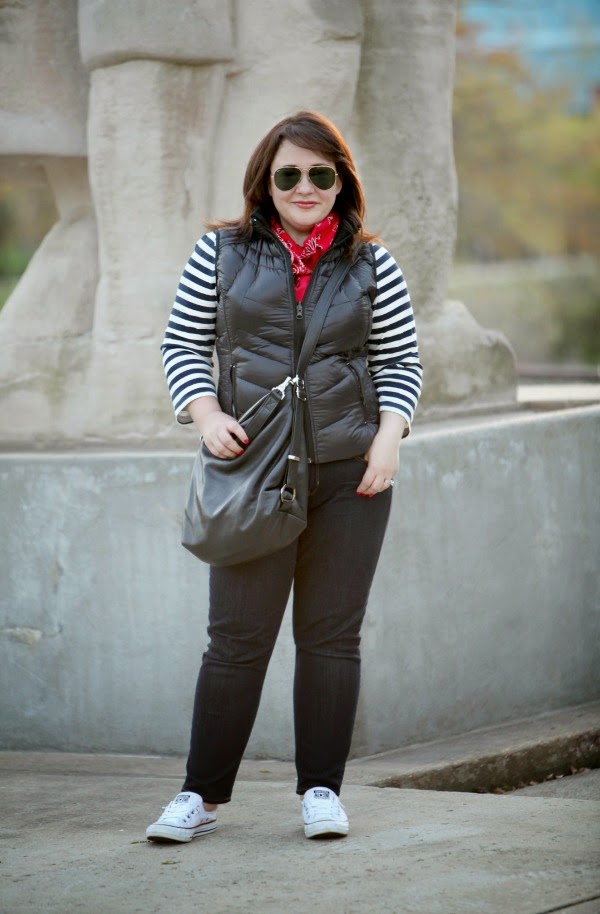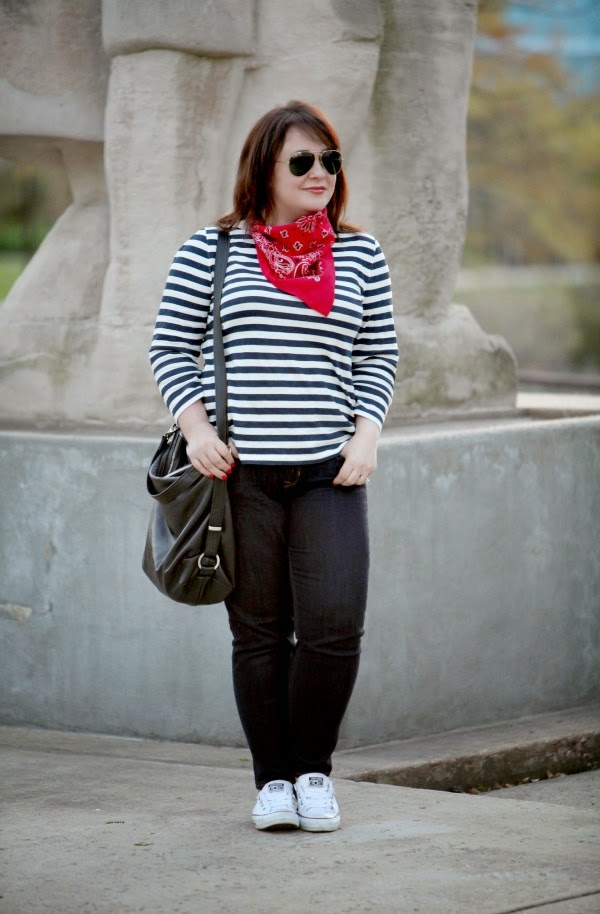 Weekends are family time.  I power off the laptop and focus on Karl and Emerson.  This weekend we had Easter egg hunts, errands to run, dinner with friends, brunch at my mom's, and lots of time outdoors enjoying the gorgeous spring weather.  This is a variation of my weekend look, what I wear when I am in Mom Mode.   I bought this vest when I had the cast to stay warm, but it has become a favorite.  Karl jokes that I'm embracing normcore, I love not being bundled up but still warm enough during this transitional time (and having a crapton of pockets which is ALWAYS a necessity when in Mom Mode!).
And this bag, now that I have the strength to carry a big bag, is again my favorite.   It is truly perfection; the short strap fits over the shoulder, the long strap is comfortable on the shoulder or as a crossbody.  Inside is a pocket or gadget for everything; I can quickly find my SmarTrip card or parking garage ticket, the keyfob to get into the building, tissues for Emerson or a stashed away mini LalaLoopsy if a meal goes on longer than expected, my lipgloss and my ever-present Tide to Go stain stick.  Though my hand and wrist are MUCH better, I am still having trouble feeding myself with my right hand; the wrist just isn't as flexible as it was and I do a modified shoveling food into my face (oh gosh you should see me with chopsticks!), and must say I end every meal no matter how careful I am with a dribble on my shirt!  Just a reminder to keep up with the PT!
Follow Me | Twitter | Facebook | Instagram