This article may contain affiliate links; if you click on a shopping link and make a purchase I may receive a commission. As an Amazon Associate, I earn from qualifying purchases. 
By Kim Kash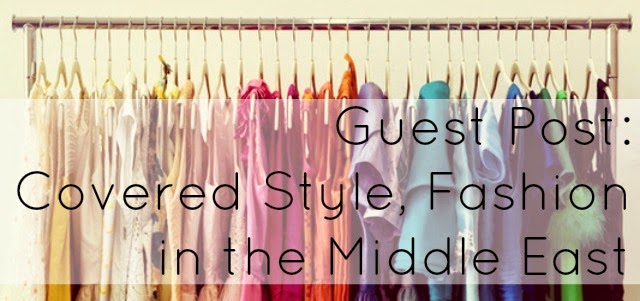 I live in Saudi Arabia, where Muslim women cover their hair (and sometimes their whole face except for their eyes) and wear loose-fitting, long garments.  I'm an American living on a very large, international compound where women do not have to cover. So I am hardly an expert on Saudi women's fashion. However, I've been here for several years and spent plenty of time outside the compound covered up in what I call my "Invisibility Cloak." Here, then, are my observations about Saudi women's fashions.
First, a note: I'm talking here about women's fashions when they are in public. In the U.S., women dress with the most care when they are going to be out and about. At home, likely as not, you'll find us in sweatpants. In Saudi Arabia, women wear the cute stuff when they're spending private time with family and friends, and cover it all up in public. The shopping malls are full of fun, young, sexy fashions—but you'll never see a Saudi woman wearing any of that out on the street or even in offices or restaurants. So what I'm discussing here is the fashion that you see here on the street.
Abayas
In much of the Muslim world, women are free to use lavish color and pattern to create their own signature look. However, in Saudi Arabia, women wear black abayas (think of a graduation gown or a choir robe). They cover their hair with a black hijab, which is the drape that goes over the head and under the chin so that the face is tightly framed. Some also wear a niqab, which veils the face and leaves just a small slit for the eyes.
One might think these women give up on making any kind of fashion statement. On the contrary; many Saudi women create their own distinctive style despite the monochromatic color scheme. Many do it with beautiful abayas, trimmed with Swarovski elements, beaded sleeves, sequins, and other very formal decoration. In Saudi Arabia, it is perfectly normal for a woman to wear an abaya with sparkly trim to the grocery store or the shopping mall. The sweep and drama of the long black cloak is very formal, and many women make good use of this.
Shoes
In keeping with this formal look, many women wear very dressy, high-heeled shoes as their everyday footwear. (The shoes are also usually also in black). Alternatively, teenagers and younger women often choose surf and skate-inspired shoes to wear with jeans under their abayas. Interestingly, I haven't often seen girls wearing overtly masculine-looking sneakers, such as Vans that are clearly styled for boys. Usually they are sporty but also bright and girly.

Handbags
Statement-making designer handbags are the fashion accessory in Saudi Arabia, along with watches that cost as much as a compact car. At Moda Mall, the ultra-high-end shopping mall just over the causeway in Bahrain, shoppers with discerning taste and deep pockets can shop at Burberry, Breitling, Cartier, Dior, Dolce and Gabbana, Armani, Fendi, Gucci, Hermes, Louis Vuitton, Rolex, Tiffany, Valentino, Van Cleef and Arpels, and Versace, to name only the most easily recognizable labels. As in the U.S. right now, many women carry very large purses with prominent designer labels.
Sunglasses
Big, blingy, and black are the watch-words for savvy Middle Eastern sunglasses shoppers. A pair of oversized movie-star sunglasses really does look glamorous on a woman whose hair is swathed in a dramatic black scarf.
Makeup
Under those sunglasses, a stylish Saudi woman's face is often heavily and artfully made up. Few western women could pull off smoldering, dark eye makeup and false eyelashes in the office. Here a heavily made-up daytime look doesn't even raise an eyebrow. So to speak. Nails are also often carefully and dramatically manicured.
Scent
There is a very distinctive, exotic scent that many have come to associate with the Middle East. Traditional perfume shops here sell "oud," a scent derived from the Southeast Asian agarwood tree. Oud can be worn as a perfume (there are blends for men and for women) or burned in a special oud burner. Western perfumes are also popular here, and many women (men too) apply it liberally every day. Expensive designer perfumes, of course, are also popular. Then again, half an aisle at my local supermarket is given over to cheapie perfumes and colognes. Scent is so popular with young Saudi men that if they stopped selling Axe here, Unilever might go into a freefall.
Kim Kash is the author of Ocean City Lowdown: A Jamie August Novel (2013). She also wrote the bestselling Ocean City: A Guide to Maryland's Seaside Resort (2009), and is currently writing the next installment in the Jamie August series. Kim divides her time between Maryland and the Middle East, working as a freelance writer for American and Middle Eastern clients. For fun, she cooks, travels, practices yoga, and climbs.
Follow Me | Twitter | Facebook | Instagram