This article may contain affiliate links; if you click on a shopping link and make a purchase I may receive a commission. As an Amazon Associate, I earn from qualifying purchases.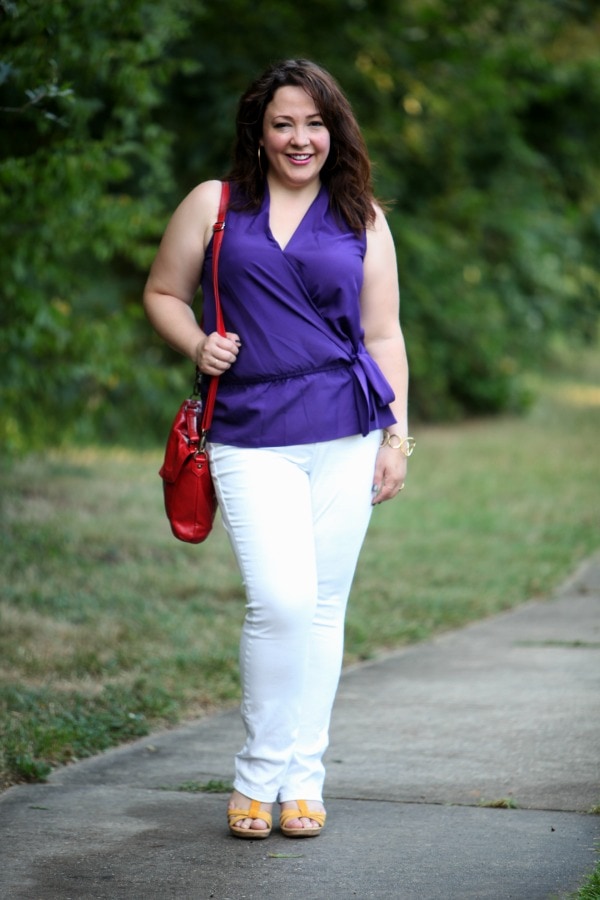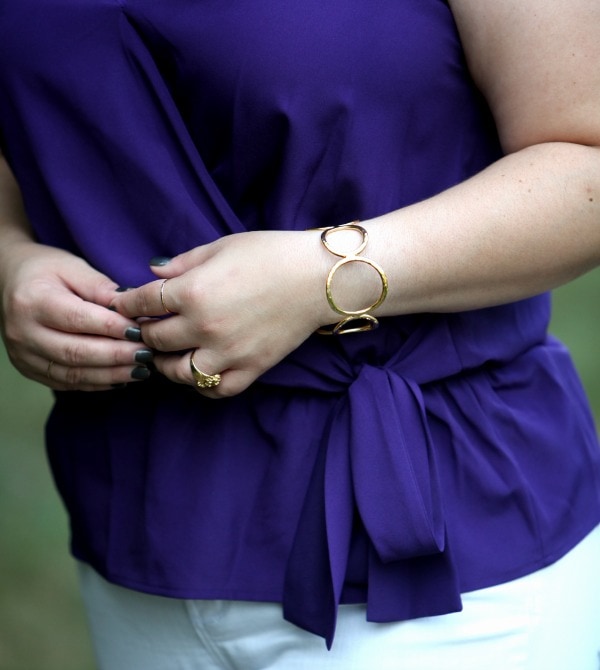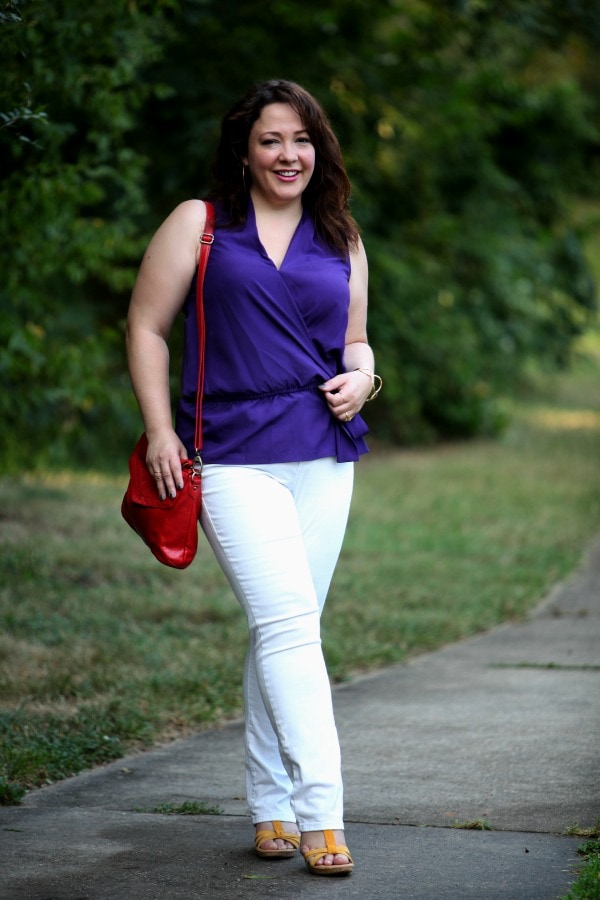 When looking for a link for the black blouse I wore the other week, I found the top in purple and green on sale at Lord & Taylor... and I bought them (sadly they are out of stock online, but may still have in the store). With the heat and humidity, I adore these tops because they're thin yet opaque, breezy but polished, and machine washable. They also look great under a blazer.
I'm old school and I feel weird wearing pure white after Labor Day (winter white is a whole other animal and I support it wholeheartedly) so I am sneaking another wear of these jeans before the weekend. I originally had this outfit with some purple snakeskin kitten heel pumps (the Nine West Austin, also a steal on Amazon like the shoes I featured the other week), but I felt a bit matchy-matchy. I asked Emerson and she agreed and said I should wear yellow. Hey, I knew I'd get an honest and unexpected answer from a four year old! I am not one to wear yellow, but I did have these shoes and they are super comfy, so yellow it was! I decided to continue the primary color accents with this bag from Latico, which has been my go-to bag all summer. Bold color, pretty soft leather, adjustable strap so it can be a shoulder or crossbody bag, nice pockets. I can see this bag still getting a ton of play this fall and winter!
Follow Me | Twitter | Facebook | Instagram