This article may contain affiliate links; if you click on a shopping link and make a purchase I may receive a commission. As an Amazon Associate, I earn from qualifying purchases. 
I'm not going to become a lifestyle blog, but I have read and seen and listened to some pretty fantastic and interesting things lately (and some not so awesome but popular things) and wanted to share. My friend Nicole calls her music reviews All Up in My Earholes and I love that; this is my less catchy way of describing what media I have been enjoying…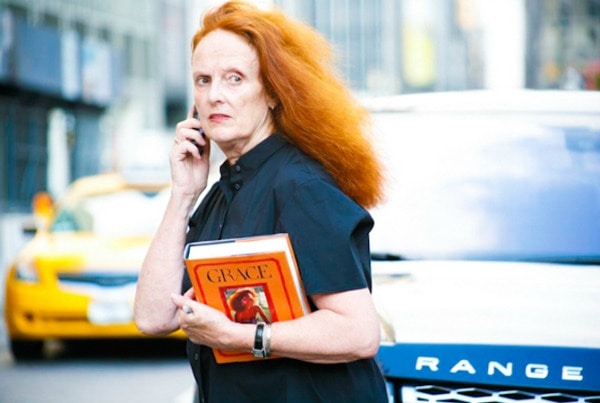 Grace: A Memoir by Grace Coddington
Of course I had to read this. My mom got it for me for my birthday and I was SO EXCITED! It was on every stylista's must-have holiday gift list, it had to be good, right?
Eh… I think it was on everyone's list because they needed more orange-colored fashion books in their colorblocked bookcases, or because it's a book that adds contrast to the solid black Manolo that is placed upon it for a home shoot. I feel that Coddington phoned it in until around page 275 when she began sharing tales of her time at American Vogue. Only then, did we see a peek into her personality and get fun stories about her colleagues. The entire time I read it, I felt that she wrote the book purely because she became a household name after The September Issue and some publisher told her to do this so she could have a cushy retirement. I always liked her work in Vogue and The September Issue really made me like Coddignton as a person; this book made me like her less. If you read this book, I'd love to hear your view on it.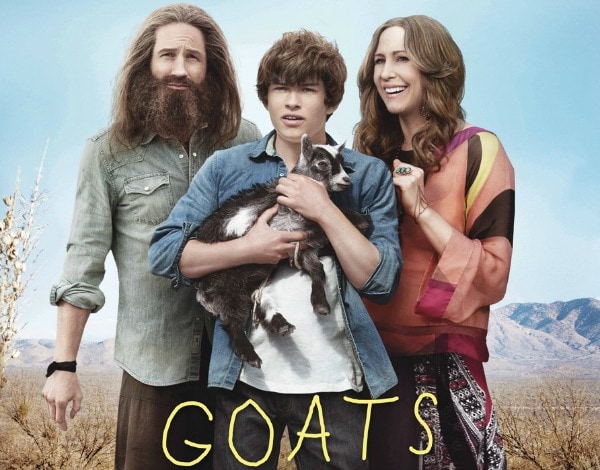 Goats
There are some movies that are just so charming they stick in your brain for a long time. You remember parts almost as though you lived them. This happens often for me with books, but rarely for movies; I can think Little Miss Sunshine, Amelie, The Science of Sleep, Waitress, a few others. Well now I can add Goats.
Maybe it's because I live in a hippie town with some folks who remind me of characters in this movie, maybe because I like goats, but I found this movie utterly charming. It's a movie I would re-watch on a rainy Sunday, curled up in an afghan. This isn't a movie with suspense or passionate love or an exciting twist but I loved it, and think I loved it because it meandered the way in which it did.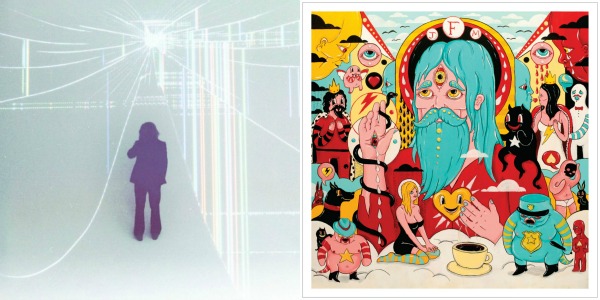 Regions of Light and Sound of God by Jim James
Fear Fun by Father John Misty
My husband has a habit of wearing an album out. He'll put six CDs in his car's stereo and not switch them out for six months, and will play one album on the iPod or Spotify until he knows all the lyrics. While this can be good (really getting to know a new band or learning the lyrics of cool songs), it can get you to the point where you never want to hear the band again (sorry Tool fans, but thanks to Karl I have had enough Maynard for the rest of my existence). So when I hear an album 40 times and still look forward to hearing it again, it's gotta be pretty unique and pretty good.
I don't think any of you are surprised that I love Jim James' solo work (he's the lead singer of My Morning Jacket). The thing is, the first time I heard it I felt very meh. The second time, I liked it. Now that I am on the 40th listen, I am a mega fan. This is why I like My Morning Jacket so much – there's depth and weird little things you notice each time you listen that makes you like it more, makes you think more, makes you react differently each time. The same holds true for this album. I'd love to write more, but I can't hold a candle to those who write music reviews professionally, and those I have read I agree with wholeheartedly.
And now we turn to J. Tillman, the crazy and obnoxious and weirdly sexy ex-member of Fleet Foxes and now performing at Father John Misty. A friend whose music tastes I respect mentioned he was playing Fear Fun nonstop so I decided to check it out. This was another album that did better with Karl playing it on non-stop repeat. I went from feeling ambivalent to becoming a mega fan and am psyched to see him in May at The 9:30 Club. I would never compare Father John Misty to MMJ, but this album is another where each time you listen you catch something else; with Tillman it is his lyrics. And then if you head to YouTube and watch some of the videos of his live performances and interviews you too many find him weird, obnoxious, but strangely sexy.  Again, if you want more detail about the album, check out professionally written reviews, I have found most to be favorable.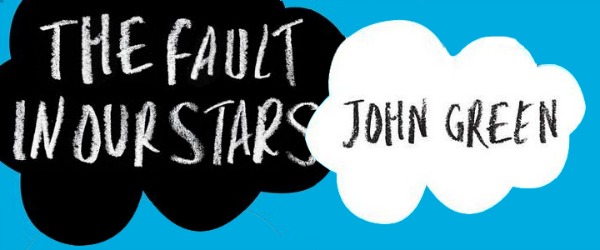 The Fault in Our Stars by John Green
I am totally the type to pick up a book or download an album purely because someone I follow on Twitter or Instagram mentioned that they liked it or are reading/currently listening to it. And I did that with this book. I knew nothing about it, didn't know the plot, never read anything before by the author, didn't know it was considered a YA novel, just so happened I had finished my current book on Kindle and just got paid and downloaded it after seeing it on social media. And I couldn't read it fast enough, I was so engrossed and in love and interested to see how it ended and I cried and I even cried just thinking about the book a week after finishing. After months of reading just for work or blog with a random chick lit or 50 Shades of Crap tossed in, it was a lovely change and made me make the switch back to the occasional emotional and well-written novel for a break from the 9-5.

The Sweet Valley Confidential "The Sweet Life" Series
If you're around my age, you likely gobbled up every book from the Sweet Valley High Series while in high school. You knew they were sort of lame and cliché and unrealistic and a teenager's version of a Lifetime Movie but you didn't care, they were fun. The Sweet Valley Confidential series came out, got bad reviews and I wasn't very interested. And then I saw a SVH mention on the forums of GOMI, went to check them out in the Kindle store, saw the first of the series was only $1.99 and decided to read. And I read the entire The Sweet Life series. And I want that part of my life back.
I HAD to keep reading to see what happened. And what happened wasn't very interesting or very well written. I understand if you too feel the need to read them, I fully get it. But don't say I didn't warn you…
Follow Me | Twitter | Facebook | Instagram