This article may contain affiliate links; if you click on a shopping link and make a purchase I may receive a commission. As an Amazon Associate, I earn from qualifying purchases.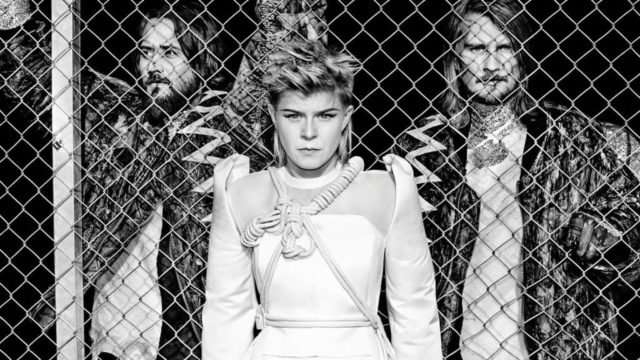 Living in the DC area, we're lucky to have several awesome music venues, and come summer there's a type of venue for any type of music fan. One of my favorite places in the summer is Wolf Trap; it's not close by, but they have a shuttle from the Vienna Metro station and it's worth the trip. The acoustics are fabulous and they let you bring in picnic baskets and coolers of your own food and alcohol (no bottles, but these days you can find fab beer in cans and wine in boxes). We usually try to grab a weekend day festival there each summer, and it's a great place to see classic artists, plays, and orchestras. However when I heard Robyn with Röyksopp were coming I HAD to go!
I've liked Robyn since the late '90s (yep, same gal), but after seeing her at Bonnaroo in 2012, Karl and have become mega Robyn fans. Our friend Nicole is a fellow Robyn lover, so the three of us decided to go. Nicole suggested we get pavilion seats and we decided to splurge. Gosh am I glad she suggested that!
Thursday, August 21 was the Robyn/Röyksopp show and if you're from this area, you know it wasn't the best weather. It rained in the morning, cleared up some, but the rain returned by rush hour. By time I arrived at Wolf Trap it was rainy, humid, steamy, and disgusting. We hid under a tree to enjoy a drink and then quickly retreated to our pavilion seats to stay dry.
The opening artist was ZHALA and well, I felt bad for the gal.  While she likely would be awesome in a smaller, intimate venue like the 9:30 club, performing on the big stage of Wolf Trap before sundown was a bit depressing and felt as though we were spying on someone dancing in her bedroom in front of her mirror.  She manned her own smoke machine and got down while the crowd was busy texting their friends, finding their seats, and chatting with one another.  We decided to take the time for a restroom break (the perk of a Robyn show is the crowd is primarily male so no line for the facilities) and get a drink (can't bring anything but water into the pavilion so I ended up splurging on a $9.50 cup of Pinot Grigio).
When Röyksopp started we went back to our seats.  It was dark and they started strong.  While most of their songs are instrumental, they kept the crows riveted with a light show that rivaled Pink Floyd.  They got the crowd in the right frame of mind for the headliner, and when Robyn came on the stage the crowd erupted with cheers.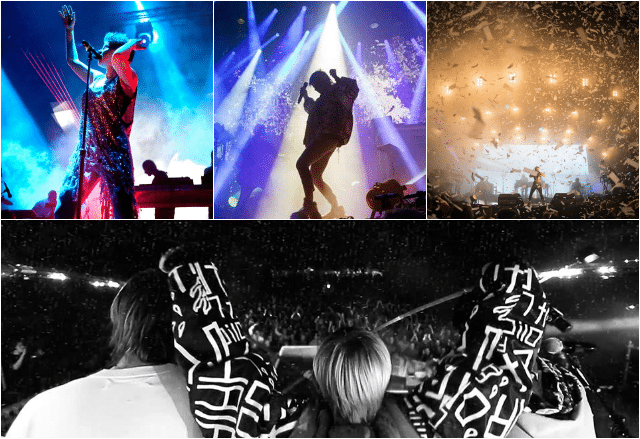 Robyn is just as animated and awesome in person as she is in her videos and TV appearances.  Her energy level is astounding, she dances all night long while maintaining a strong singing voice, which is even more impressive when you realize she's 35, not in her early '20s like most pop stars.  I love how she doesn't give a fug and dresses how she wants and dances how she wants without trying to look sexy or cool and totally gets into the moment.  Robyn kept the crowd going all night and it was fun to see folks from all walks of life dancing with her, the energy was so positive and friendly.  I didn't get any good photos because it was dark, and because I was too busy dancing!  We decided to leave just before the end so we could get out of the parking lot at a decent hour since the next day was work for all of us!
For more photos from the show, check out this post from my friends at This is Our Jam!