This article may contain affiliate links; if you click on a shopping link and make a purchase I may receive a commission. As an Amazon Associate, I earn from qualifying purchases.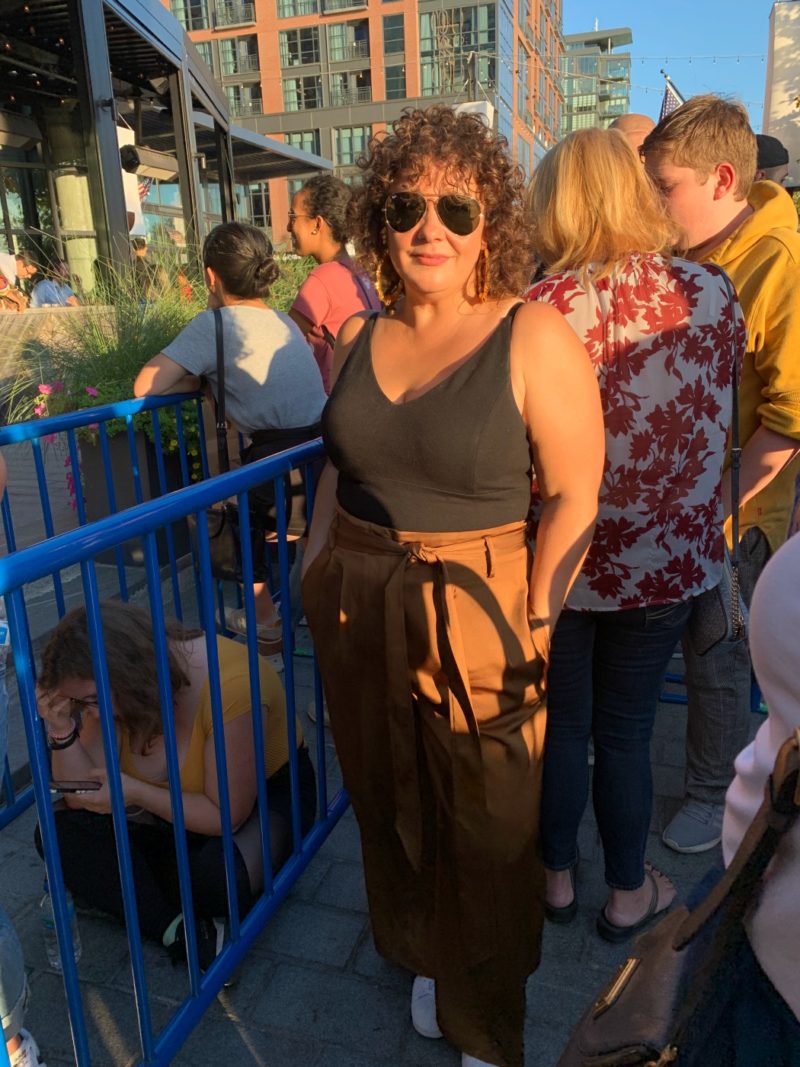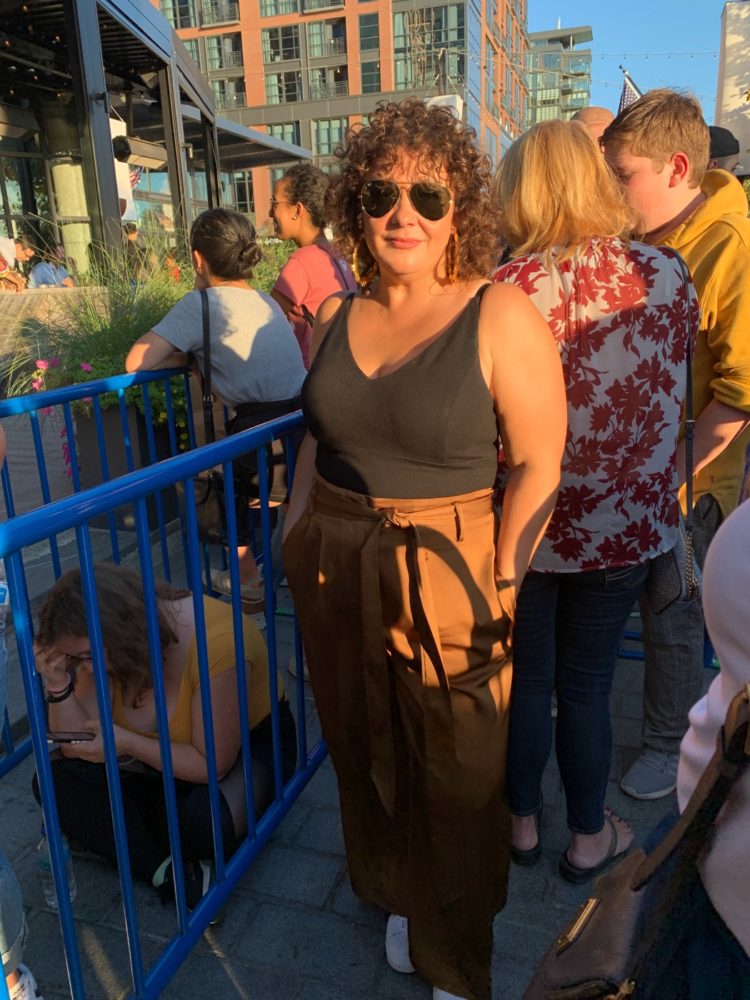 My Wardrobe Oxygen audience has good taste in music because one of the questions I have been asked the most this year is what to wear to a Lizzo concert! I had the pleasure of seeing Lizzo last week when she came to The Anthem in DC; this is what I wore but I will also report on what other fashion I saw at the Lizzo concert!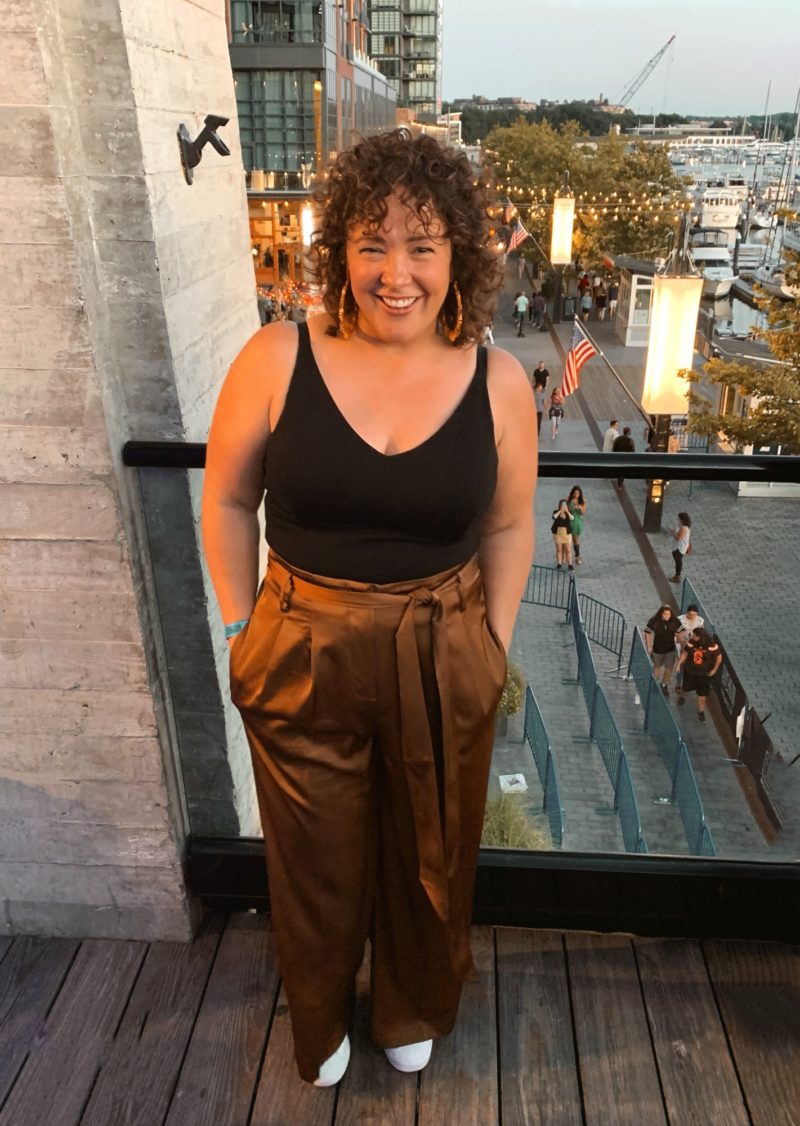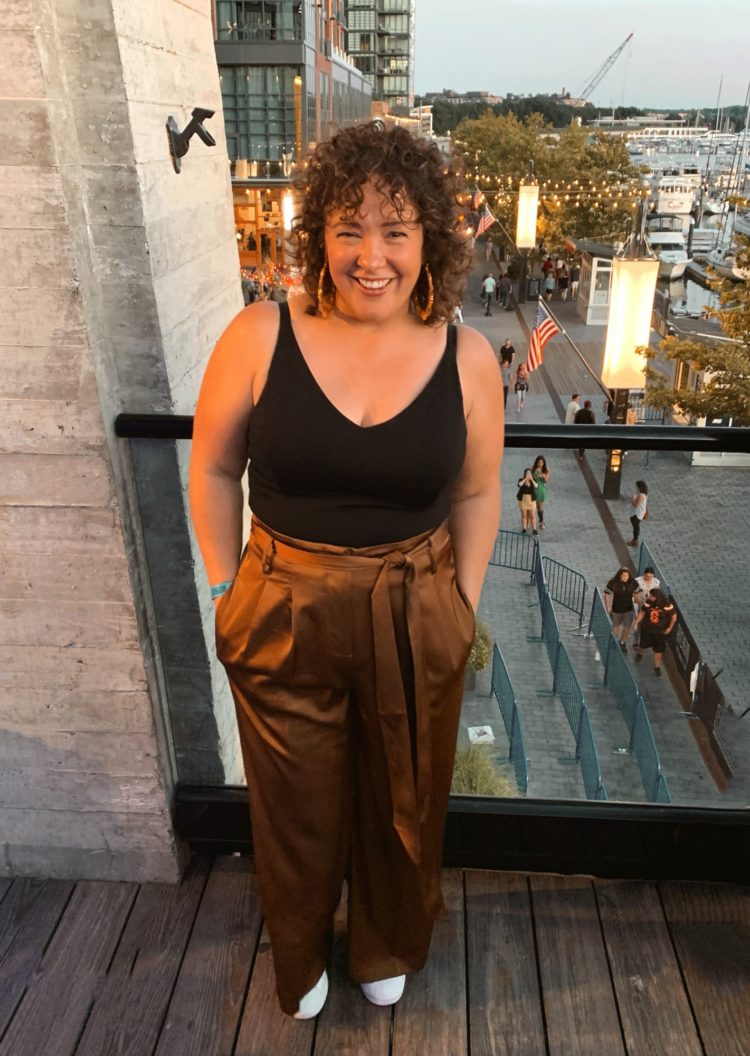 tank | pants | shoes | earrings | phone case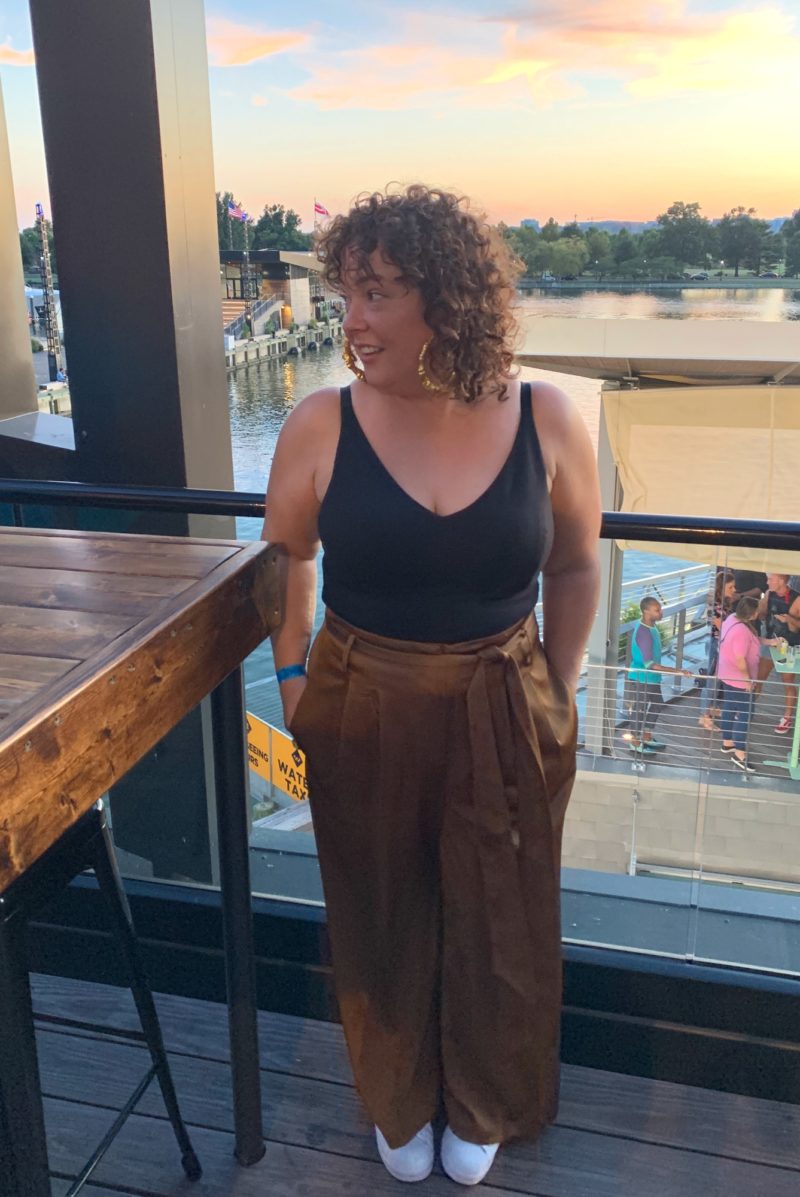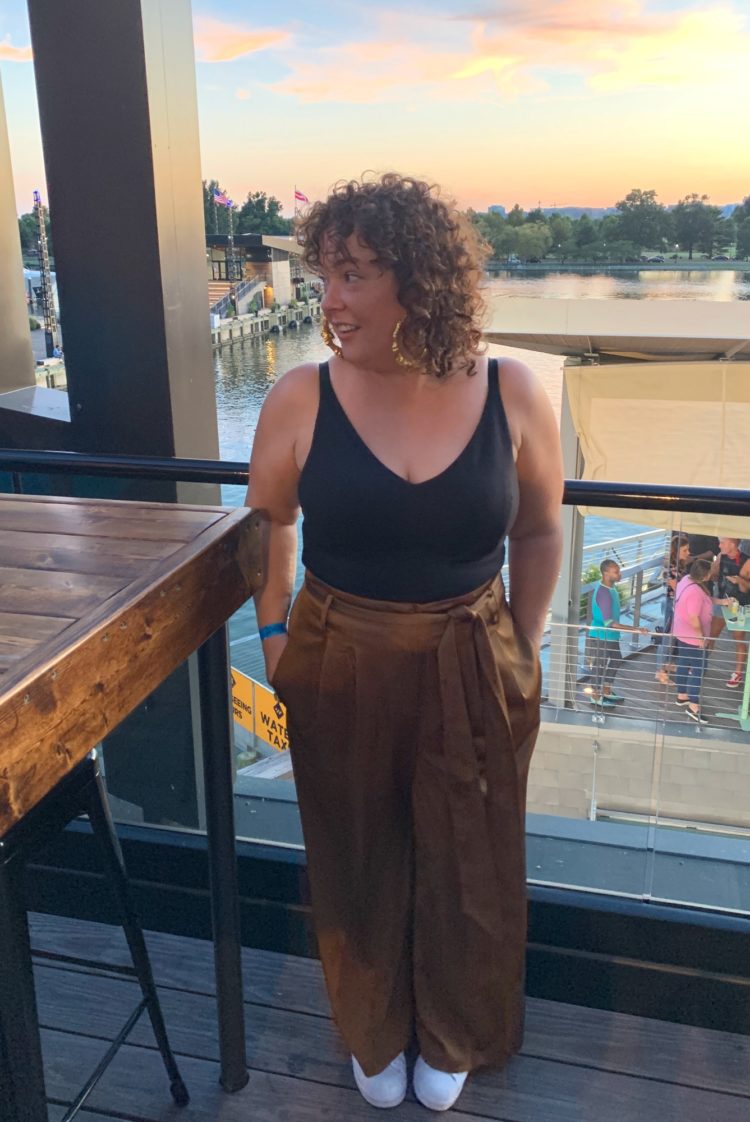 Camisole: cabi (old; similar) | Pants: Tresa Wide Leg c/o Universal Standard (XS Petite) | Shoes: Adidas | Earrings: Bought at a beauty supply store (essentially the same) | Crossbody phone case: Bandolier
At first, I was thinking that Lizzo meant skin and sequins and more like a costume. I started freaking out; I've cleaned out my wardrobe quite a bit and don't have a lot of that kind of fashion. Should I order something? NO. No Alison, and no anyone reading this. There is no need to buy a new outfit to wear to a concert. It's dark, everyone is focused on the stage, you have something perfectly good residing already in your closet.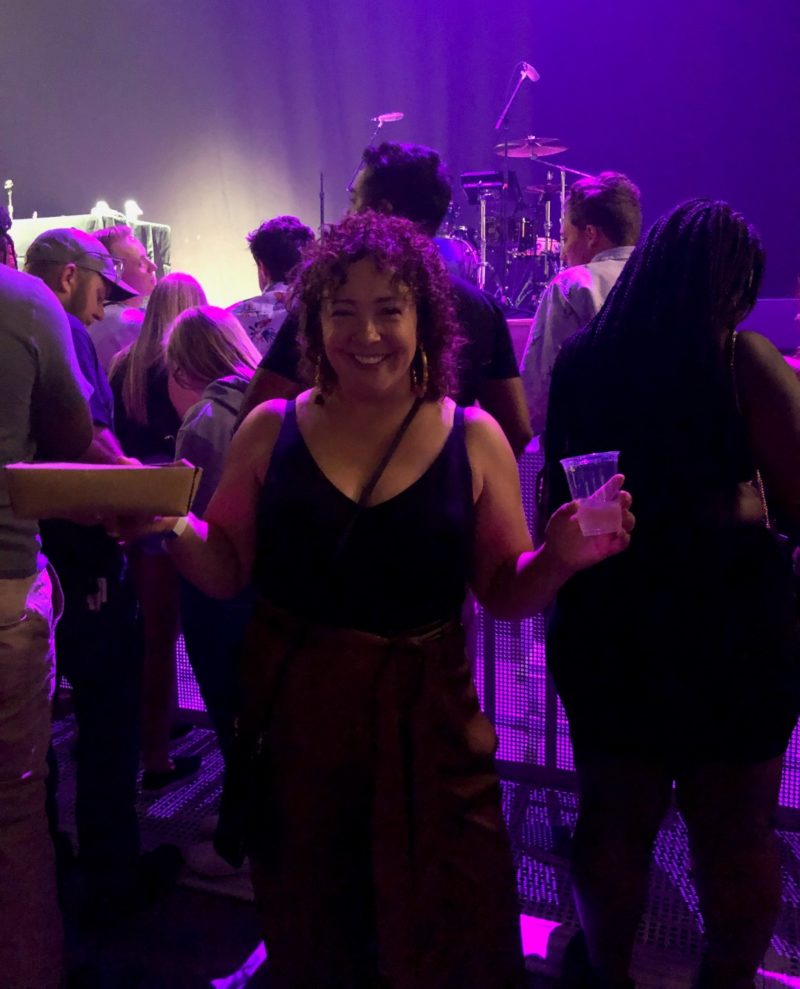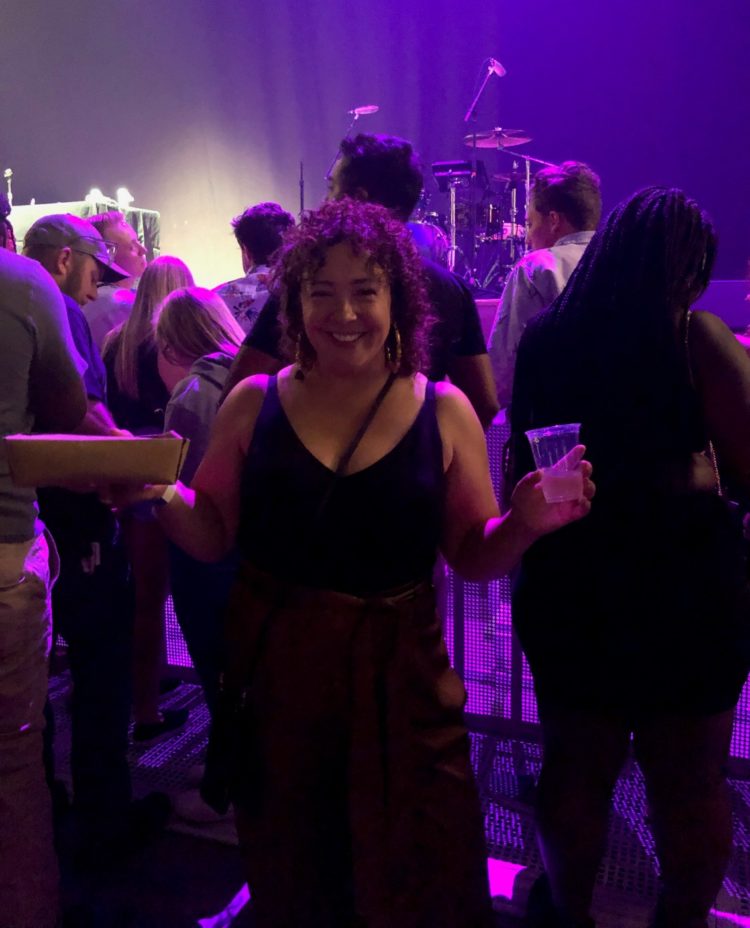 What you do want to focus on:
Comfortable shoes. If you're someone who can stand on a concrete floor for four hours straight in heels, more power to you. For the rest of us, wear shoes with cushioning and support. Sneakers are on-trend now, worn with everything. I love these insoles which add a bit more arch support and cushioning into sneakers.
Clothes that let you move and not overheat. You're going to want to dance, it will be crowded and warm, it makes sense to wear clothes that will move with you and survive sweat.
The ability to carry what you need. Check the venue's website, many have regulations on what kind of bag you can bring and its size. You want a bag that you can keep on your person at all times, even if you have reserved seats. A crossbody bag or even a belt bag are good choices to carry your phone and essentials while giving you the ability to dance and hold a drink. I am a fan of my Bandolier phone case. The case itself has a pocket to hold your ID, card, and some cash. There are two D-rings that attach to an adjustable strap. You can buy additional pouches if you need more space; I have this one which the night of the show held my lipgloss and sunglasses.
After that, literally everything goes. I saw people in t-shirts and shorts and people in sparkly sheer bodystockings with thigh-high boots. At least in DC, the majority of the crowd was dressed more subduedly with maybe a cute top with shine or sparkle, some fun earrings. Sparkly makeup and body glitter was popular no matter the attire, but there were plenty who were fresh-faced looking just as gorgeous. Seriously, wear what makes you feel good and you will look good.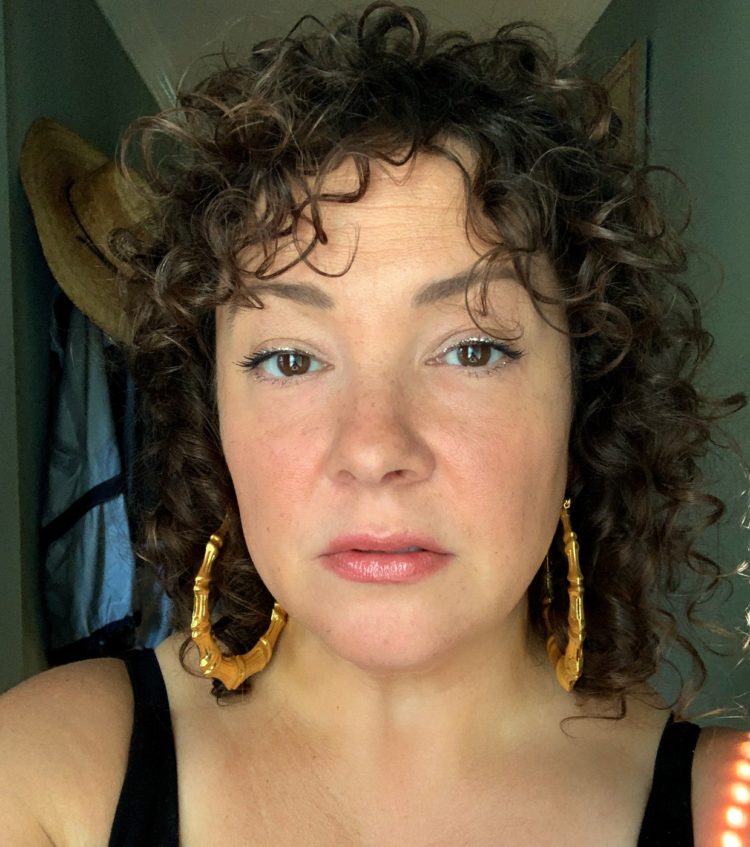 So I went with a cami that is thicker (previously seen in this post from last summer) that wouldn't show boob sweat and cover a traditional bra. The pants are shiny and wide-legged so they're fun but also practical because I can wear comfy undies, have deep pockets to hold a bottle of water or my phone, and they look good with sneakers. I wore my biggest gold hoops to add shine. As for makeup, I kept it pretty simple and did my normal everyday face except I added some gold glitter liquid liner from Urban Decay for a fun touch. I have three of these glitter liners, they're so fun (14 colors to choose from) and stay in place even if you sweat or cry yet wash off at the end of the night.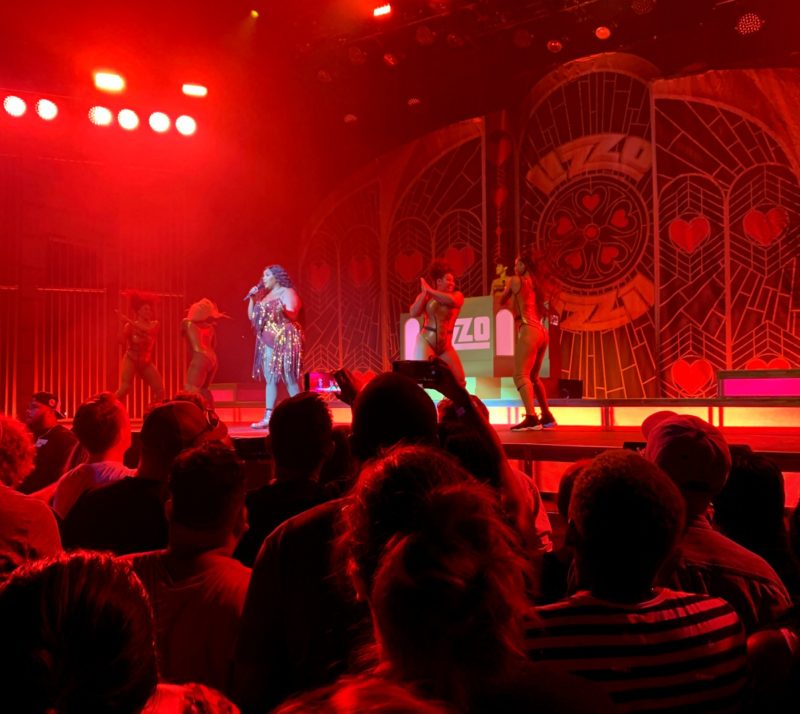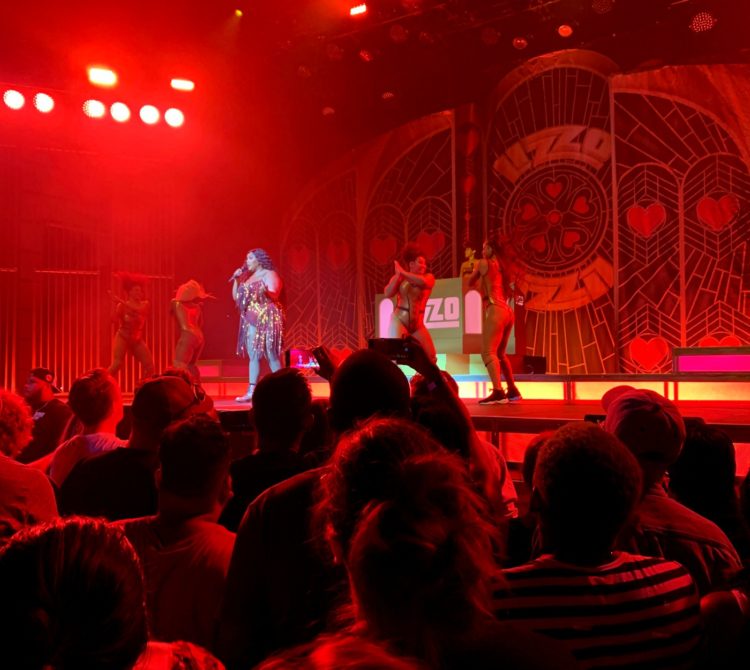 The best thing about the crowd at Lizzo was they were really good people. Strangers complimenting strangers, apologizing if they stepped on a toe, holding doors, parting the crowd for those who had to get out of the throng, being instant friends, and being themselves. The crowd really reflected Lizzo's positive attitude and lyrics, so wear what you own and own your fabulousness. Have a blast!
Shop the Look: