This article may contain affiliate links; if you click on a shopping link and make a purchase I may receive a commission. As an Amazon Associate, I earn from qualifying purchases.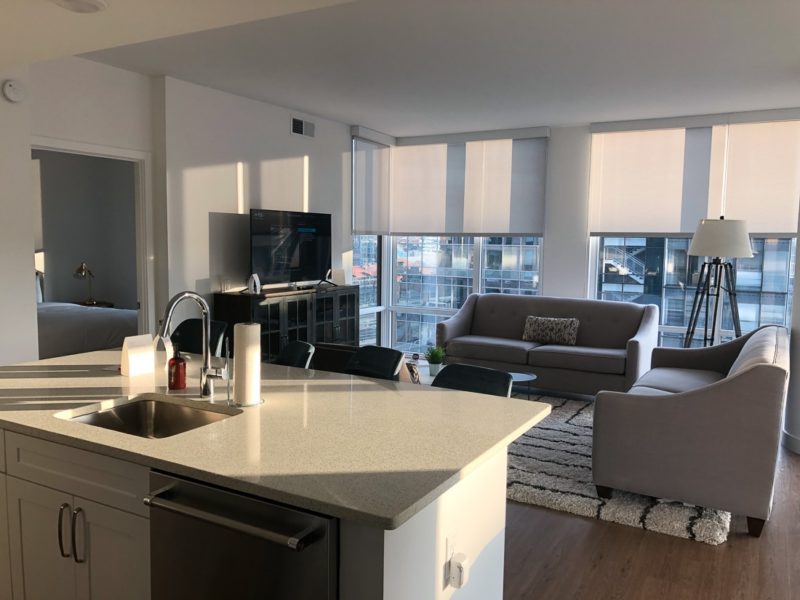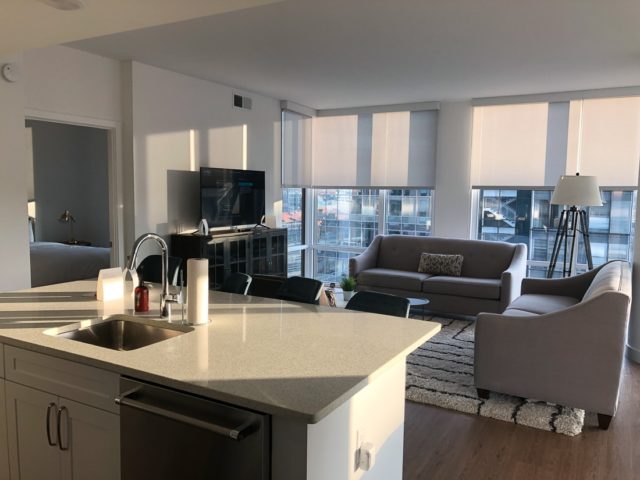 Do you ever experience something and wish you had thought of it? That's how I felt when my family and I spent New Year's Eve weekend at the WhyHotel DC. A hybrid between a hotel and an Airbnb, WhyHotel sets up in new apartment buildings in cool locations that aren't yet full of renters. They furnish the apartments and rent them with an option of daily housekeeping like a hotel, or to have you clean it yourself a la Airbnb. The apartments come in a variety of sizes, have washers and dryers, linens, full kitchens with cookware, toiletries, wifi, cable TV with perks like Netflix, and you have access to the hotel's amenities like fitness centers, rooftop patios, and pools. All this and units rented through WhyHotel are cheaper than hotel rooms in the same city. We recently had a family weekend stay at WhyHotel; our review.
DC WhyHotel Review
WhyHotel has locations in Virginia, Baltimore, and DC. We stayed at their DC location which is in NoMa, just two blocks from Union Station. Within walking distance, we had a major grocery store, a major big box retailer, and plenty of restaurants for dining in or take-out. It's also super close to Union Market. It was a quick 15-minute drive from our home; the building offers secure garage parking. As an FYI, our stay at the WhyHotel was free, but all thoughts in this post are honest and only my own.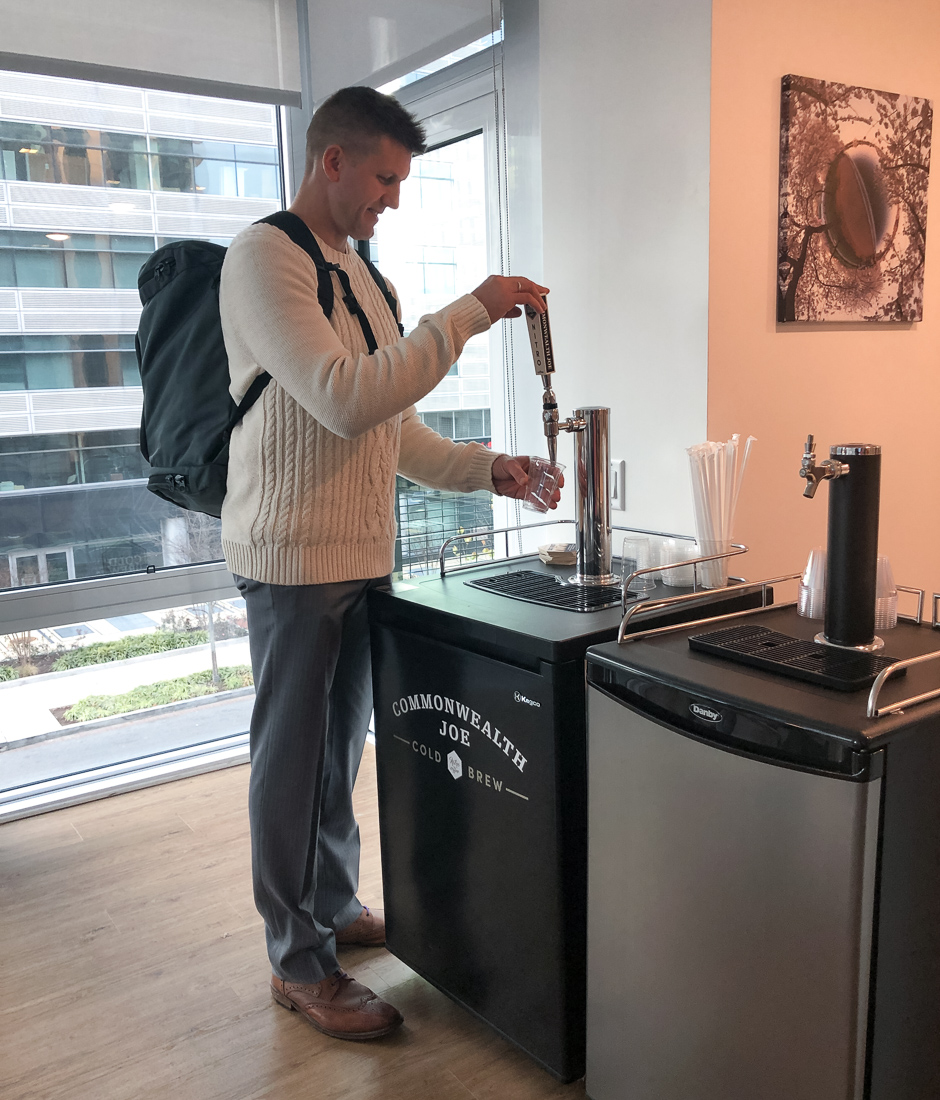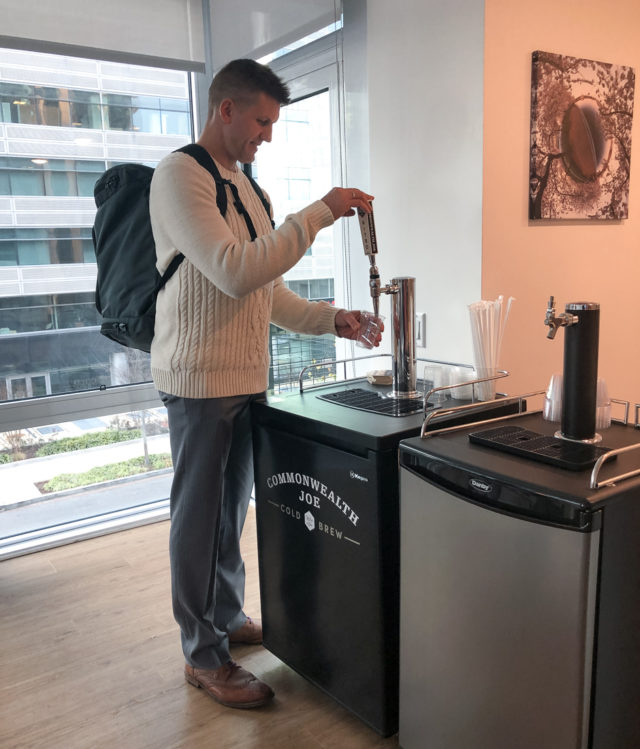 The WhyHotel check-in is on the 3rd floor of the apartment complex. It's a beautiful apartment furnished, with cold brew coffee on tap and snacks. Chanel assisted with checking us in, she was so friendly, not in a rush, and had amazing ideas on where we should eat and what we should see during our visit. We received a key for our unit, a fob to use in the elevator, and one for the parking garage.
Our WhyHotel Apartment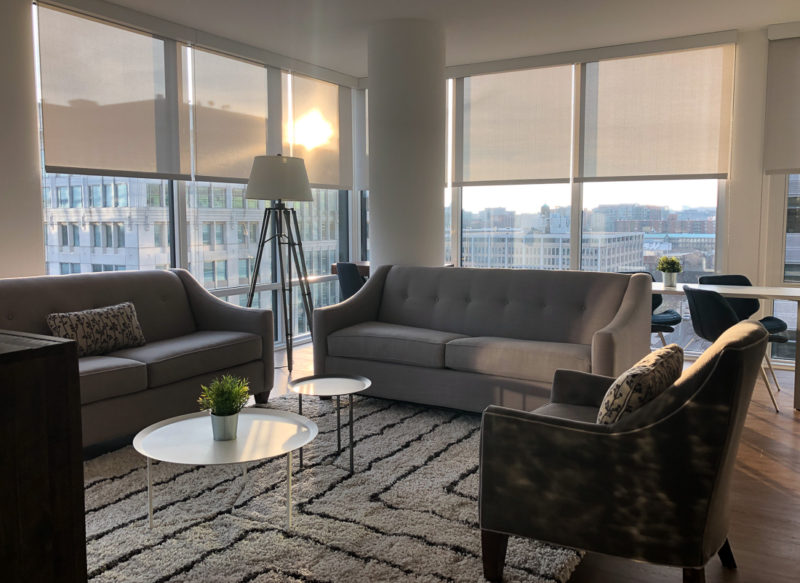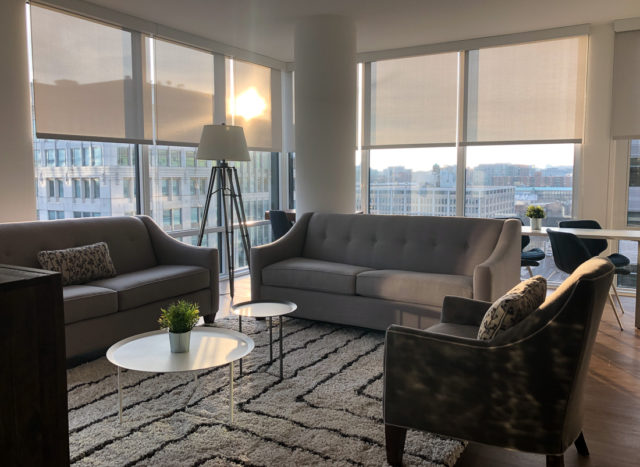 We were set up in a two bedroom, two bathroom corner unit with a balcony and a view of both the Capitol and the Washington Monument. The apartment was stunning with walls of windows and modern yet comfortable furniture. Both bedrooms had full-sized beds and their own bathrooms (one had two doors with an entrance to the hallway) so four adults could comfortably stay there. Fully furnished, there was a desk, dining table with four chairs, a bar with four stools, two roomy couches and an armchair making it easy to feel at home.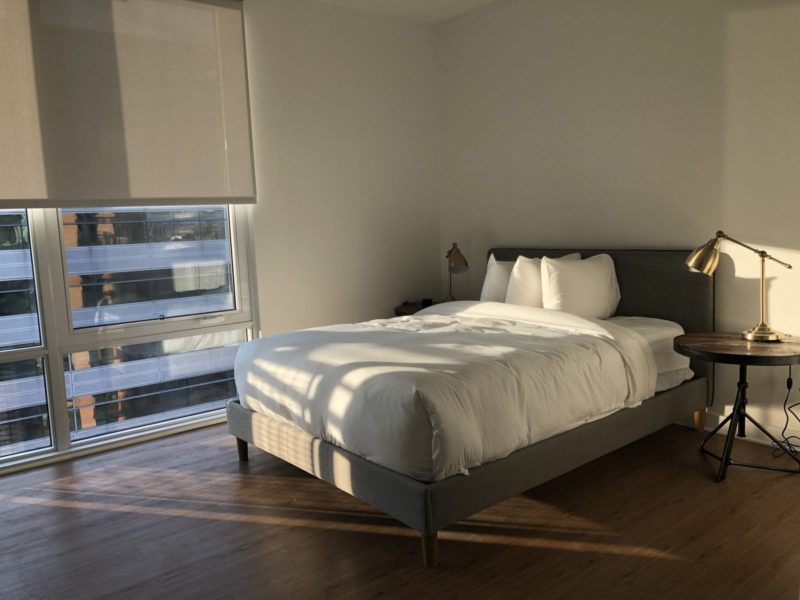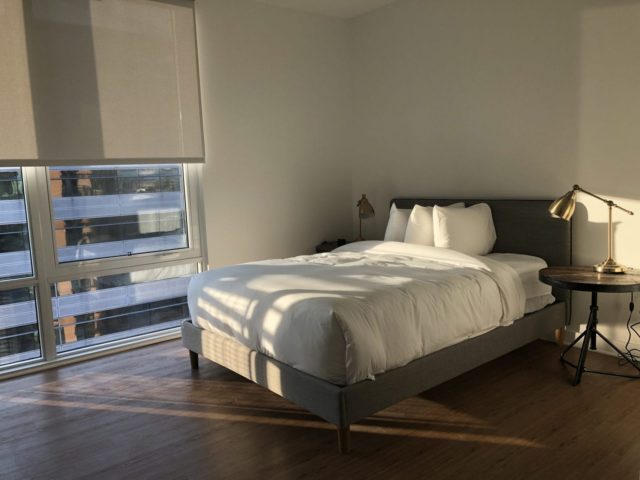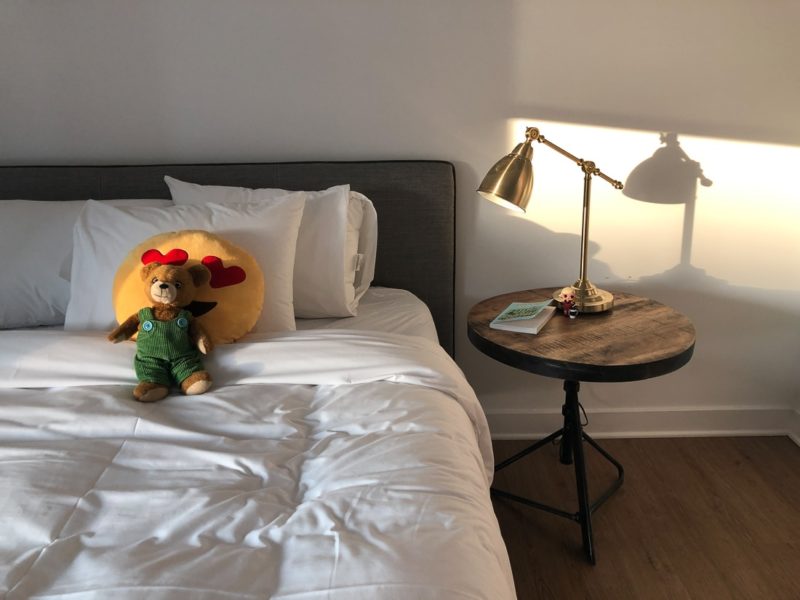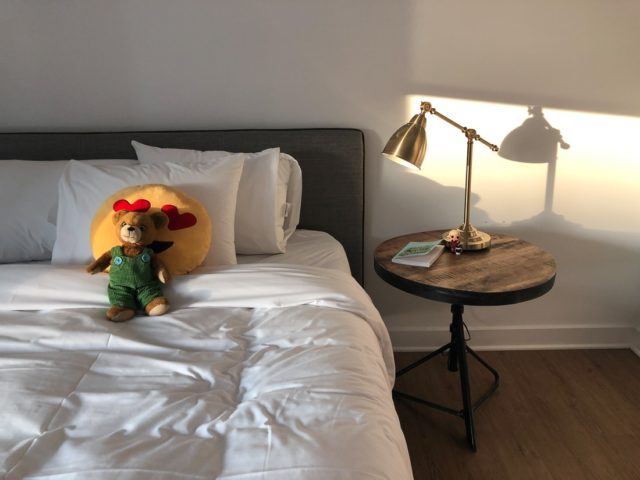 Emerson was thrilled to have her own room. Usually, when we travel as a family, Emerson is either sleeping on a pull-out couch or a foot away on the second bed in the hotel room. It was nice for us to all have space and privacy (and not have to fight over the bathroom).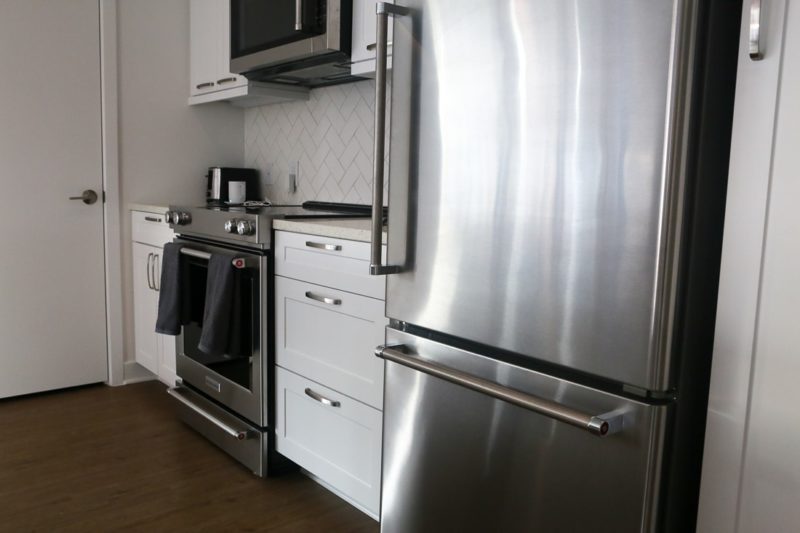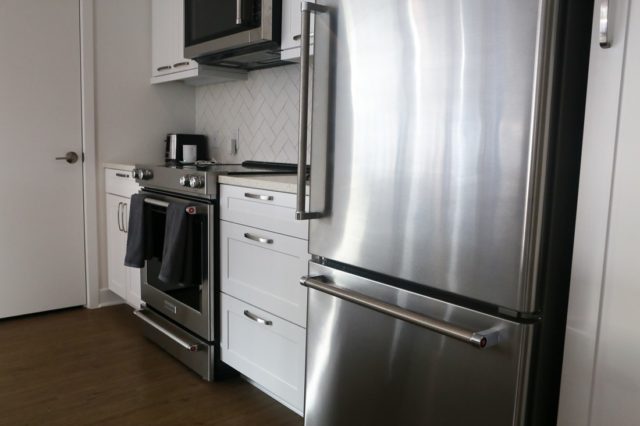 We loved the well-appointed kitchen. To save money and to ensure healthy meals, we brought groceries and filled up the stainless fridge. With a stove, oven, toaster, garbage disposal, dishwasher, and all the pots, pans, cutting boards, and even a full knife block, we could create proper meals just like at home.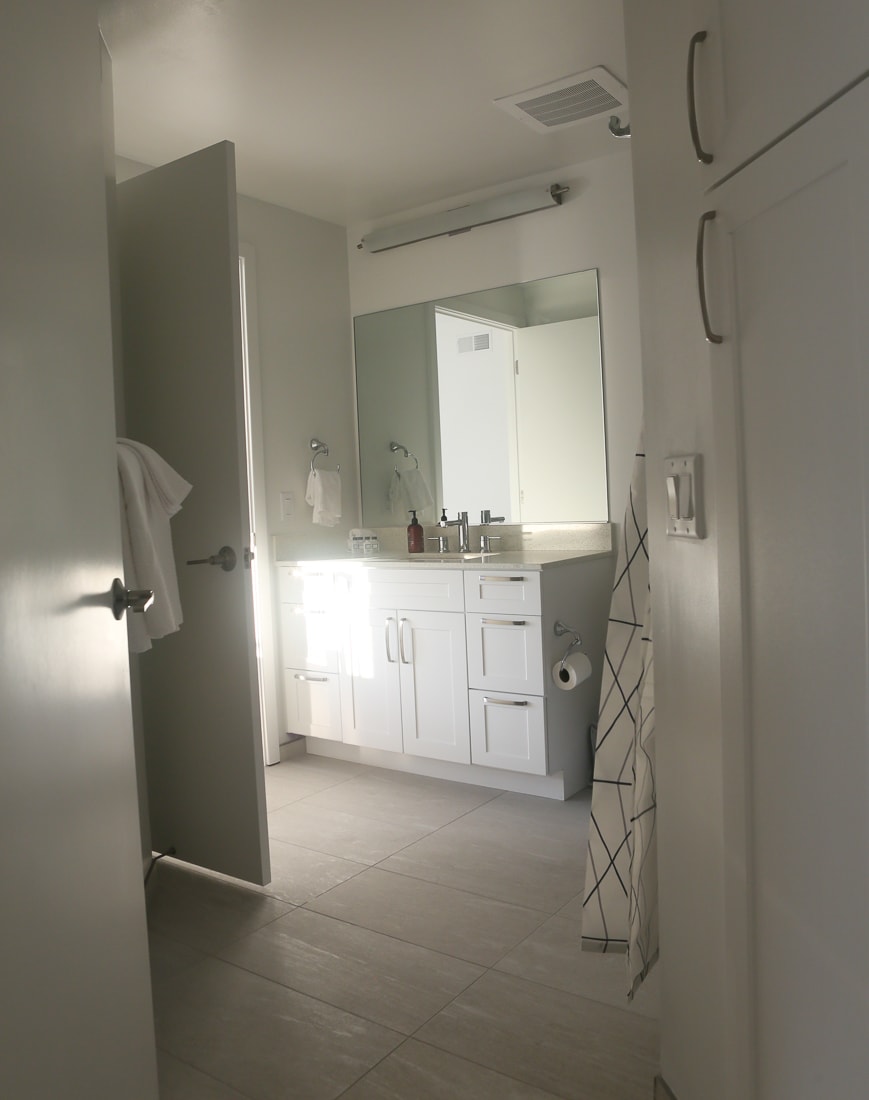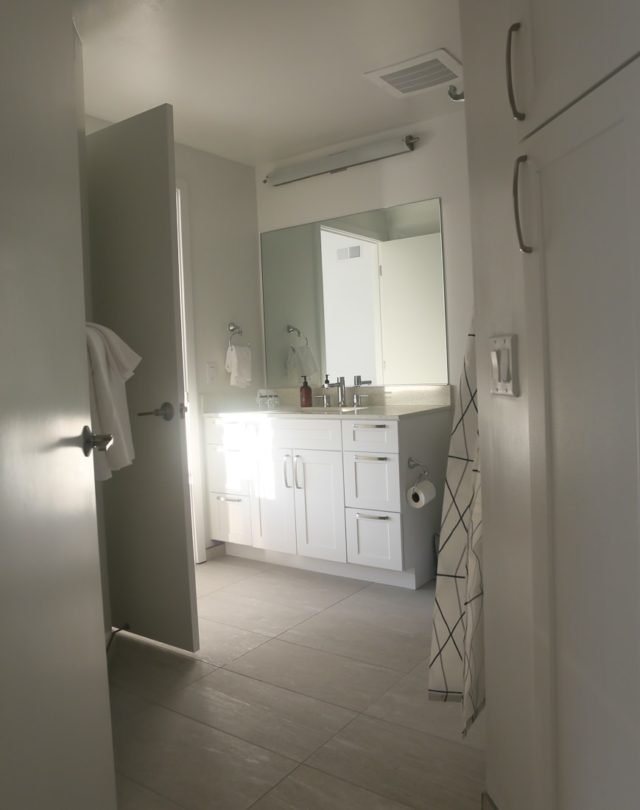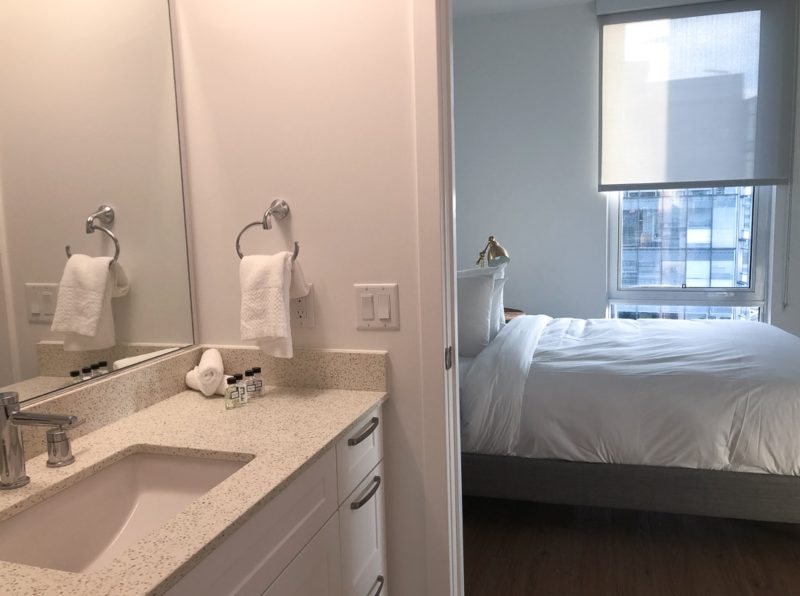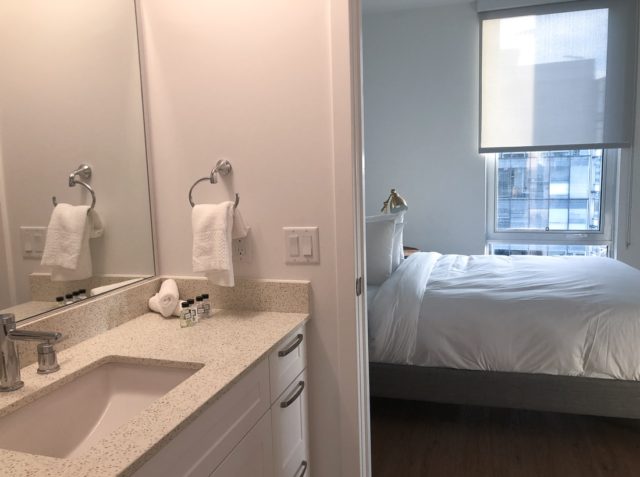 One room had a shower/bath combo, the other a shower. Both bathrooms had plenty of light and storage, fluffy white towels, and Beekman toiletries.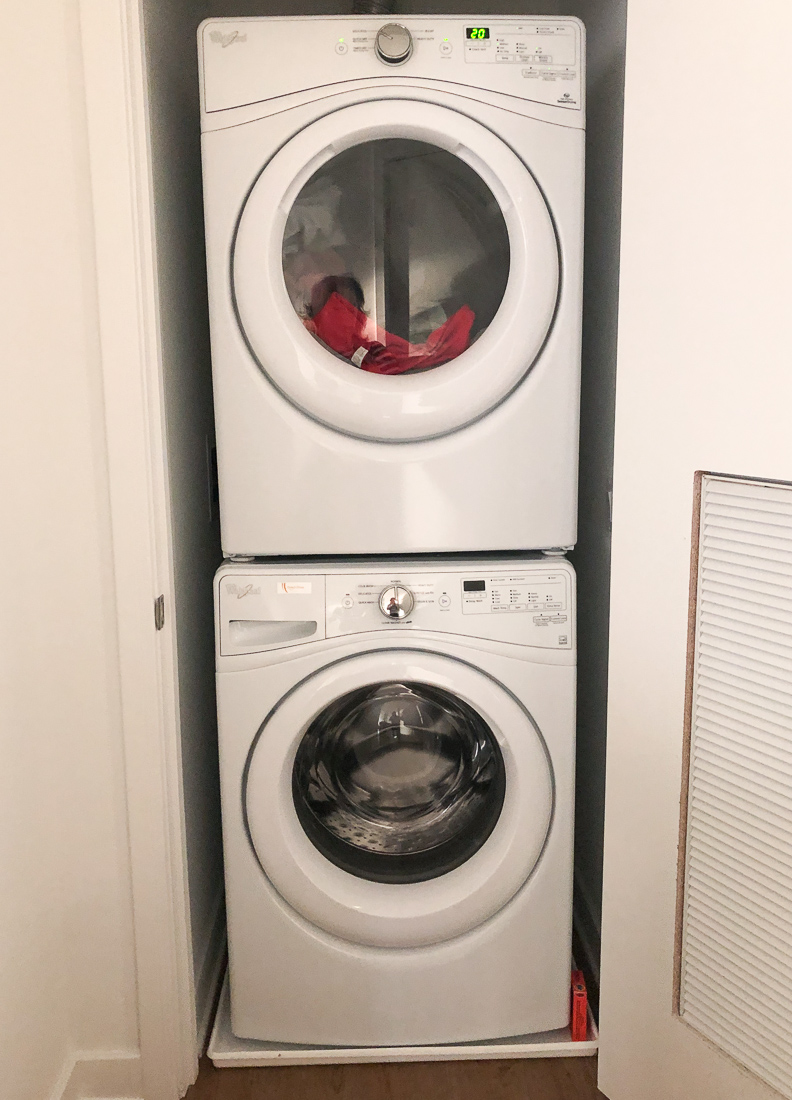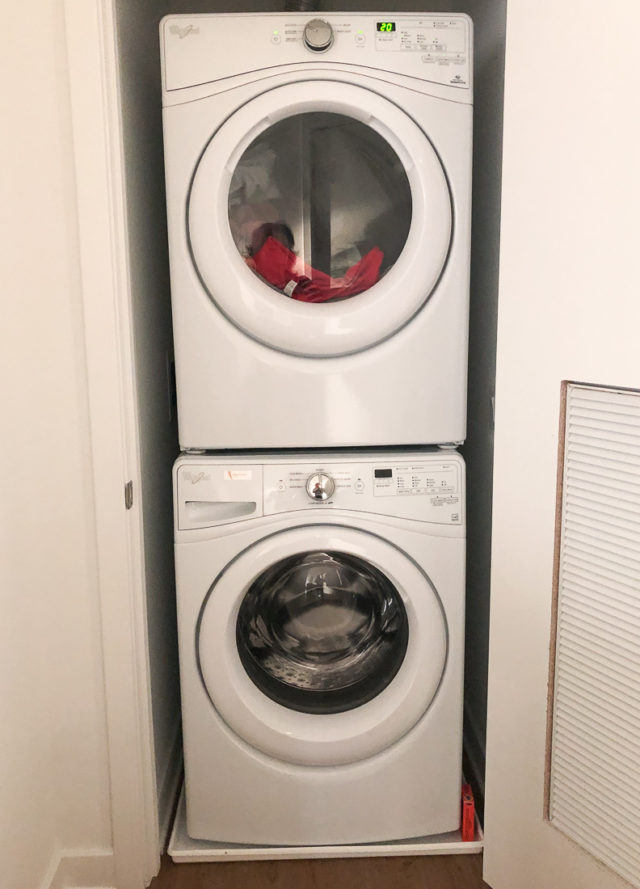 We even took advantage of the clothes dryer, as we had to pull some clothes out of ours a hair early to get there on time and were damp. I noticed the WhyHotel also provided detergent and fabric softener.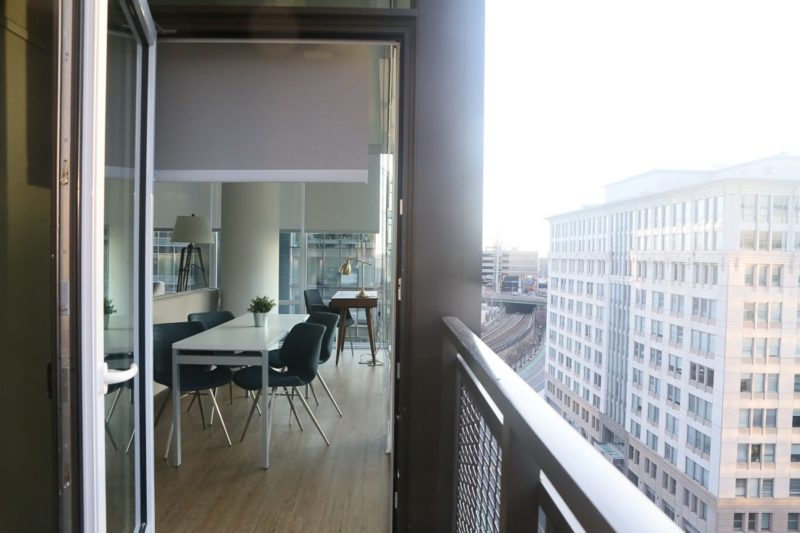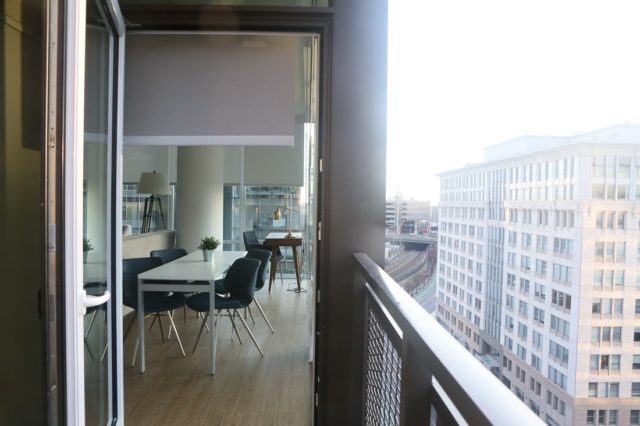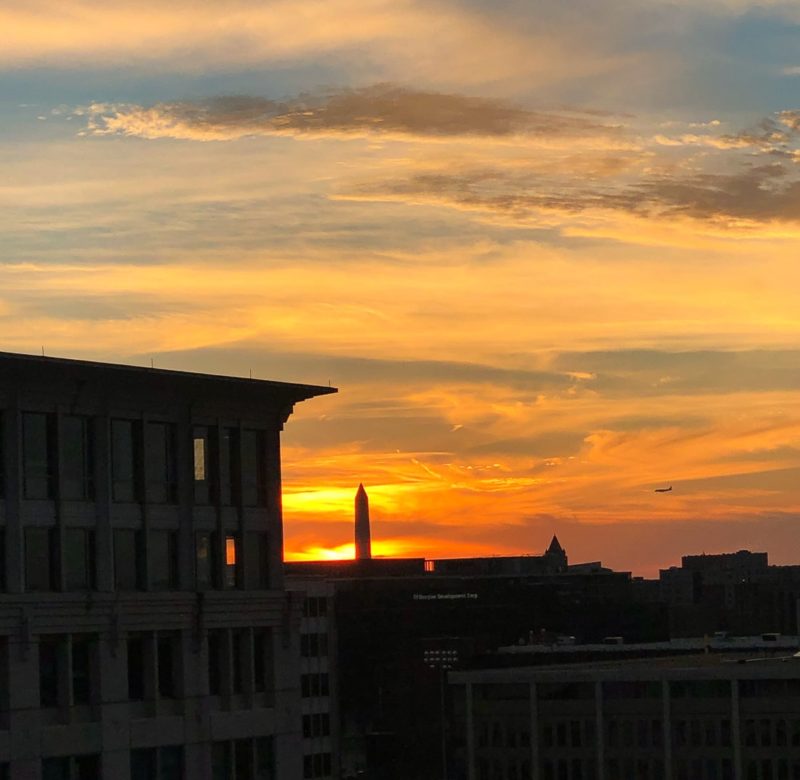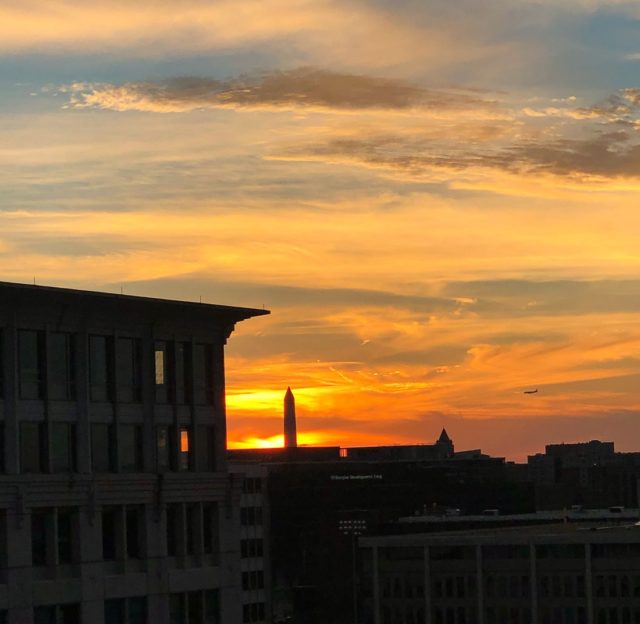 I enjoyed starting the day on the balcony with a cup of coffee and watching the sunrise behind the Washington Monument.
Where to Eat Near WhyHotel DC
After getting settled, we were ready for dinner. A quick look at Google Maps we saw there were several places to walk to and get food, and for about $7 we could take an Uber to some of the coolest parts of the city. We were craving sushi and loving the apartment, so we got some for takeout and enjoyed it at the dining table, watching the sunset. There's a Harris Teeter a block away and a Walmart about three blocks from WhyHotel.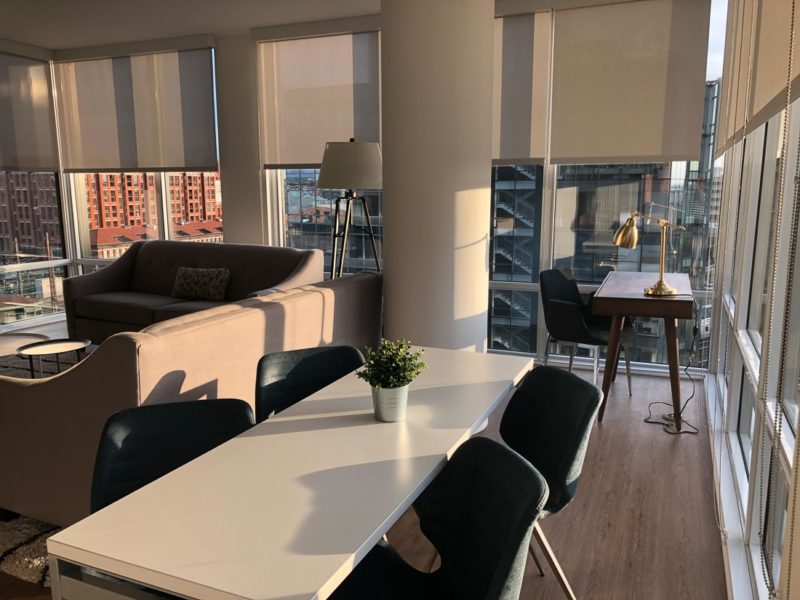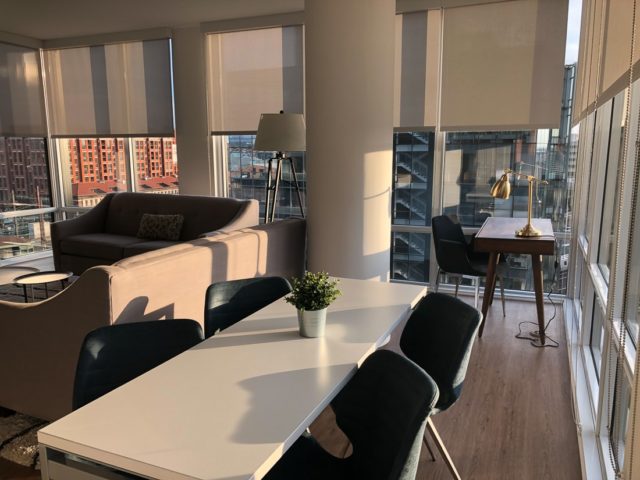 If we had better weather or more energy, there were plenty of great places to eat close to WhyHotel DC.
What to Do When Visiting the WhyHotel DC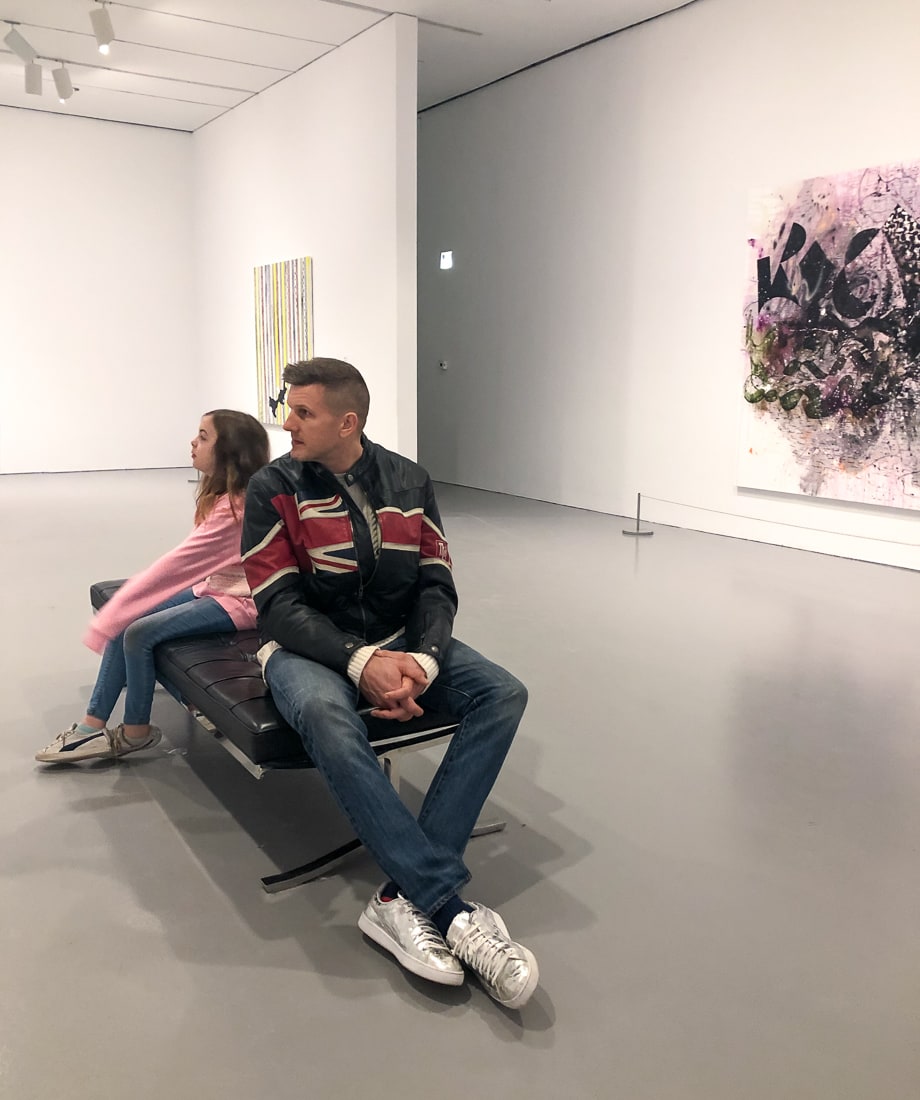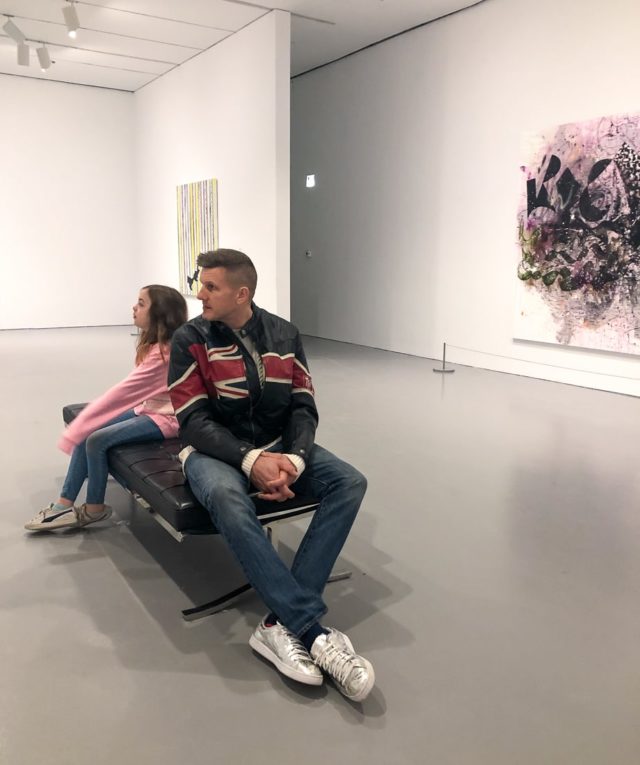 The next day we took advantage of being in the city and headed to The Mall where all the museums are as well as the Washington Monument. The weather was dreadful so we ducked into the Hirshhorn which had an interactive exhibit I knew my daughter would love. And she did, we spent a great afternoon seeing all that museum had to offer, then took a quick Uber trip (raining too hard) to the Capital Grille for a fancy lunch since we saved on all our other meals. If the weather was nicer, we likely would have walked around The Mall and stopped in the National Gallery of Art (my favorite). The Renwick Gallery is not on The Mall but is worth a visit for some of the most spectacular art installations (note that strollers aren't allowed on weekends or holidays). Another favorite is the National Museum of Women in the Arts which currently has an exhibit on Rodarte.
The National Zoo is also a great option if visiting with families and like the museums on The Mall, it's free. If you're there during the holidays do check out their ZooLights which is phenomenal. If you take the Metro (which I recommend over driving as parking is a beast), get off at Cleveland Park to have an easier walk.
Enjoying our WhyHotel Apartment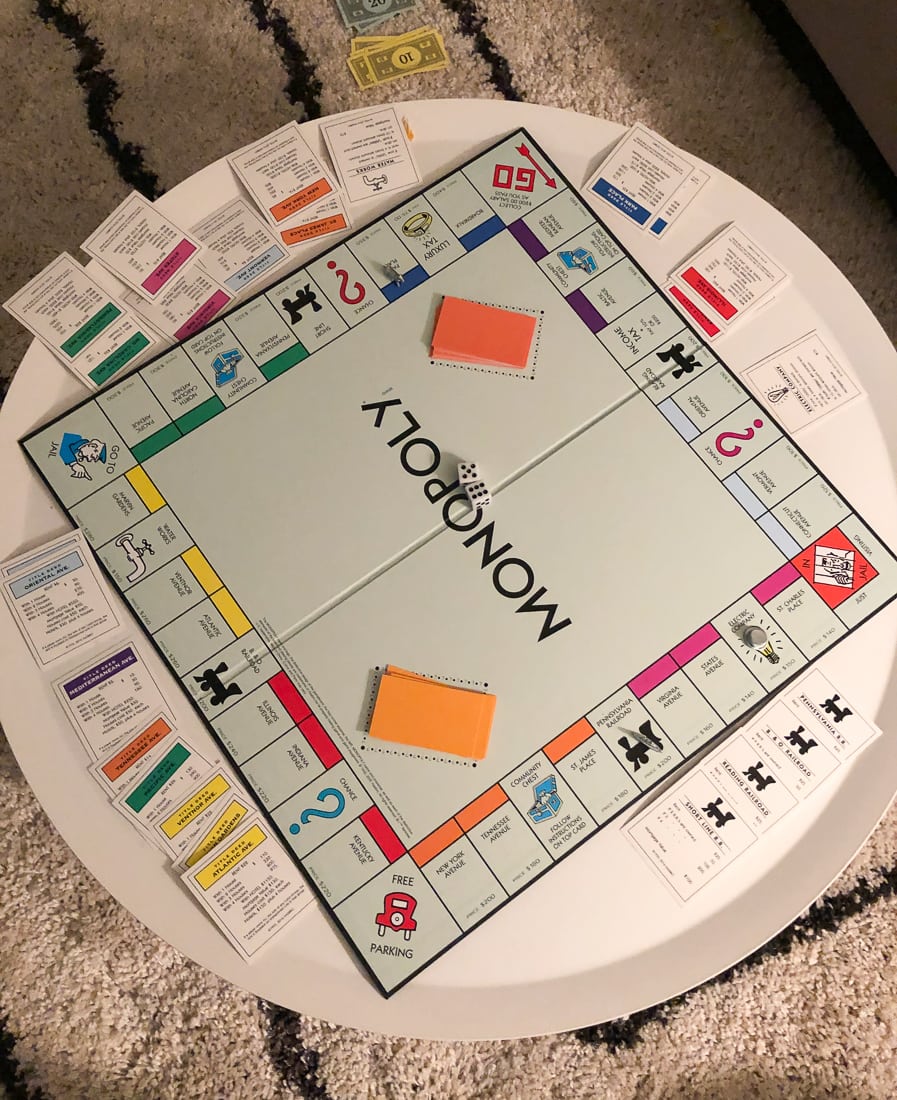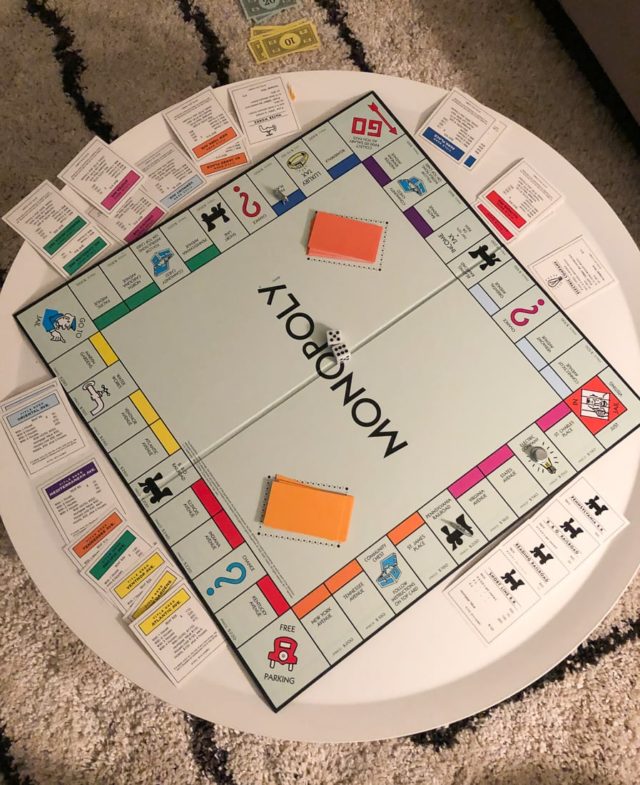 We knew we wanted a chill weekend so we packed to enjoy it. I brought my favorite blanket for couch snuggling as a family, as well as a few board games. We played a mean game of Monopoly as a family (I won!) and watched a movie on our Netflix account on the apartment's big screen TV.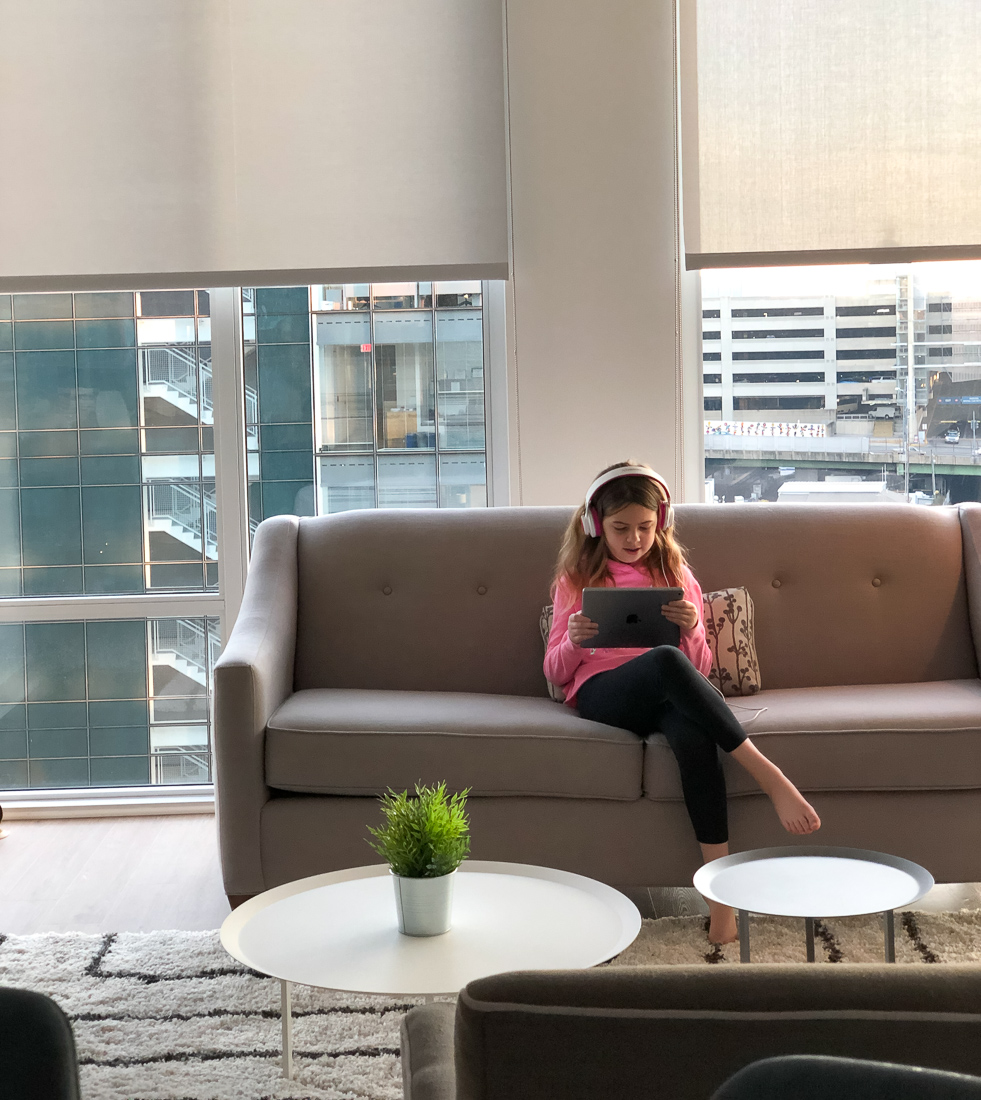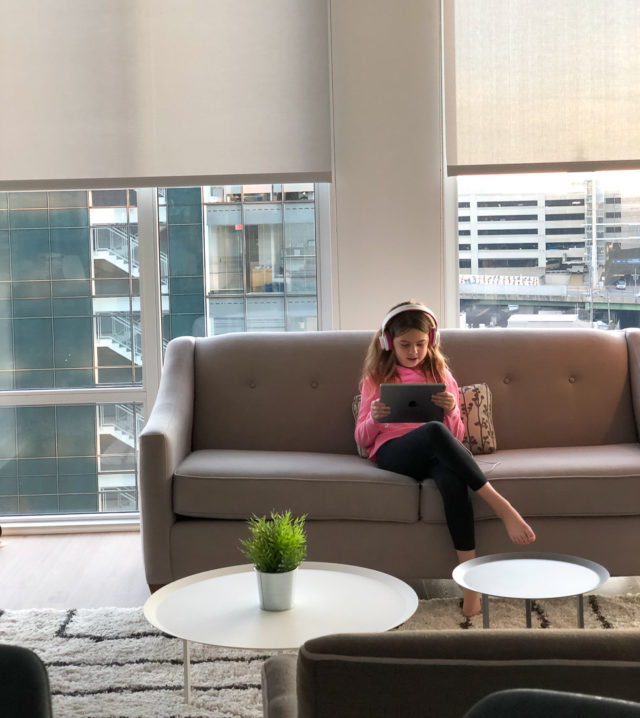 We didn't get to use any of the building's amenities but did check them out. The gym is awesome with Peleton bikes and more, there's a rooftop that we would have checked out if it wasn't raining cats and dogs, and a beautiful lobby with several rooms, cool furniture, and a courtyard.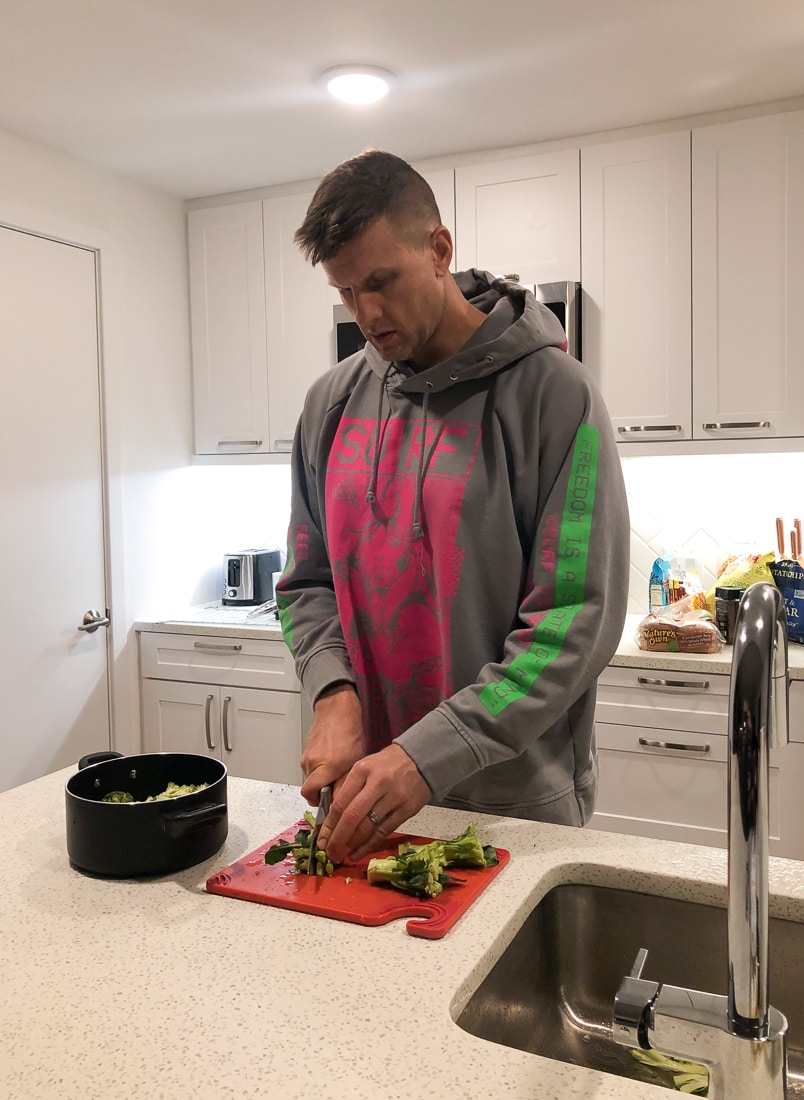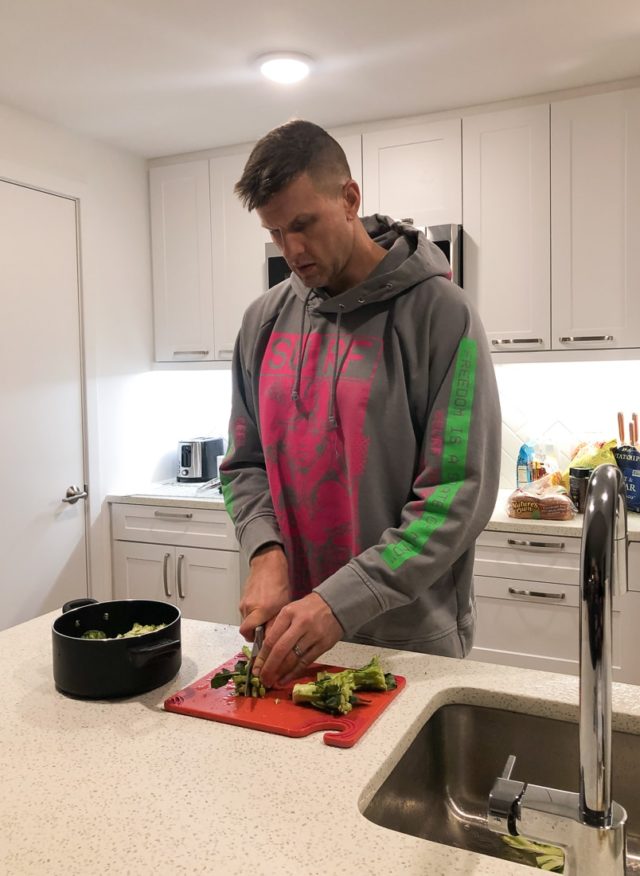 We loved the kitchen; I wish I had a similar one at home! The appliances were brand new and state of the art, with cool looking glasses and flatware, plenty of silverware, serveware, cooking supplies, and even food storage containers for leftovers. We cooked a beautiful steak dinner for New Year's Eve, made breakfast every morning, and had plenty of snacks in the plentiful kitchen cabinetry.
Checking Out at WhyHotel
Since we had the housekeeping option, we didn't have to worry too much about cleaning up before checking out, though we did run the dishwasher. If we chose to not have it, the washer and dryer were easy to use and the trash room was right down the hall.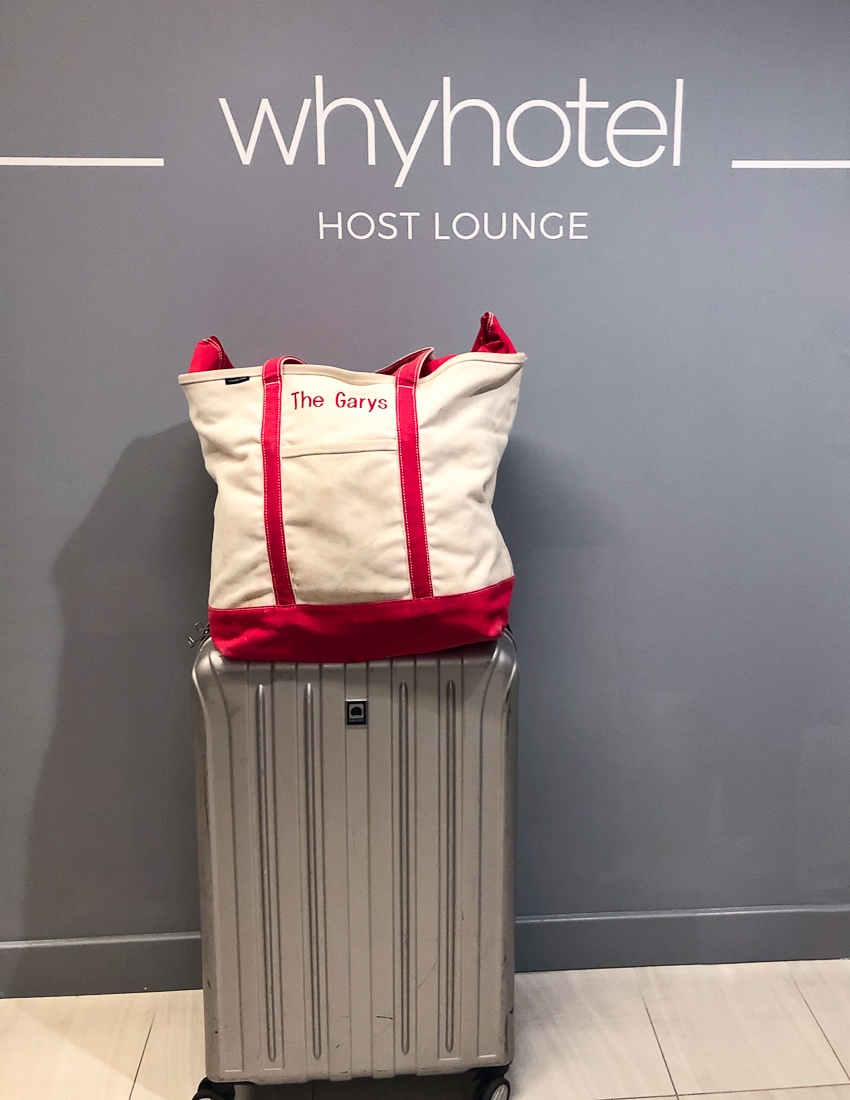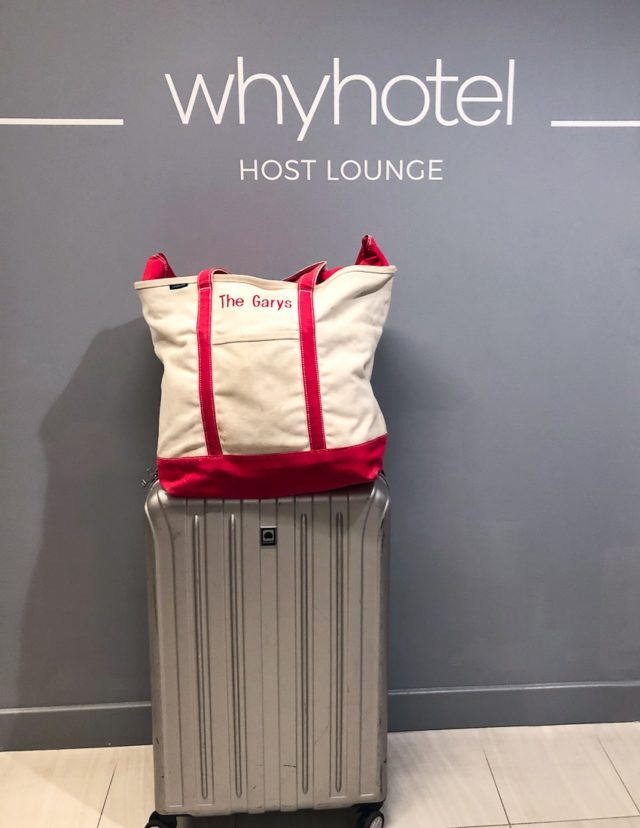 Checkout is as simple as a hotel – drop off your key and goodbye.
I was excited to get a free staycation for the holiday, but seriously am so impressed with the WhyHotel concept. The apartment we stayed in? Cheaper than any hotel room I've rented in the past year in a major city. I didn't say suite, I said hotel room. Yes, you can get a whole apartment with all of these features for less than a double queen hotel room down the street. It truly blends the best of a hotel and an Airbnb with space, freedom, style, and service. With their DC location, you can head into the city by train or Metro and easily walk to the building. With nice weather, you could easily walk to many tourist locations or as I mentioned, it's a reasonably priced Lyft or Uber ride to your destination. We walked around at night and felt perfectly safe and loved that there were conveniences like Harris Teeter and Walmart you're your choice of coffee shops) within a couple of walkable blocks. To learn more about WhyHotel, visit their website or ask any questions in the comments!
Our stay at the WhyHotel was free but all thoughts and words are my own.