This article may contain affiliate links; if you click on a shopping link and make a purchase I may receive a commission. As an Amazon Associate, I earn from qualifying purchases.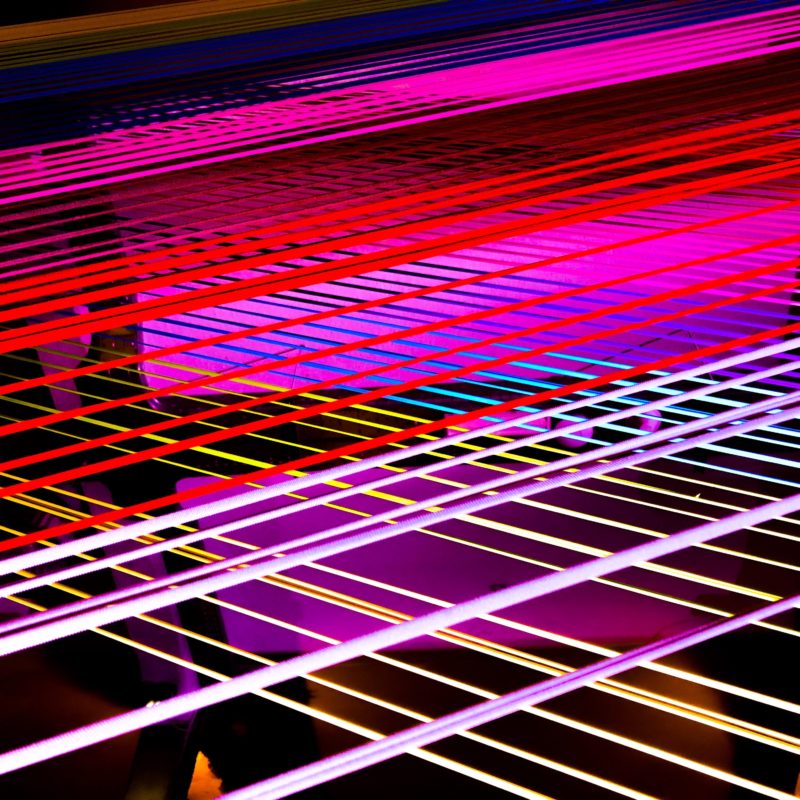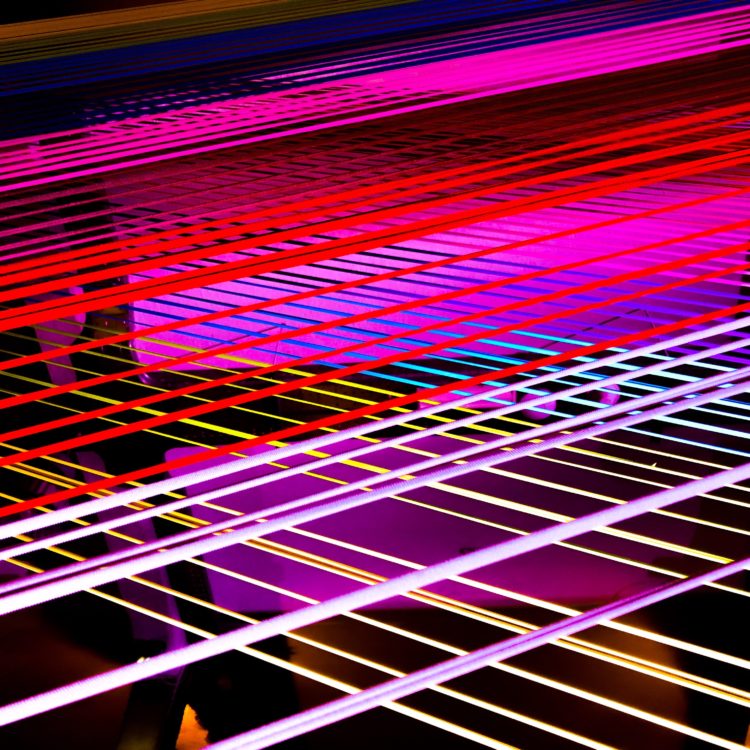 I'm writing this on a Thursday evening as Karl and I are going away for the weekend to celebrate our anniversary. Can you believe that we've been married 15 years? Woah time flies when you're having fun! I'll be sharing our little getaway on Instagram Stories and will have a recap on the blog in the near future.
I've been talking FOREVER about bringing back my newsletter, well if all goes well my weekly newsletter will return next Friday! This will be a quick email but it will have content not found here on the blog or anywhere else. I receive so many questions on Instagram Stories, by email, and on Facebook that I decided each week, I'll answer a reader's question in the email. I'll pick ones that will be relatable to a good percentage of you, nothing uber personal and specific. I'll be sourcing questions on Instagram Stories and in the WO2 Community on Facebook, so be sure to follow me in both places and look for the Monday request for submissions!
If you are already subscribed to the newsletter but not sure if you're signed up for weekly digests, if you didn't sign up for it and want to, or if you did sign up and think oh heck no I have no desire for this email, please go to the last email you got from me (you can search The Latest from Wardrobe Oxygen in your email inbox) and at the bottom of the email it will have a link, "Update your preferences." Click that to choose which emails you'd like to receive. I'll be sending a reminder email this coming week. And if you don't get any Wardrobe Oxygen emails, click here to sign up for which one/s you'd like!
Sale Alert
Soma is having a MAJOR one day sale only TODAY, Saturday 6/1 in all Soma stores as well as online that they have never done before. ALL Soma bras are 3/$99, no matter the style or size! Did you know that other intimate's brands charge more for larger sizing? Soma is one of my favorite bra brands, I wear their Stunning Support balconette daily and my favorite strapless is this one from Soma. Click here to read my previous reviews of these two bras.
The Nordstrom Half-Yearly Sale is still going on, visit this link to see my picks from this extensive sale!
Macy's has 20% and more for thousands of items with promo code SHOP; also if you spend $75 or more you'll get free shipping. This is the link to the tems on promo. While 20% off is lovely, I decided to look at items 50% off or more and found these highly-rated jeans for less than $25 that come in lengths, these well-reviewed work pants for less than $25, this classic black pantsuit for less than $100, and this super chic sleeveless belted fit and flare shirtdress in two colors for less than $45. If you're looking for a swimsuit, you're in luck. Macy's has hundreds of styles on mega sale; this is the link to all the looks 50% off or more and there are separates, shorts, skirts, cup-sized, plus size, and some really cute looks.
J. Crew has 40% off 3 styles or more with promo code NOTSOBASIC. I love this cami so much I'm thinking of getting it in another color. The print of this button-front shirt is so delightful; envision it under a blazer, with white jeans, with khaki shorts. The same print but in a skirt. The kind of skirt you can wear to work with a nice shell or lightweight sweater or on the weekends with a graphic tee. And you must check out their graphic tees, they have some of the best ones!
JCPenney is offering an extra 25% off purchases of $100 and more with code TOSAVE8. This is a great blouse for work and everyday and is less than $18; a similar one in plus sizes for less than $20. Heading to a day wedding or looking for a nice work dress? How about this floral midi-length one for less than $35 or this classic fit and flare in two great colors. Have an evening affair? This embroidered black dress is gorgeous and less than $55. For the office, I think this belted shirtdress is a classic and only $31.99; this polka-dot number is also lovely and only $34.39.
Weekend Reads
If you read this blog, there's a very good chance you have or had a period. Did you know in some states, Mardi Gras beads, cowboy boots, even BBQ sunflower seeds are tax-exempt yet feminine hygiene products like tampons are taxed? Rogaine is tax-exempt yet pads are not? And did you know that women cannot use public benefits like food stamps for pads and tampons nor can an HSA be used for them? I highly recommend you watch this quick documentary and read the corresponding article on the bloody truth about getting your period in America. (CBS News)
Have you seen Gillette's latest commercial? For their #MyBestSelf campaign, they did a commercial of a transgender teen's first shave with his dad there for advice and support. I have to say it brought a tear to my eye. (Marketing Dive)
For those who love The Ordinary beauty products, good news! The brand is coming to an Ulta near you. (Allure) . Here's my review on The Ordinary's Lactic Acid and all my blog posts featuring the brand.
With the closing of Dress Barn, one person shares how the store was there for two pivotal moments in their life. (Vox)
Brown and bronze colored pointe shoes for ballet are finally being made in the UK. (BBC)
"Telling me that I'm 'brave' for simply existing just as I am was a thinly-veiled projection of how people actually feel about a body that looks like mine." This piece by Rachel Elizabeth Cargle was awesome and a great reminder to those who give such "compliments." (Bazaar)
One of my biggest peeves with fashion is how a beige color is often called "nude." That is a skin color for a very small percentage of the world's population. This is why I am LOVING Banana Republic's new True Hue collection. Bodysuits, camisoles, strappy heels, classic pumps, and even no-show socks in four different colors to offer a broader range of people a "nude" option.
I live for customer reviews on websites. I filter through, looking for people who are shaped like me, have coloring like me, have the same needs as me, answer the questions I have before clicking "buy." I know not all reviews are authentic (especially on Amazon and Yelp), and I often find people don't fully understand how reviews work, lowering the rating because of a shipping issue or because of user error. But they're still great. This article delves into the ways that customer reviews may not be as helpful as you think. And my suggestion? Be the change you wish to see in the world – if you rely on customer reviews be sure to submit your own. Most sites let you do it anonymously so no worry about an internet "paper trail" back to you! (New York Times)
A really interesting piece about a woman who never appreciated wine like her father and found that there was a scientific reason for it. It delves into "supertasters" and PROP and tests she took to learn more about her palette. (The New Yorker) This is an excerpt from The Wine Lover's Daughter.
By far the "spiciest" Airbnb I've seen. (Today)
"…at its core, J. Crew has always implied collegiate, polished, privileged. The narrowness of the world the company first opened a window to is now, thankfully, a thing of the past. There is no one way to look or dress "American." So how do you resuscitate a brand built on this definition? And is there still room for it?" (Vanity Fair)
What are you doing this weekend? Consider participating in one of Planned Parenthood's Emergency Response Weekend of Action Events. Click here to learn more and to find one taking place near you, a way to participate virtually, or host your own event.
For Your Entertainment
Hello, new Sleater-Kinney, how could I NOT share it in this week's Weekend Reads? And even better than new Sleater-Kinney is Sleater-Kinney with St. Vincent and Miranda July! Enjoy.