This article may contain affiliate links; if you click on a shopping link and make a purchase I may receive a commission. As an Amazon Associate, I earn from qualifying purchases.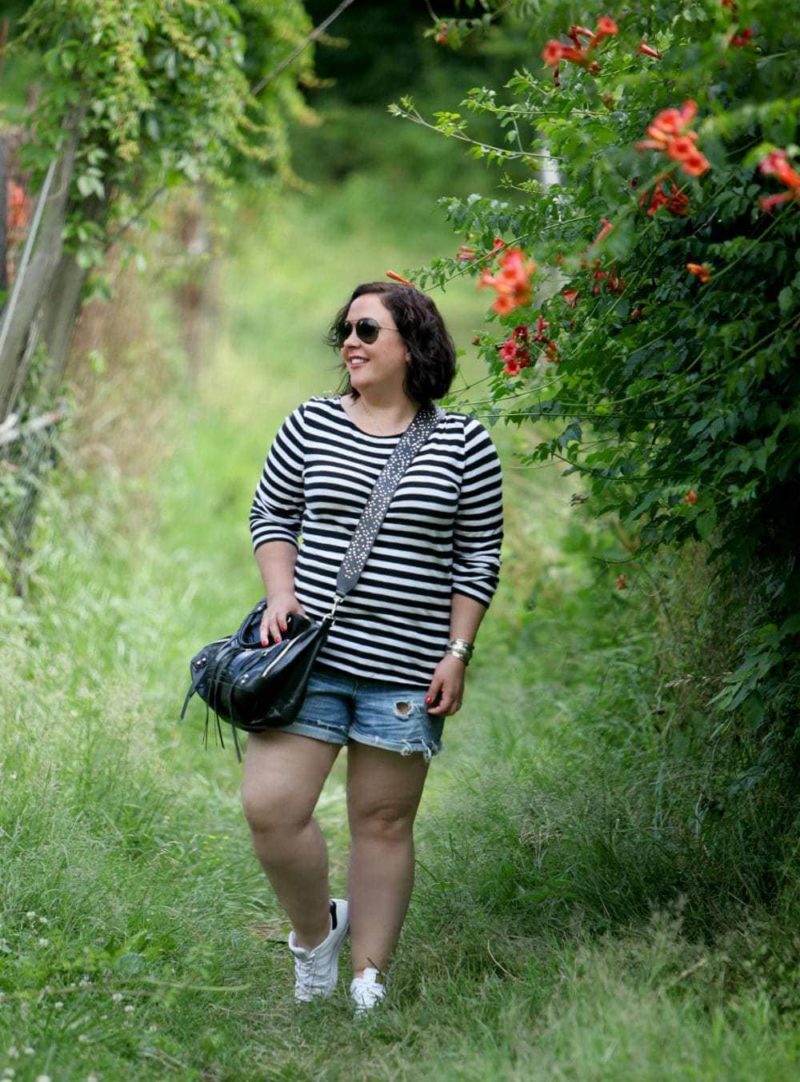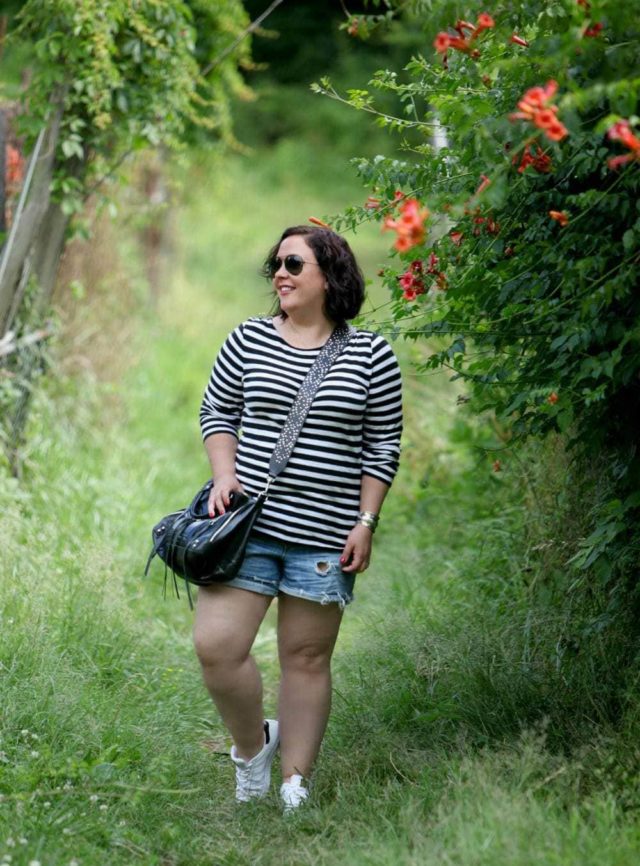 tee | shorts | bag | bag strap | sunglasses | shoes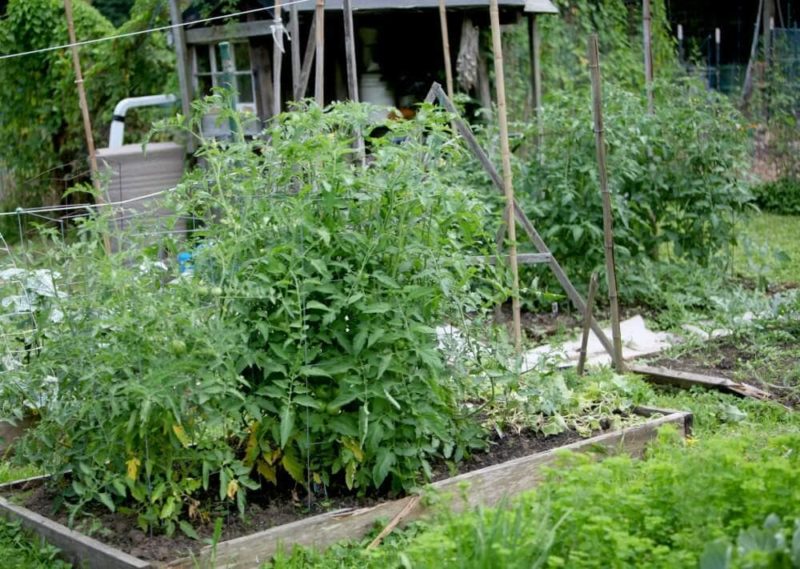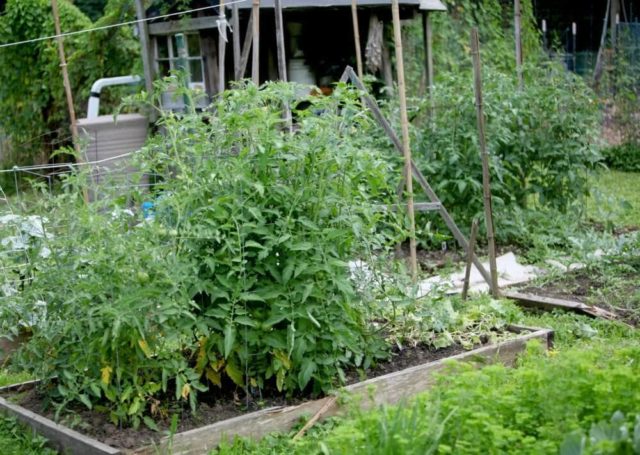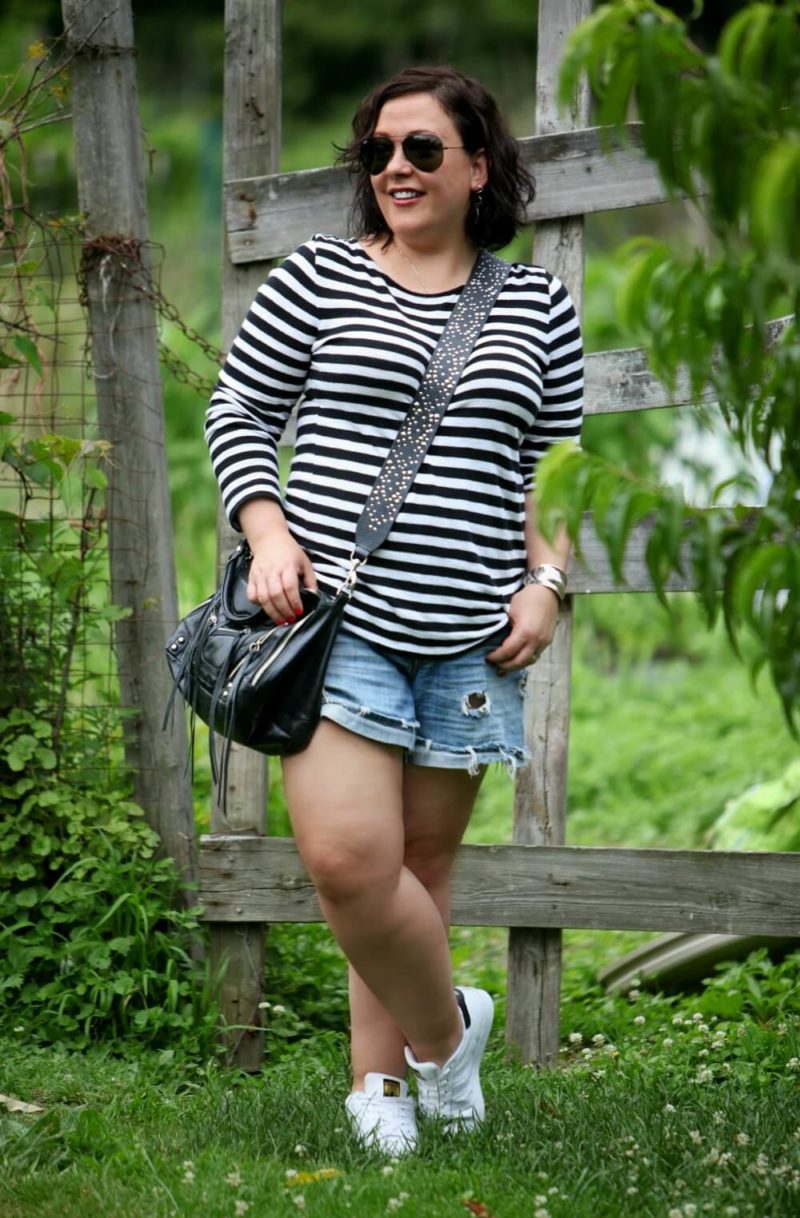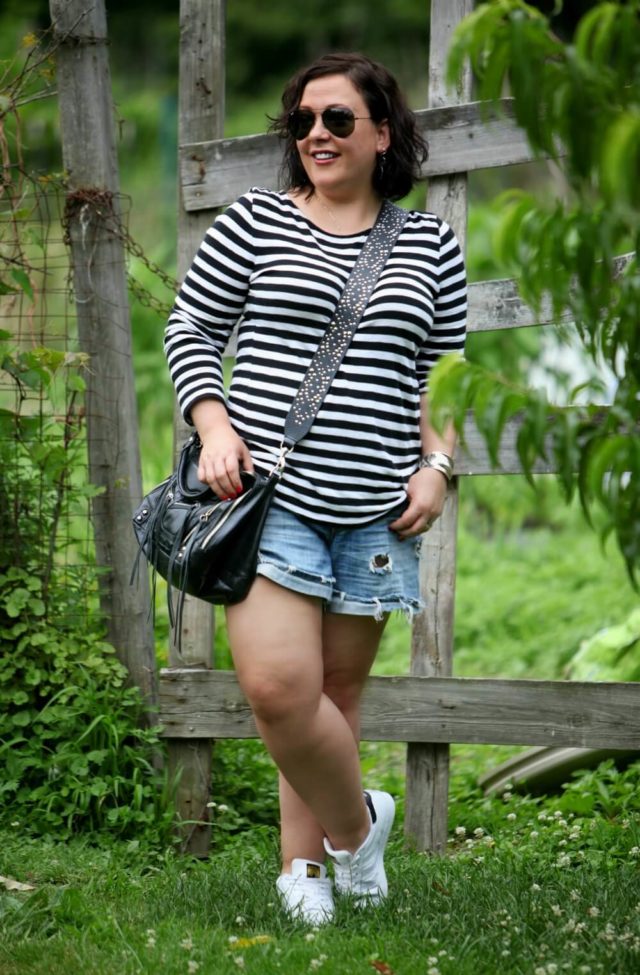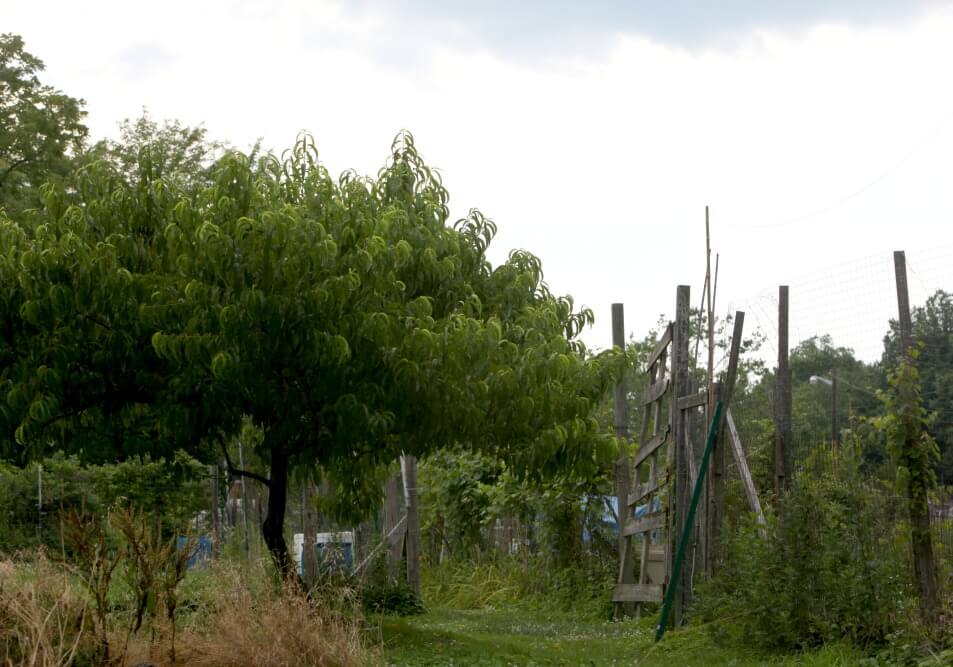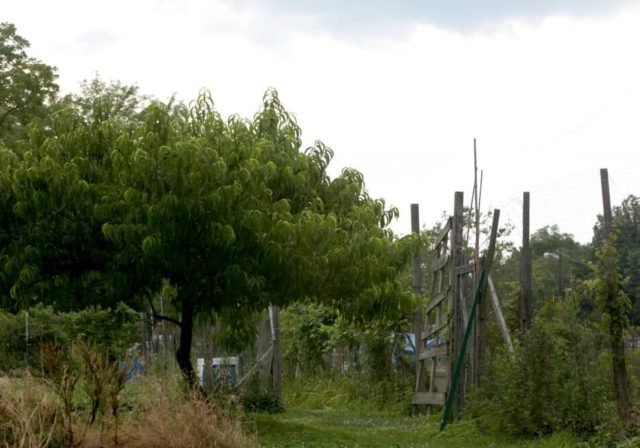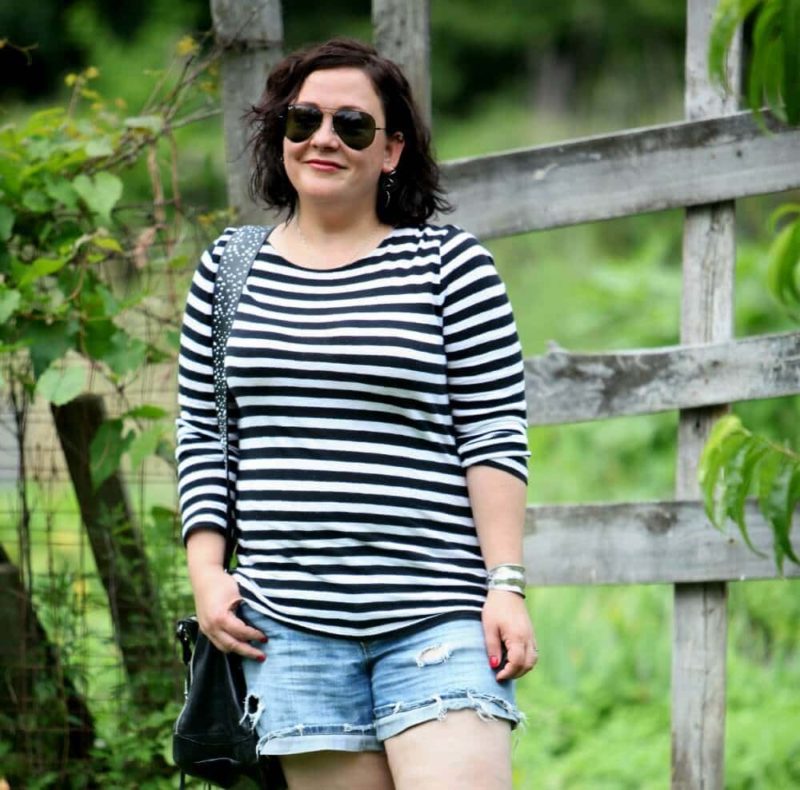 Tee: J. Crew Factory (L) | Shorts: Target, very old and self-distressed (similar) | Bag: Rebecca Minkoff (this year's version) | Bag Strap: Rebecca Minkoff | Sterling Silver Earrings: ASOS | Sunglasses: Ray-Ban | Bracelet: Had forever (similar) | Shoes: Adidas
Karl's is quite the gardener; a good percentage of our backyard is raised beds of vegetables and herbs but he also has a plot at the community garden.  I came by his community garden plot after running around town to check out how things are growing and it's so exciting!  Baby watermelon and cucumbers, lots of green tomatoes, and we've already enjoyed kale, collards, lettuce, and peppers.  It's so beautiful and serene there, and I love how each plot is so different, showing the  style of each gardener.
I think this may be the last summer of my beloved denim shorts.  I bought these at Target at least four years ago (see them on the blog four years ago) and self-distressed them.  As you can tell from the 2012 post, they have gotten even more beat up and fabulous with the years.  However when putting them on this weekend my toe got caught in one of the holes and though I hardly pulled it still tore a bit.  The denim is paper thin and they're starting to look sad, but I love them so.  My legs may not be as firm as they were four years ago but that's not stopping me from wearing shorts. Not going to sweat my booty off for fear that someone may side-eye my cellulite and sags.  I'll wear these until they fall apart.  Heck, I'm wearing them again as I'm writing this post!
I used to believe that if you wore a trend the first go round you shouldn't when they return.  The older I get the more I wish to break such rules.  When I was in high school, we called Adidas Superstar sneakers shell tops; I'd pair them with a Champion sweatshirt and matching knit shorts and likely a herringbone chain necklace and half a can of Aqua Net.  I knew Karl was a keeper back in 1993 when I saw he too was a big fan and wearer of the shell tops (and could rock some Adidas slides with socks like nobody's business!).  When Adidas came back in full force, both Karl and I broke that rule.  He's been wearing the shower slides consistently since the '90s, but this spring I bought these (a twist on the classic with a croco finish and white stripes) and Karl got these badass printed ones.  A tip if you wish to buy trendy sneakers: check to see if they're available in Big Kids sizes because they're often cheaper.  I wear a size 8 Women but got these in Big Kids size 6 for way less than the adult price.  We may have taken advantage of the Adidas trend the second time around, but don't expect to see me in a yellow Champion set or a herringbone necklace any time soon!
Shop the Post:


Save
Save