This article may contain affiliate links; if you click on a shopping link and make a purchase I may receive a commission. As an Amazon Associate, I earn from qualifying purchases.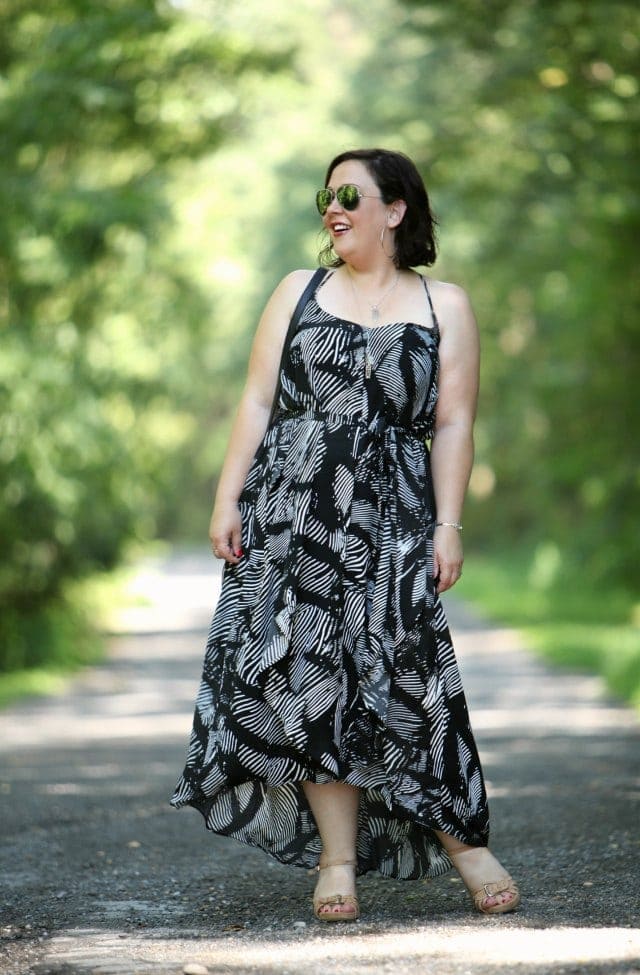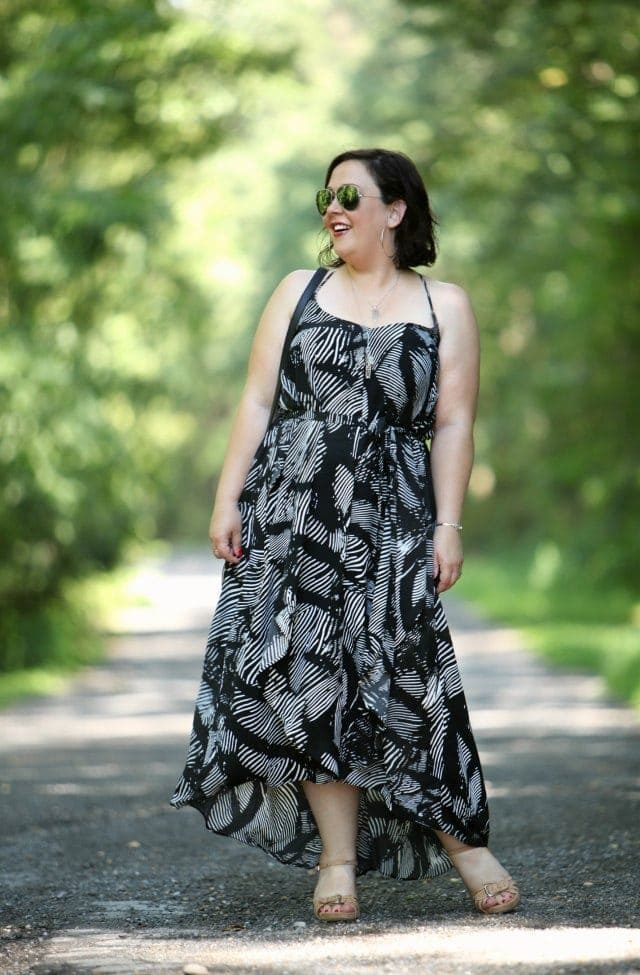 dress | sunglasses | sandals | bag | bracelet | earrings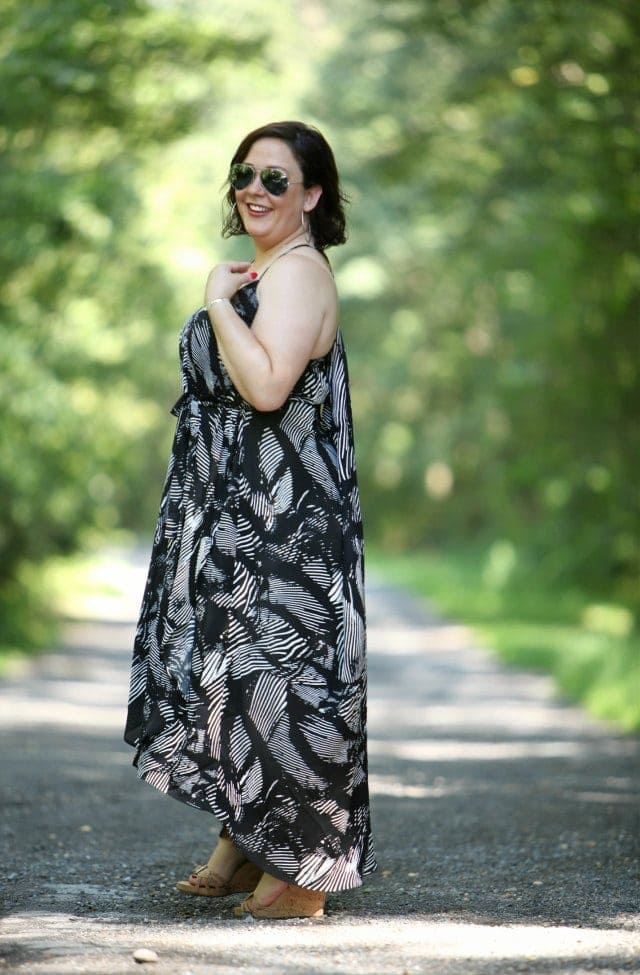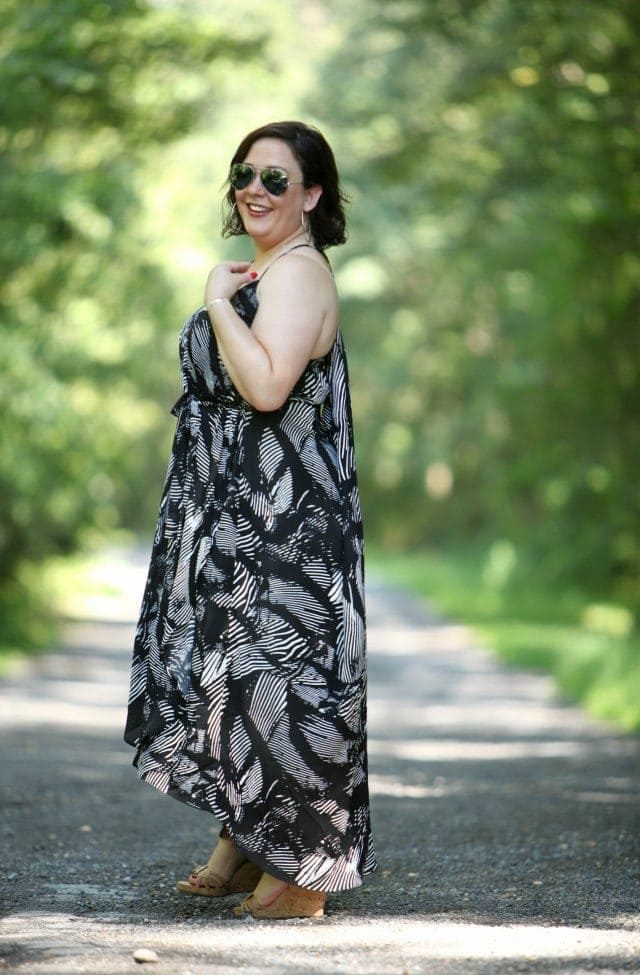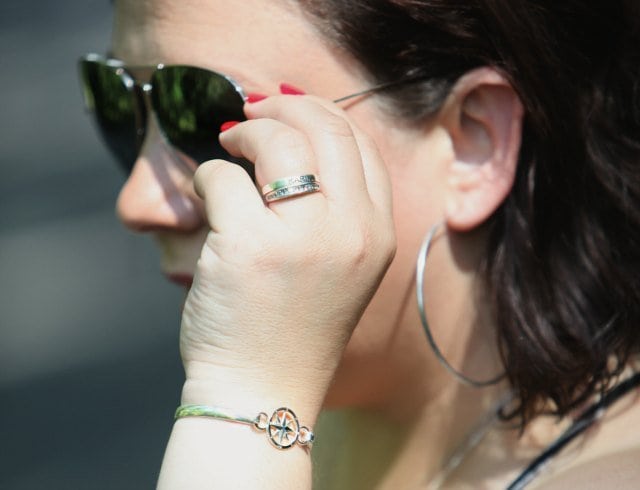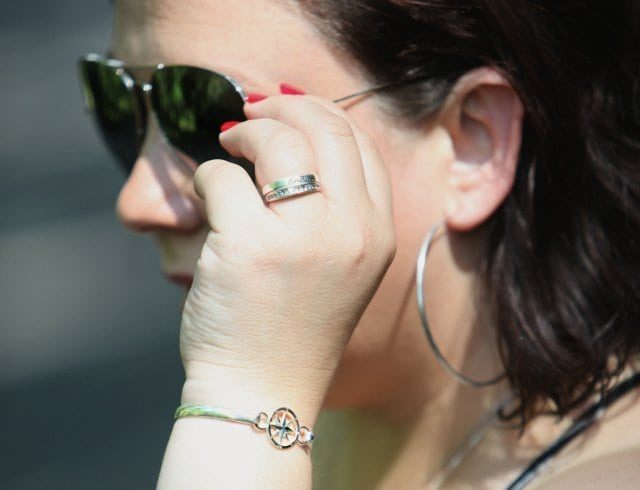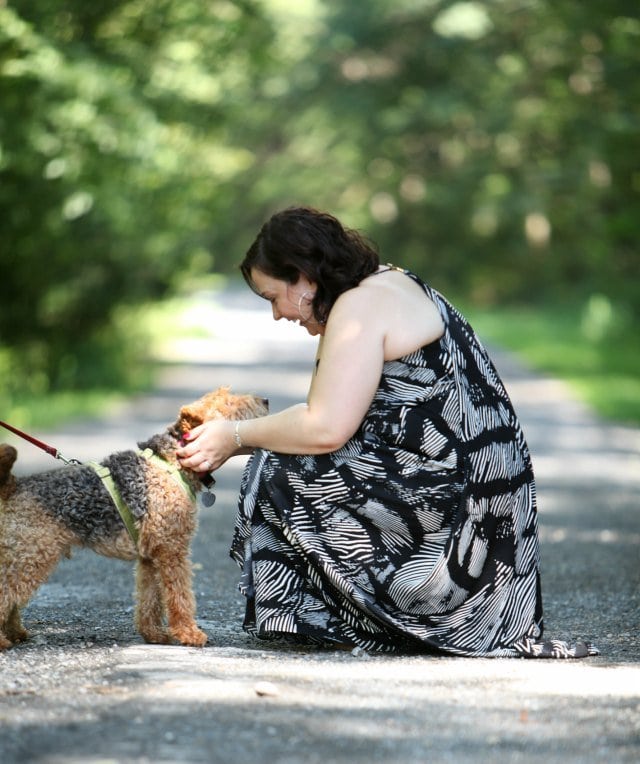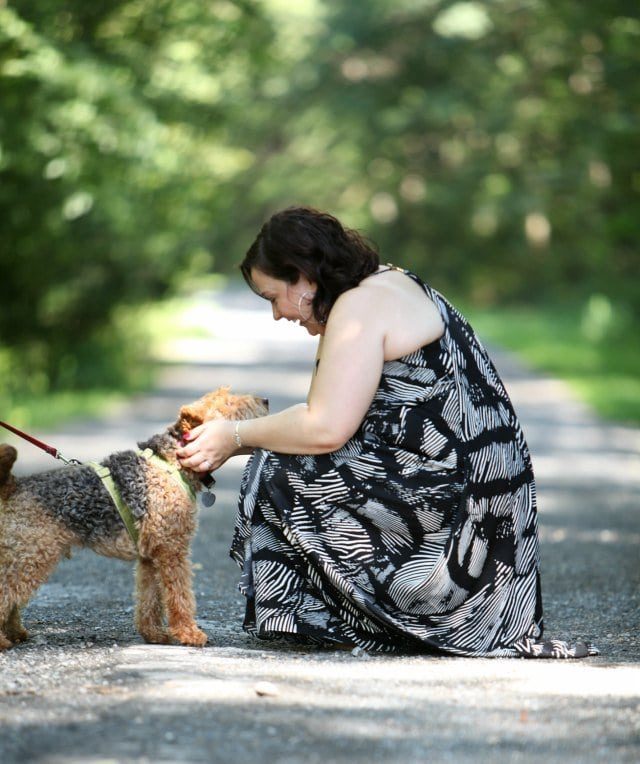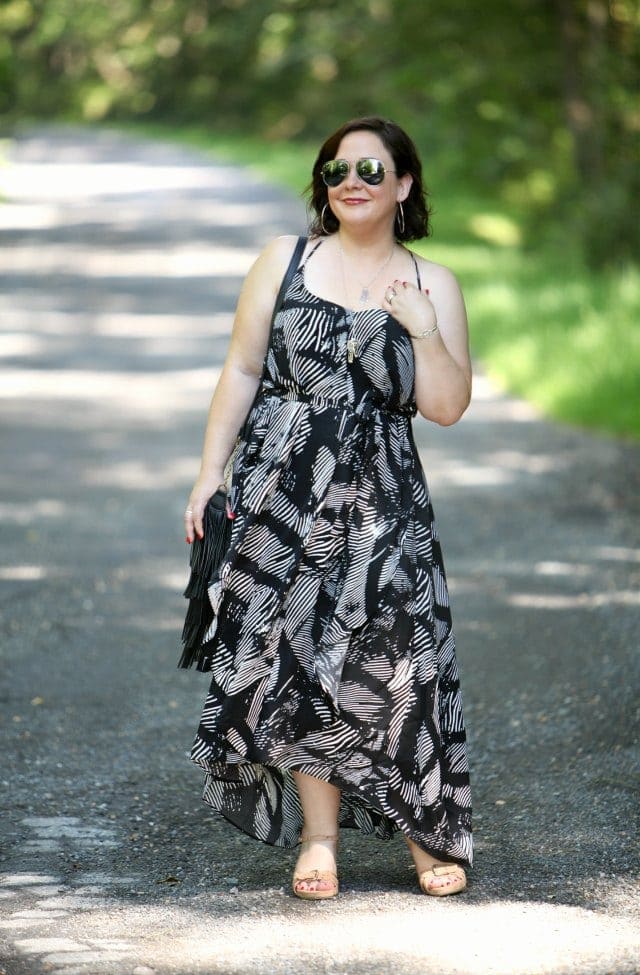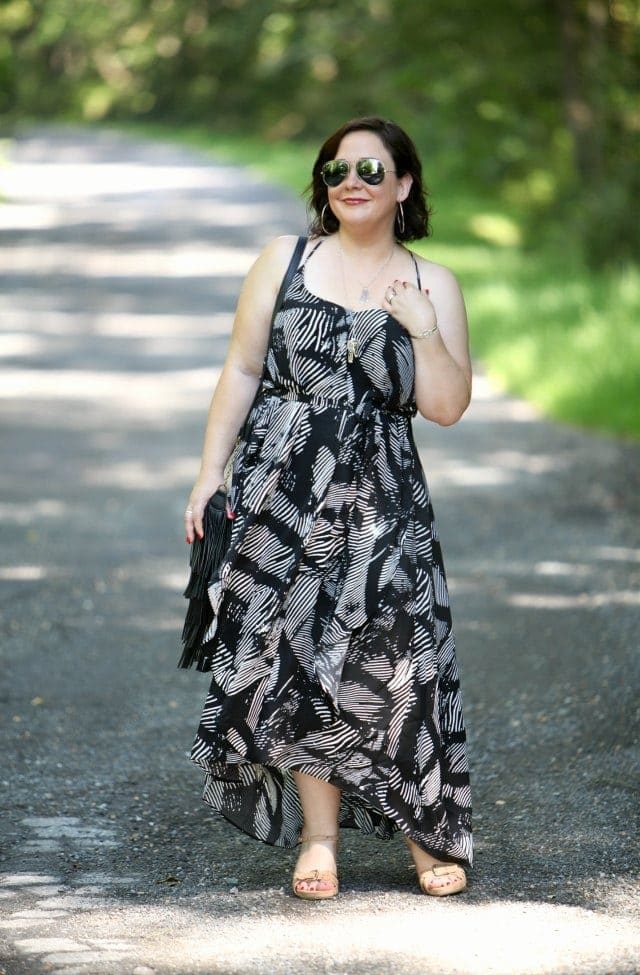 Dress: City Chic via Gwynnie Bee (XS/14) | Sandals: Aerosoles | Sunglasses: Ray-Ban | Bag: c/o Handbag Heaven (sold out in black; similar) | Earrings: Amazon | Bracelet: c/o Silver Linings
When I got this dress in my latest Gwynnie Bee bag I couldn't figure out how to wear put it on.  But once I did I realized I was in summer heaven.  There's many light layers to this dress and it catches every breeze, which is so awesome in this sweltering heat.  The dress is fun without the self-belt, like a glamorous muumuu; if you get this dress know that the back of the dress has a separation.  If you try to tie the belt around the whole dress it hangs weird, you need to slide it through that back cape portion.  But don't be afraid to leave it loose, I plan to wear it in that manner this weekend at the beach.  Switch out the sandals for some flip flops and I'm ready for a beachside bar!  I can't rave enough about the current Gwynnie Bee selections; you can use my affiliate link to try Gwynnie Bee out for yourself with a 30-day free trial!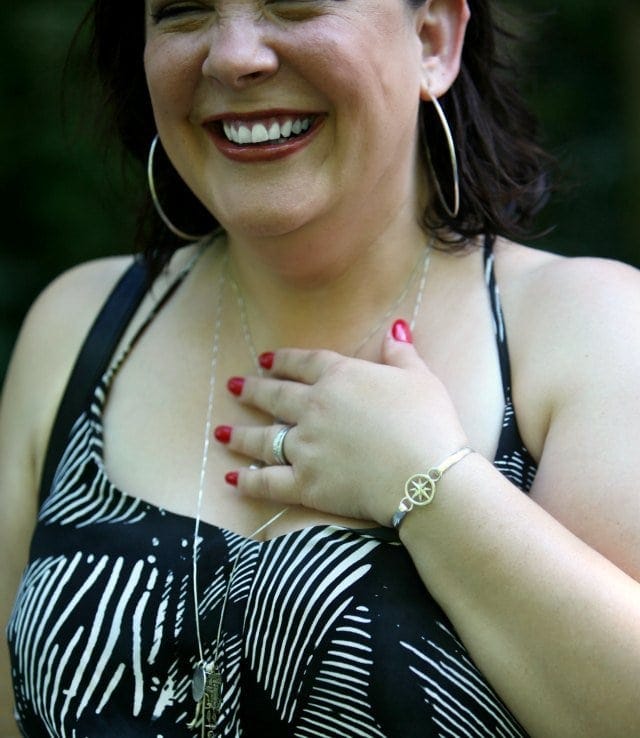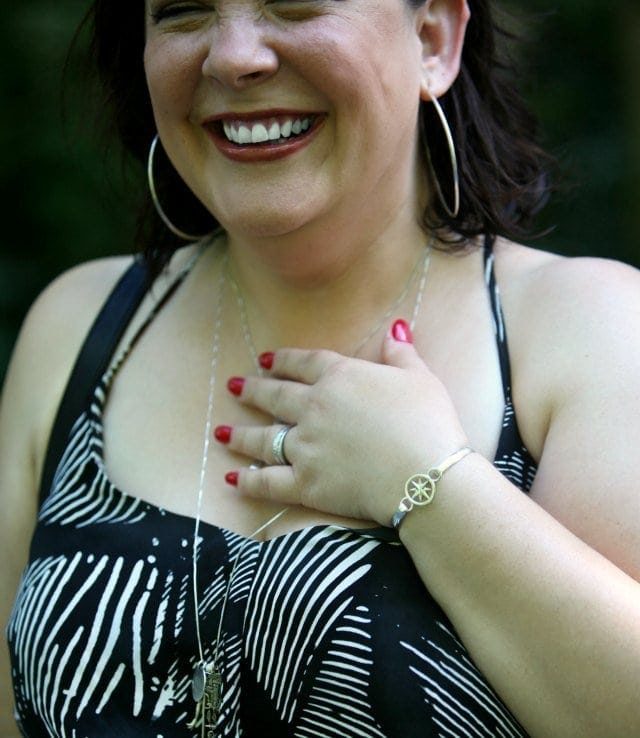 This Compass Rose bracelet is from Silver Linings, a Maryland-based jewelry store.  Founded in St. Michael's, Silver Linings is known for their one-of-a-kind nautical and Chesapeake Bay-themed pieces made in the USA.  While I was born in DC, I have lived in Maryland all my life and am very proud of my state and honored to represent Maryland-based companies on this blog.  The compass rose is most often found on maps, nautical charts, and compasses to display the cardinal directions – North, South, East, and West. This symbol represents different things to different people – the allure of travel and exploration, a reminder to focus on achieving a goal, or a celebration of successfully navigating through troubled water.  I loved the idea of wearing the compass rose, especially after our road trip which gave me the travel bug.  This is a swap top bangle; you buy the bangle bracelet and can switch out the decorative top (Silver Linings has a bunch to choose from for a wardrobe of styles).  The bangle comes in sizes; you can measure your wrist by putting a string around your wrist and then measuring that on a ruler.  I got the 6.5 and at first I felt it was too small… I needed Karl to close it on my wrist.  But I haven't taken it off since and I can't even feel it on me.  I really love forever jewelry, the kind I can wear to sleep, to bathe, to swim and this bracelet has become just that.  It's Sterling Silver so it stays beautiful; I wear it with my regular large cuff, and at the time of writing this made an "arm party" with a mix of it, a gold bracelet, and two beaded bracelets.  I love when a new-to-me brand becomes a personal favorite!