This article may contain affiliate links; if you click on a shopping link and make a purchase I may receive a commission. As an Amazon Associate, I earn from qualifying purchases. 
I have lost weight recently and now I am CRAVING color. I am interested in finding some beautiful, bright, jewel-toned pieces to wear mainly for work. I like a bit of structure but having had a personally-dark winter, I just need color. Tops, dresses, and suits. Now that I can shop more on the non-plus size spectrum, I'm at a loss where to look. I'd prefer NOT to break my bank account; I hope you can point me in the right direction.
I can tell by your email that you're feeling great and want your wardrobe to properly represent this positive outlook. I completely support this, and after some gloomy winter months there's nothing better than looking to spring and summer with some color!
This time of year isn't the best for shopping unless you're trying to score some major discount deals. Retailers are trying to thin their stock for inventory and make room for spring collections. Don't be discouraged if you hit the mall and only find racks of gray, black, and random sale orphans. New collections should be in stock by March. However that doesn't mean you can't find some beautiful pieces that will add color to your wardrobe, a pep in your step, and be appropriate for the office. My favorite places to shop online for colorful workwear fashion, and the pieces that caught my eye: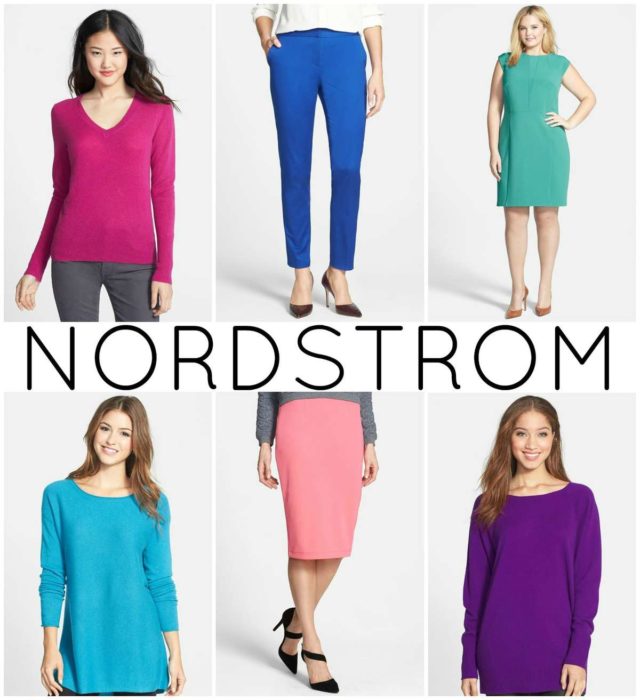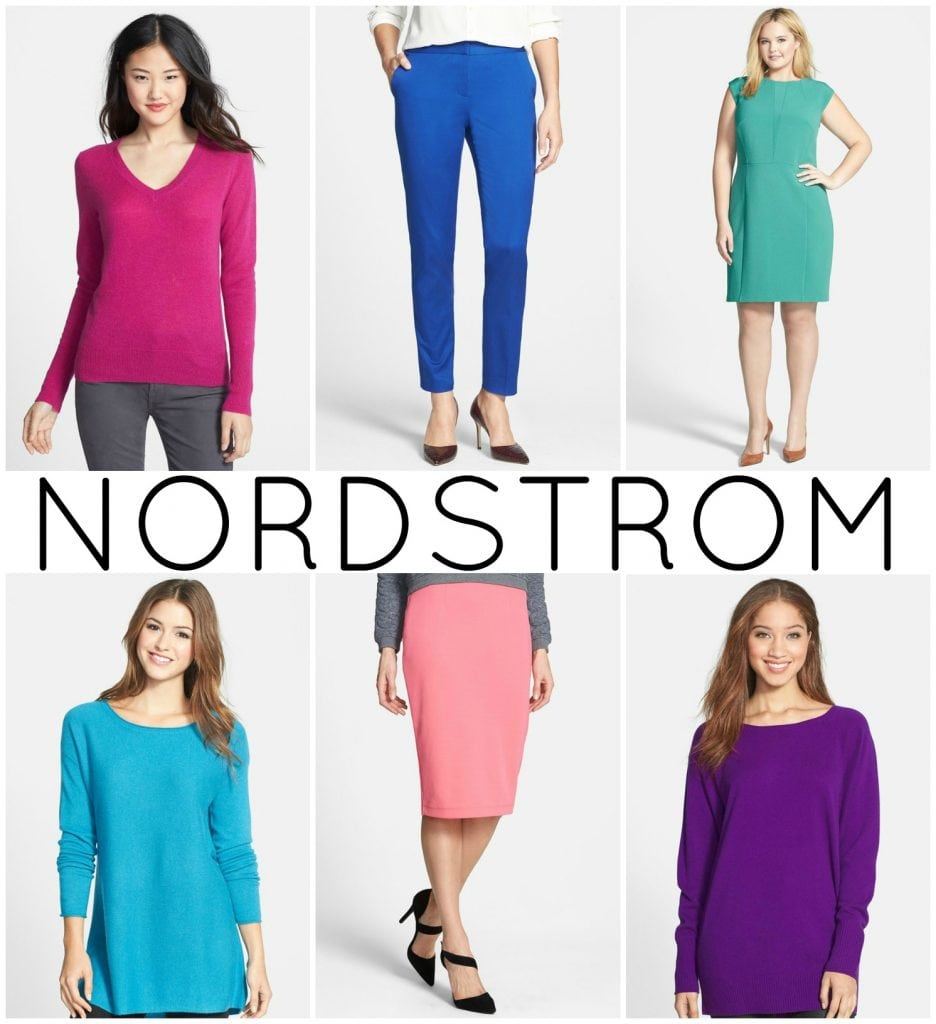 Oh gosh Alison, Nordstrom AGAIN??? Yep, I'm a Nordstrom megafan, and have been since my apparel days a decade ago. Their service is amazing, their buyers brilliant, and they are a surprisingly reasonably priced retailer. Nordstrom has some great in-house brands like Caslon and Halogen that are easy on the wallet, not too trendy, and always have a variety of Crayola hues available. A few of the pieces from these two brands that caught my eye:

That's not to say the only colorful budget-friendly brands at Nordstrom are these two, far from it! It's just that when you're cusp-sized it's sometimes better with this retailer to search their site by type of garment (skirt, dress, tops), and then narrow down by your size to get a better feel for what is currently available. I can also recommend the brands MICHAEL Michael Kors, Karen Kane, and Vince Camuto as brands that consistently use great colors and offer cusp sizes and are often on sale. I didn't feature specific pieces because their sizes were more limited for color, but you may be able to find a real gem at a great price this time of year.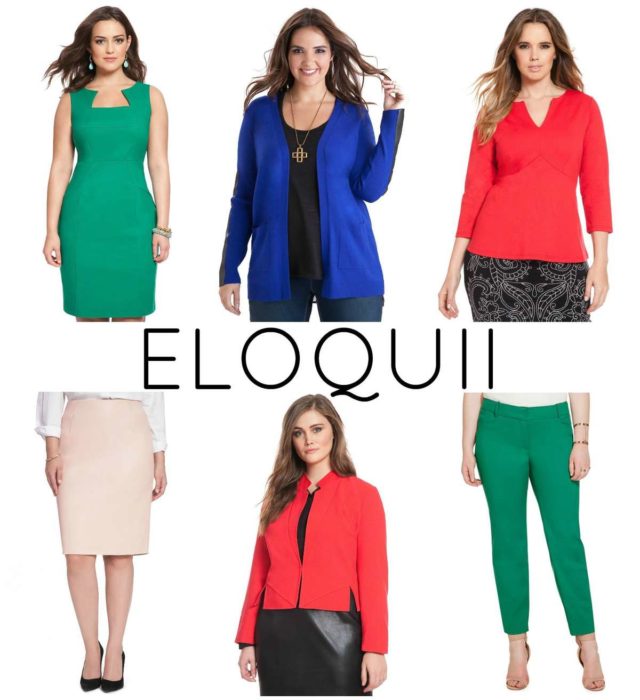 Eloquii is known as a plus-size retailer, but as a cusp-sized woman I have found many pieces there (especially dresses and tops) that fit me nicely. Their prices are great, their style is on trend without making you a fashion victim by next season, and if you sign up for their emails you're notified when they have fantastic sales (at the time of writing this post, the entire site was 40% off and they promo code was offered on the home screen). All this plus they have not just customer reviews but customers load pictures of themselves wearing the pieces to get a true feeling for how the piece may look on you. They always have a lot of great color, some of the pieces I liked best:

Eloquii adds new styles on a regular basis so it pays to return every so often to see what's new. Also consider following them on social media, where they're very active and are quick to answer style and fit questions!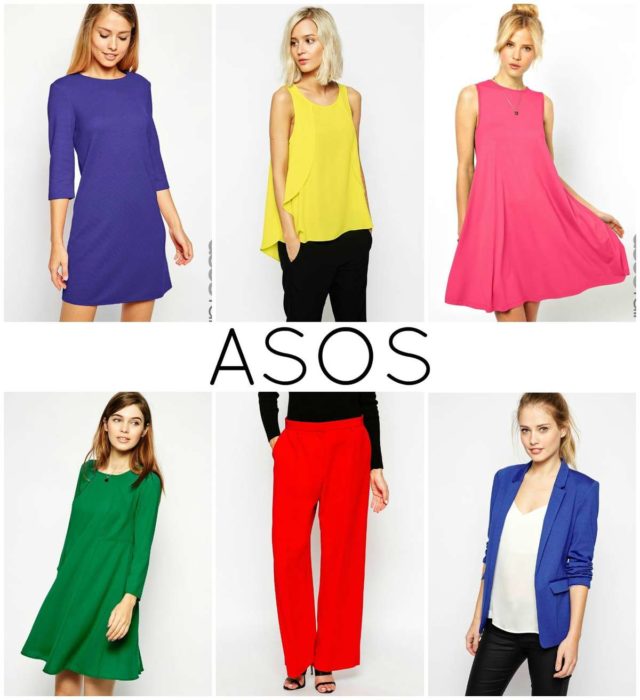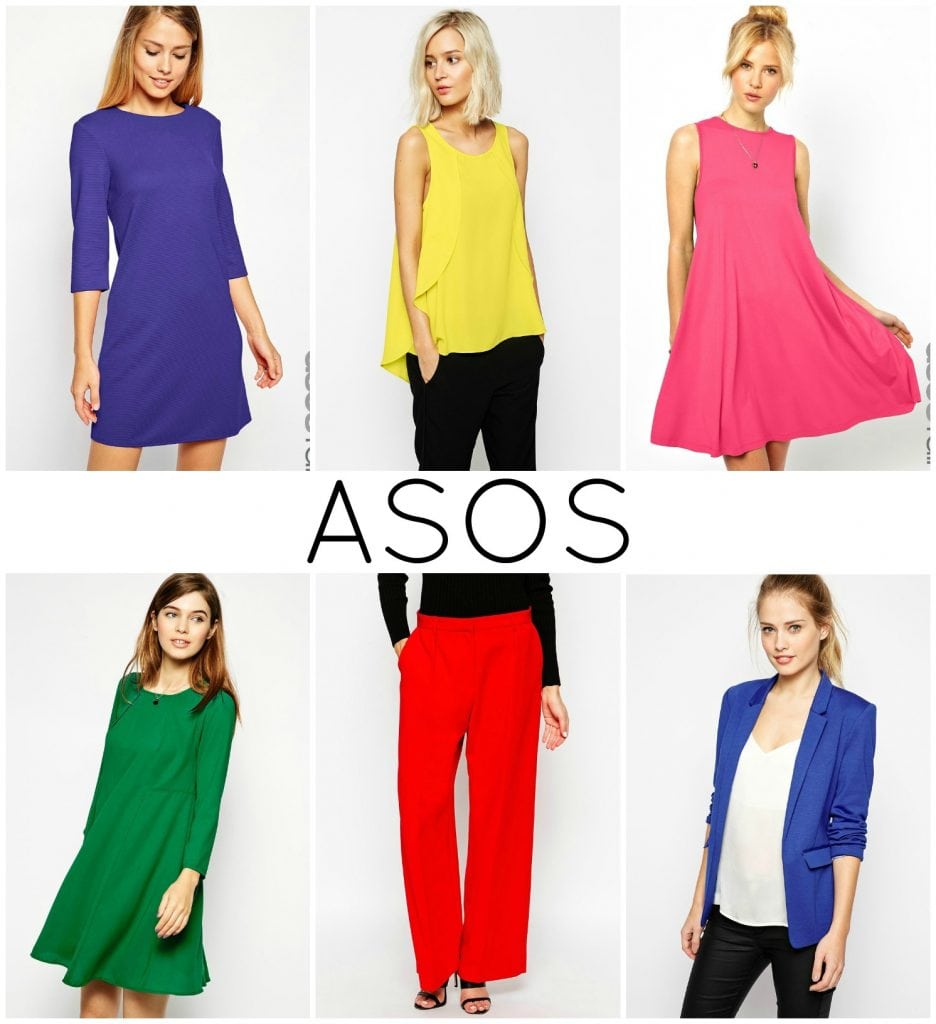 ASOS can be pretty overwhelming at first glance, but it's a great resource for cusp sized (and tall since you mentioned you were 5'8") apparel at reasonable prices. Like Nordstrom, your best bet may be to choose a category like Dresses or Tall, and then narrow down by price or occasion. A few colorful pieces that I found in their new arrivals, dresses, and tall categories:

ASOS also has a lot of sales, it's smart to sign up for their emails to be aware when they take place. Their shipping and return policies are customer-friendly, making it a great online clothing retailer to try out.
And now I ask you readers for your suggestions – where do you look for work-friendly cusp-sized clothing in bright bold colors?