This article may contain affiliate links; if you click on a shopping link and make a purchase I may receive a commission. As an Amazon Associate, I earn from qualifying purchases.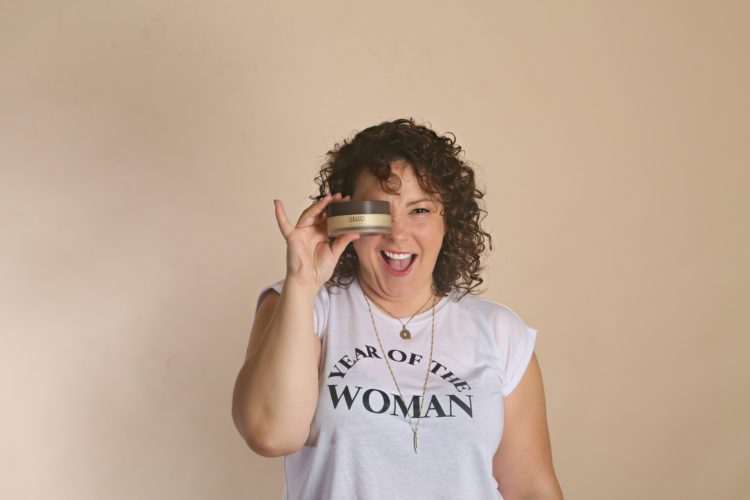 When the temps drop, the air gets drier outside, but also inside thanks to electric heat. My skin which is pretty normal, suddenly becomes finicky. Products cause irritation, my skin is taut over my cheeks, red and irritated under my nose, and I am more prone to breakouts around my mouth and on my chin. In the past I fought the dry skin and breakouts with lots of harsh products, now I know I have the most success if I baby my skin with gentler products and methods and plenty of moisture. In September, I shared my simplified skincare routine; below I share updates to it to make it winter-ready.
I have been a fan of Colleen Rothschild Beauty for many years and thank them for sponsoring this post. It's thrilling to work with brands I love, use, and promote with pride!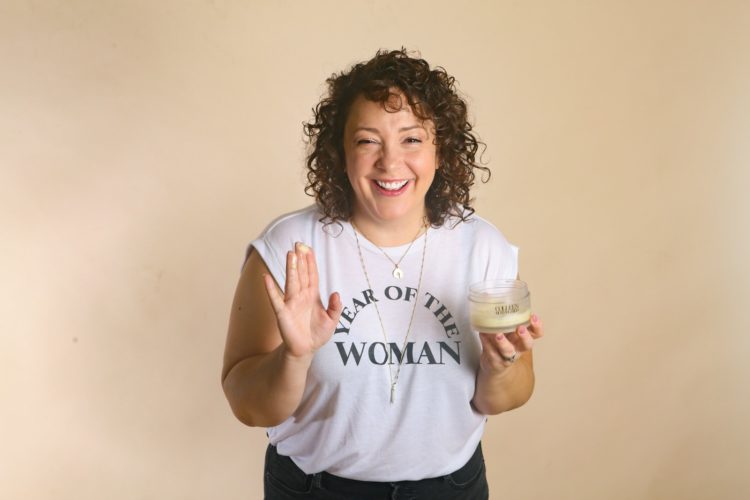 My Favorite Facial Cleanser, Year-Round
One of the parts of my skincare routine that doesn't change with the seasons is my facial cleanser. As anyone who has read this blog in the past year or so knows, I use Colleen Rothschild Radiant Cleansing Balm. I love how I can massage extremely gently even on dry and sensitive places and it doesn't hurt, it washes away completely without leaving my skin tight. In the winter I often massage it on and leave it on as I brush my teeth and do other things as I find it hydrating. In the summer, if I have extra-tough makeup I may follow up with micellar water; this time of year I want a bit more hydration and use the Colleen Rothschild Micro-Mineral Soothing Toner. It seems to calm my skin, it smells good, and will wipe away trace residue leaving my skin super happy.

Gentle Exfoliation in the Morning
For years I used Thayer's Rose Witch Hazel to wipe my skin when I wake up. While I still love that product, especially in the summer I love to wipe my face in the morning with Pixi's Glow Tonic. Glow Tonic is 5% glycolic acid with other ingredients like aloe vera and ginseng to soothe and brighten. I've been using it for years and my skin is really receptive to it. Since my face gets a bit irritated by potent nighttime treatments, this is a great way to gently exfoliate my skin during the day when my skin seems less sensitive. Pixi sent me this big bottle, I refill it with smaller bottles when I run low. Two pumps on a reusable cotton wipe takes care of my whole face, neck, decollete, and the tops of my hands and then I apply a moisturizer.
Daytime and Nighttime Moisture
Days when I am working from home and won't be going outside, I use Colleen Rothschild Extreme Recovery Cream. I slather it on and keep my face bare so it can really hydrate. I love how it's thick but not greasy and never causes breakouts. If I am heading out, even on the shortest day of winter, I wear sunscreen. I don't have an absolute favorite winter SPF moisturizer right now, I vary between a few until I run out, still looking for The One.
For evening, I apply the Colleen Rothschild Extreme Recovery Cream and then over that, I pat on organic almond oil which I have raved about before. I feel the oil seals in all the treatments and moisture. On occasion, I switch out this double process for the Colleen Rothschild Extreme Moisture Mask or another sleeping masque.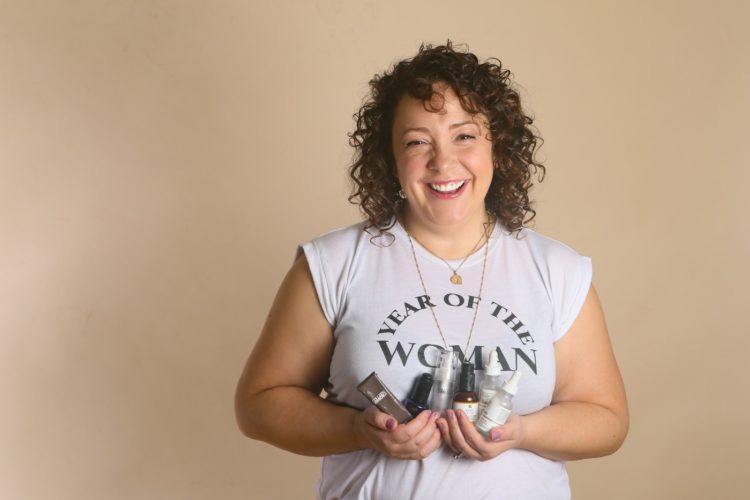 Gentler Evening Treatments for Sensitive Skin
While I am consistent with some parts of my skincare routine like my cleanser, I switch up my treatments on the regular. My routine is cleanse, treat, hydrate and these are the products that go on my freshly cleaned face before I apply my moisturizer. In the warmer months, I am passionate about retinol, vitamin C, and lactic acid. I switch between the three, using one of them every single night. In the winter, my skin is far more sensitive and I use treatments more sparingly. I like the Colleen Rothschild Retinol Supreme Night Oil which I reviewed last year because it's more gentle and hydrating than their Retinol Treatment Complex. I take a night off between treatments to give it time to recover which prevents dry skin and irritation. In my hands are all the treatments currently in my medicine cabinet; the two used the most at night are The Ordinary's Lactic Acid which I reviewed here, and Colleen Rothschild's Retinol Oil.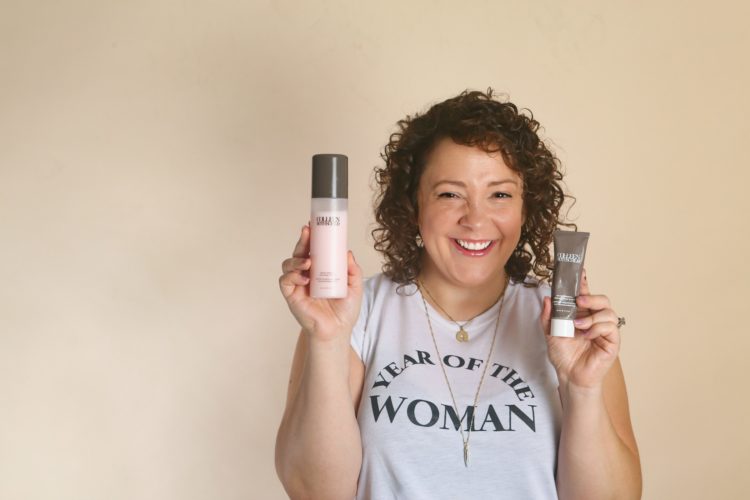 Manual Exfoliation for a Year-Round Glow
Since I cut down on treatments in the winter, my skin can sometimes look dull. I find manual exfoliation with scrubs to be extra helpful in the winter. If they're gentle, they don't irritate my skin and in fact, help moisturizers absorb better. I've been impressed with Colleen Rothschild's Micro-Mineral Resurfacing Scrub. A tiny bit goes a long way, you can use a pea-size amount for your whole face. Apply it to wet skin which makes it less caustic, and rub very gently. It comes off easily with a wet washcloth, I follow up with the Micro-Mineral Soothing Toner which is a favorite this winter.
Gentle, Hydrating Eye Cream
This summer I was using this eye cream and it was fine until maybe November 1st when my winter skin kicked in. Suddenly my eye area was raw and red and everything burned. It was officially winter! This happens every year no matter what I do. I have tried so many different eye creams but the one I can always rely on for not irritating me is Colleen Rothschild's Complete Eye Cream. It's not greasy, it's hydrating and non-irritating. I only put it on in the morning but find it effective and it doesn't make my makeup slip and slide.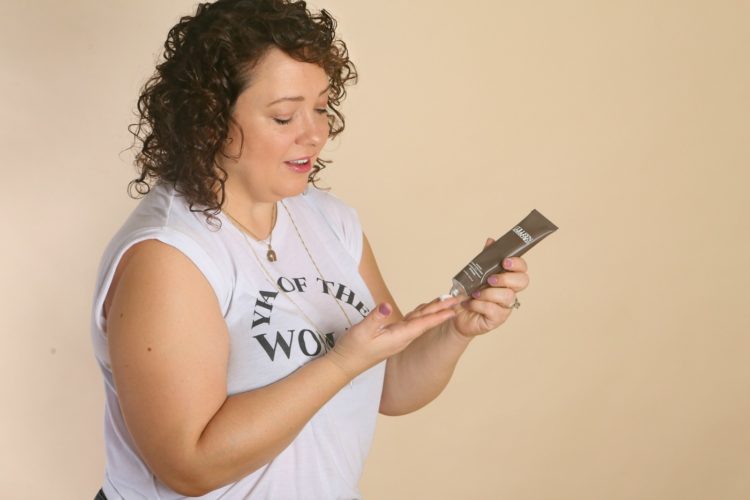 Weekly Uber Hydration Treatments
I've used the Colleen Rothschild Intense Hydrating Mask for a while. Thanks to Courtney Kerr of Kerrently, I ordered my first tube last year to use for long flights. Once I get in my seat, I slather it all over my clean skin. It not only keeps my skin hydrated (which is tough with recycled airplane air), but I think it works as a barrier to keep my skin protected. Usually, by the time the plane lands the mask is fully absorbed; if I still feel greasy I'll wipe off the excess.
I've started using this once a week in the winter for the same benefits. After my shower, I'll apply it to clean skin and wear it while I work from home. It's not a weird color, it doesn't get stiff or feel gross; you could totally answer the door and someone would just think you have an ultra-moisturized face. I leave it on all day and by the time I'm leaving my desk, it's fully absorbed. It's so simple and makes such a major impact on how soft and hydrated my skin feels all week. You can also use this as a sleep mask for super glowy happy skin when you wake.
Moisture from Within
I am all about getting as much moisture as possible year-round, but especially in winter. I have a 48 oz. water bottle and I finish two refills of it every day at a minimum. I add flax oil to my morning oatmeal and take borage oil pills which seem to lubricate my joints and make my knees happy. I eat as many fruits and vegetables as I can which can often be a better supplier of moisture than plain water. Headache? It may be dehydration. Irritability? How much water have you drunk today? Constipated? Drink water. Can't focus? Have a glass of water. Eyes getting raw and irritated in winter? Drink a glass of water and look to add moisture to your diet too. I make sure to down a bunch of water before I have to make a serious decision or be in a situation that needs high focus; it works better than anything to help me concentrate while also making my winter skin super happy!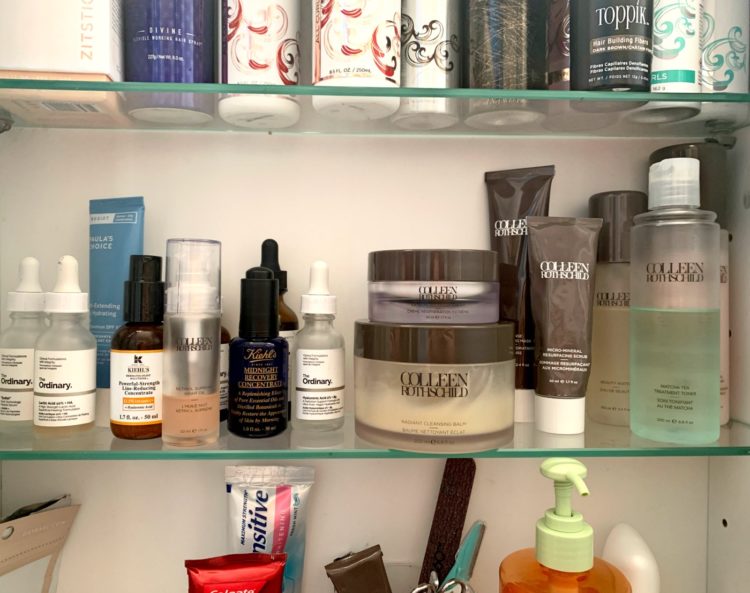 Shop the Post: