This article may contain affiliate links; if you click on a shopping link and make a purchase I may receive a commission. As an Amazon Associate, I earn from qualifying purchases.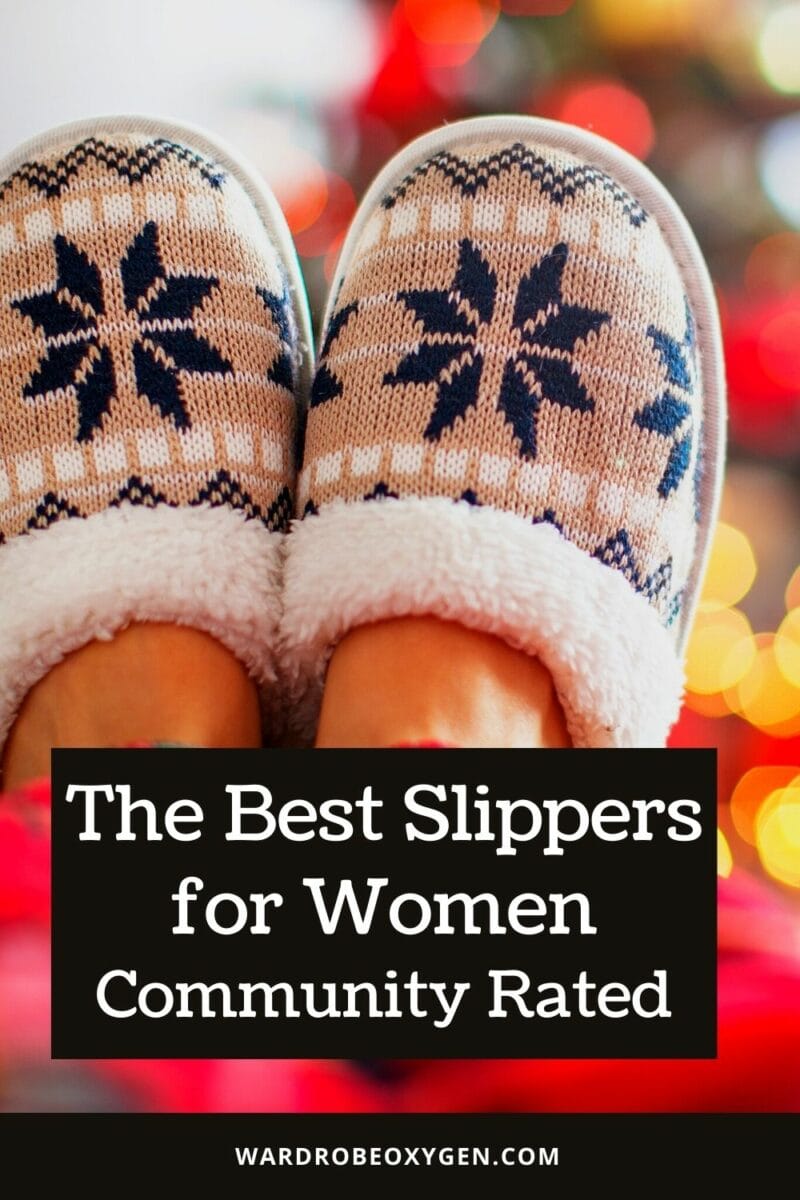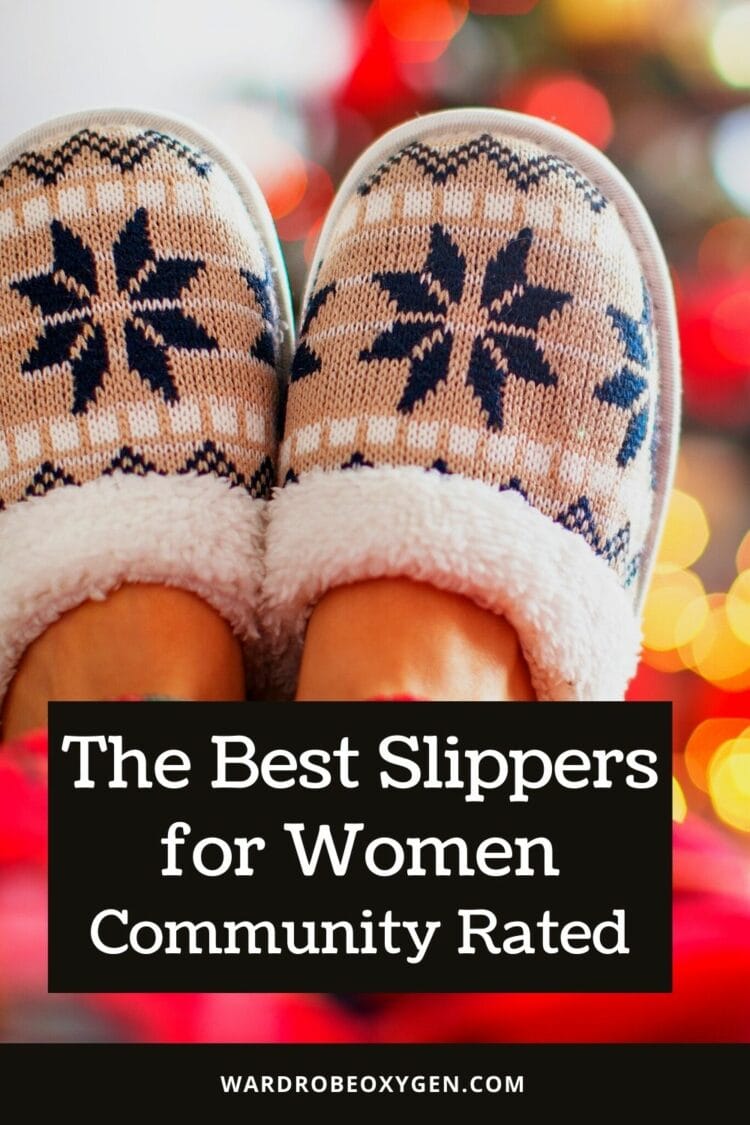 You deserve some new slippers, or you love someone who does. I was searching for new slippers myself and found so many great slippers for women, I had to make a post sharing what I found. The most stylish, more supportive, more comfortable, most cute, and most appropriate for your lifestyle slippers on the 'net with a range of prices, sizes, and widths:
My Picks of the Best Slippers for Women
The Best Sustainable Slippers and Slippers that Give Back
Why not have the best of both worlds – coziness and a conscience? These are quality slippers that are from brands that have sustainable practices or the purchase benefits a wonderful organization.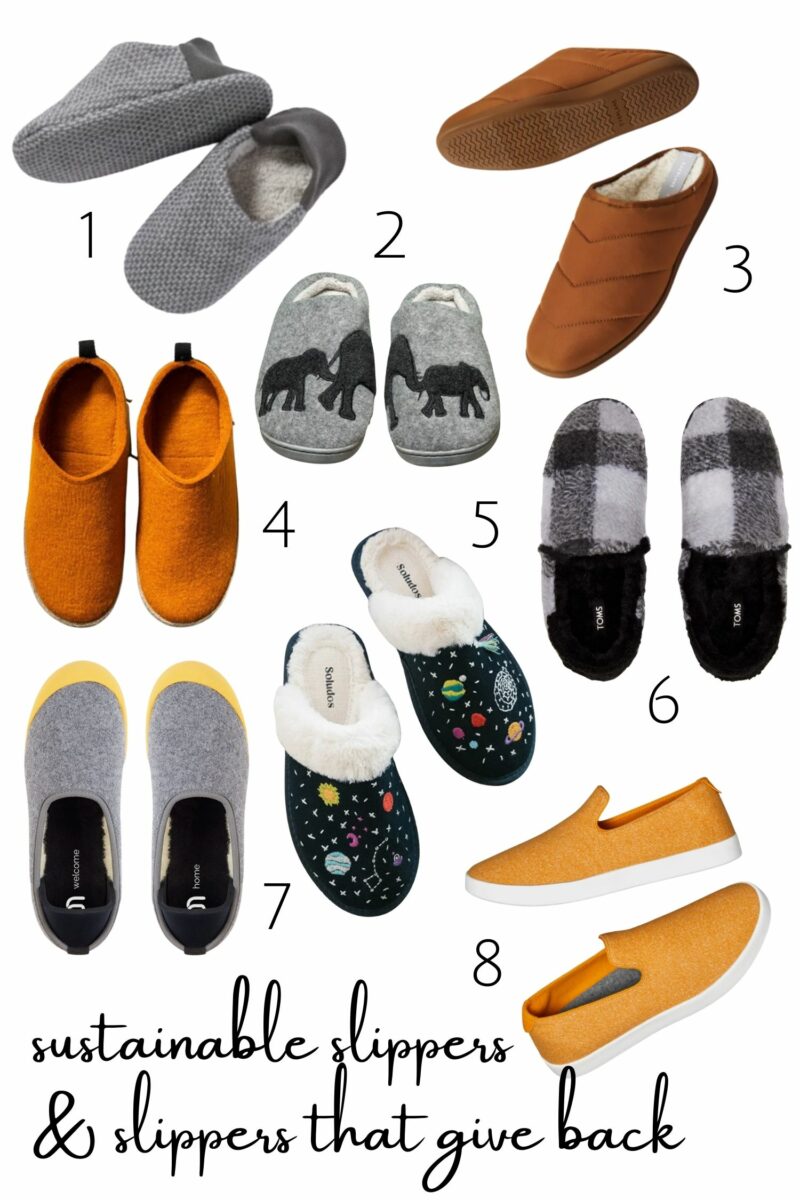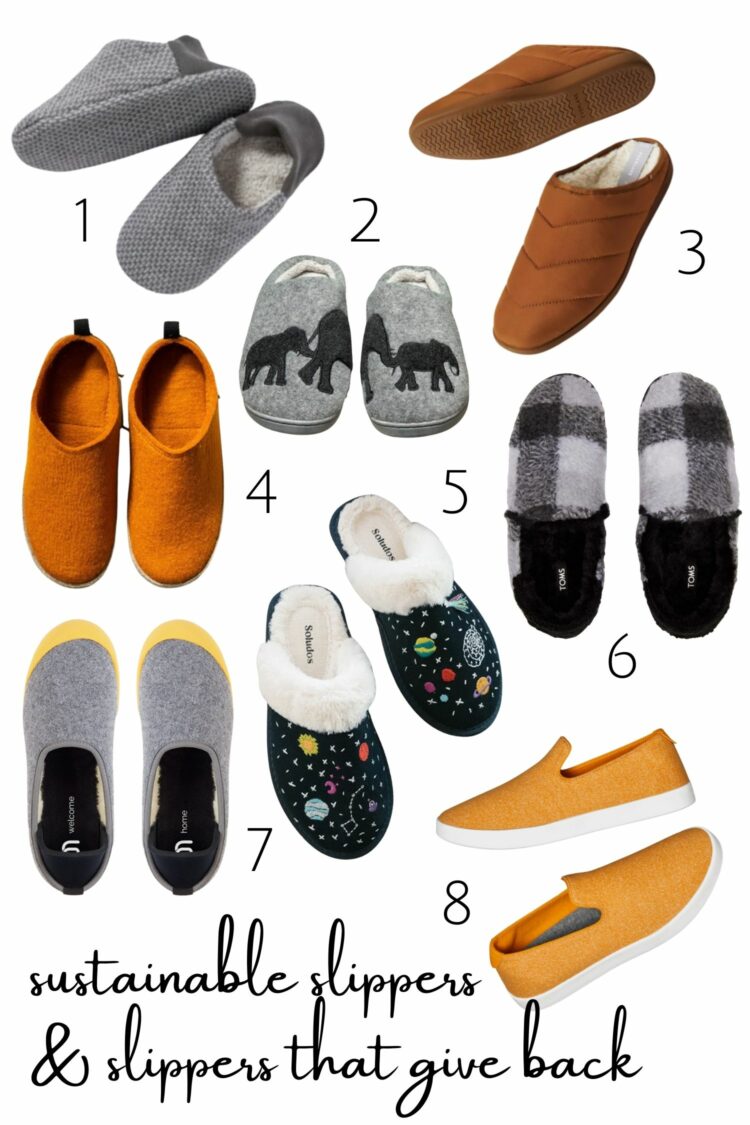 The Best Stylish Slippers for Women
Why not be cozy AND chic? These slippers are stylish while providing warmth all season long!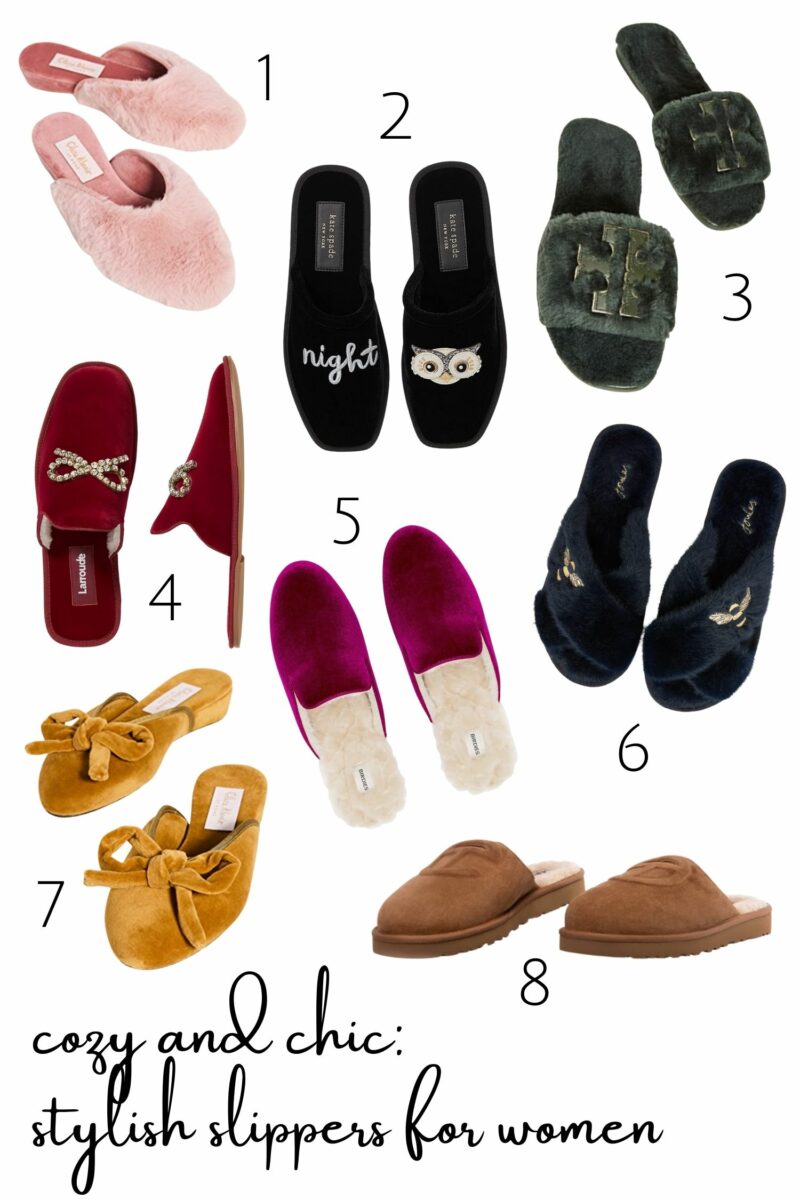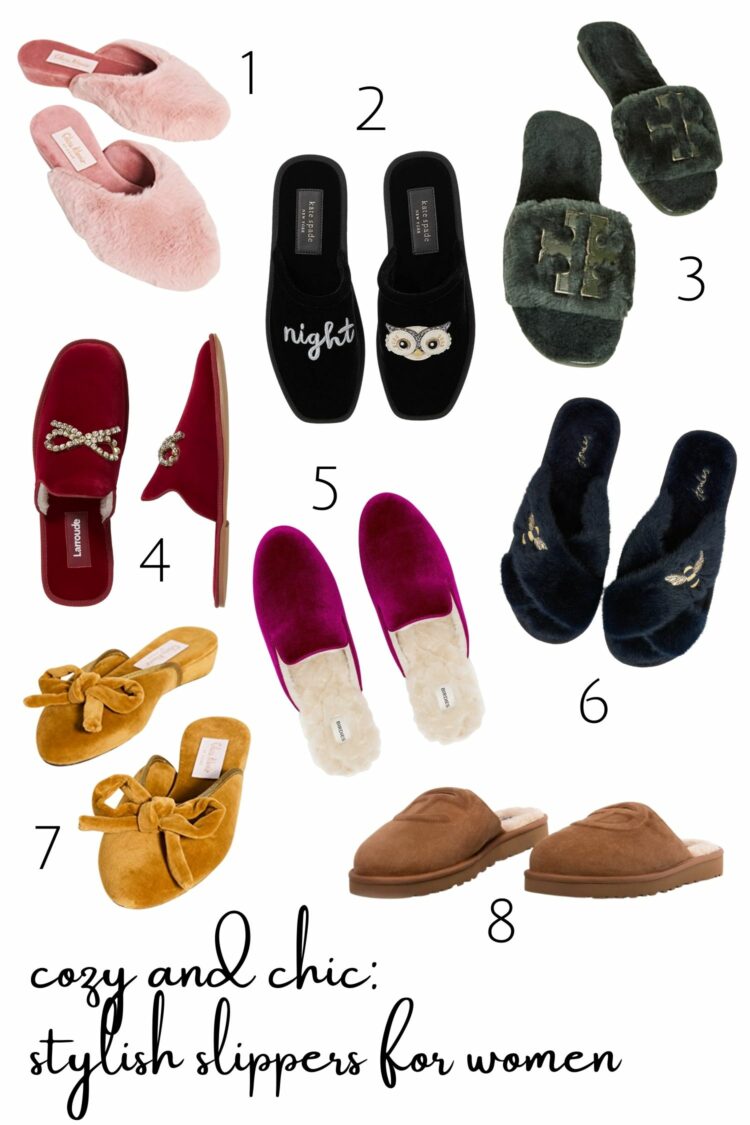 The Best Slippers with Arch Support
Whether you are one who desires footwear for plantar fasciitits or desire arch support for flat feet, these are the slippers that are best for the job. If you work from home, you may find these slippers to be more comfortable than your stockinged feet, even after winter.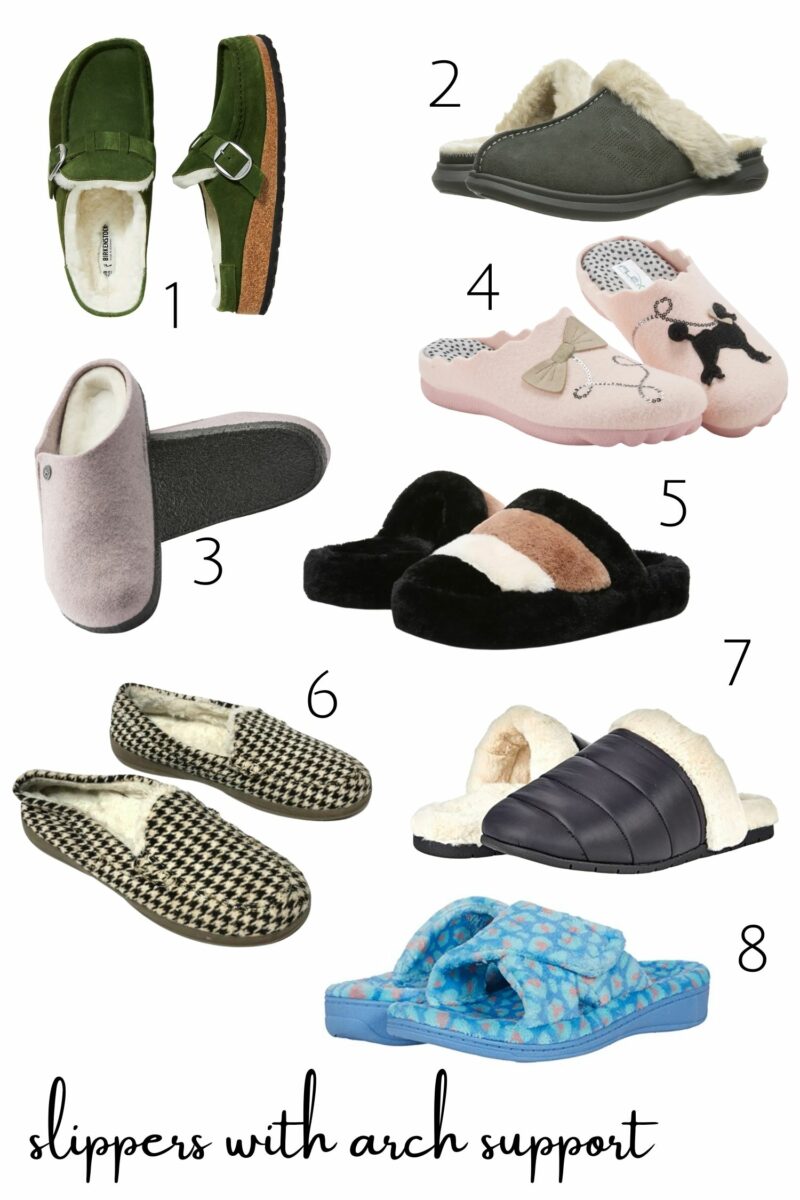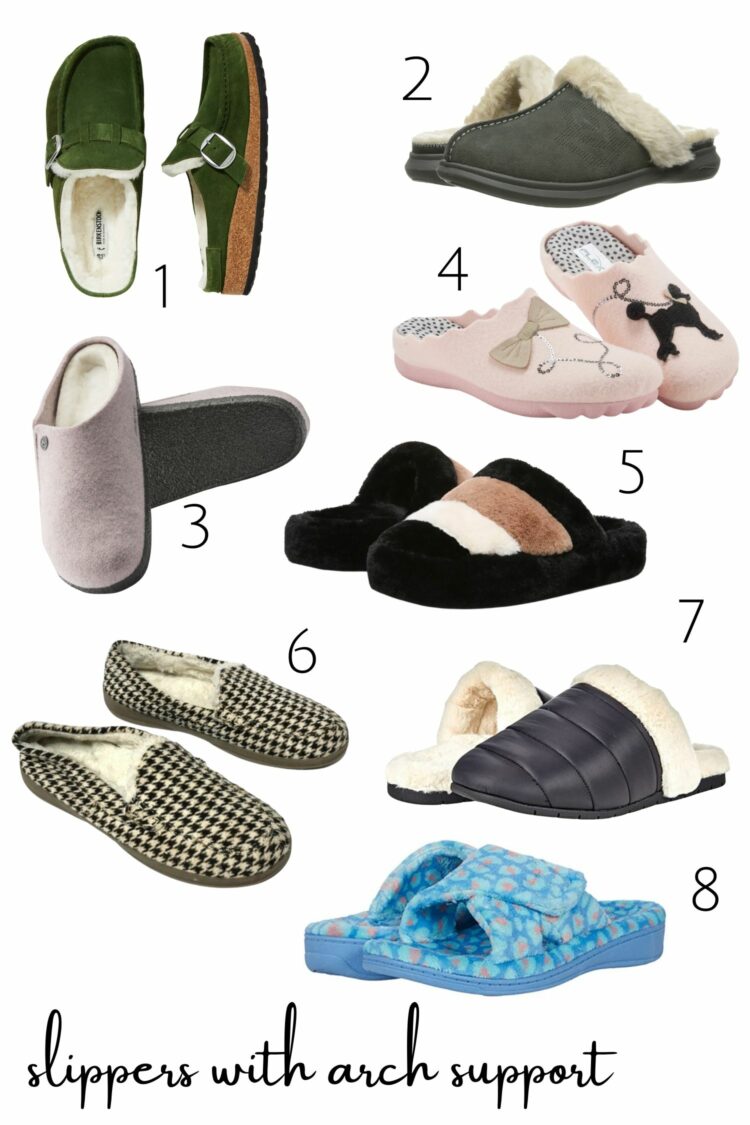 The Best Slippers for Women Recommended by the Wardrobe Oxygen Community
You recommend, and I listen! Crowdsourcing comments, emails, Instagram DMs and conversations in the Wardrobe Community on Facebook, these are the slippers you (and I) own, love, and recommend: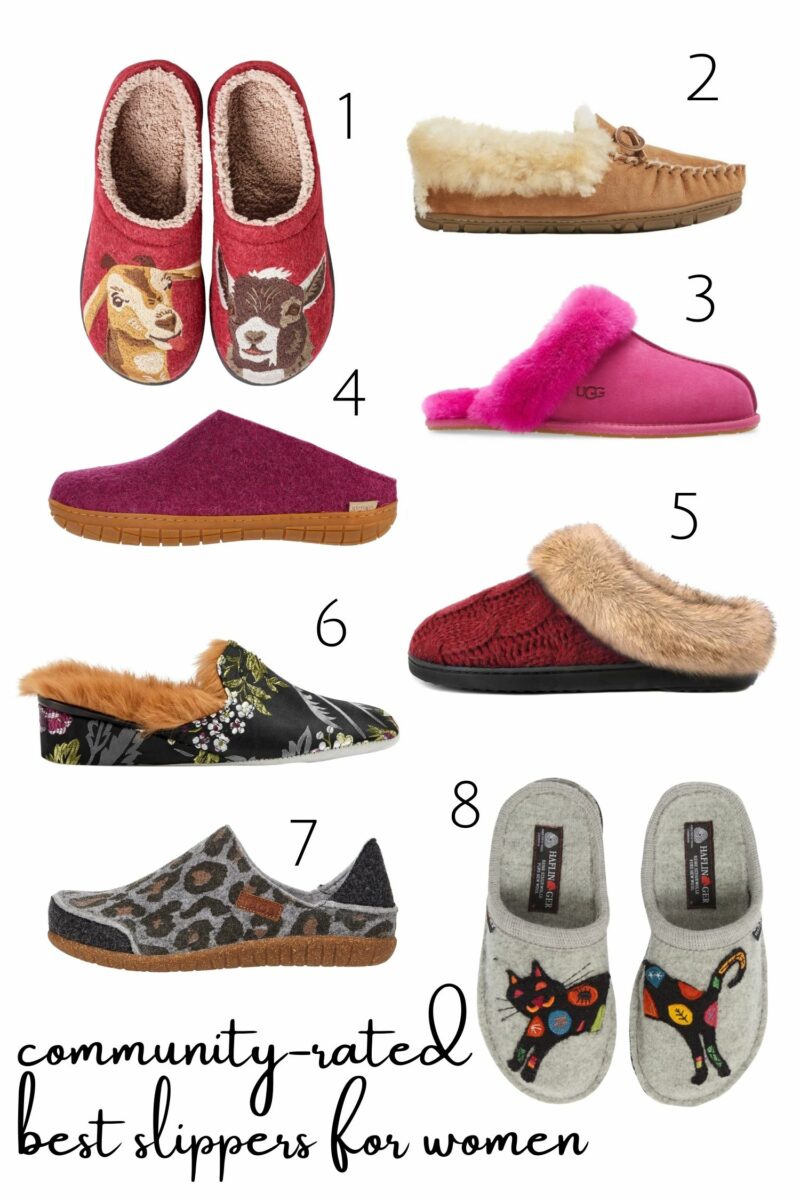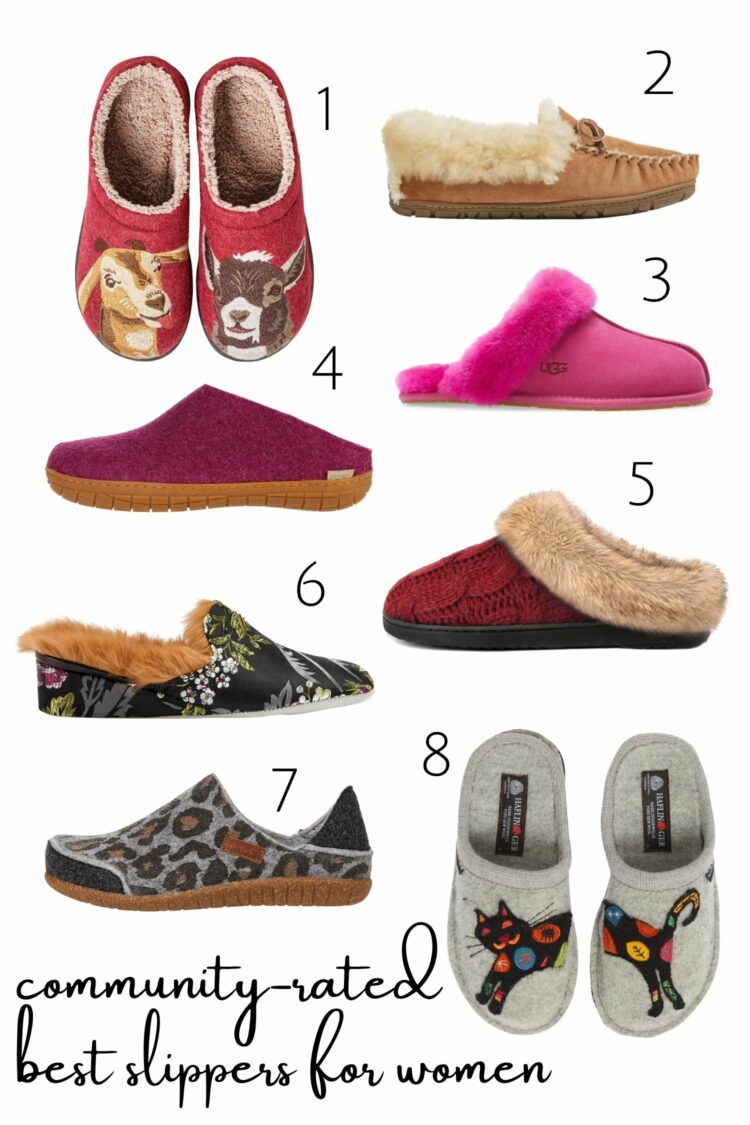 L.L.Bean "Daybreak" Scuffs – A cult favorite for a reason, this wool clog features a high-pile fleece sock liner for warmth and comfort and an anti-slip rubber sole. I picked the goat version for the collage because I love goats, but L.L.Bean offers 11 different colors and prints. $64.00
L.L.Bean Wicked Good Moccasins – With over 4 million pairs sold over the last 5 years, it's no surprise these are called the best slippers ever. Offering regular and wide widths and seven colors, these slippers have great traction, cushioning, support, and superior construction using premium sheepskin. $79.00
UGG "Scuffette II" Slippers – A classic. This comfy, water-resistant suede slipper is trimmed and lined with genuine shearling; readers share these are worth the money as they last season after season. Seven colors and prints to choose from. $89.95
Glerups Wool Slip-Ons – It was a tie between this style and the shoe style of Glerups for rave reviews from the Wardrobe Oxygen Community. Members share these truly mold to your feet after a few wears, hold up great, and offer moderate arch support. 13 different colors to choose from and men's sizes also available. $135.00
ULTRAIDEAS Sweater Knit Slipper – One of those unexpected budget-friendly yet high quality items on Amazon, these slippers are the cheapest in the bunch but get rave reviews for extreme cushioning and technology that keeps your feet from sweating while remaining cozy warm. Four colors available. $9.99 – $12.90 depending on color/size.
LAMO "Lucille" Slippers – I have bought LAMOs before and found the quality excellent especially for the price. I haven't tried this specific style by the brand but after your reviews and checking out this chic style, I may have to! Two colors available. $99.99
TAOS "Convertawool" Slippers – The footbed features arch and metatarsal support, but it also removable to accomodate orthotics. The back can fold down to turn into a slip-on. Plus, the wool is ethically and sustainably sourced.
Haflinger "Sassy" Slippers – This is just one style of slippers from Haflinger, which tied with the L.L.Bean mocs for most favorite slipper of the Wardrobe Oxygen Community. Haflinger has been making boiled wool slippers in Germany for over 50 years and these are loved for comfort, durability, and a great range of prints and colors. $88.95

Do you have a favorite pair of slippers not included in this roundup? Please share in the comments below! Who knows, it may be in next year's roundup of the best slippers for women!