This article may contain affiliate links; if you click on a shopping link and make a purchase I may receive a commission. As an Amazon Associate, I earn from qualifying purchases.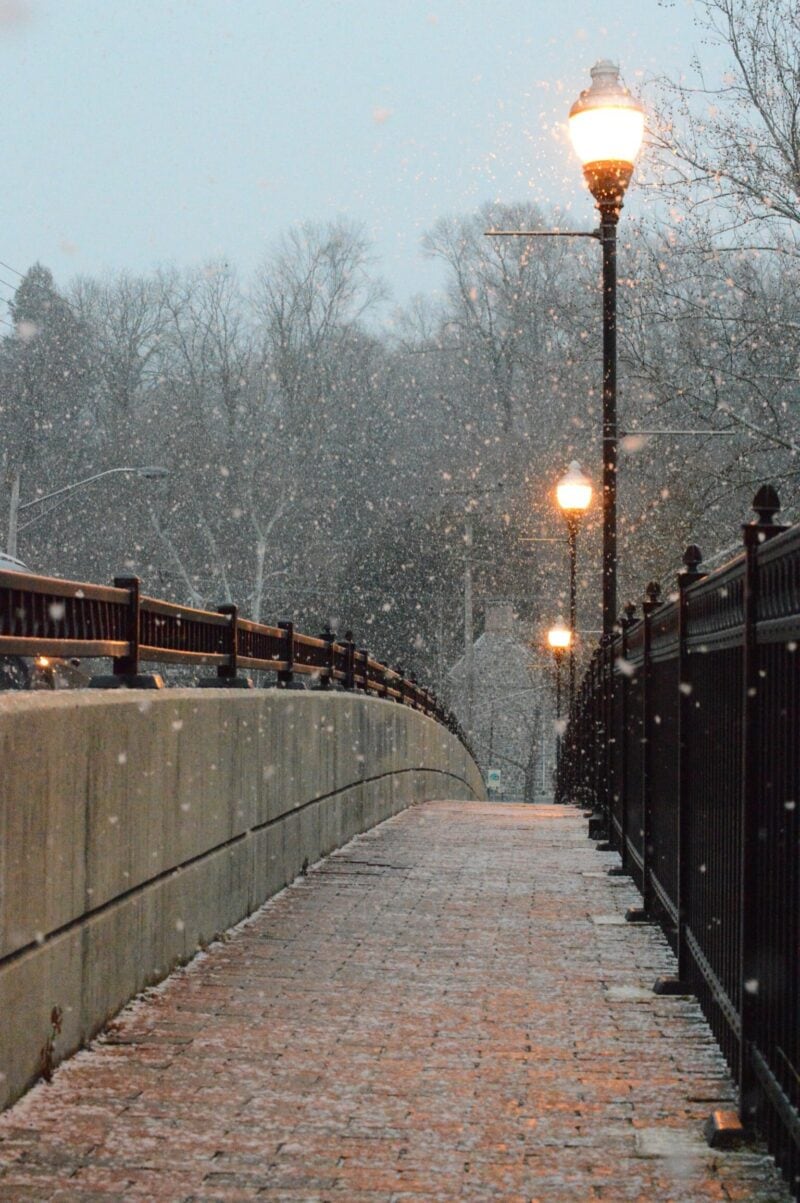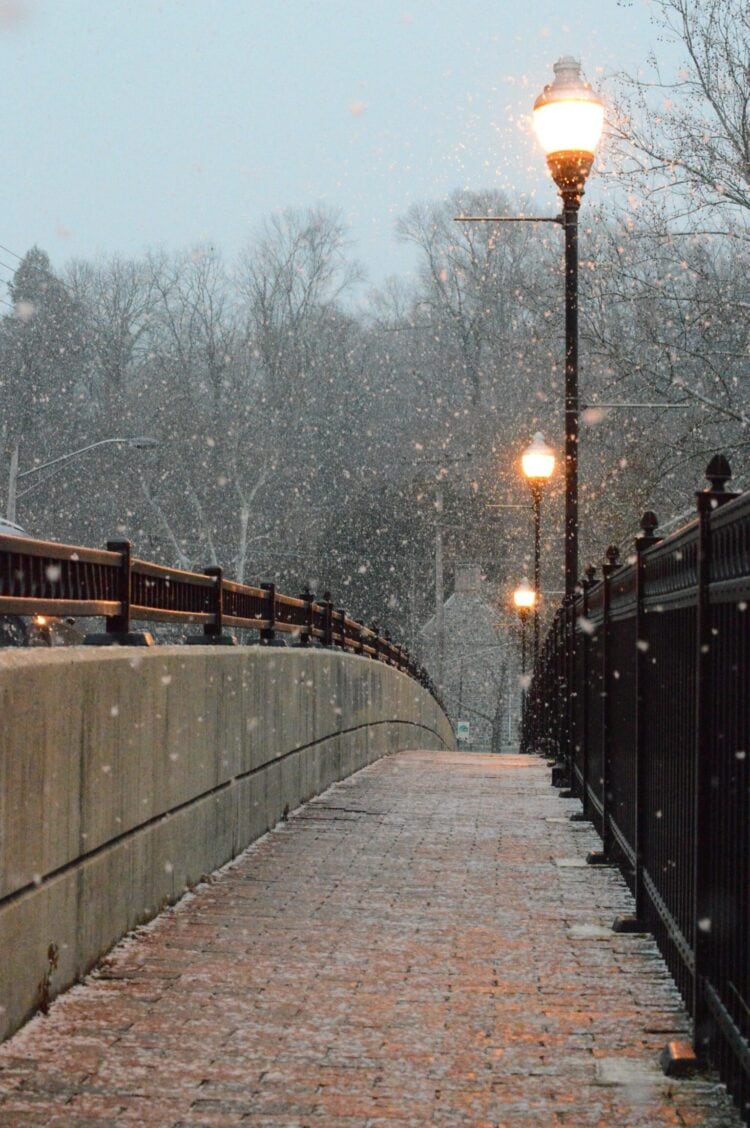 Weekend Reads
It's the most wonderful time of the year… it's when NPR brings out their Best Songs of the Year list! (NPR)
I usually hate these articles that just paraphrase Twitter discussions, but this one is actually interesting and I hope it is spread far and wide to doctors: A gynecologist asked women how to design his new office. The answers are so on point. (NBC LX)
The year in vibes. (New Yorker)
Small business owner? Friends with a small business owner? This small business owner may have just the right gift for you.
What you learn at Santa School. (Washington Post)
When I worked from home in Corporate America I would carry my laptop into the kitchen, the bathroom, everywhere to keep my mouse moving and not have my boss think I'm slacking even though I was getting my work done and just being a normal human being doing normal human being things. Now they have gadgets for that. (Vice)
In praise of generalism. (The Believer)
Corn flakes were part of an anti-masturbation crusade. (Mental Floss)
In Seneca Falls, a desperate leap and real-life angel tie in to 'It's a Wonderful Life'. (The Buffalo News)
How fashion became a part of The Nanny's legacy. (Vox)
I can't recommend these insoles enough. I put them in my boots, my sneakers, my Peloton shoes, even my slippers! My husband even loves them.
How long dies Instagram have as fashion's social network? (The Back Row)
A Black job applicant's lawsuit is the first to allege hair discrimination under the CROWN Act. (Insider)
This is the most entertaining restaurant review I've read in a while; I feel for those who had this meal! (The Everywhereist)
OMG, and the chef replied! (Twitter thread)
The power of mentors in the queer community. (Salty)
Saudi camel beauty pageant cracks down on cosmetic enhancements. Yes, you read that correctly. (BBC)
The elephant who could be a person. (The Atlantic)
"Jeopardy! fans are like trans people: There's not actually that many of us, but everybody knows a few." (Episodes)
Debt demands a body. (Longreads)
Hey my fellow grown-ass women, I found the perfect gift for your best buds. It's on sale for $15 and will arrive before Christmas and it's from a small woman-owned business in DC.
The influencers who stole Christmas. (Embedded)
The insane resurgence of vinyl records. (The Hustle)
I am not the right age to have been familiar with Colton Haynes, but reading his story of trying to make it in Hollywood while gay in the late 2000's and through the 2010's is horrible and heartbreaking. (CW: sexual assault and harassment) (Vulture)
The tyranny of the task. (The Baffler)
Hear/See/Read
We really seem to have our watching in waves. Some weeks I struggle to have something to share here, other times like this week, I have a lot! With me working at an office instead of home, I end work earlier and we find we have time to maybe watch a movie in the evening instead of a quicker show.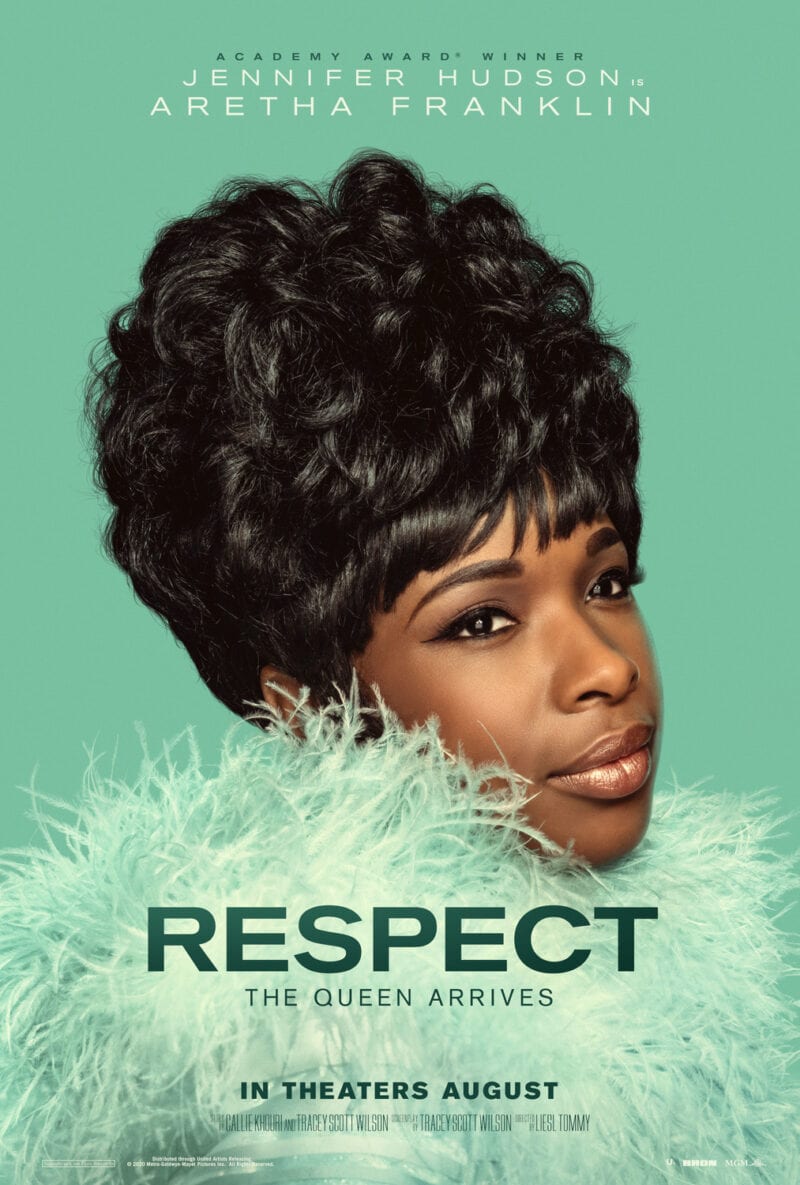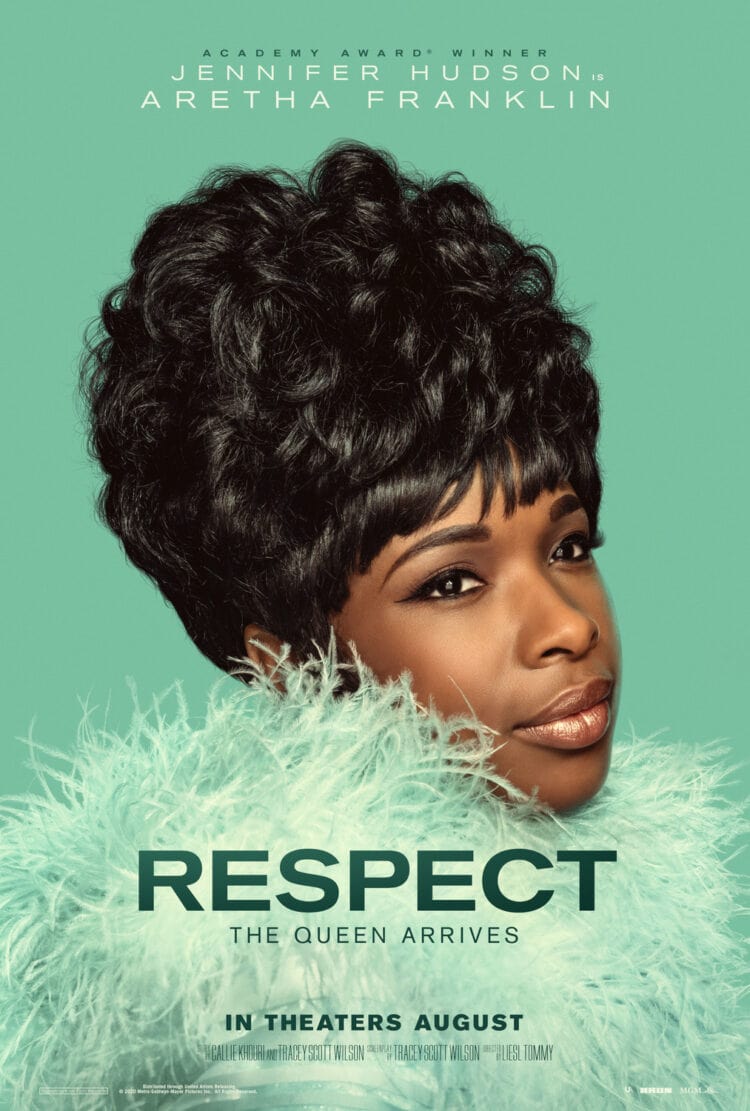 We finally saw Respect, the movie about Arethra Franklin that stars Jennifer Judson. We loved this movie, but unless you are extremely familiar with Franklin's story, have Google at your side to understand what is being glossed over or how the timelines match up. I was searching how many kids she had, how old she was, her relationships, where she lived, what labels she was contracted to, the careers and lives of her sisters… we ended up pausing the movie a few times to read aloud and fill in the gaps.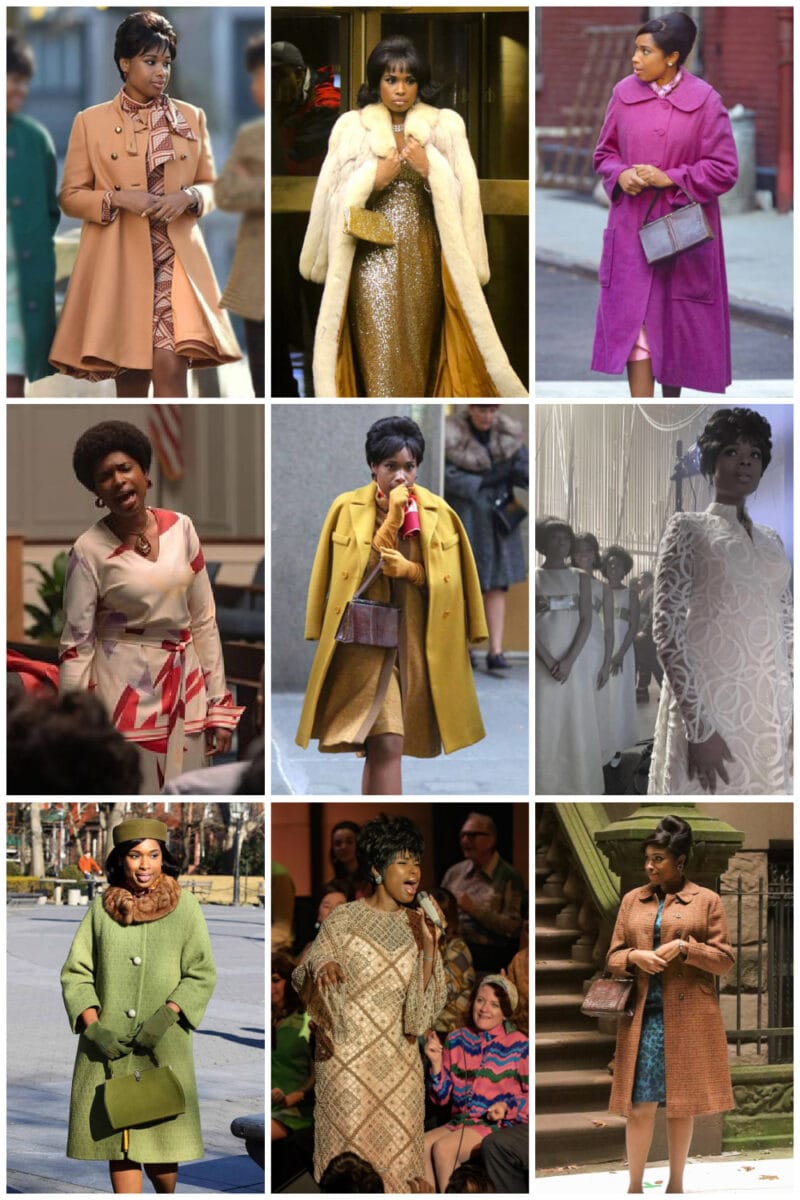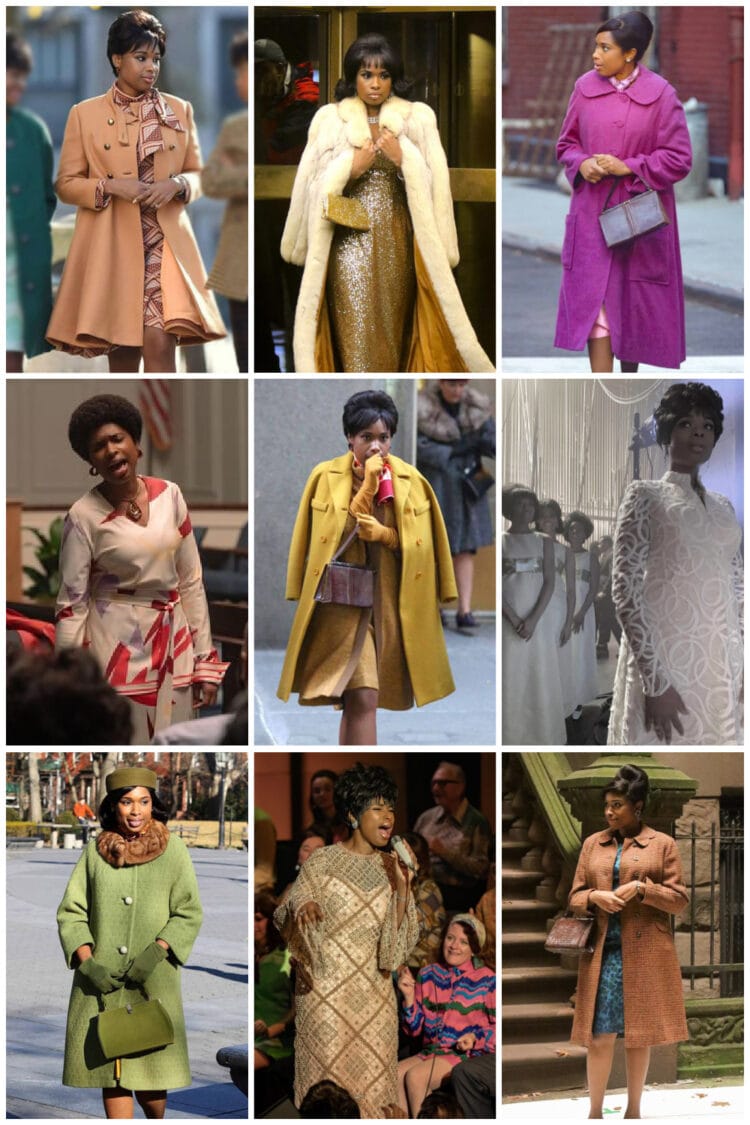 This movie is pretty surface level, but that doesn't mean it's a bad movie. Jennifer Hudson is phenomenal. She is a great actress, a mind-blowing singer, and she gives Franklin the respect she deserves and brings as much depth to the role that the script allows. The scenes where Franklin is collabing with the Muscle Shoals Rhythm Section was awesome and truly showed the artist's skill. And props to costume designer Clint Ramos who replicated many of Franklin's iconic looks and captured the vibe of the times in everyone's wardrobes. Respect is on Apple TV and On Demand to rent for $5.99.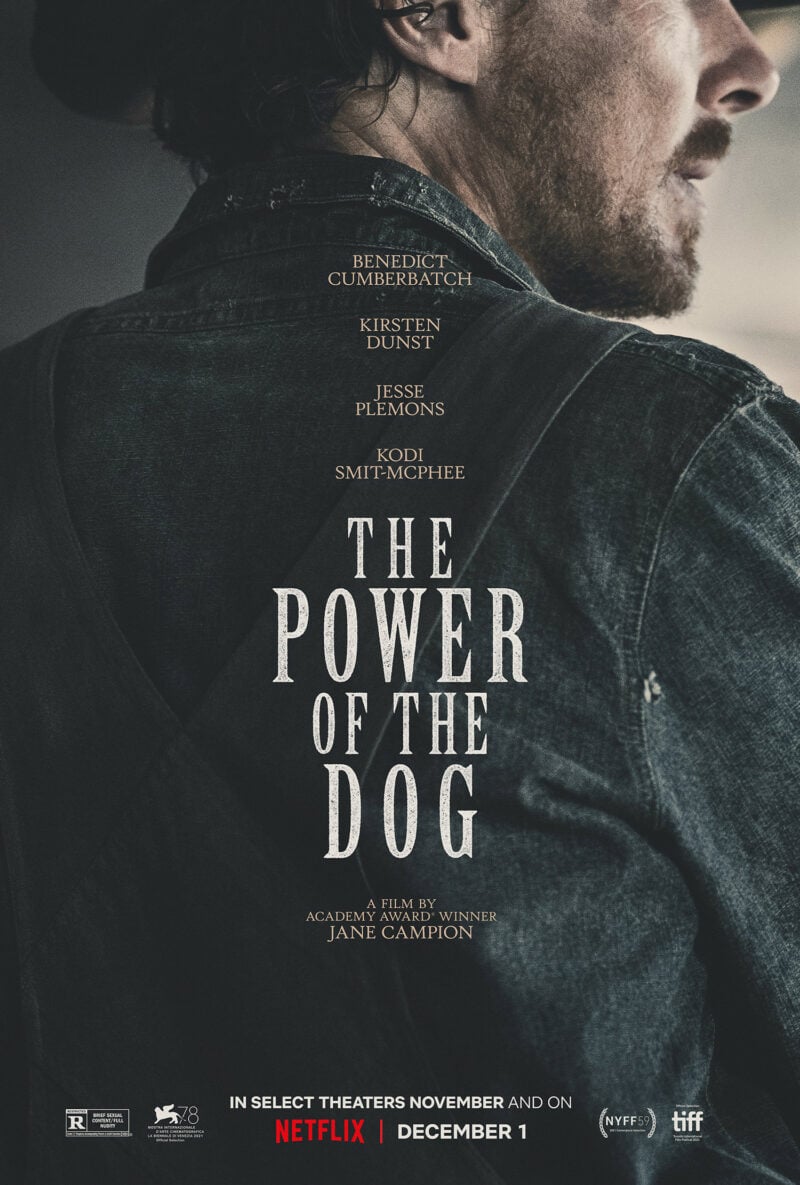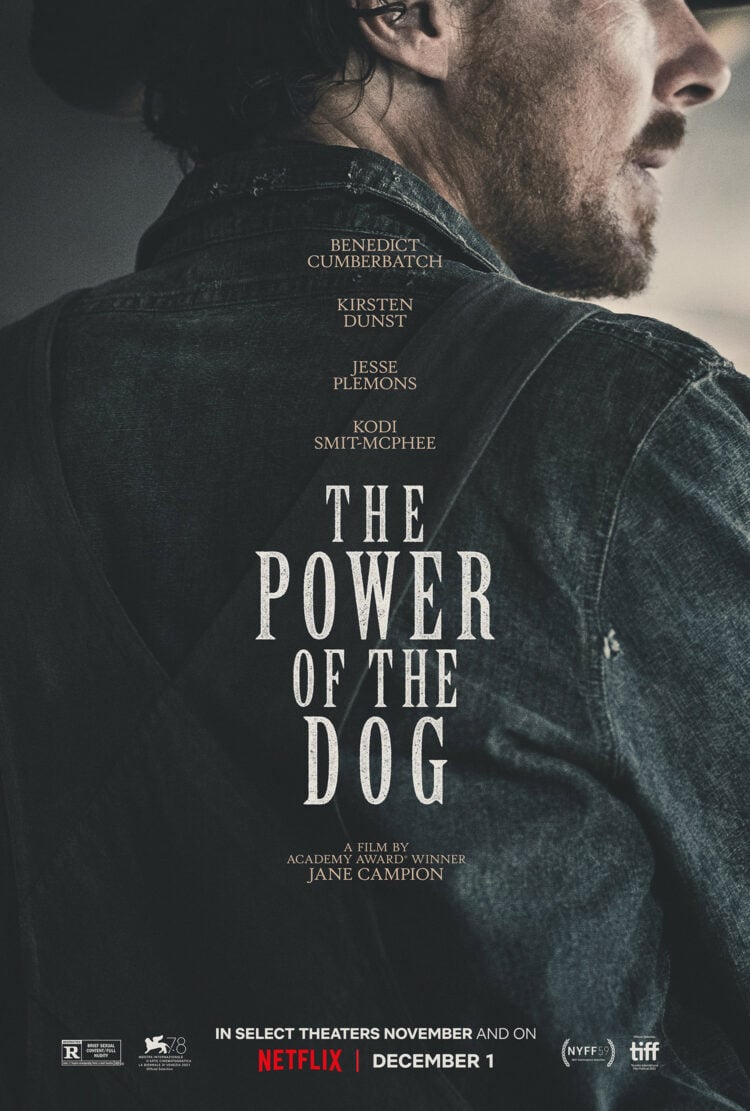 And then still on our Montana kick from Yellowstone, we checked out The Power of the Dog, a Netflix film starring Benedict Cumberbatch and Kirsten Dunst. I started out NOT liking this film. Cumberbatch's role is of a man in the 1920's who has managed a Montana ranch for 25 years and he looked hella uncomfortable riding a horse. He felt so cliche, being unwashed and unafraid and mean and clearly was uncomfortable with himself and was hiding a secret.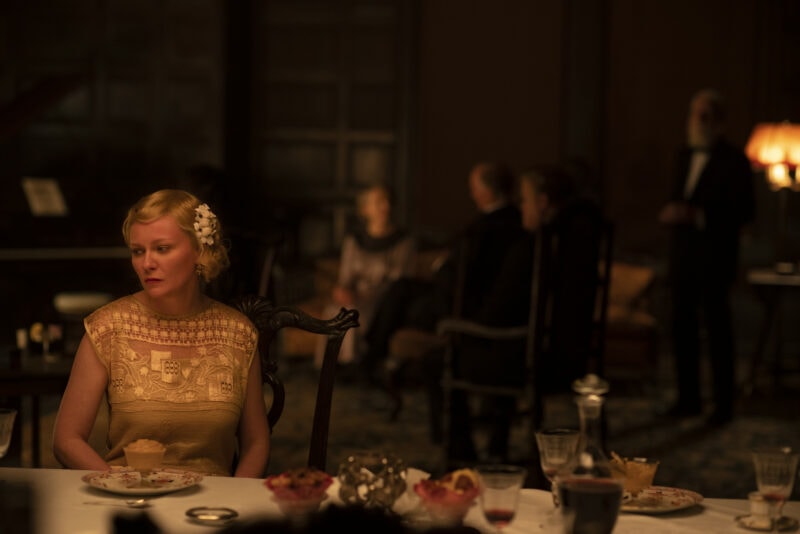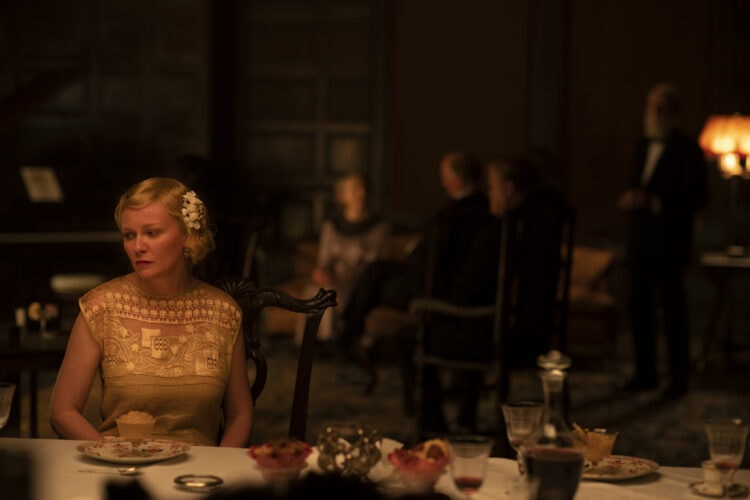 The Power of the Dog is set in chapters, and it's hard to tell how much time has spanned between each chapter. For the first half of the film, this bothered me, but I got used to it and appreciated this way of being able to fast-forward to pivotal times in the story. Dunst was great in her role; it was lovely to see her in a role that really pushed her and she captured quiet emotions so well. I still felt Cumberbatch got the role because of his name versus him being a good fit.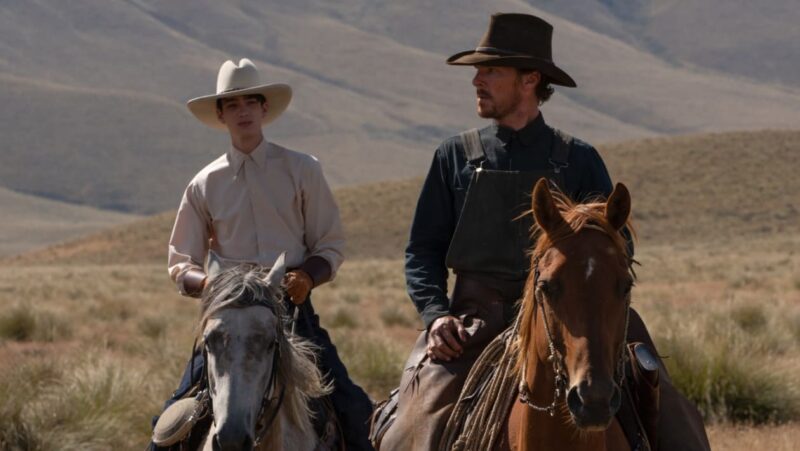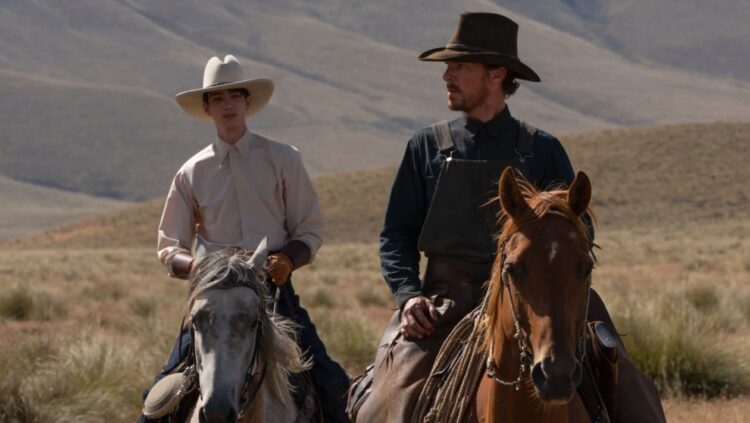 And then in like the last 15 minutes of the movie, I was like oh damn, this is a good story. This is clearly a Jane Campion film. Damn, I wish I read this instead of watching it. I still have problems with both brothers being so awkward on a horse and Cumberbatch's accent/attempt to cover and create an accent, but it's a good story. I just don't know if you strip away the star power and the beautiful scenery (actually New Zealand, not Montana) if it's that good of a film.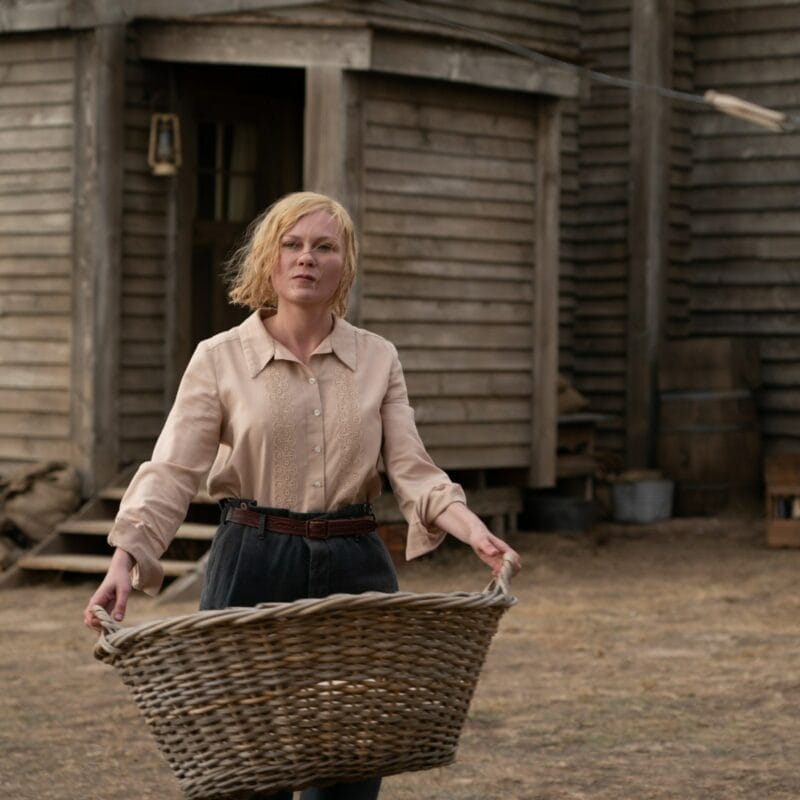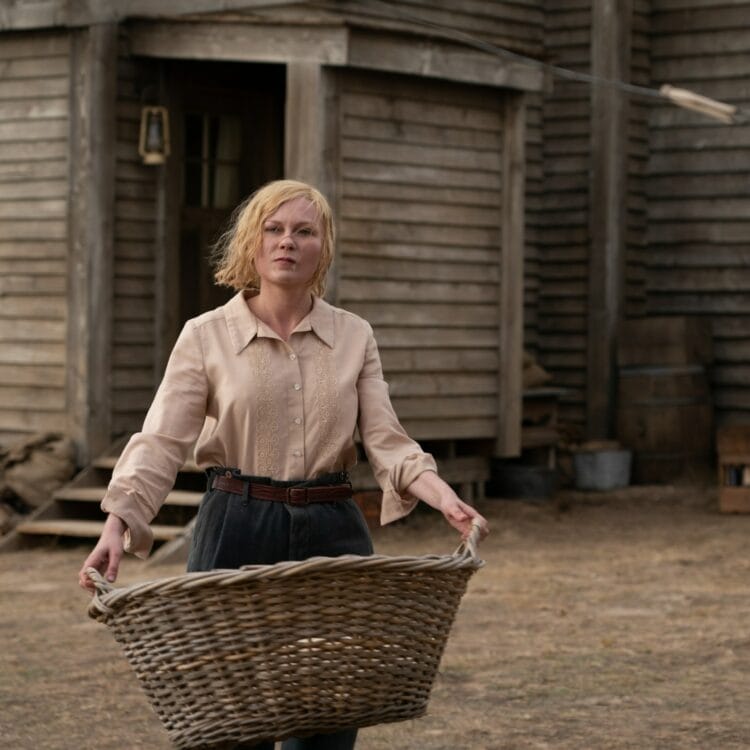 The Power of the Dog made me think of The Dig, another Netflix film that received rave reviews and really bothered me. It's frustrating to have big names in front of and behind the camera, big budgets, and yet have a movie just leave you wanting more. I don't know if it's a need to get as much content out as soon as possible to feed the beast of a society who wants new now now now or something else, but I was chatting with my movie buff friend and she agreed it's been a long time since she's seen a movie that really wowed her. And this film seems to blow a lot of folks away, and besides the story itself, this film did not blow me away. That being said…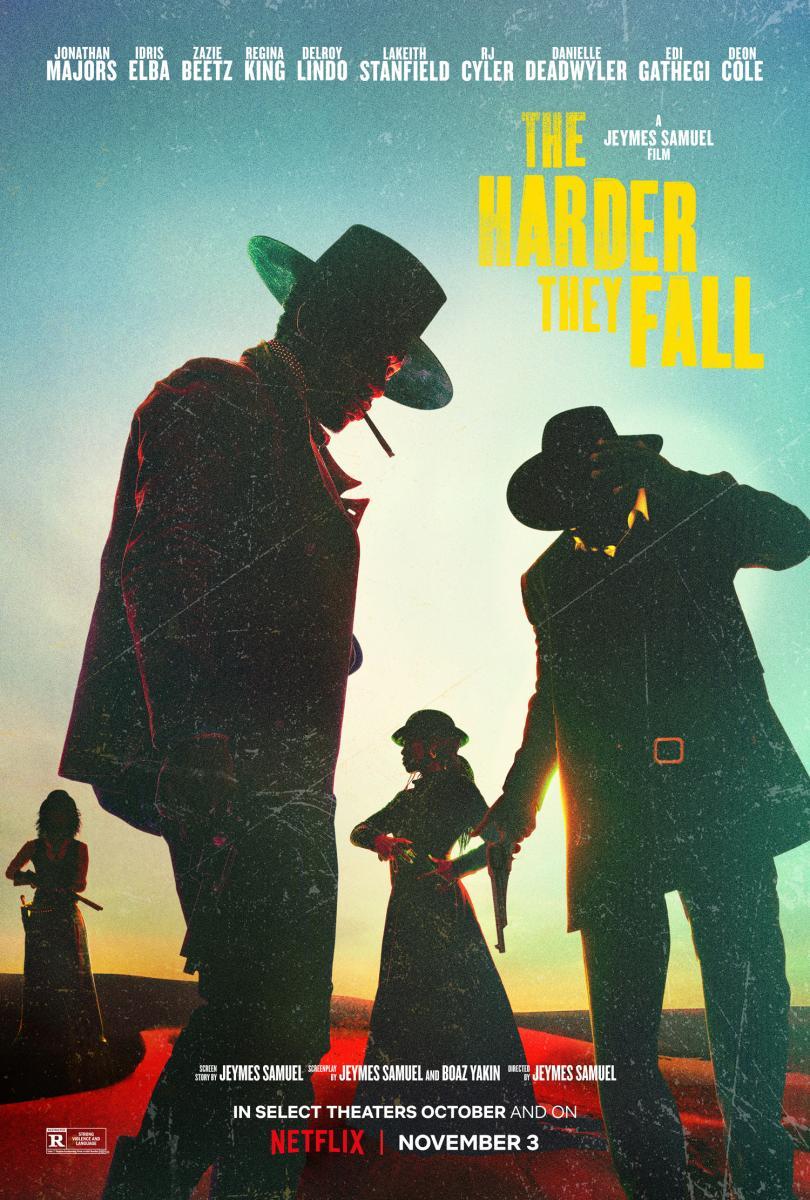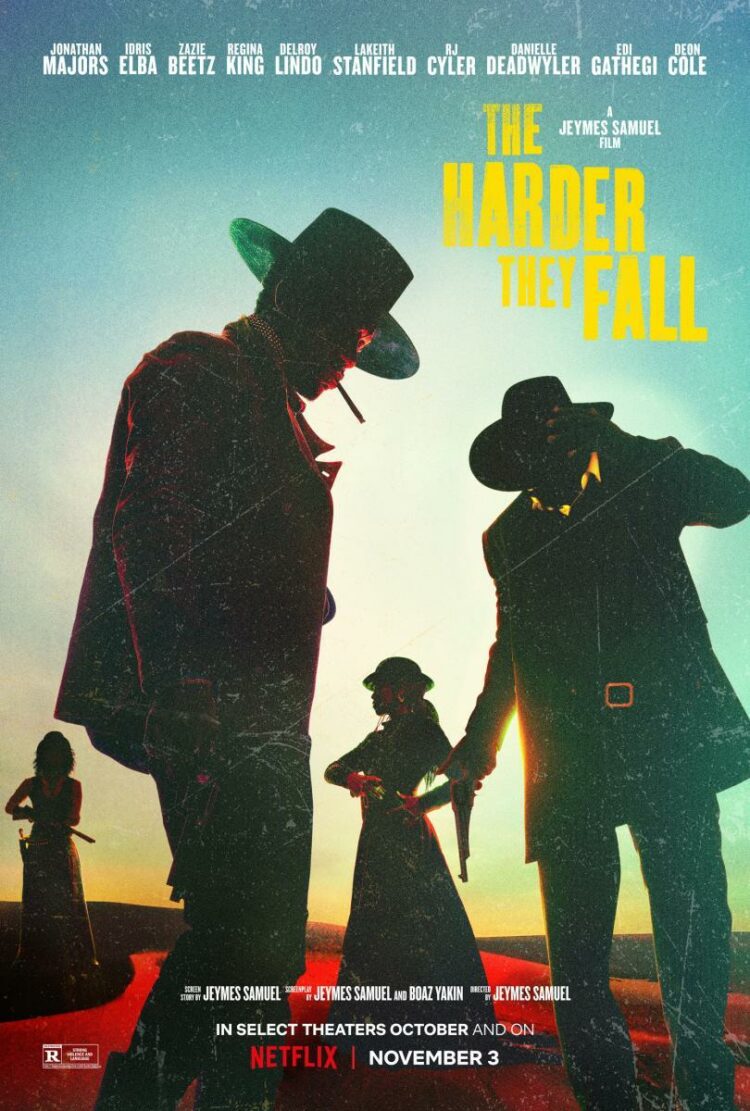 We also saw The Harder They Fall, a Western on Netflix. This was a great movie. This was the kind of movie Tarantino wished he made. It was co-written, directed, and scored by Jeymes Samuel, AKA The Bullitts (and fun fact: he's the brother of the artist Seal). It has a blockbuster cast: Idris Elba, Regina King, Zazie Beetz, Deon Cole, Damon Wayans Jr., Delroy Lindo, and the truly amazing LaKeith Stanfield and Jonathan Majors.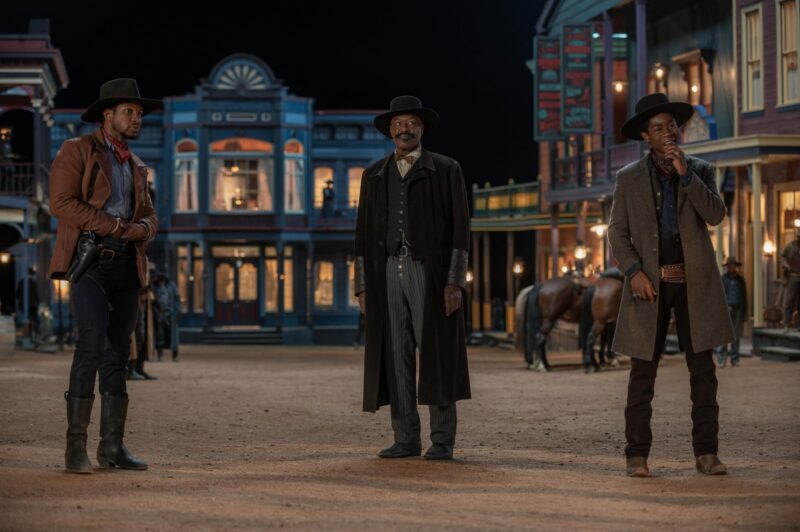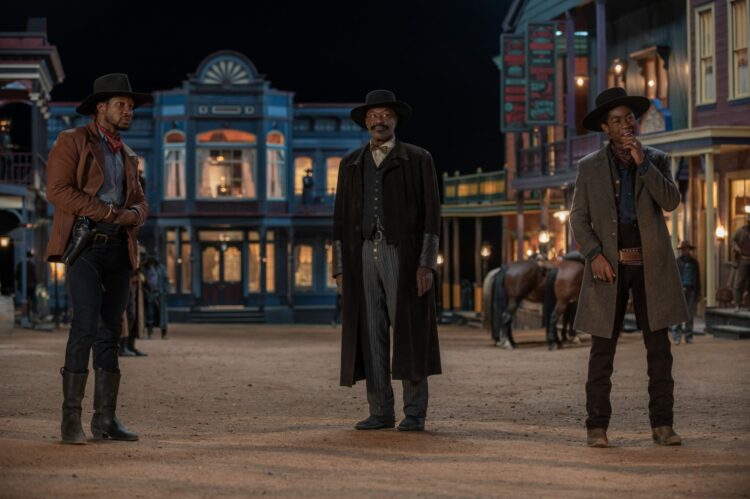 The Harder They Fall is incredibly violent and graphic, it may feature characters who truly existed but are in fictional stories and situations, but dang this was good. This is a movie that I wish I saw in a theater, because. I think it would have made a bigger impact on me than watching it in my living room by the light of my Christmas tree with my daughter in the kitchen FaceTiming her friend while microwaving a snack. I do like how the end is set up that there is the potential for a sequel. Because I would not mind seeing the actors who actually lived to the end of the film play these characters again.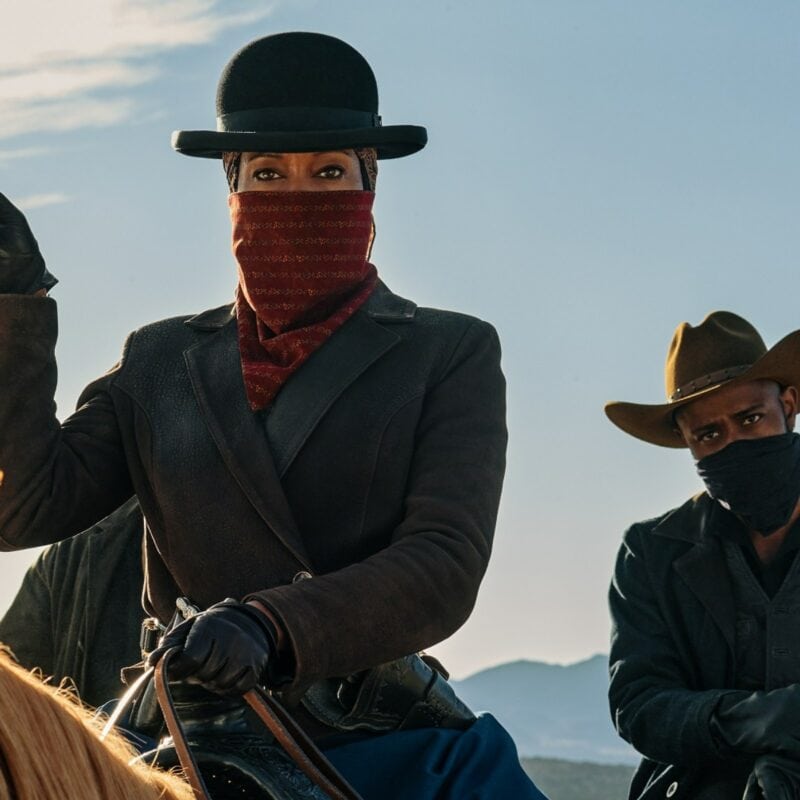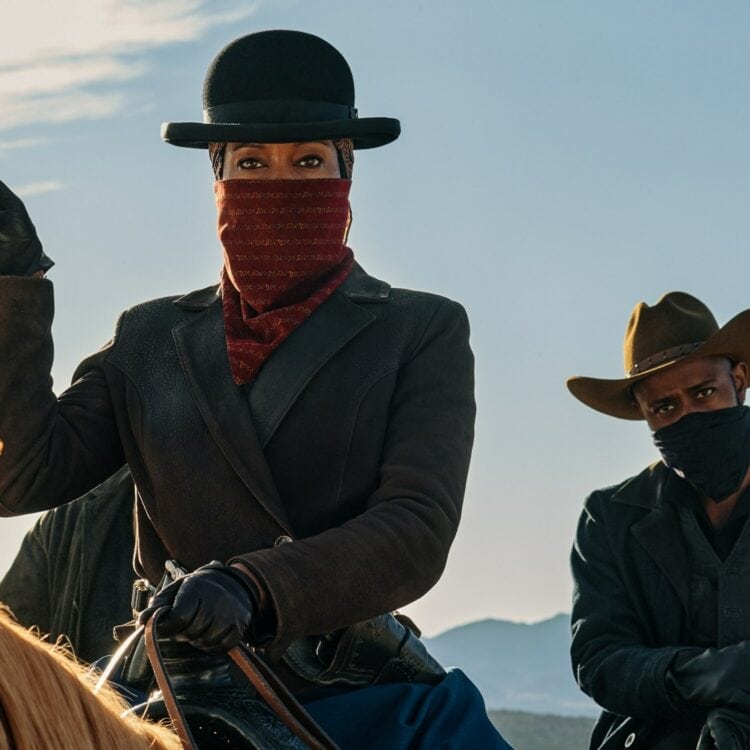 I must stress again the power of this cast. This was a film that requires a lot of physical acting, a lot of acting with just the eyes, and believable connections between characters. This cast was utterly amazing. I have always been a Jonathan Majors fan since watching Lovecraft Country, and he excelled in this film as well. LaKeith Stanfield was sooo good when he was on the screen I couldn't focus on anything else. And Regina King is a badass and a national treasure. I know I am not the only one who feels connected to her, seeing her grow up in front of us from 227 and Boyz n The Hood to the acting/directing powerhouse she is today.
For Your Entertainment
Two favorite artists together: Khruangbin and Leon Bridges. They're coming out with an EP together in February and just dropped this trippy video shot at the J. Lorraine Ghost Town in Austin for their trippy song that will be part of 'Texas Moon'. Add to your dinner or chill playlist. Enjoy.