This article may contain affiliate links; if you click on a shopping link and make a purchase I may receive a commission. As an Amazon Associate, I earn from qualifying purchases.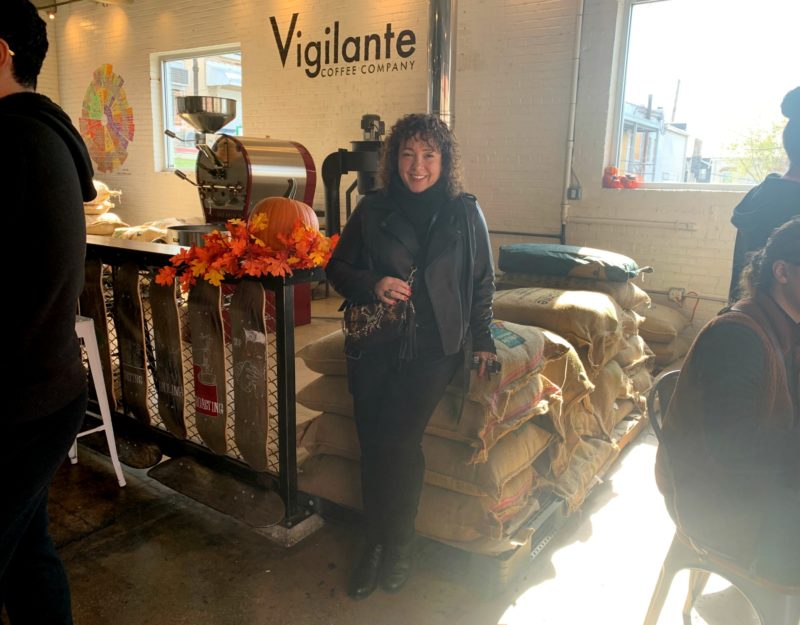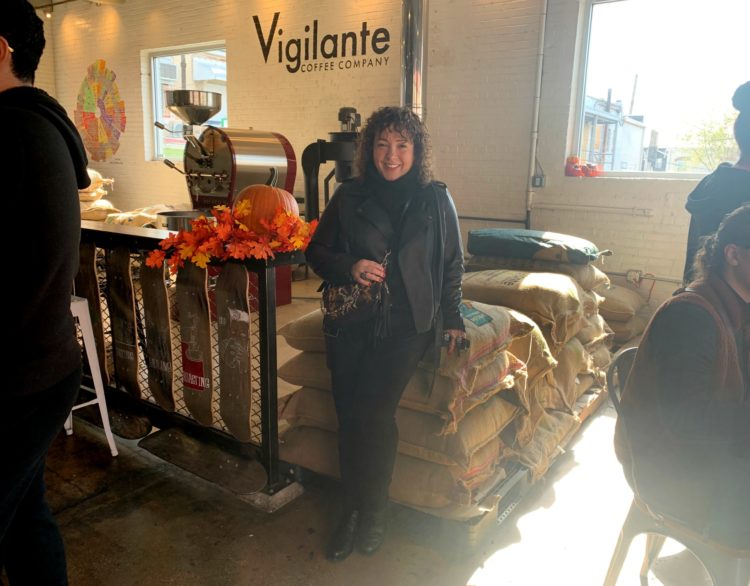 Some days I glam up with bright colors, and some days I keep it simple with a look of black on black on black.  This is what I wore last Saturday for a day of errand running that started with a quick coffee date with Karl at our favorite coffee place – Vigilante.  It was one of those perfect fall days that has enough of a chill to warrant a coat but warm enough that when in the sunshine you can enjoy the outdoors.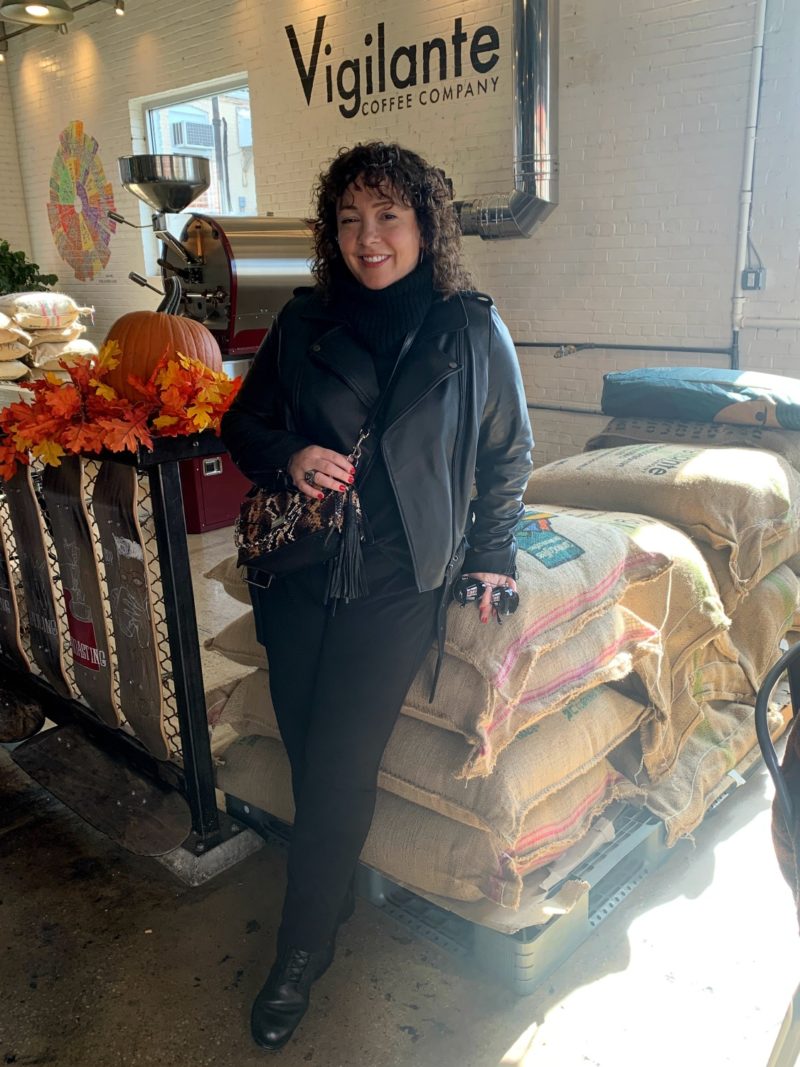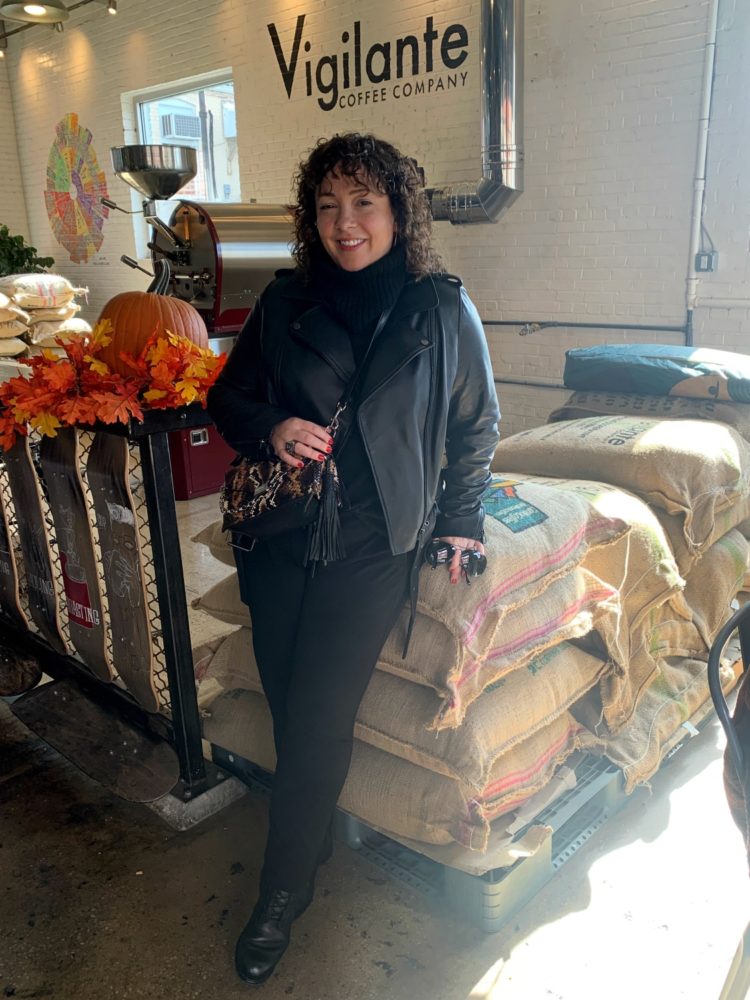 jacket | sweater | pants | boots | bag | sunglasses | earrings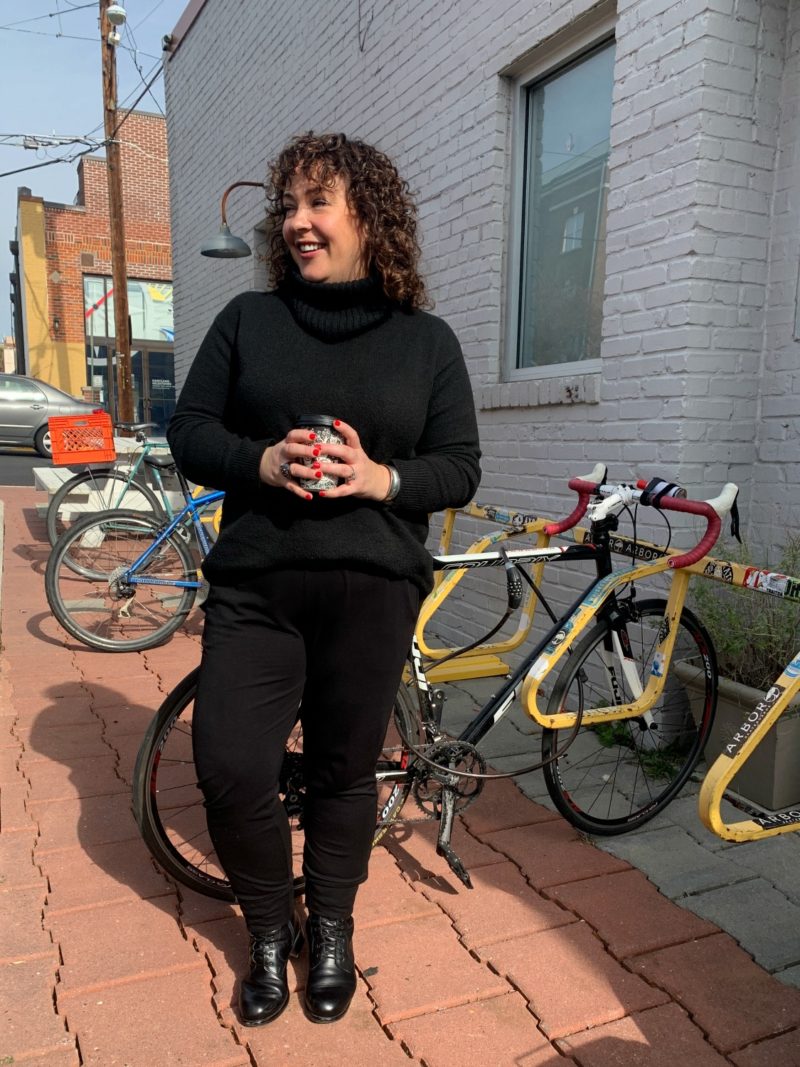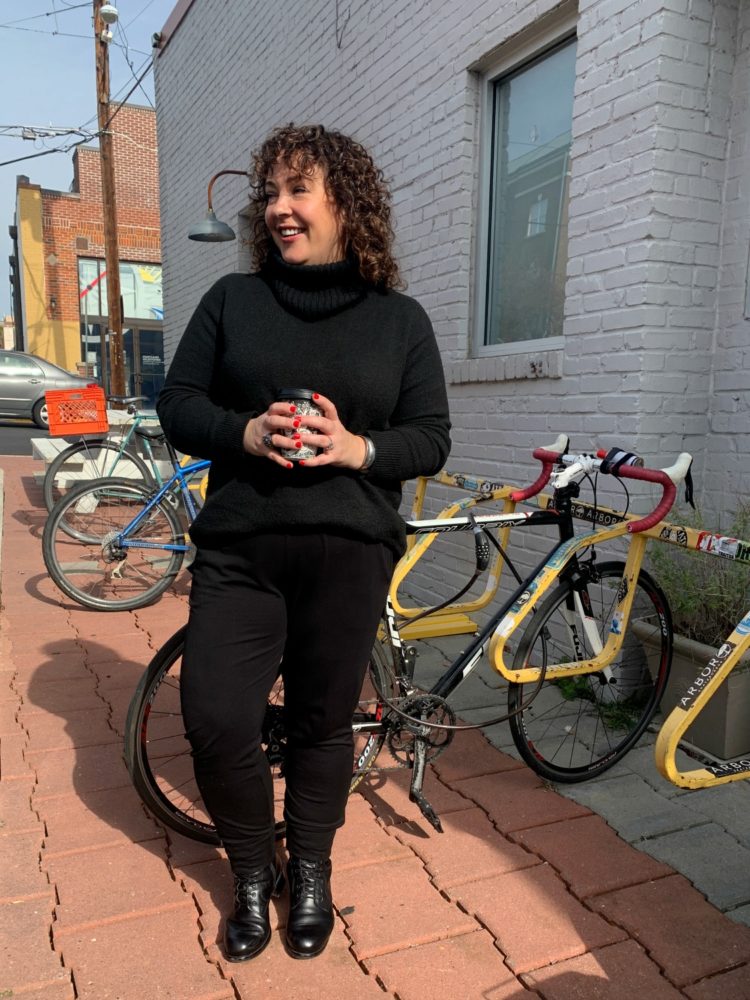 Jacket: Leeron Leather Moto Jacket c/o Universal Standard (XS) | Sweater: BP (L) | Pants: Pivot Jogger c/o cabi (L) | Bag: ALLSAINTS via Rent the Runway Unlimited (use code RTRDC22F051 to get $100 off your first month)| Boots: La Canadienne | Earrings: Serafina Two-Tone c/o Jenny Bird | Sunglasses: Ray-Ban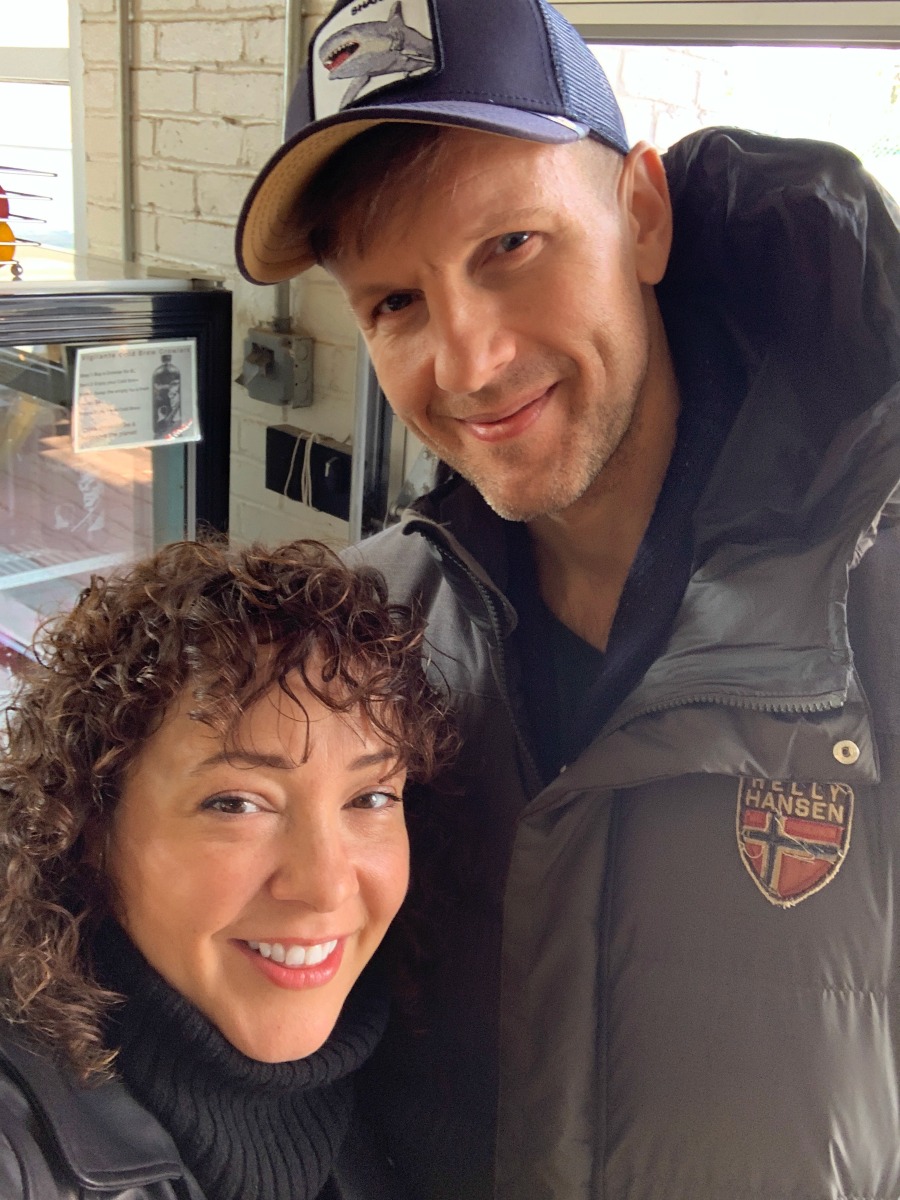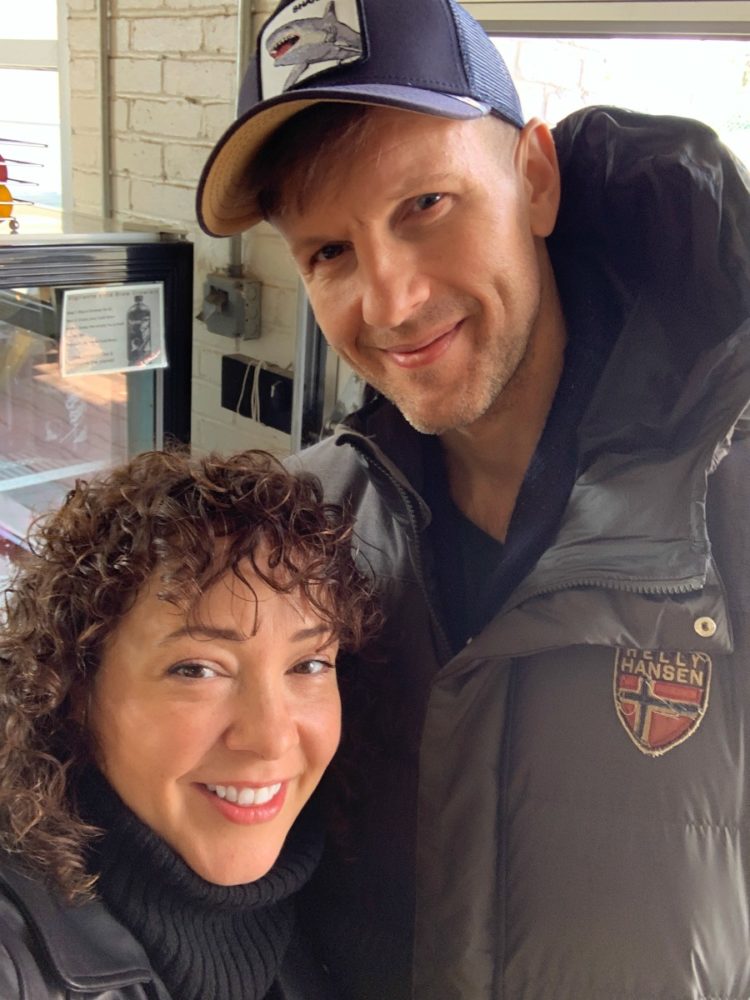 I mentioned this sweater in this past Saturday's Weekend Reads. It's not thick, it's like a lightweight stretchy chenille which is great indoors or when worn under another layer.  I like the tunic length and that the sides have split making it easy to French or half tuck the sweater which I did here.  The turtleneck is big but not tight or bulky.  I recommend sizing down.  Reviews say that it pills; I haven't had that issue yet.  When you dry it, don't hang dry as it will stretch longer. It comes in three colors, sizes up to 4X, and is less than $40.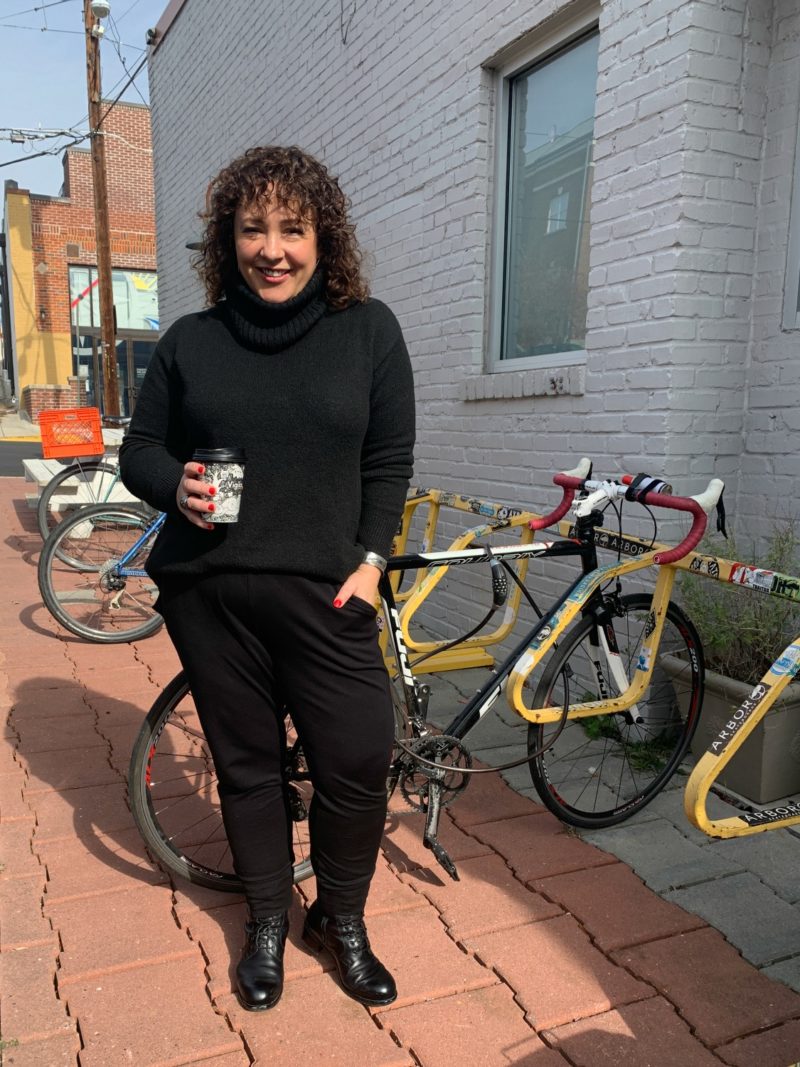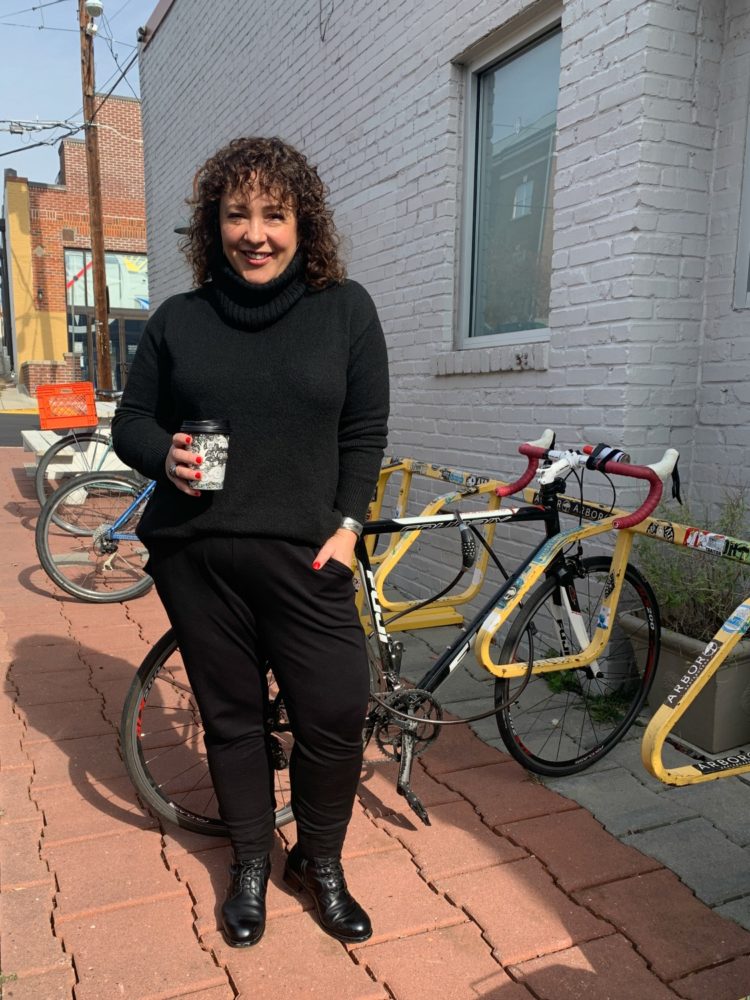 With it are the cabi Pivot Joggers which I featured previously in this casual Friday outfit.  I wore these all the time in early fall with sneakers and bare ankles; I've worn them with heels.  But neither are practical for a cold weekend morning.  I like the look with a slim lace-up boot like these.  Especially if your joggers are a bit cropped, this is a way to keep your ankles warm without ruining the line of the clothing.  These boots are waterproof and lined and roomy enough that I have them on with a pair of thick merino socks.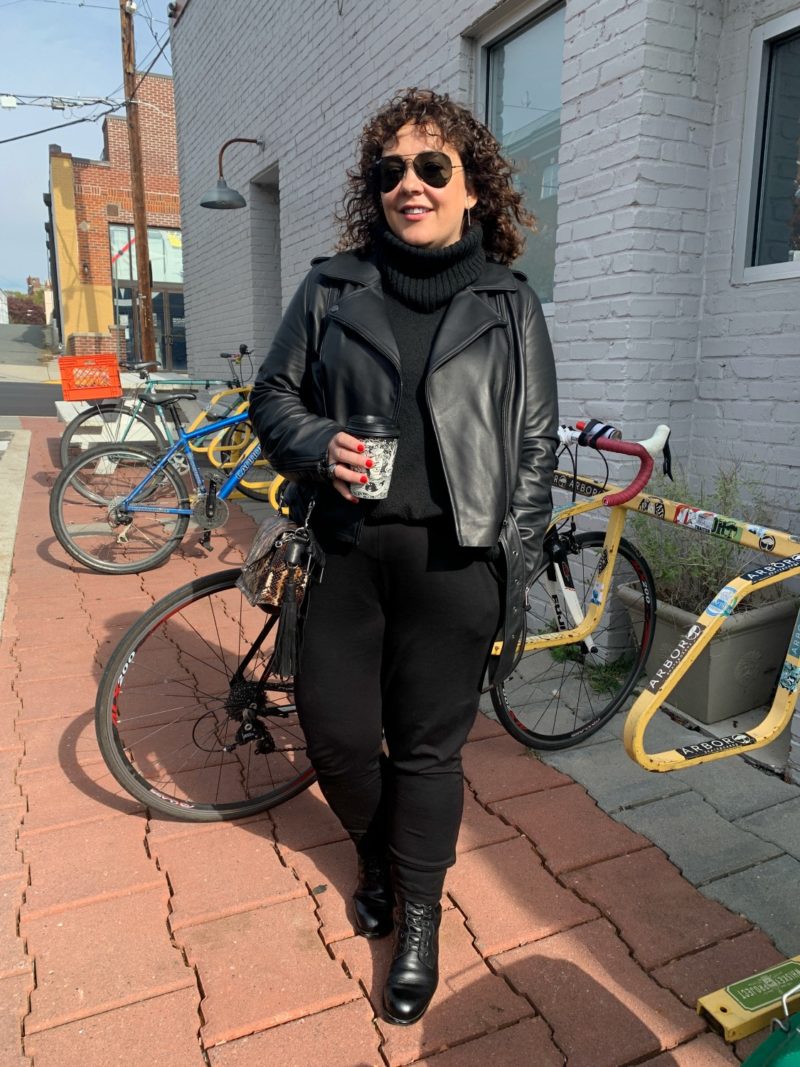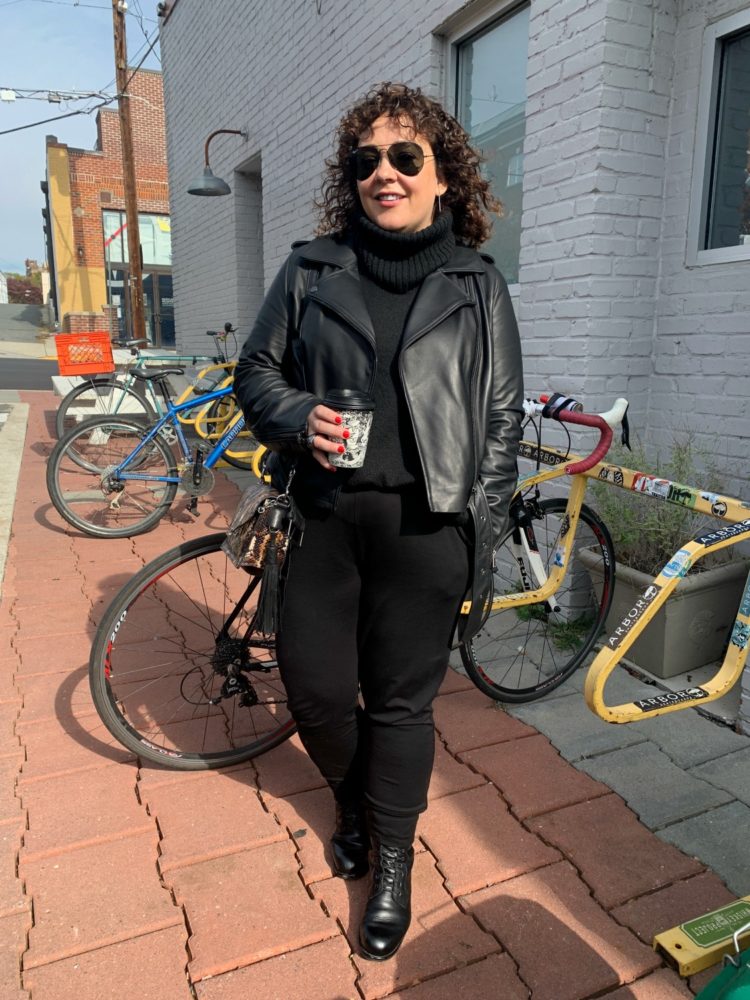 And the jacket, I wore it before in this review of the Universal Standard moto jacket and have worn it several other times on Instagram Stories and in real life.  I really love this jacket.  It's buttery soft, the hardware and details are just flashy enough, it's made with such quality and care.  It's soft enough that I can push up the sleeves, roomy enough to zip up over my large bust, and relaxed enough of a fit that I can fit it over sweaters but it doesn't look sloppy over a simple tank or dress.  If you'd like to try Rent the Runway Unlimited, use code RTRDC22F051 to get $100 off your first month.
Shop the Look: