This article may contain affiliate links; if you click on a shopping link and make a purchase I may receive a commission. As an Amazon Associate, I earn from qualifying purchases.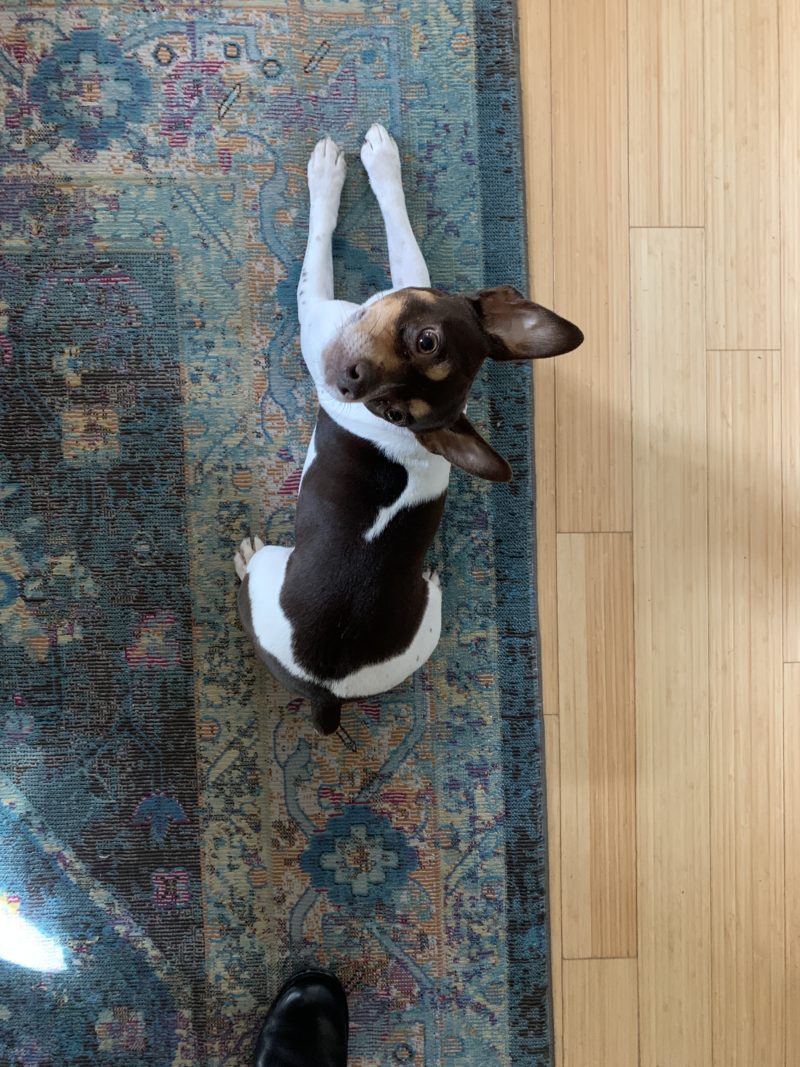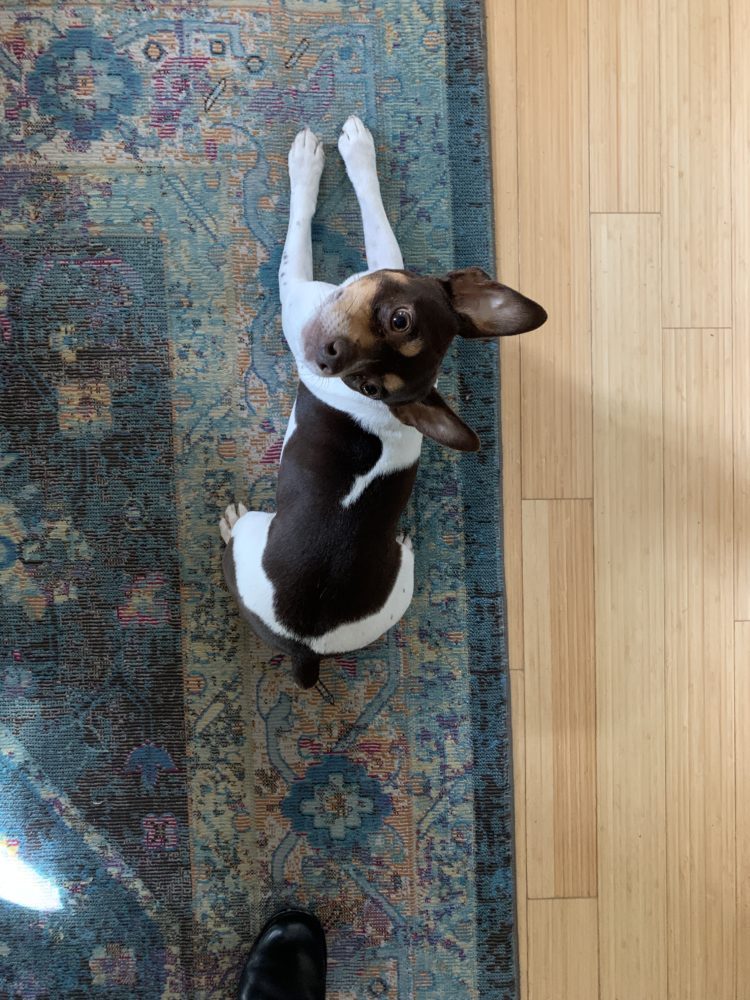 Once November arrives, life gets hectic. It can be a whirlwind of buying presents, managing intense schedules, attending events and figuring out what to take and wear and bake for such events, hosting friends and family, the emotional toll of some friends and family, money issues, travel issues, weather issues, and on it goes until January 2nd. On top of all that it's the busiest time of year with my job. It reminds me of when I worked retail; I practically would live at the mall until a day or two after Christmas and when home, I was frantically cooking and cleaning and shopping and wrapping and glamming up and being vivacious at social situations. Damn, I could always rally and lo0ok good doing it.
I had my first migraine in November, back when I worked retail. I had my first day off in two weeks. I got a Frappuccino at Starbucks and decided to leisurely stroll through TJ Maxx, enjoying retail from the other side of the cash wrap. I was in the towels aisle when I felt as though a bullet entered my temple. I seriously thought I was shot and dropped to the ground, feeling my head. No blood, no wound. My vision was blurred in the eye on the same side and it was both silent and roaring loud. I rallied and somehow got out of that store and drove home where I got in bed and didn't leave for hours.
I never had a migraine come on that strong again, but I continued to get them, always the first calm day after chaos. The day after Black Friday, the day after my father-in-law's memorial service, the day after the major conference we had been planning for months, the day after I had to fire someone. My body would provide enough gas to get through the situation then blow up in flames right after. I got to where I could predict, and often prepare for them with a day of PTO or a way to not have to leave the house.
Before I got my first migraine, it was my back. I'd get a baseball-sized nucleus of nerve-tingling spasming pain right at the small of my back. And even as early as kindergarten, I had a nervous stomach not just before a scary situation, but afterward. But since quitting my job and focusing on the blog I have experienced only one small migraine. No back pain, no nervous stomach, no migraines.
Until last week.
Just the thought of November stresses me out. There is so much expectation to have great and timely holiday content, it can make or break your year. Just like when I worked retail and our whole year's sales goal could be determined by this one month, so can my income as a blogger. I had big goals to be ahead of the game for November, I didn't achieve them and knew I'd be working crazy hours to keep up through the month. On top of it, life was ramping up. Recitals and school projects and hosting family and visiting family for the holidays and house repairs and more.
This week started off rough and by Tuesday afternoon I was feeling as though I was drowning. Suddenly the small of my back reacted with that fist of spasming twingy miserableness. What the heck, body? You always fall apart AFTER the events, not BEFORE. I had two in-person events that week where I needed to look lovely and be charming. I had to rally. I can always rally. I will rally. I got this.
Thursday night I co-hosted a trunk show at Nordstrom for an amazing brand founded by an amazing woman and I wasn't in the right headspace getting ready. I felt hot and dehydrated and cranky and while my back wasn't in as much pain as the previous day, it was still making sure I was fully aware of its existence. I finally pulled together an outfit that I wouldn't hate being photographed in or standing in for three hours and downed three CBD pills with a cup of black coffee before heading out the door.
Readers showed up, fellow bloggers showed up, Nordstrom customers showed up. We laughed, we oohed and aahed over the clothes and sold a good amount of them. I hardly noticed my back until I did and once I did I began to lose gas. First, it was the back spasms, then it was a little bit of an ache behind one ear. I was spent, my gas tank was on E yet I still had an hour to go.
A podcast I listen to had an episode about personality tests and it inspired me to find out my Enneagram. It said I was The Enthusiast and I was excited but as I read it I felt it wasn't really me anymore. I've aged out of horror movies, White Russians, thongs, 4" heels on concrete floors, and being able to rally no matter what. But with it, I was experiencing something I aged into: not giving a f*ck about it.
I did rally that night because I adore these amazing women and this revolutionary clothing brand that plus women DESERVE. And then I went to my friend's event upstairs at a different store because I adore her too and that brand is also awesome. But I was beyond done. I hugged and caught up and even was able to get into some group photos with so many friends and awesome women I've met through this job. And it was so warm in there and the music so loud I was starting to feel overwhelmed so I said goodbye to a few as I rolled out.
As soon as I entered my house I felt my breathing slow and my back relax. This is what my body and spirit needed. Quiet, calm, secure, relaxed.
All week I've been trying to figure out what caused my back pain. I realize now it's like my old migraines, it's my body letting me know that I'm out of gas and need to refuel. And unlike the past where I had youth and a desire to please, now my body and brain are OVER rallying on fumes.
In my 30s if I felt this way, I would feel bad about myself and ignore what my body was telling me. In my 40s, I thank my body for telling me how it feels and what it needs. Yesterday I wanted to have my Alison's Favorite Things of 2019 gift guide. I did it last year and it was super successful and fun. I got as far as beauty and skincare before my back removed any creativity or motivation. I hope to have it next week but if I don't, that's okay. Because a functioning back and pride in a reduction of fucks is worth more.
Sale Alert
Soma is having 25% off and free shipping with promo code 35165. I know this brand well and own several pieces across categories. My picks:
Many think Net-a-Porter is too expensive for their budgets, but the retailer curates pieces from brands like Madewell, Converse, and J. Crew as well as high-end designers. The point of the site is the curation, not the price. And the site has 25% off for their Friends and Family Sale. There is no need for a special code, it's just the pieces available at this link.
L.L. Bean has 25% off your order with promo code SAVE25! I went there just to say how much I love my sweater fleece; it's my third winter with it and I prefer it to any other sweatshirt or fleece in my wardrobe. But I'm psyched for this sale in general. I'm also a fan of their shearling insoles which I put in every pair of my boots this time of year for warmth and comfort. Also these cleats? Get a pair, tuck them in your commuter bag or the trunk of your car and buy a pair for your mom, sister, or bestie. They are amazing when you're in a slippery icy situation and work over most non-dress shoes.
Baublebar has 15% off full-priced items with promo code HOLIDAY15. I love Baublebar for nicely priced costume jewelry that is higher quality than most other brands. They have the hottest trends, fun statement pieces, delicate higher quality pieces, and fun accessories. It's a must-visit destination if shopping for a tween or teen thanks to their Personalized Department and perfect for the holidays with their Holiday Dressing and Festive Extras Collections. I mean, how cute are these menorah earrings?
Lands' End has 50% off full-priced styles and free shipping no minimum with promo code FALL PIN 1050. I am a fan of their family pajamas; last year we had matching pajamas for our holiday cards and we ordered them from several places. Lands' End had the beast quality, the best fit, and everything matched perfectly (some brands do not). Not only that, we've worn our pajamas SO MUCH since then and they still look new! Lands' End also has some beautiful holiday decor for your home or to give as a gift. Another great gift for a kid is one of their high-quality towels with a monogram. It's practical, feels personal, looks fun, and is a really nice price.
REI has their Gear Up Get Out Sale with 30% off gear and clothing available at this link.
Weekend Reads
You know I love sharing articles about TikTok; with a tween in my home and seeing it as the newest and biggest social platform to hit the scene with adults like Reese Witherspoon and Terry Crews joining, I think it's worth it to know what it's about and how younger generations are affected by it. And TBH, sounds a lot healthier than Instagram! "Rather than trying to compete for views and likes with the genetically gifted, kids are pivoting to self-deprecation in a way that's less depressing than it might seem to concerned parents: it's a reclamation of mediocrity in an online space where everyone else is an overachiever." (Vox)
Physicians have long dismissed or downplayed women's sexual- and reproductive-health concerns—but in 2018, stories about "health-care gaslighting" are consistently breaking through to the mainstream. (The Atlantic)
The female problem: how male bias in medical trials ruined women's health. (Kinda have a theme going this week (The Guardian)
Some DC-based friends have been in the news lately for being their fabulous, stylish selves and I just have to share! Elizabeth, who I met through her reading this blog, had her amazing style featured by Washingtonian. And Libby, who is one of my favorite people on Instagram, had her badass home featured on Apartment Therapy! Congrats women, well deserved!
I was offered the chance to order a pair of Cariuma sneakers, my choice of style, in exchange for a mention on social media. I loved the ethics and sustainability of the brand but worried the sneakers wouldn't fit me. Not a problem, these are super cute yet also super roomy sneakers that do not look like I stuck ginormous marshmallows on my feet. I got the white leather though I like the look of all of them.
A powerful blog post on body image and figure flattery by my friend Emily (Authentically Emmie)
"This is a vivid picture of what's going to happen at most coastal places in the future." The many reasons Venice is flooding right now. This goes out to the person at the gym who told me they didn't believe Bangkok would be underwater by 2050 because global warming isn't really a thing and doesn't move that quickly. (Washington Post)
She brought street style to the mainstream, but at the height of her success, Garance Doré chose to walk away. What happened when the original influencer turned her back on fashion? (Elle)
Studio 54 may be long gone but debauchery isn't dead. (The Cut)
Not an easy read, but an important one about a farming family and how they're trying to make it after rising debt pushed the father to suicide. (The Washington Post)
A New York artist's latest project? A large-scale re-enactment of the 1811 German Coast Uprising, in which as many as 500 enslaved people of African descent marched toward New Orleans from the surrounding sugar plantations in an inspiring, but eventually doomed, effort to win their freedom. (New Yorker)
When I was on The Today Show, there was this vivacious woman in the Orange Room with me. I didn't know who she was but she seemed to know everyone and everyone was thrilled to take selfies with her. After she left I realized it was Amanda Nguyen and I regret not taking the chance to get to know her. Learn more about this powerhouse activist and fashionista. (The Cut)
"Personally, I want my pants to be so high that they can double as an underwire bra. I want to feel like Humphrey Bogart playing an exaggerated version of himself for Halloween." If you feel the same, this article is for you. (New Yorker)
For Your Entertainment
I never heard of Qveen Herby but YouTube is like Big Brother and watches what I watch and recommends things to me based off them and YouTube suggested I'd like "Vitamins" by Qveen Herby. I did a quick search and found that Qveen Herby is Amy Noonan, part of the duo group named Karmin that was popular at the beginning of the 2010's (you may remember their song "Hello" or "Brokenhearted". She relaunched as a solo project in 2017. I must say, the lyrics to this song got me. We're in a time of the year that can be hella stressful, sad, overwhelming, exhausting, and emotional. It's important to survive it to take any time you can for some self-care and self-preservation. "Out here lookin' like a vegan, oh, she glows. Want to know my secrets and my antidotes? Self care, good livin', vision board and a mission. Eat my greens, nutrition." "Vitamin A, vitamin B, vitamin C; vitamin D, vitamin, bitch, vitamin please. I went bullshit free for weeks, it snatched my physique and put the color back on my cheeks. I found peace, now my influence is catastrophic." A hip-hop song about self-care, just the right thing to motivate you to get through driving around town for groceries, getting through that final load of laundry, and getting ready to face the in-laws this season. There's nothing selfish about going to bed early, saying no to that next glass of wine, journaling, and taking vitamins. Remember the oxygen mask policy – you need to care for yourself first before you can properly care for another.