This article may contain affiliate links; if you click on a shopping link and make a purchase I may receive a commission. As an Amazon Associate, I earn from qualifying purchases.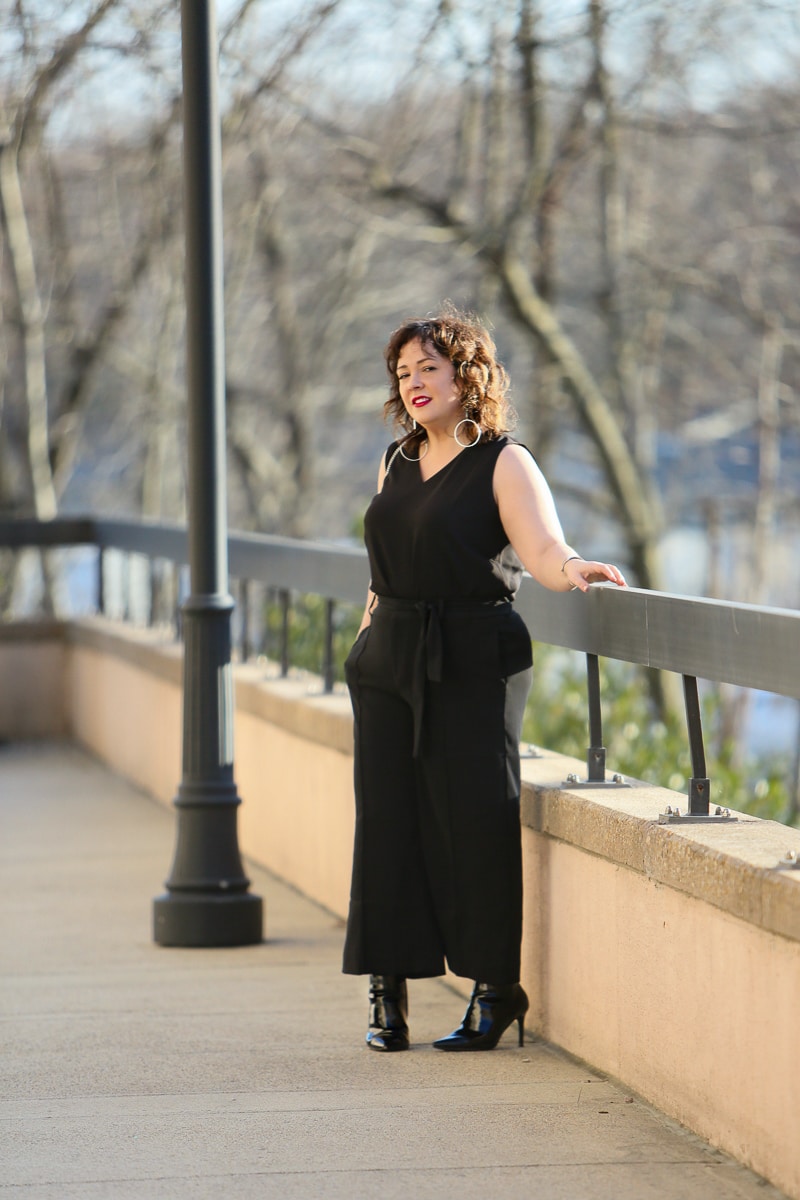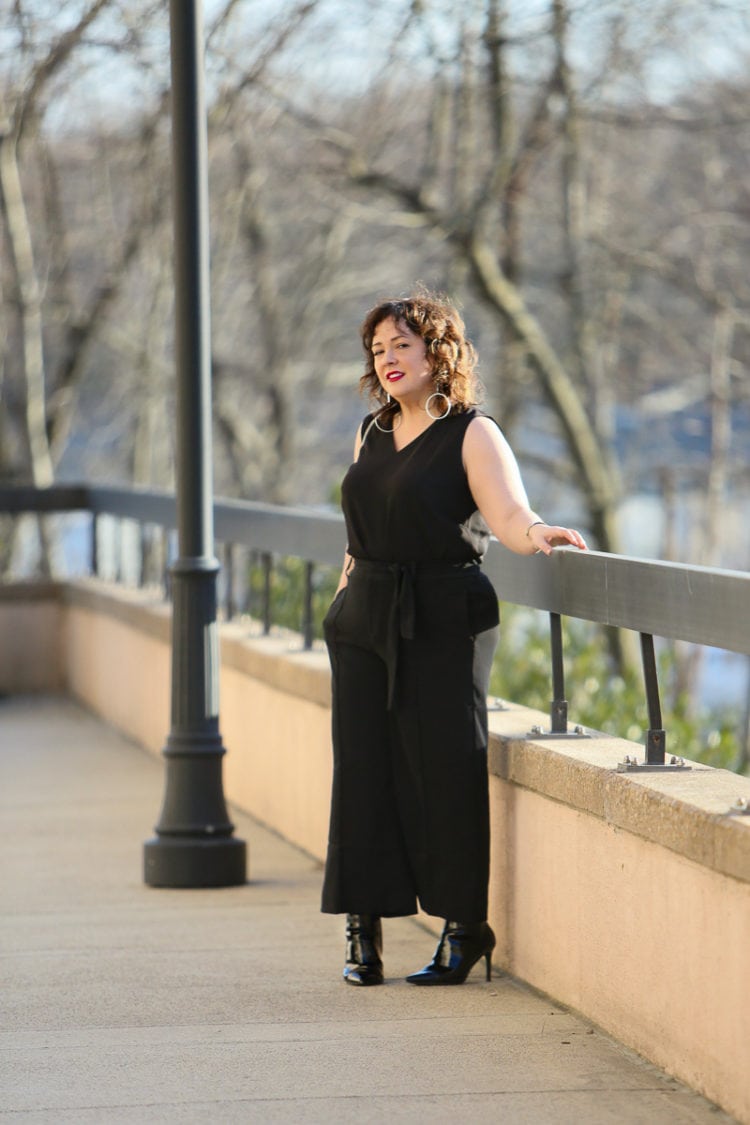 Since the beginning of this blog, I have preached the benefit of having a mini capsule wardrobe of pieces in a seasonless fabric that can dress up or down. A shell, a pair of pants, a dress, a skirt, maybe a blouse… things you can mix and match that travel well. For years I suggested matte jersey, but now that matte jersey has become prevalent and more cheaply made (visible stitching, thinner fabric) it's not the best solution if you wish to truly dress up the pieces. I've been on the hunt for a similar concept but in a poly crepe that looks dressy but resists creasing and is machine washable. And I think I've found it with Chico's Black Label.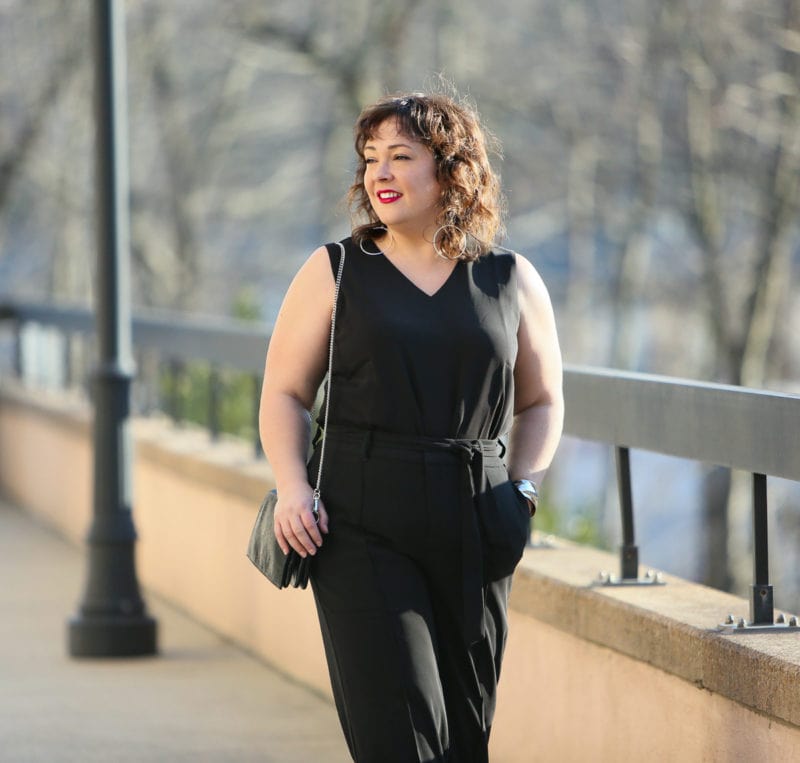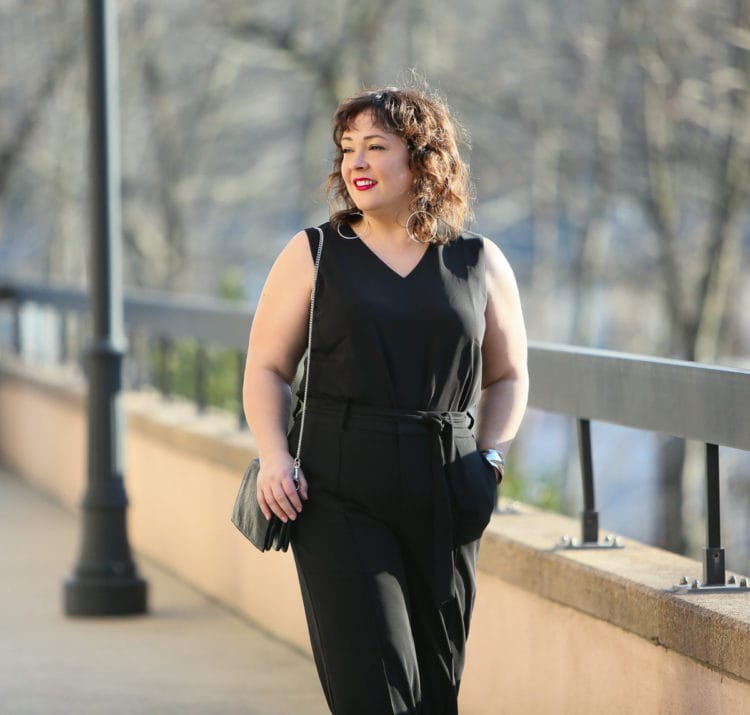 shell | pants | earrings | bracelet | bag | boots | lipstick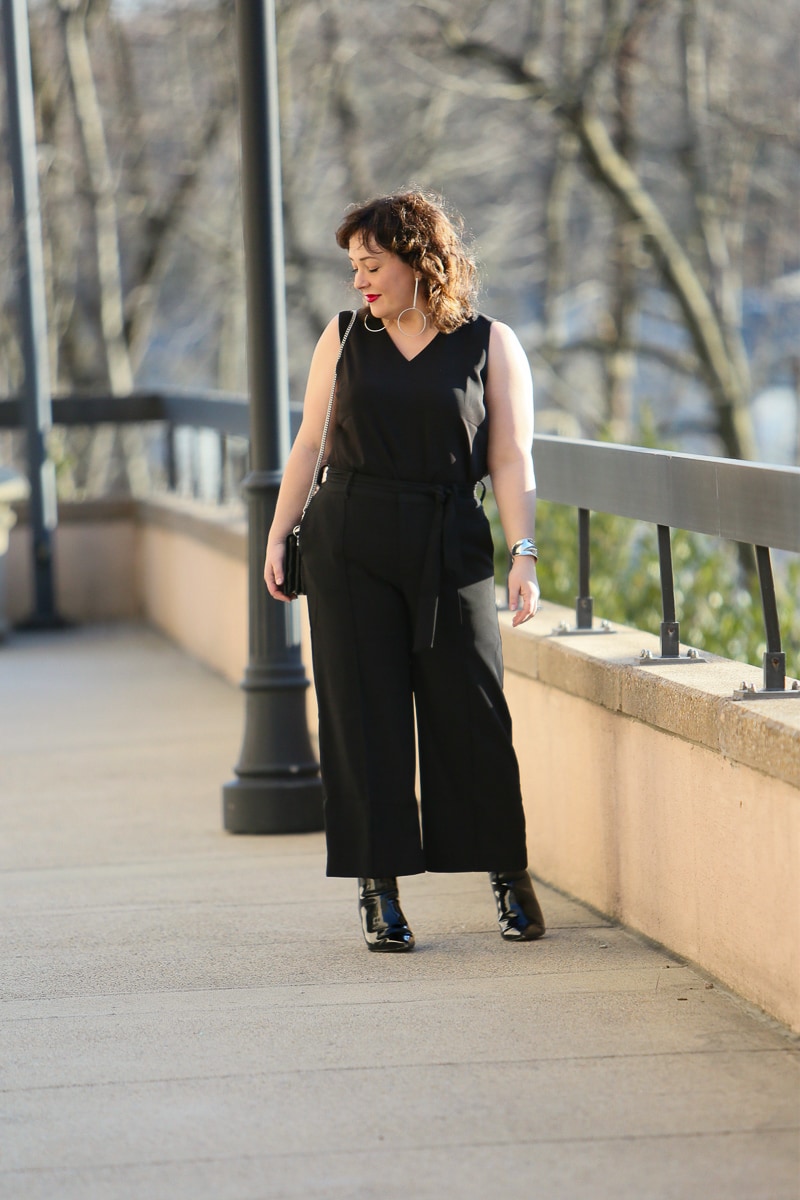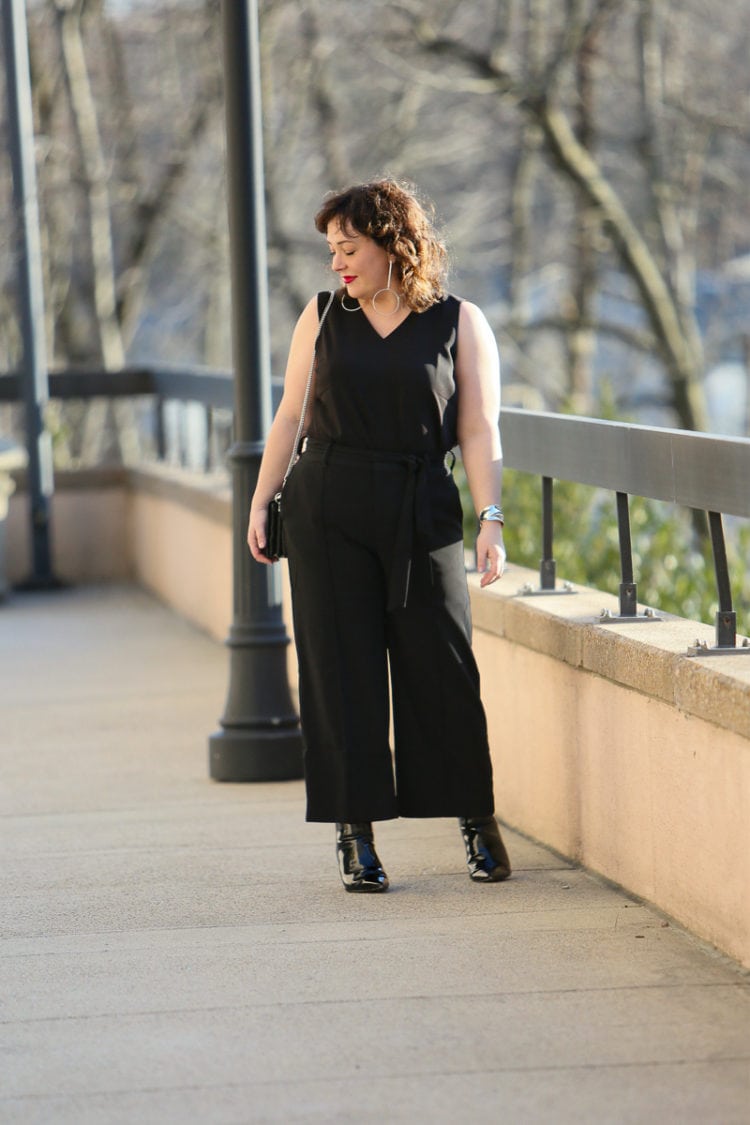 Shell: Black Label Curved Back Tank c/o Chico's (size 2) | Pants: Black Label Wide-Leg Crops c/o Chico's (2) | Boots: ASOS (old; similar) | Bracelet: Had forever (budget-friendly option) | Earrings: Jenny Bird (old; smaller version) | Bag: ALLSAINTS | Lipstick: Pixi "Berry Boost" topped with Avon in "Lit"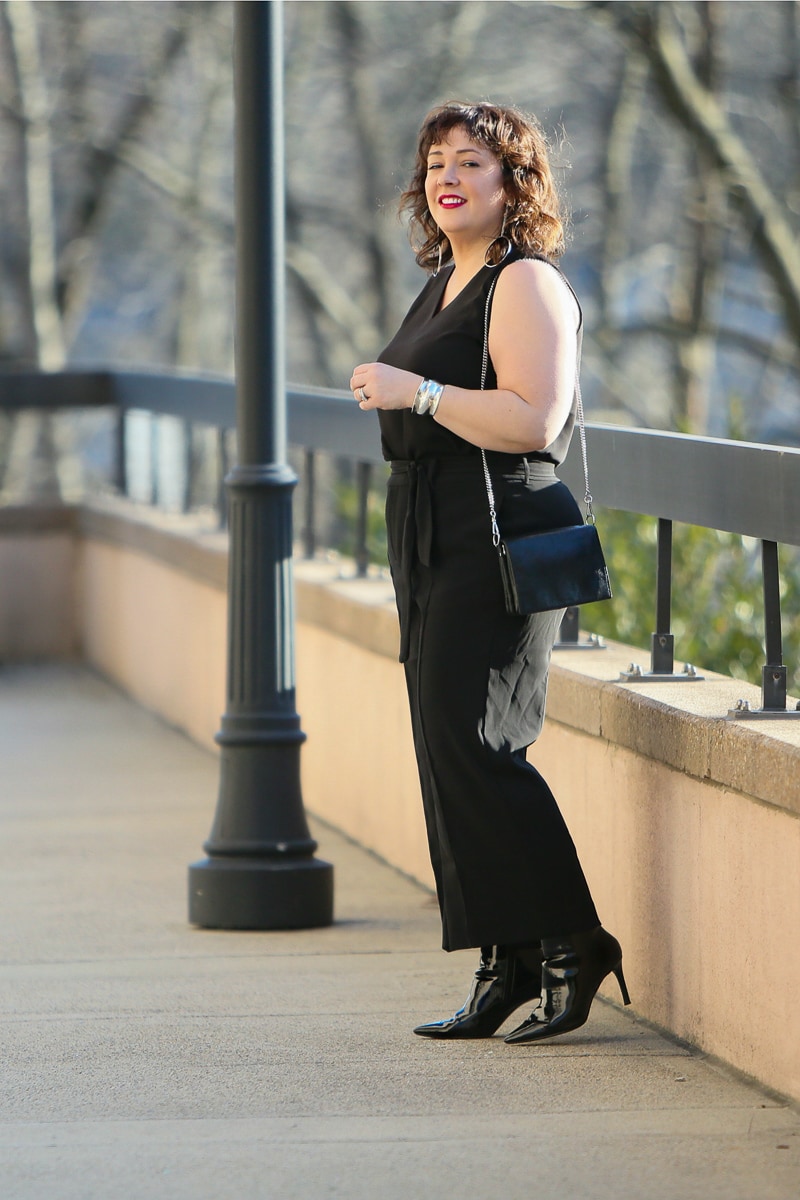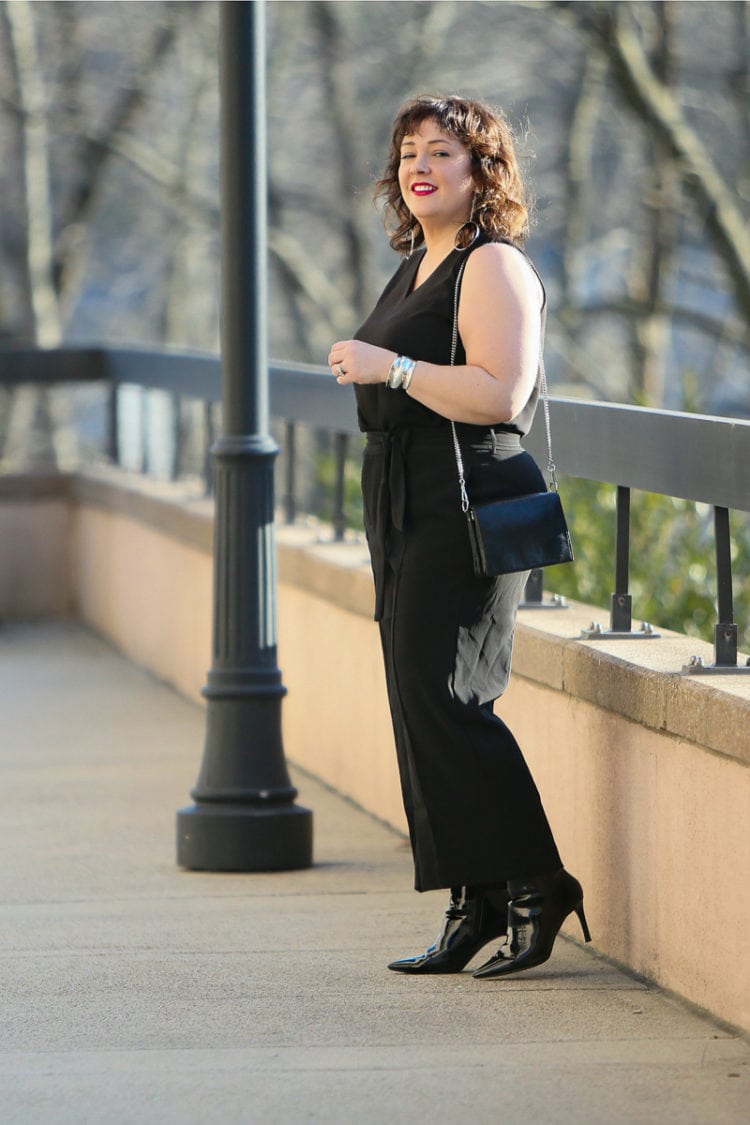 I've been looking for brands that offer what I have been talking about and it gets fewer and far between as there's a trend towards very loose, asymmetrical, modern pieces. Very cool, very comfy, great for many situations but not something that can truly dress up, often times a fabric that wrinkles, and even more often a fabric that requires very careful washing or dry cleaning. I was perusing Chico's and saw their Black Label collection. I already own pieces from this line (see this post and the skirt in this post) but I never noticed how, like their Travelers Collection (which is also awesome; see my Chico's Travelers Capsule Wardrobe), they have a bit of a capsule in their Black Label Collection. I asked them for these cropped pants and shell to see if they matched, and together they give the effect of a jumpsuit. However, this shell has an architectural detail in the back that keeps it from being utilitarian and a good looking hem that looks chic untucked.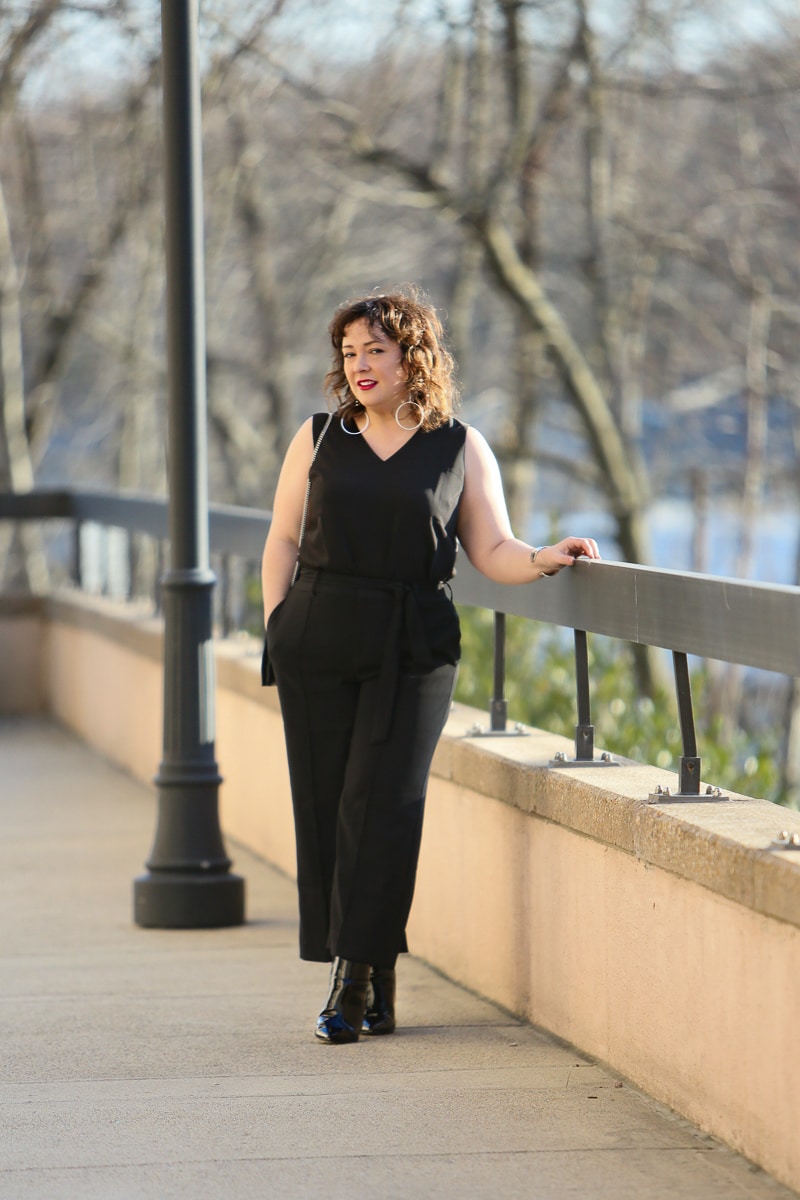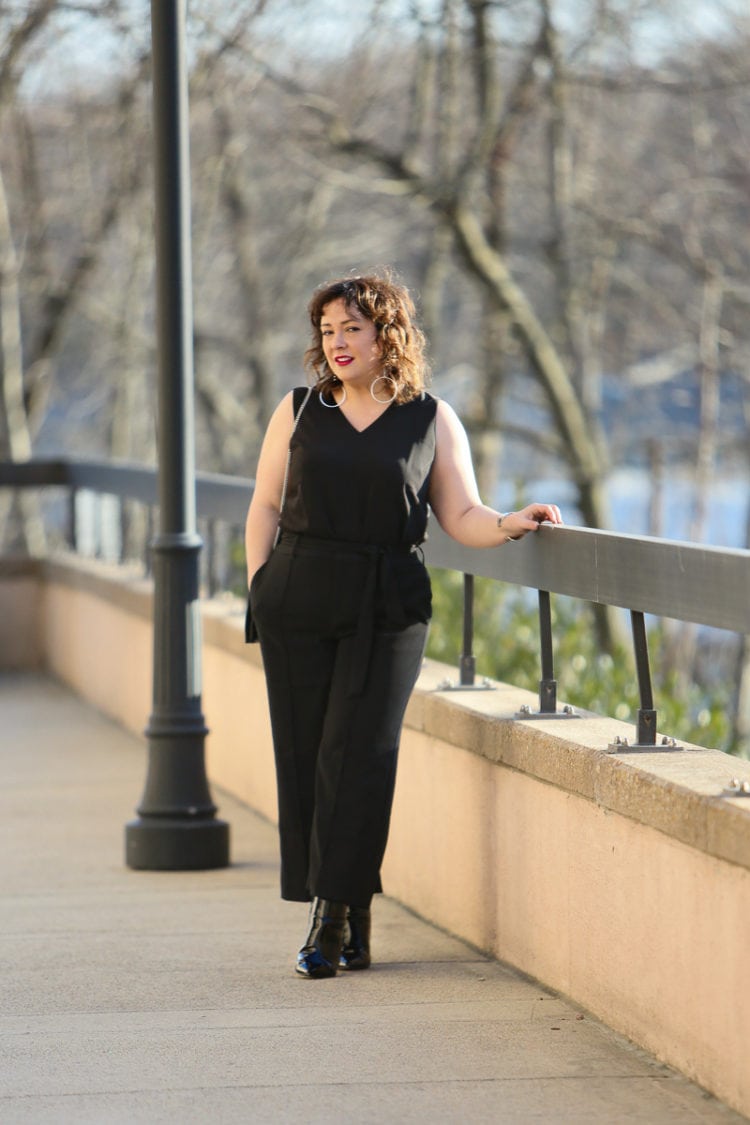 Shop The Chico's Black Label Collection: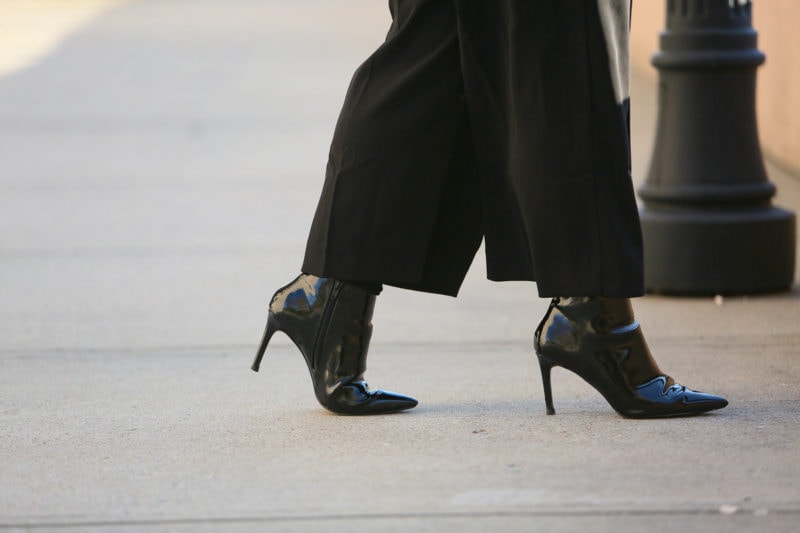 This is a collection that keeps changing as items sell out and new pieces are brought on, but they seem to continue to use the same fabrics which means it's a way to build a mini capsule. I plan on hemming these pants shorter so I can wear them with flat shoes this spring and summer, but still have them look dressy. Envision the pants with a fitted striped top tucked in and sandals, with a colorful cami or silk tee and metallic shoes, a button-down blouse of silk or crepe with loafers, a favorite graphic tee and trendy low-profile sneakers, a turtleneck sweater and sock booties. The shell, see it untucked with a boyfriend blazer, leggings, and sneakers. Untucked with the Black Label ankle pants, a pendant necklace, and flats. With an ivory, gray, or olive suit. Half-tucked into white jeans with gold jewelry. Tucked into wide-leg trousers with metallic sandals and a scarf as a belt.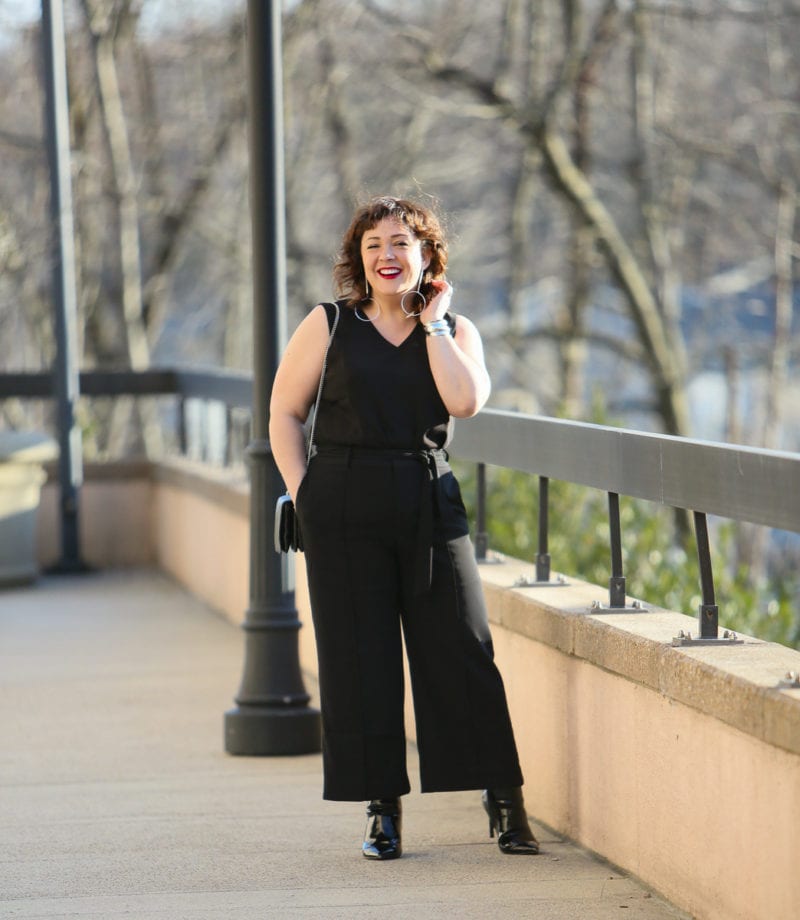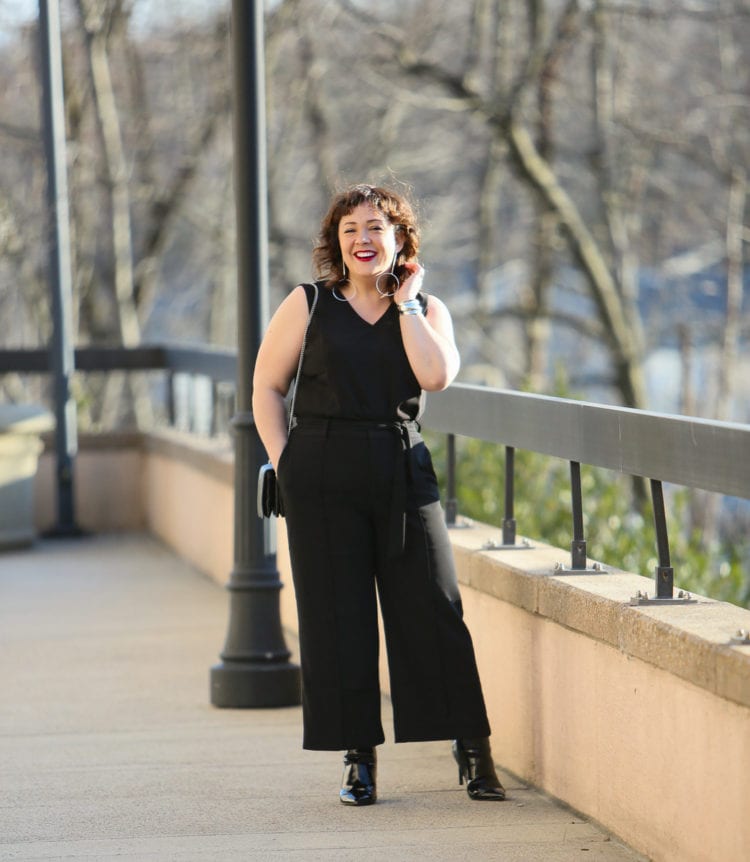 I promised at the beginning of 2019 to rewear what I already own, but I also like showcasing new pieces to help get you thinking beyond a new piece to a cohesive wardrobe. The "envision" game I played above is something you should be doing before you click buy or head to the register. And while I can envision these two pieces living multiple lives (I've previously worn the shell with a black blazer and leggings for coffee and with an ivory suit to a family occasion), they may not have as fulfilling a life in your closet. I recommend if you're in a situation where you're not happy with your closet and not sure where to start to read a few articles from the Wardrobe Oxygen archives:
Shop the Look: