This article may contain affiliate links; if you click on a shopping link and make a purchase I may receive a commission. As an Amazon Associate, I earn from qualifying purchases.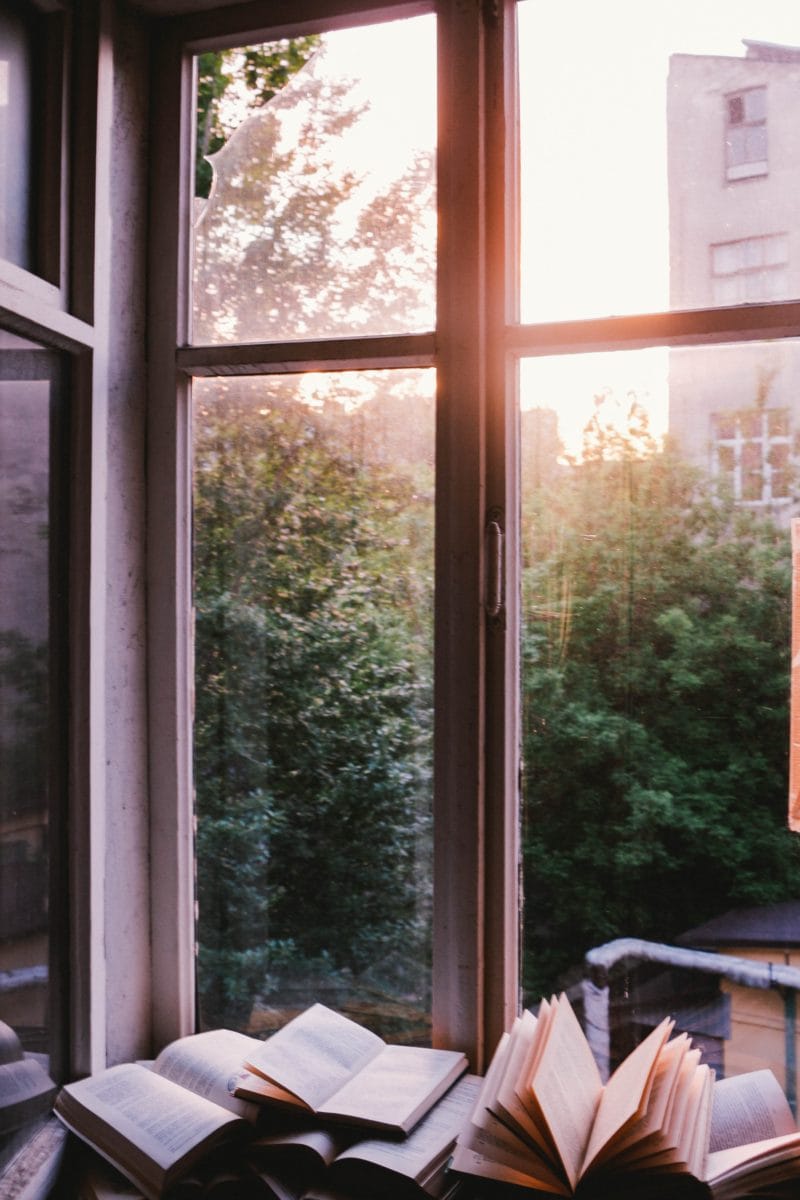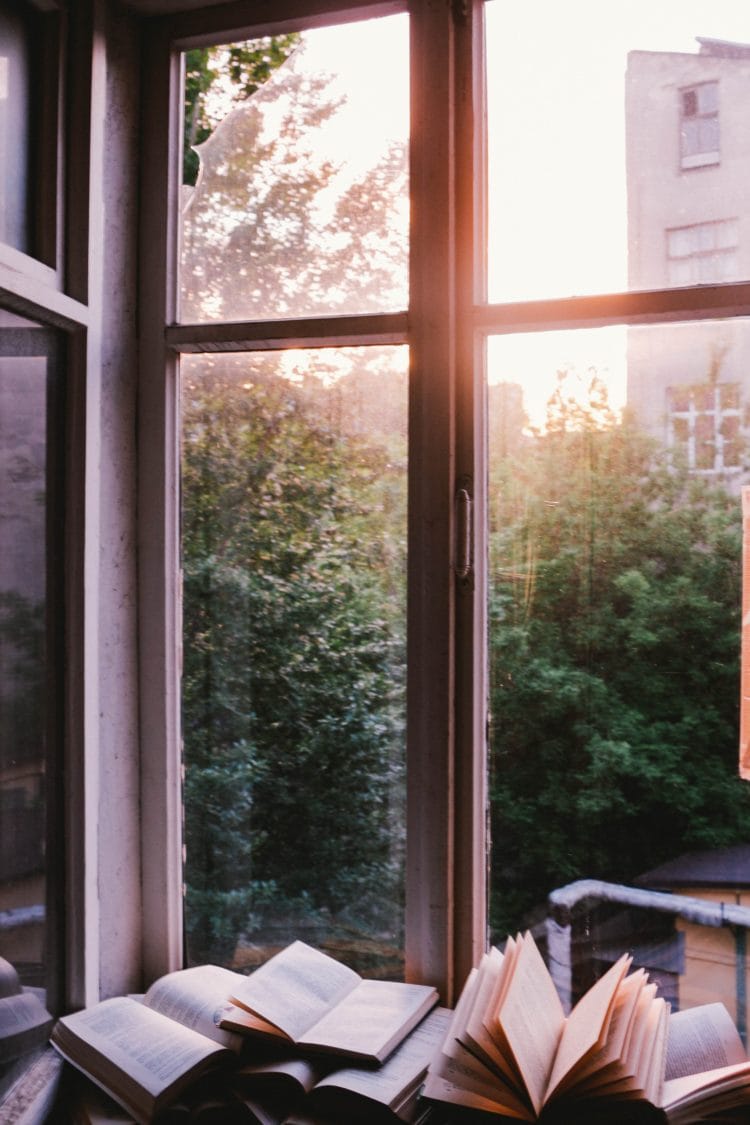 Blogging isn't what it used to be. And with everything in life that changes and evolves, we can complain and live in the past or embrace it and find ways to have it improve us or our lives. I've been blogging since 2005, I'm a straight up blogging dinosaur and I don't miss the old days though I do find it takes more and more to keep up with the the ever-changing influencer world. When I decided to go full time with blogging, one of my goals was to blog six days a week. More time to dedicate to blogging, more content! But as blogging has become more complex with more administrative needs, I'm finding I have to choose between content and making this site function well, stay engaged with you all, and getting my "office work" completed on time. After long thought, I have decided to pare down to four days a week for content. Monday, Wednesday, Friday, and to continue these Weekend Reads. Occasionally there may be more, and in the future, I hope to return to six days a week, but for now, I am going to practice what I preach. Quality, not quantity.
In exchange, I will be reviving my newsletters. I'll have a variety so you can pick what is best for you – a daily email with the latest blog post, a weekly digest, a monthly newsletter offering content different from what is already on the blog. Look for that in the coming weeks. I also have the Wardrobe Oxygen Community on Facebook, where discussions take place about beauty, shoes, travel, and right now there's a thread where women are talking about the Universal Standard Mystery Boxes and swapping items. Also on Instagram, I share content different from the blog in both the feed and Instagram Stories. I encourage you to join me in these places and continue to provide feedback so I can make Wardrobe Oxygen a great destination!
February WO2 Bestsellers
I shared this last month and many of you loved it so I'll continue this feature of the featured items that were the most popular with Wardrobe Oxygen readers. Did you purchase any of these items? Share your review in the comments!
Sale Alert
Did you know there was a Shopbop sale going on? This is a long-running joke of mine because every affiliate program promotes the heck out of this sale and if you follow a couple blogs you'll see it promoted like CRAZY.  Well they are, it ends today at midnight, use promo code GOBIG19 for 15% off $200+, 20% off $500+, and 25% off $800+. My analytics show that when I link to Shopbop I hardly get a single sale.  They're associated with Amazon and have a good shipping and return policy (hello Prime), but their size range is miniscule and the majority of their stock is neither the pricepoint nor the style most of you are comfortable with.  However, I shop Shopbop (say that five times fast) for accessories like earrings and bags, as their buyers have great eyes.
Net-A-Porter is another retailer I don't link to often because it's not the pricepoint that the majority of you are comfortable with.  However, they don't just sell Balenciaga and Gucci, and through March 10th get 15% off shoes with the code SHOPSTYLE15. Here's the link to their shoes organized from lowest price to highest and you'll see a lot of shoes I mentioned in this post like the Nike Cortez, Veja, and Converse One Stars are on the site. So yeah, you can possibly find shoes at Net-a-Porter for cheaper than Zappos!
Old Navy this weekend is offering 30% off your purchase with promo code THANKYOU. Old Navy is a brand I buy more in spring and summer because they do casual throw on with a pair of sandals and go fashion oh so well.  Looking through their New Arrivals I found some real gems:
Gap is offering 50% off thousands of their styles plus an additional 20% off your entire purchase with promo code NEEDNOW.
Banana Republic has 40% off your order, no code needed.
ASOS has 20% off full-priced items with promo code NEWNEW. ASOS is hit or miss with me, I usually have the best luck with their dresses and their shoes.  If you have wide feet, ASOS is such a great place for on-trend shoes that fit.
Target has their swimwear buy one, get one 50% off today.  Also, their home collection is an extra 25% off.
Weekend Reads
Finally some good news for J. Crew, a company that often disappoints yet I just can't quit. They've tapped Chris Benz as head of Womenswear Design.  Benz worked at J. Crew before, back in the aughts under Jenna Lyons before he went to create his own label. I think this is a very smart move for the brand. (BoF)
Continuing with the retail news… head to DSW for great prices on footwear… and a manicure? (Fast Company)
Curious how this will affect the brands… Gap splitting into two publicly-traded companies, one for Old Navy and one for the rest of the Gap brands (Gap, Athleta, Banana Republic, Intermix, Hill City). (NPR)
Woah. Have you ever reported content on Facebook or Instagram? Meet the Facebook moderators, people who have to view all that reported content day in and out. I can't even imagine such a job. (The Verge)
"We live in a world where many people feel entitled to luxury. Treating oneself has become the norm. Saving money to buy, well, pretty much anything, feels like an outdated notion. And that's where premium mediocre swoops in…" A serious burn by Eugene Rabkin for Business of Fashion.  Can't say he's wrong…
Oh, it only took 175 years… women are now performing in Harvard's Hasty Pudding theater group. (Boston.com)
Who didn't sing along to this song while riding in the car, getting ready for a night out, camping with friends, or chilling with friends sometime during their teen or young adult years? I specifically have a memory of being in a room at my sorority house with older sisters, I may have been a pledge or a newly initiated sister. My friend and I were sitting on the bottom bunk of a bunk bed while the sisters were finishing getting ready, putting on makeup, choosing what flannel to tie around their waist.  And this song came on and all three of them stopped to sing along and invited us to join in and it's a lasting image of what being in a sorority was for me. On the 30th anniversary of "Closer to Fine" by the Indigo Girls. (Stereogum)
I don't report a lot on fashion week because I believe more in style than fashion and trends.  However, since what is on the runway trickles down to the malls, I think it's important to have a general idea of what's going on.  I fully agree with Cathy Horyn's opinion on Dior and feel it will trickle down to where those feminist slogan t-shirts will become as cliche as the one saying you know guac costs extra.  It means nothing if there isn't action to go along with it. Buy your message shirts from retailers that give back to causes you care about.  And don't just wear it, act on it.  Donations, letters to politicians, participate in marches, start difficult conversations, volunteer your time… a t-shirt won't change the world, especially if it costs $700. (The Cut)
While we're on this topic… (Jezebel)
A fantastic, heartfelt interview with Michael J. Fox. (NY Times)
Another fantastic intereview with a fantastic person, this time Stevie Nicks. (Rolling Stone)
We were discussing gray hair in the WO2 Community on Facebook, I dye my hair because I prefer to, I like the effect just like I like mascara and lipstick.  But I support people choosing to rock their gray, whether it's a few glistening strands or full-on silver vixen. This piece from Refinery29 featuring women with gray hair is gorgeous, inspiring, and stunningly beautiful women and styling. (R29)
If I didn't need another reason to love her… Frances McDormand wore acid yellow Birkenstocks to the Oscars (Vogue) Thanks to Krista for emailing me this factoid first! And if you want to be cool like Frances (and me who owns four pairs) I've pulled some of my favorite Birks currently available online:
For Your Entertainment
I'm too old to have been into the Disney Channel, so I didn't "get" into any of the Jonas Brothers until they broke up and did their own individual things. But the brothers are back together with a super catchy song and a decadent fashion-y video featuring their real-life significant others as their love interests. I expect this song to be everywhere this spring.