This article may contain affiliate links; if you click on a shopping link and make a purchase I may receive a commission. As an Amazon Associate, I earn from qualifying purchases.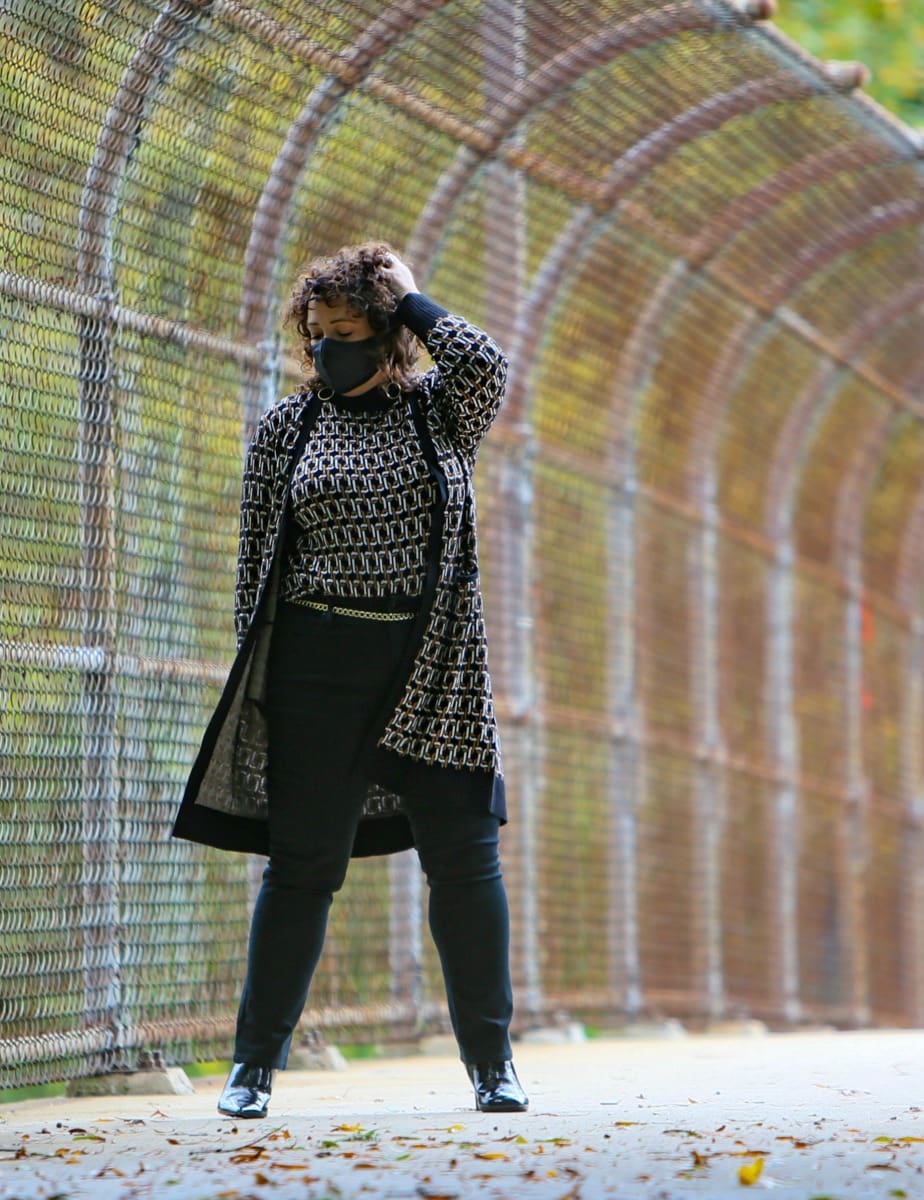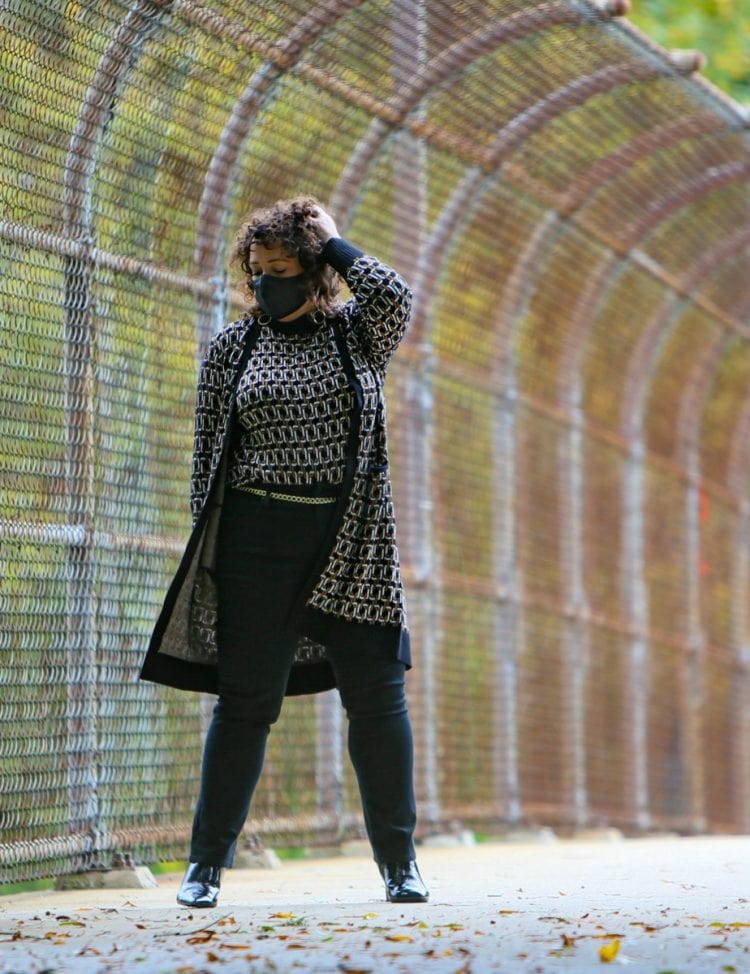 I know I am not the only one who has had their fashion priorities change this year. Comfort has become a must… but so has the fact that I desire machine washable work fashion.
I'm not down for heading to the dry cleaner all the time like I did this time last year; if I am adding anything new to my wardrobe it's something I can care for at home, and unless it's something fabulous like cashmere, it needs to be machine washable.
Knowing I feel better and work better when I actually put myself together each day when I work from home, I've been looking for pieces that are polished but also easy-care and comfy. And this sweater set from Chico's fits the bill and makes for great machine washable work fashion.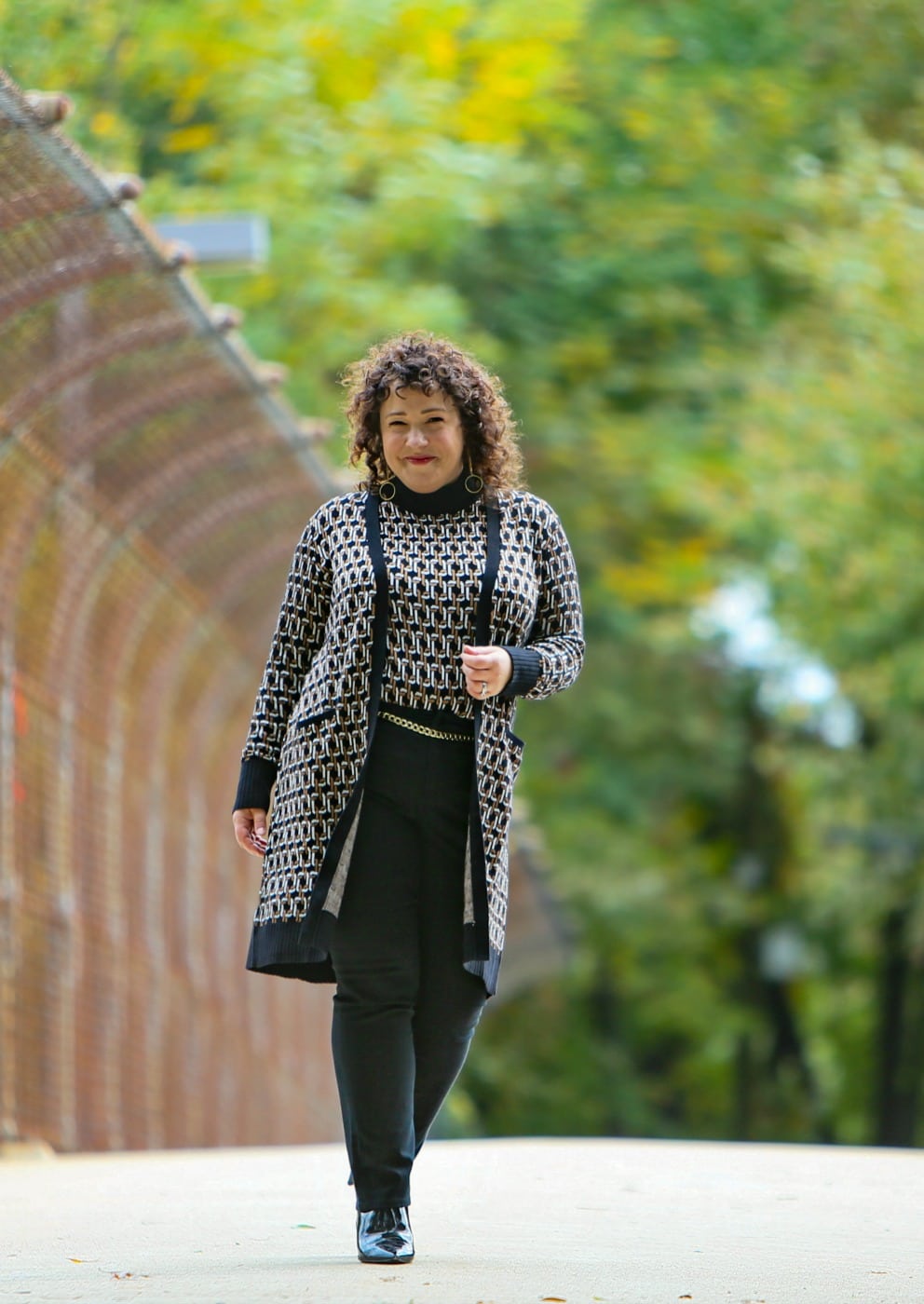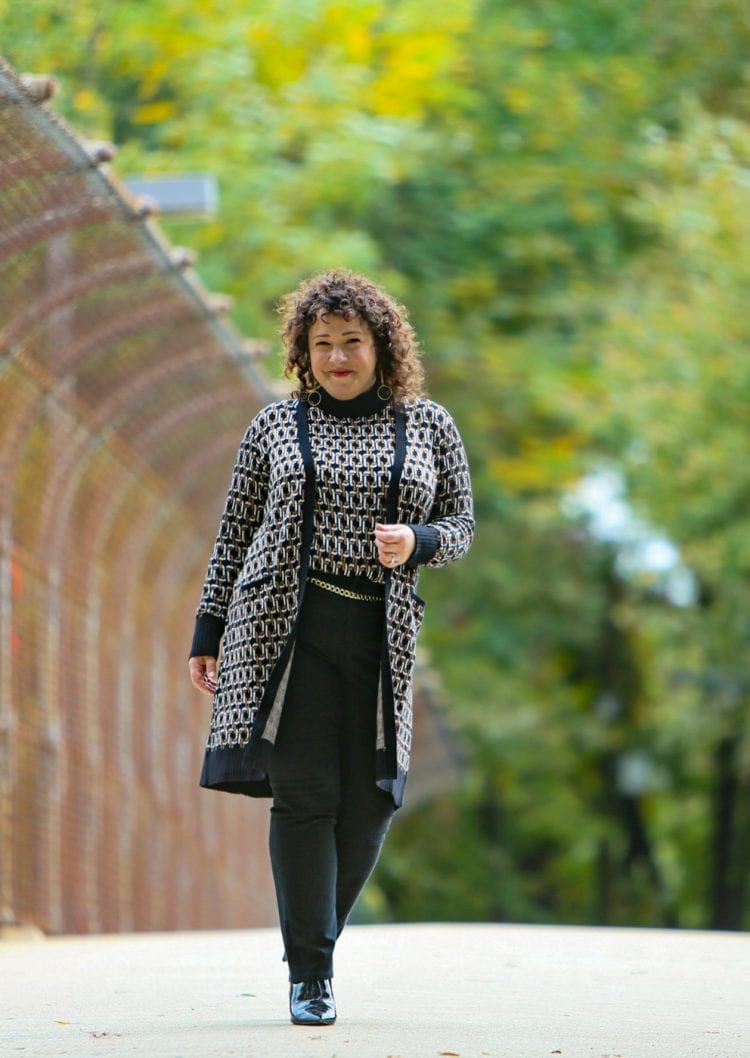 Sweater Shell: Geometric-Print Jacquard Tank c/o Chico's (2) | Cardigan: Geometric-Print Jacquard Cardigan c/o Chico's (2) | Jeans: Girlfriend Jeans c/o Chico's (2 Petite) | Earrings: Jenny Bird (old; similar concept) | Belt: old; similar | Shoes: ASOS (old; similar, lower heel option) | Face Mask: Candace Cort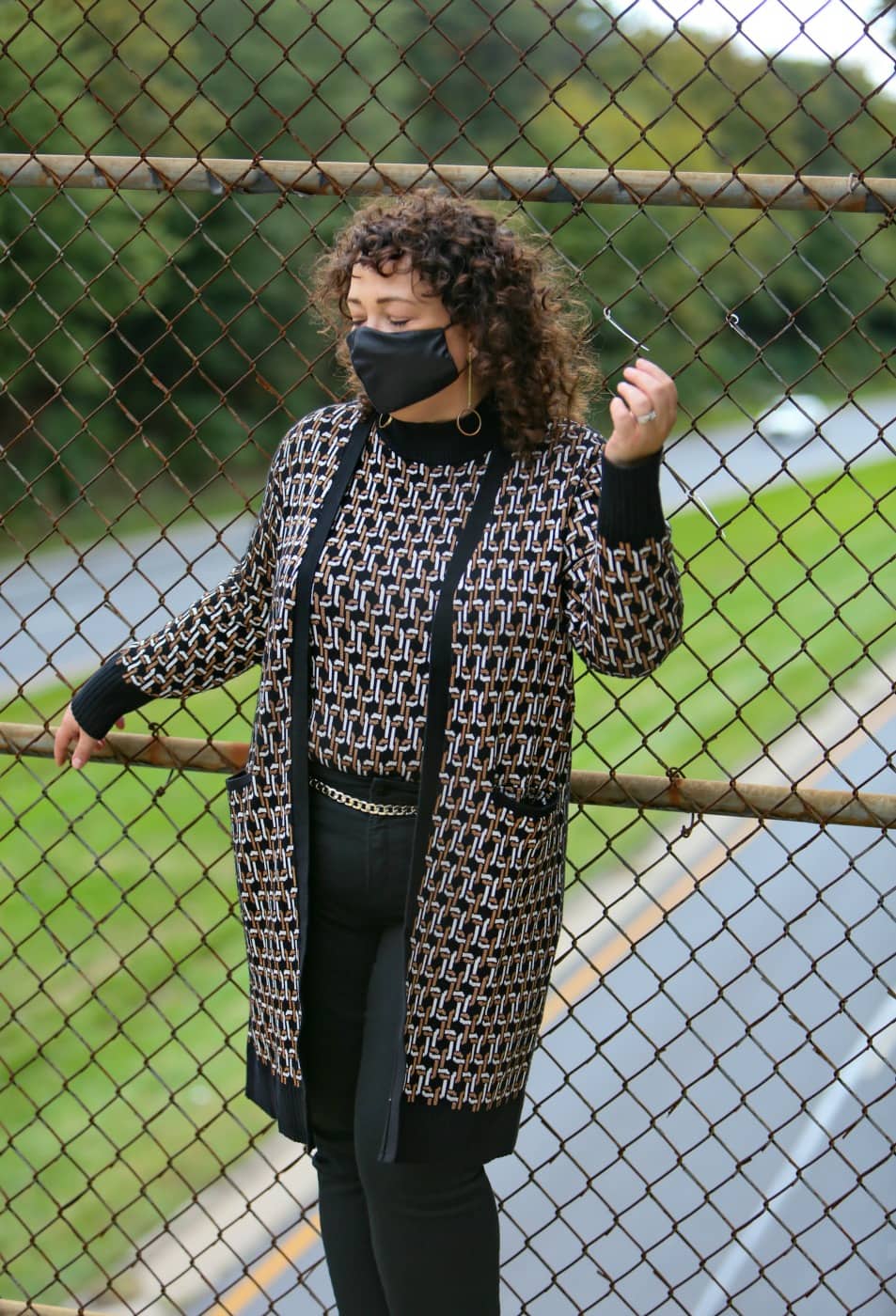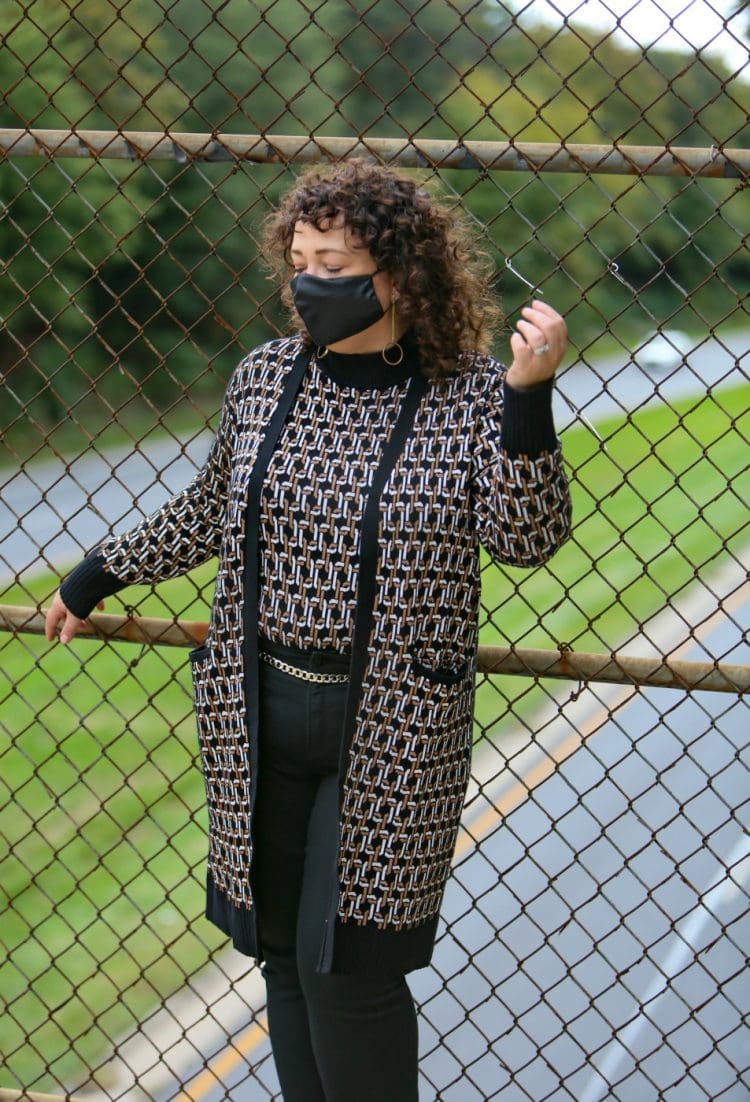 Machine Washable Work Fashion from Chico's
I love the print of this sweater set; it's on-trend and also vintage-inspired. Not too over the top, it actually feels quite elegant and classic.
Mock turtlenecks are back this season and this short gal with a full chin is rejoicing – warmth without being suffocated by my sweater! The shell is tunic length and would make it a great pairing with leggings and some tall riding boots. But for this day, I tucked it into a pair of jeans.
The knit of the cardigan and shell is really soft and not too thick so it is comfortable to tuck in. The cardigan is a great length for fall and winter that would jazz up a simple black dress, offer coverage with leggings, or look cool with a graphic t-shirt and jeans. It's also so soft it's nice to wear when hanging out at home.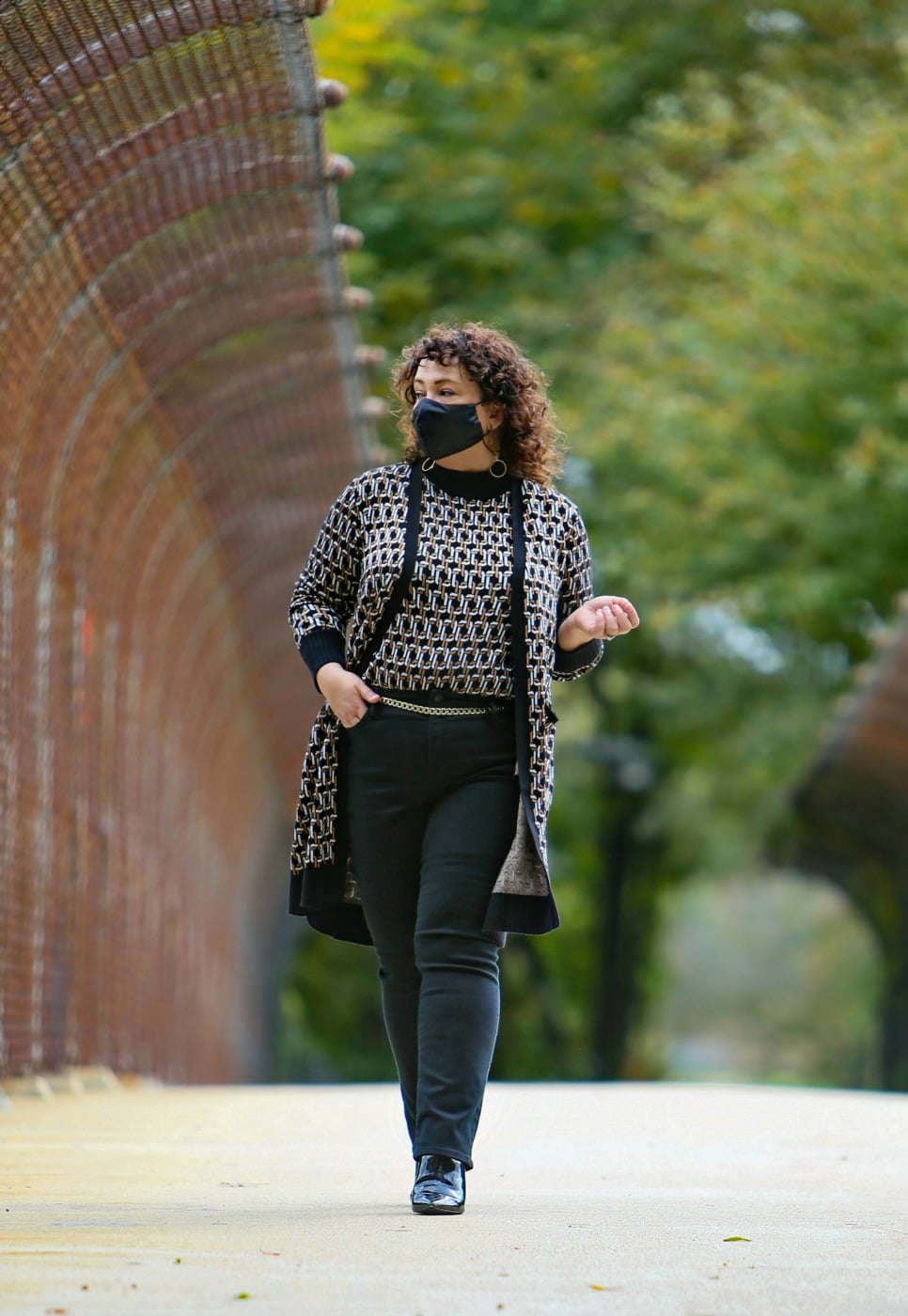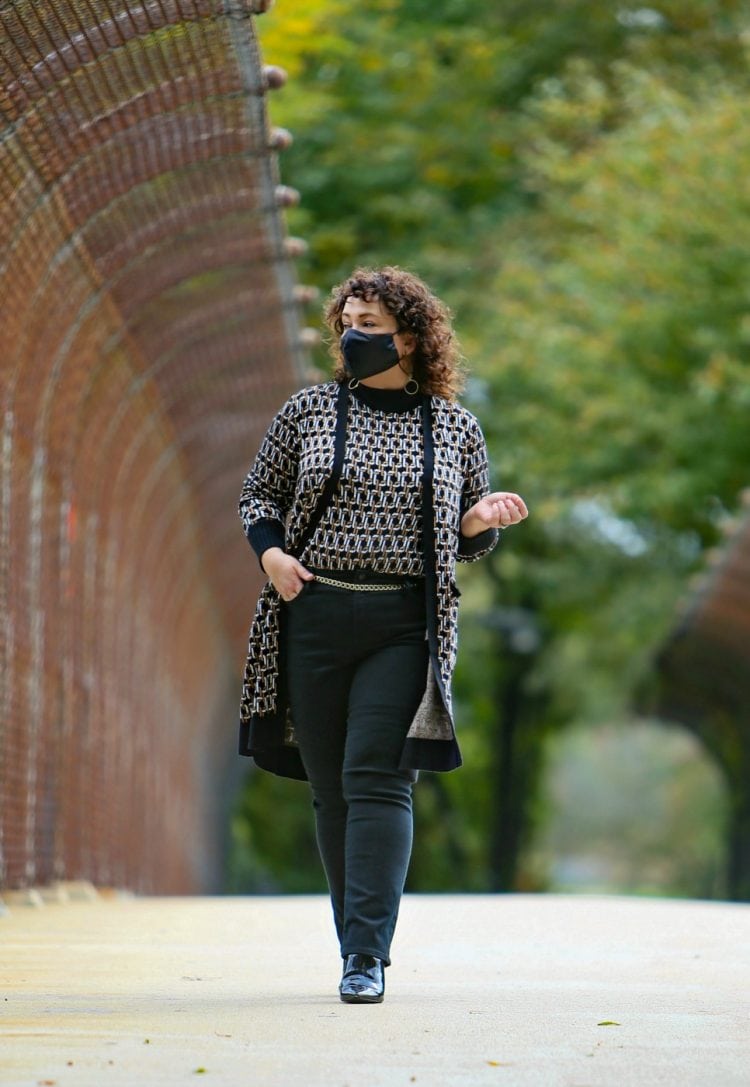 The jeans are the Girlfriend Jeans from Chico's which have a nice fit that isn't too tight, is a classic silhouette, and I appreciate that they come in petite, tall, as well as a short option in regular cut. You can see me wearing the Chico's Girlfriend jeans in white in this post from 2017.
They have a good amount of stretch and nylon so they keep their color and shape while also being comfortable. They advertise having a slimming panel inside but I don't see or feel much difference; IMO I prefer that as again, this year one of my priorities is comfort over a flatter tummy.
It's great to be able to find polished and professional yet machine washable work fashion; this is just a small amount of pieces that fit the bill at Chico's!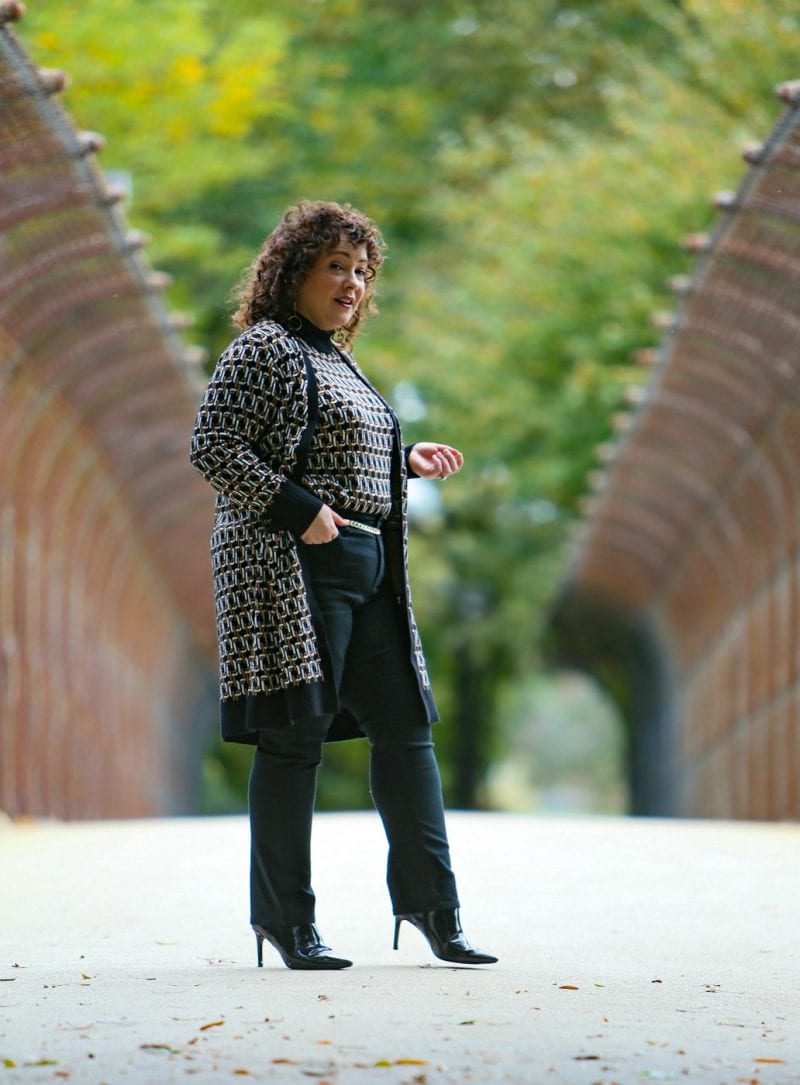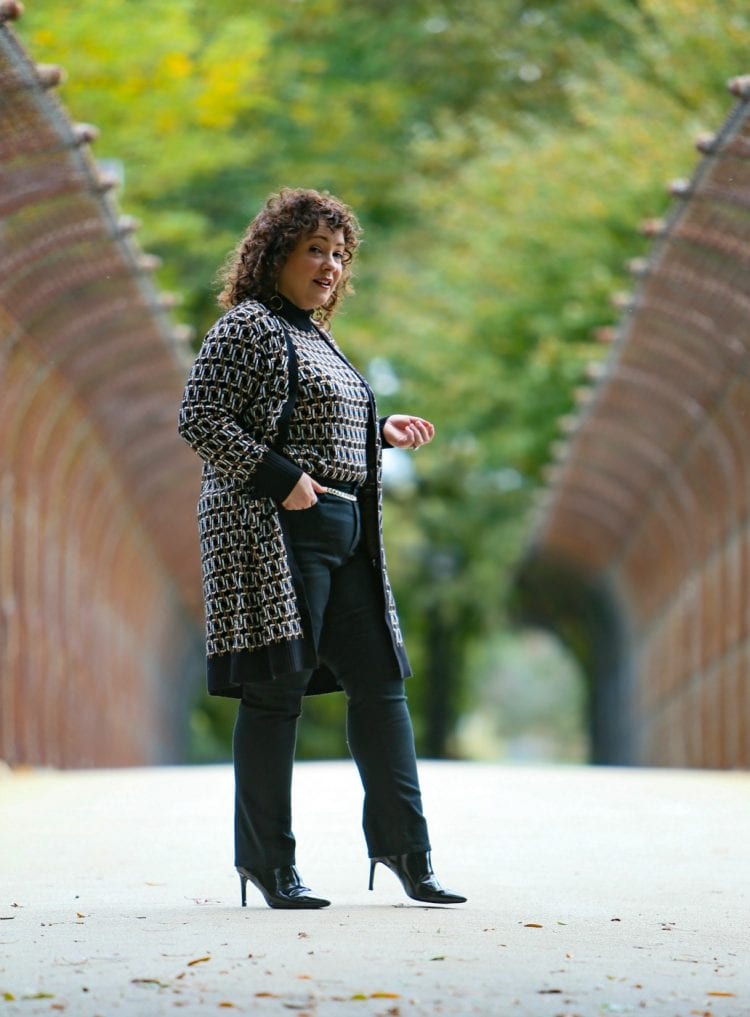 Okay, these shoes are NOT all about comfort. I've had these faux patent leather booties from ASOS for a long while and yes, they are comfy for such a high heel but they're not my go-to in 2020. However, I don't really have any other shoes that looked right with this outfit and I didn't leave the house for a long period of time.
It is the jeans… I tried a variety of shoes and found that my flatter black shoes were just too casual looking for the rest of the ensemble. I think next time I wear this sweater set I'll take my own advice and wear it with leggings and FLAT boots!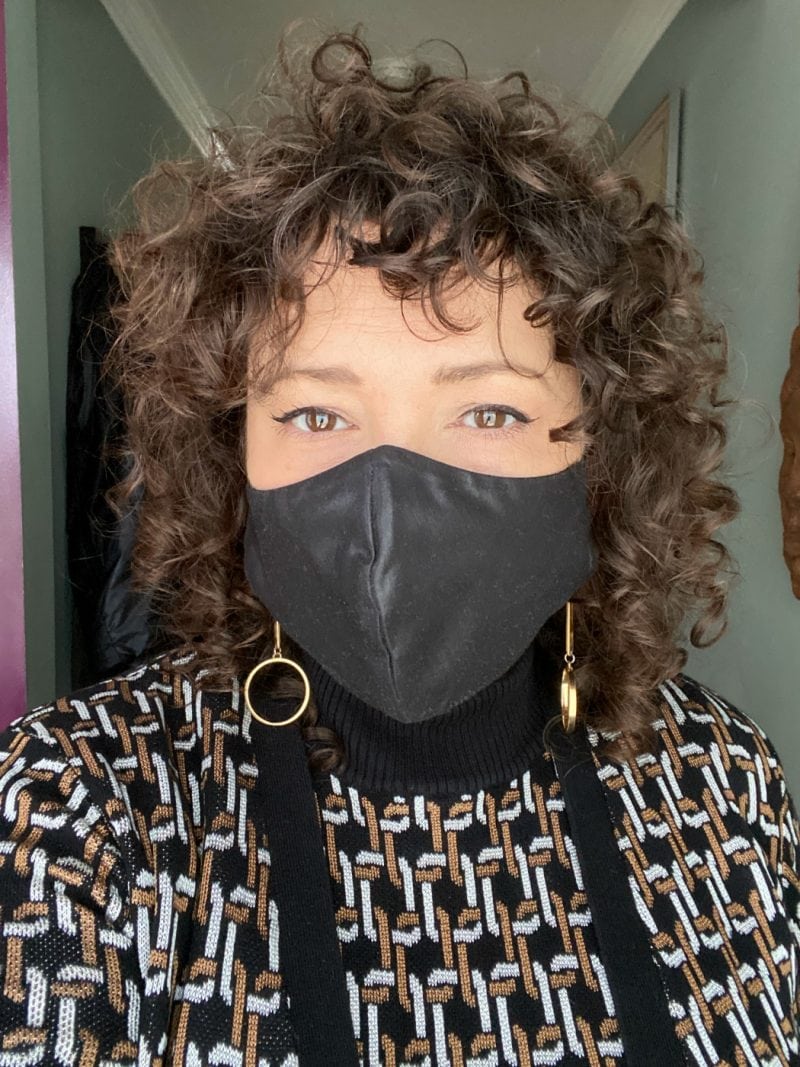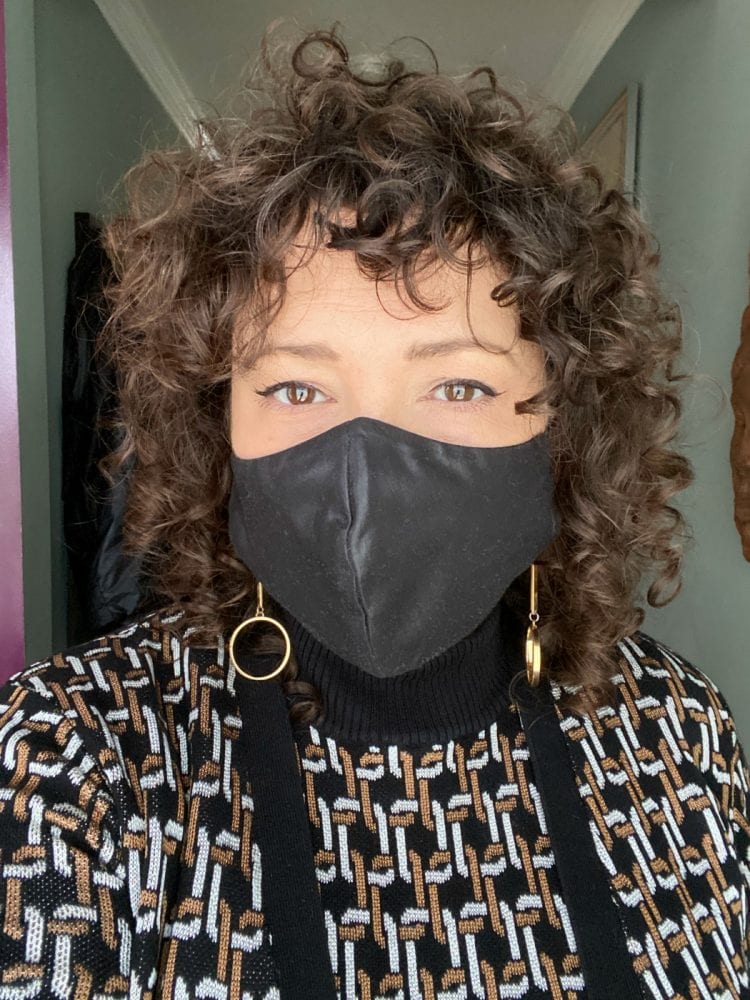 As for the mask… I already owned two face masks from Candace Cort and they are my favorite for fit. They are well made, ship quickly, and wash beautifully while retaining their color and shape. They offer multiple sizes,
I choose the Women's size and all my masks no matter when I bought them, are the same size and shape (I know some face mask brands are inconsistent with sizing). I didn't own a plain black mask so I chose to buy one from Candace Cort and I love it. The fabric has a subtle sheen and texture and looks almost like shantung, though it's 100% cotton.
Shop the Post: