This article may contain affiliate links; if you click on a shopping link and make a purchase I may receive a commission. As an Amazon Associate, I earn from qualifying purchases.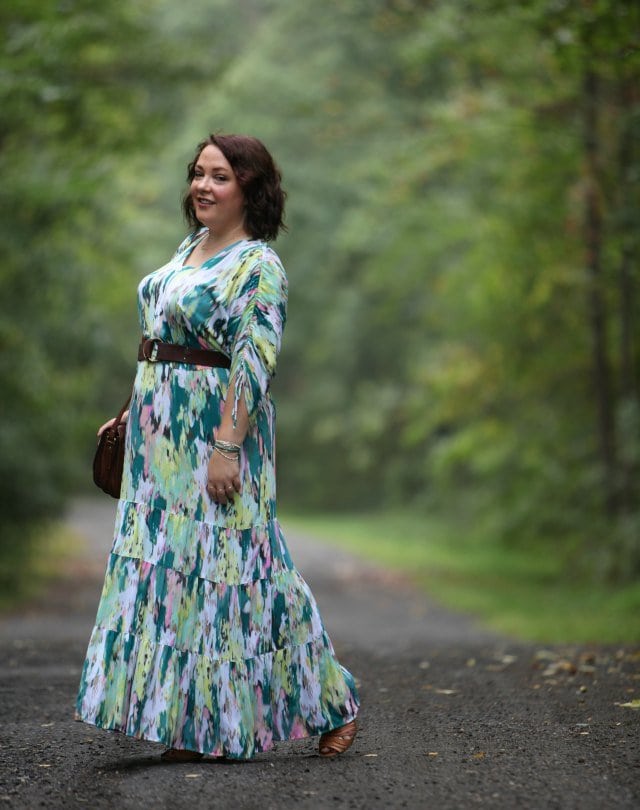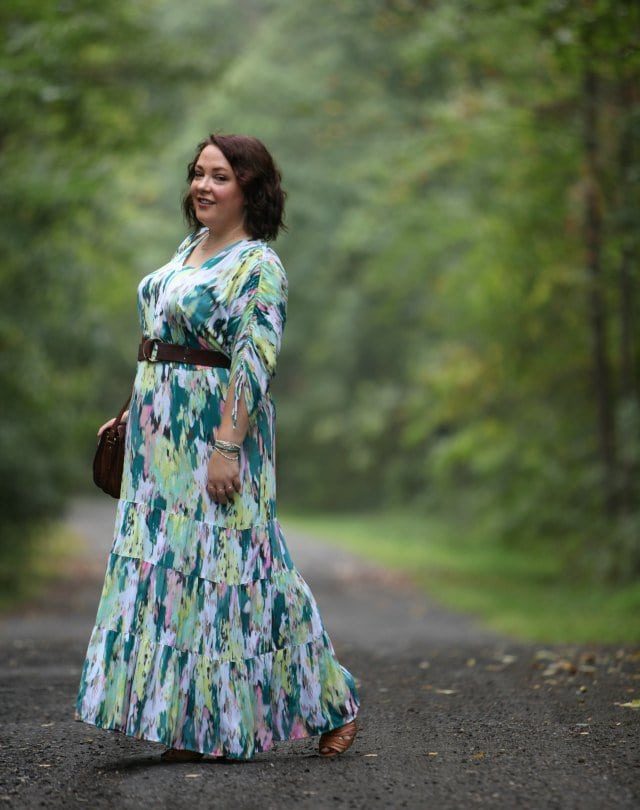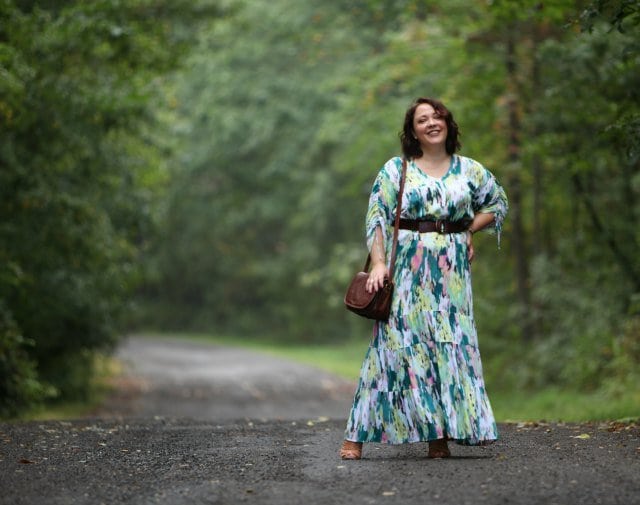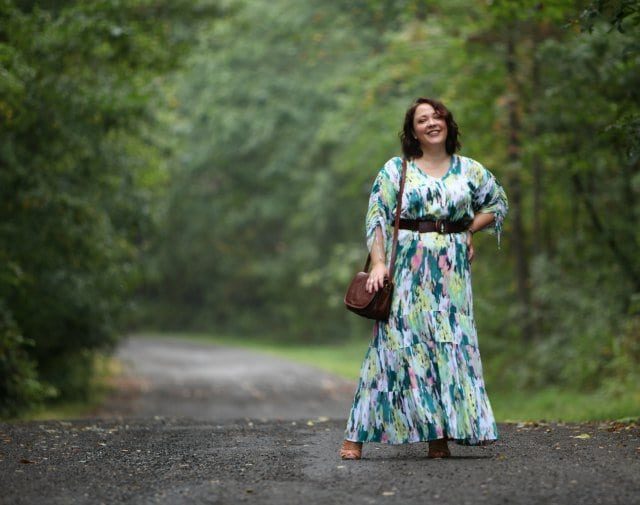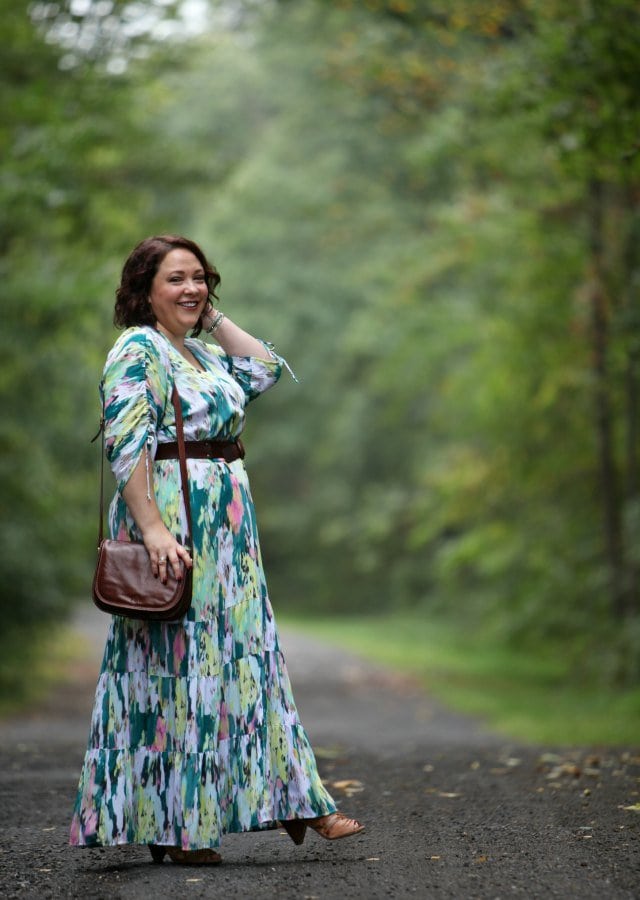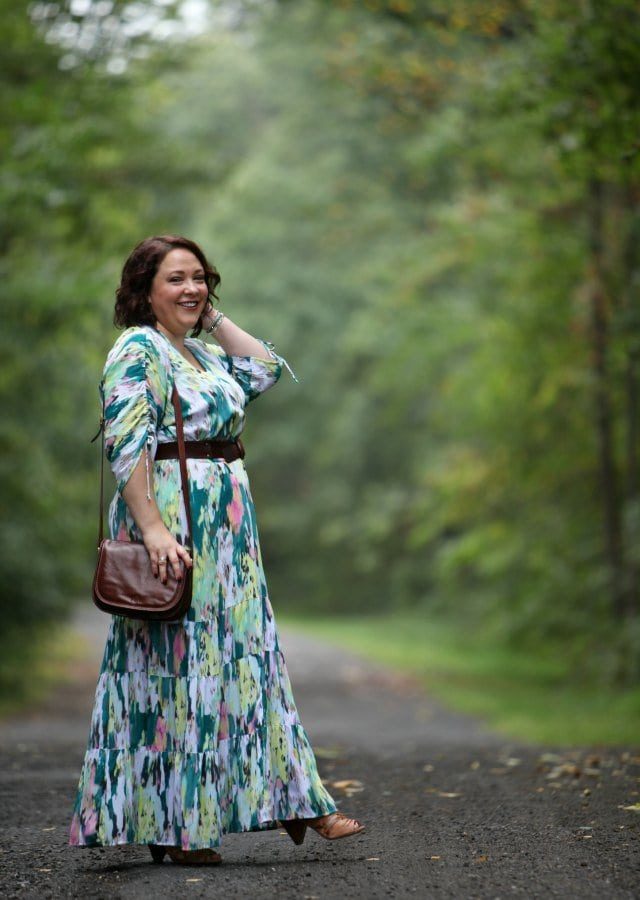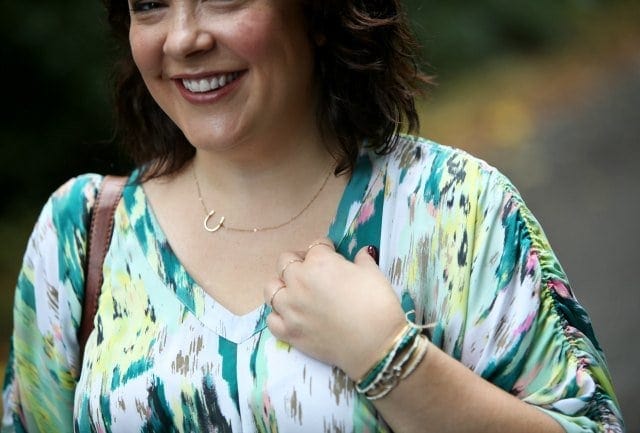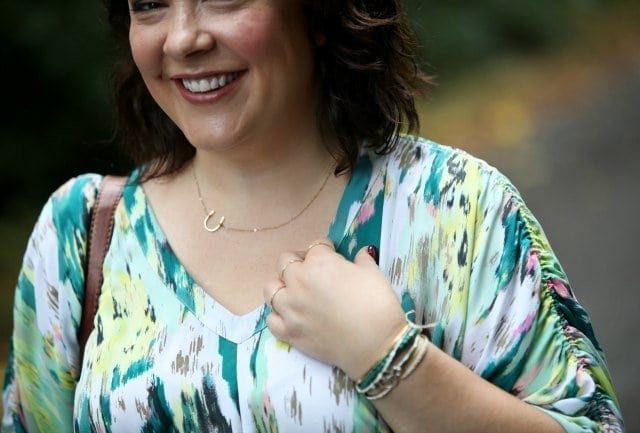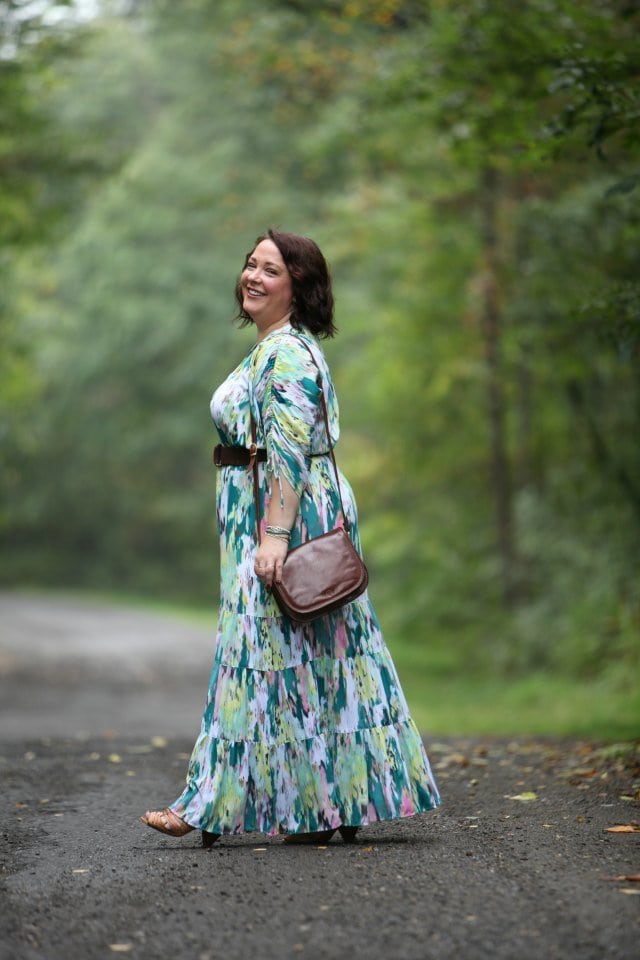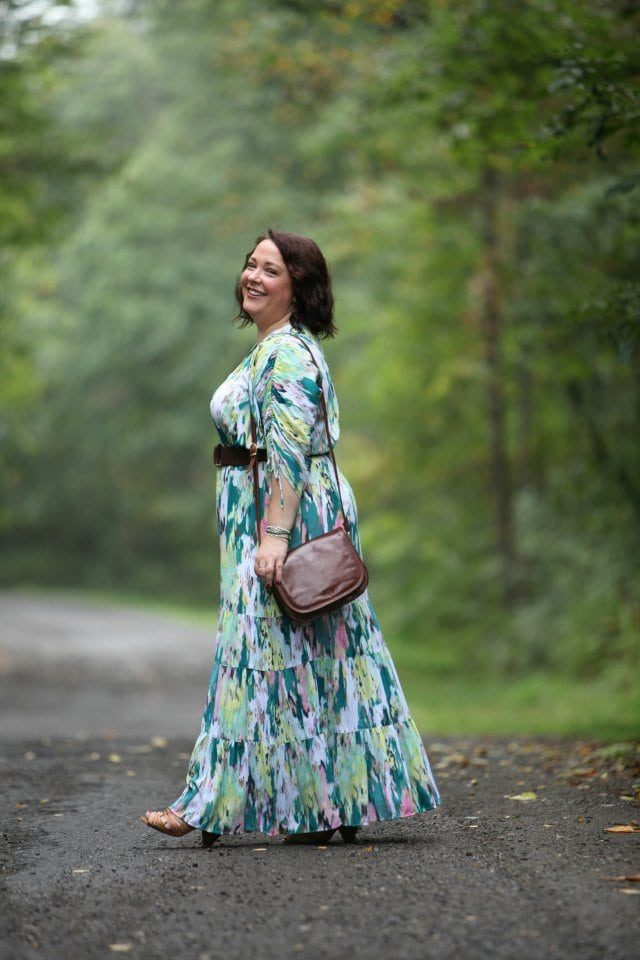 Dress: Melissa McCarthy Seven7 via Gwynnie Bee (L) | Belt: vintage (similar) | Bag: c/o Maxwell Scott | Shoes: Vince Camuto (similar) | Necklace: Bellezamia via Etsy | Bracelets: Stella and Dot, Nadri, c/o Lifetherapy, c/o Silver Linings
If you follow the hashtag #ShareMeGB on Instagram, you will see Gwynnie Bee members all across the country wearing the fashion that they offer with their subscription service.  I've seen many wear this dress from Melissa McCarthy for Seven7 and just KNEW it was going to be too long for me.  I was pleasantly surprised that not only was it not too long but I really really liked it!  The dress has a half elastic/half drawstring waistband which is fine, but I decided to cover it up (the drawstring is crossed in front and tied in back) with a vintage leather belt for more of a boho feel.  The bodice is lined to that first tier of the skirt, so it's opaque where it needs to be and breezy everywhere else.   While I love this dress, have worn it twice and likely will keep it a while longer for a weekend getaway coming up, it's something I'm glad I didn't buy.  The color and concept is very similar to this dress, I don't LOVE the waistband.  Also, let's face it, summer is ending and this dress is begging for warm sunshine.  But this is what is so great about Gwynnie Bee.  I can keep as long as I like and when I'm over it I can send it back and get something else.  If you want to try Gwynnie Bee, use my link and try it out for free for 30 days.
I got this bag from Maxwell Scott last year (see in this post) and I loved the bag, but then I did a closet cleaning and put the bag back in the nice box it came in.  This bag is so darn nice, it's likely the nicest bag I have ever owned and I feared messing it up.  How silly is that?  I ended up forgetting about the bag until I was tearing apart my closet packing for the Hopscotch Music Festival.  I pulled it out and decided it was time to get it a bit beat up, a bit lived in and loved, and took it with me to the festival.  I plan to give this bag a lot more love this year; it's an on-trend silhouette, brilliantly designed, and a year later still has that delicious new leather bag smell!