This article may contain affiliate links; if you click on a shopping link and make a purchase I may receive a commission. As an Amazon Associate, I earn from qualifying purchases.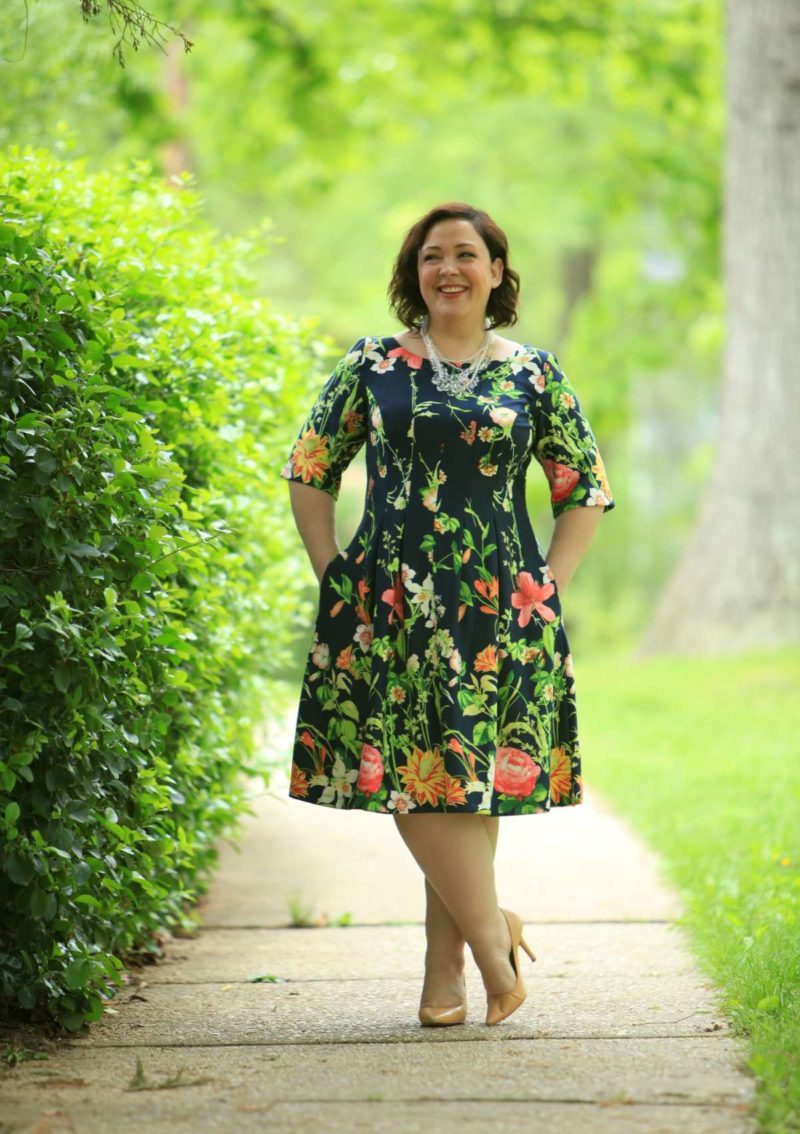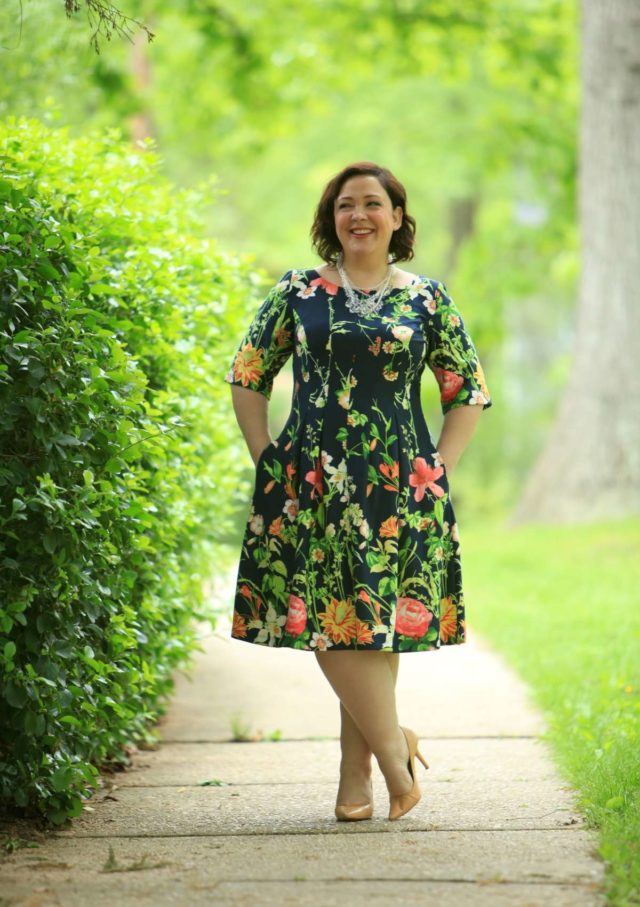 dress | bag | shoes | necklace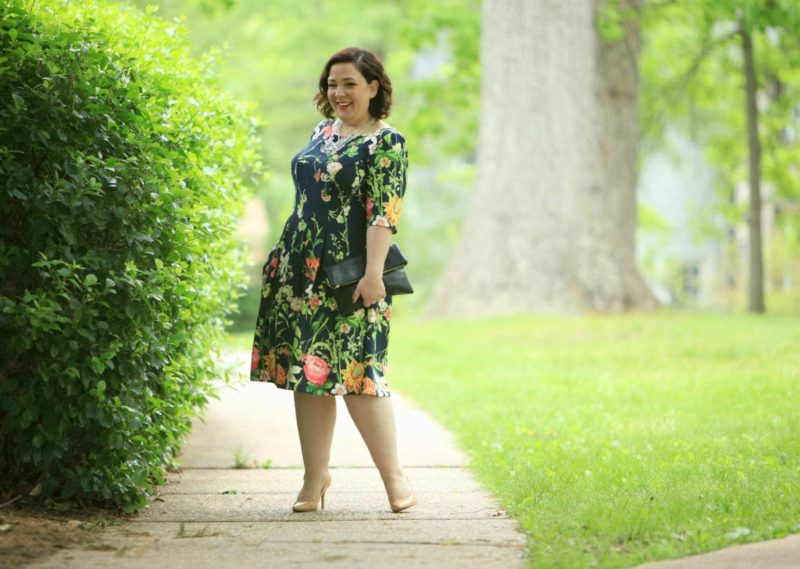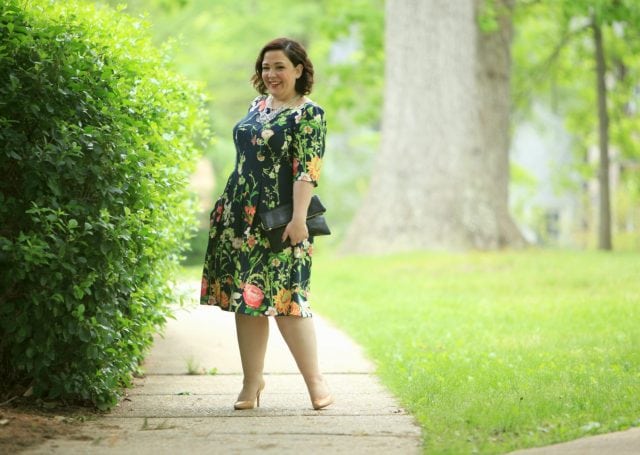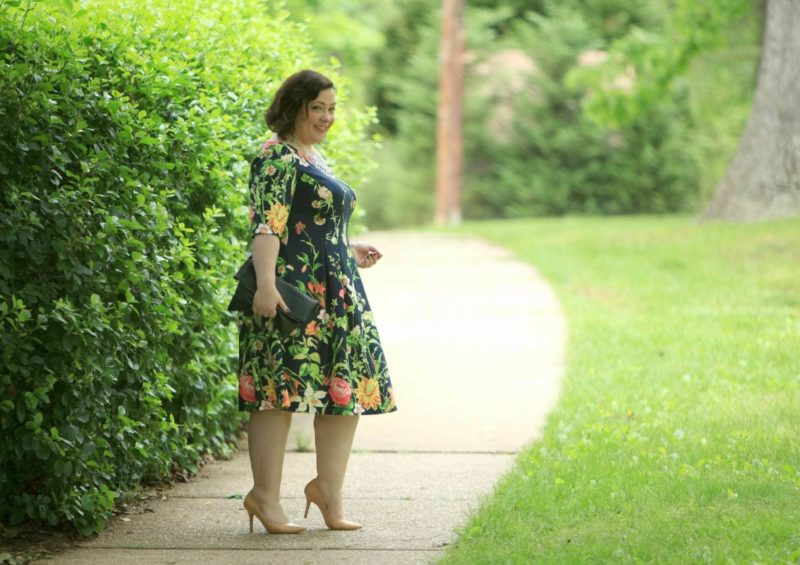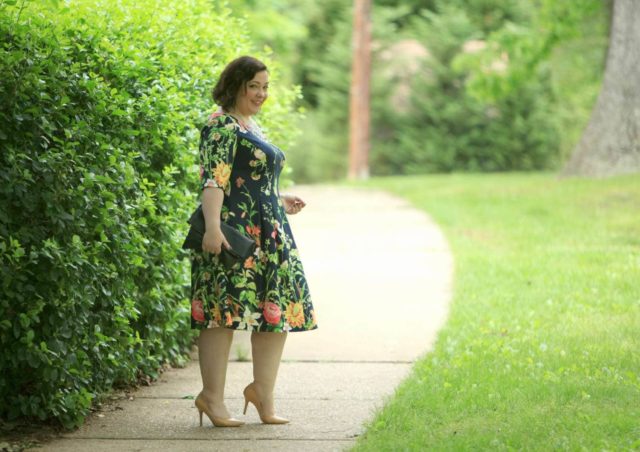 Dress: Gabby Skye via Gwynnie Bee (14W) | Shoes: Nine West | Necklace: Baublebar (sold out; similar) | Bag: Received in a Dia & Co box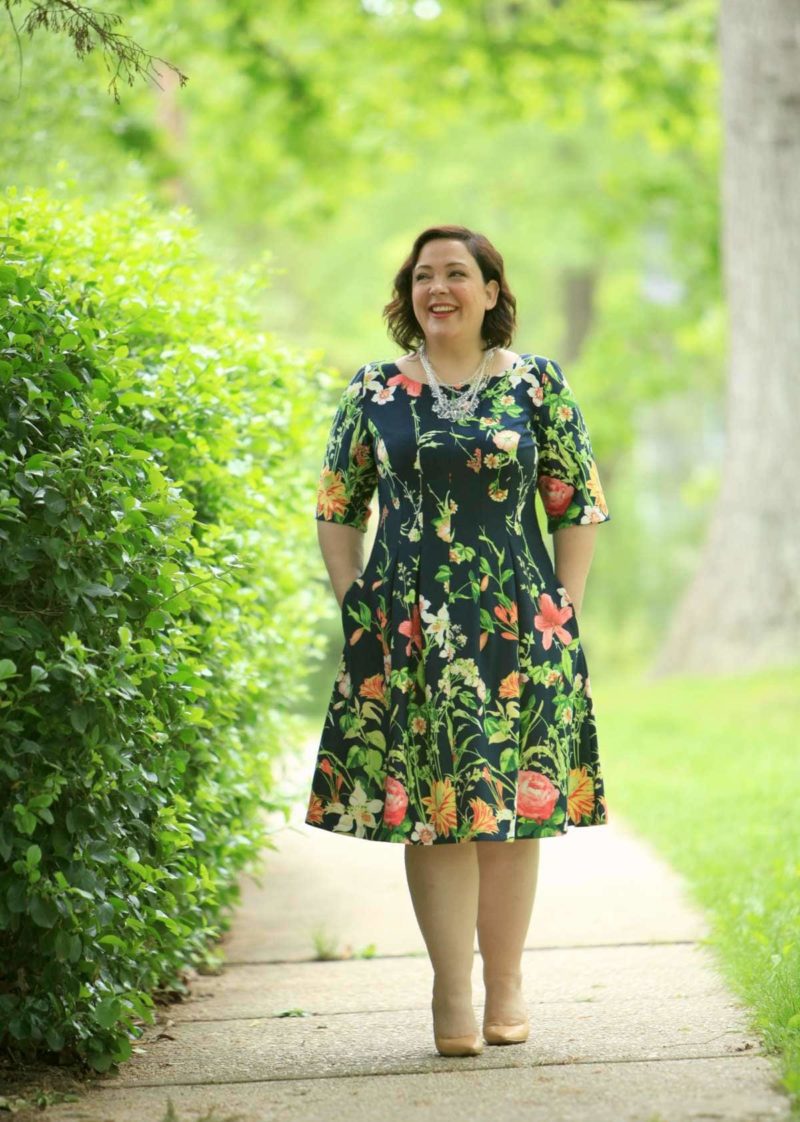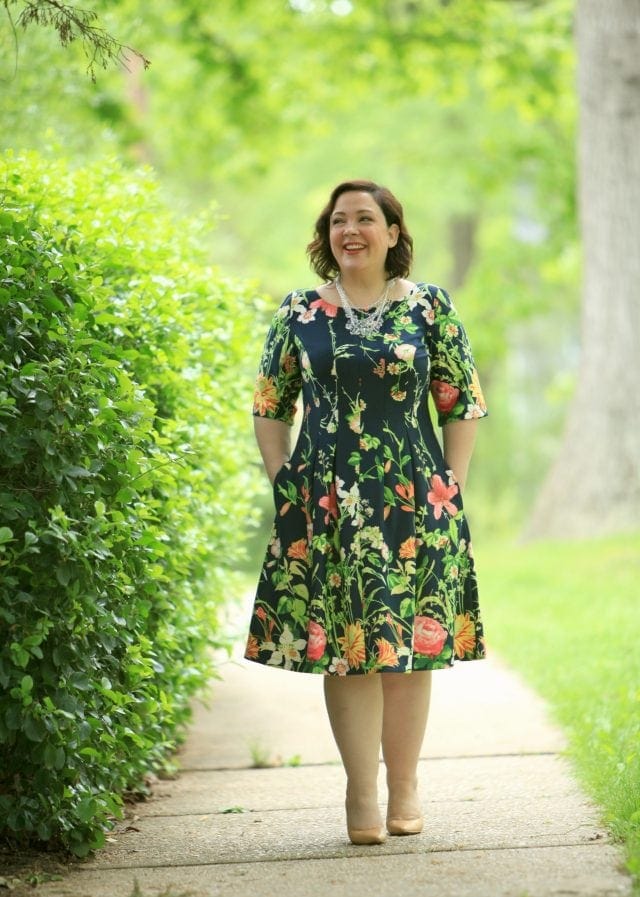 I used to just preach let your arms show; don't get heat stroke because you're self conscious!
I was so young… so naive…
I didn't realize by this age you have so few f*cks left to give you won't wear things that don't make you feel good.  At this age you don't want to waste your precious time and energy on trying to feel badass in a sleeveless dress.
That same energy can be put towards helping others, towards being more of a badass in categories that matter, towards loving ourselves, truly important causes.
That we, and this life are so much bigger and so much better than a stupid sleeveless dress.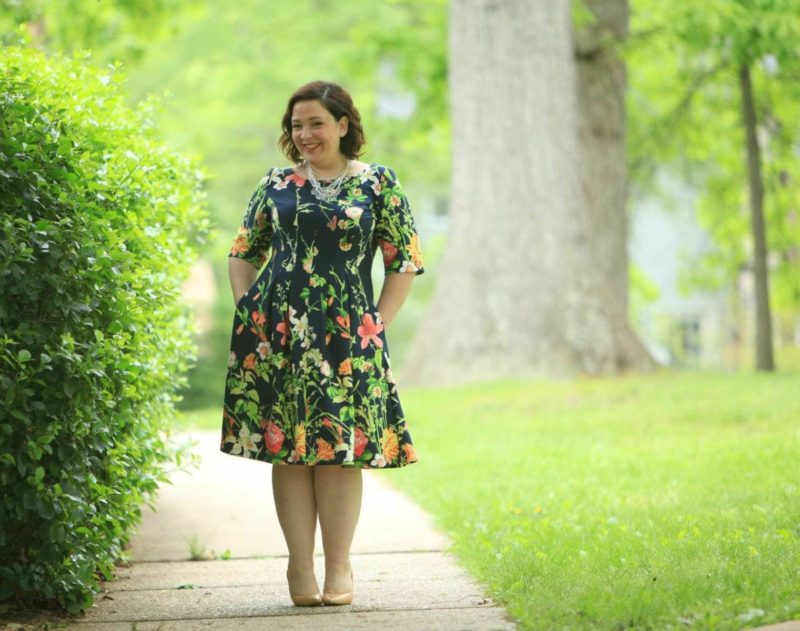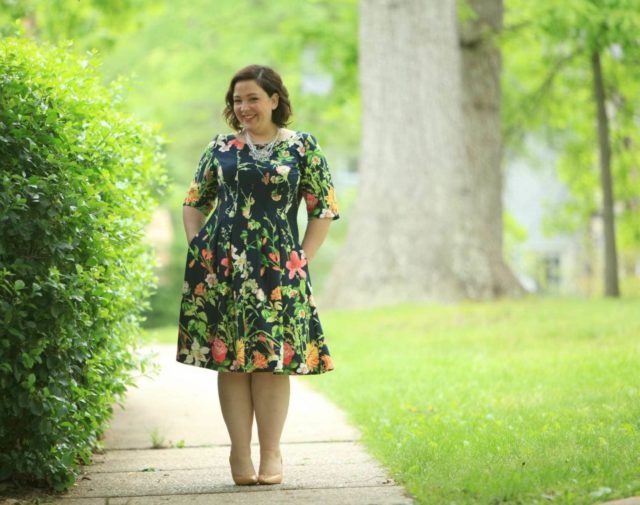 This post is dedicated to Linda (who recently commented about this topic), and all the other readers who love the look of a fit and flare dress like I wore Monday, but want the sleeves.  You deserve the sleeves if you want them, you deserve to feel and look great on YOUR TERMS.  This dress I got in my latest Gwynnie Bee bag has the same flattering shape as Monday's fit and flare dress, even pockets (woo!) like Monday's dress, but with a sleeve at a flattering and versatile length.

Looking for a similar dress to link in this post, I was SHOCKED by how few fit and flare dresses were available with sleeves.  Even Gabby Skye, that made this dress, has similar dresses at department stores without sleeves.  So the carousel above is a collection of sleeved fit and flare and a-line dresses I found on the web at a variety of pricepoints.  Hover over the images to find the online retailer and pricepoint, but know the price doesn't always show any sale or promotion going on.  My personal favorites are this one from
Karl Lagerfeld Paris
(goes up to 16 and is under $150),
this dress from eShakti
(you can choose the length of your sleeve, goes up to 6X, completely customizable and under $60) and
this one from Ellos
(sizes 10-28 and under $50).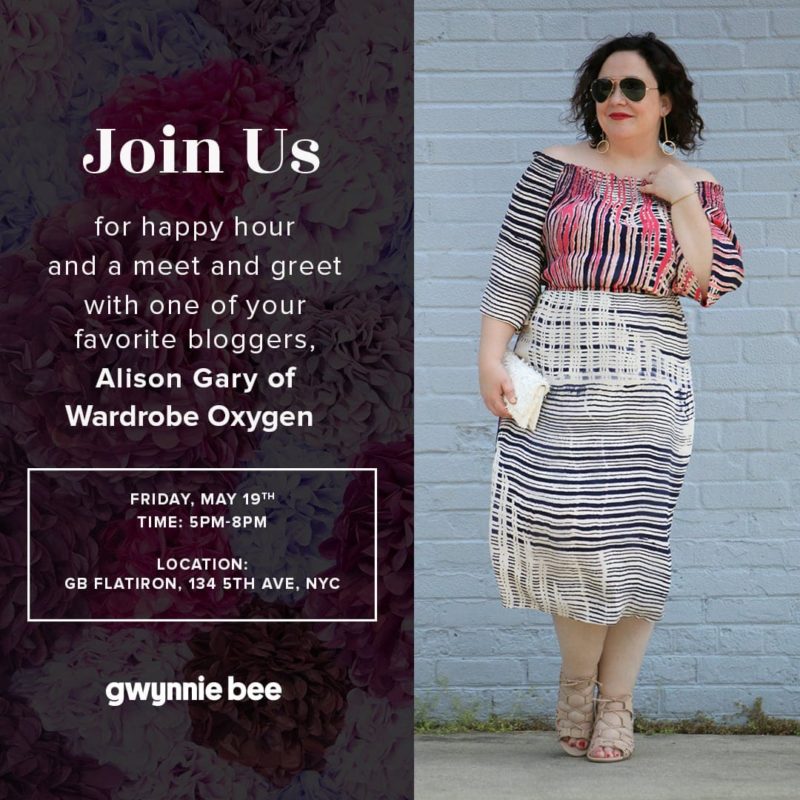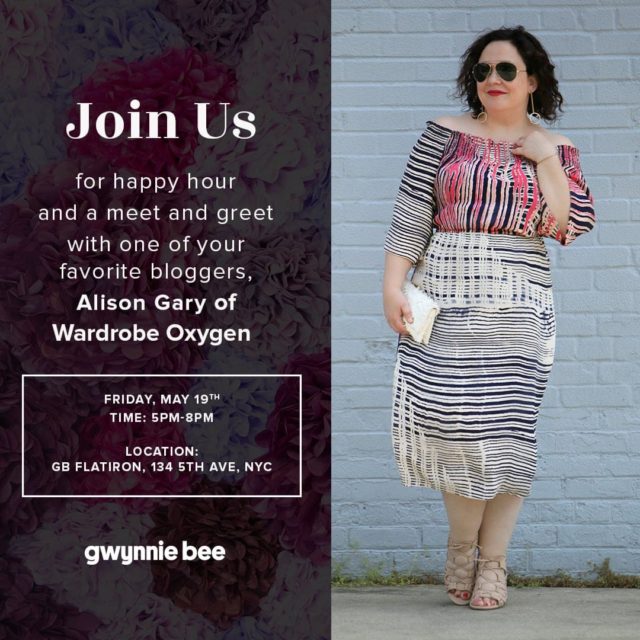 But this is why I love Gwynnie Bee.  Not only do they have sizes 10-32, but they regularly choose silhouettes and features women want.  Sleeves, pockets, fit and flare silhouettes, styles that hit or cover the knee, fabrics that give and move with you.  Use this link to try Gwynnie Bee out free for one month.  And NYC folks, I hope to see you at Gwynnie Bee's Flatiron store Friday the 19th!