This article may contain affiliate links; if you click on a shopping link and make a purchase I may receive a commission. As an Amazon Associate, I earn from qualifying purchases.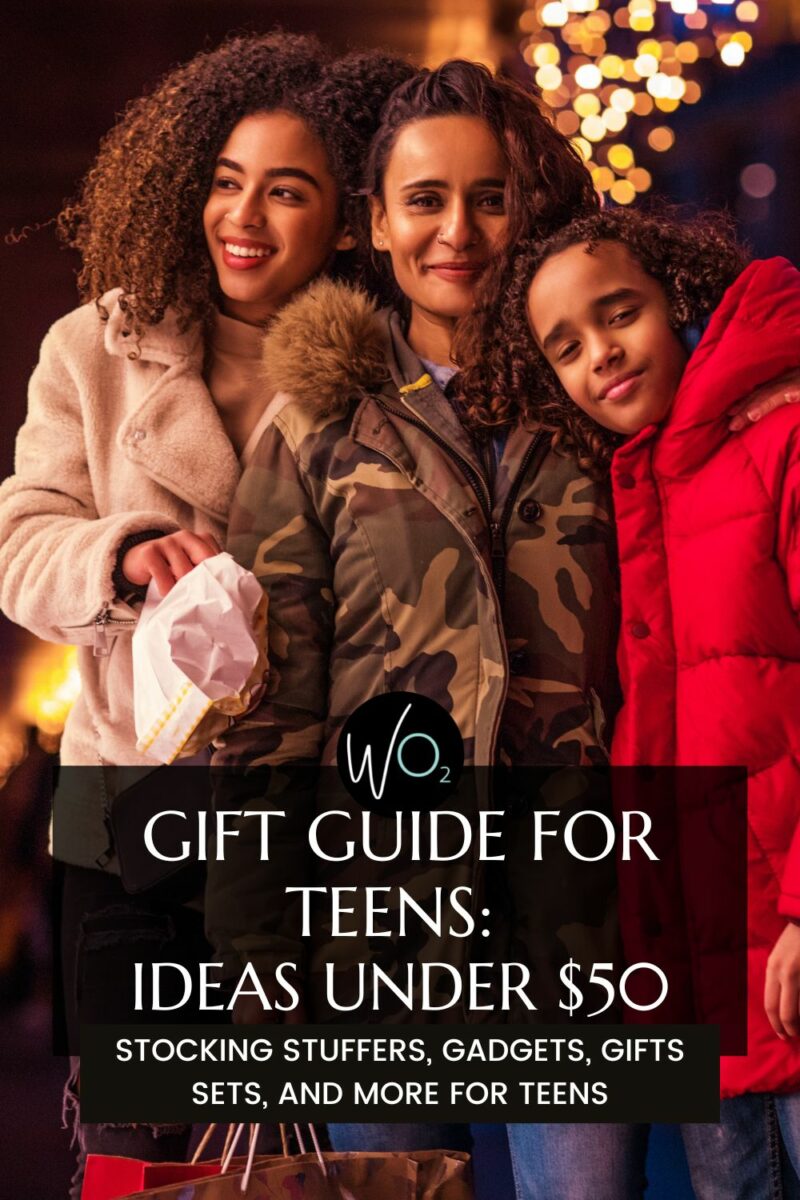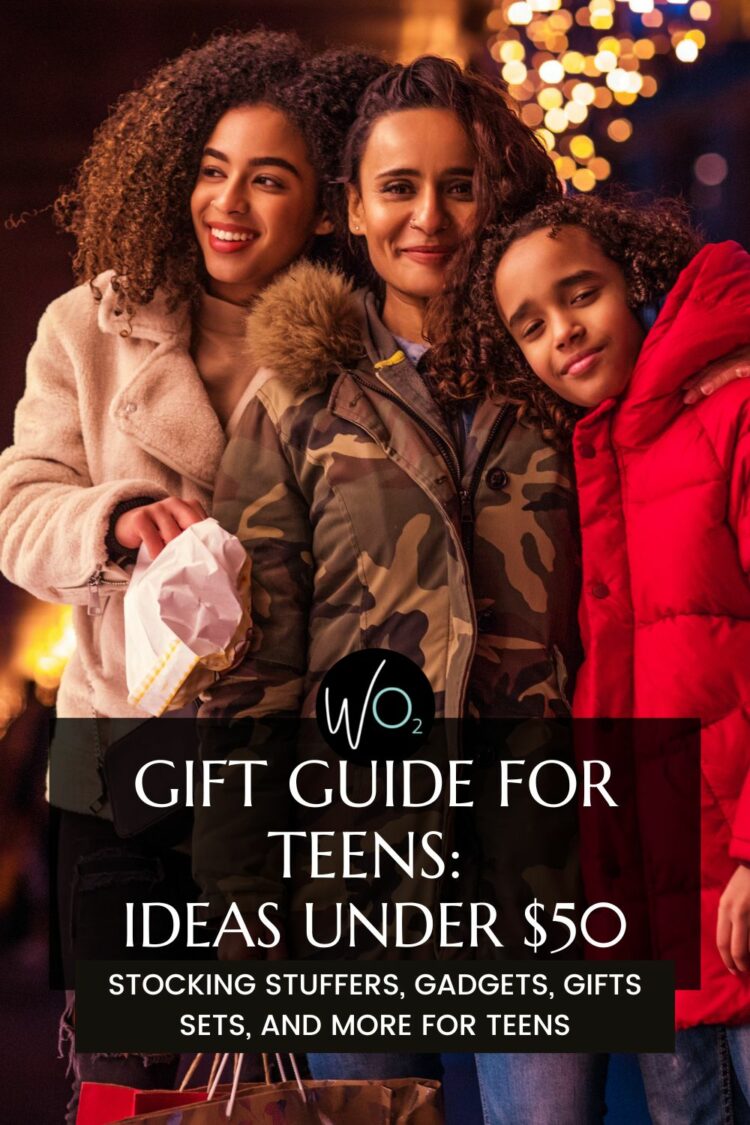 My mom makes my 13-year-old a stocking every year, and she also receives one from us. Relatives often ask what to get my daughter for Christmas that is under $50, under $25, a small gift they can get her. I have just sent out multiple emails and Google Docs to loved ones about what to get our teen for Christmas and figured it could prove helpful to another who is trying to figure out gifts for teens under $50 and stocking stuffers for teens.
I have also crowdsourced a couple of friends with teens to ask what they are buying so there is a bit more of a variety based on gender, musical tastes, personal preferences, and hobbies. And as always, I look forward to your comments where you can share other great ideas that may be just the thing another Wardrobe Oxygen community member is looking for!
Skincare and Beauty Gifts for Teens $25 and Under
Skincare isn't just the way to ward off zits, it is a hobby, a passion, an art form, and for some almost a religion. Almost every teen I know is into some form of skincare, whether it's upgrading from Barbasol to a fancy shaving cream brand, enjoying sheet masks with friends during a sleepover, rocking acne patches, or having a multi-step Korean skincare routine. While a gift of skincare in the past may have come across as offensive or judgmental, now it is seen as luxury and "self care."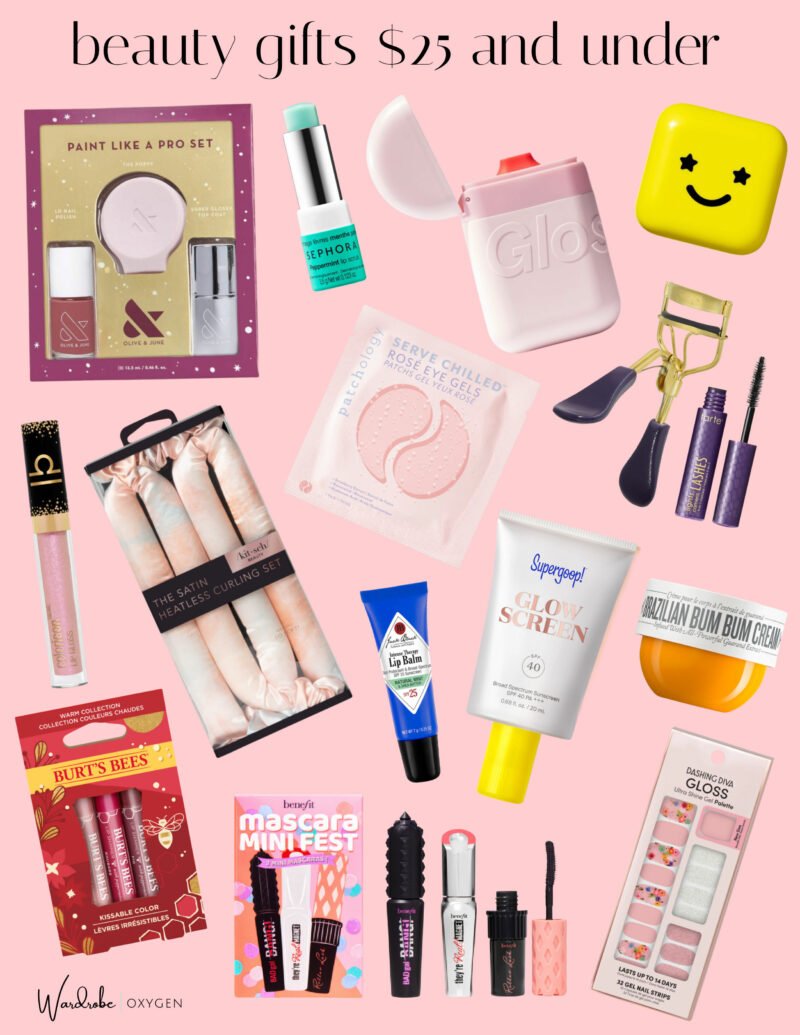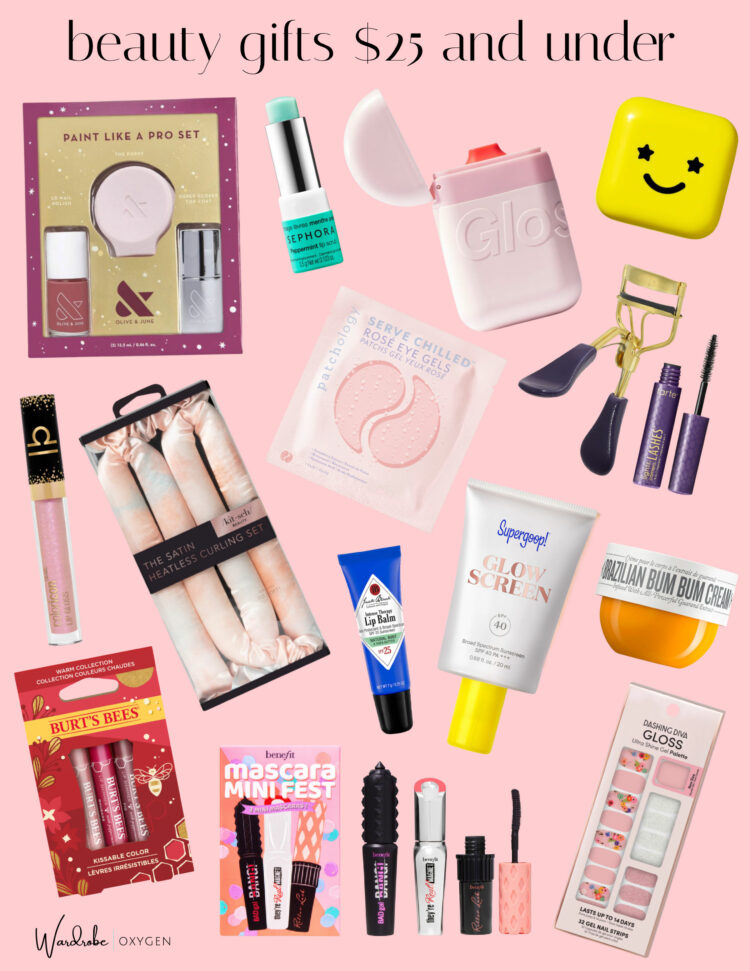 Practical Gifts for Teens
Looking for something that is both practical and a present? It is possible, and right now some typically practical items are quite on trend.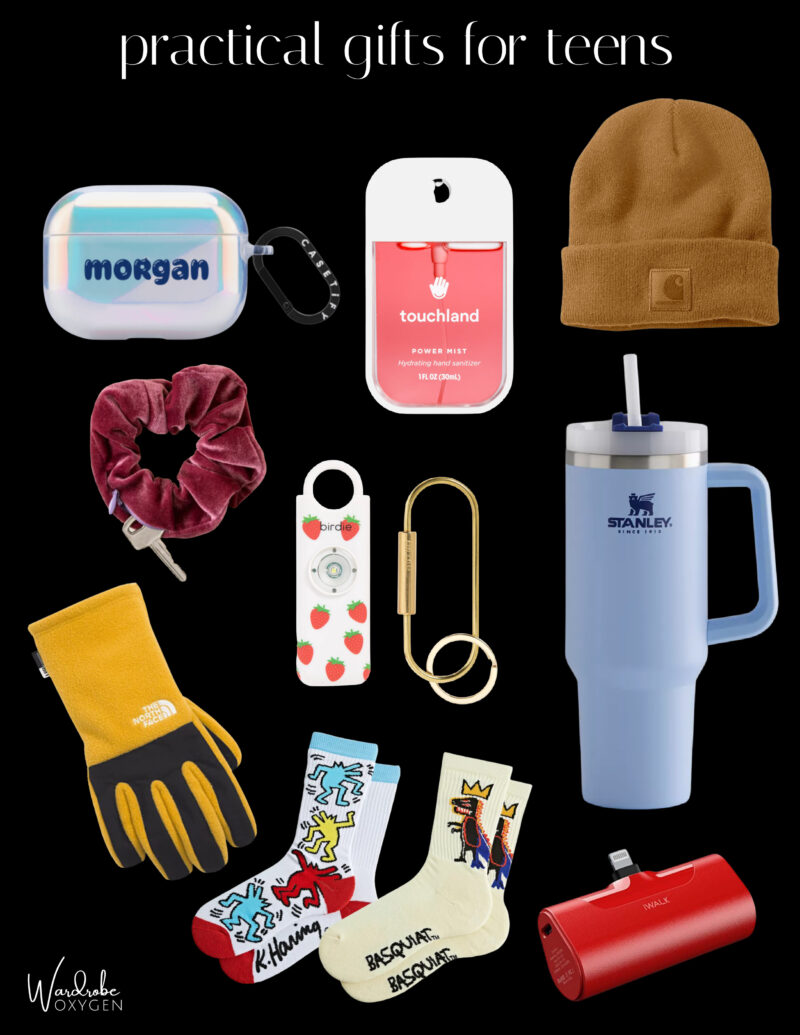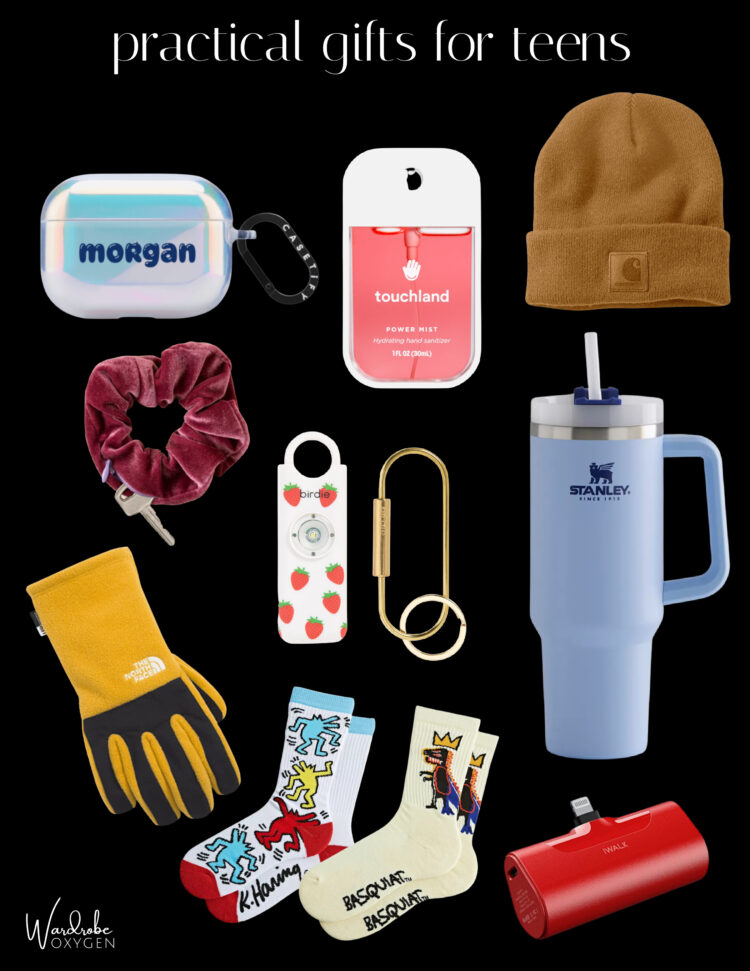 Gadget Gifts for Teens Under $50
Right now, there's a hybrid of vintage/nostalgic gadgets and high tech on the market, an opportunity to achieve quality functionality and style combined. This means cool looking gadgets at reasonable prices.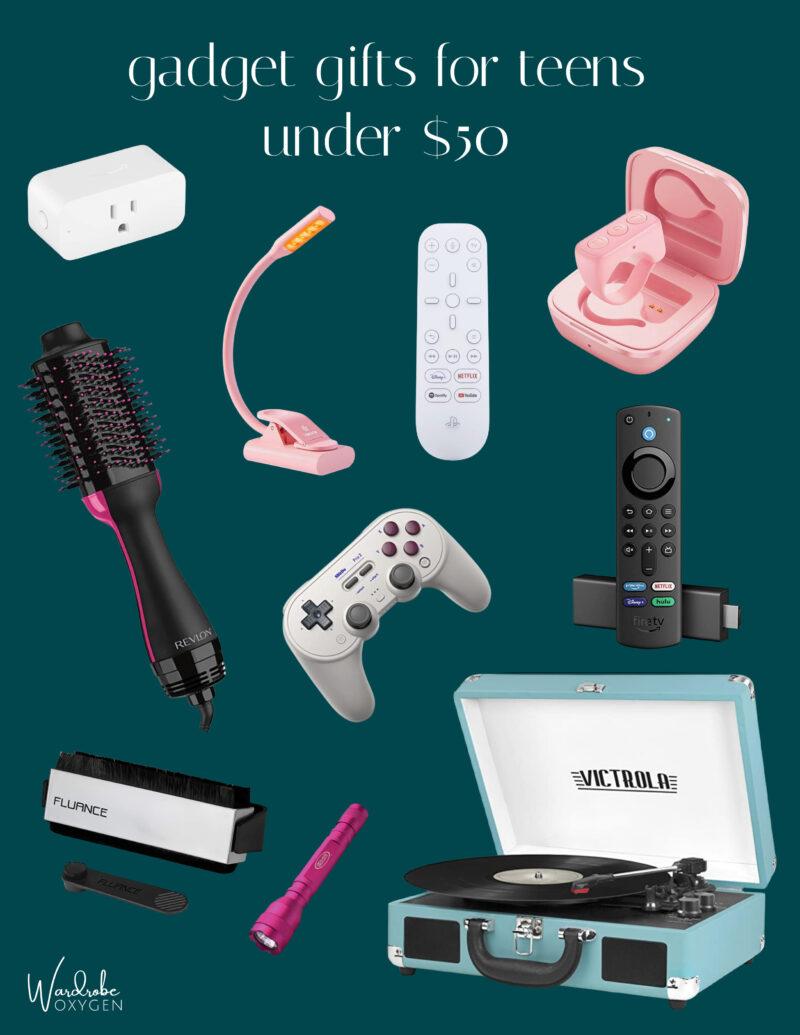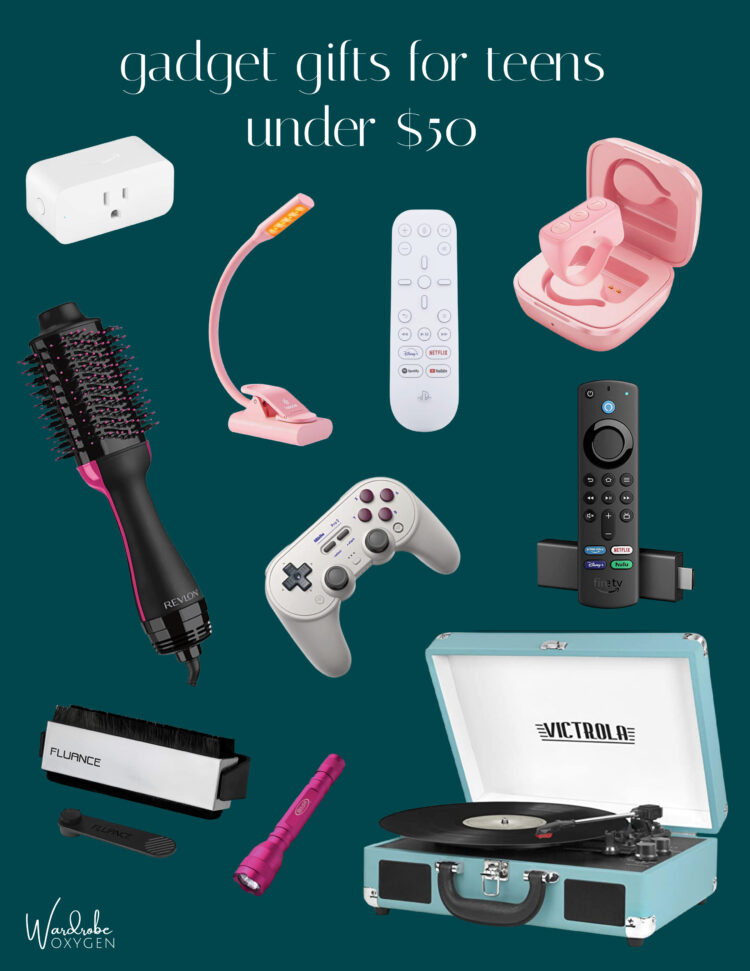 Retro Modern Style for Teens: $50 and Under
While scoping out Christmas gift ideas for teens I felt as though I was having a flashback to my own teenage years. The black and white checkerboard and yin yang-themed items were straight from '90s Alison's closet and world and I know many would be appreciated by my teen now. It inspired this retro modern gift guide/collage: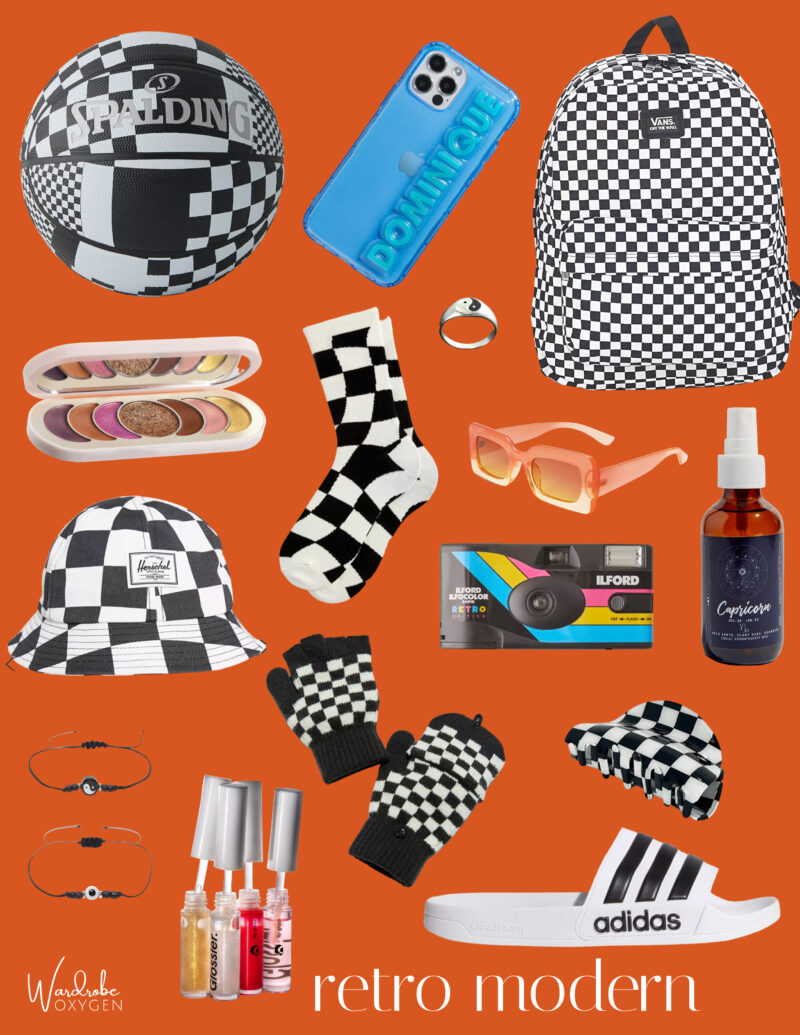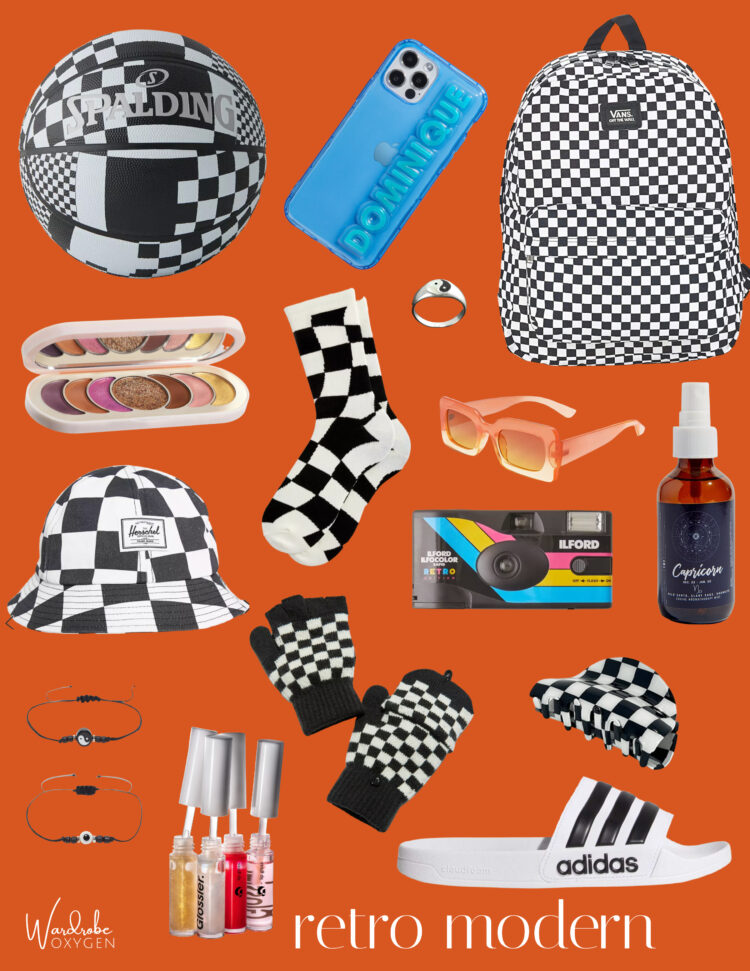 basketball | glow in the dark personalized phone case | backpack | eyeshadow compact | socks | ring | sunglasses | bucket hat | disposable camera | room spray | anklets | lip gloss | gloves/mittens | hair clip | sandals