This article may contain affiliate links; if you click on a shopping link and make a purchase I may receive a commission. As an Amazon Associate, I earn from qualifying purchases. 
When it comes to winter, a few pair of tights in the lingerie drawer are a must. However it's so frustrating when those tights bag, sag, or run after just one wearing. I know I have run to the nearest big box retailer or discount mart for a pair of black tights when my current pair are unwearable, just to have that new pair be just as disappointing and unappealing.
A couple years ago I stopped the cycle of bad tights and decided to invest in higher-quality legwear. I figured buying several pairs each season (and then disposing of those same pairs after just a handful of wears), if I could find a more expensive pair that were higher quality, it would save me time and effort.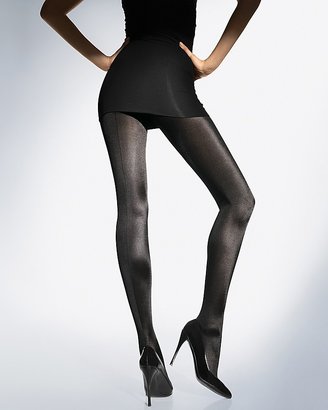 Everyone raves about
Wolford tights
, and I believe the hype, but my body shape
(they only fit up to 176 pounds)
and wallet
(styles range from $50 – $70 for standard opaque tights)
couldn't afford to try them at the time. However after some online investigation, I found that
Spanx tights
also got great reviews for fit, opacity, and durability.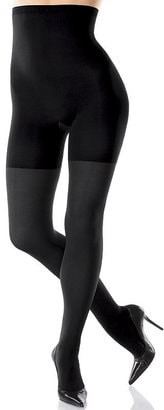 Years later, I am still wearing my
Spanx tights
. I have three pairs of them, and they are all amazing. They hold their shape all day, are truly opaque, and extremely durable. I can walk without shoes on the uneven hardwood floors of my 1948 home and not worry about a snag. I can throw them in the washing machine and then hang them up to dry and be ready the next day. They don't roll down mid-day, don't sag at the ankles, and they have sizes to fit short and curvy women like myself.
The other day I was chatting with two coworkers about tights, and one mentioned she was wearing Spanx tights (the ones that are reversible – brown on one side, black on the other). She started raving about their fit and durability and I chimed in. Soon the third coworker was convinced it was time to try a new brand of hosiery and get out of the routine of buying tights that only last one or two wearings.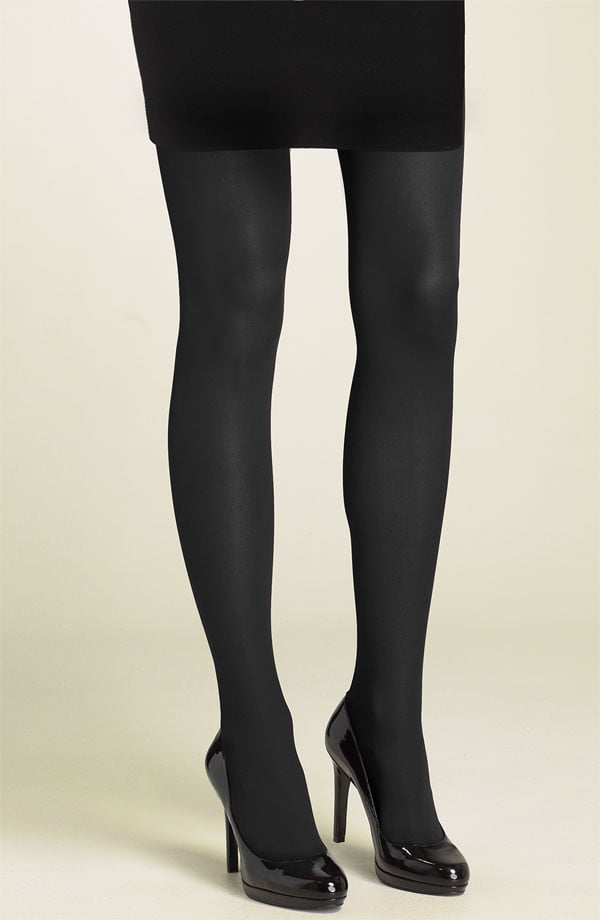 For lighter-weight tights, I have been a longtime fan of Nordstrom's basic opaque control top tights.  They are a great price – if you buy three pairs at once it's only $8/pair.  Not as durable or opaque as Spanx, but a great standard denier that works great for fall and with tall boots.  I have pairs I bought three years ago and they still fit and look great.
My mantra is quality over quantity, but I believe that quality can be found at most any price point. However if you are finding that your low-cost good-enough item is only good-enough, it may not be worth your time and money. Do a little homework, for a bit more money, you may find a replacement that isn't that much more expensive and makes your life, and your style far more wonderful!