This article may contain affiliate links; if you click on a shopping link and make a purchase I may receive a commission. As an Amazon Associate, I earn from qualifying purchases.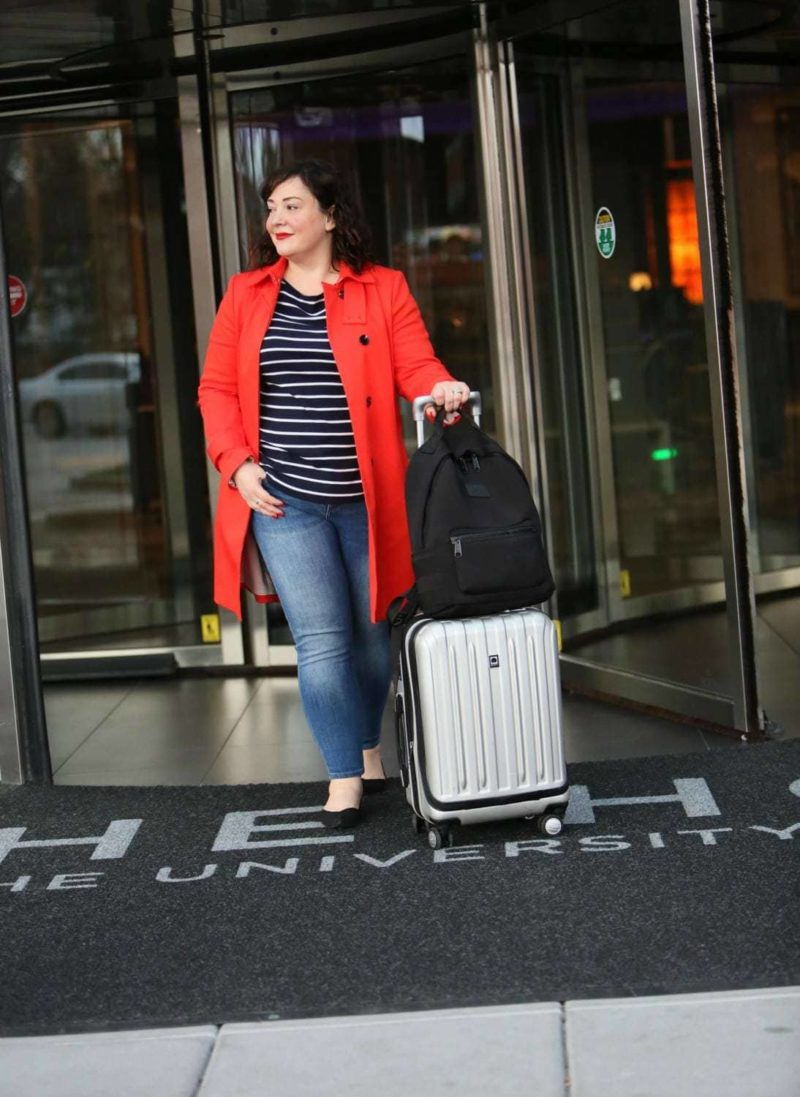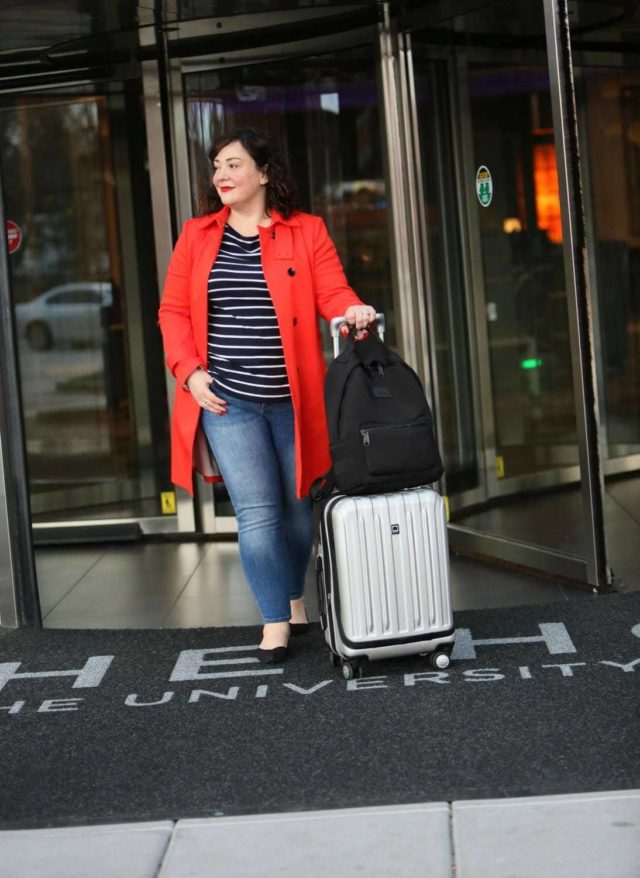 In the comments of a recent blog post, a reader had a question regarding packing non-clothing items for a trip.  She wanted to know how to pack light but maintain her style.  How to consolidate beauty products and toiletries, shoes and accessories to reduce the number of bags without ending up with bad hair or boring outfits.
Question: How to Pack Light but With Style
"I have a question regarding packing and non-clothing items. I find I can edit my clothes pretty well but it's the other items I have trouble consolidating – makeup, hair products (including hair straightener), face wash and moisturizer, meds, dental stuff and the list goes on. I am currently packing for a trip to Phoenix and have 4 bags of items: 2 hanging bags (one is for the plane with sanitizing wipes, snacks, hand lotion, earplugs etc.), one make up bag and one bag for the hair straightener that includes hair products. And this doesn't include my jewelry bag (I try not to bring too much), shoe bag, tote bag and small going out bag. Can you help me with any suggestions?"
In the aughts, I had a job that required me to travel for business at least once a month. It was a great education in learning how to pack light but still look polished for business meetings. Now as a blogger, I often travel for my new business, and have mastered again how to pack light but to still look fashionable and camera-ready for any event on my itinerary. Since your question is about editing and consolidating, I am going to focus on how I pack for trips when I do not check luggage.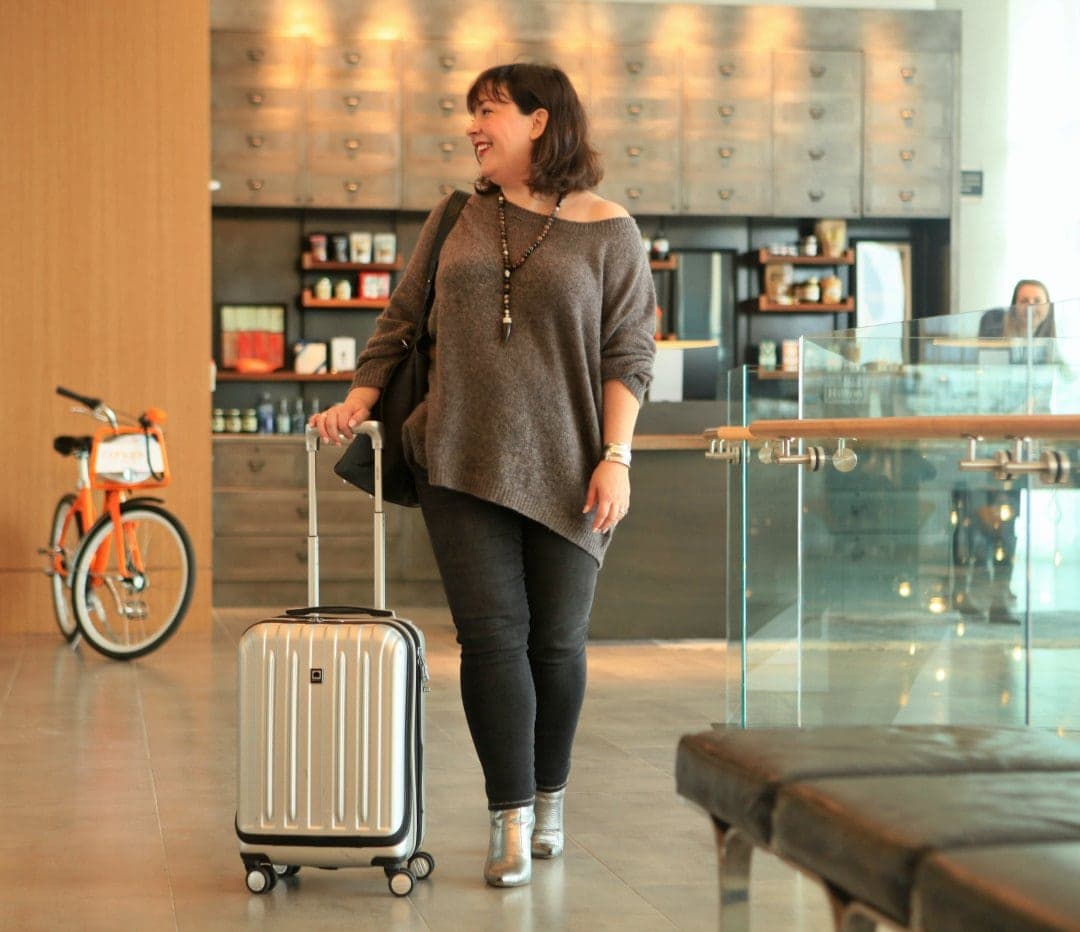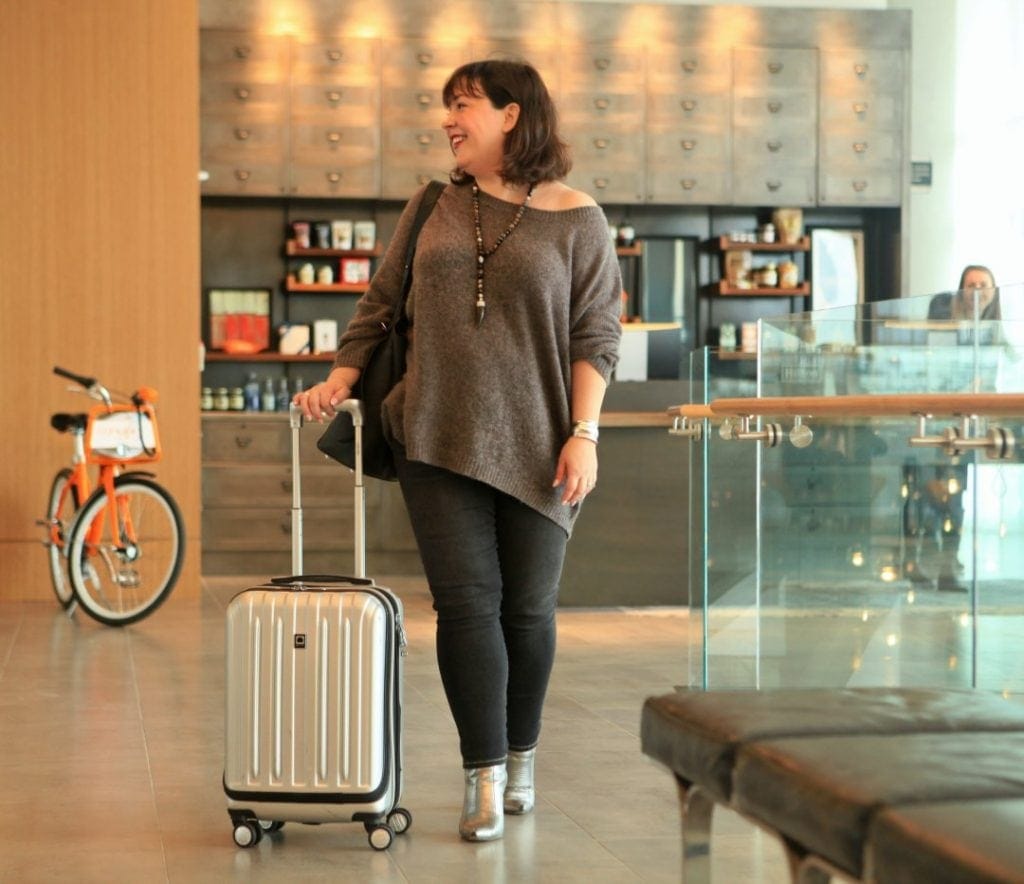 Choose your Luggage Carefully
Your suitcase matters. For years I used a soft rolling suitcase that was a great price on Amazon and it seemed perfectly fine. Sure it tipped over if overly full, maybe it would get caught on cobblestones and practically have to be carried up hills. And yeah, there was that time that I got stuck walking five blocks to my hotel in the pouring rain and the stuff inside got damp and the bag was still damp by time I had my return trip but isn't that how all suitcases are? A few years ago I treated myself to matching luggage and purchased the Delsey Helium matched set with the expandable International spinner. GAMECHANGER. This bag is worth every penny. The hard shell keeps things dry and protected. The wheels glide over everything from carpet to cobblestone hills; have bounced up and down several flights of steps with no issue. Fully loaded it won't tip over, even if I rest my second bag on top. No need to drag it behind you, the spinners are so great it will glide next to you without much effort. It's even lighter weight than my soft-sided suitcase, making it far easier to put in an overhead bin. Even though it's smaller than domestic specifications for carry-on luggage it remains my favorite for any flight.
View and Shop My Delsey Suitcase:

Pack Your Suitcase Properly
My Delsey suitcase has two primary compartments; one is open and one zips shut.  The zippered side I use to hold everything bulky, rough, or heavy.  My toiletries bag (see below), shoes, any books or gadgets not needed until I reach my destination.  I tuck socks and lingerie into shoes, and use sleepwear and gym clothes to fill in any gaps between the items.  Zipping the compartment compresses everything like a giant travel cube.  The zippered cover has a deep zippered pocket on it; in there I carefully fold and slide in any scarves I am taking so they don't get creased.  I also take a flat clutch purse and store necklaces and delicate jewelry in it.  Any large or bulky jewelry I place in the small zippered pouch in the suitcase that is between the two main sections.
Speaking of travel cubes, I use travel cubes on the open side of the suitcase.  Travel cubes really compress your clothing to provide a lot more space in your suitcase. Not only that, it keeps everything organized so it's easy to quickly find something.  I also love travel cubes because they help separate dirty clothes from clean for the trip home.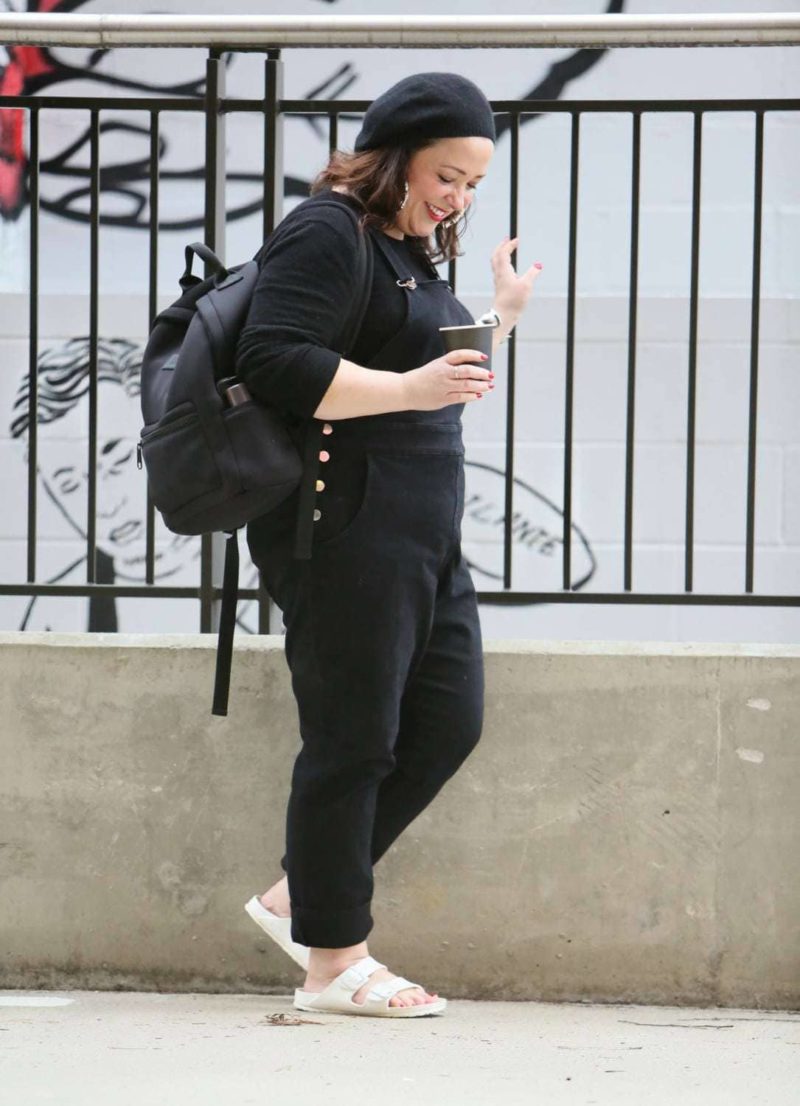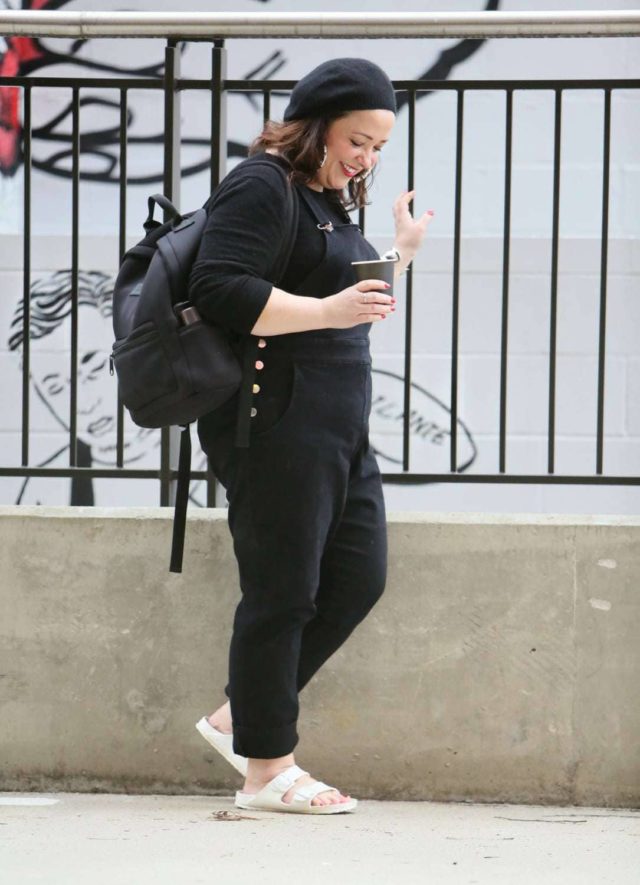 Choose your Personal Bag Carefully
For my personal bag, I always take something that can shove under the seat in front of me on the plane yet is stylish enough to be my day bag for the trip. My absolute favorite is the Large Dagne Dover Dakota Backpack for casual trips. Made from neoprene, the bag is soft yet strong, water resistant, and easy to spot clean. The tonal hardware makes it look more sophisticated and stylish than a classic backpack. Brilliantly designed, over seven different pockets, a laptop sleeve, and zipper pouch on a detachable leash will keep everything organized. The padded straps makes it comfortable even when filled to the brim and your hotel is a mile walk away. The only thing missing is a sleeve to slide it over the suitcase handle, but my friend told me about this little gadget that's less than $10 that does a great job with my backpack and any bag I carry.
Read my Dagne Dover Dakota Backpack Review
Look for a Toilitries Bag that Protects and Maximizes Space
Over the years I have bought many toilitries bags, and have been gifted several from different brands.  It seems like the best idea is one of those that opens up to hang off a hook.  Thing is, as hotels get updated I find hooks to be fewer and usually in a very inconvienent location.  The best bag I have is like this one – two plastic zippered compartments that fold up and zip again.  It's almost like packing cubes for beauty products because it forces products to line up nicely, reduce bulk, and become a firm rectangle that fits nicely in a suitcase.  The double zippers protect the rest of your luggage if a bottle leaks or explodes.  All I need for a trip is this bag and my Ziploc of liquids; yes I even fit my makeup and even my vitamins and supplements into this case! Not too shabby considering we all know I am not a low-maintenance kind of gal!
Speaking of vitamins and supplements as well as medication, TSA does not require medication to be in original containers and the only medication they check is liquid versions (which should be in your liquids bag). I like a weekly pill organizer to keep things organized; however if my trip is only a day or two I use these pill pouches which take up less space and depending on the kind of medications you take, can be reused.
Shop my Travel Essentials:

How to Pack Liquids for a Quick TSA Check
TSA says all liquids must be in containers 3.4 ounces or less and all of the containers fit in a quart-size Ziploc bag. TSA won't like me to state this, but I always use a bag larger than quart sized. However, I don't fill it to the brim. While some people purchase clear reusable bags, I like a heavy-duty freezer bag because it can hold more without taking up a lot of real estate in my luggage (and it's a lot cheaper). I also use the same freezer bag over and over; I know the one right now in my suitcase is over a year old and just dandy. I do keep a second one on hand in my luggage in case it decides to kick the bucket, but they're remarkably durable and can even be washed and reused if something leaks.
Anything that can remotely be considered a liquid or partially liquid, stick in this bag. I've had lip balms, individually-wrapped contact lenses, and mascaras confiscated at the airport so if in doubt, toss it in the clear bag.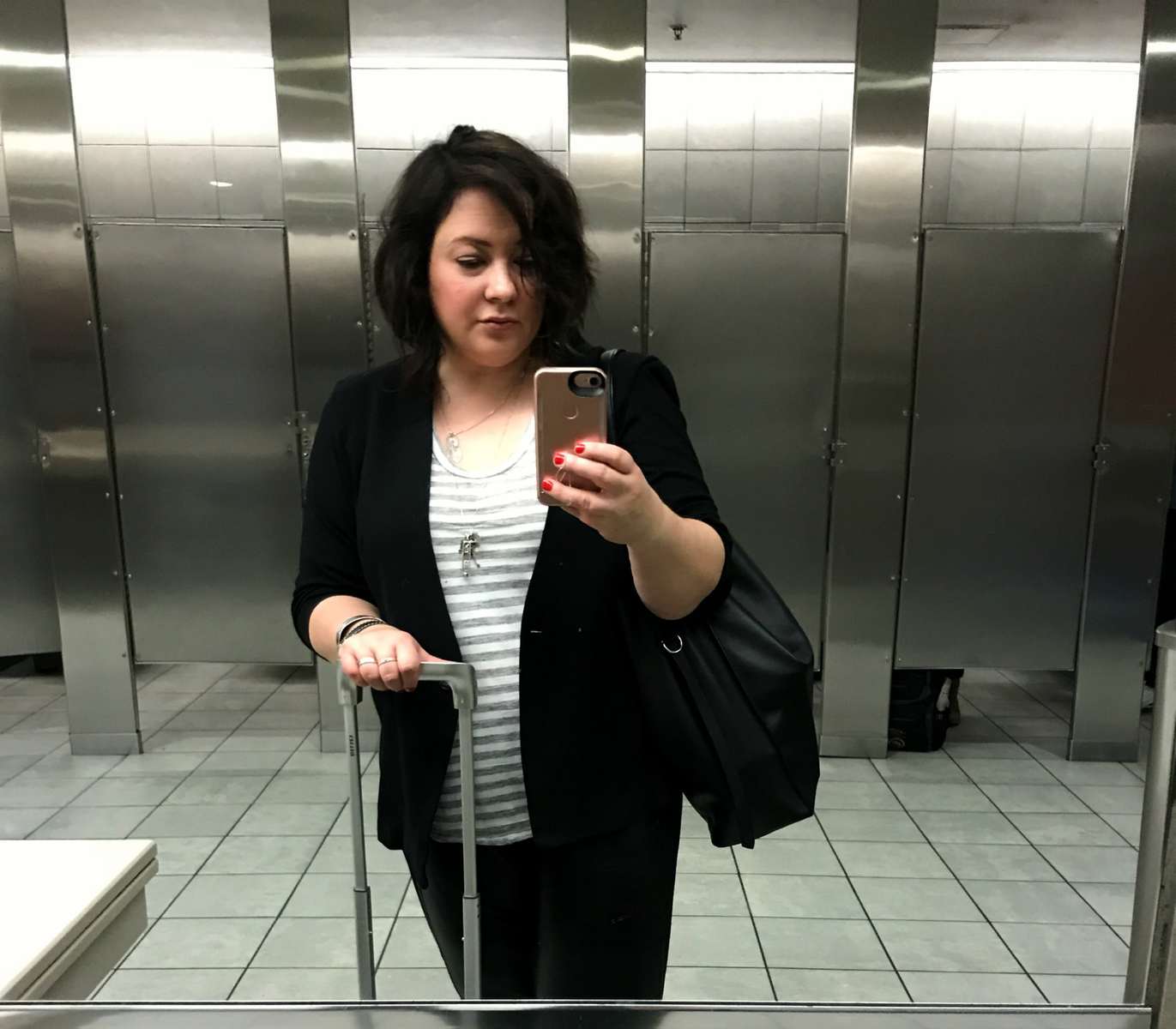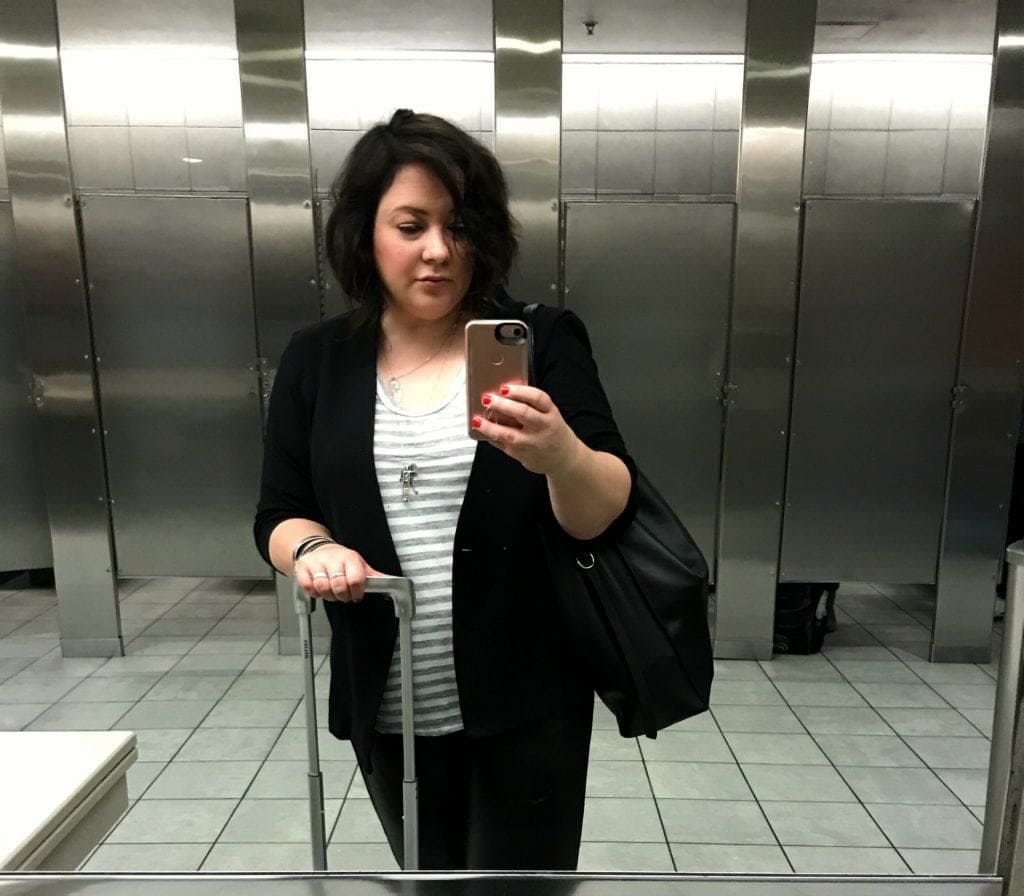 How to Minimize Beauty Products for Traveleling Light
Decant, Decant, Decant
Even better than travel sized versions of your beauty products, decant your favorite toiletries into smaller containers. I have these containers, they're three years old and still leak free and reliable. I like that they can squish to take up less space when not full and I've thrown them in the top rack of my dishwasher and they clean up great. For products like eye cream and primer I decant into contact lens cases. I prefer the screw-top ones because they are leak-proof and they usually have the caps two different colors making it easier to know which one is eye cream and which one is zit cream (a sharpie reminder is also smart).
When Necessary, Buy Travel Sizes
Some things you can't decant; for those I invest in travel sized versions that I never use except when on travel where space is minimal. I've learned from experience not to switch brands to save space in a suitcase; I'd rather not take a pair of shoes than again deal with bad hair and angry skin.  I look for special deals at the holidays when department stores and beauty brands offer gifts with purchase of products I use so I can stock up on the travel sized items I know and love. Amazon often has multipacks for travel sized items; if it's something that can't be refilled like dry shampoo it's smart to buy in bulk and save for future travel. I've also found travel sizes of items like perfume for great prices on eBay.
For dental needs, I go with a travel toothbrush like this one.  It's not my awesome Sonicare, but it takes up less space and no tears if I forget it in my hotel room. For toothpaste, I find travel tubes to be too small for more than a day or two. Instead, when I get almost to the end of a tube, I roll up the end and put it in my toiletries case. I can then use the entire tube (even cut open the bottom of it to get out the dregs) and throw it away at the end of my trip.  I carry a few Colgate Wisps in a sandwich bag in my purse always; they're great for a refresh at the end of your flight or after a spicy meal.  For dental floss, I hoard those tiny containers the dentist gives after your visit and tuck them into my purse and toilitries kit.
Create a Makeup Uniform
I see travel as a time to simplify my beauty routine. Leave home the luminizer, the contouring, the large shadow palette, the color correcting concealers. Think weekend face – groomed yet fresh. Then choose one way to amp it up. For me, I bring 2-3 lip products. A mauvy nude for day, a bold red, and then maybe a gloss to transform the two. For you, it may be a pack of false lashes or a kohl pencil.
I find makeup brushes end up taking up a lot of room because they need to be packed carefully. I try to choose a makeup uniform that requires the fewest brushes thereby saving space and simplifying packing. I usually use powder blush, but this cream blush from Glossier is a pretty awesome replacement and I think it helps create a fresh weekend face. My eye brown pencil has a built-in spooly brush, and I love this stuff from Perricone MD in place of shadow for a fresh well-rested effect.
My Travel Beauty Faves:

Create a Hair Uniform
Sometimes your hair may be soft waves, sometimes you iron it straight, sometimes you use pomade for a slicked-back pony. For traveling light, choose one and make it your signature style for your entire trip. This way, you can bring fewer products and tools.
When possible, consider a mini version of your tools. I use this Aveda brush on the daily, but at The Body Shop I found this travel one that accomplishes the same thing. I have a tiny comb like this which is great for teasing and smoothing bangs and is smaller than what I have at home.  When I used to flat iron my hair, I bought a mini iron like this which saved a ton of space but still got the job done.
I believe in bringing a hat for travel.  Nothing worse than wasting the day trying to wrangle hair not used to the water or the weather.  A beret looks fashionable while hiding rough winter hair; in the summer I prefer a packable fedora or Panama hat.  You may prefer some Bobby pins and an elastic for a purposeful messy updo or an Alice band to help unruly bangs blend into your hair.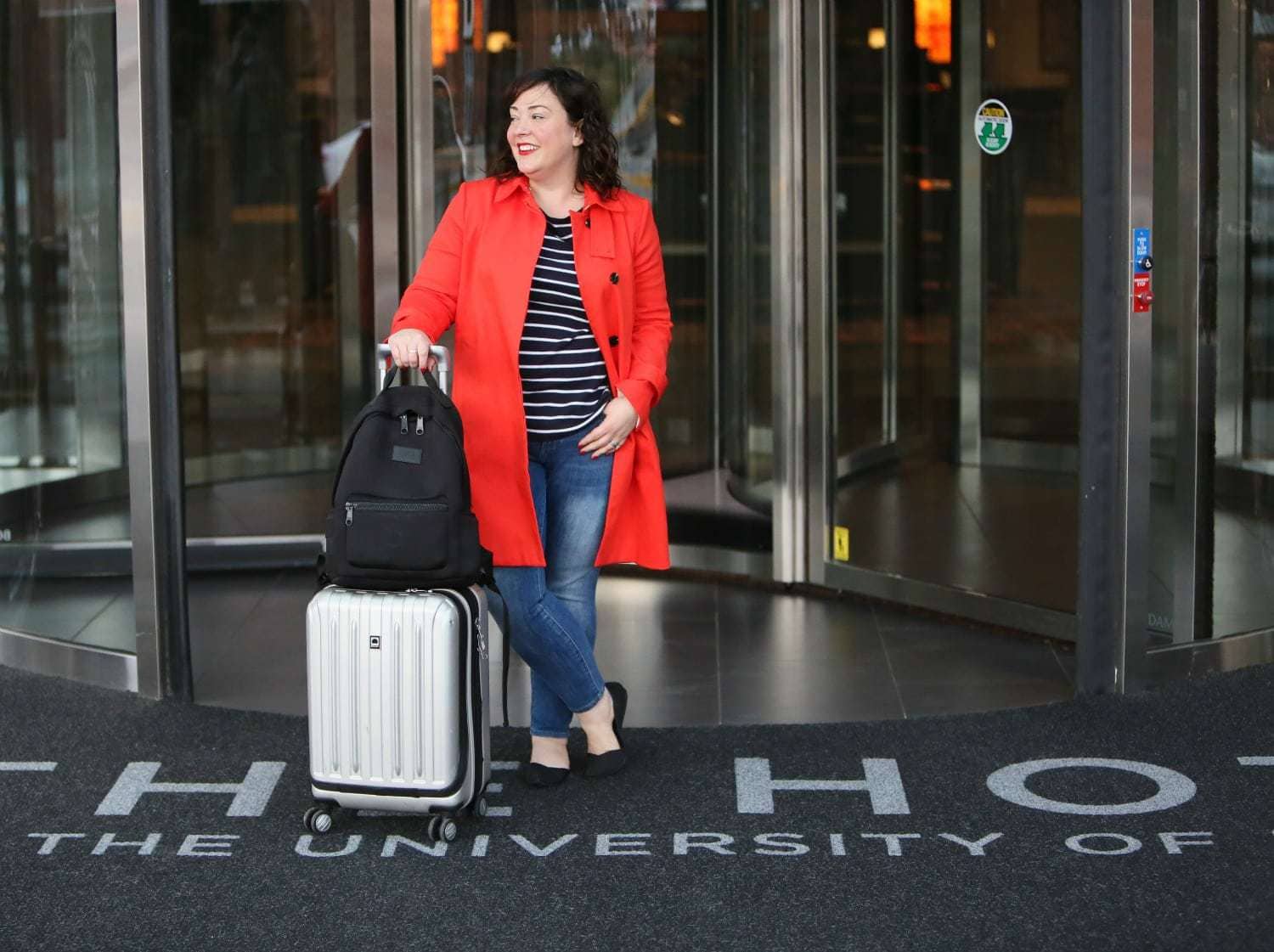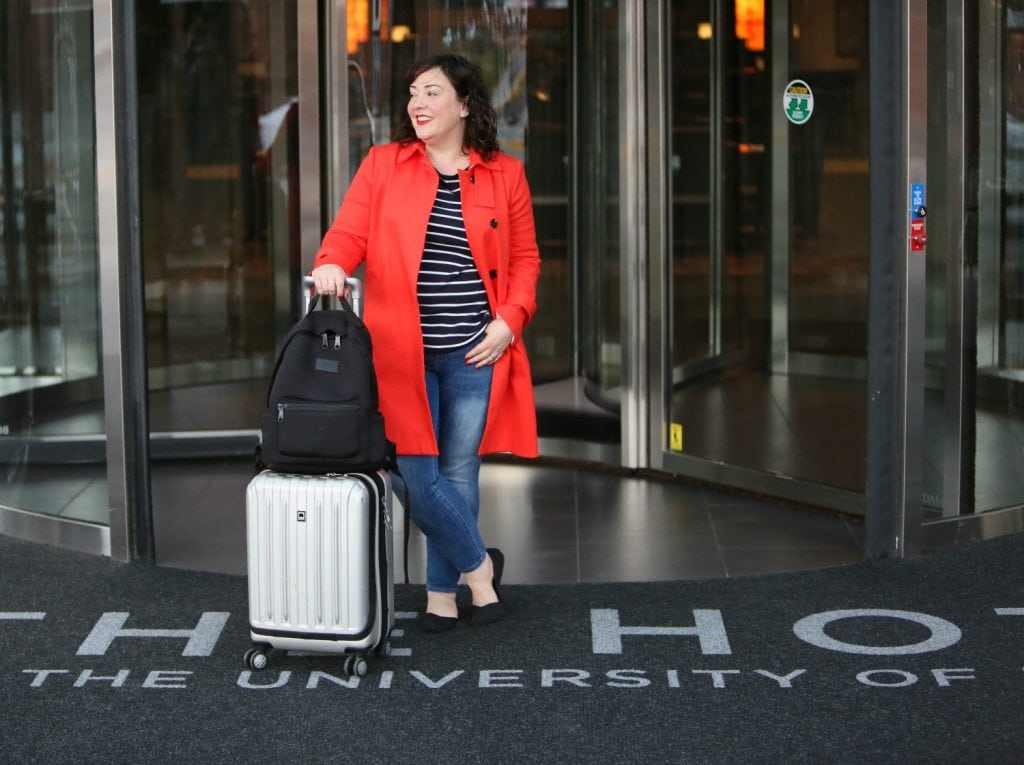 Shop the Post:

I hope these tips help you.  I also know many of you who read Wardrobe Oxygen are avid travelers; if you have additional great tips do share them in the comments below!