This article may contain affiliate links; if you click on a shopping link and make a purchase I may receive a commission. As an Amazon Associate, I earn from qualifying purchases.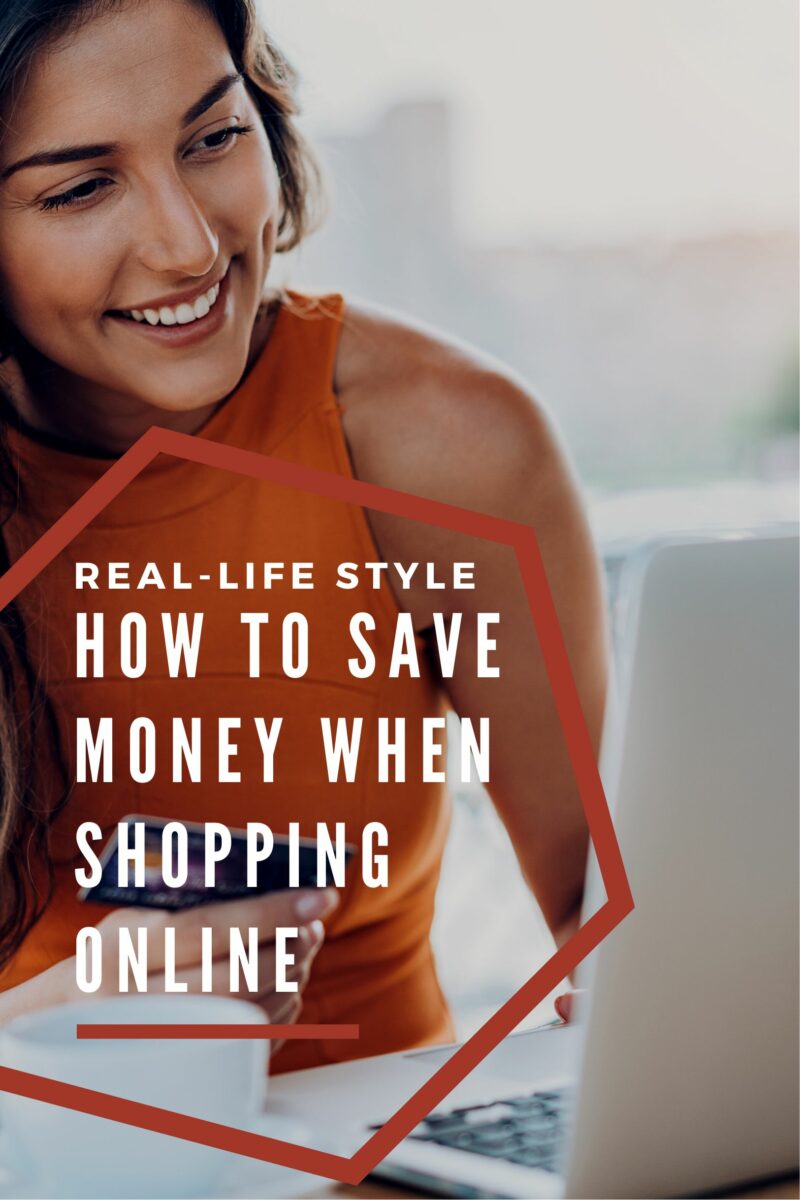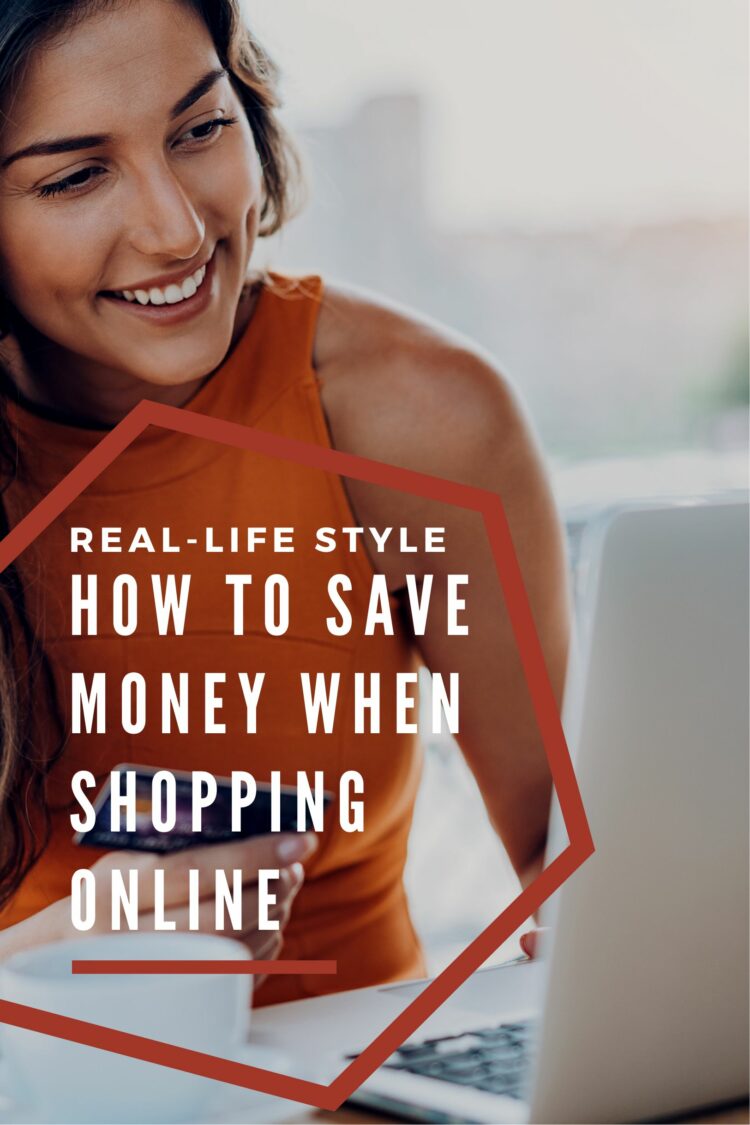 I worked in retail for a decade. I was a personal shopper, a manager trainer, a visual merchandiser, and during that time a prolific mall shopper. But these days, I do almost all of my shopping online and I have learned some great ways to save money when shopping online.
How to Save Money When Shopping Online
For over a decade, I have been a style writer and blogger, focusing on shopping online. Through my experience I have learned some great ways to save money when shopping online and will break them down for you below:
Use Rakuten
Rakuten is a site where you can click through it and get cash back from thousands of different retailers. Unlike a lot of sites and programs that claim to save you money or give you points when shopping, Rakuten doesn't spam you, doesn't require you to watch videos or fill out surveys, and doesn't fill your inbox with crap.
Sign up (this is my referral link, once you sign up you'll get your own to share with others), go to Rakuten and search for a retailer, click on the retailer and shop as usual. I've written before about shopping with Rakuten (which was formally known as eBates), it's a really great program that for an extra 30 seconds and one website you can get a check (or PayPal payment) quarterly of anything from a few bucks to a few hundred dollars of cash back.  Over the years it has been my favorite tool to save money when shopping online.
Choose Credit Cards Wisely
I don't like credit cards. I amassed quite a lot of credit card debt during and after college and it took a lot of hard work to get out of the hole. However, I still own three credit cards. I pay them off each month, but use them because they pay me back. One rewards me for travel, and the other two reward me for online shopping.
I buy a lot at Nordstrom, so I have their credit card. You can earn points towards store credit with a Nordstrom card, plus there's other perks like free alterations and early access to sales. I also have a Banana Republic Visa; I get points on all purchases but even more points when I shop at Old Navy, Gap, Banana, and Athleta. With a tall husband (Gap and Banana both have tall clothing) and a growing kid who likes lots of color and comfy knits (hello Old Navy and Gap), my family does a lot of shopping at these retailers and I end up getting a lot of store credits with my points. Recently, I had an online order at total over $400. With the retailers' current promotional codes and my store credits from credit card points, I only paid $45. However, I only recommend the store card route if you can manage your credit.
Make RetailMeNot Your BFF
Before I purchase anything online, I Google the store name and "promo code." Nine times out of ten I find a working promo code on RetailMeNot. My tip though? If you're using Rakuten, search RetailMeNot in a different browser (for example, I usually use Chrome but will Google the promo code on Safari).
RetailMeNot will automatically open a browser window with the retailer you searched, and that can sometimes cancel out the savings you were going to get from Rakuten. Copy the code, then go back to your shopping cart on your preferred browser and paste it in.
Retail Me Not is not the only online site offering promo codes, but it's the one I have had the most success with. An alternative is to Google the name of the store you are shopping and the words "promo code." This way, if an influencer or podcaster has a special personal code you will be likely to find it.
For more information on promo codes, check out my article about how blogs and influencers make money.
Actually, Google Should Also Be your BFF
Say you want a pair of a certain color of Birkenstock Arizona sandals or Ray-Ban aviators. These sorts of items are sold at a variety of retailers, and a variety of pricepoints. In Google (or whatever search engine you prefer) search the brand, the style name or number, and the color you desire.
On the top, you'll see Google's picks; if you click on these Google makes a bit of money and it can sometimes cancel out your Rakuten so you may wish to search in a different browser or before you go to Rakuten). Below that you will see all the other non-Google promoted pages selling or featuring that item.
Some sites like Lyst and Modsens will say they have them, but they're actually a site that like Google's ads, will just be an in-between to the retailer and they get some money for sending you there. Look for actual retailers, open a few browsers, price compare but also shipping fee and policy compare. While Amazon may have it for $10 less, will you have to pay $10 to return it if you don't like it? A few minutes of searching online can often save you several dollars and also help you find the best shipping policy!
Sign up for Newsletters… And Set up a Filter
I hate junk email, but if I have a retailer I adore, I sign up for their newsletters. Many brands offer promo codes just to subscribers and notify you when sales are taking place. However, receiving such emails can easily tempt you to shop when you don't need to. I recommend setting up a filter in your email where all emails from that brand will go directly into a folder and not your inbox. This way, if you do plan to shop, you can go to that folder and see if there's any promo codes but won't be tempted to go off budget each time you check your email.
Manage Your Promotions and e-Cash
Many stores offer e-cash; spend a certain amount, receive a savings voucher to use on a future purchase. Some retailers are great with sending you a reminder email when those vouchers can be used, but not all do. Find a place to store these; I print out any I receive from email and along with any paper vouchers I have, I put them in a folder near my computer. This way, I have them all at the ready if I make an online purchase. Keep in mind, only use such vouchers if you have to make a purchase. 50% off is great if you need it but it's still 50% too much money if you're buying just to buy!
Make a List and Check it Twice
If you literally write down a list of what you need (or make a list in the Notes app on your phone), you're less likely to go off the rails for a good deal or a shiny pretty thing. Oooh, that sparkly necklace is so gorgeous but remember, all I need is a white shirt and a new pair of black pumps. Every time you're tempted to visit an online shop (or even visit my blog!), first look at your list. It will be a good reminder to stay on track and on budget.
Use Online Boutique Filters
Most online stores have filters at the top of the page where you can shop by color, size, brand, and price. Use them. Sure, use the one that will limit pricepoint so you won't fall in love with a $500 t-shirt, but also use the other ones so you don't get tempted by a one size too small not your favorite color blouse that is from your favorite designer and super-duper discounted and maybe would work with a minimizer bra and some bronzer. Those purchases never turn out well. If you're shopping Nordstrom, try my tips for how to shop Nordstrom sales; it will help you filter options downs to that which you really want and need.
Use Online Shopping Carts as a Wish List
I often put items in virtual shopping carts that I want but know a sale or promo code is coming down the pike. Then when the sale or code is active, I don't have to waste a lot of time finding the items… and I don't get swayed by other deals I don't really need. Another perk to this is many online retailers will send an email to you if you leave items in your cart with a promo code to sway you to make the buy!
Mind Your Returns
I have a large box where I store shipping bags, tissue paper, and packing tape. I have a separate box that stores all my packing slips, receipts, and postage-paid mailing labels. If I buy from a retailer that has a limit on when returns can be made, I make a reminder on my calendar a week prior so I don't miss the cut-off to mail back items I don't want. There's nothing worse than having to pay for an item you don't like because you missed the return cutoff date. For full details on how I manage my online returns, visit this article!
Do you have any tips on how to save money shopping online? Share them in the comments so we can all learn from one another and be more savvy of online shoppers!
Save
Save
Save