This article may contain affiliate links; if you click on a shopping link and make a purchase I may receive a commission. As an Amazon Associate, I earn from qualifying purchases.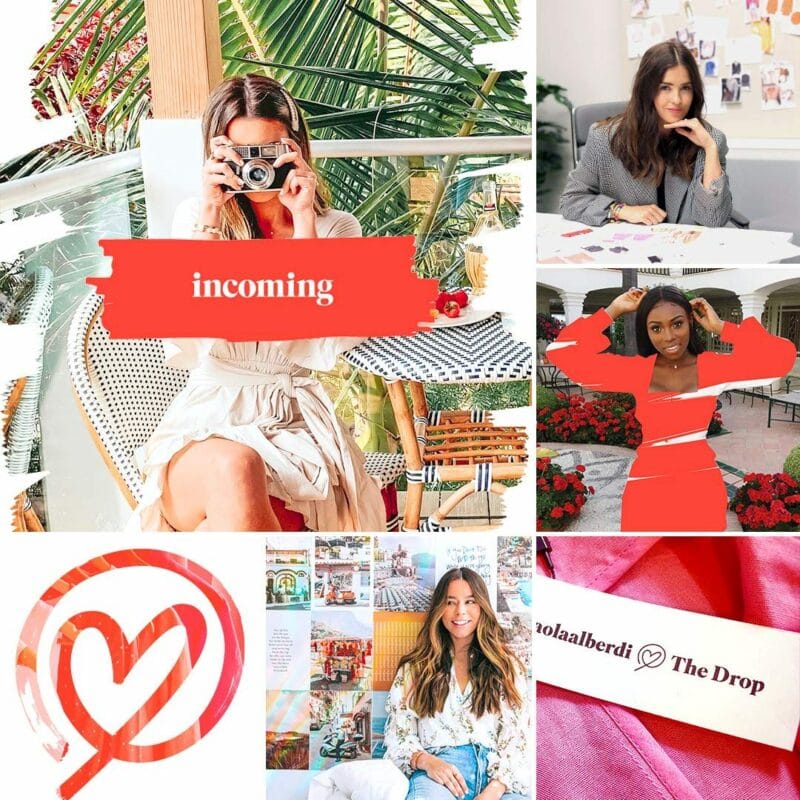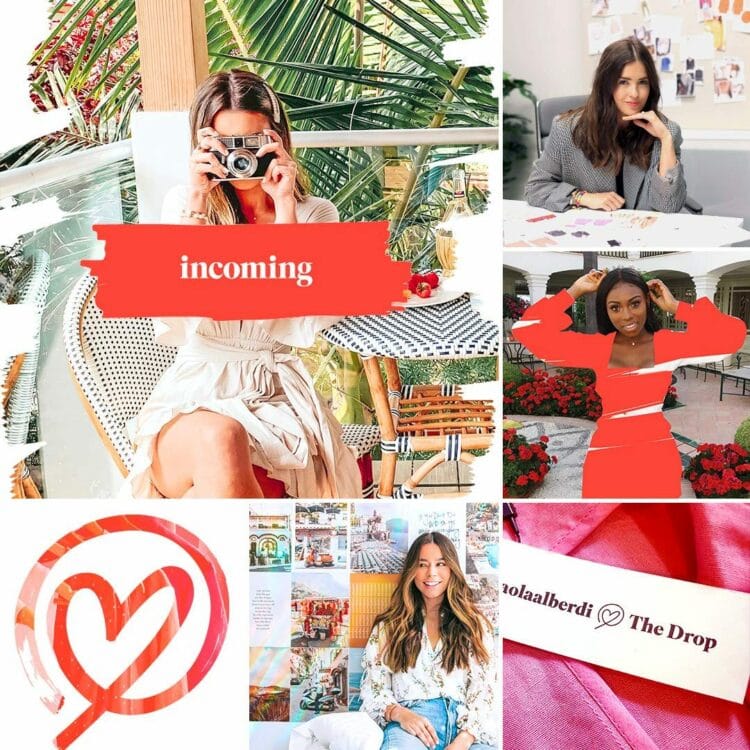 I'm over Amazon's The Drop. Like dude. Dude. I keep trying, I keep getting my hopes up and have them dashed into a white plastic return envelope.
For those unfamiliar, The Drop is a program Amazon has where popular influencers get to design a capsule of pieces that are then sold on the Amazon site for a limited time. Sometimes Amazon picks influencers who are known for having great style, sometimes it's because the influencer is popular and Amazon knows they could sell out even if all they offered was a garbage bag.
I am not just an influencer, I am influenced. I've been in this business for 17 years and over this time I have made friends, questioned ethics, and really have come to respect many of my peers. I can see how talented they are and how hard they work and I want to support them and I trust them.
Why I'm Over Amazon's The Drop
One influencer is Grace Atwood. I don't recall how I found her, but it was back before she changed her blog name to The Stripe. I've seen her business grow in really organic ways; I respect how she has done it and I like her style. And I have bought a hell of a lot of things she has recommended and rarely have I been disappointed.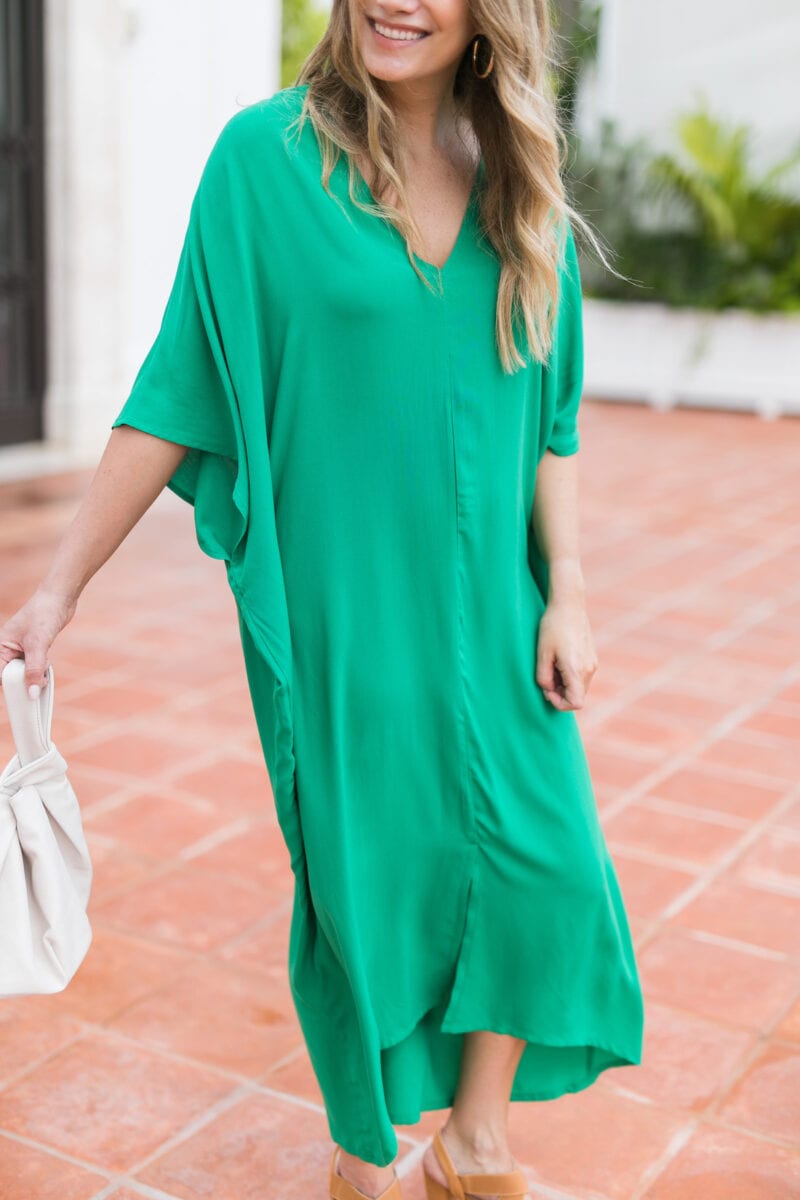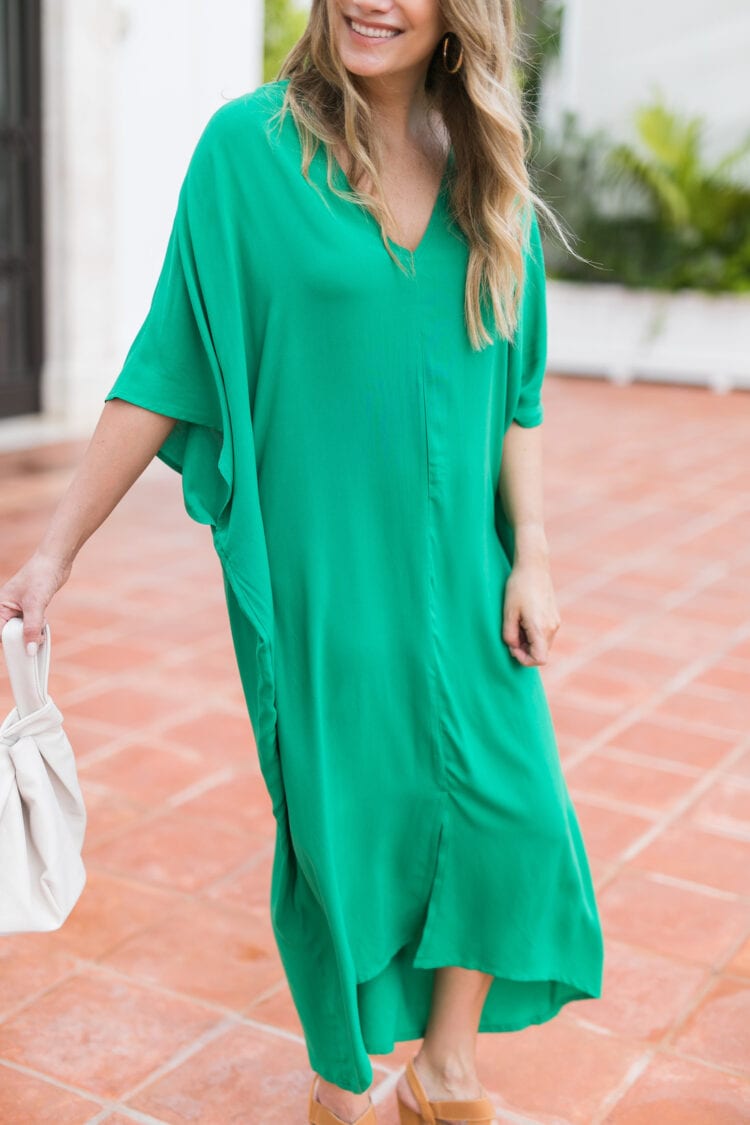 So Grace gets the opportunity to create a The Drop collection and I'm all in. I listen to the process on her podcast, see behind the scenes on her Instagram Stories, and when it drops… wow it is underwhelming. But I order a piece to find it is a cheaply crafted rayon box with puckered seams.
I knew from the behind the scenes that she was limited in many ways to keep it a certain price, etc. but this is so incredibly underwhelming. And because I want to support this influencer, I feel practically guilty as I pack up the dress and return it.
I must have been in the minority because Grace was invited to create a second Drop. This time I wasn't swayed by a single item. However, that didn't stop me from ordering from other influencer collabs with Amazon The Drop.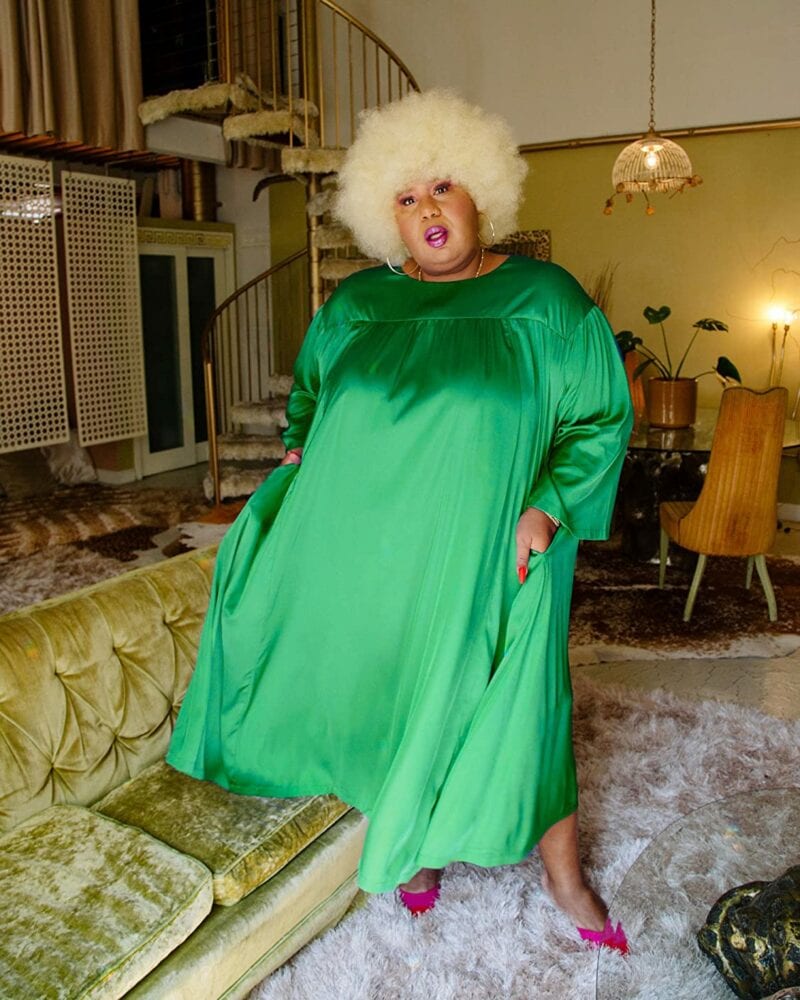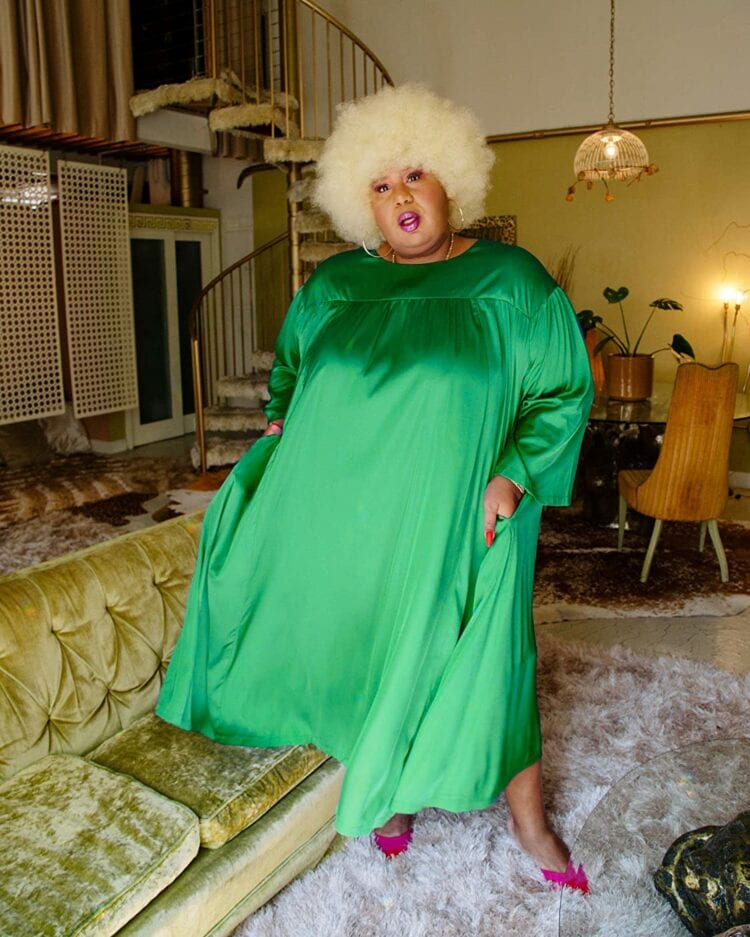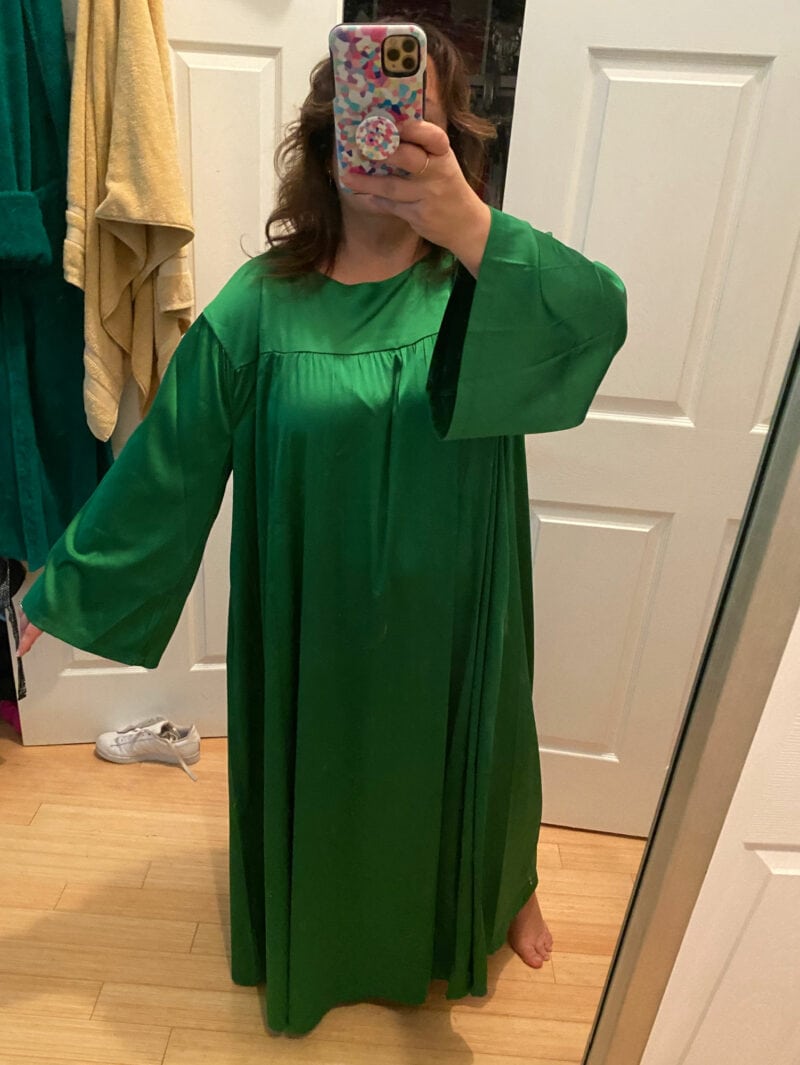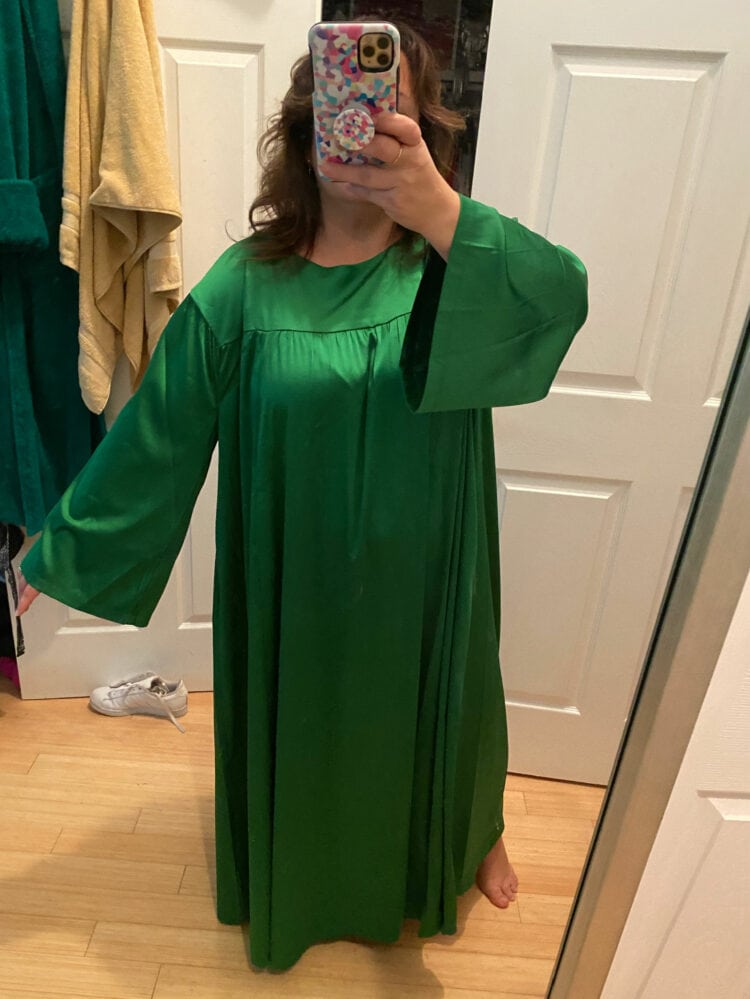 I ordered a caftan from the Amazon The Drop collection with Kellie Brown, known as @itsmekellib, excited by the color and size inclusivity. I love Kellie's no f*cks given attitude and edgy style, and she put all that in the photos for her collab. She wore a blonde wig, in what looked like the romper room of the Brady Bunch home, wearing this fantastic emerald green silky caftan. Returned it because it looked and felt like a choir robe.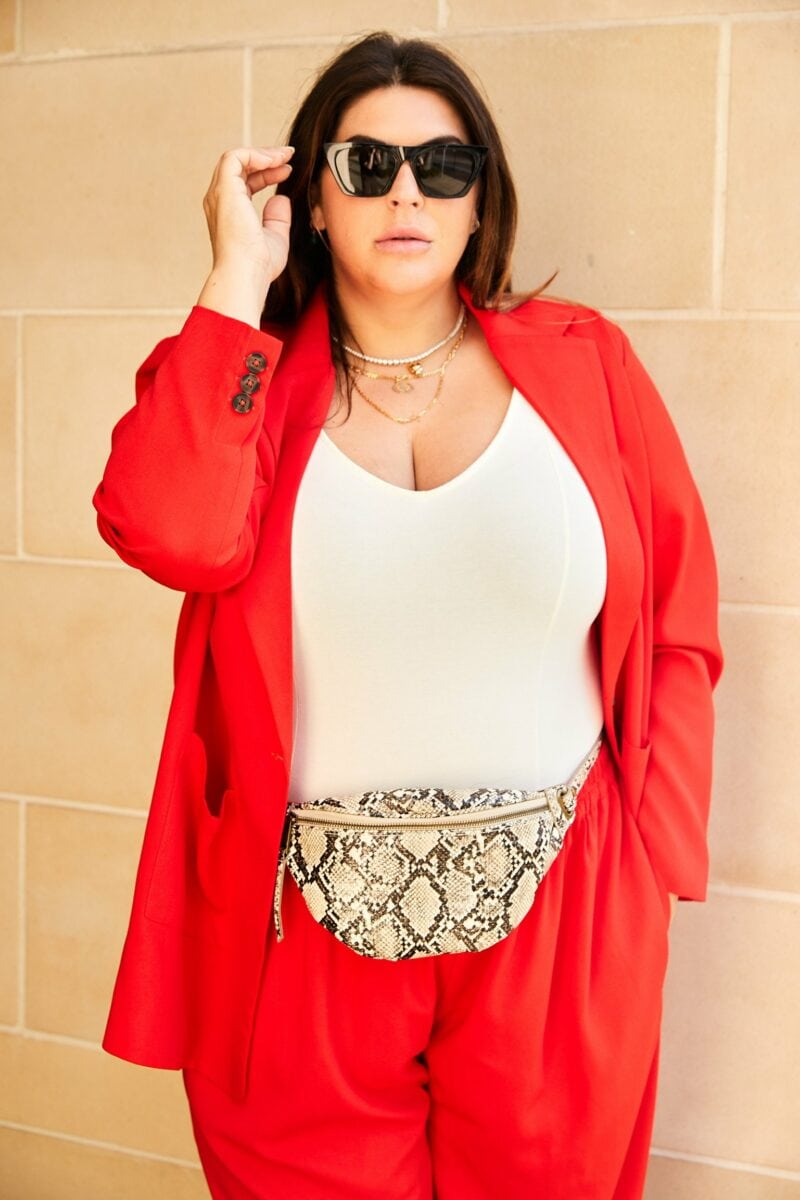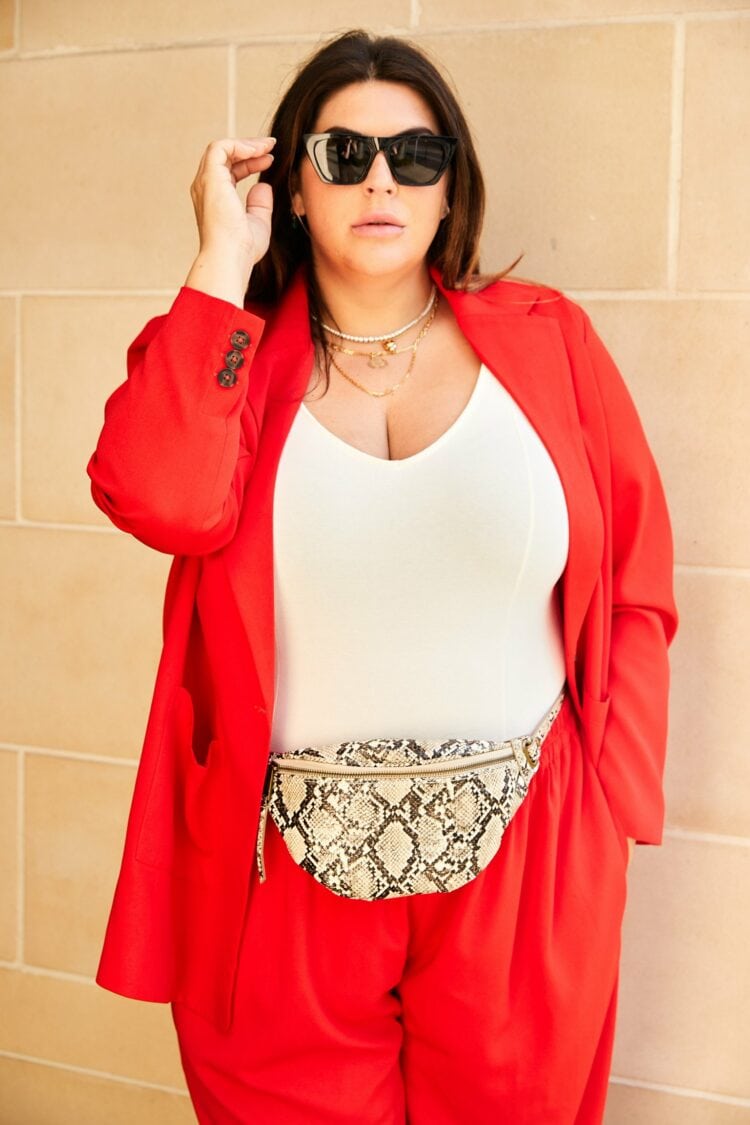 When Katie Sturino had an Amazon The Drop collection, considering how much she is about size inclusivity and poking fun at brands that have ridiculous sizing, I had high hopes. But my sister and I texted each other about it noticing details in the photos that let us know without ordering that the quality, fit, and details would be just as poor as previous collections I tried.
We were right; while influencer friends raved about Sturino's collab, my "normal" friends who also ordered pieces shared that what they received were made from cheap fabric, poorly sewn together, and while a few fun colors and prints, nothing was worth the price they paid.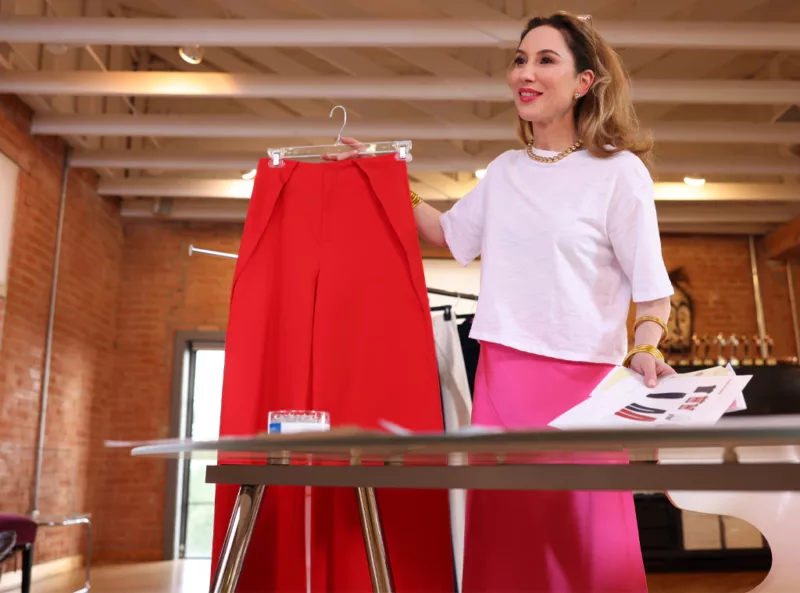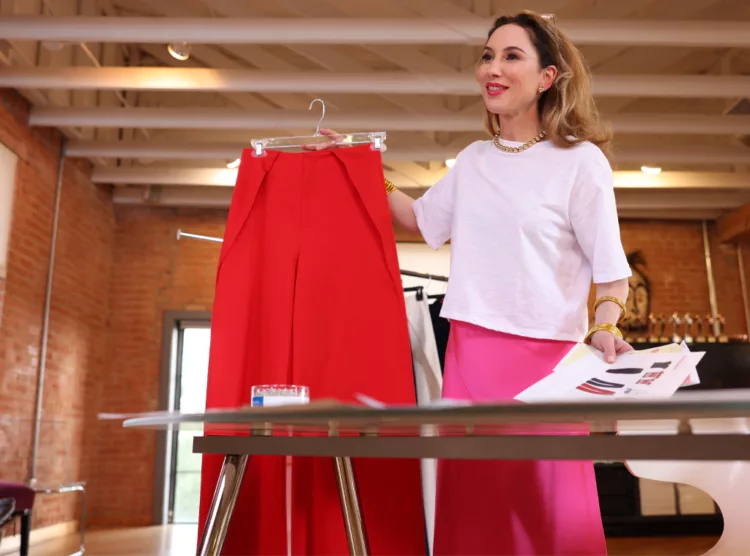 But did that stop me from checking out future Amazon The Drop collabs with influencers? Nope, especially when Carla Rockmore was tapped to do a collaboration.
If you're on Instagram or TikTok you've likely seen Carla Rockmore, the animated woman with curly hair and fab glasses who puts together outfits in her two-story closet in Texas (if you thought she was in NYC you're not alone). She gained fame quickly, often being compared to Carrie Bradshaw from Sex and the City.
Carla Rockmore's knowledge of trends and her archive of clothing is impressive, and I thought okay, this isn't someone who is popular because she's cute or relatable, but because she knows clothes and understands style. This has to be a good Amazon The Drop, right?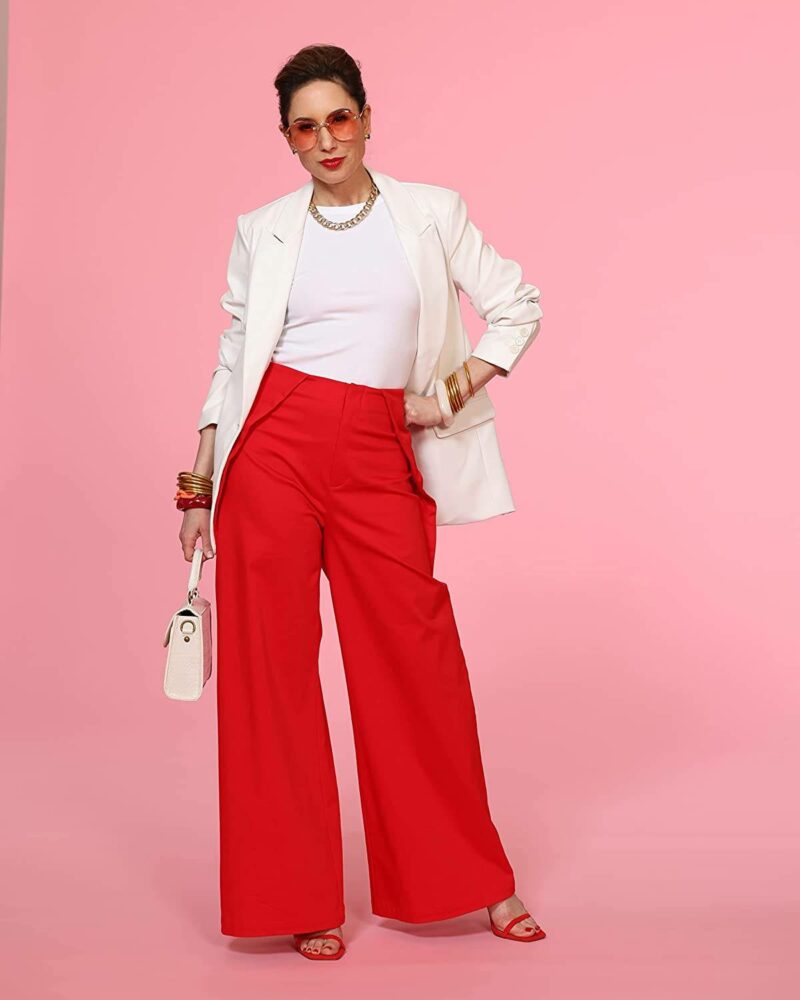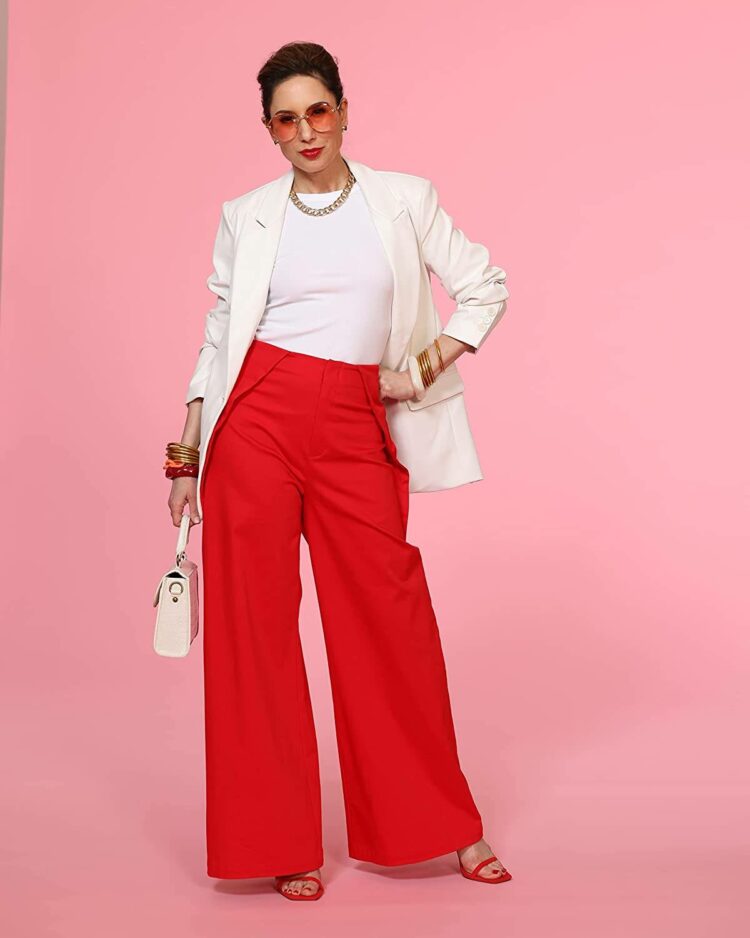 As an influencer I was sent details about the collection ahead of time, knew the pieces that were coming out, and the timing of the launch. Even so, when I went to check it out on launch day some pieces were already sold out. However, the piece I wanted, these red pants with the foldover detail, were still in stock.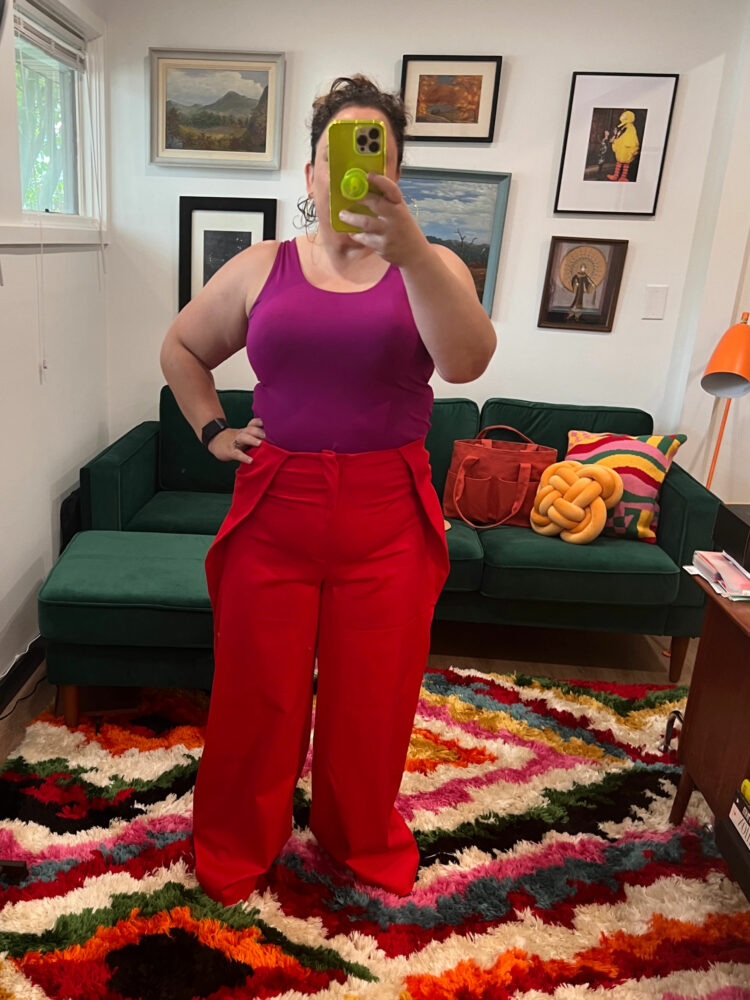 I received them. They are essentially a pair of stretchy scrubs with wings. Okay, that's unfair, there is a cheap zipper fly and a little tab closure. The red color is lovely, but looking back at them on Carla Rockmore I feel they had some professional tailoring for the shoot.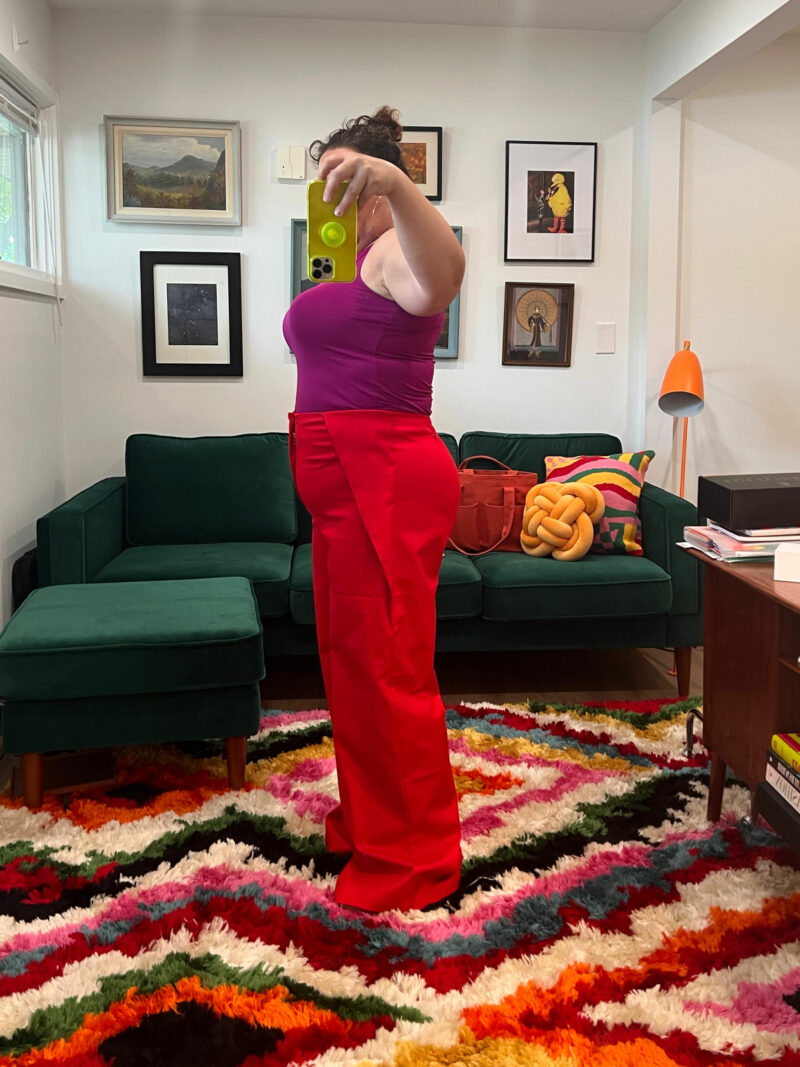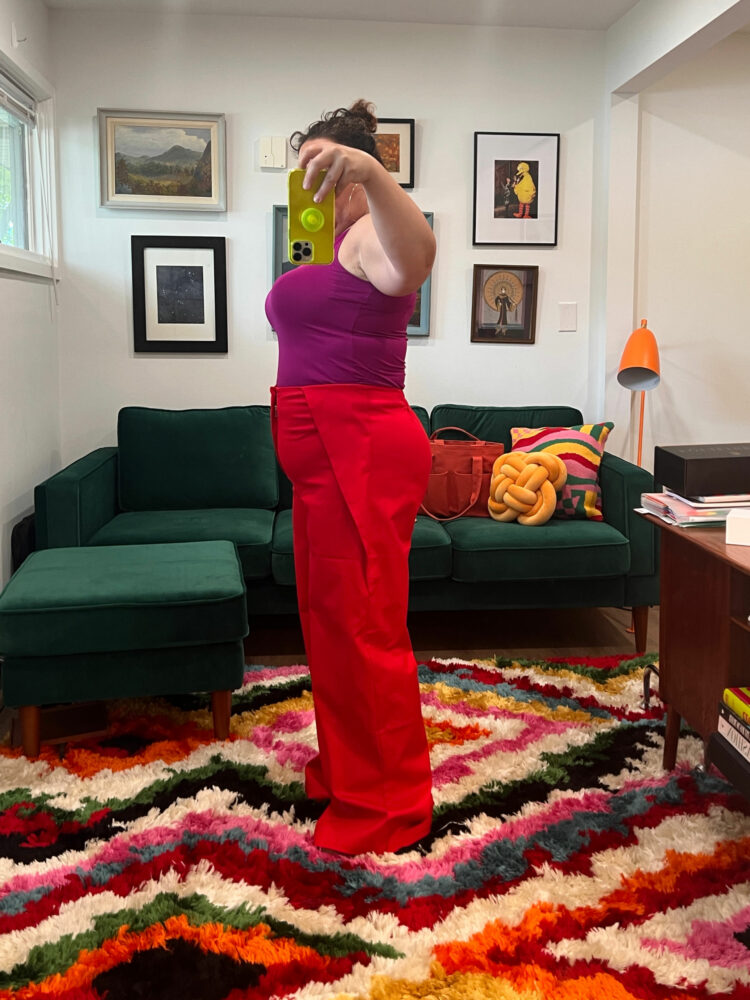 I was lured into Amazon The Drop because I knew these influencers were being paid to do the collaboration, PLUS they get paid affiliate commission if you use their links to buy the pieces. I am not sure if there is any commission per piece purchased from the collection whether or not their affiliate link was used but even without that, these influencers can be making a pretty penny and I fully support that.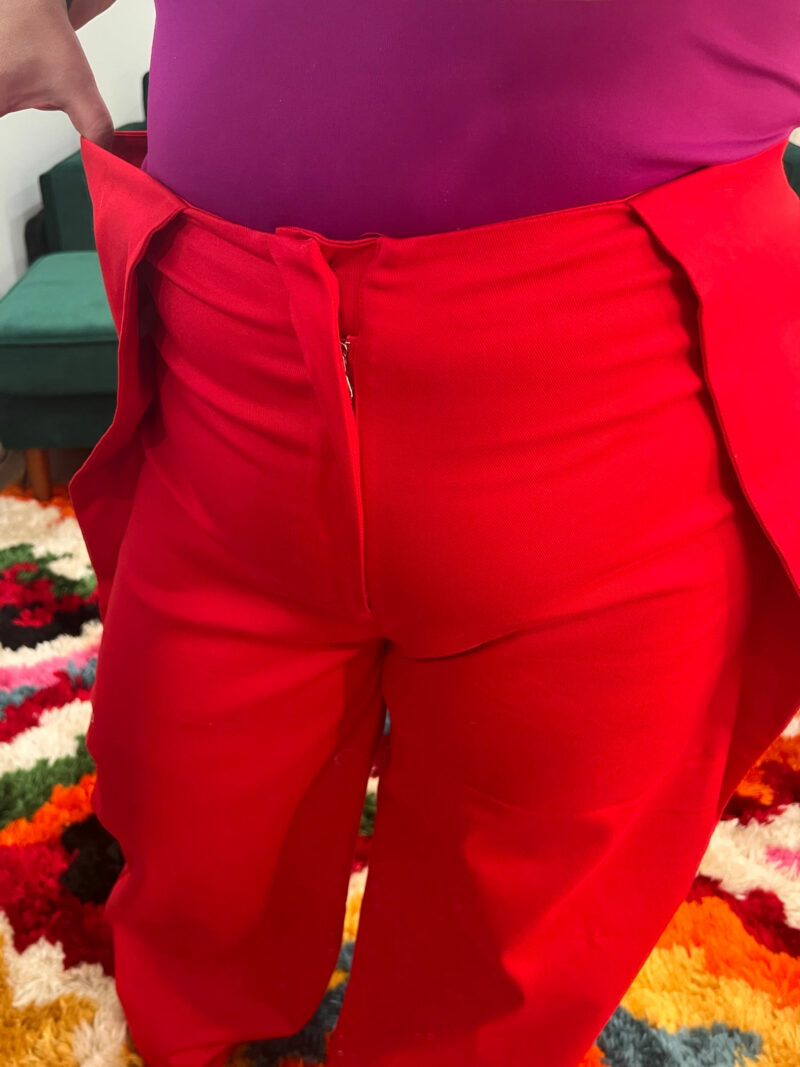 Even so, Amazon is making a crap ton off this project. They are taking the parasocial relationships we create with influencers and using them to hawk really poor quality clothing. If I, an actual influencer who knows "how the sausage is made" felt guilty returning these pieces, imagine how many people across the United States have crappy rayon dresses and scratchy cotton pants hanging in their closets that they regret purchasing?
Or do they regret it? If they care about that influencer, they likely forgive them for subpar style. They will justify the purchase, find a way to make it work, and keep it for a season until they throw it into a ThreadUp bag and shop the next Amazon Drop collection.
I love the concept of Amazon The Drop. I love to see influencers I've met, I'm friends with, or just follow on social get a whole page of them looking super cute in clothes they helped design. I love that they're making good money from the project, and expanding their reach and audience. But dang, the clothes SUCK!
I understand the limitations. Price, mass production, yadda yadda. But we've all found that there are some items that can be done cheaply and still look good. Some cheaper fabrics that just work better than others. And I don't know if it's the Amazon The Drop pieces I chose to order because they fit my personal style aesthetic and came from influencers I wish to support, but the fabrics I've experienced are some of the most craptastic I've ever encountered.
I can't help but think of Old Navy, who is on my sh*tlist right now for blaming customers for their lack of success launching their newest sizing method, but does cheap fashion well. Over the years I have purchased many a sundress, pair of pants or jeans, or a top from Old Navy and had it good enough to pretty darn great. They too use cheaper fabrics, super simple designs, and create in large quantities. Is the difference the influencers or Amazon?
If I had such a collaboration, it would all be out of matte jersey, a fabric that can be heavy and luxe or can be a thin polyester and either way, it has good drape and can look nice and can also go in the washing machine. It would be a capsule of pieces that would mix and match, be size inclusive, and travel friendly. You can bet I've already envisioned the pieces, the colors and prints.
And likely these influencers have similar ideas in their heads that are dashed down by Amazon The Drop for whatever reason. And they end up with scratchy cotton and transparent rayon and missing darts and uneven hems because Amazon says you get what you get and you don't get upset. You're going to act so excited and proud and you're going to hire a photographer to get photos of you dancing down a street or on a beach or in front of an historic building with a big-ass smile on your face as your underwear is showing and you can only fit to the first knuckle of your fingers into the pocket.
You may also like: Comfy Shoes FTW (featuring an Amazon sundress)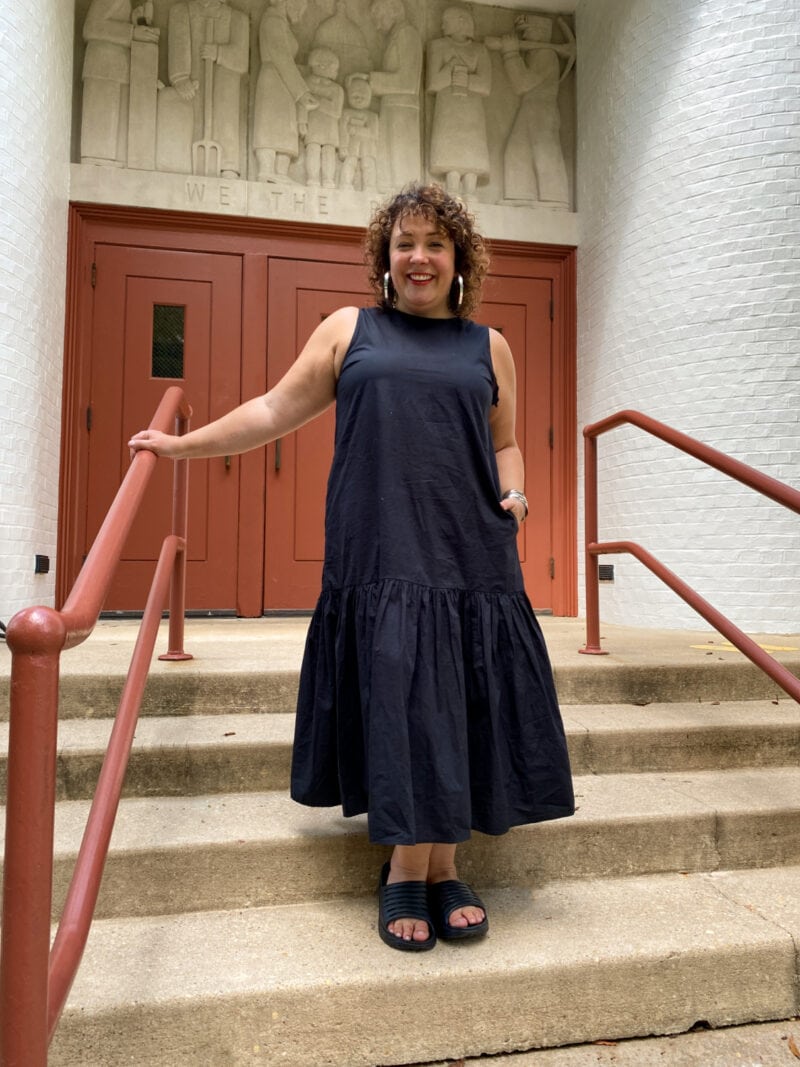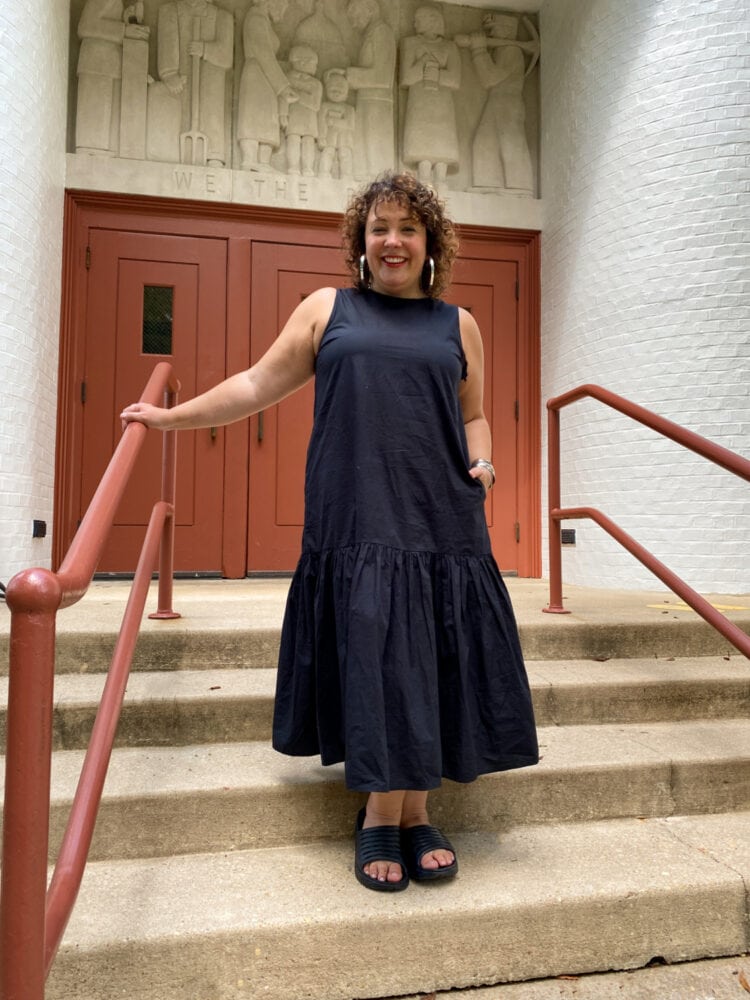 The thing is, Amazon does cheap fashion well when they want to. Amazon offers items in The Drop that are not designed by influencers but add to the collection. I have this bag, I've had it for a year and it looks like leather, has held up beautifully, packs well, and holds a lot. My friend has this bag and it's super cute in person. I bought the dress above from Amazon and while it's not nearly as nice or well shaped as the similar orange dress I got from the Christopher John Rogers x Target collab, it's a decent summer dress for a low price.
You may also like: eShakti dress review (featuring a handbag from Amazon)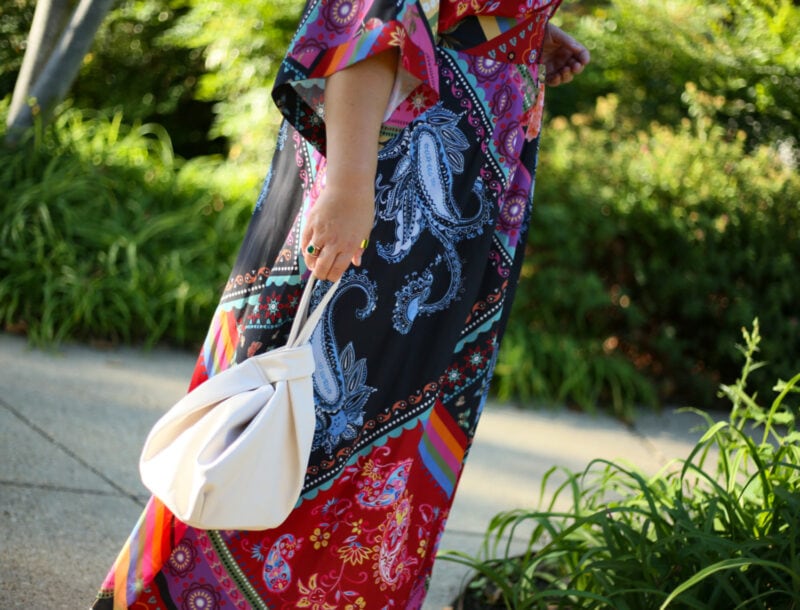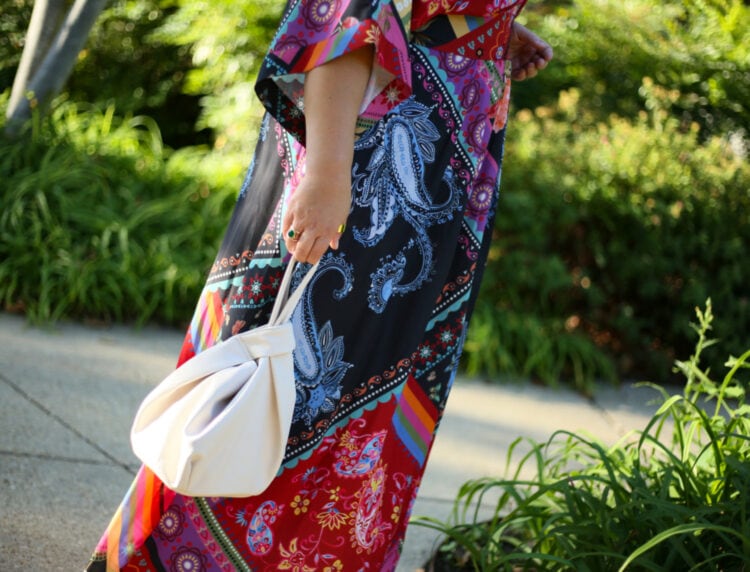 The Amazon Aware collection is good quality; I've tried this dress, this sweater, and this t-shirt and while the dress isn't my style all the pieces are quite nice. I wear the sweater and t-shirts often and they have laundered beautifully.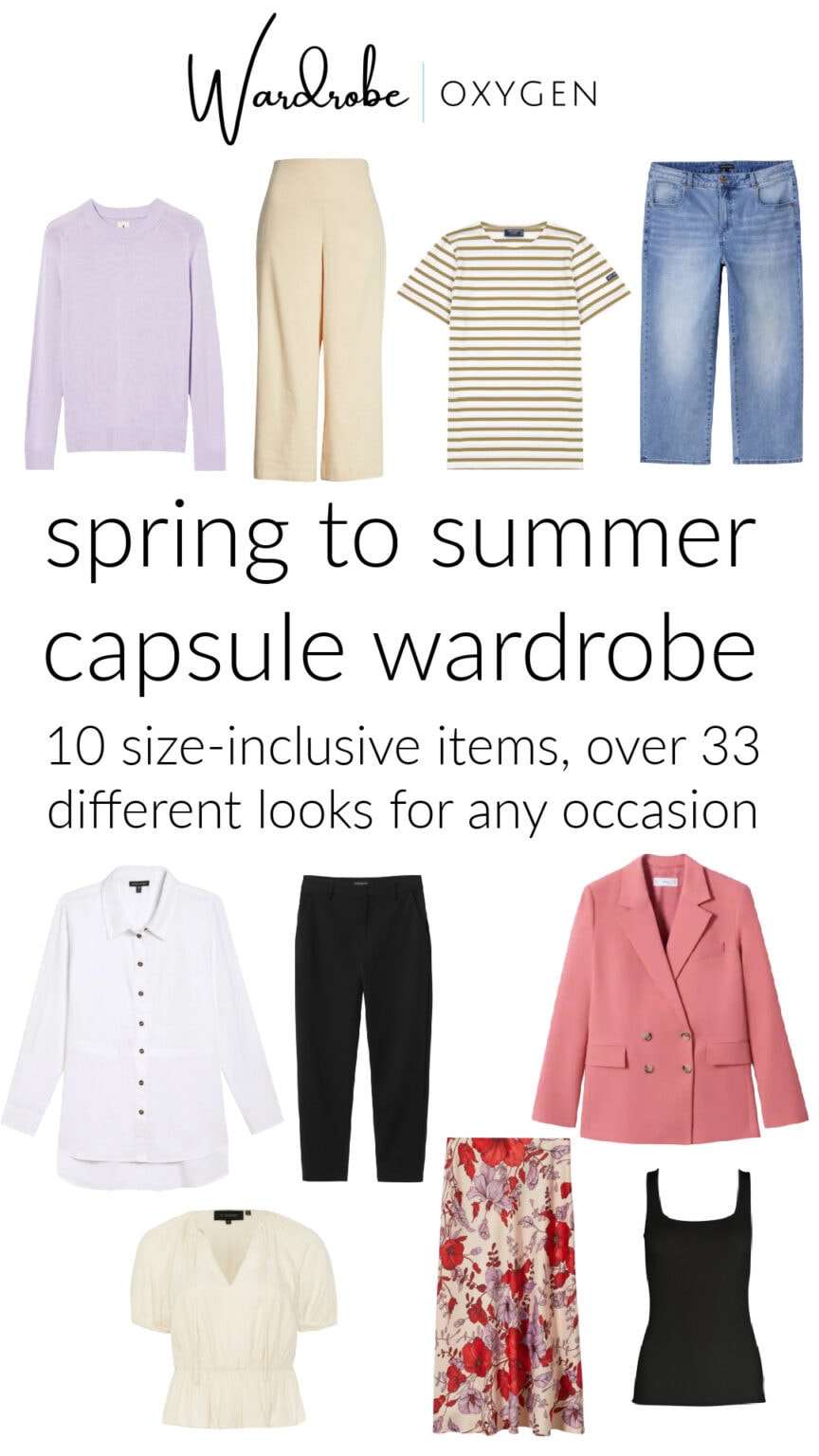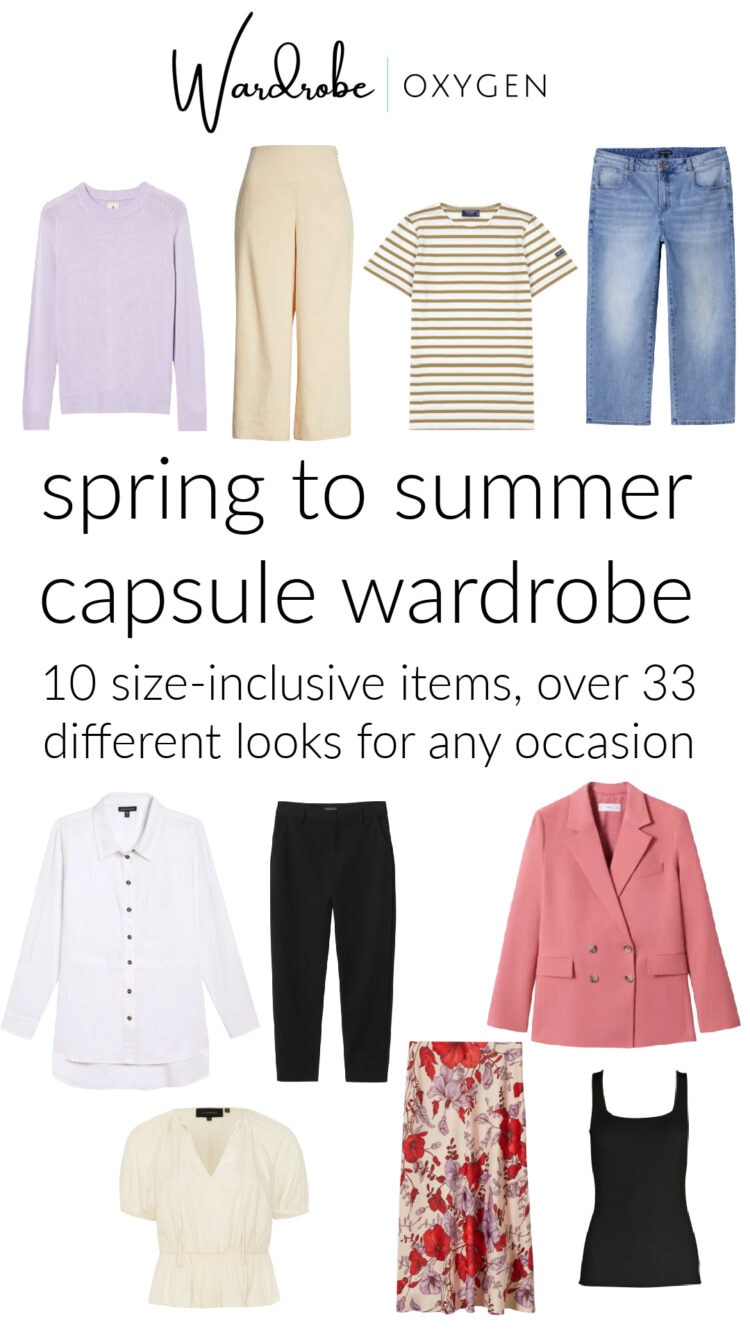 But I've been burned too many times, and I am over Amazon The Drop. I just can't anymore. But Amazon, if you're willing to use matte jersey, give me a call, I have some ideas!
Have you made a purchase from an Amazon The Drop influencer collaboration? I'd love to read about your experience, good or bad. I also would love to know in general your size, age, and where you wear the item because I think that is also a major factor as to the success of a collection. I wonder if my age and shape have made me more critical and if I was younger and had an easier-to-fit shape, if I'd have a more positive feeling about the Amazon The Drop influencer collaborations!