This article may contain affiliate links; if you click on a shopping link and make a purchase I may receive a commission. As an Amazon Associate, I earn from qualifying purchases.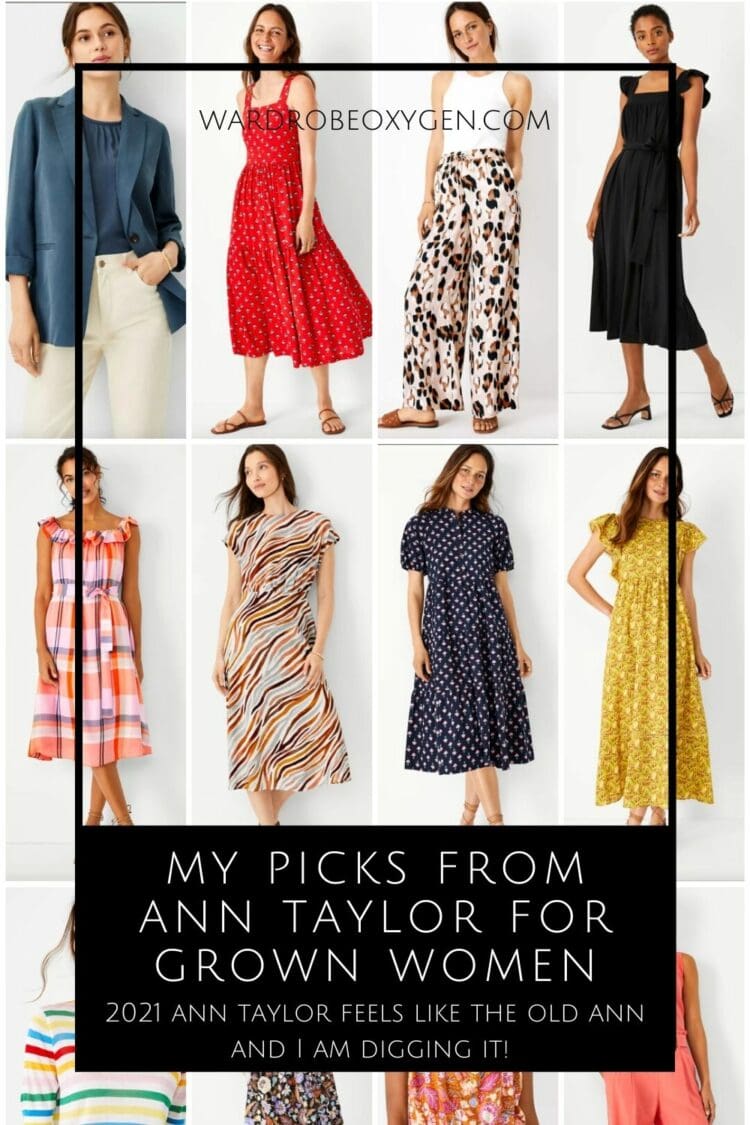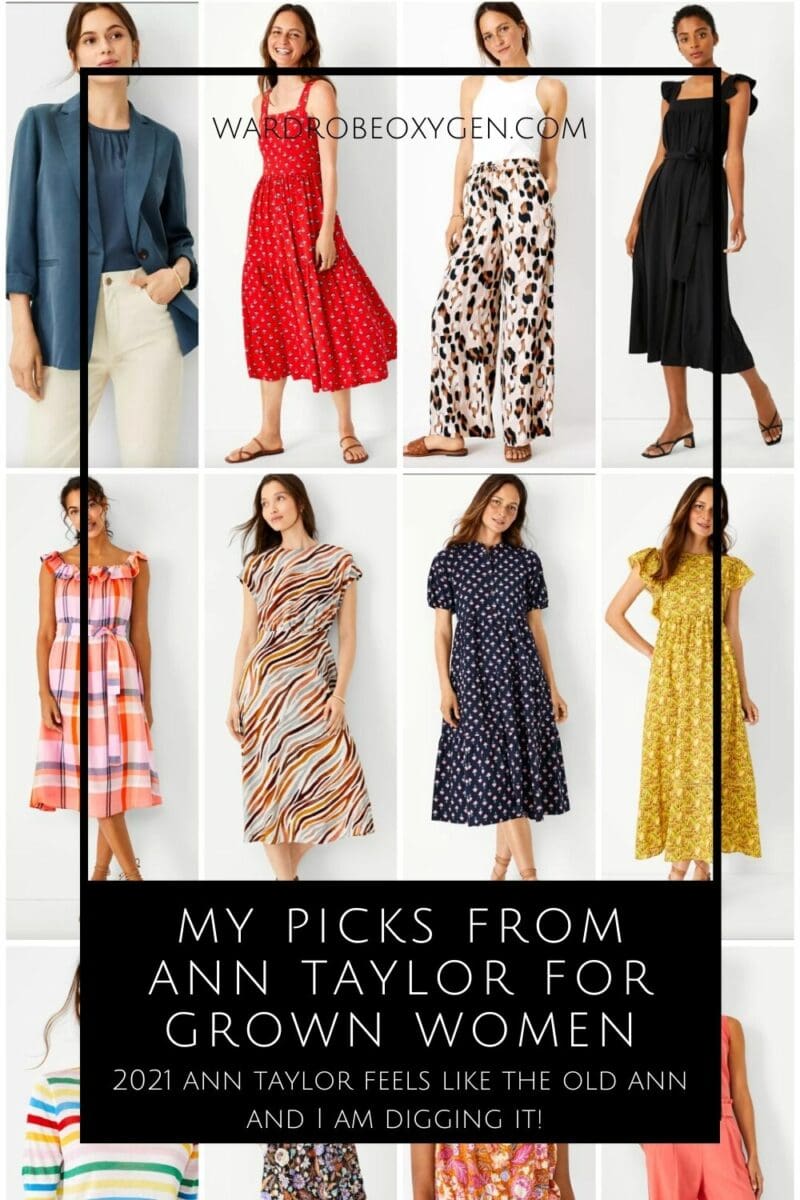 Ann Taylor was my go-to retailer for YEARS. The clothes fit me well, the price was right, and the style was perfect whether I was attending a conference, traveling for business, meeting a client for dinner, or going out with friends on the weekend. And I recommended Ann Taylor over and over because I felt it was a great destination for women's apparel.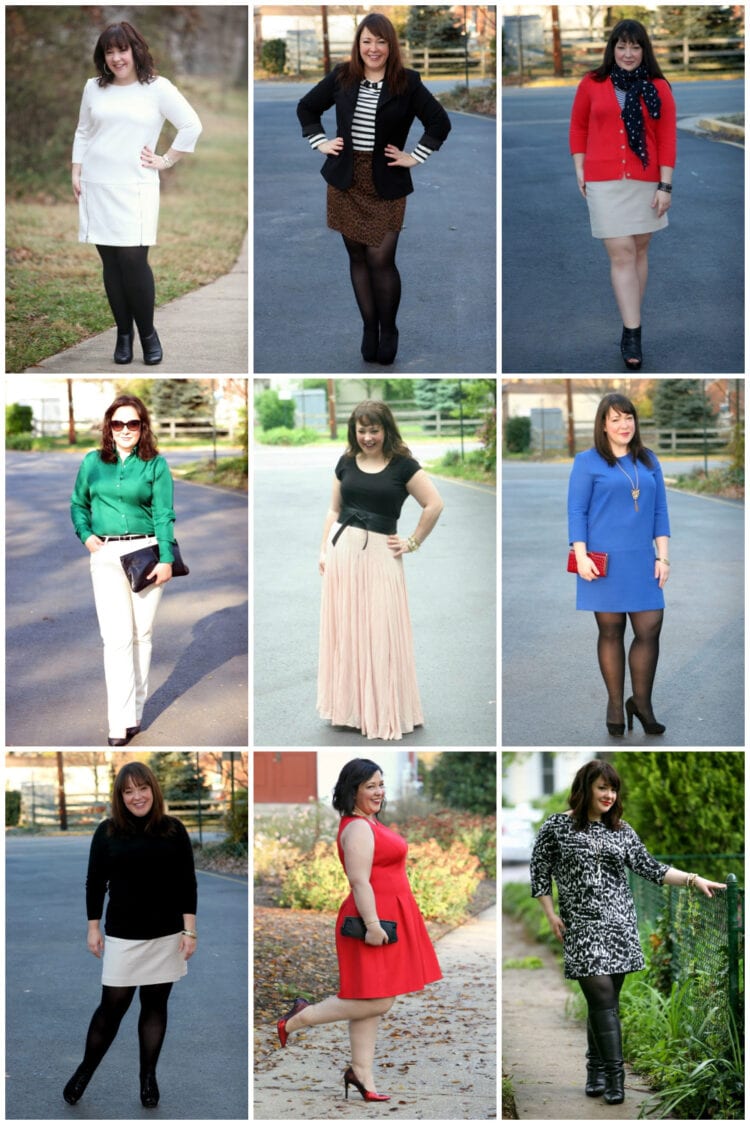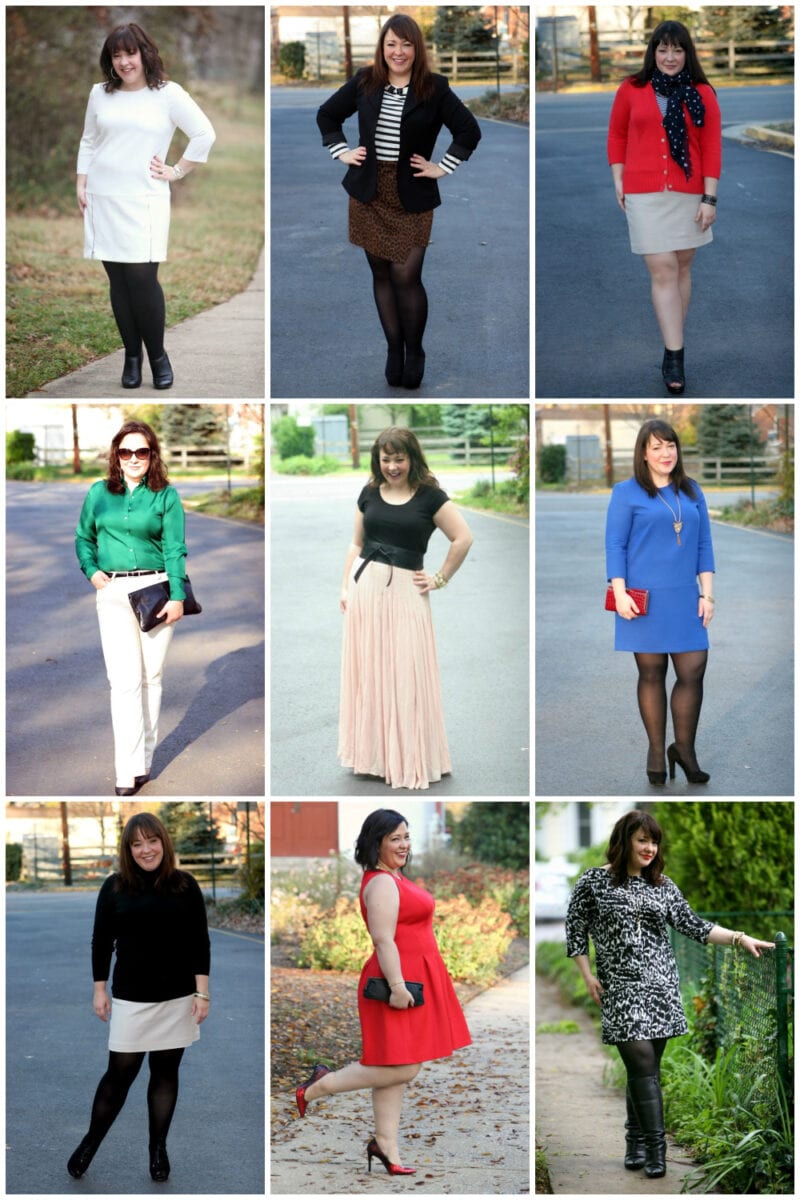 And then in 2015, Ann Taylor got bought by Ascena and everything changed. The fit wasn't the same, the quality wasn't the same, the style was severely lacking. It all looked so cheap and sad, like the wallflower big sister to LOFT. I couldn't in good conscience, recommend Ann Taylor to you if I wouldn't wear it myself.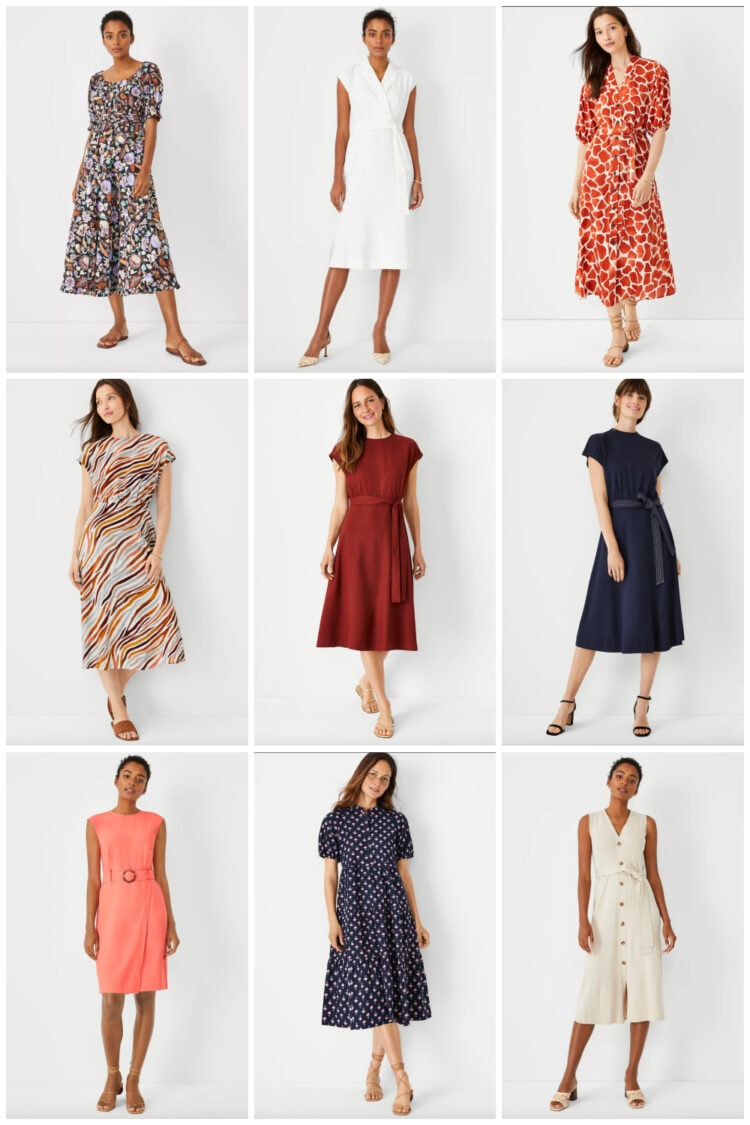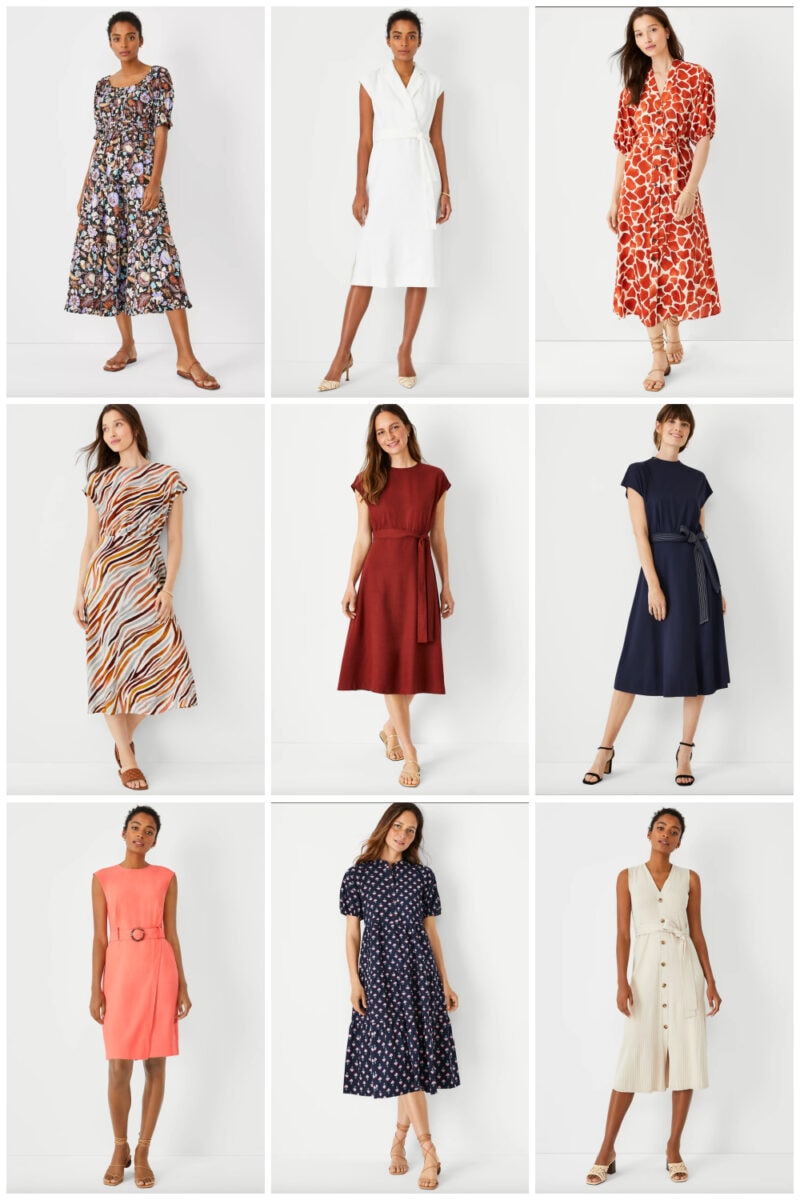 And then a friend of mine left working corporate for one apparel retailer I loved to go to Ann Taylor. I trust her business choices and her taste so I went to check out Ann Taylor again. Looking good… maybe because Ann was again sold last year? But how were the quality and fit of this new Ann Taylor? I decided to place an order of New Arrivals – dresses, knits, tailored separates, accessories. I gotta say, the 2021 Ann Taylor feels way more like the 2011 Ann Taylor than the Ann I've experienced off and on the years in between.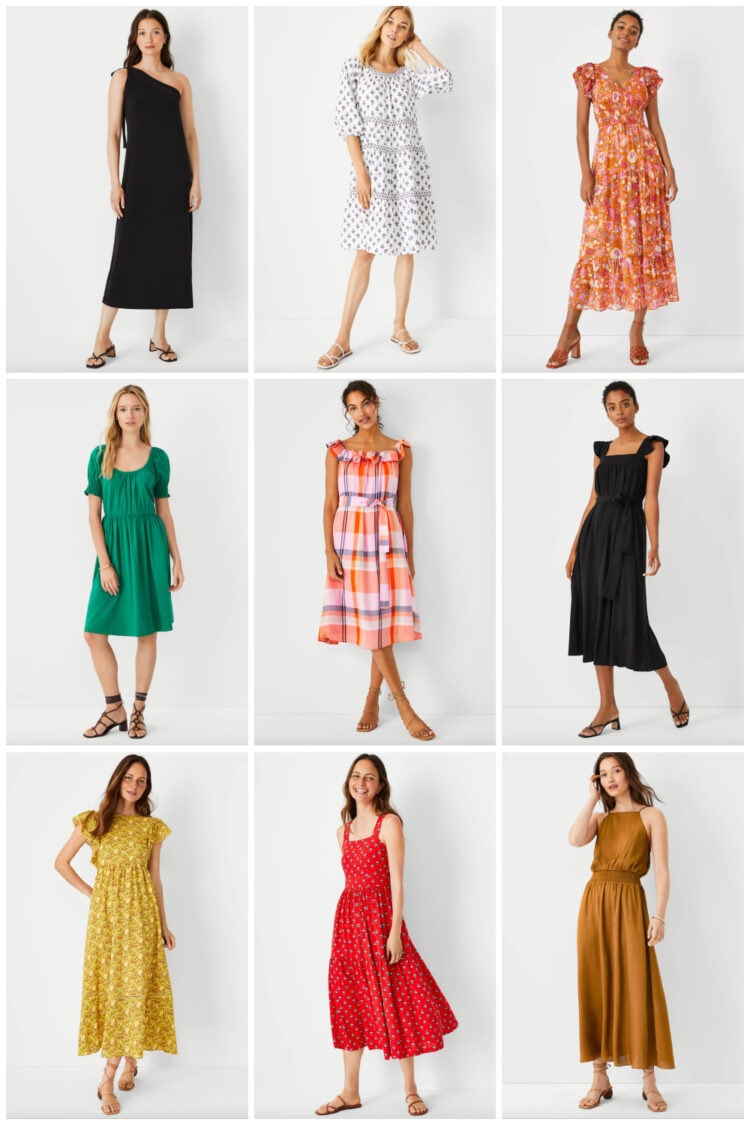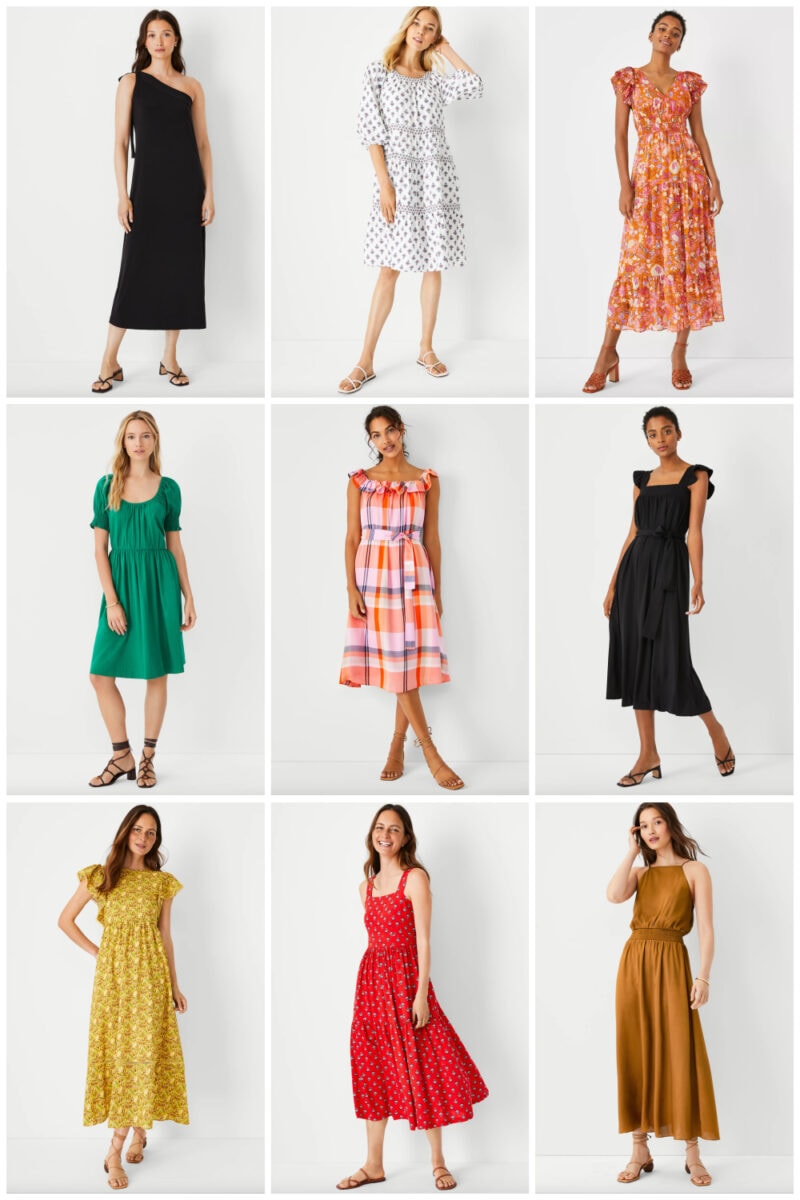 From my order, I kept the sundress you see in this post. It's such a great dress. The only thing that I hesitated with was the lack of pockets, but I don't miss them if I wear a crossbody (and a tailor can put pockets in most anything quite easily). Unfortunately, it is out of stock but this one is the same silhouette in a red print. I also kept this scarf. It's so big and so lightweight, it's the kind of scarf you can wear on your hair, as a wrap at the pool, you can knot corners together to make a jacket/shrug, you can wear it as a belt, tie it as a halter top, and much more. I would have kept this dress if I didn't have such a large bust and it acted wonky with my industrial-strength strapless bra.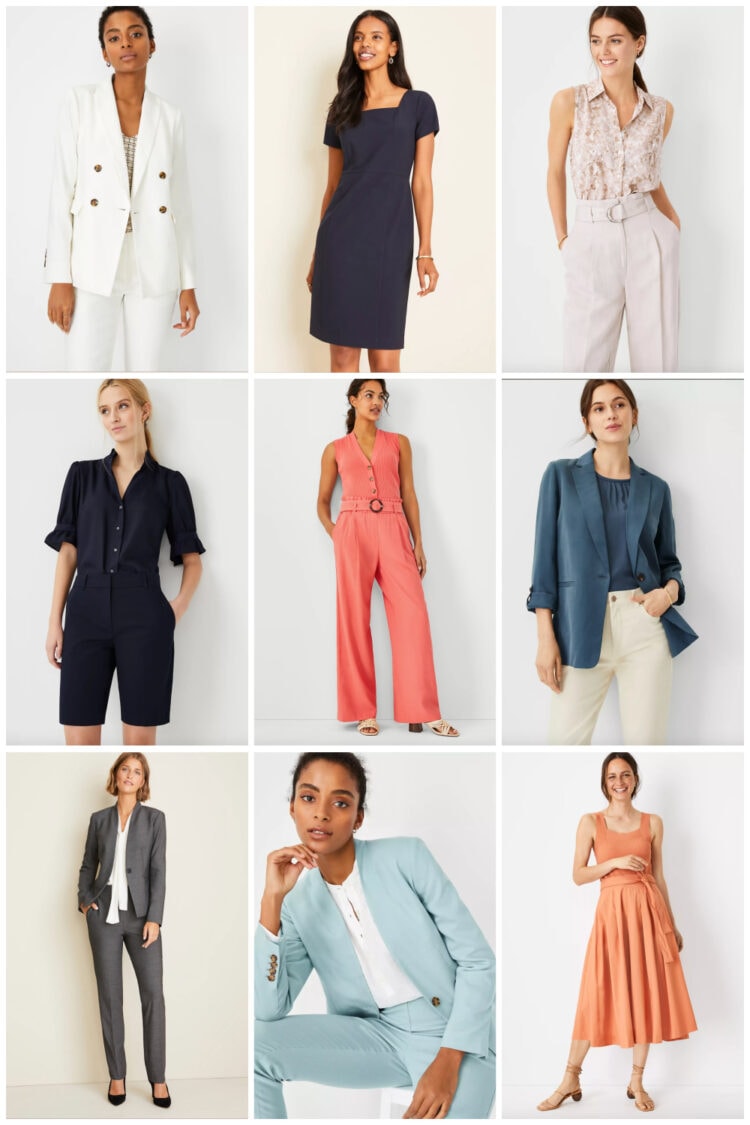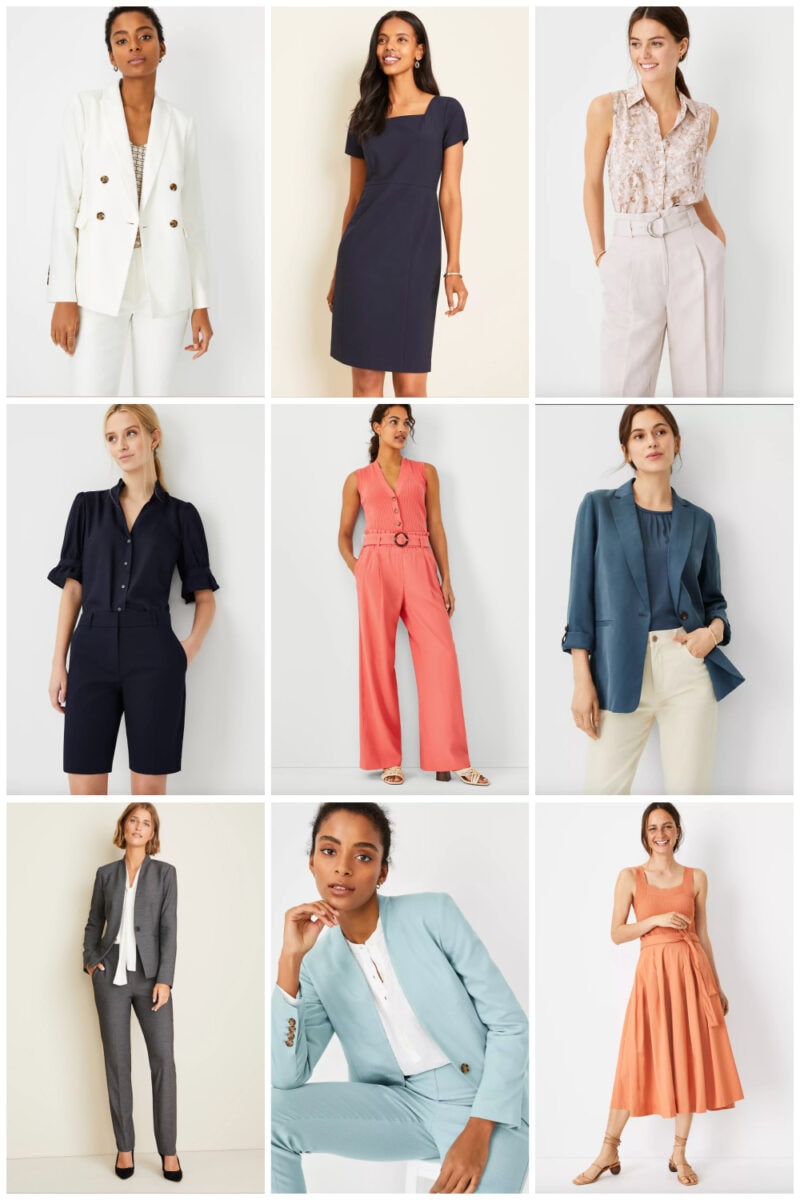 Since then, I keep perusing Ann Taylor and keep seeing more that I would really wear. And so many good things for us grown-ass women. Not frumpy, but not juvenile. Pieces you can wear to work, or a barbecue, or brunch, or shopping. Pieces that will make you feel like a million bucks on vacation or for Date Night. I'll admit, writing this post inspired me to make another order!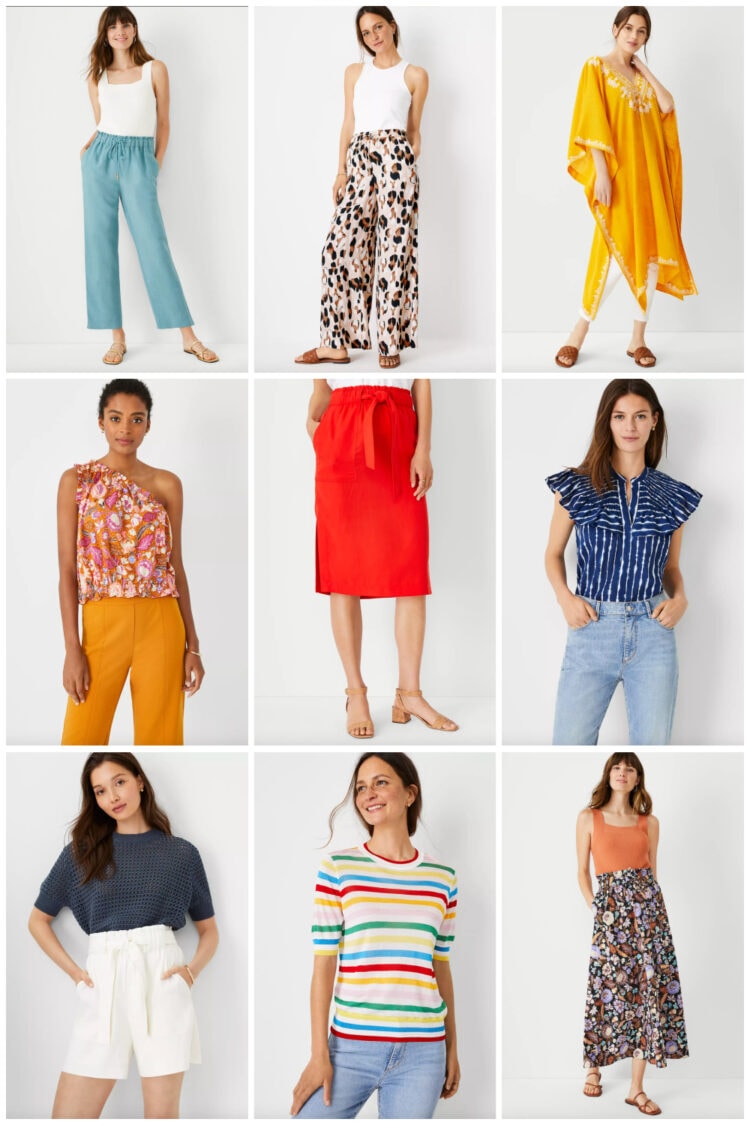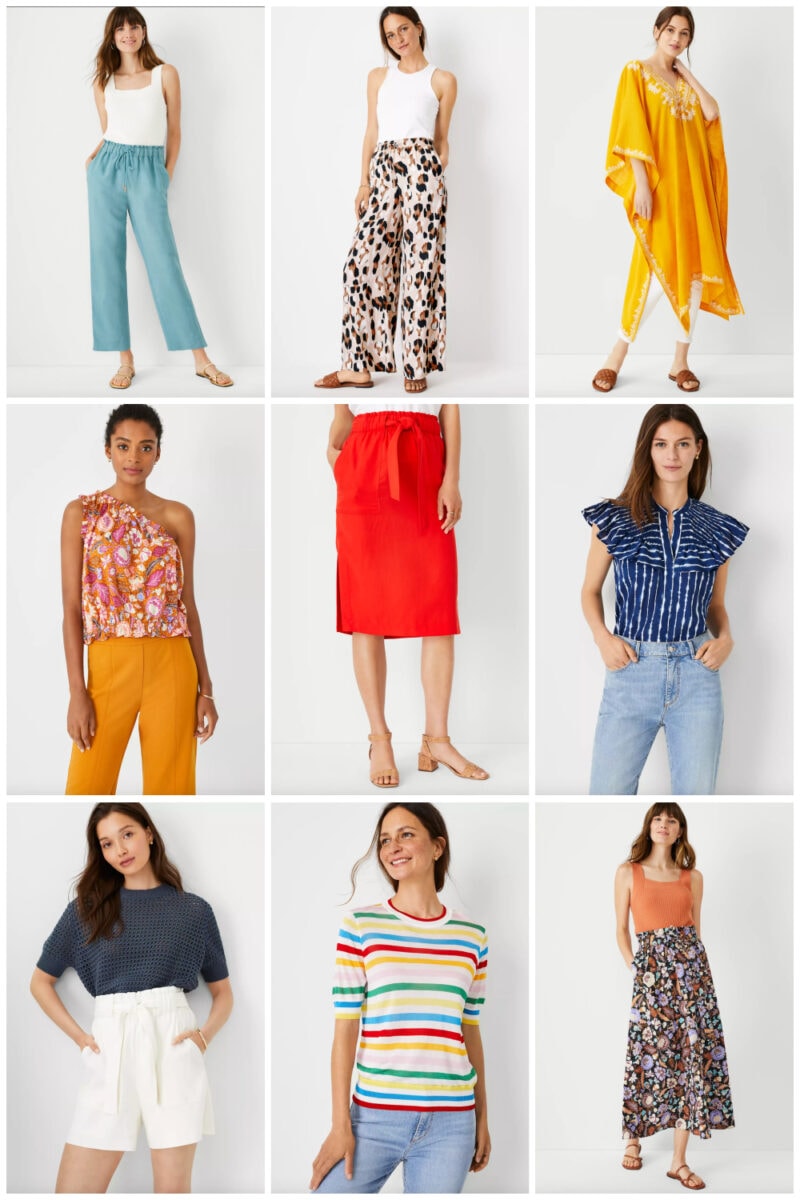 Almost everything at Ann Taylor is available up to size 18 or XXL, and several styles come in tall and petite. And unlike other retailers that think that short people aren't above a size 10, Ann Taylor offers petites up to at least 14. I've found items sell quickly, but Ann Taylor often restocks popular items. If your size isn't in stock, check back in a week.
I found Ann Taylor 2021 to fit pretty true to size. I ordered everything in a size 14, petite when available. Some of the 14 petite were too short in the rise for me, but at 5'3″ I often find regulars to be better for rise/torso and then just hem length. But everything fit, and fit nicely. Have you shopped Ann Taylor recently? Have you seen a change in this retailer?