This article may contain affiliate links; if you click on a shopping link and make a purchase I may receive a commission. As an Amazon Associate, I earn from qualifying purchases.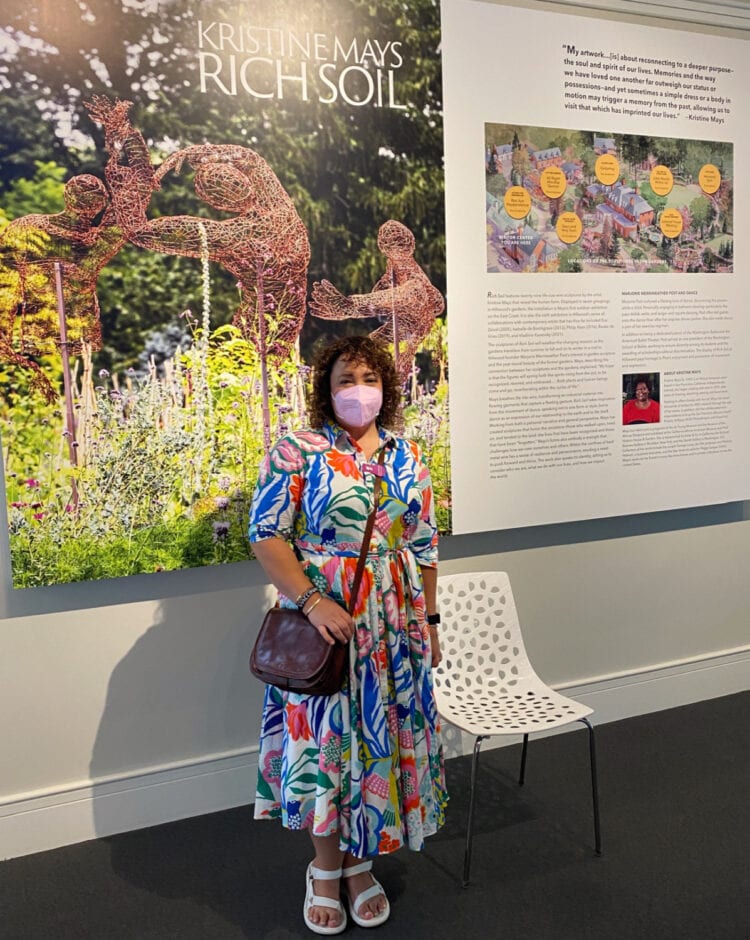 Wednesday night, my family and I went to Hillwood Estate, the mansion that was owned by Marjorie Merriweather Post and was turned into a private museum. It has an exhibit called Rich Soil featuring works of wire artist Kristine Mays. Mays' beautiful wire sculptures are placed throughout the gardens of Hillwood where they will reside through January.
This week, Hillwood offered 'Ceremony,' a movement-based performance inspired by Rich Soil. In partnership with Dance Space DC, Krystal Collins and New Growth Collaborative choreographed dance performances throughout the grounds. We attendees were separated into three groups and a docent walked us around the grounds, where we were able to see each performance around a cluster of Mays' pieces.
The day was dry in Maryland where we live, with plans to be dry all evening. But just 10 miles away at Hillwood, it had rained and began to rain again as we arrived. We hid out in the gift shop and the mansion but as it became time to gather for the performance, the sky cleared and we had beautiful weather for the rest of the evening.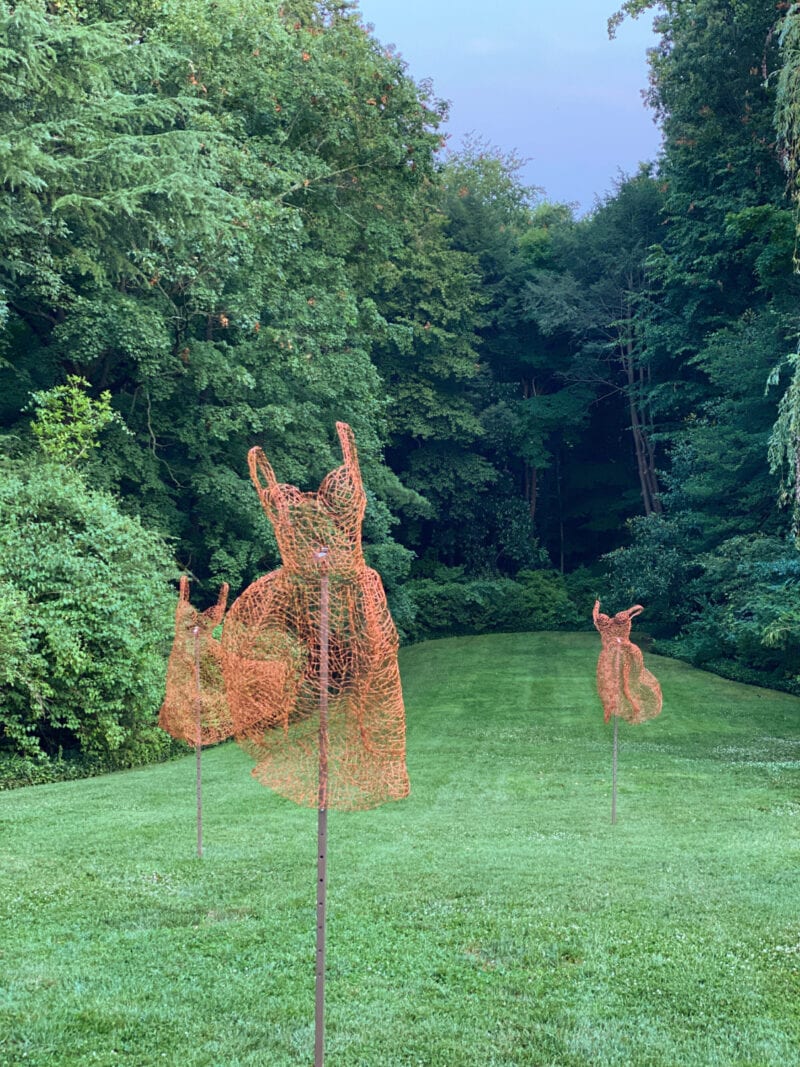 The night was magical, and made me realize how much we missed not being able to experience dance, theater, live music, live human performances. I mean, I have always loved live performances but a year of livestreams and on demands can numb you and forget the energy of being in an audience, how all five senses are alive. FYI, there is one more performance of 'Ceremony' this evening.
Founded in 1980, Dance Place, located in the Brookland / Edgewood neighborhood in Washington, DC, is committed to enriching the field of dance locally and beyond. Dance Place offers a year-round weekend dance performing series highlighting diverse artists in a variety of dance genres such as modern dance, African Dance, tap dance, performance art, hip-hop, and spoken word. Dance Place also offers classes for kids and adults as well as work/study programs. Dance Place serves as an incubator for artists as a home to seven resident companies, co-commissioner of new works, host to residencies, and provider of free/affordable rehearsal space.
Dance Place, a project of D.C. Wheel Productions. D.C. Wheel Productions is a 501(c)3, non-profit organization (federal tax ID# 52-1118504). You can donate to Dance Place at this link.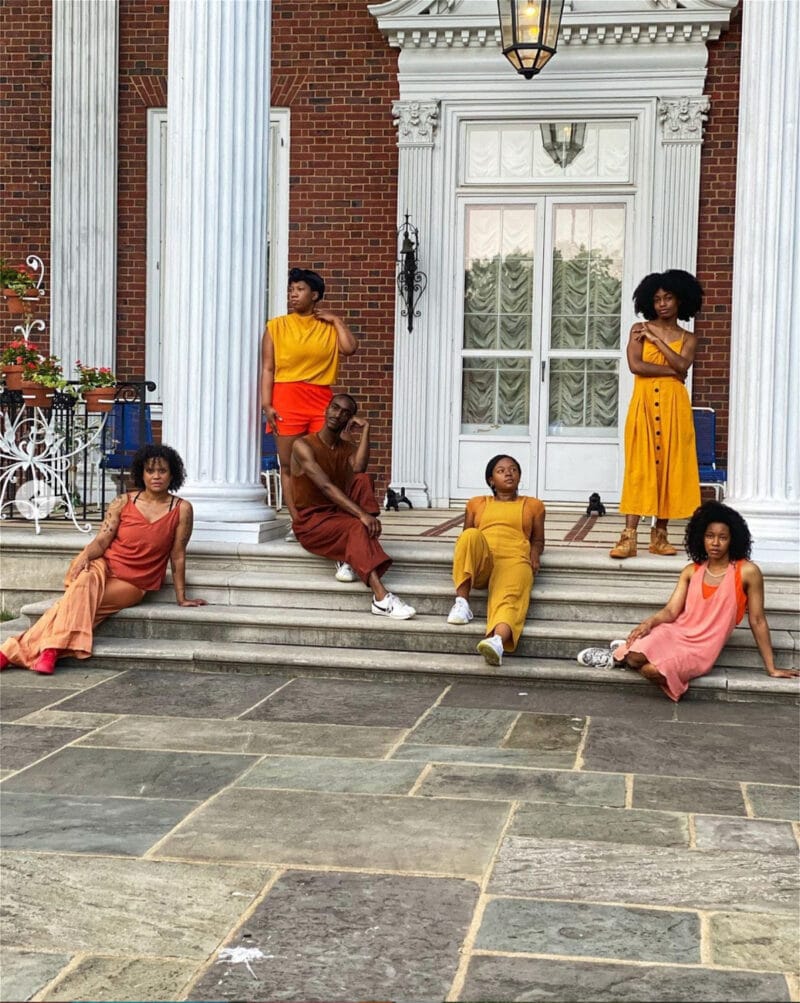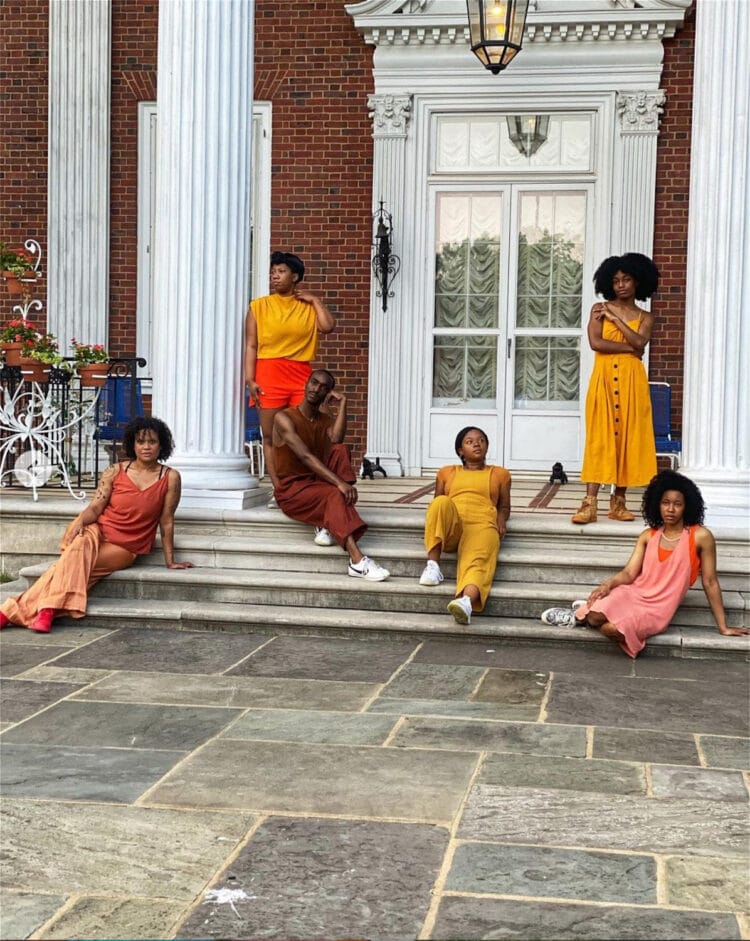 New Growth Collective DMV is new, the brainchild of Krystal Collins who was the choreographer for 'Ceremony.' It is a new incubator offering classes for kids and adults, community partnerships, and more. New Growth Collective DMV could use help to get established with donations to this Go Fund Me. Wardrobe Oxygen made a donation to both organizations.
The Hillwood gift shop offers some of the beautiful crowns artist Kristine Mays has crafted; you can also purchase one of Mays' crown pins at Hillwood's online gift shop.
I share this because as we, the enjoyers of live performances have missed it, those who create it had an even tougher year. And they need our support. Whether you live in the area and purchase a ticket to visit Hillwood, make a donation to these dance incubators, or support local programs and artists in your area, it makes an impact. And with kids who have also spent a year cooped up, supporting organizations that offer free and affordable lessons in the performing arts can transform this generation.
Weekend Reads
How fashion's erratic sizing is fuelling a clothing waste crisis. (Dazed)
Frustrated by church-designed sacred temple garments, Mormon women are asking for better fit and more options. Stay out of the comments, trust me. (New York Times)
Why are people so awful online? (Roxanne Gay for the New York Times)
The female founders' feminist cool club turned out to be one big circle jerk. (Mother Jones)
Four reasons I'm wearing a mask again. (The Atlantic)
"The professional workforce, particularly millennials (aged between 25 and 40 years old) and Gen Z (up to 24 years old), is increasingly rejecting the concept of a full-time job and a single boss in favor of something that's being dubbed "polywork," or having multiple jobs at once." (Digiday)
The pandemic stopped time, but for 30-something women, the clock kept ticking. (Elle)
GenZ doesn't know a world without fast fashion. Why do we expect teenagers to out-thrift major retailers? (Vox)
An influencer's death became a joke on Twitter. Here's why trolls love to hate influencers. (NBC)
Are filler words part of your daily vocabulary? (The Good Trade)
Did I buy into the hype about this gadget to stop mosquito bites from itching? Yes I did. Does it work? Yes it does! Okay, it won't stop every bite from itching, but it's very good on fresh bites and I don't feel I got ripped off.
Say it isn't so! Ed Hardy is back? (Nylon)
I was wondering why all the younger Millenials and GenZers I see on social are raving about tinned fish. (Vice)
How Cora Harrington went from blogging about stockings to being a trusted voice in lingerie. (Fashionista)
How to have a great summer if you hate summer. (Vice)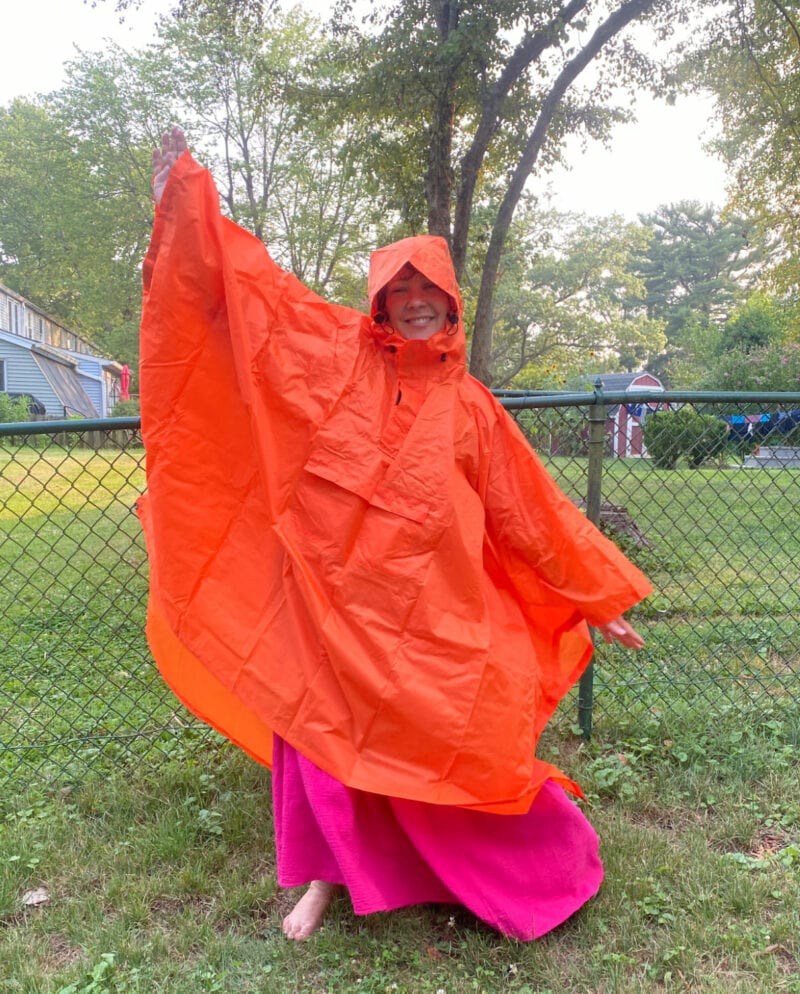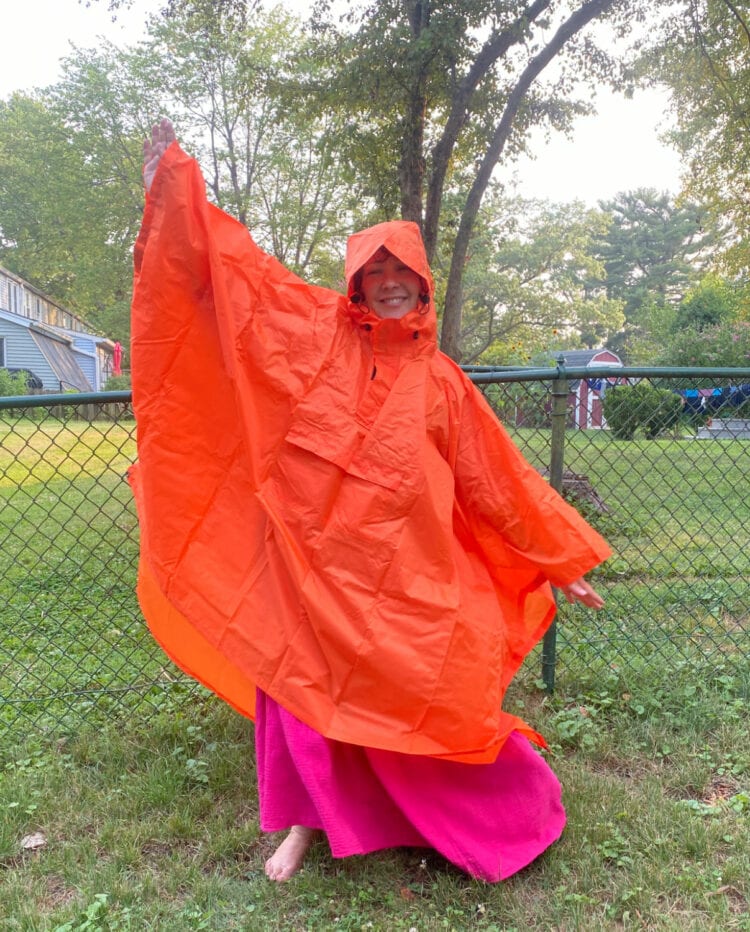 My beloved rain poncho, after over a decade, is showing its age and was failing at the seams during a torrential rainstorm. I bought this one to replace it which is AMAZING. It's big enough to cover a backpack and for all sizes and shapes of bodies. Reflective tape on the back and hood, a hood that can be adjusted from the top and two places around the face, and even grommets so you can tie or stake it to be a shelter or ground cloth. I shared it in this blog post as an alternative to the one I have and it is actually far nicer than the one I previously had.
But it's not… cute. So I went on a quest for cute and functional. And I found Rain Kiss, which is a sustainable company that only offers rain ponchos. I ordered one and will report back on how it fits and functions. I also went on Etsy and found November Rain which is a woman-run shop in NY creating cute ponchos for women. Valerie from 1SewChic in New Jersey also handmakes beautiful ponchos and receives positive reviews. And GampStore isn't US-based, but they focus on making waterproof rain gear for active lifestyles. And for plus size ponchos in pretty prints, check out Ulla Popken.
"The hardest thing to convey to the children in my life about my childhood is the concept of unadulterated freedom." (The Cut)
Alexis McGill Johnson is making her mark on Planned Parenthood. (Elle)
The Tiger Mom and the hornet's nest. (Intelligencer)
Why it feels like this year is going too quickly — and what to do about it. (Apartment Therapy)
A lattice of new platforms and tools purports to empower online creators. In reality, it's turning digital content into gig work. (New Yorker)
A Sale Worth Mentioning…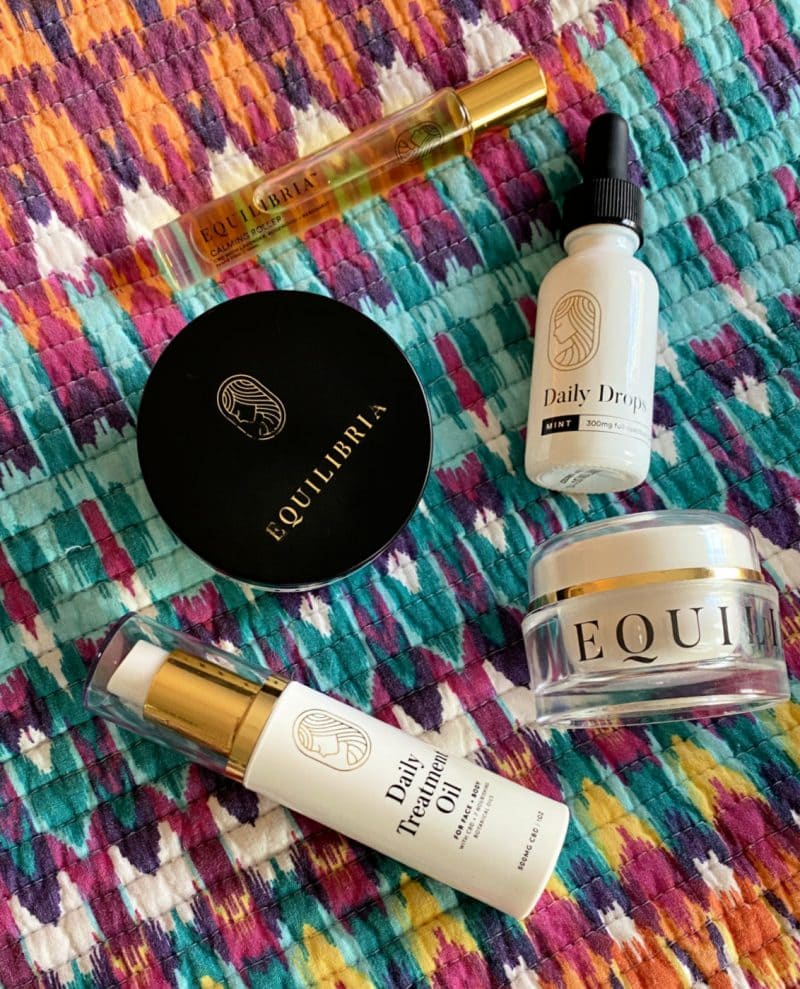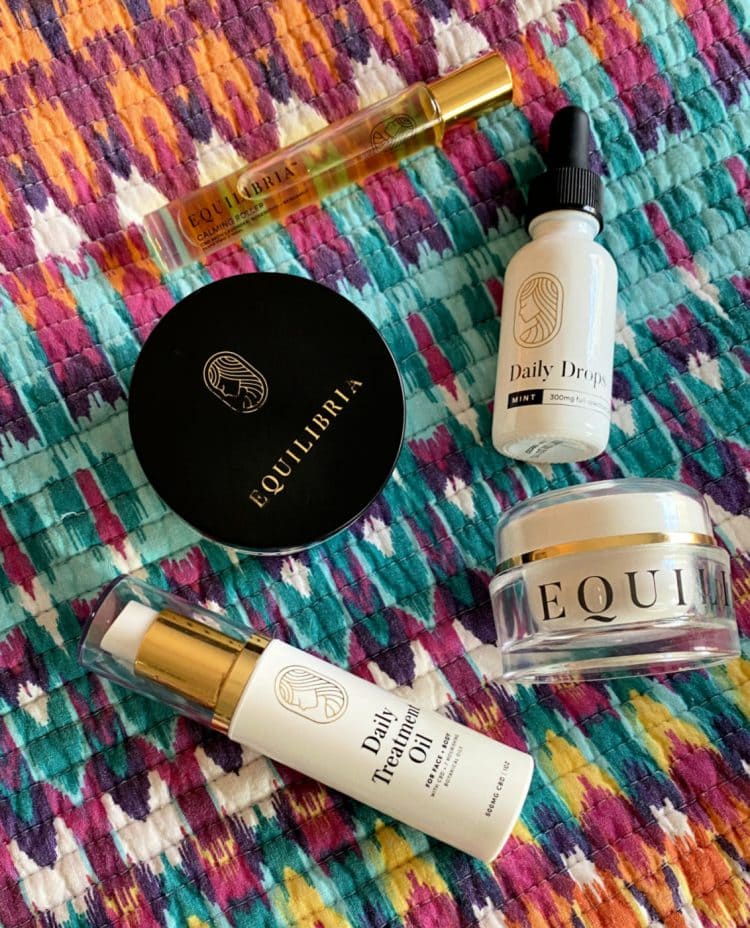 I usually keep my sale posts to The Friday Shop posts I do most Fridays, but this one is really good and it ends Monday so I wanted to get the most eyes on it. Equilibria is having a subscription sale with 50% off.
I use Equilibria CBD and really like it. I've been taking CBD since 2018 and have done a lot of research and am picky about which brands I use. Equilibria is a woman-owned company that offers organic full-spectrum CBD for internal and topical use. They create their products with women's needs in mind instead of an afterthought. They own their farm and they know that before they owned it, it was fallow (super important for hemp products as hemp is a "cleaning" plant that will soak up toxins in soil). Equilibria offers free calls with a dosage specialist. And while some companies call their customer service agents "specialists," Equilibria walks the talk with dosage specialists that have certification, training, and years of experience. I think this is important to share; don't consume just any product. Do your own research as well; your body deserves it.
Okay, so the deets about this sale. It is only for new customers, and it's only on subscriptions. Equilibria has subscription boxes (collections of products at a 20% discount) but you can also subscribe to individual products of your choice. Subscriptions sound scary, but I know from experience it's super easy to pause, change, and cancel a subscription with Equilibria. My mom, no diss to her, isn't as techie as I am, and she was able to adjust her subscription without issue. Use wardrobeoxygen at checkout for this promotion.
If you would like to know more about Equilibria, read my skeptical review of Equilibria CBD that I wrote before I ever got a promo code or partnered with the company. And feel free to ask questions in the comments as well as hear hoenst thoughts from other WO2 readers in the Wardrobe Oxygen Community on Facebook. I take the softgels at night to help me stay asleep, use the drops on occasion during the day, the relief balm daily (I use it as a preworkout on my knees as well as on achy muscles, cramps, etc.). My husband uses the drops at night, the soak for baths, and also uses the relief balm. Our daughter uses the relief balm for mosquito bites and it even has alleviated growing pains.
Yes, I am an Equilibria partner, which means if you make a purchase from one of my links or use my promo code I likely will make a commission. Wardrobe Oxygen is my career, and the majority of my income comes from affiliate sales. I have learned in my 16 years that the way to make the most from affiliate sales is to only promote what you yourself use and like. You can read more here on how I and other online content creators make money. I choose to partner with Equilibria because I truly find the product excellent quality and the business model unique. I appreciate how they take the time to educate those of us partners who are interested in learning more. Check out a recent IGTV I did with Maia Reed, Senior Director of Member Education at Equilibria about CBD and perimenopause.
Hear/See/Read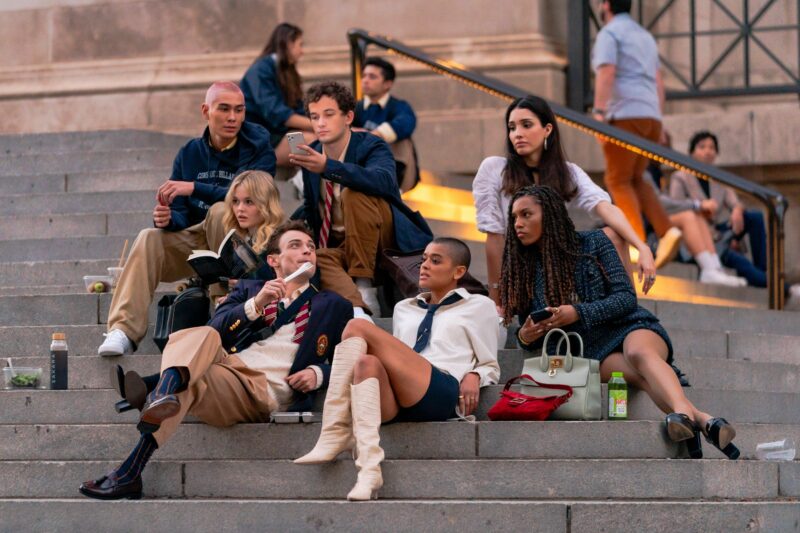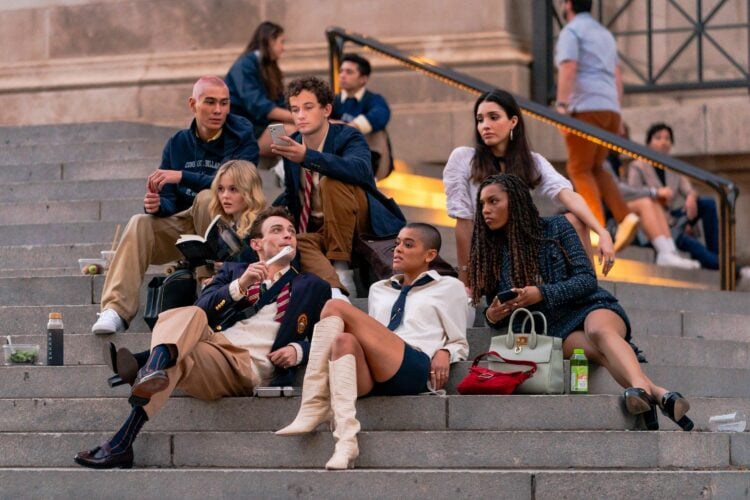 I was late to the original Gossip Girl; I started mid-Season 2 but quickly became obsessed. Karl too. We looked forward to watching it together, it was such decadent fun even when it was past its prime. The beautiful people, the beautiful clothes, the ridiculous plot lines, and how it was a younger age demo than us (it definitely was our gateway to Grownish, Sex Education, Never Have I Ever, and other teen shows).
Well, Gossip Girl is back, available on HBO Max and the concept has been updated for the new decade. New kids, new drama, and in the first episode you find out who Gossip Girl is so no Dan Humphrey stupid disappointment. In the reboot, Gossip Girl is the teachers at the private school, primarily one teacher played by Tavi Gevinson (you may remember her from Rookie but she has been doing a lot since then).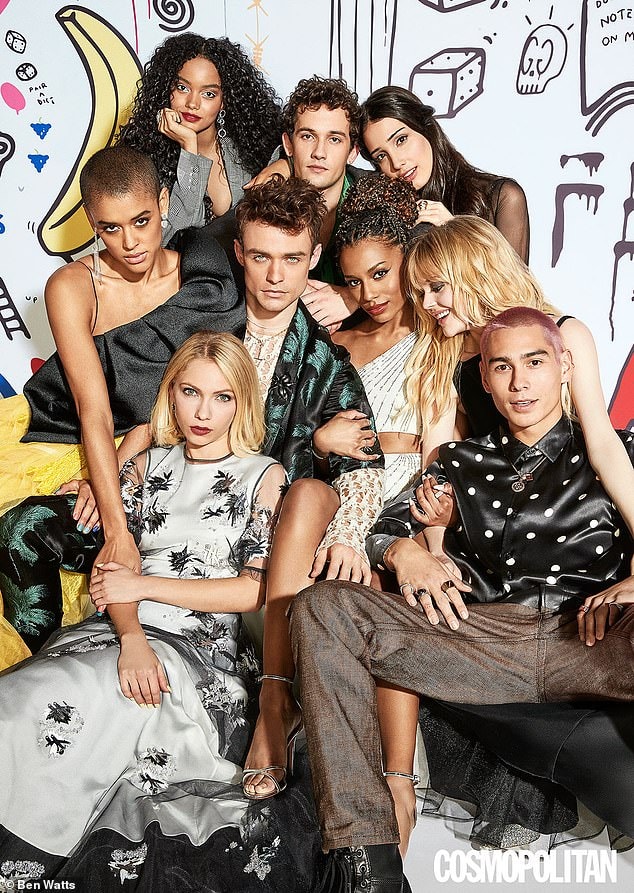 Gevinson bothers me and I wish she didn't. I think she acts too hard and her voice makes me feel that she replayed Heathers and Reality Bites on repeat to master Winona Ryder's '90s voice. She bothered me in the Halston documentary too. But that's me, y'all may find her brilliant and even if you don't, she doesn't take away from the fun of the new Gossip Girl. We've only seen two episodes but look forward to more. BTW, this one is not for the kiddos!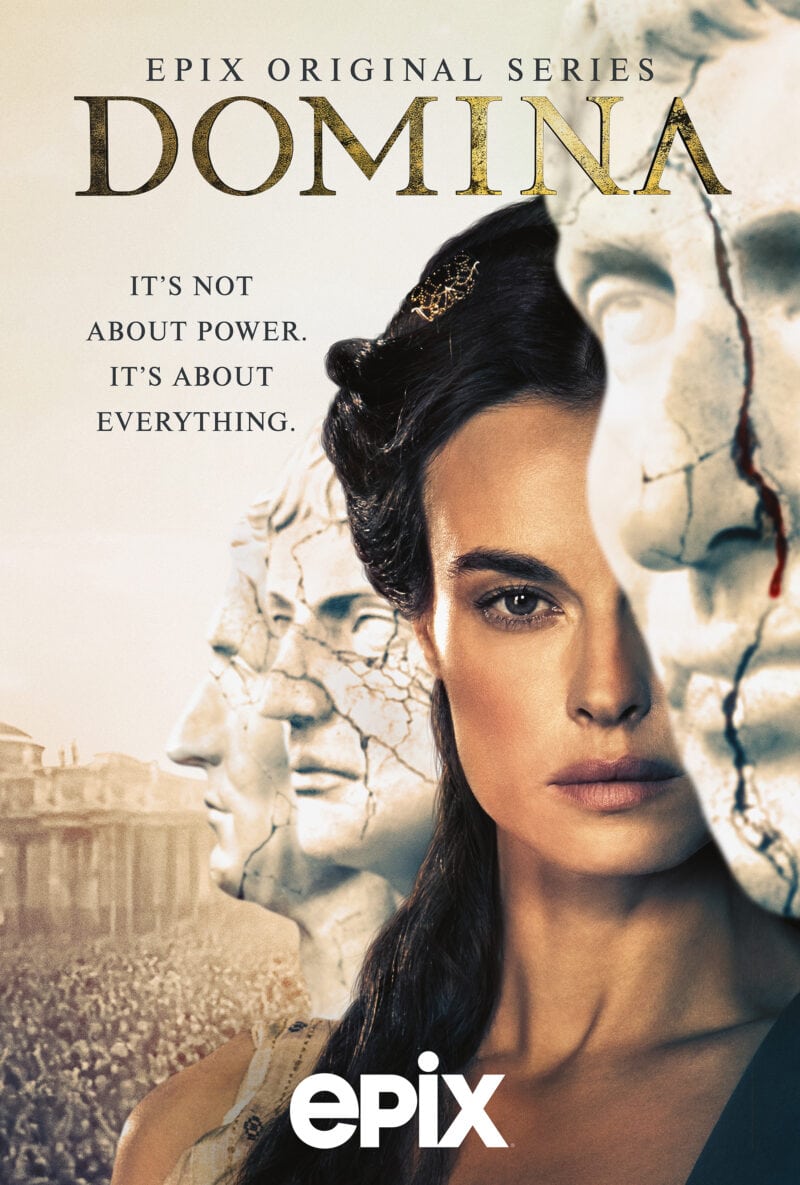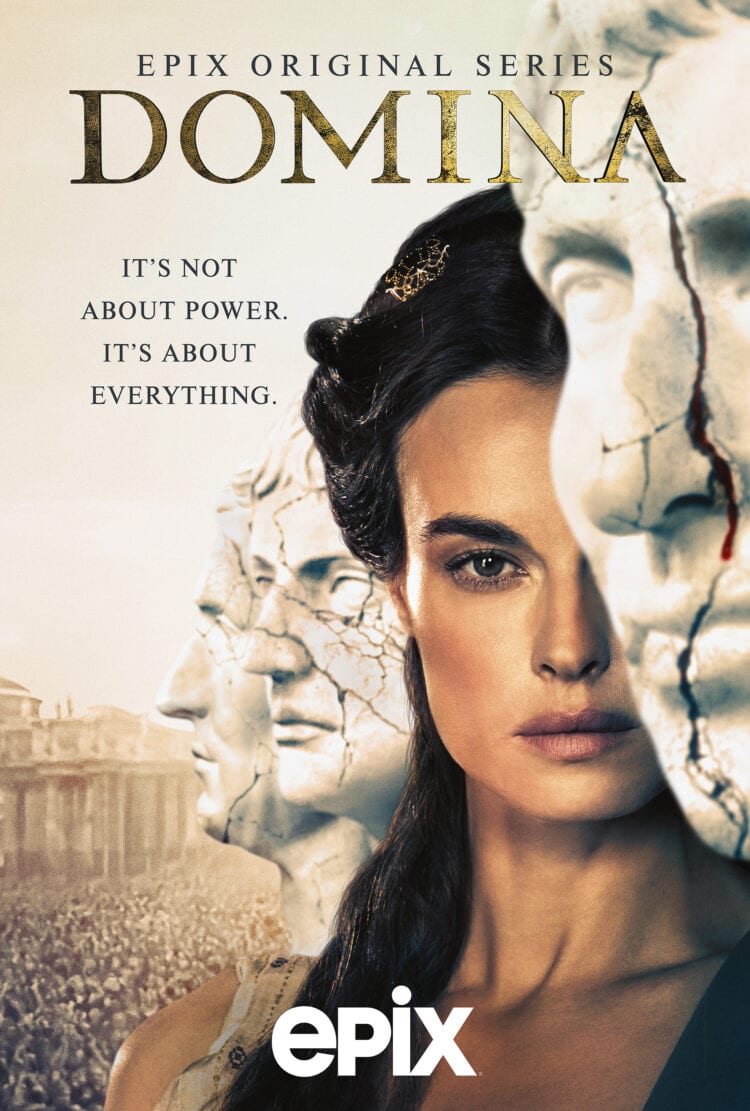 Talking gateway TV shows, I will always thank The Tudors for getting me into historical dramas. It was Rome, and then Vikings, and of course, since I read the books I had to watch Outlander… and now we're into Domina.
This is not the best show we have seen. I am not emotionally connected to a single character yet. Scratch that; the first couple of episodes had Nadia Parke as young Livia Drusilla who was so beautiful to look at; more than once I wish there was a flashback so we could see her again. Adult Livia Drusilla and Gaius are actually quite lovely but not developed enough to really have feelings one way or another when one is on death's door with the plague. But we still look forward to the next episode (we're taking our time, there are eight episodes available).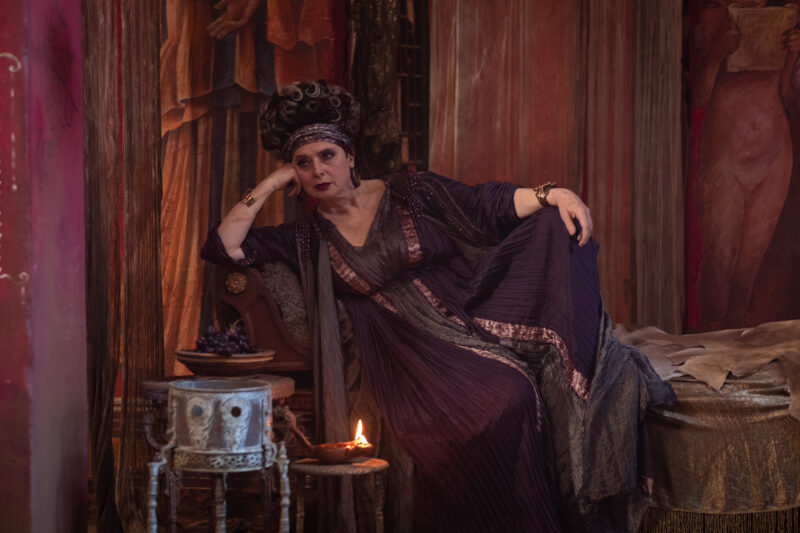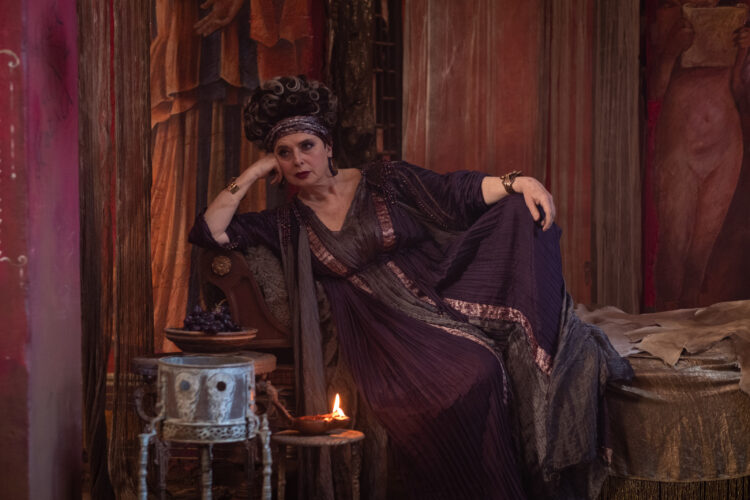 Domina is on EPIX which we have included with our cable package. BTW, IMDB has been updated and I don't know if they had it before or if it was just hard to find, but you can narrow down reviews by gender, age, country of origin. 207 American women IMDB users aged 45+ gave Domina a weighted average of 6.4/10 with 16 giving it a one star (way harsh, Tai) and 101 giving it an 8/10 or higher. So far, I'd also give it an 8/10.
For Your Entertainment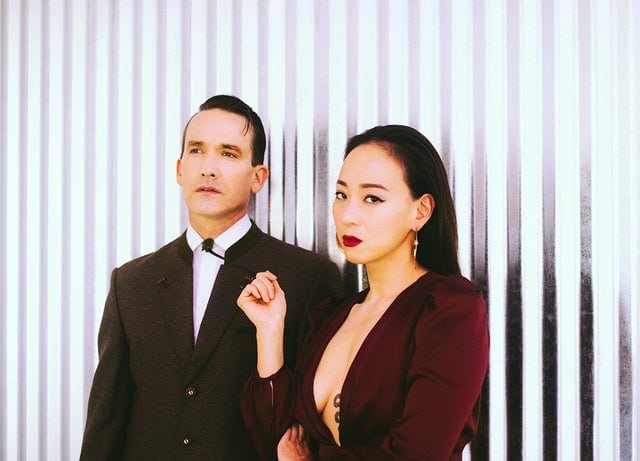 "You know what artist you should feature this week for Weekend Reads?" my husband said. "XIU XIU." I hadn't heard of the band, so I googled and found the website which featured the music video below. I was intrigued. "This sounds like…" and before I could finish my husband said, "Tool?" I wasn't thinking Tool, I was thinking more Joy Division, Siouxsie and the Banshees, modern-day New Wave.
But as I listened to more of the band's music, I heard Tool, and Nine Inch Nails, and all sorts of experimental weirdness that would catch me off-guard and want to listen more carefully. "Wait, what did he just say?" "That sound is terrible… and now I'm digging it!"
XIU XIU is an experimental music group formed by Jamie Stewart in 2002. No shock Stewart was in a Bauhaus cover band in his teens. The band name is inspired by the film, Xiu Xiu: The Sent Down Girl which Stewart says has inspired his music. The band has had rotating members but currently the only consistent members are Stewart and Angela Seo. On the latest album, OH NO!, XIU XIU collaborates with over 12 different artists; every song is a duet. "A Bottle of Rum" is with Liz Stewart from the band Grouper and is directed by Angela Seo.