This article may contain affiliate links; if you click on a shopping link and make a purchase I may receive a commission. As an Amazon Associate, I earn from qualifying purchases.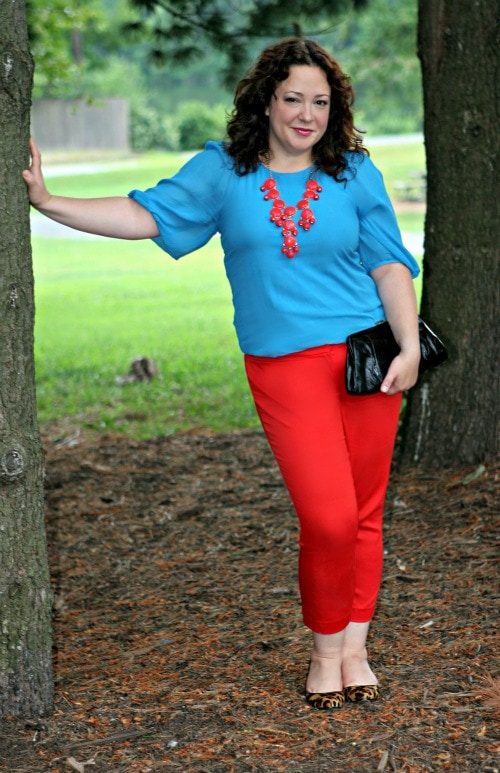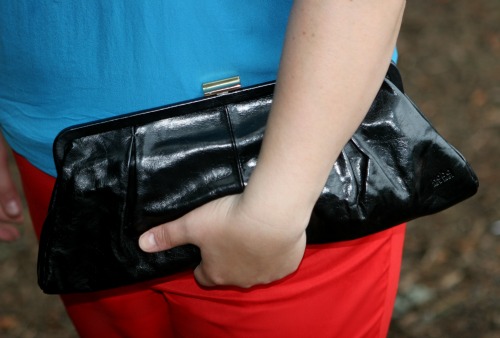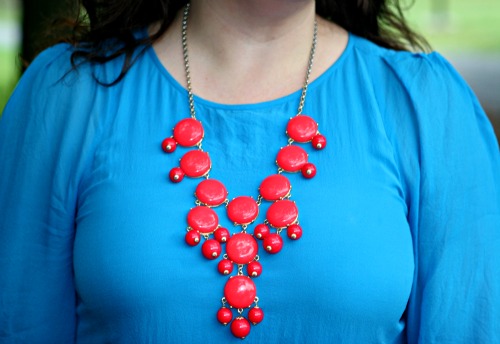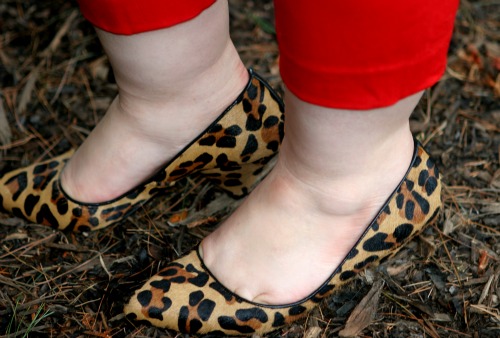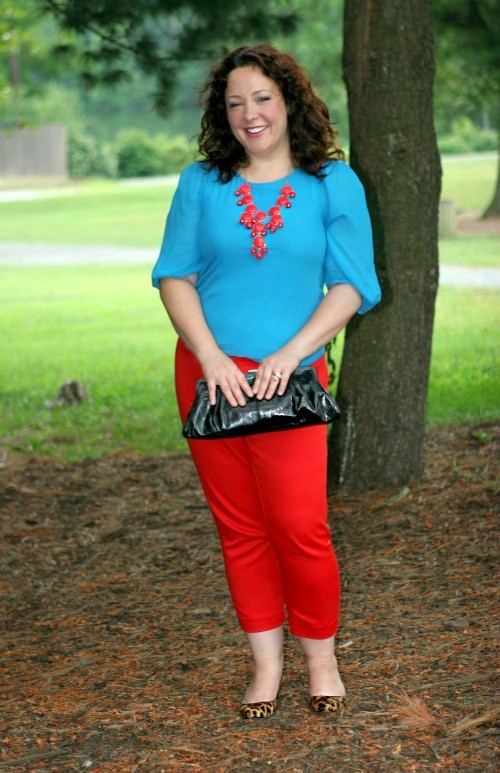 Blouse: Ann Taylor (similar)
Pants: Ann Taylor (similar)
Necklace: eBay (similar)
Shoes: Halogen (similar)
Bag: Hobo (similar)
Day 2 of natural hair, again, I just brushed out the bedhead, but added a tiny bit of Neil George Detangling Spray to smooth down the craziest parts of the frizz. The past two days have been terribly humid, it rained last night and there's a good chance it will again today so there is no point in even trying to make a style. I'd like to train my hair back into curls so hopefully they can carry through into the dry fall and winter months.
This morning was tough; Emerson had a nightmare and I went to comfort her. When I got back to my room I decided to check my phone and realized it was five minutes until the Mars Rover touch-down. E couldn't have picked a better time to wake! So I stayed up for a while to experience it all and found it hard to get back to sleep. This morning I just grabbed clothes that were hanging to dry in the shower and this necklace was still out from Friday. And you know me, if all else fails wear leopard-print shoes!
Follow Me | Twitter | Facebook