This article may contain affiliate links; if you click on a shopping link and make a purchase I may receive a commission. As an Amazon Associate, I earn from qualifying purchases.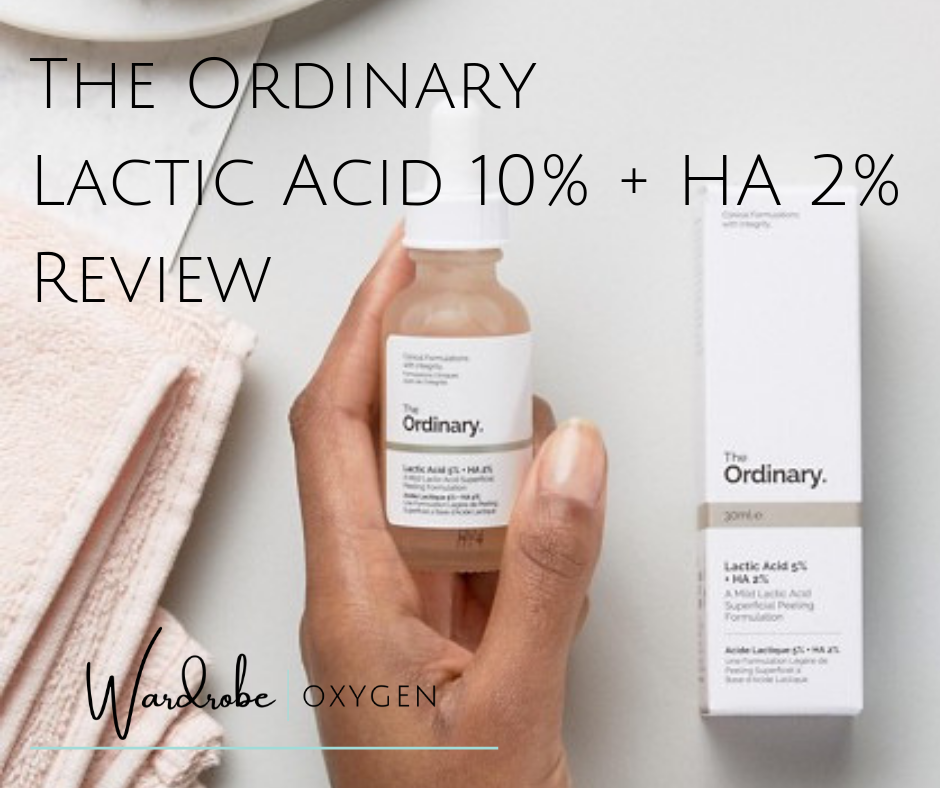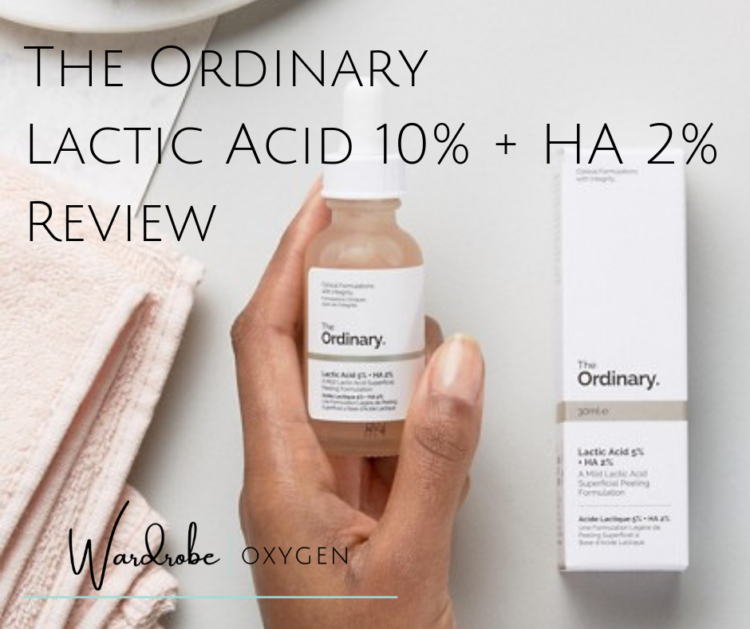 This series is to share a quick review of a single product I've recently tried. I'll be blatantly honest, sharing how I've used it, how long I've used it, and my tips for the product. These are not paid advertising from any brand, the choice is mine. However, please note when available, affiliate links are used. That means if you click on a link and make a purchase I may make a small commission.
For reference, I am 44 years old. Other than one time trying Botox last February, I haven't had any procedures. I get a professional facial at most once a year. I was a devout sun worshipper and spent more time in college in a tanning bed than a classroom. My skin used to be oily in the T-zone until I started oil cleansing (I use this cleansing balm) and now it's pretty ordinary – a bit dry in winter, a bit oily in summer. I don't get irritated easily, but the wrong product can cause a rash (hello salicylic acid) or cystic acne (hello IT Cosmetics).
The Ordinary Lactic Acid 10% + HA 2% Review
I've been relatively happy with my skincare routine. No breakouts, no irritation, an entire winter without any red or cracking skin. However, my pores have looked larger, my skin doesn't feel as soft, I look a bit more… haggard. And everywhere I read where people had that issue they used Sunday Riley's Good Genes and their skin was suddenly amazing. Well, Good Genes costs over $100 and I couldn't justify such a cost unless it was life-changing amazeballs. I read a few places that The Ordinary's Lactic Acid was a dupe for Good Genes and with one bottle costing less than $7 that was more my speed for a beauty risk.
I have used lactic acid before, though not at this concentration. I was never consistent so I didn't see any radical changes. This product arrived, I washed my face as usual, applied maybe a third of an eyedropper of the lactic acid to my face, brushed my teeth to give it time to absorb, and then added my night cream. No burning, no irritation. I woke up… and my skin looked markedly better. I have NEVER had such immediate results with a product! Skin was more glowy, looked and felt softer, and my pores looked less visible. Since I have pretty sturdy skin I tried it again the next night and the next day again woke up with happier skin. After a few days, all the little tiny bumps on my chin disappeared. I have now used The Ordinary's Lactic Acid off and on for four weeks and it's been a gamechanger. I usually wait six weeks before a review but since the results were so dramatic I figured this wasn't so bad. If it ends up being horrible, I'll be sure to update with a revised review.
The Ordinary's products are vegan, cruelty-free, and formulated without oil, alcohol, silicone, nuts, gluten, and fragrance. They are also free of parabens, sulfates, and phthalates.
Buy The Ordinary Lactic Acid 10% + HA 2% at Sephora for $6.80. It is available at Amazon, but is more than twice the price.