This article may contain affiliate links; if you click on a shopping link and make a purchase I may receive a commission. As an Amazon Associate, I earn from qualifying purchases.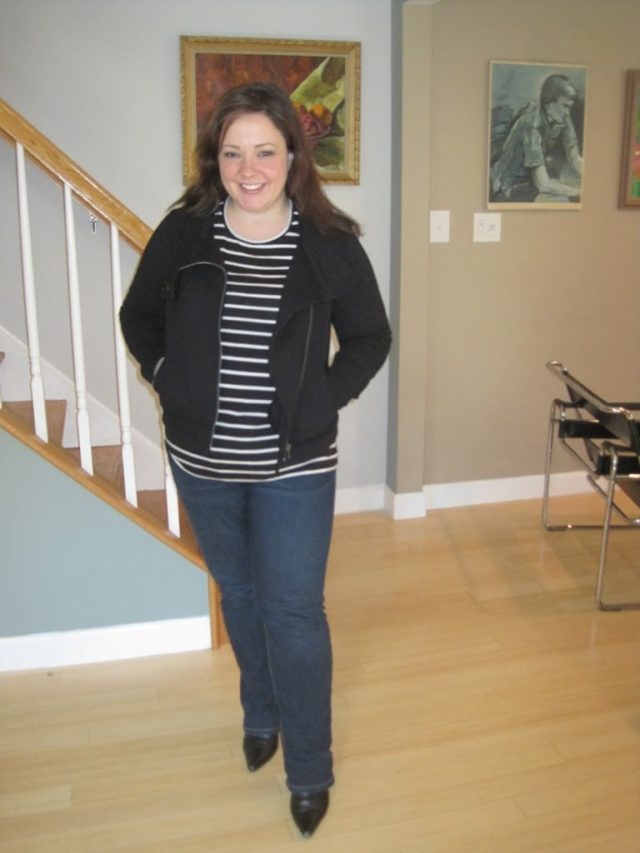 Saturday morning, my mom and I headed to Annapolis, Maryland for the Hobo International sample sale. I love Hobo bags, and was excited that this event was relatively near to where I live. We had a great time (and will show you my haul in the next post). What I wore:
Black and white striped long-sleeve tee – Ann Taylor
Black knit moto jacket – Gap
Jeans – Ann Taylor LOFT
Boots – Fitzwell "Andrea" via Zappos
Silver cuff
I wore this for the remainder of the day, which was errand running, and then assisting my husband with a portrait session with some family friends.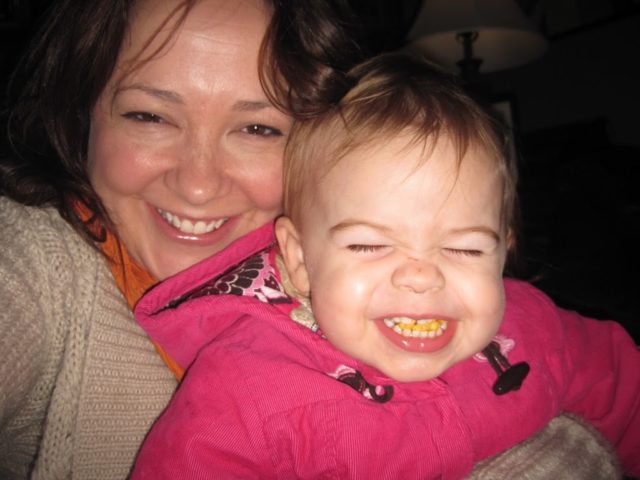 Sunday was the last day for our town's farmer's market so I HAD to go. The weather was spectacular! I don't have pictures of my outfit, but I wore my striped sailor tee from Lands End, my tauper chunky cardigan from Ann Taylor, my orange crinkly silk scarf from Banana Republic, the same jeans from Saturday and my DUO boots. Here's a pic where I was trying to get a self-portrait with Emerson – she obviously was more into eating her Cheerios than taking a picture!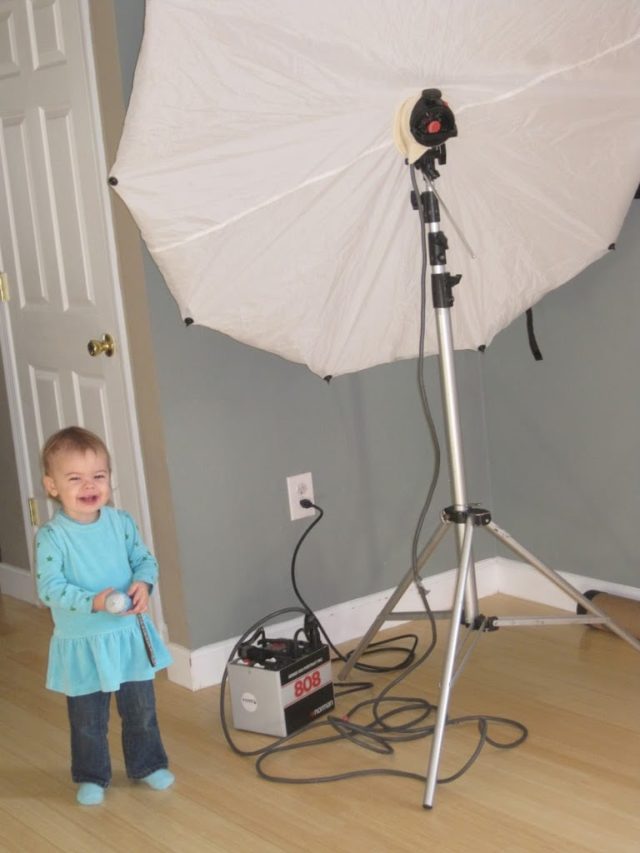 After the market, my husband had another portrait session (check out Emerson as Photographer's Assistant) – I hung out with Emerson and then did some "spring cleaning" to my closet and bedroom. I really haven't done this since… well since I was pregnant. I have a bag of clothes I am going to put on eBay, a bag to donate, and a big bag of summer stuff that needs to FINALLY go into the attic. Speaking of which, I have yet to get my winter clothes from the attic! Life has been so hectic… I hope to get that done this weekend. However we have Thanksgiving at my mom's on Thursday, my husband has a photo session about an hour away on Friday (not sure yet whether I will have to go to assist), Thanksgiving with my husband's side of the family on Saturday, and another photo shoot on Sunday (which I know I will be going – it's for a woman who I knew as a kid, and my husband knew in high school – I haven't seen her in YEARS and have yet to meet her family – will be so nice to see her!).