This article may contain affiliate links; if you click on a shopping link and make a purchase I may receive a commission. As an Amazon Associate, I earn from qualifying purchases.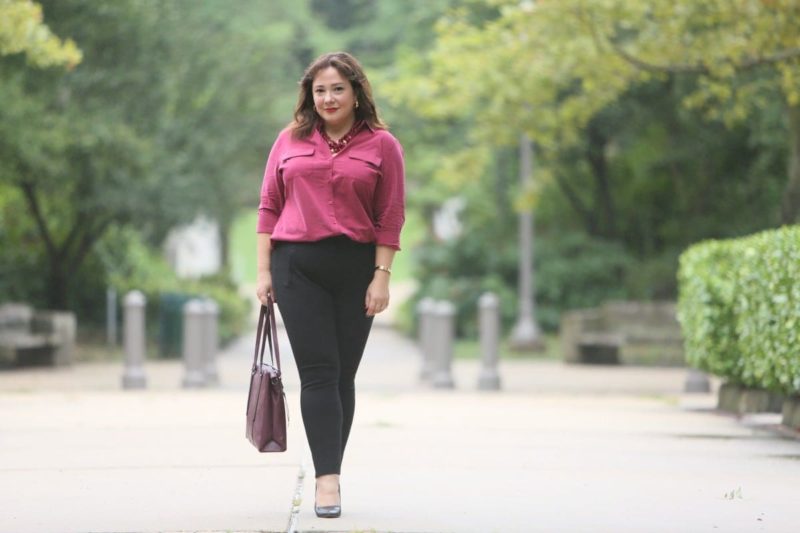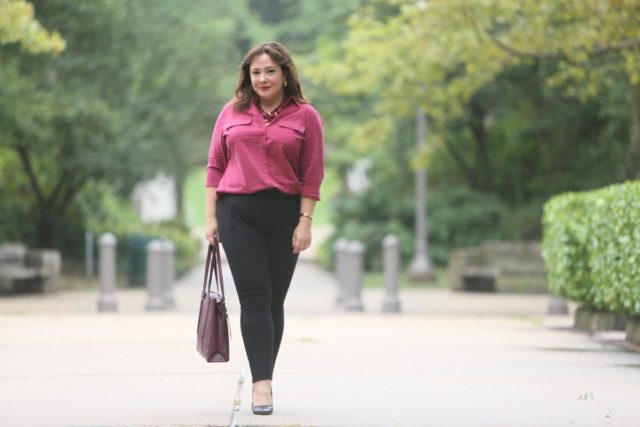 I told you that you'd see these pants again very soon! These are the So Slimming Juliet Ankle Pants from Chico's. Chico's reached out a bit ago and asked me to style the pants any way I wanted for Instagram. I loved the pants so much I've been wearing them like crazy and decided to do a post on the blog as well to showcase their awesomeness.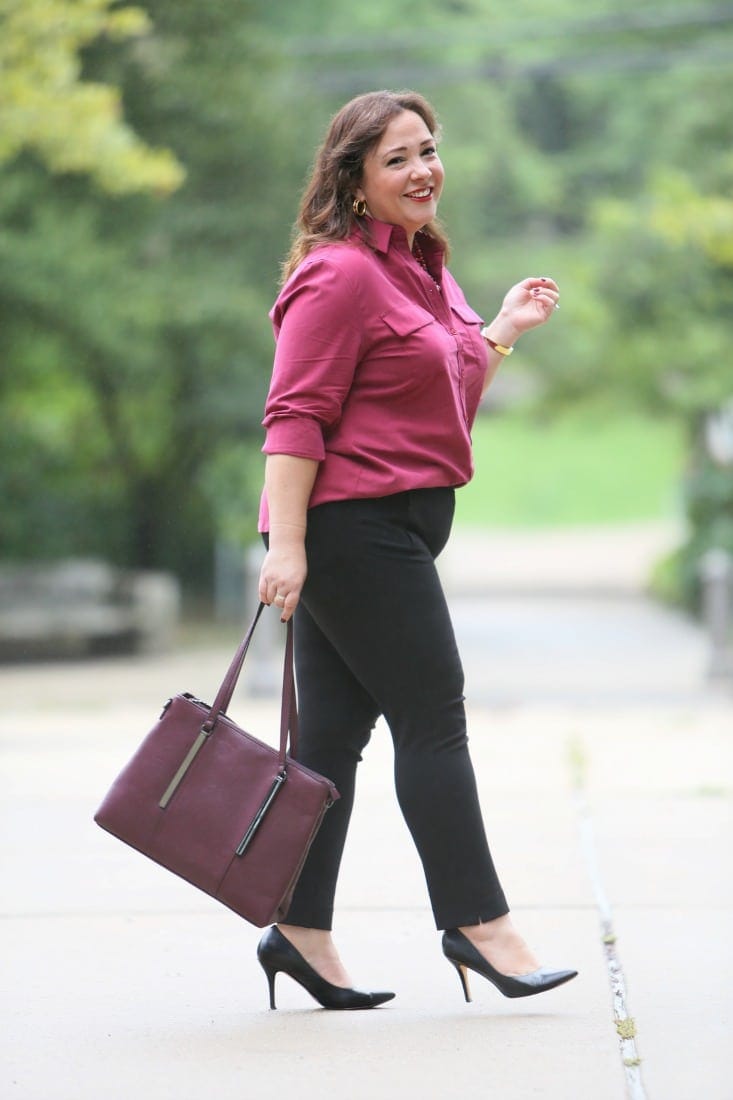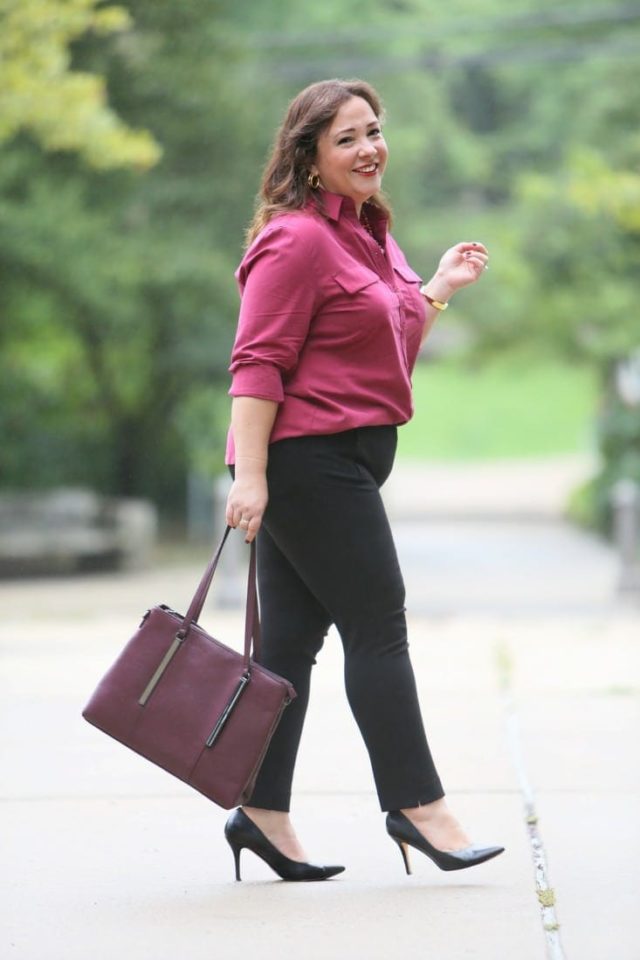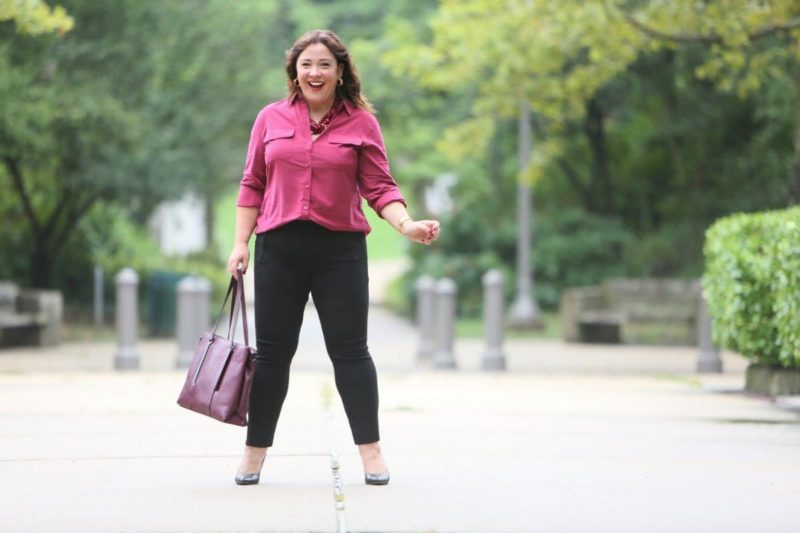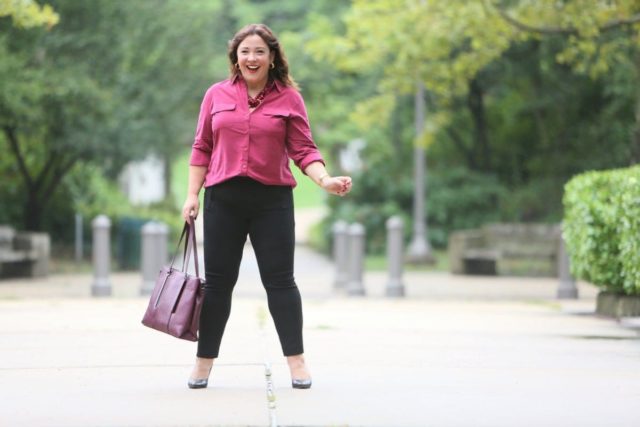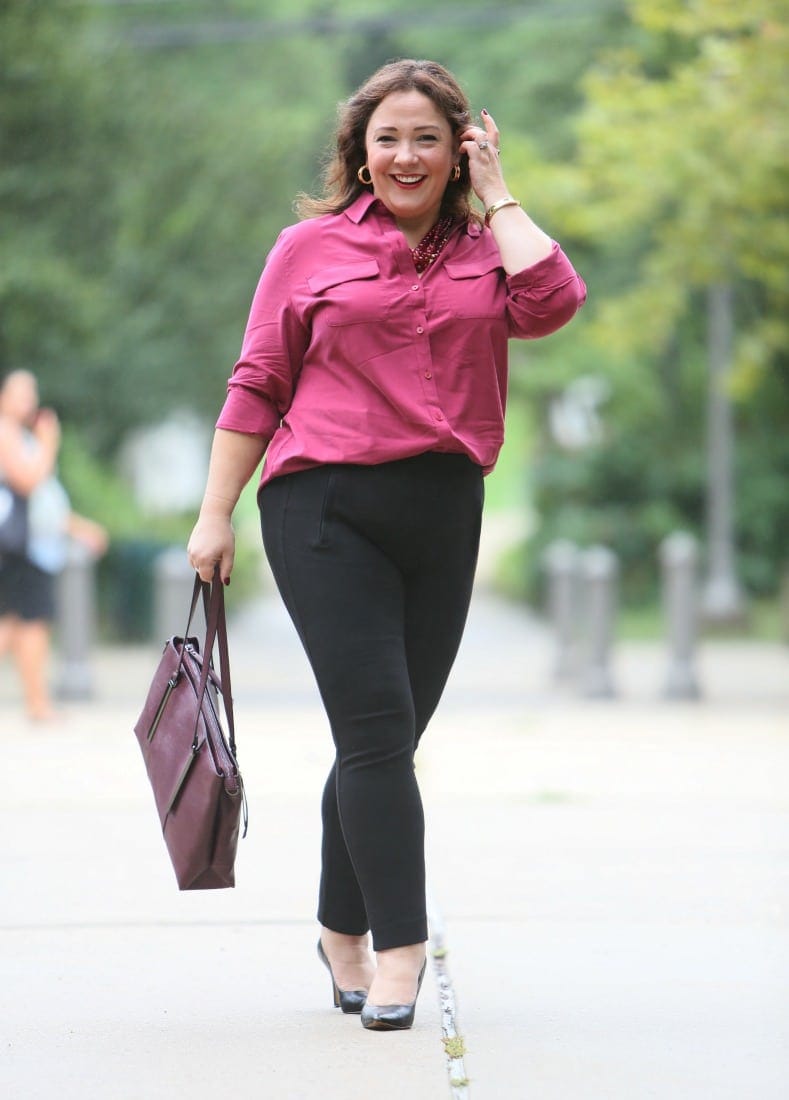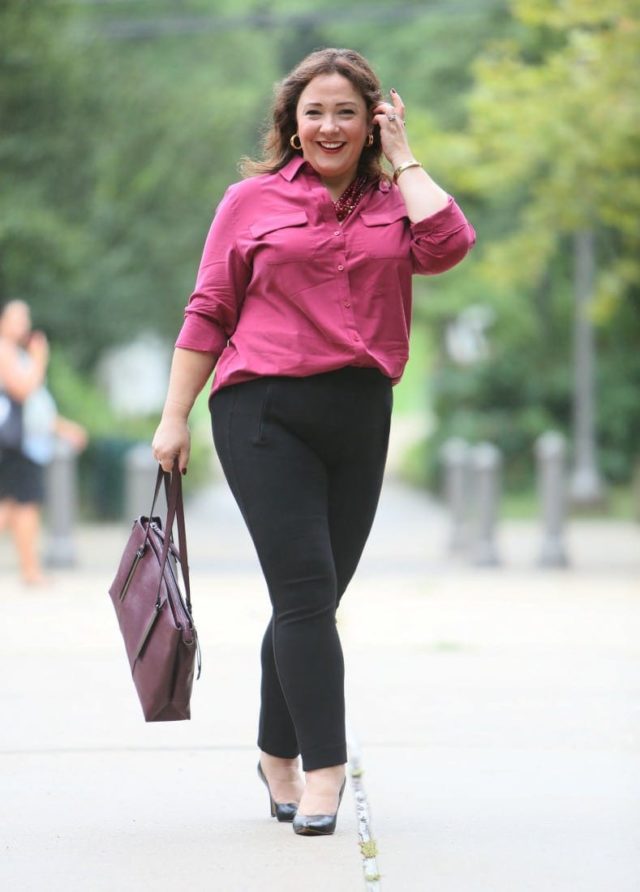 Blouse: Silky Soft Shirt c/o Chico's (2 Regular) | Pants: So Slimming Juliet Ankle Pants (1 Petite) | Necklace: Merlot Bib Necklace c/o Chico's | Earrings: Merlot and Gold-Tone Hoop Earrings c/o Chico's | Bag: Merlot Tote c/o Chico's | Shoes: Nine West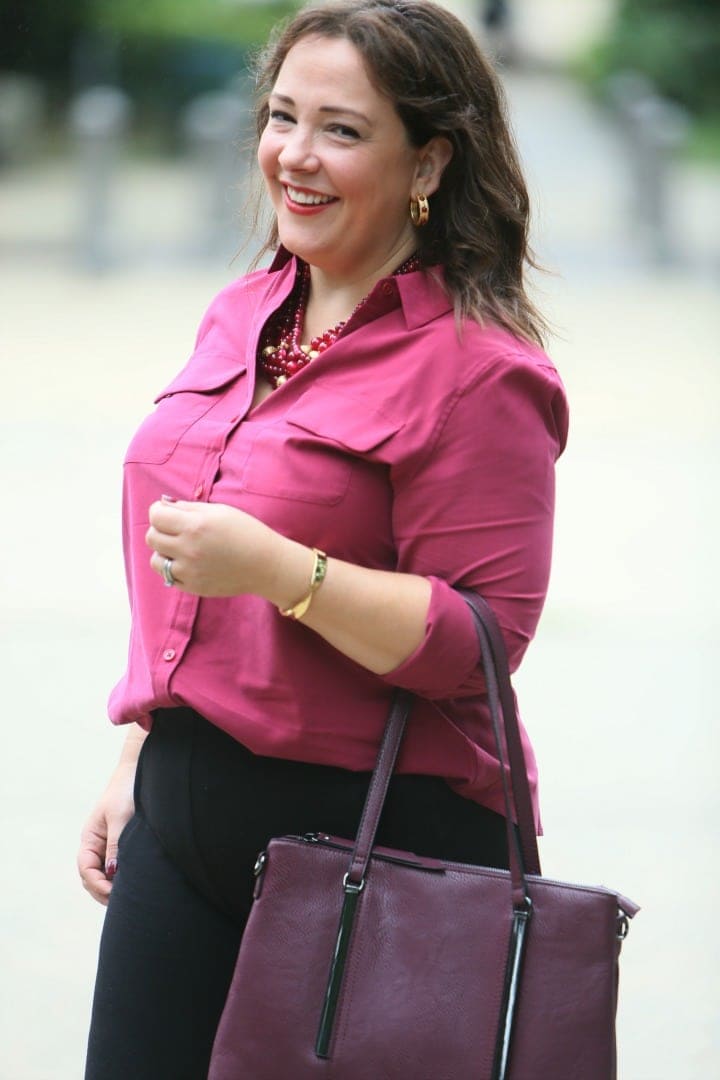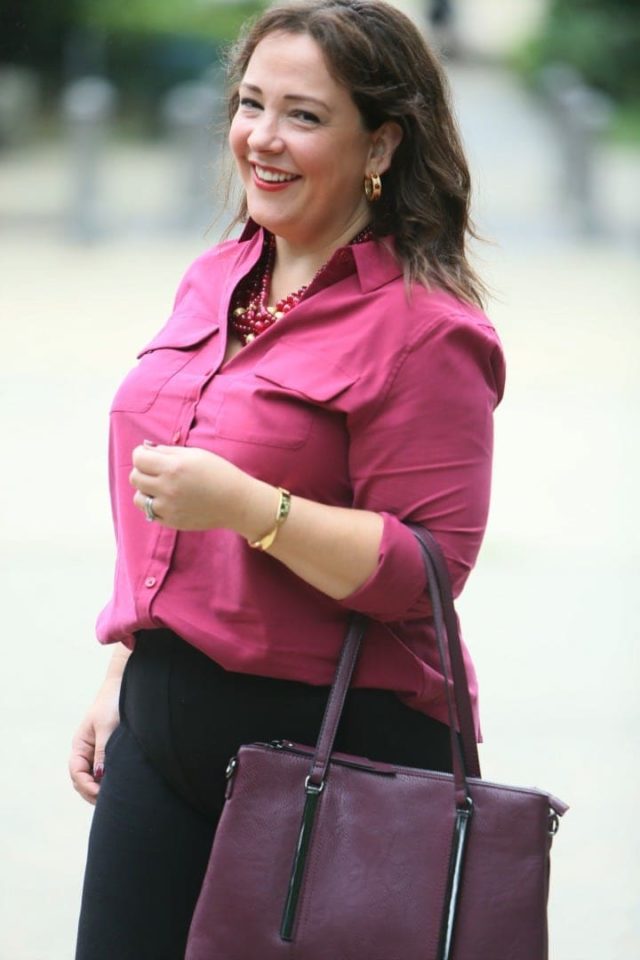 So I like ponte knit. I've liked this fabric for as long as I've been writing this blog. It rocks. It's a heavyweight tightly woven knit that feels like yoga pants yet makes for elegant and polished dresses, pants, and even suiting. Most ponte is machine washable (at least on the gentle cycle), it doesn't stretch out, and is wrinkle resistant. And I like Chico's and how they are so thoughtful with their clothing to fit and flatter a variety of shapes and ages of bodies. I've had mixed results with Chico's pants; sometimes they are so flattering and sometimes they're a miss in regard to fit. But the idea of Chico's mindset with ponte made me say, "heck yes!" when they asked me to promote these pants on Instagram.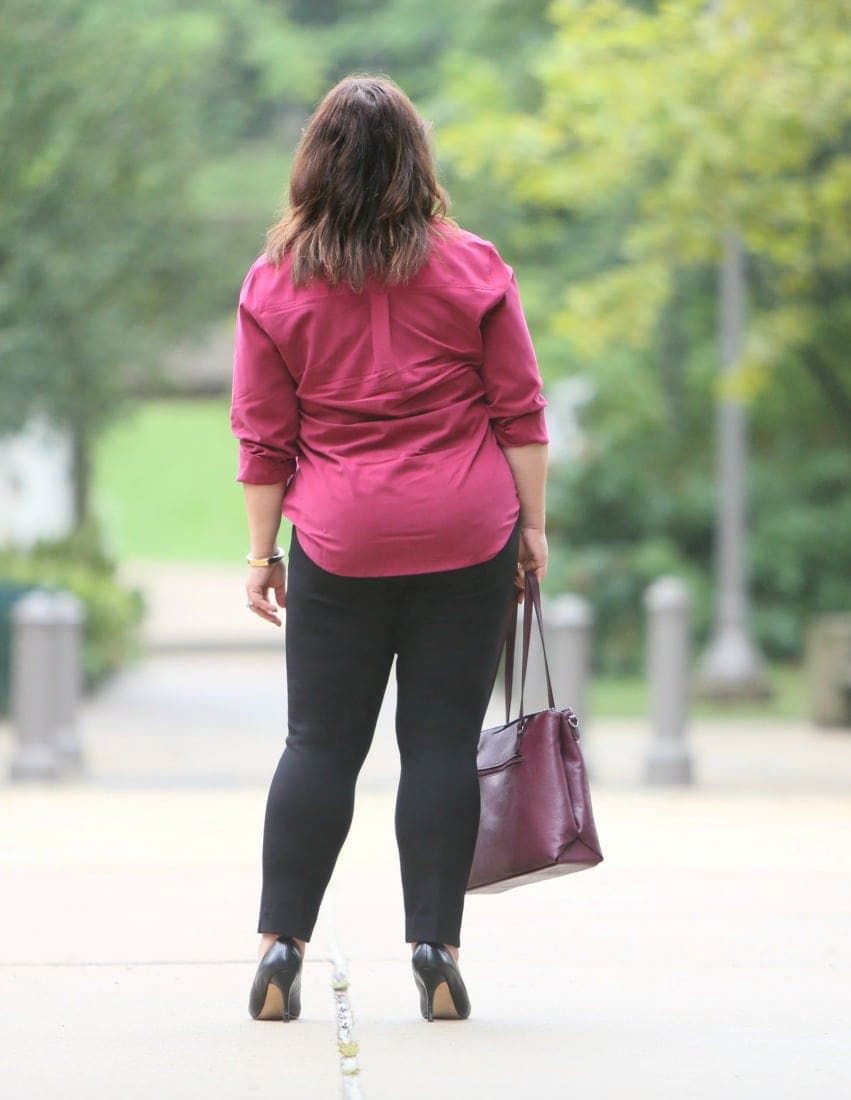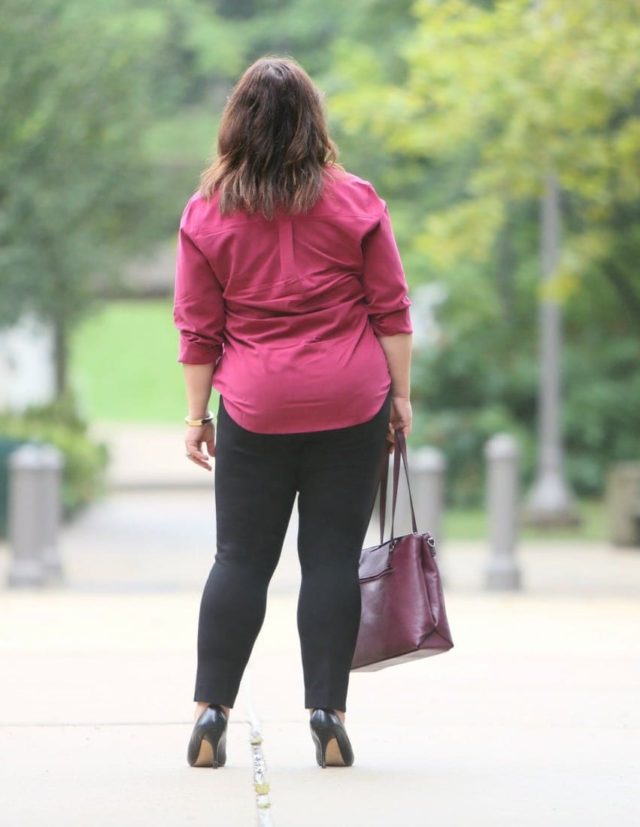 And heck yes, these are great pants. I've found Chico's pants to run a bit big so I went with a 1 though that's equivalent to 8/10. As you can see in these photos, they're very fitted. They also don't stretch out with wear. if you want a more work-friendly fit I'd say go with your usual size or maybe a half size down. The pants have a panel in the front that doesn't suck you in but truly does smooth the tummy. It's just that little bit to firm up the softness. The only negative I find with these pants is they do not have pockets. They have the look of two front pockets but they're false; however the lack of pockets means a smoother look under knit tops.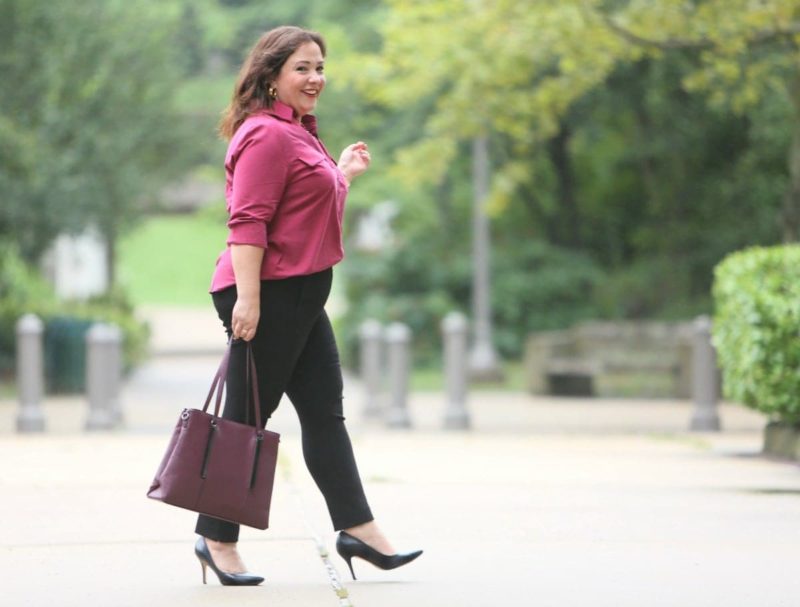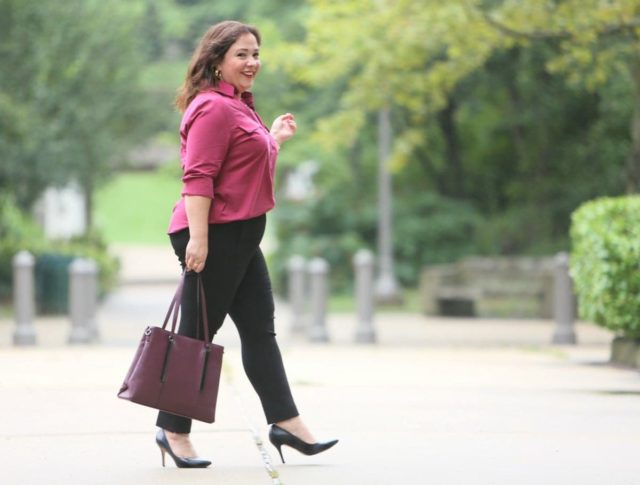 And this ponte has been able to mix and match with other ponte in my closet. A couple weekends ago I wore these pants with a cabi ponte jacket; they're also very similar to a ponte shell from Ann Taylor I own that is years old. I love being able to build a wardrobe over the years and from a variety of retailers!