This article may contain affiliate links; if you click on a shopping link and make a purchase I may receive a commission. As an Amazon Associate, I earn from qualifying purchases.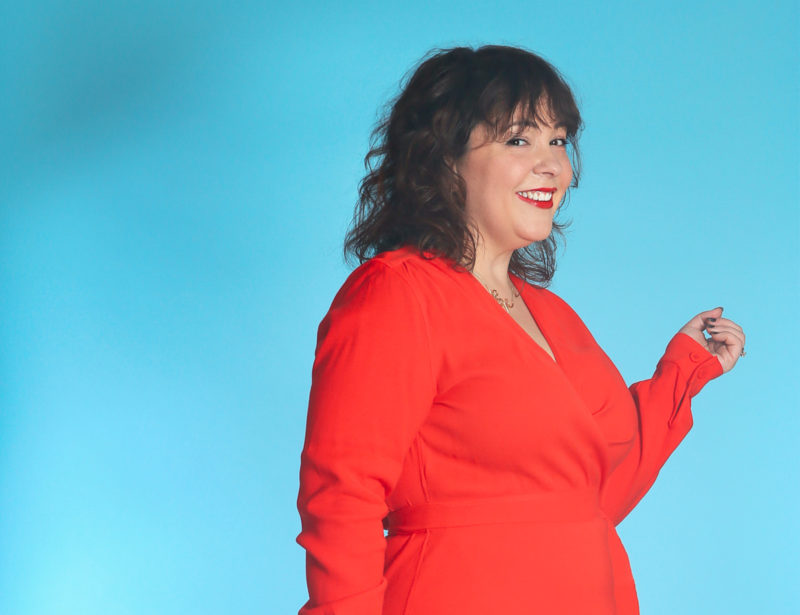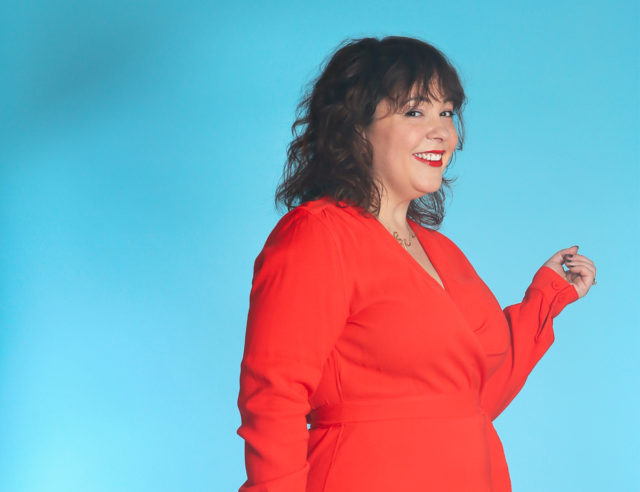 Guess who was born 44 years ago today?  Moi!  Happy birthday to me! I know a lot of people dread their birthdays, but the older I get the more I am glad I am able to be healthy and here to celebrate it.  And I feel stronger and healthier at 44 years of age than I did at 43.  Age is but a number, and while we can't stop the hands of time, we can make some small changes to better enjoy the time we have on this planet.  And I'm going to enjoy it rocking this red Universal Standard wrap dress!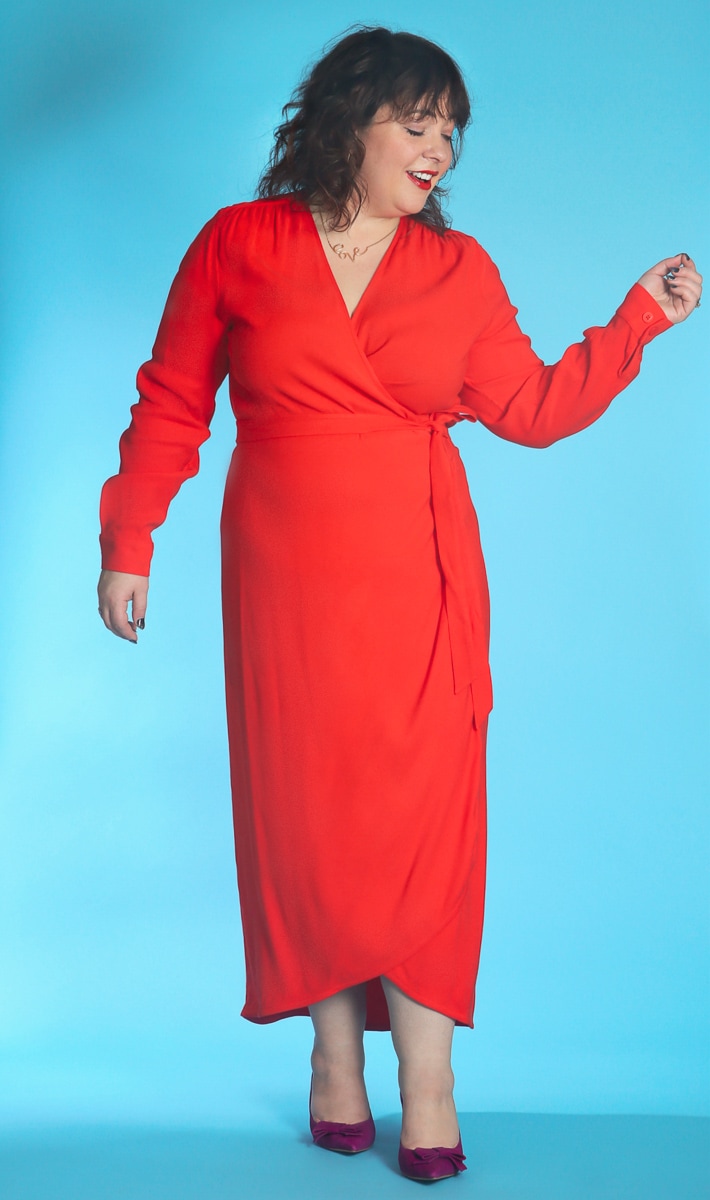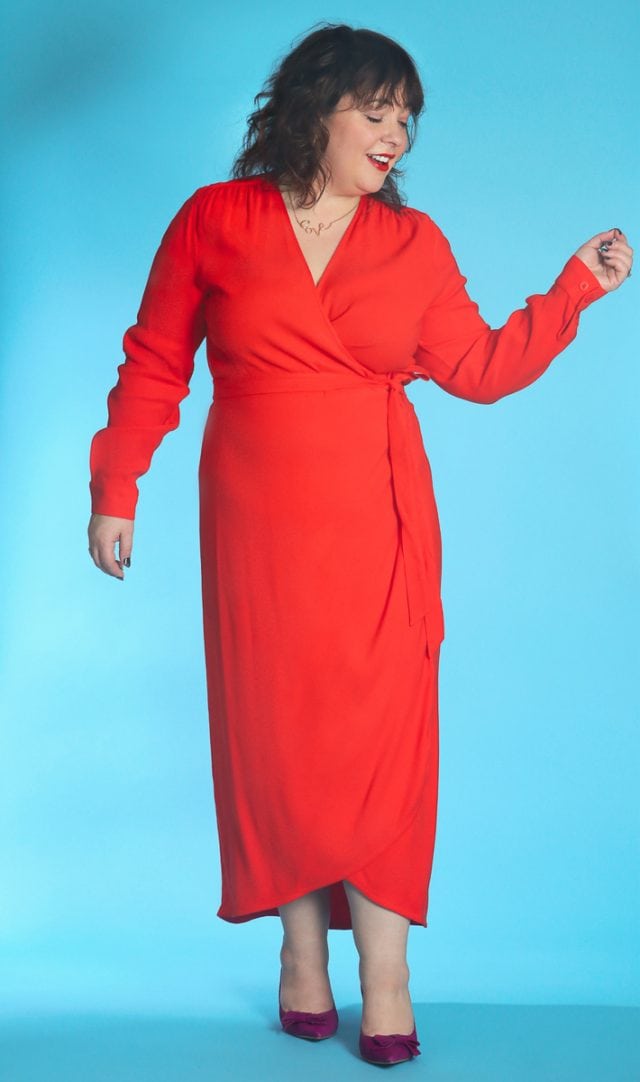 dress | necklace | earrings | shoes | ring | lipstick | lipgloss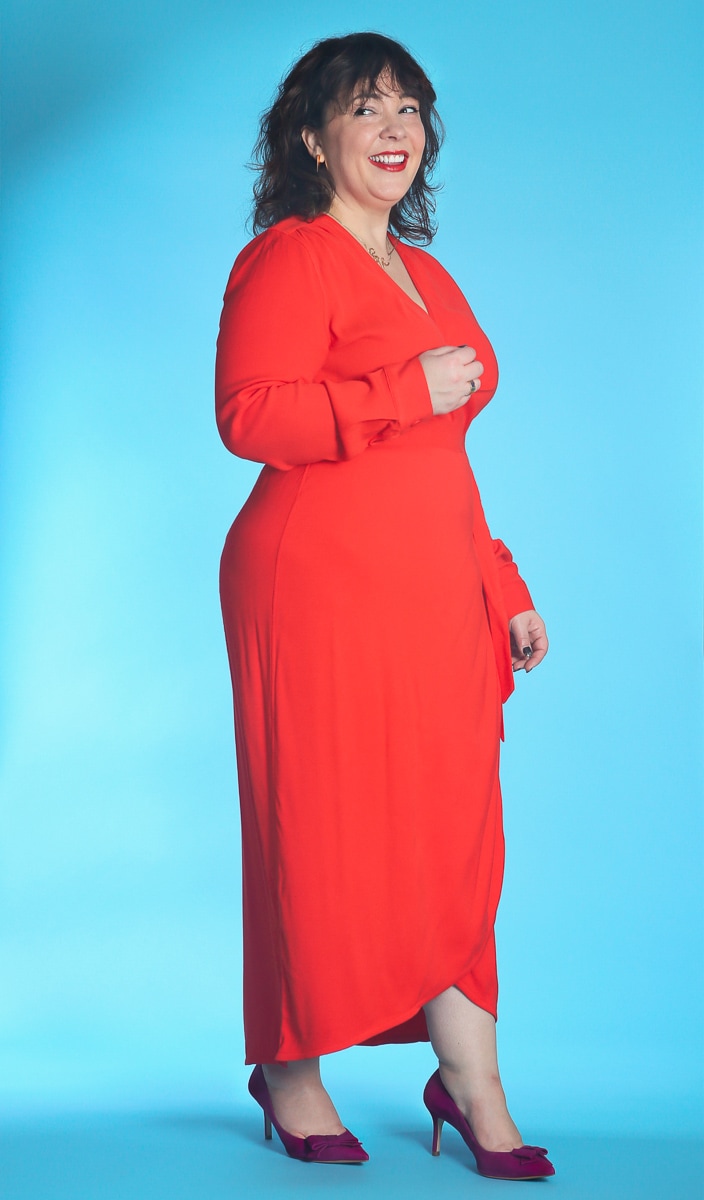 Dress: Rivers Wrap Dress c/o Universal Standard (XS) | Earrings: Lovestruck Earrings c/o Jenny Bird | Necklace: Love Pendant c/o Jenny Bird | Ring: Baublebar | Shoes: c/o Talbots (same shoe but color sold out; similar shoe in the same color) | Lipstick: L'Oreal in Matte-traction Red | Lipgloss: Avon True Color Lip Glow Gloss in Flame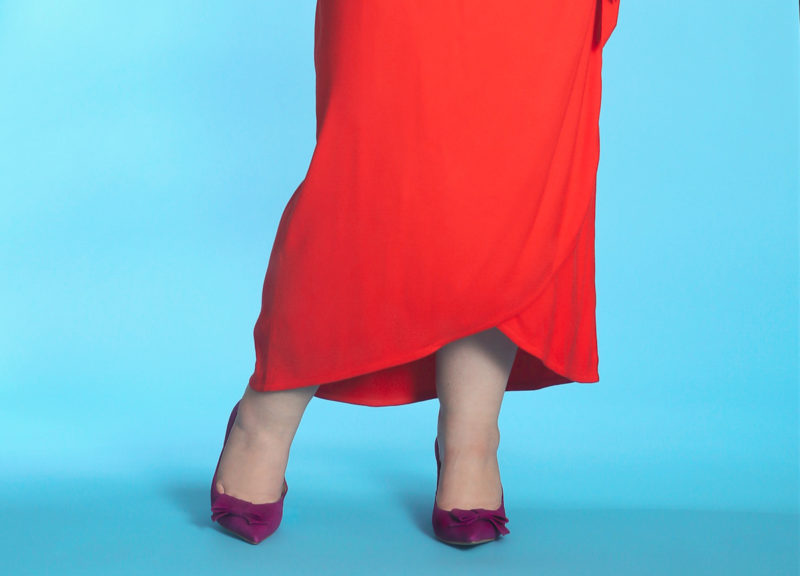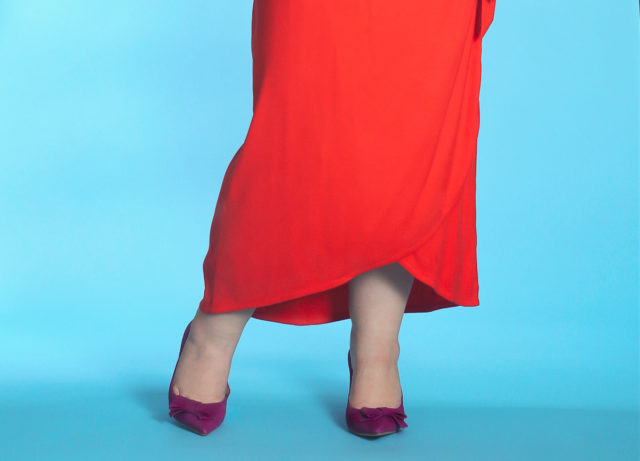 Valentine's Day is right around the corner and this look would be perfect for it.  I recently received this Universal Standard wrap dress.  It's a crepey fabric that doesn't cling and is opaque.  I love the gathering at the shoulders which ensures there's plenty of coverage at the bust. The sleeves have proper cuffs and buttons which makes the dress more work-appropriate and look more expensive. I wasn't sure what shoes to wear with it, but taking my advice from Friday's post where I say there should be one "off" thing, I picked these plum suede pumps from Talbots.  You've seen them before in this blog post.  I like the effect much better than black, nude, or leopard (the regular go-to shoes).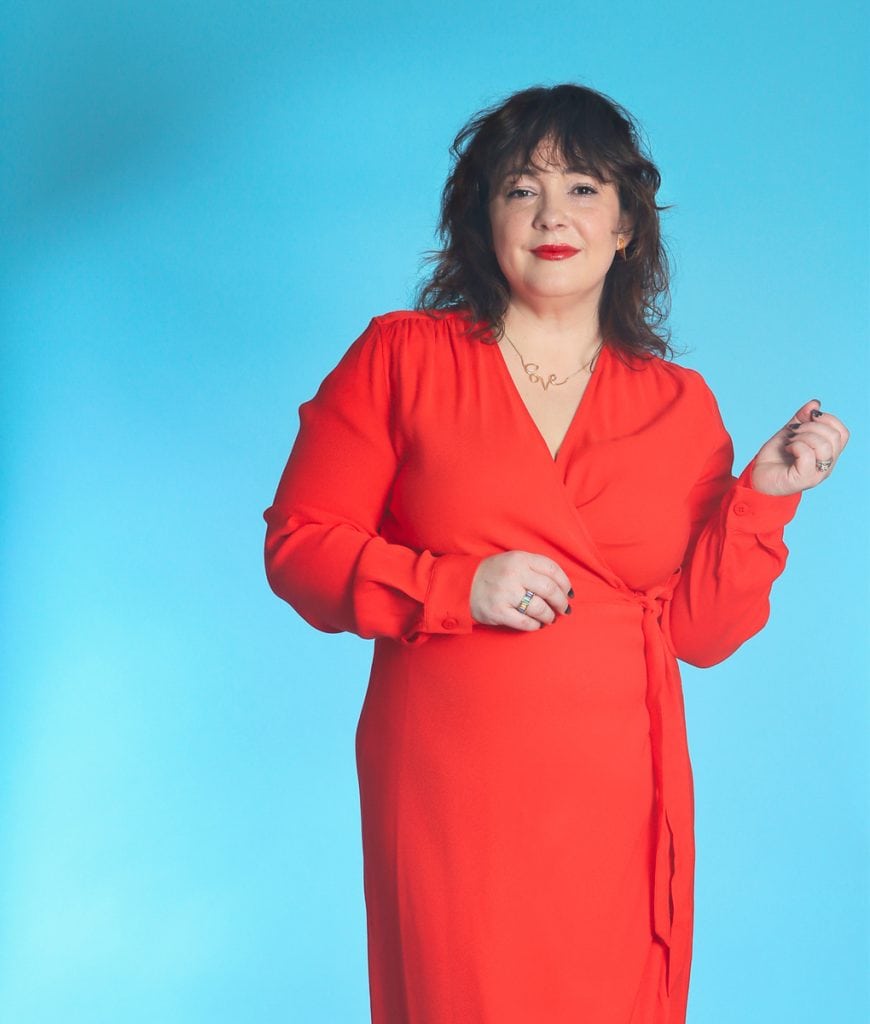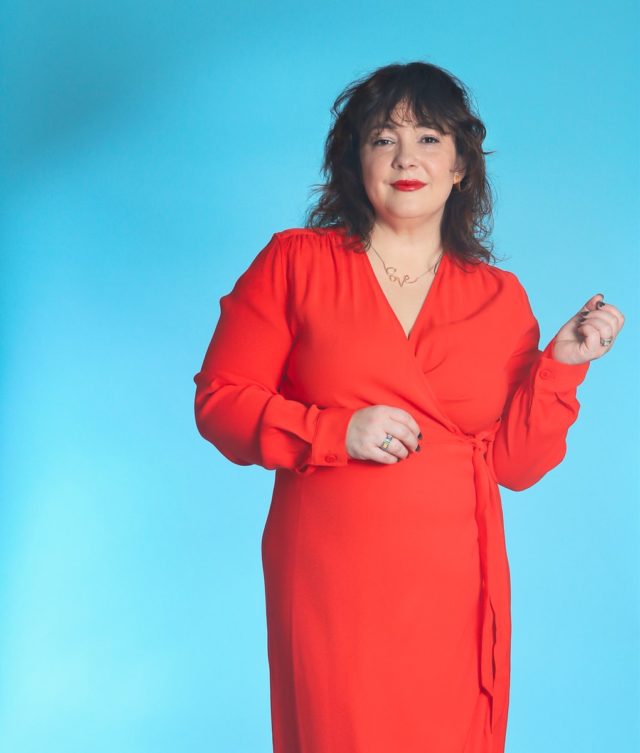 Jenny Bird sent me the earrings and necklace to celebrate her "Love" collection and they are pieces that are lovely now, but also after Valentine's Day.  I think the necklace is too cool, a very subtle way of writing the word while making it a cool sculpture.  Jenny Bird jewelry continues to be one of my favorites for the creativity, modern look, and the impressive quality.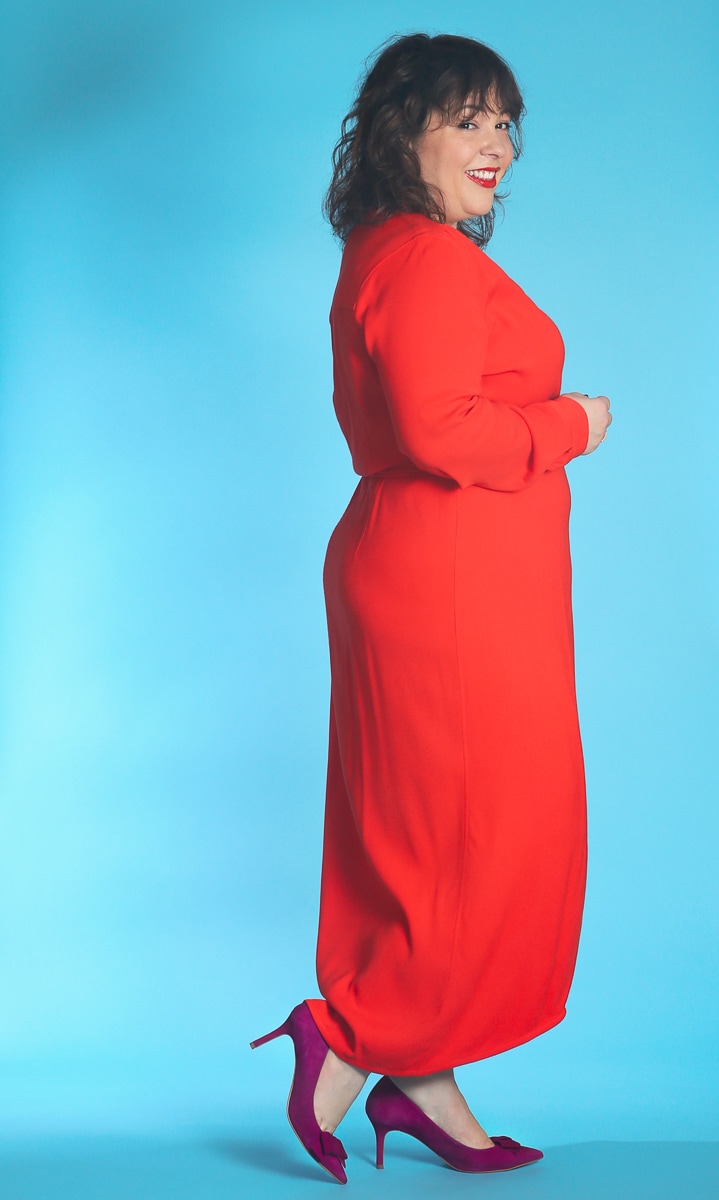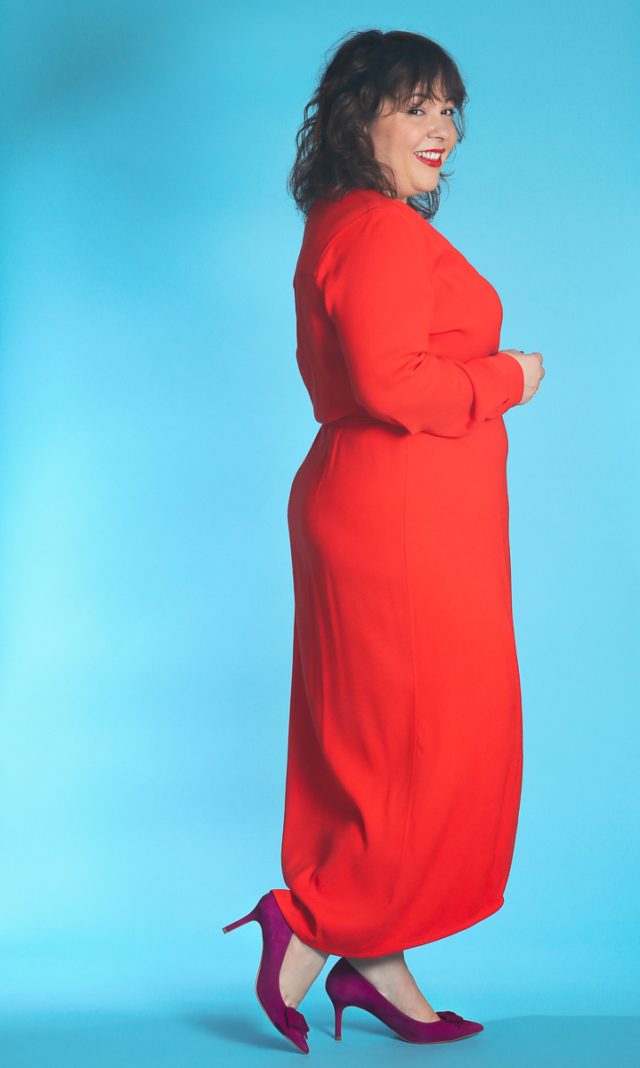 So back to feeling good at 44.  In 2018 I started a new job (this here thing you're reading) and a new lifestyle.  I go to the gym every weekday morning for 30 minutes.  We usually do weight training, with a bit of cardio.  To be able to keep up with this exercise, my diet changed.  I am now someone who walks by the fridge, opens it up, grabs a handful of baby spinach and shoves it in her mouth as she heads to the laundry room. I drink maybe once a month at most, go to bed most nights before 10:30, and try to meditate at least once a week. I had a hard time getting into the rhythm of working for myself and working from home, but it's starting to kick in and I've learned a lot about myself and my work style. I'm still working on letting others know when I have too much on my plate, saying no, and asking for help.  But at 44, I feel more in control of myself and more comfortable in this body than I have felt in years… maybe ever? I am off to celebrate my birthday by taking most of the day off.  I usually spend it doing things I rarely have time for – sitting down and drinking coffee in a cafe with my Kindle, going to lunch with my mom, hitting somewhere my husband hates like IKEA or a thrift store. But do know I started this day off with a good birthday sweat at the gym.  It's not about being thin, a certain weight, a certain dress size.  It's about finding ways to live this life as vibrantly as possible!
Shop the Post: