This article may contain affiliate links; if you click on a shopping link and make a purchase I may receive a commission. As an Amazon Associate, I earn from qualifying purchases.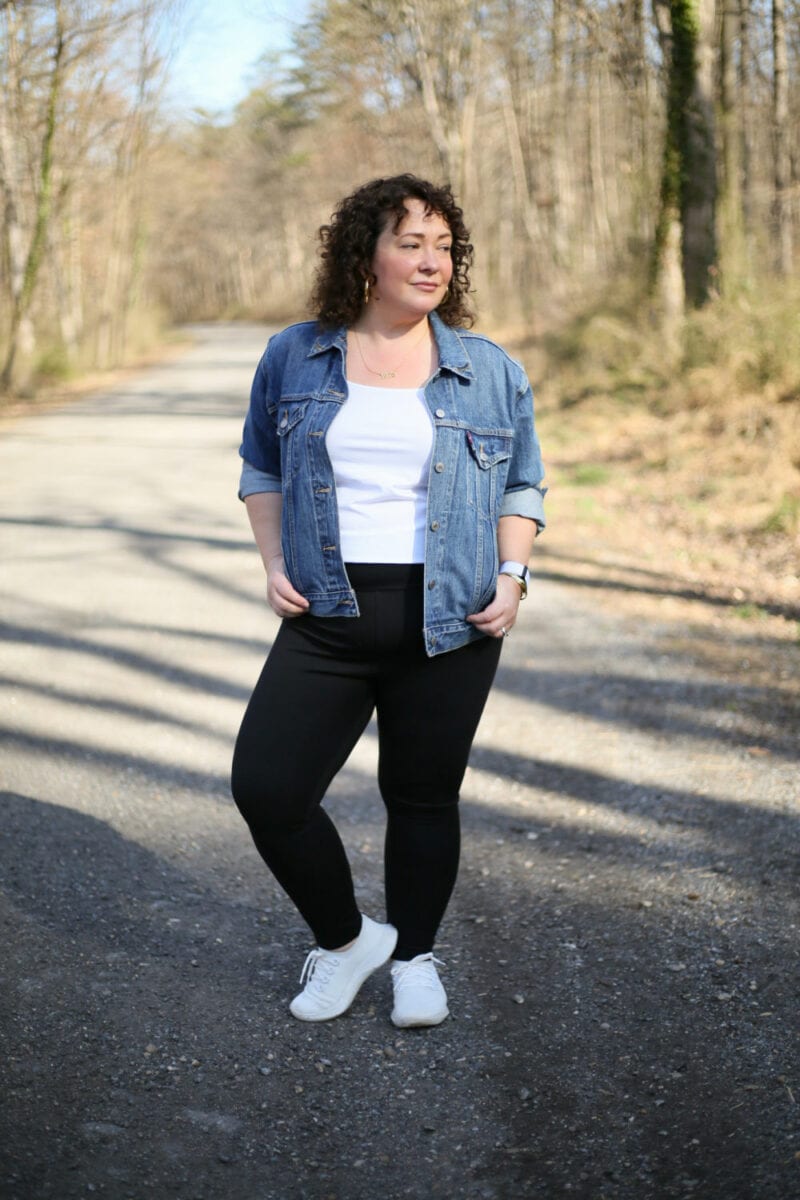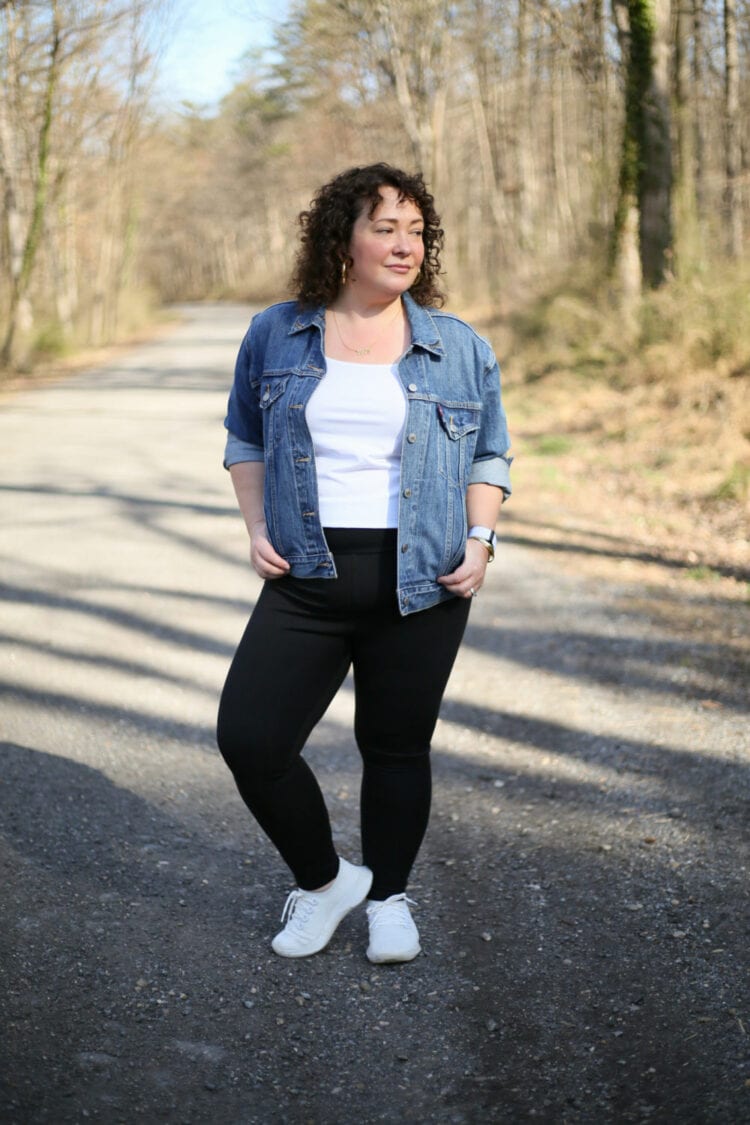 Leggings are leggings, right? I always assumed so, and I assumed leggings just weren't made for me. While athletic leggings are fine because they're super stretchy and a performance fabric, street/lounge leggings have never been my jam.
I've tried, Lord I've tried. But leggings do weird things on me. They're sheer over my booty, they want to roll under my soft belly, they suffocate my solid shins and ankles, they shimmy down and give me drop crotch, and they get pilly and fuzzy and threadbare.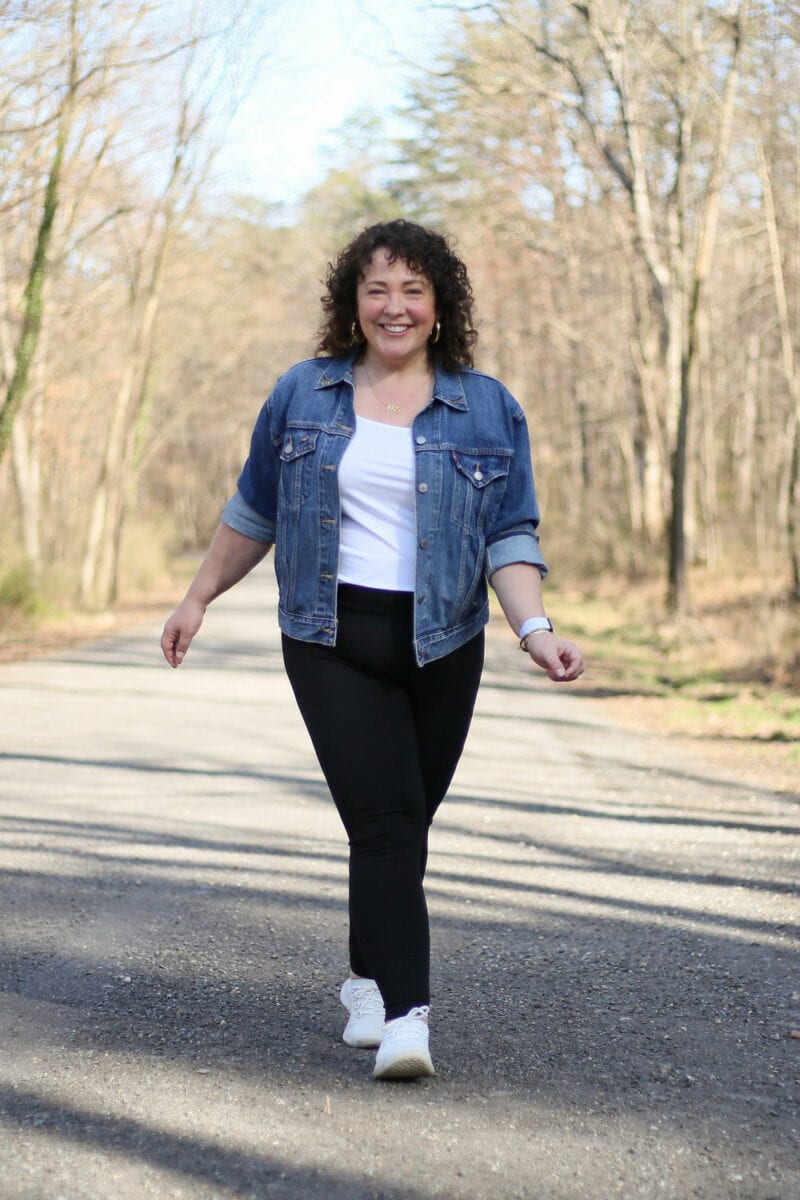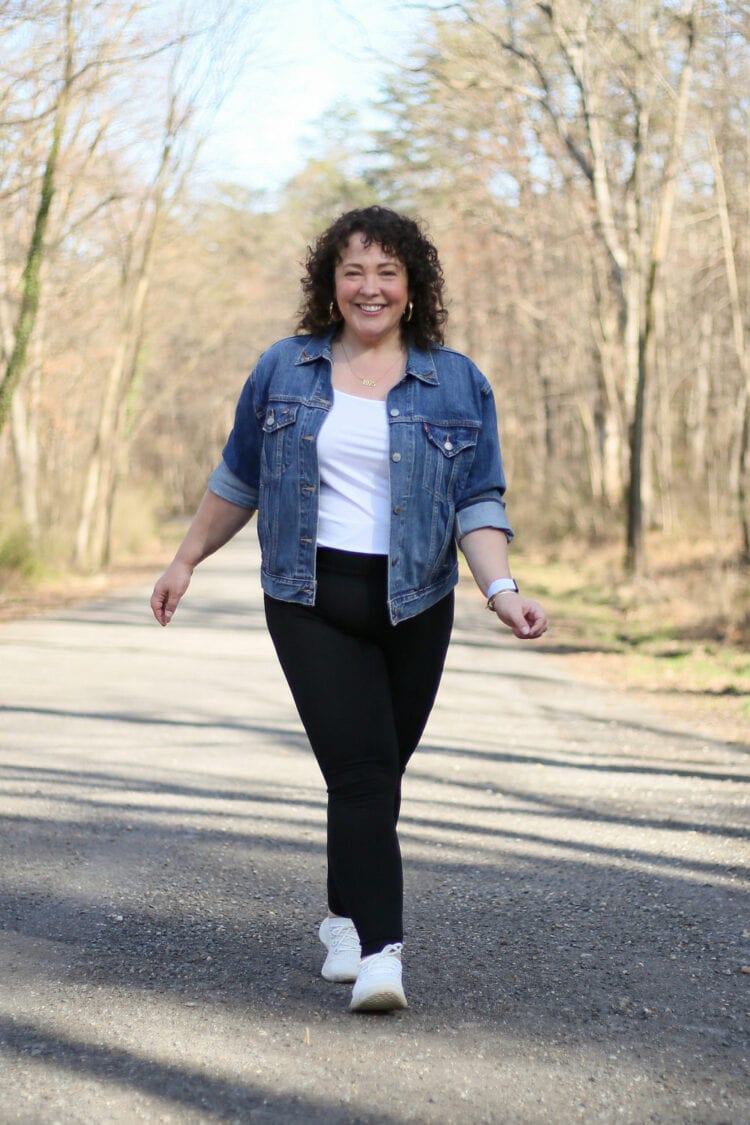 Pari Passu let me try their Goldie leggings and I realize it's not my body that is the problem, it's the leggings. Because a pair of leggings designed for one's curves is a whole other experience, and a far nicer one.
What is Pari Passu?
I learned about Pari Passu, a plus size fashion line, back in 2019 through my friend Rosana Vollmerhausen. Shanna Goldstone, the founder of Pari Passu, came to DC to do a trunk show and we stopped by her hotel suite to check out her collection.
While working with Melissa McCarthy on her now-shuttered fashion brand Seven7, Goldstone saw first-hand how poorly plus-sized fashion was designed for fit and how hard it was to find elegant plus-sized fashion. She saw how McCarthy, a famous actress, still struggled to find clothing that fit her body and was well made.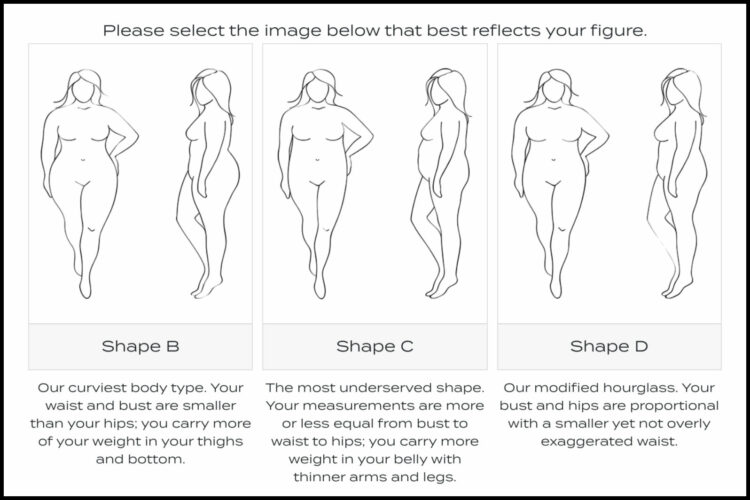 To create a fashion line that solved this problem, Goldstone analyzed over 7,500 3D body scans of adult plus-sized women. Based on this research, she identified three typical body shapes:
Shape B: The curviest body type. Waist and bust are smaller than hips; you carry more of your weight in your thighs and bottom.
Shape C: The most underserved shape. Your measurements are more or less equal from bust to waist to hips; you carry more weight in your belly with thinner arms and legs.
Shape D: Our modified hourglass. Your bust and hips are proportional with a smaller yet not overly exaggerated waist.
Based on this data, Goldstone created Pari Passu, which offers 21 different fits for a collection of luxury, polished fashion, and elevated wardrobe staples. Pari Passu is handcrafted in NYC's Garment District from premium Italian and Japanese fabrics with high-end finishes and details.
When you shop Pari Passu, you are invited to complete a fit quiz that takes into consideration your height, bust size, age, and which of the three body shapes best represents your body. If you finish the quiz and don't like the results, you are invited to answer more questions like your waist and hip measurements to better tailor the results to your figure.
Pari Passu is Latin for, "on equal footing;" the brand Pari Passu's goal is to offer the plus-size customer the same quality, the same style, and the same price point that's offered to straight-size women. This is clothing for the CEO, the attorney, the public speaker, the fashion lover who can't usually find such powerful fashion in their size and shape.
Pari Passu also offers elevated wardrobe basics with the brand's unique fit system. T-shirts, leggings, pull-on pants, jumpsuits, and more are offered by Pari Passu in quality fabrics with careful craftsmanship to provide a great fit even when relaxing at home.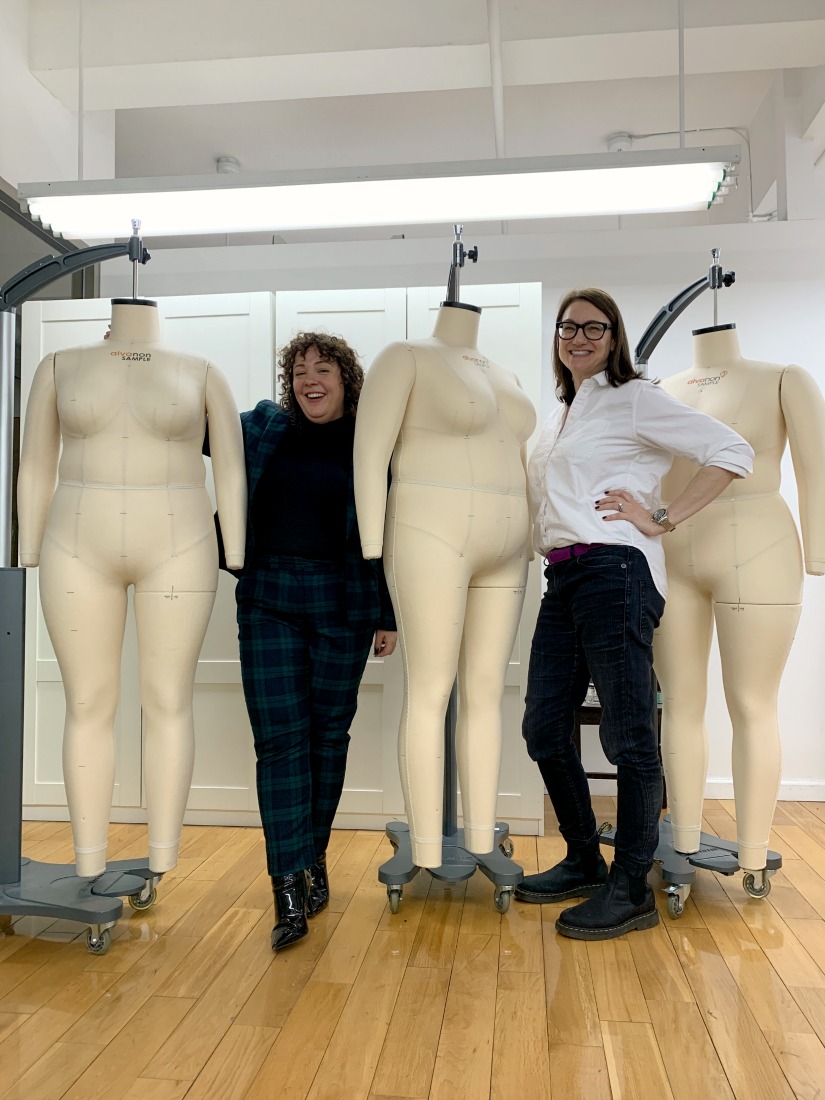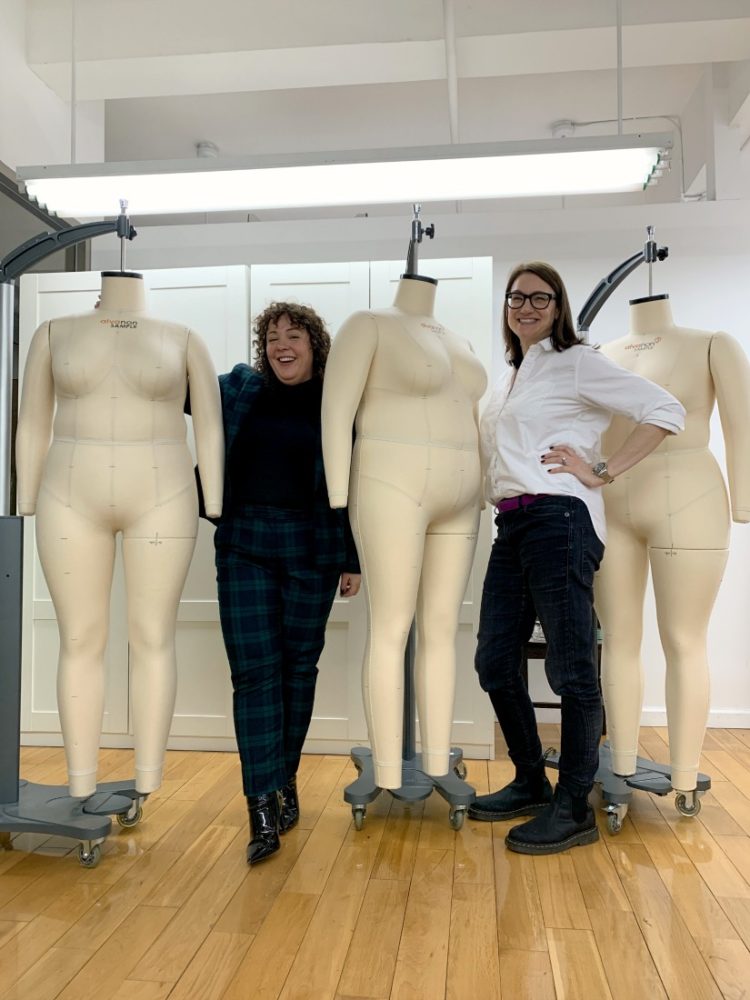 I had the opportunity to visit Pari Passu in NYC at the beginning of 2020; I saw where the clothing is made, met with some of those who craft the clothing, got to see and touch the dress forms designed from those thousands of body scans. I kept my Instagram Stories from that visit as a Highlight; if you go to my bio page and scroll through the Highlights circles to one titled, "NYC 2/20" you'll find them in there.
Pari Passu Goldie Leggings Review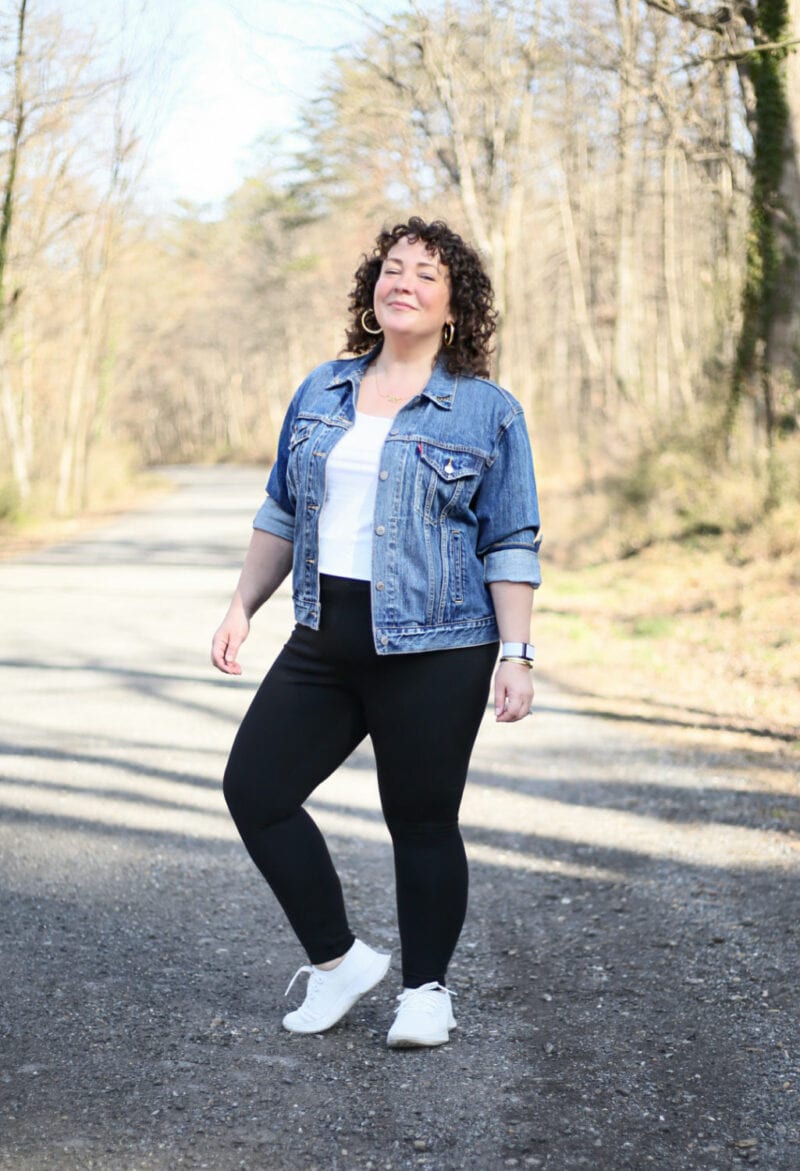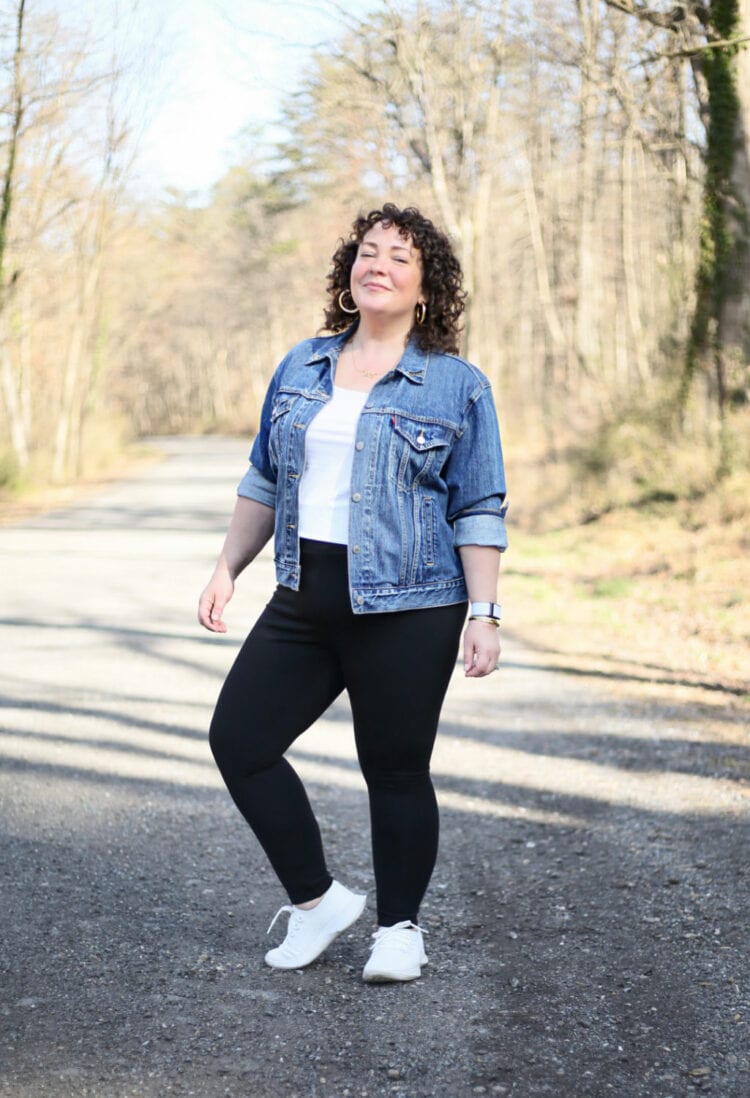 The first thing to know about the Pari Passu Goldie leggings is these aren't the kind of leggings you buy in a plastic bag hanging from a hook from the same company that makes your underwear or socks. They're not the kind of leggings you buy knowing that by the end of the season they'll be cut up and added to the rag bin. These are fancy leggings.
I've raved many times before about my cabi Pivot joggers, how they are this amazing polished knit that feels silky yet substantial and have just the right amount of stretch and don't get fuzz balls between the thighs yet can also go through the wash? The Pari Passu Goldie leggings are like the extra soft and stretchy sister to that fabric used by cabi.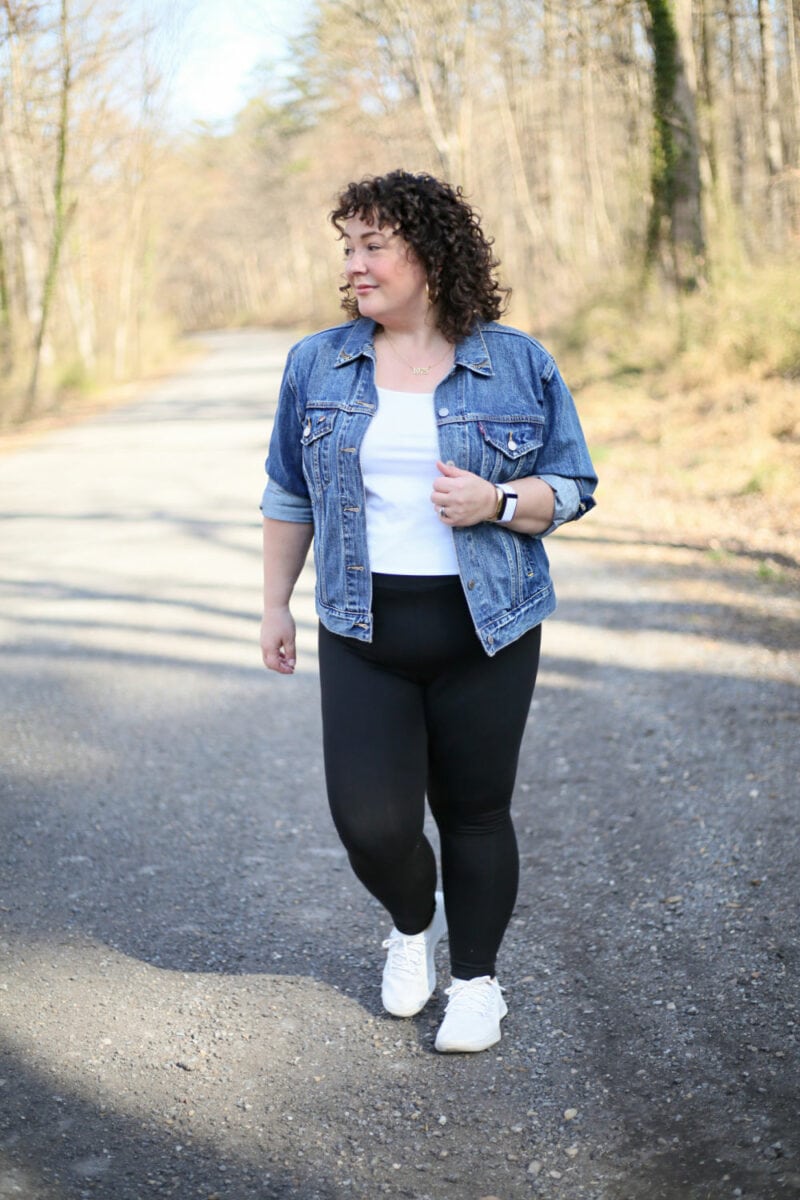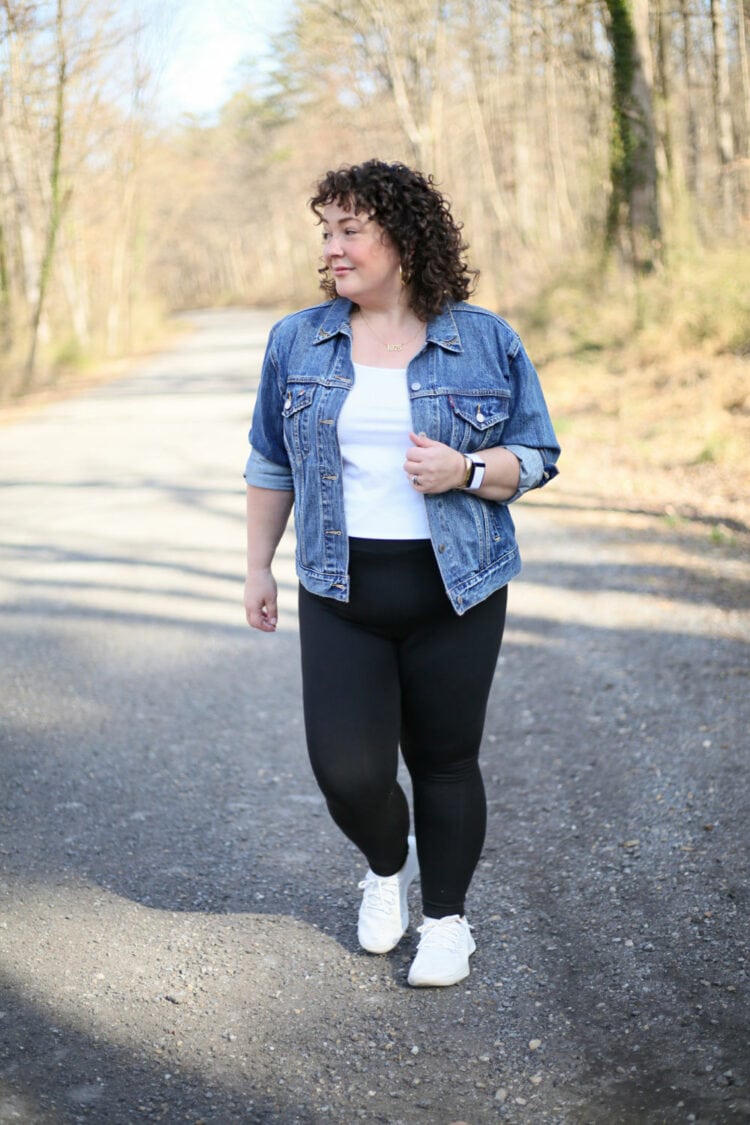 These are refined, elevated leggings. The kind of leggings you can wear with a boyfriend blazer and loafers on Casual Friday. Sure, they're comfy enough to wear on the couch with a sweatshirt and slipper socks, but the fabric is the kind that makes them true streetwear, not making it work streetwear.
I got to try the leggings in sizes 1B, 1C, and 1D. First try-on, they felt almost exactly the same, except the 1D was far snugger on my legs below the knee. However, once they warmed up on my skin and I moved, I could feel the difference.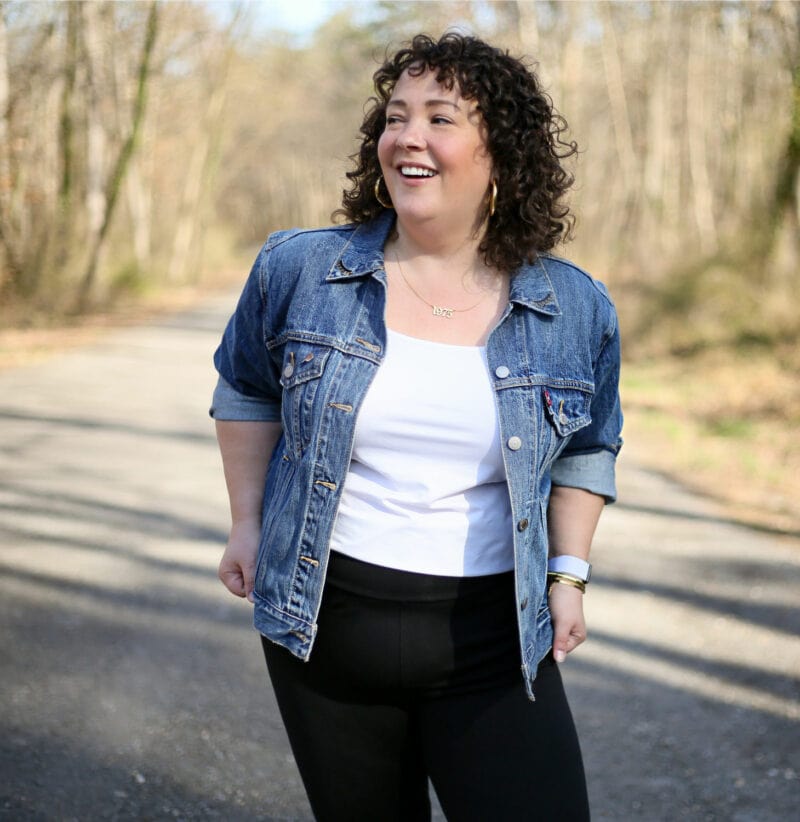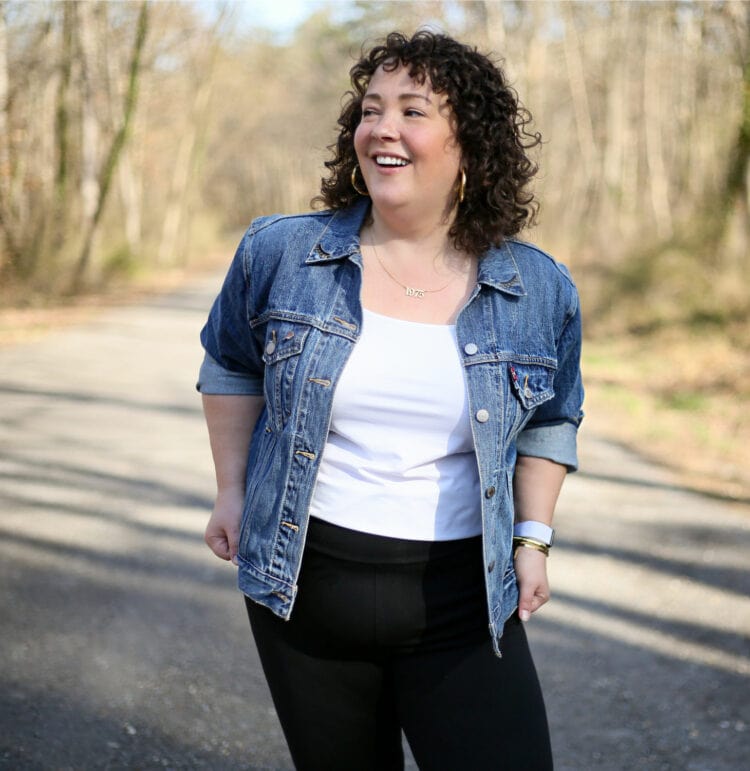 The 1B had too much fabric in the hips and thighs and bagged a bit around the crotch on me. the 1D felt loose at the bottom of my rear. The 1C fit great, it went in where I went in, curved out where I needed it, was a smooth tailored fit without being so tight I'd be uncomfortable going out in public; in fact I felt confident wearing them with a shorter jacket!
As a size 14 regular, not plus, I do find Pari Passu a bit too large for me and I am okay with that. I have been plus sized and know how hard it is to find great fashion, especially when you're looking to invest in high-quality pieces that exude polish, professionalism, and power. Fit becomes even more elusive as you increase in clothing size. It is refreshing to find a brand that not only offers great fit, but high-end clothing which is also elusive in larger sizes.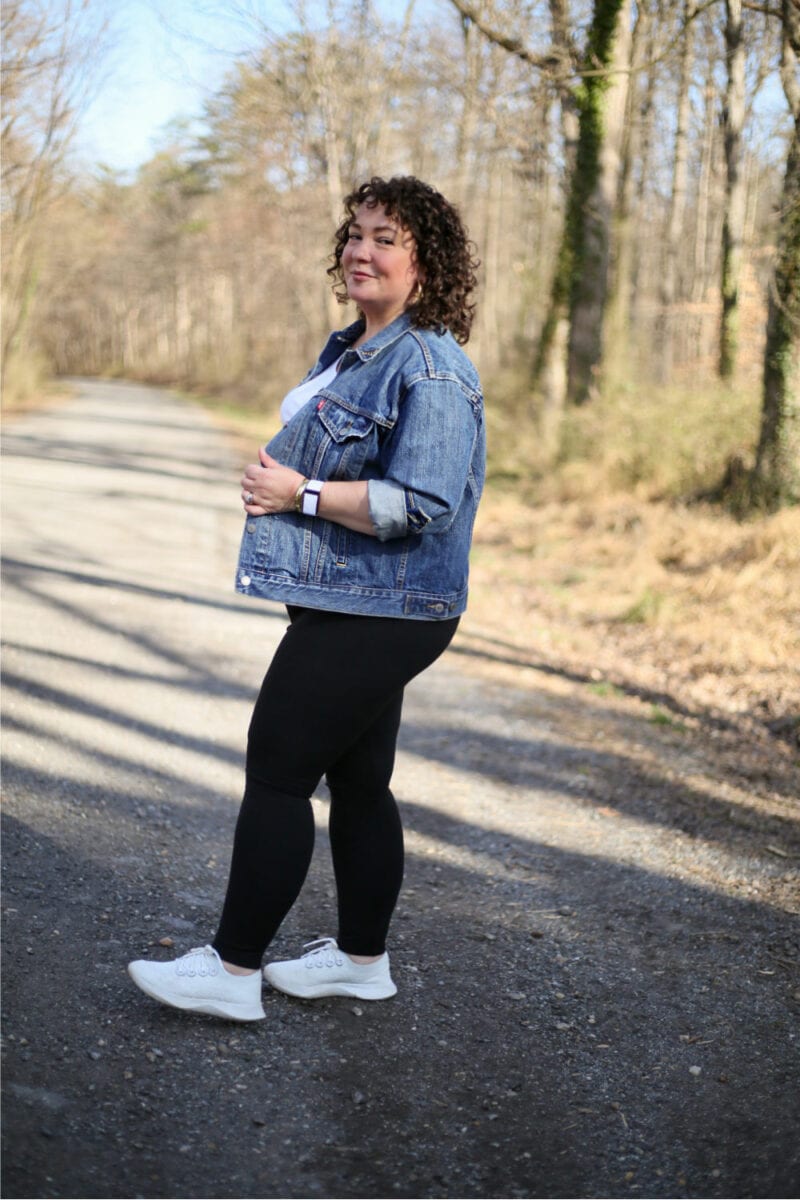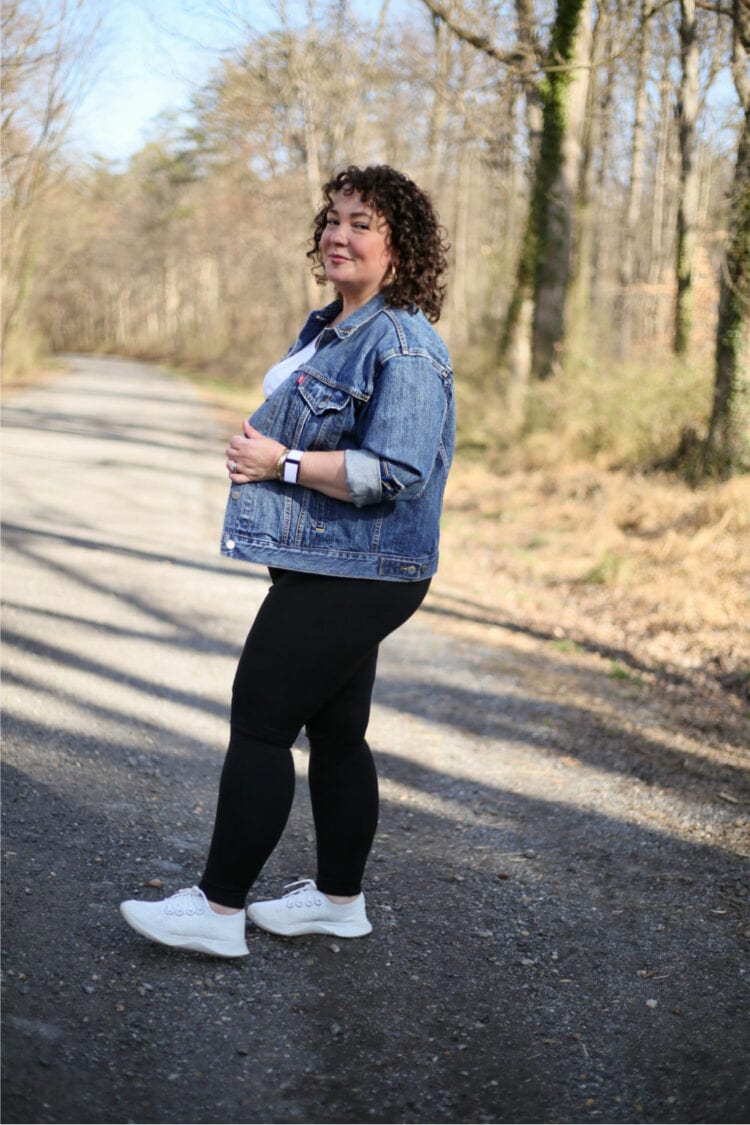 I did this Pari Passu Goldie leggings review as more of a PSA for those who struggle to find great fitting leggings for their curves. The Pari Passu Goldie legging is $78, which is likely the most expensive non-athletic leggings you've experienced (though if you use Wardrobe20 you can get 20% off), but the fit and the amazing fabric justifies the price.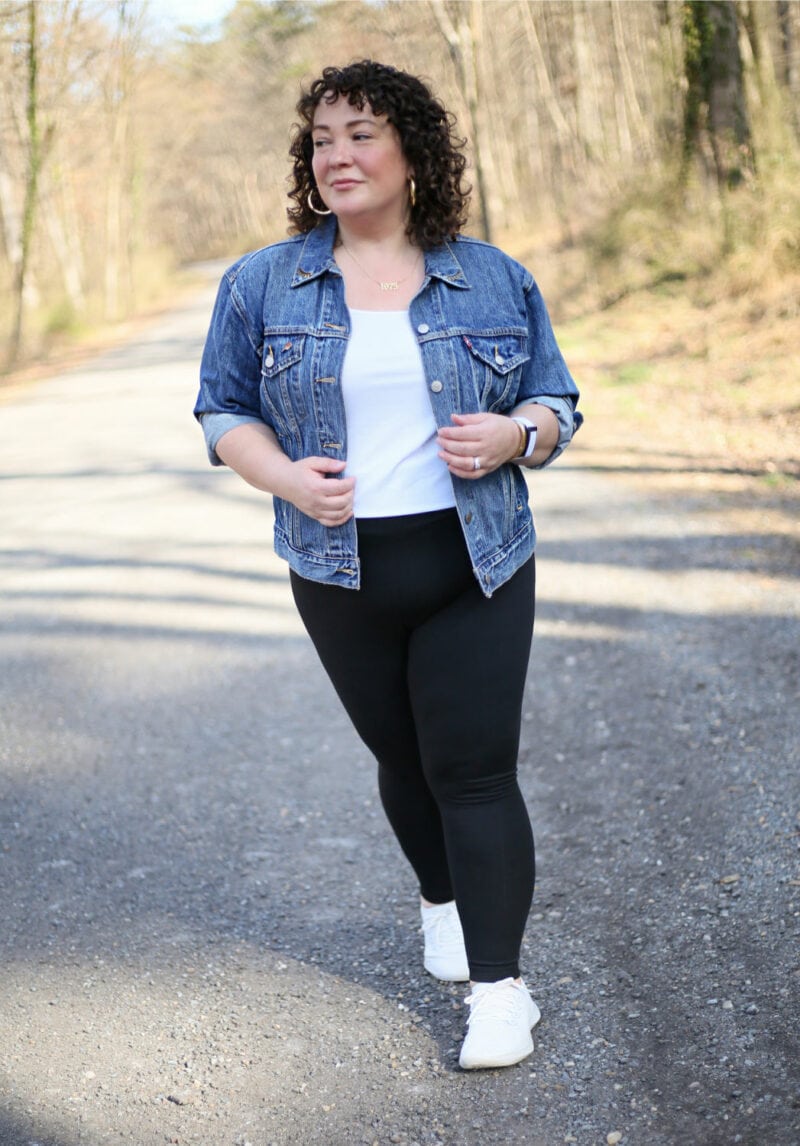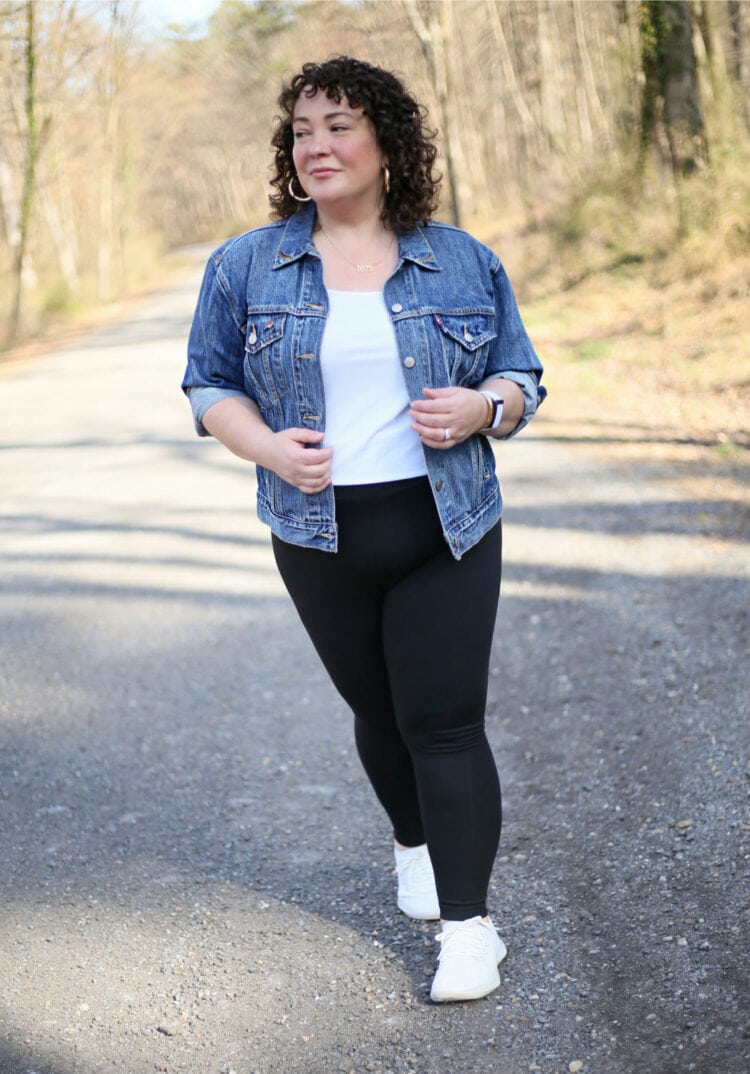 I took the Goldie leggings to task:
I wore them all day, and put them on the following day to see if they stretched out. They stretched out a hint around the hips, but the waist stayed the same size, the bum wasn't saggy, no diaper-esque front, no baggy knees.
I put them in the washer with all my other knits on the regular cycle with regular detergent, and then threw them in the dryer. And then I did it again. They came out looking and fitting like new.
This is me wearing them after being washed three times, machine dried twice, and worn around the house for over an hour. I would do better with one size smaller in the long run, but again this Pari Passu Goldie leggings review is a PSA, not necessarily for my longterm wardrobe.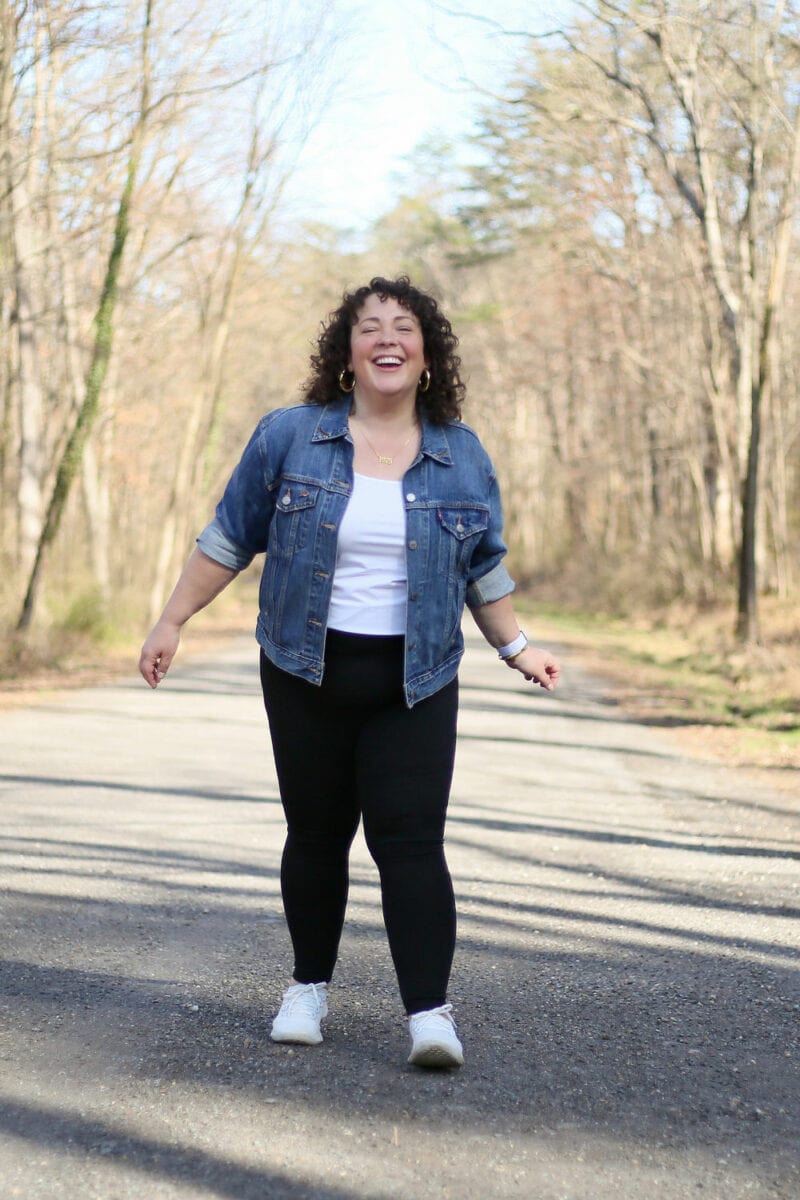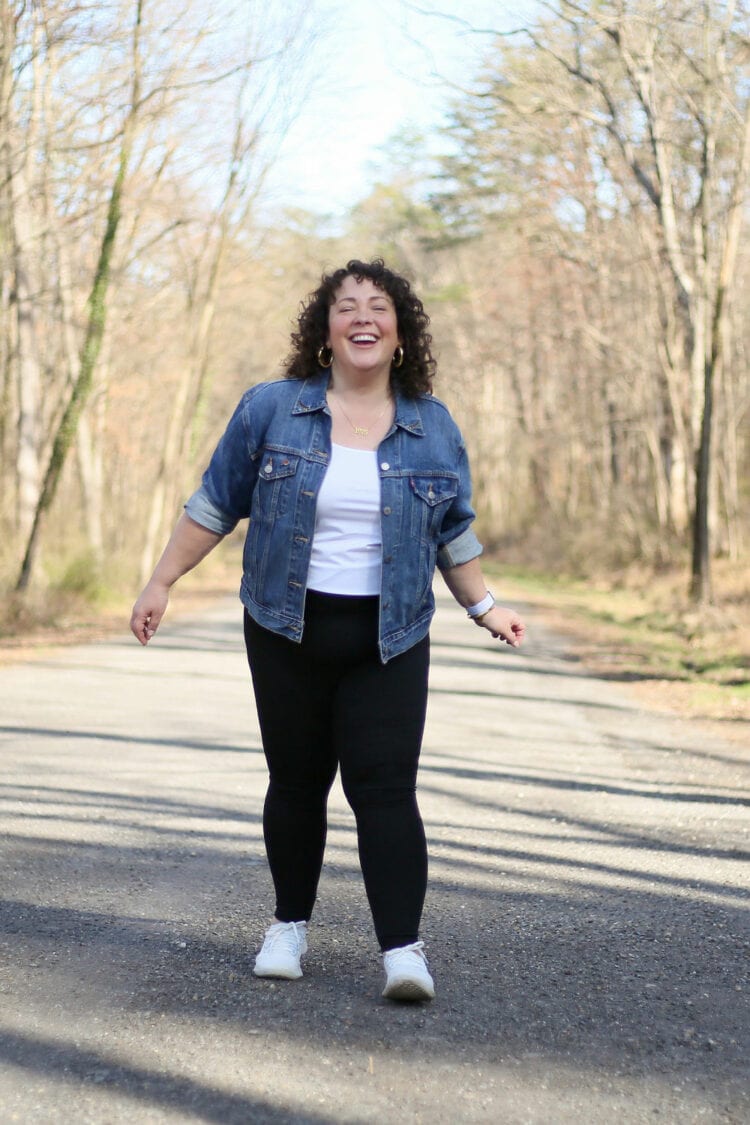 And another PSA: this is not a sponsored post. Pari Passu doesn't even know I am writing this review. I received the leggings to review for a different fashion website but chose to share my thoughts here on Wardrobe Oxygen as well, and in more detail with more photos. While I was not paid for this post, there are affiliate links in this article and if you click on them and make a purchase I may make a commission. Click here to learn more about how blogs make money.
Pari Passu Promo Code
Pari Passu is offering Wardrobe Oxygen readers 20% off one order with promo code Wardrobe20. This code is valid through the end of 2021 and is valid on all merchandise except for charity capsule pieces.
Shop the Post:

Have you tried Pari Passu? I'd love to read your thoughts on the brand's fit, quality, and style!