This article may contain affiliate links; if you click on a shopping link and make a purchase I may receive a commission. As an Amazon Associate, I earn from qualifying purchases.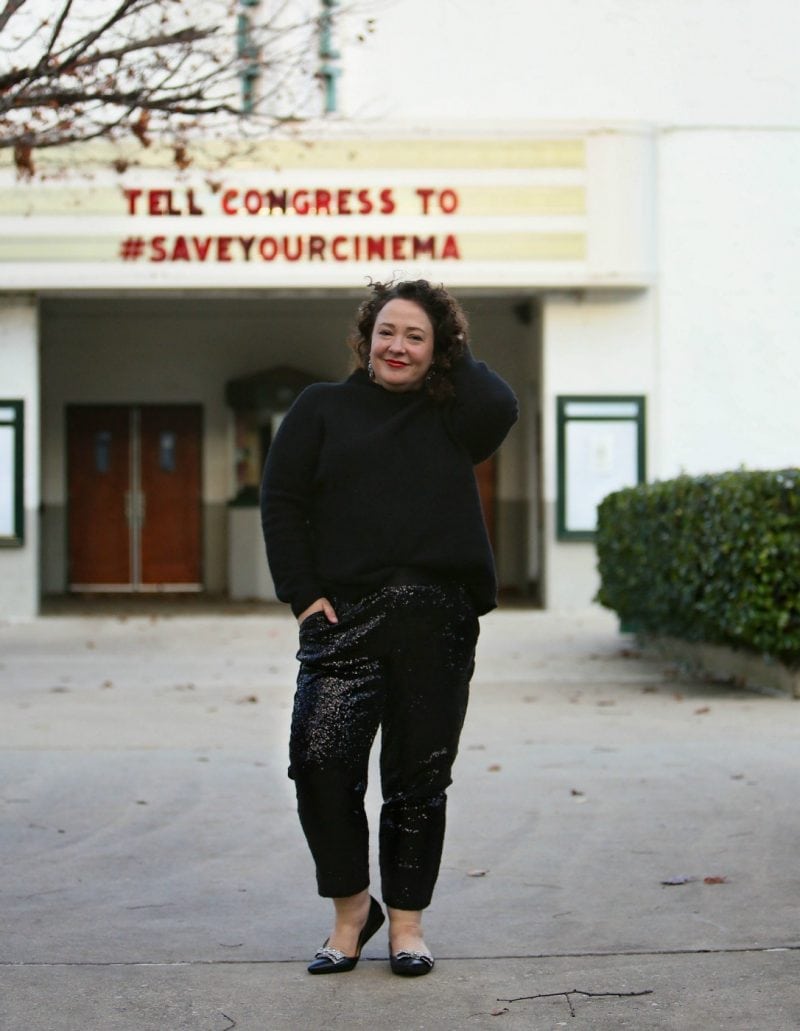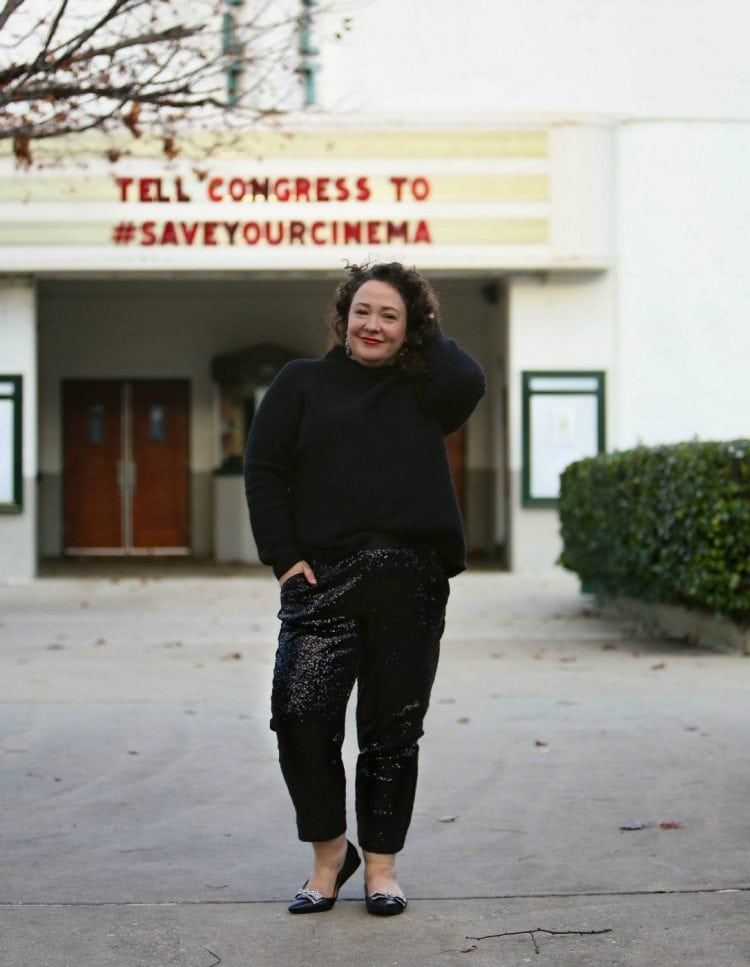 I've been a fan of the jogger trend for a while now. I like the relaxed fit, the interesting silhouette, the ability to go from silk to sequins to suede to sweatpant material in the same exact type of garment appealed to me.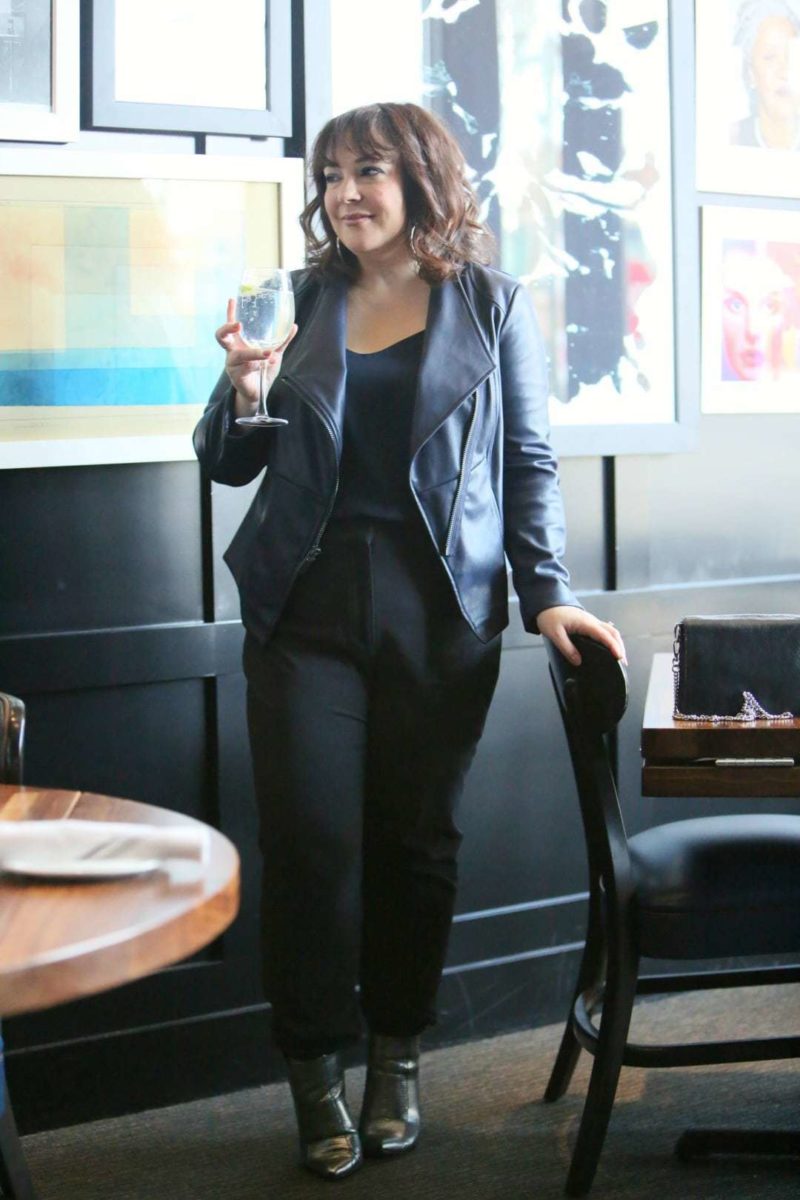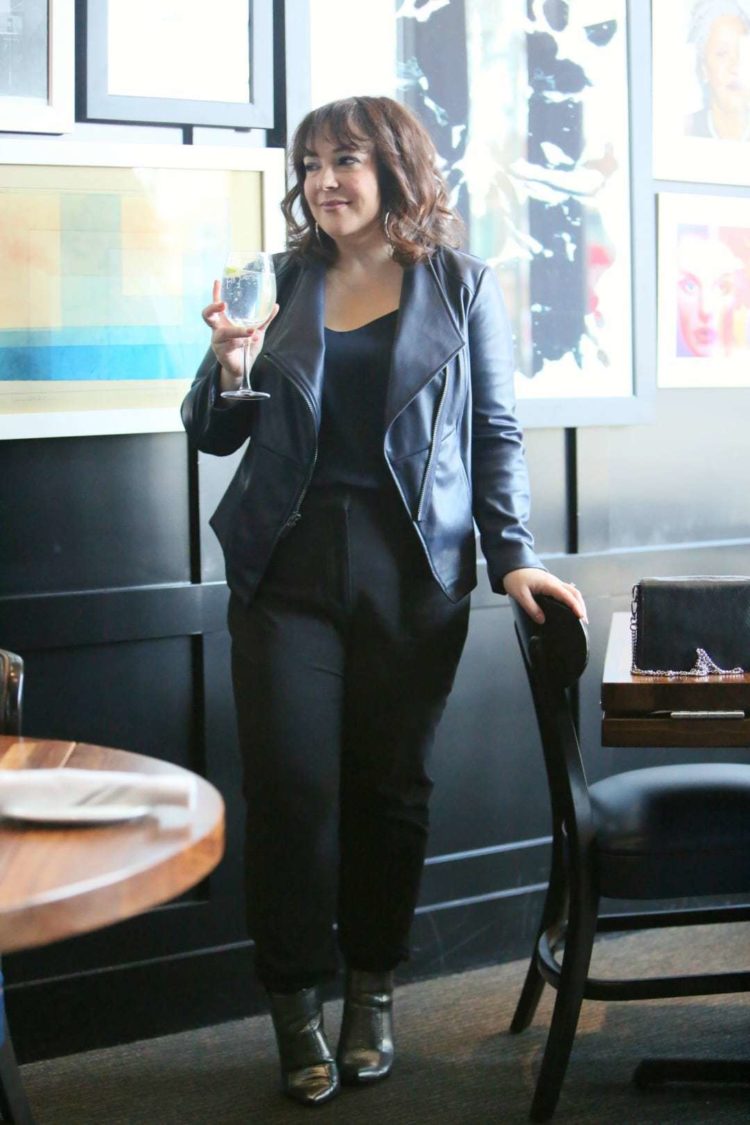 I've worn them dozens of times over the past couple of years, but there has been one pair I have worn more and longer than any other.
The Best Joggers I Own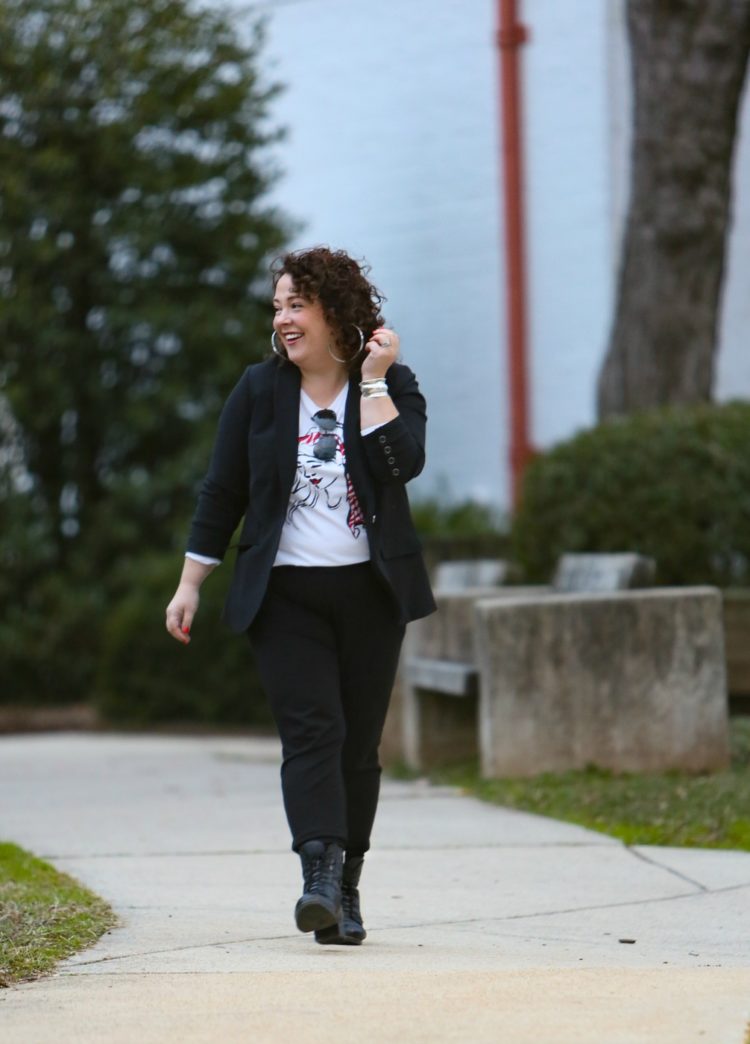 About three seasons ago, cabi had a pant called their Pivot Jogger. It was a black knit jogger with front pockets, back faux besom pockets, a wide waistband and were from a fabric that a year later, even through a pandemic and me washing and drying them at least weekly, they still look and fit great.
I find them to be the best joggers I own because all of these details, plus the fabric is more refined than many knit pants, making them easier to dress up or down.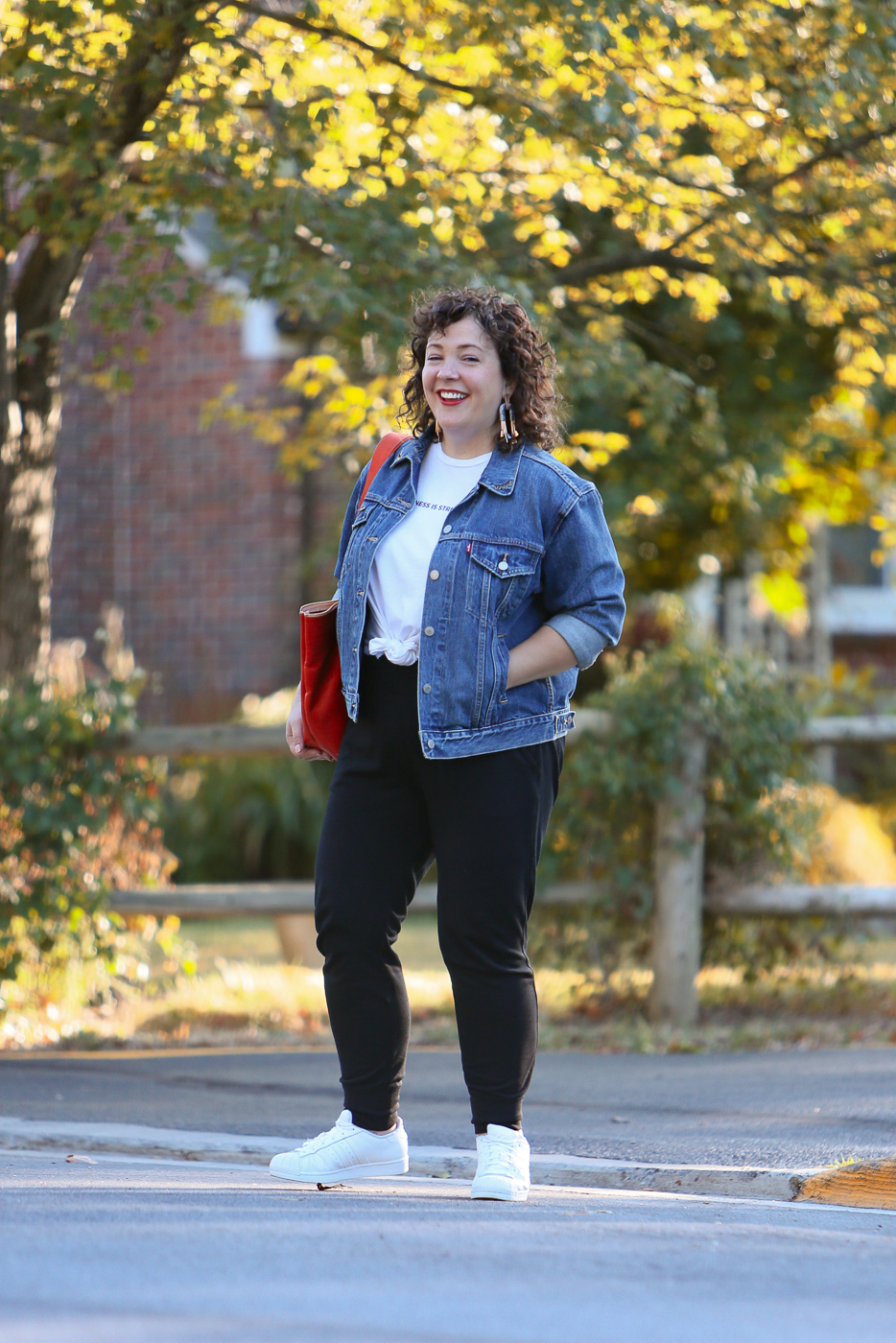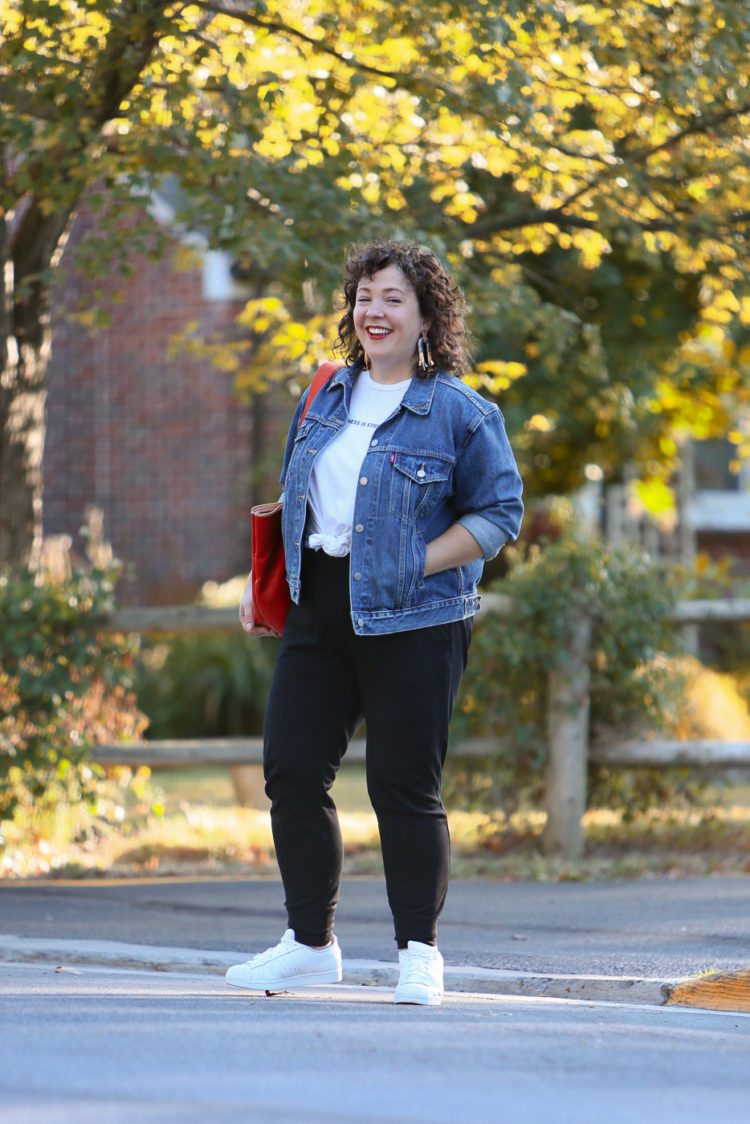 Thing is, cabi no longer has this jogger. They have a variation of it this year, but it's only in an olive green color. And while cabi has extended their size range on some pieces, these pants only go up to size XL (for reference I usually wear a Large or 14 and wear the cabi Pivot Joggers in Large).
The Best Joggers for Loungewear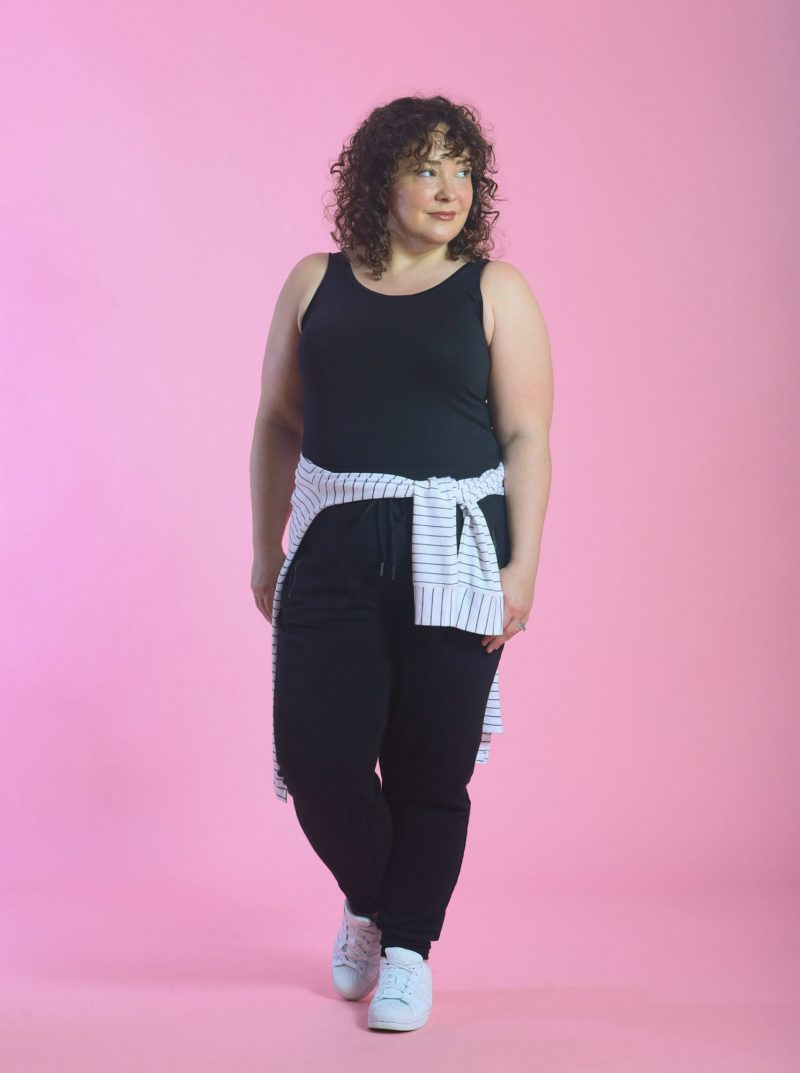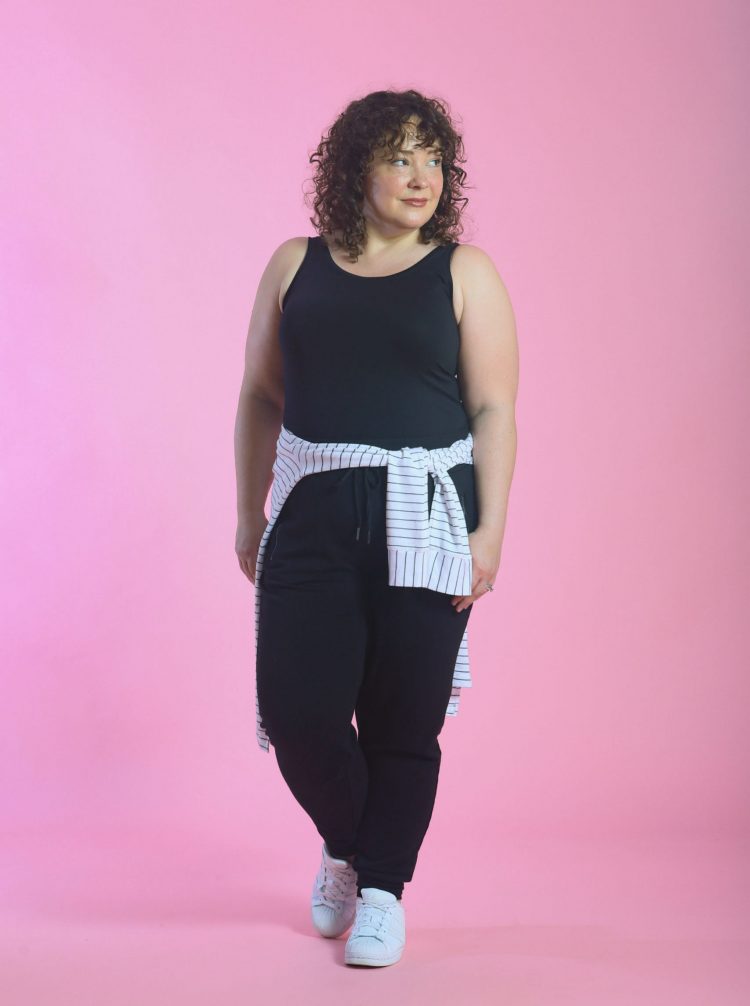 I have these joggers from Soma and I love them too. They have held up pretty well to multiple washings and trips through the dryer, but they are more of an athleisure vibe and not as versatile for looks outside the home.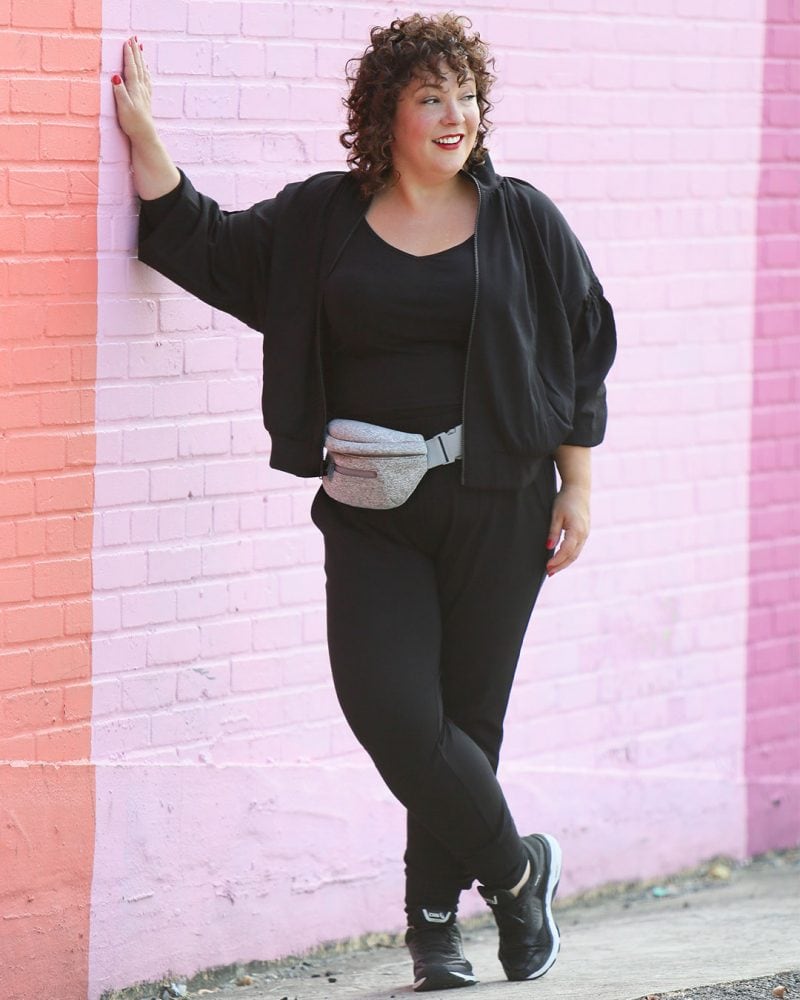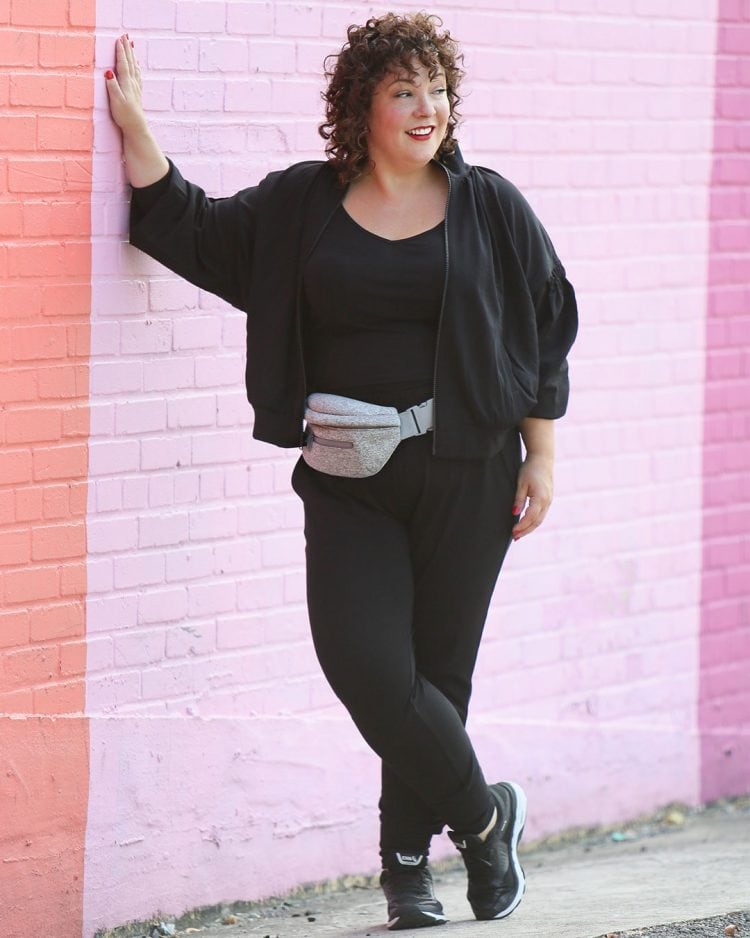 I wear joggers all the time. I prefer them to leggings for being around the house, and if it's a good pair of joggers, they can go from being on the couch with a fleece hoodie and fuzzy socks to out and about with trendy sneakers and a denim jacket, heels and a silk blouse, or ankle boots and a blazer.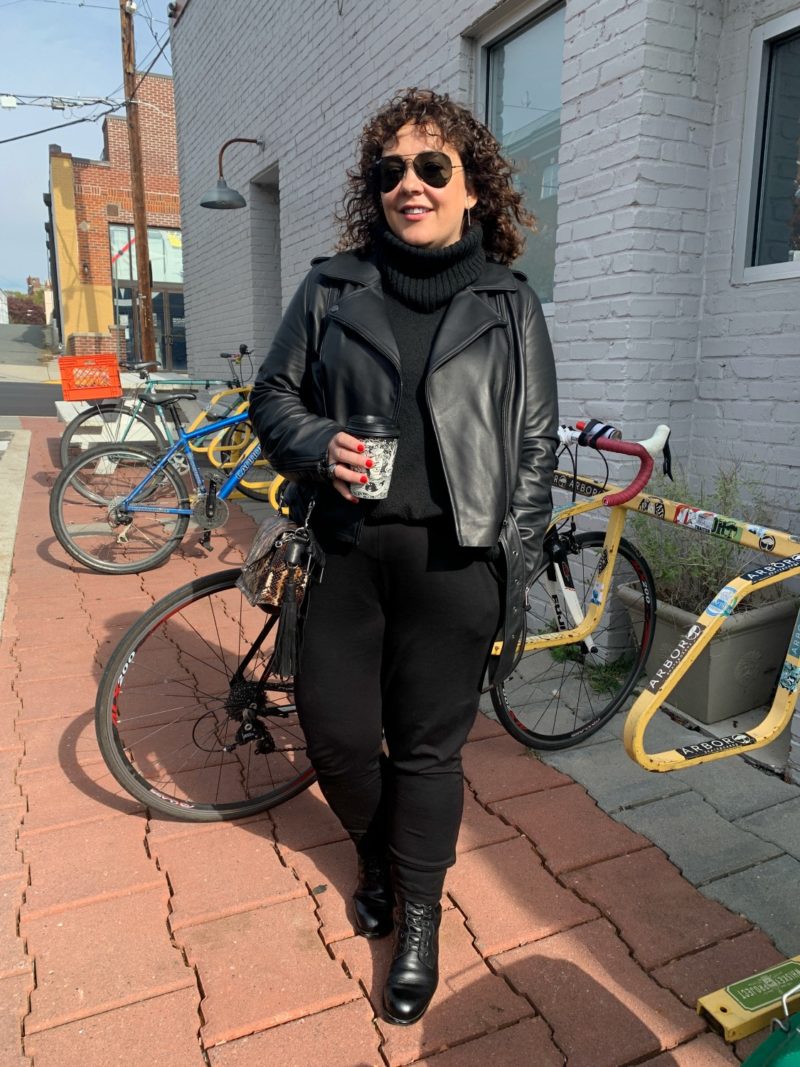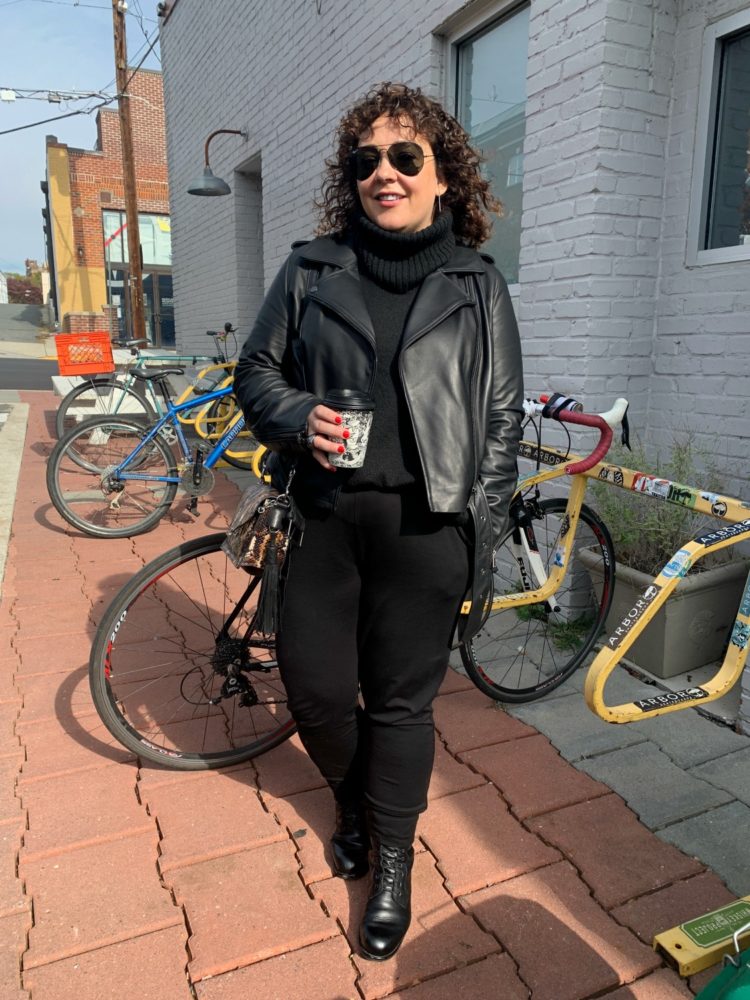 Since I wear my Pivot Joggers so often but they're no longer available and not in a broad enough size range, I was on the hunt for a new pair of joggers that achieved the same thing but were available at minimum up to a size 20.
Universal Standard Hathaway Joggers Review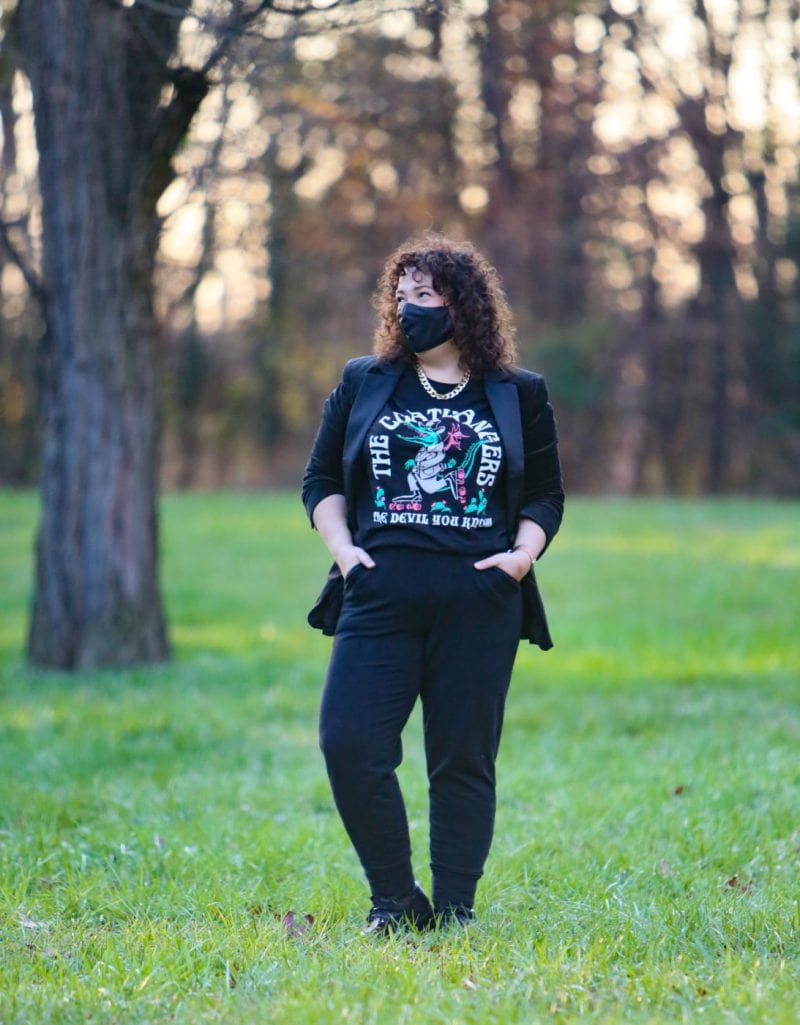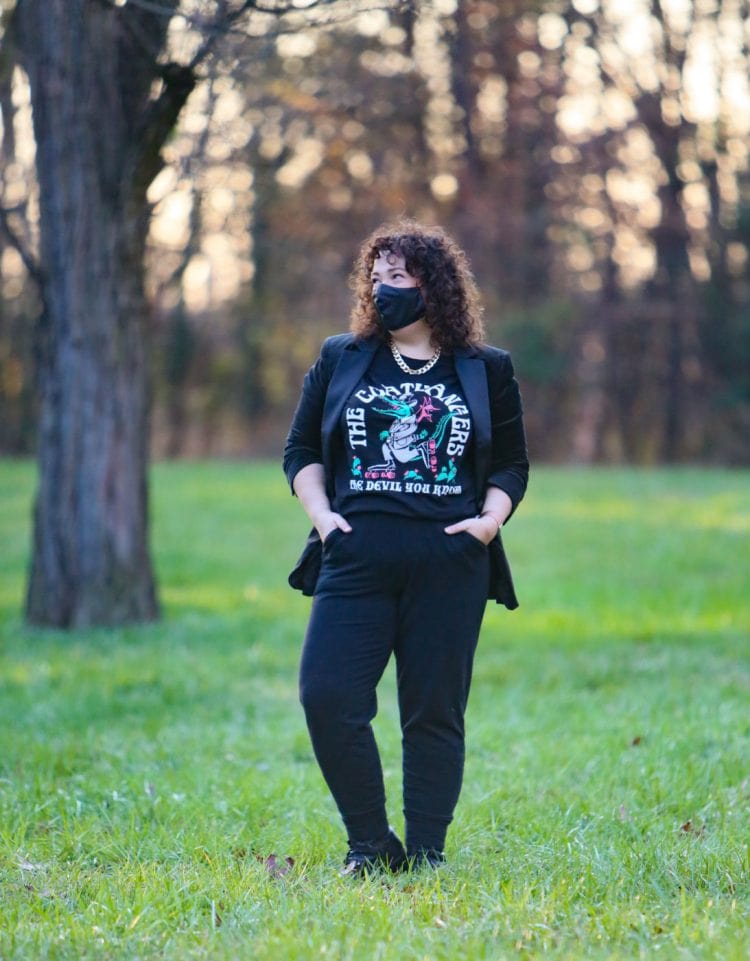 Blazer: Satin Velvet Blazer c/o LOFT (14) | T-Shirt: The Coathangers (L) | Joggers: Universal Standard (XS) | Boots: La Canadienne | Necklace: Baublebar
These are the Hathaway Joggers from Universal Standard, which are available in sizes 00-40. Universal Standard has four different jogger styles – a dressy wool, a sweatpant fabric, an athletic fabric, and a Pima cotton French terry.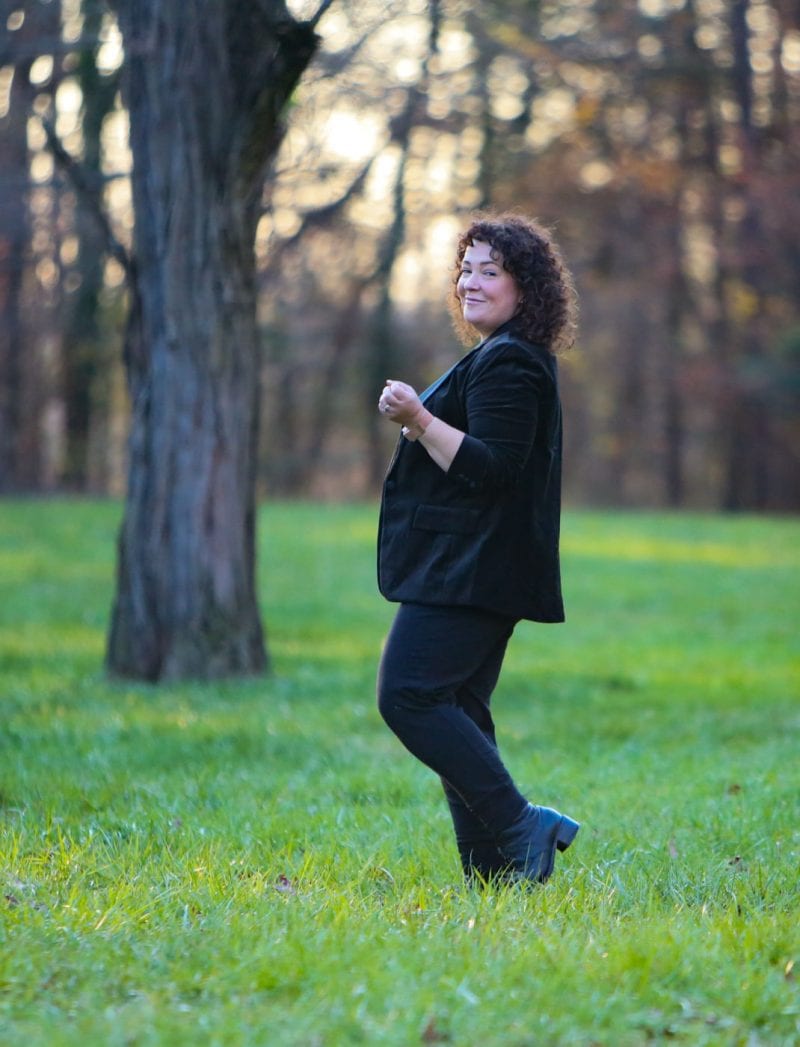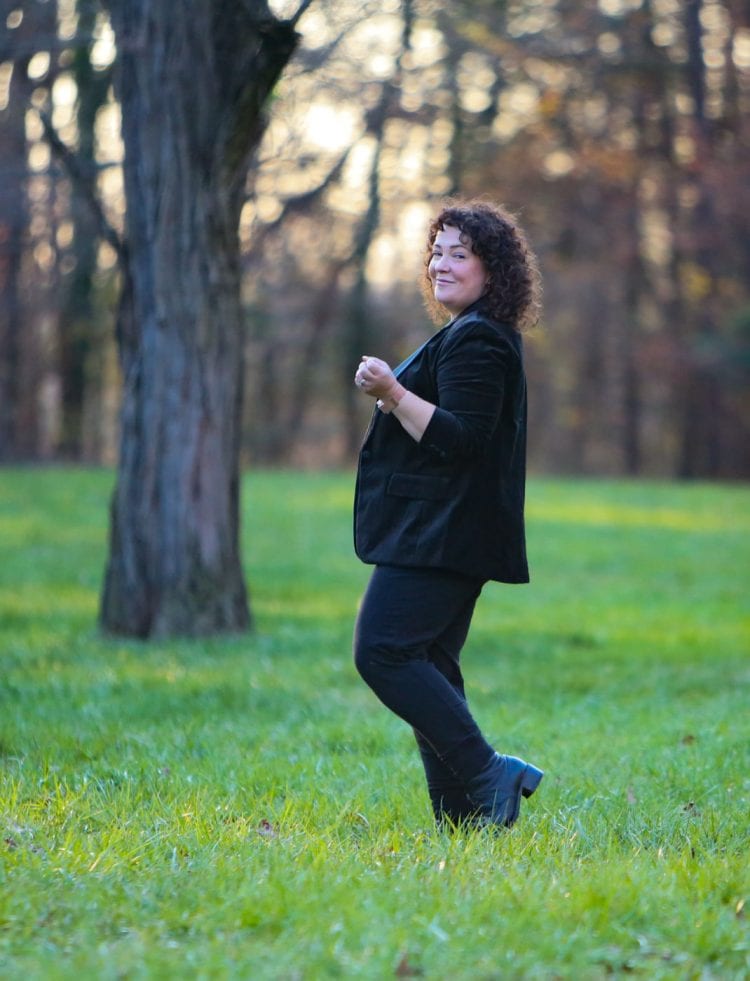 The three knit styles of joggers from Universal Standard are almost always out of stock; I've signed up to be notified when they're back in stock and by time I've had a chance to get to the website they were sold out. So when one style – the Hathaway came back in stock and was still there when I visited the US site, I bought them. I got my usual size XS (10/12) with Universal Standard.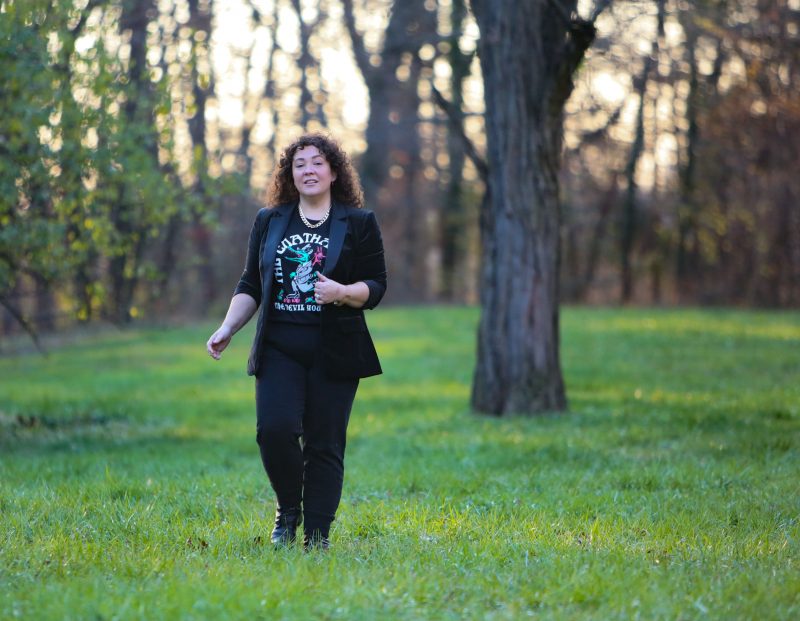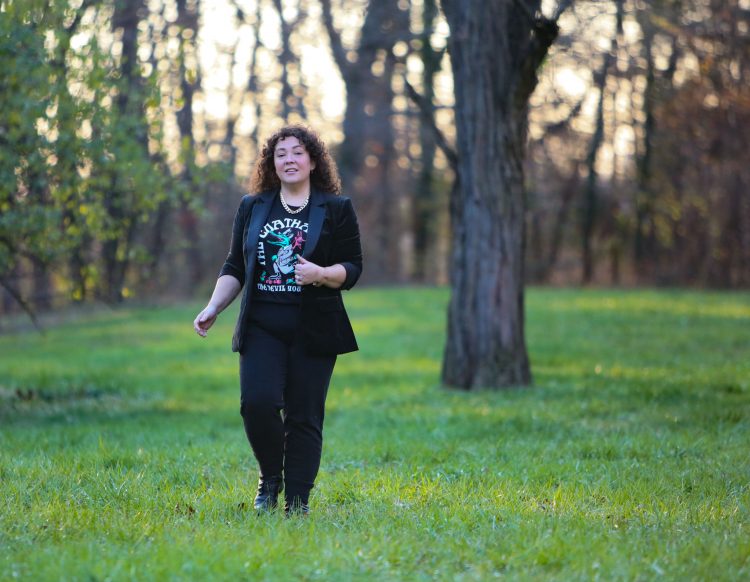 These are not like the cabi Pivot joggers. The fabric isn't as tightly woven, doesn't have that same sheen that makes them able to dress up, and it's not as saturated of black color. The waistband isn't as wide and it rolls over. There is a thick seam in the center from navel to back that makes the joggers automatically look more casual. And unfortunately, when I washed and dried them, they shrank a bit.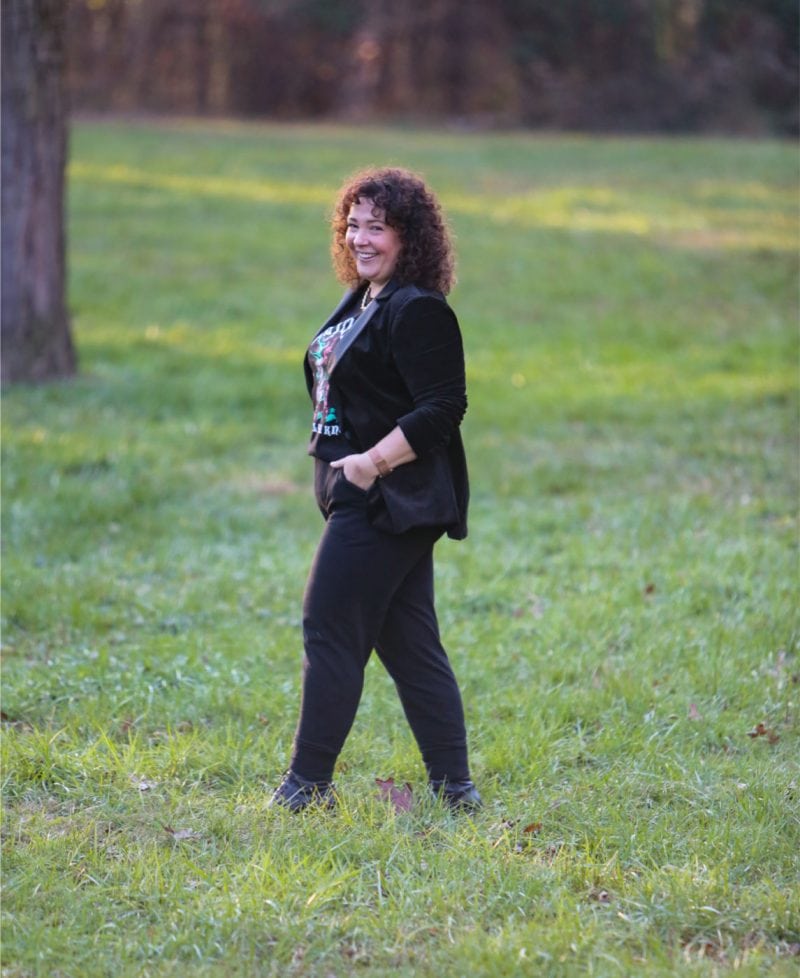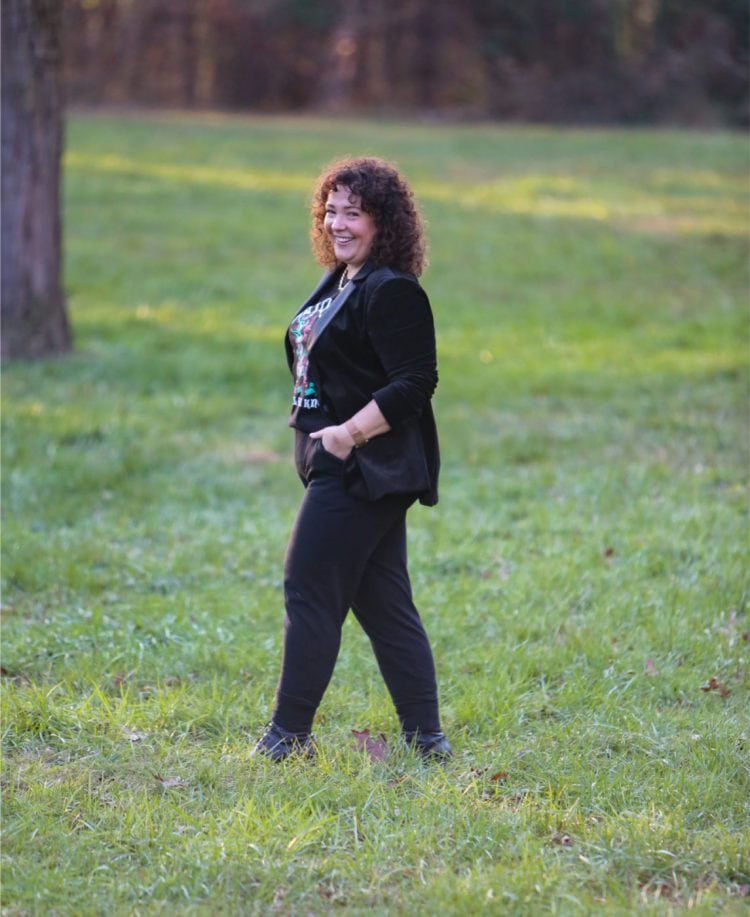 My Search for the Best Joggers
The previous paragraph may make you think I hate them. I don't, I still think they're good, but they're not what I am looking for. Maybe one of the other US joggers would be a better match, maybe there's another brand out there that has what I am looking for. And I am asking for your recommendations for the best joggers that have these features:
Available at a minimum in sizes 0-20. Would prefer a broader size range and extra points for any style that comes in lengths or tall/petite sizing.
Has pockets. At least front pockets, but wouldn't be mad at back besom pockets, whether they are real or faux.
Wide waistband that doesn't fold over
Can survive the washer and the dryer
Thick enough that it doesn't show VPL for a basic pair of briefs
Available in solid black. No heathering, no sparkle, no contrast stitching or contrast ties. Extra points if also available in other non-heathered colors (navy, dark brown, olive, cream, maybe a purple or plum)
Extra points if it has a top or jacket in the same fabric to create a coordinated ensemble
What I Wore With The Joggers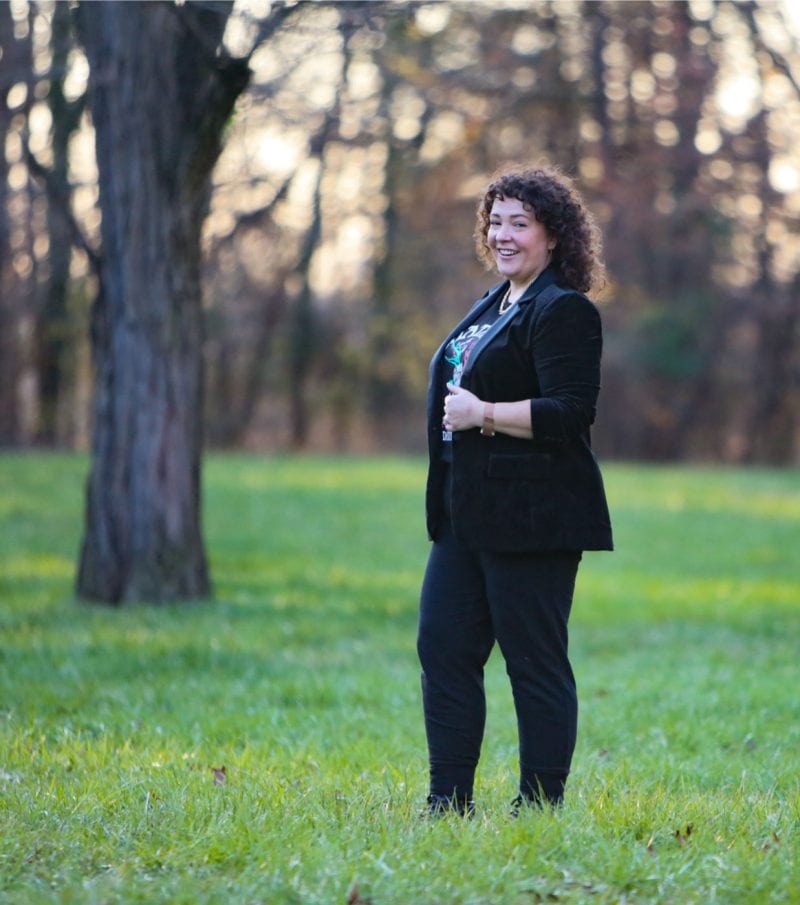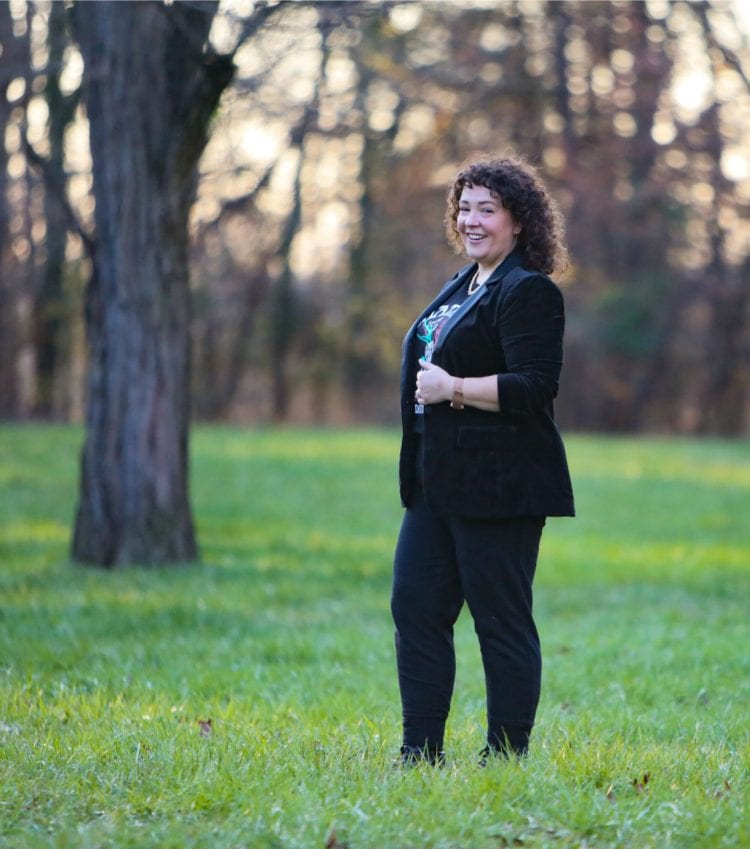 As for the rest of this look, I'm glamming up the ordinary. The black velvet tux blazer is from LOFT. I mentioned it in this Friday Shop about where to find velvet pantsuits and LOFT was kind enough to send me one. I have the size 14, I think it runs a bit snug but is cute and a great way to glam up the ordinary or quickly create a festive ensemble.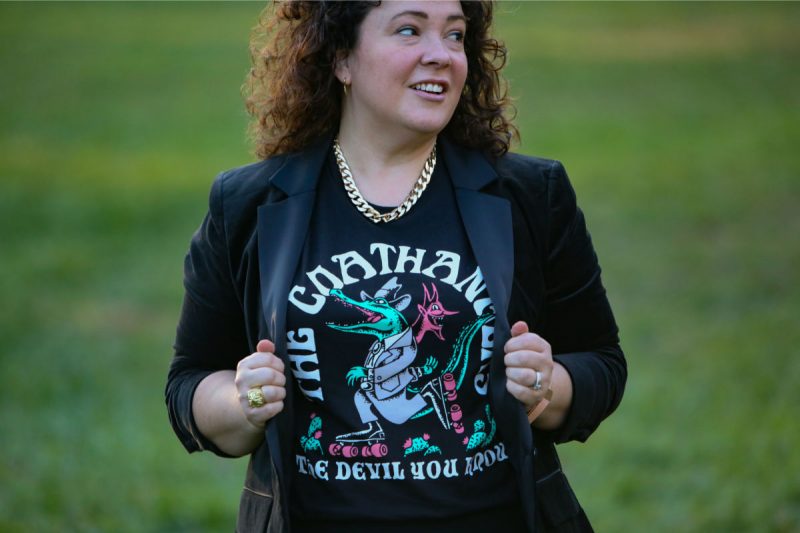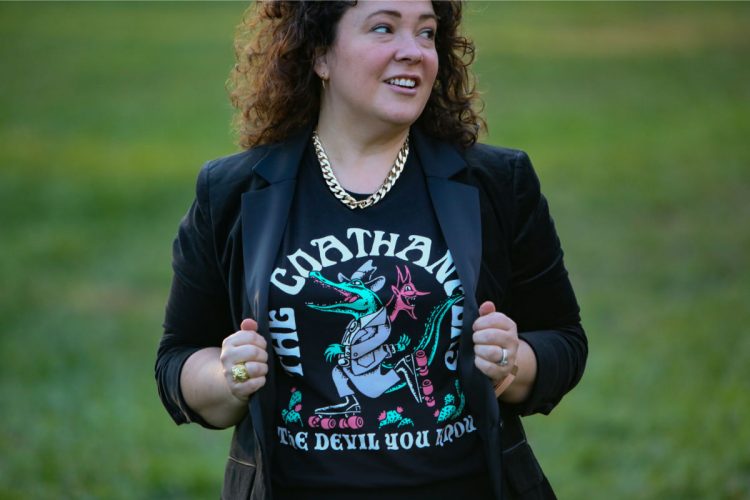 The t-shirt is for the band The Coathangers. I've been admiring black graphic tees like the ones from Kenzo and Anine Bing and thought… why not get the same look and support a band that hasn't been able to tour this year.
I saw The Coathangers at the Hopscotch Music Festival a few years ago and became an instant fan and have seen them twice since. I thought the graphic was cool and loved the colors against black and was happy to buy it from a merch store the band recommended.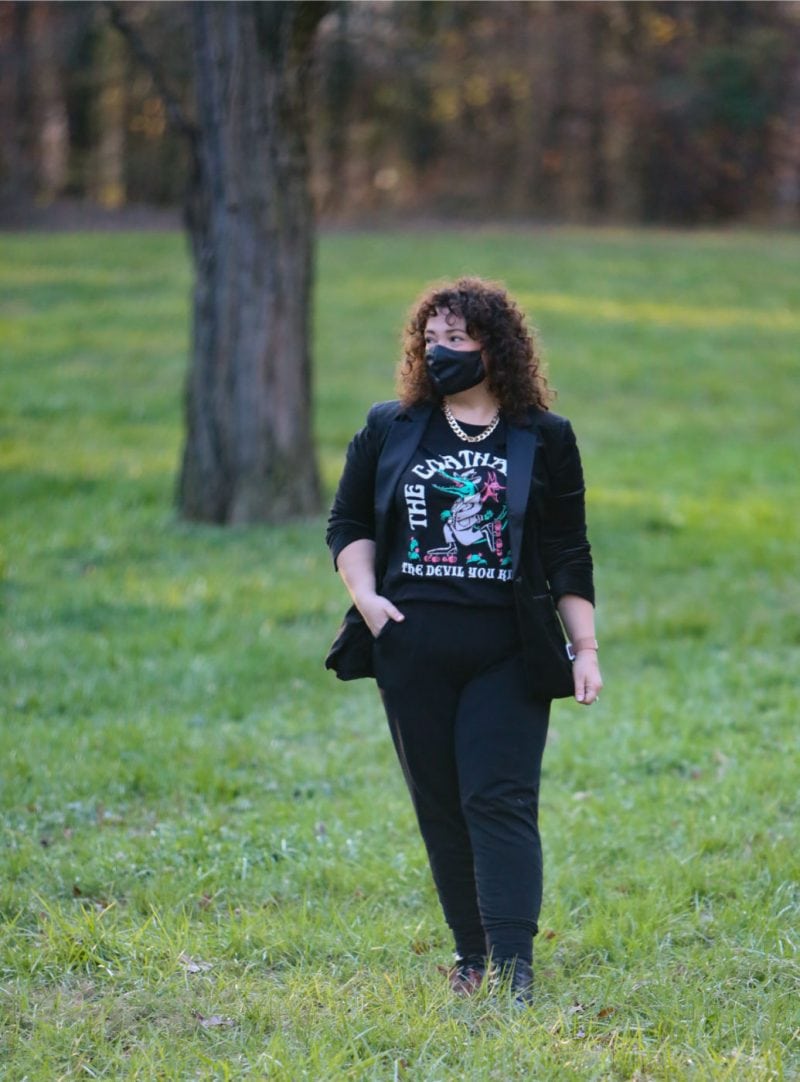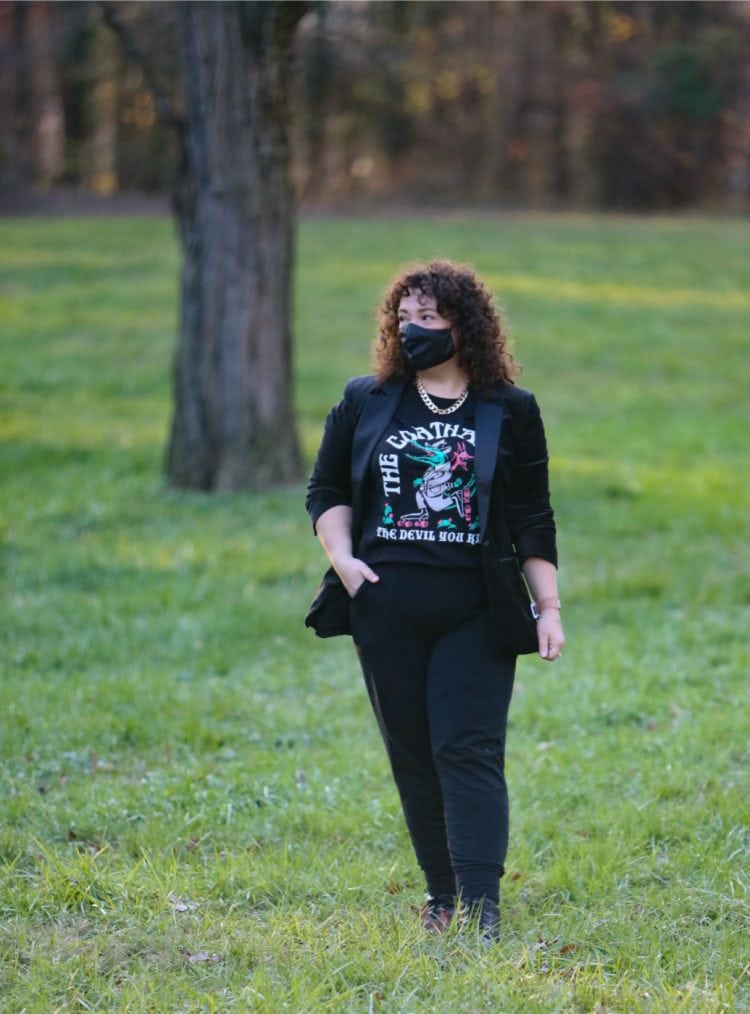 The boots are my La Canadiennes that I purchased last year. The leather is soft, but also waterproof. They have front lacing but also a side zipper for easy on and off. I added a pair of my favorite insoles to make them even more comfortable as well as warm. The necklace is from Baublebar.
Shop the Post: