This article may contain affiliate links; if you click on a shopping link and make a purchase I may receive a commission. As an Amazon Associate, I earn from qualifying purchases. 
Clothing is fun, clothing is pretty, but clothing also has history. When I think about this (or share my opinions on the importance of fashion to those who find it superficial) I always think of this scene from The Devil Wears Prada:
If you love fashion, it is smart to know the story behind it
. While it's fun to know the name of the models or what colors Pantone expects to be hot that season, I also love knowing
HOW
that trend came to be in every Macy's, Dillards, and Kohl's across America. I also find I often have to defend my passion for fashion, to explain to people how fashion is a form of art just like sculpture, dance, or painting.
It's far easier to defend your opinion when you are armed with facts and figures.
Over the years I have collected quite a library of style and fashion books – some are entertaining but not terribly informative, some are quite pretty but don't have a lot of history, many are so dry it's hard to get through a single chapter. Below are books I have read about fashion and its history that I have enjoyed, found informative, and worthy of space in my library: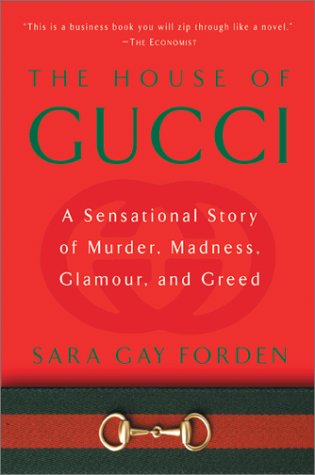 The House of Gucci: A Sensational Story of Murder, Madness, Glamour, and Greed
I despise the title of this book because it makes it sound like a Jackie Collins novel. In fact, this is non-fiction, chock-full with the history of the Gucci company. Learn how the company came to be, how it almost shuttered in the '80s, and came back on top. While the book is based on fact (to the point that sometimes it feels more like a history book), it is quite an interesting story that will keep you riveted from beginning to end.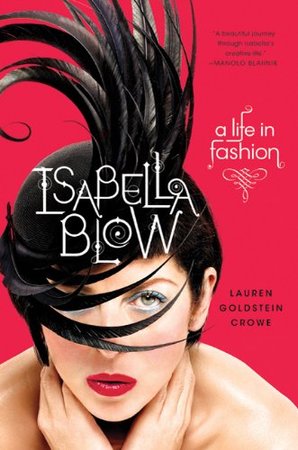 Isabella Blow: A Life in Fashion
Do you know who Isabella Blow was? If not, you need to read this book. If you admire the lovely hats worn by royalty at Kate and William's wedding, or covet Alexander McQueen fashion, you need to read this book. If you find Stella Tennant a fabulous model, or have anything decorated with Swarovski crystals in your closet, you need to read this book.
When Blow passed away, many books came out about her life – it was a bit of a battle of the biographies. The two biggest were this one, and one by her husband. I have yet to read the one by Detmar Blow, but feel that the difference between the two will be more based upon emotion, than fashion history. This one did a fabulous job of showing how Isabella Blow affected fashion in a drastic way, and I care more about that than what type of relationship she had with her spouse.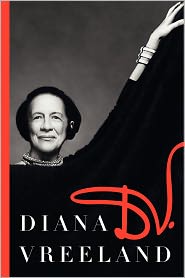 D.V.
If you don't know who Isabella Blow was, I sure hope you do know of Diana Vreeland! This book isn't the smoothest read – while it claims to be written by Vreeland and edited by George Plimpton and Christopher Hemphill, it's pretty clear that these gentlemen sat down with Vreeland and transcribed what she discussed over several interviews. Stories are repeated and occasionally different (embellished? Poor memory?), there is no clear chronology of events, but gosh is it an exciting read. I could go into detail, but encourage you to read the summary on the Amazon.com page – this book will make you want to develop your personal style, try red lipstick, and read more fashion biographies.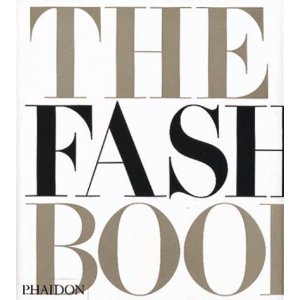 The Fashion Book
There are three sizes of this book available, I am lucky to have received the largest "coffee table book" version of it for Christmas. This book is an A-Z guide of the most famous names in fashion from the 1860s until the late 1990s. Amazing pictures, a glossary of terms, and easy-to-absorb biographies and facts about iconic designers, models, photographers, and fashionistas. I love this book because it is like a fashion Bible – easy to look up a name and learn more while completely enjoying the act.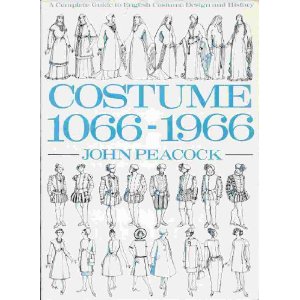 Costume 1066 – 1966
From the preface: "The aim of this book is to present a systematic documentation of the changes in costume of both men and women since 1066. I have used the reigns of the kings and queens of England as a framework, and have selected examples which represent the main changes in each period, which best show the continuing development of costume style, and which reflect similar trends in continental Europe. The order within each reign is also chronological."
This book is a sketch book, with notes about the details specific to that era. For example, looking at one page with a sketch of a typical evening ensemble during Elizabeth II (1952-1956) it notes the style of short hair, an organza stole, strapless boned bodice, short gloves, embroidered fabric, 'ballerina' length skirt, and gold sandals.
This book isn't as much a book about designers, but about trends. A great resource when you see new looks on the runway, and wonder if it's typical of the '40s or '30s, Victorian or Elizabethan, or if you are trying to create an Anne Boleyn-esque look. This book is British so the trends are slightly different from those in America, but still a fabulous resource. I got this book in middle school and still reference it on a quarterly basis.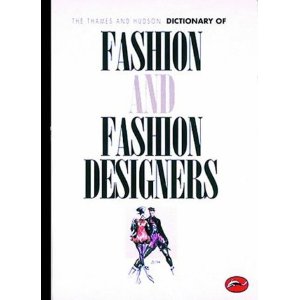 The Thames & Hudson Dictionary of Fashion and Fashion Designers
Another book I have had for eons (since high school) and often reference. It's like a mini paperback version of an encyclopedia, just about fashion designers, terminology, and famous fashion insiders. Did you know a bertha is a mid-19th century cape-like collar usually made of lace? Or that Jacqueline Onassis popularized the chain-strap purse? Or that t-shirts were created during World War I? These and other fascinating tidbits can be found in this easy-to-navigate book. I need to purchase a more recent version of this book so I have information on trends and designers from the past two decades!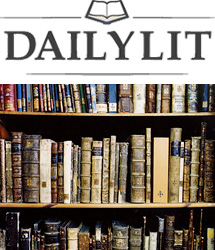 DailyLit – Fashion Classics
Ten short little emails in your inbox giving you a brief history of iconic fashion pieces such as Diane von Furstenberg's wrap dress or Christian Louboutin's Pigalle Pump. It's free, it's convenient, why wouldn't you subscribe?
Follow Me | Twitter | Facebook