This article may contain affiliate links; if you click on a shopping link and make a purchase I may receive a commission. As an Amazon Associate, I earn from qualifying purchases.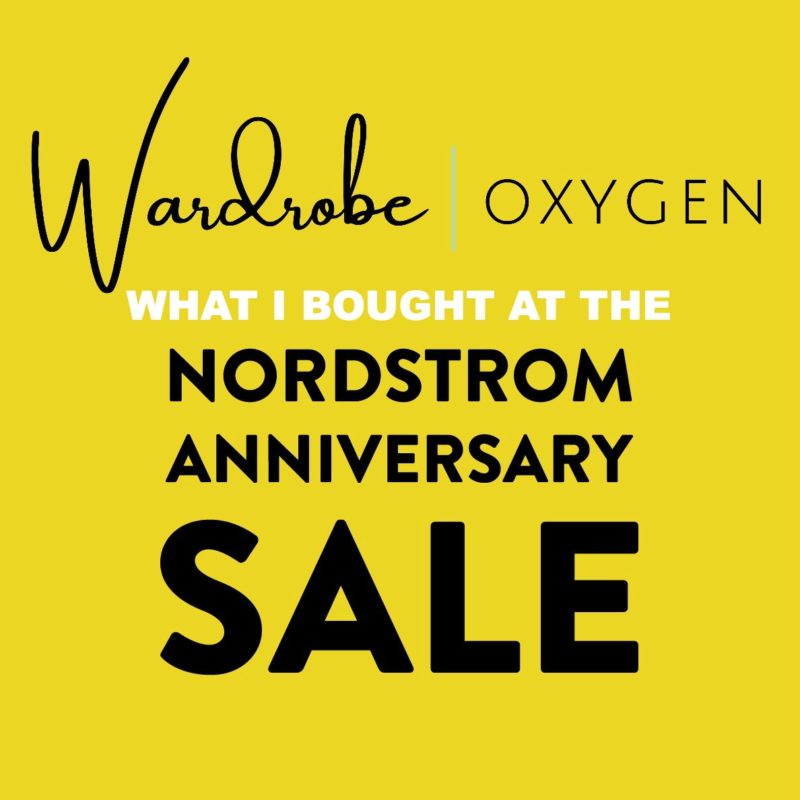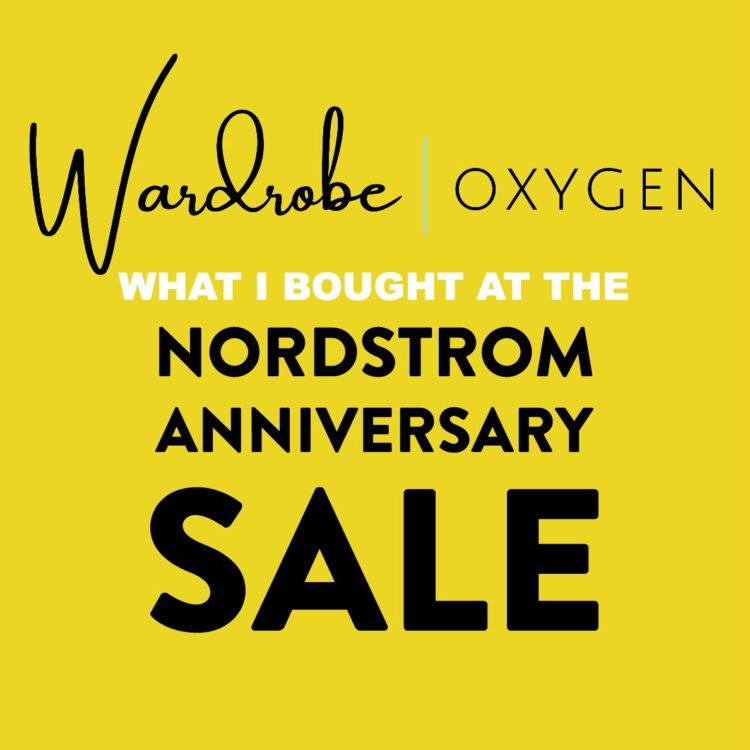 Yesterday the Nordstrom Anniversary Sale opened up to cardholders who do not spend a lot on their Nordstrom cards every year.  While I have had a Nordstrom credit card since 1998, there is no balance on it and I rarely use it anymore, except for sales like this.  Last week, the sale opened to those who use their Nordstrom card more often, and they bought a lot of the awesome stuff that was available.  Yet, I was still able to score some of the things I saved on my Wish List from the sale preview.  Below I share what I bought from the Nordstrom Anniversary Sale, as well as what I considered buying and why I chose not to buy it.
What I Bought at the Nordstrom Anniversary Sale
Honestly, I don't need anything… but there were some items that I really liked and hope when they arrive I find they are a smart choice for this new normal to add style, comfort, and fill holes in my closet.  Luckily with Nordstrom, each purchase has free shipping and free returns so if items are a miss I can pack them up and my postal worker can pick it up from my residence the next day.

I have owned sweaters like this off and on for decades.  I love a wrap style, I love how I can wear it alone and have a sexy cozy look with leggings and boots, add a cami for a more casual look with more coverage, how they often work well thrown over dresses, and it gets a completely different effect over a lightweight turtleneck.  I have bought sweaters from Frame before and find them high quality, and also to fit true to size.  Knowing Frame and also because it's in a classic color that transcends trends (and changes in my personal style aesthetic), I was more accepting of the price (just under $200). I got it in size Large.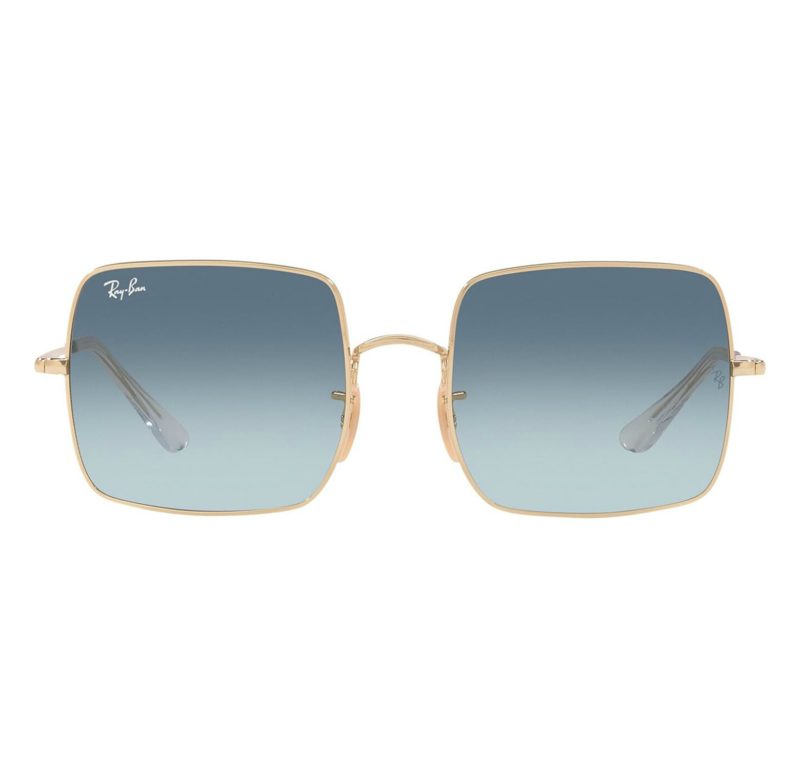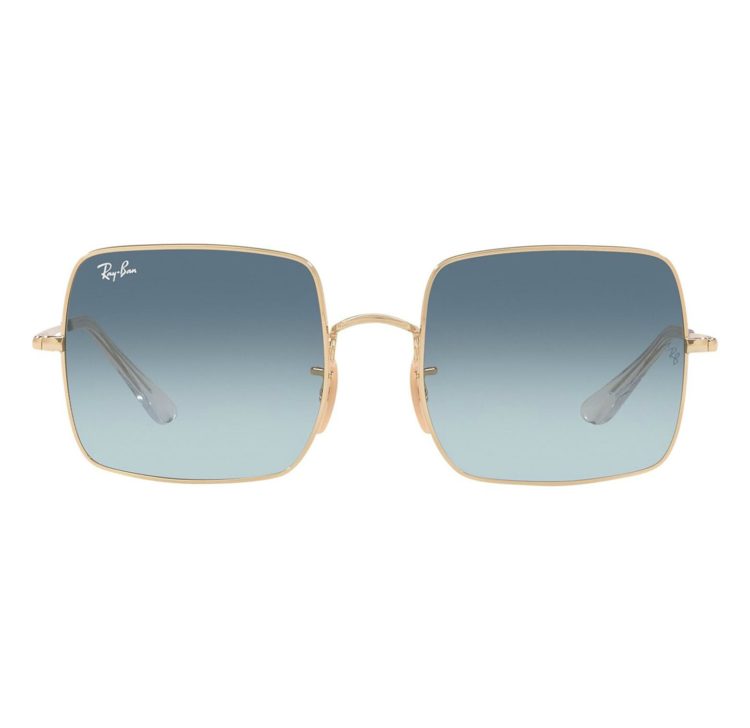 I have worn Ray-Ban 62mm aviator sunglasses for almost two decades.  I will occasionally buy a trendy pair from QUAY or another reputable lower-priced brand but I always go back to my Ray-Bans.  Something about this square style and the blue gradient lenses called to me.  I liked the idea of a lesser-tinted pair of sunglasses to wear with a mask, and liked the idea of the square shape against a mask, adding some geometry. I don't know if I'll like these, they're smaller than I'm used to but I'm willing to try at this discounted price (just under $115).

I've changed my sheets, I've changed my pillow, I've changed my pajamas, I've changed the temperature of the room, added fans, and I still wake up many nights in a pool of sweat.  I figured I'd try this, I knew many of you would also be curious if it works.  We shall see…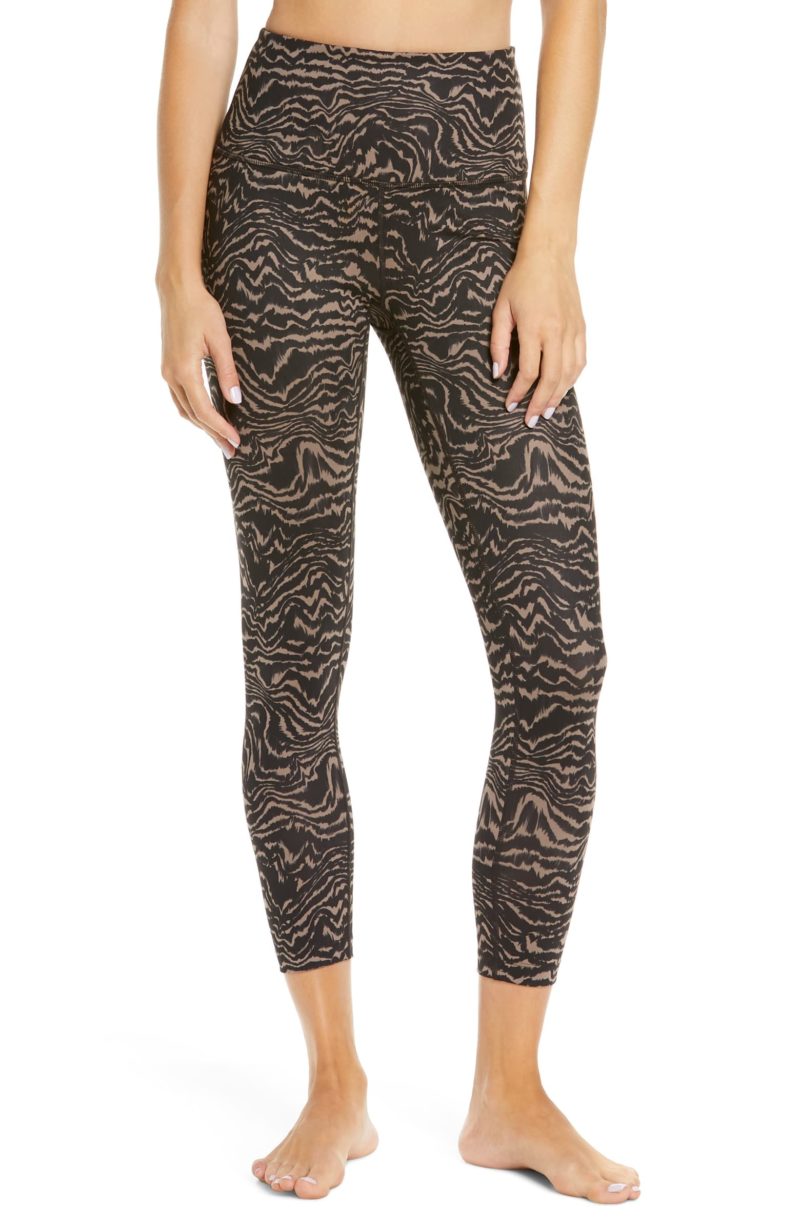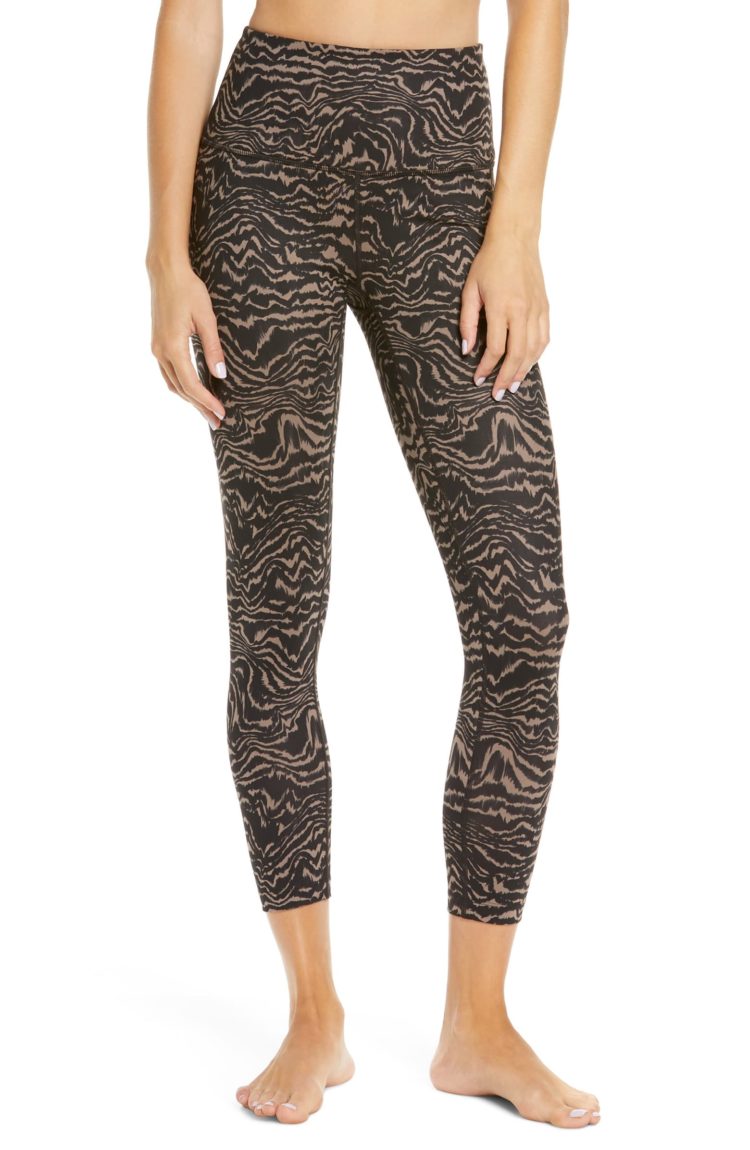 All my leggings are wrong for my current fitness routine.  They're stretched out, my body shape has changed, and most of them are too thick and bulky for the Peloton bike.  I liked the print of these, I've bought Zella before and liked them, and I liked that they are described as incredibly lightweight and moisture-wicking.  I ordered a Medium; I don't know if I am a medium now but I do know all my Zella leggings in Large are now sliding down during bike rides.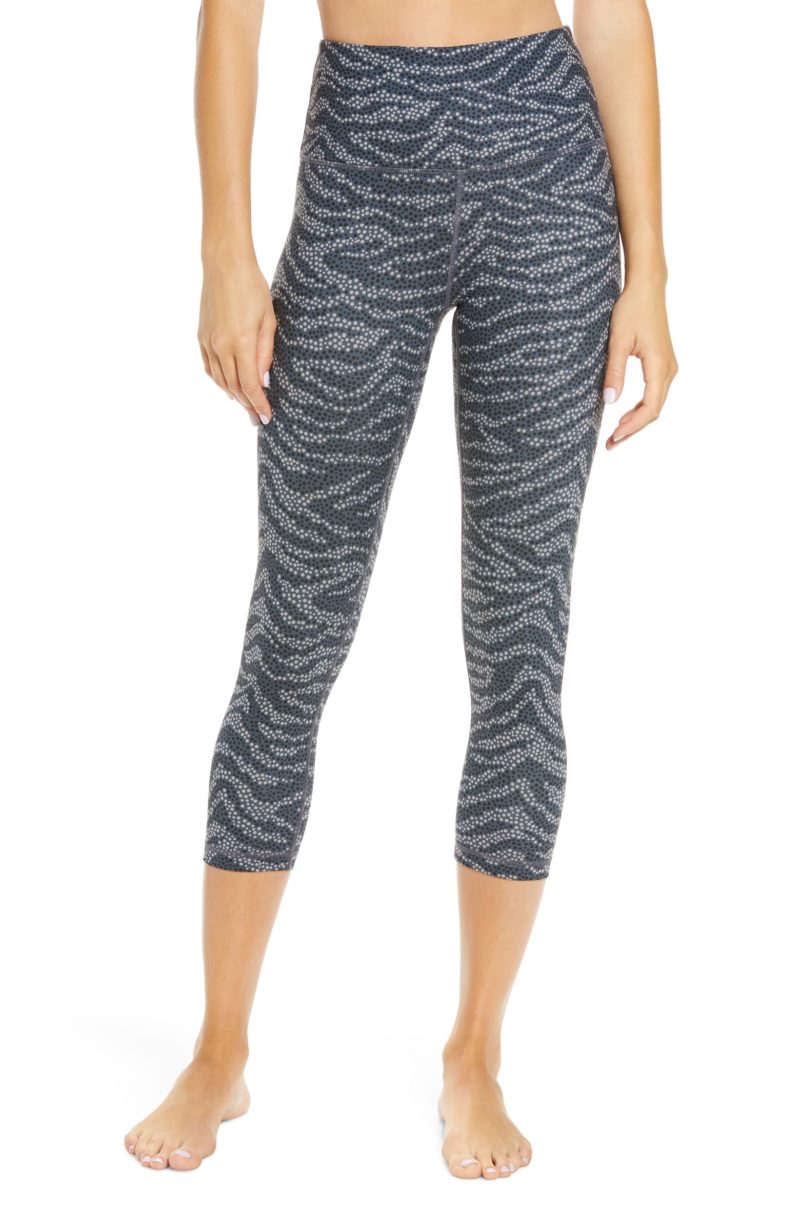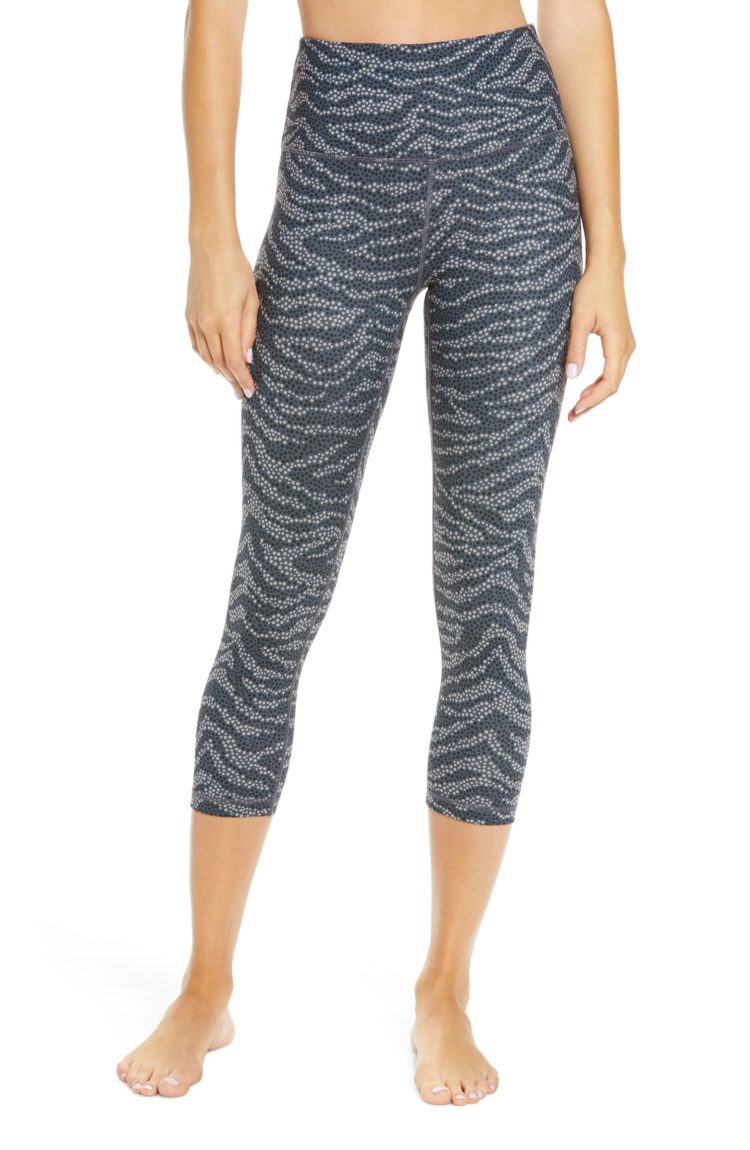 Same as above, I am looking to update my activewear with some lightweight leggings that won't slide down mid-workout.  I also liked this print, I think it will be pretty with pastels and highlighter brights as well as black.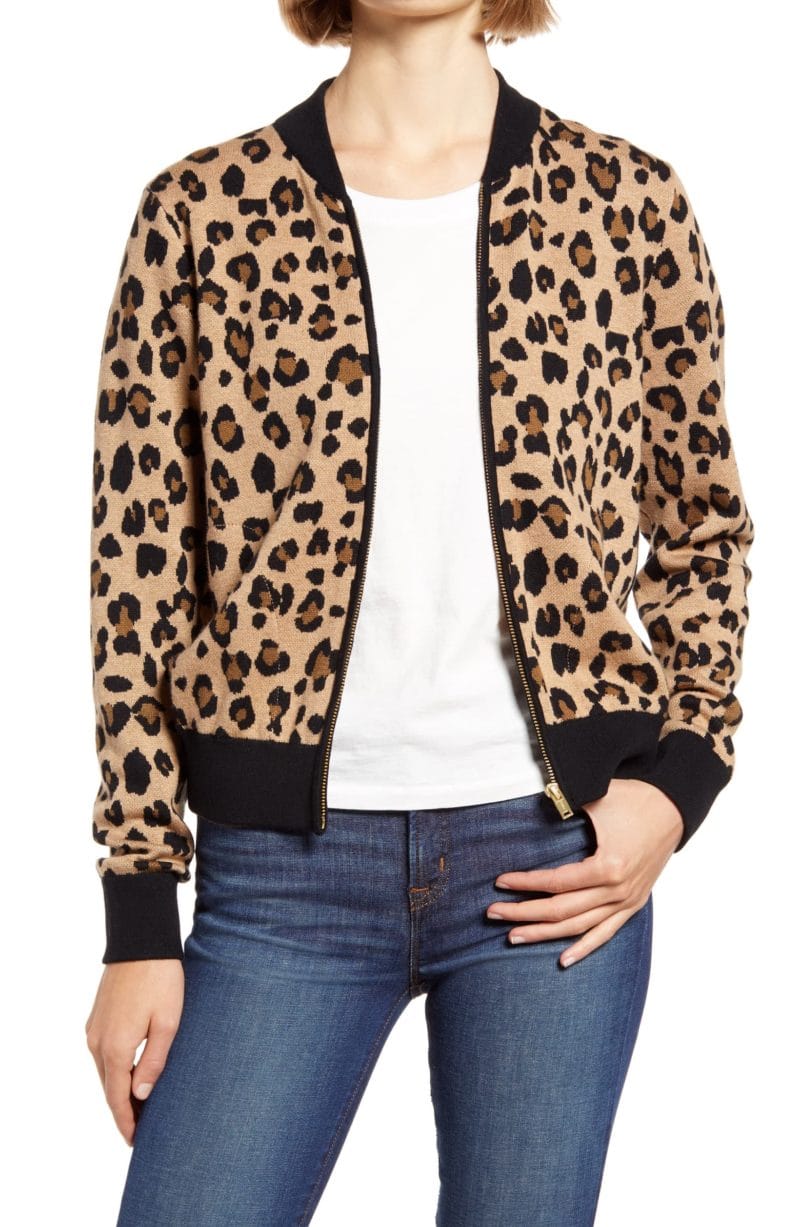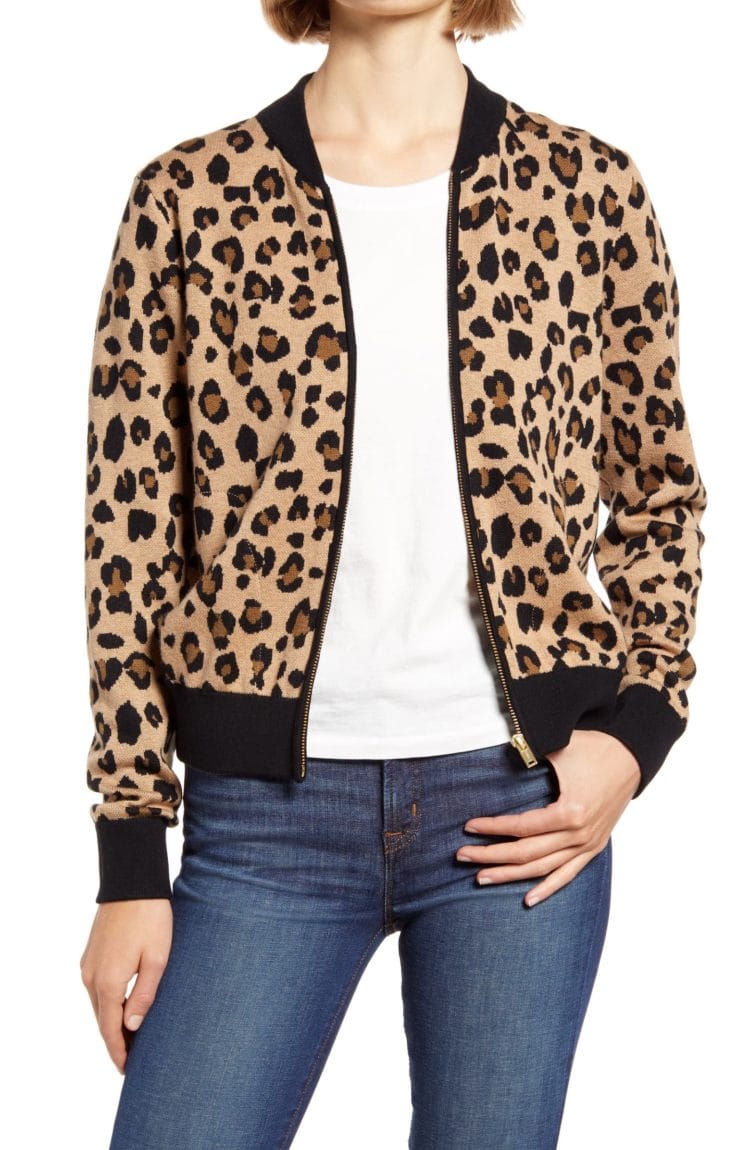 I saw this sweater jacket around midnight Sunday night when finishing up my Nordstrom sale post and thought it was a really good choice this fall and winter and into spring for working from home.  I like that it has more structure than a cardigan, which can veer into loungewear territory, but is still soft and cozy.  It has pockets, it would look cute with joggers, but could also dress up if it leaves the house with a graphic tee and jeans, with a black lightweight turtleneck and tweed trousers, with black ankle pants and a black and white striped tee… with a lot of things.  It also comes in camo (and black but that's sold out right now) but you know me, I find leopard to be a neutral!  I got it in Large.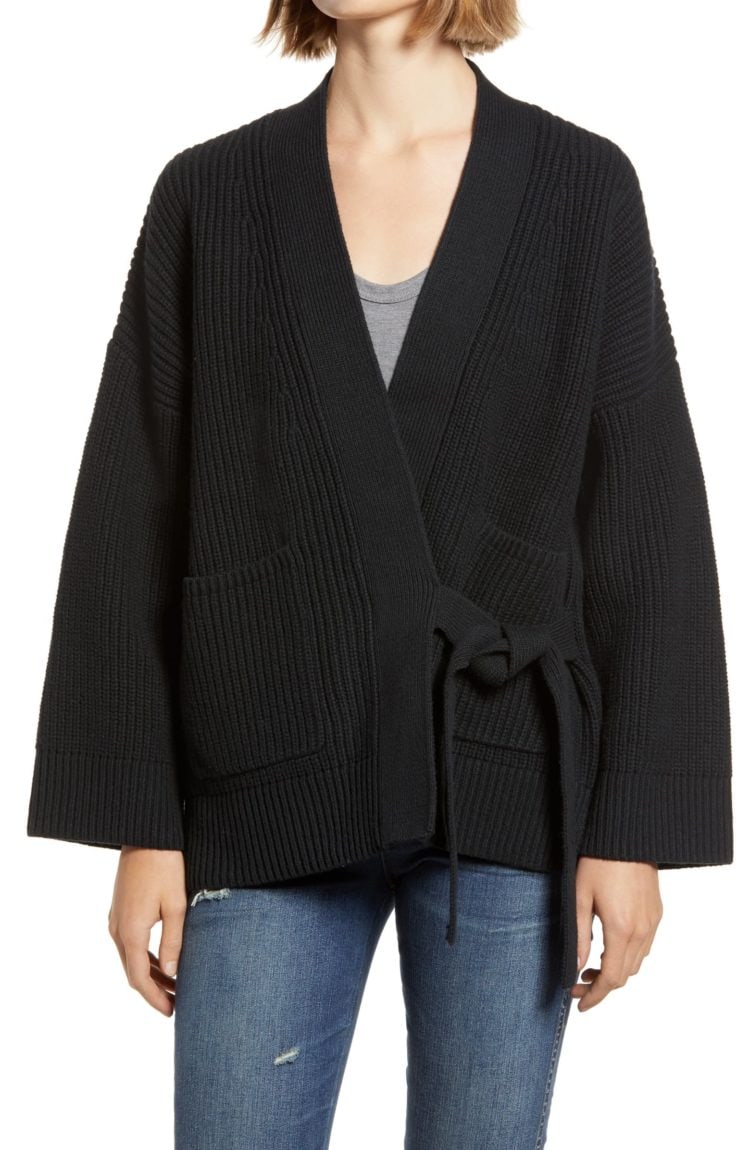 This was the first item I put on my sale wishlist, but now looking at it I worry it may be the first thing I return.  I love the concept, I think it's chic but also perfect for working from home… but knowing me I fear those sleeves will be falling in my coffee and soup.  I hope I am wrong because I think it will look great with jeans and boots if I leave the house, and over a t-shirt or lightweight turtleneck with leggings or joggers when working from home.  It looks like the kind of cardigan I'd also love for travel.
What I Considered Buying from the Nordstrom Anniversary Sale
There were many things in the sale that I loved, but couldn't justify buying because of the price, or the lack of need in my current life.  These are them, with the reason that they didn't make the cut:
Coats and Jackets
Let's be honest, I have coats that will get me through whatever weather Mother Nature has in store for us the next three seasons.  Snow, rain, wind… I have it.  I may not like it, it may not be in pristine condition, it may not fit perfectly, but I know I don't have to work outside the home and I don't have plans for any social occasions where a nice new coat is desired so I am going to work with what I have.  However, these coats were making me drool: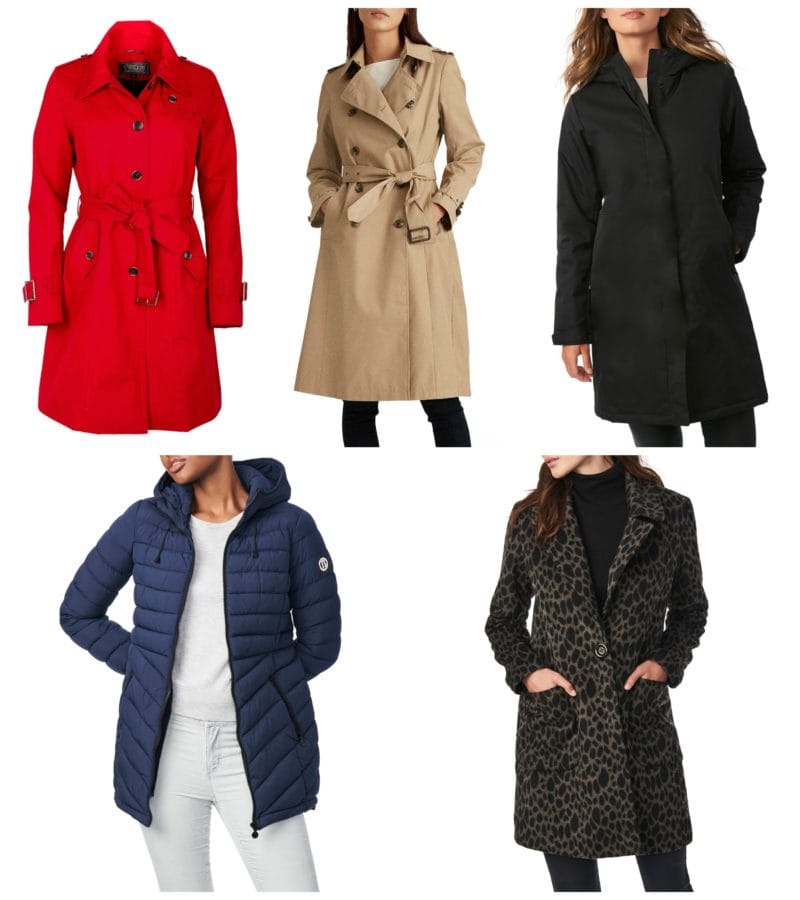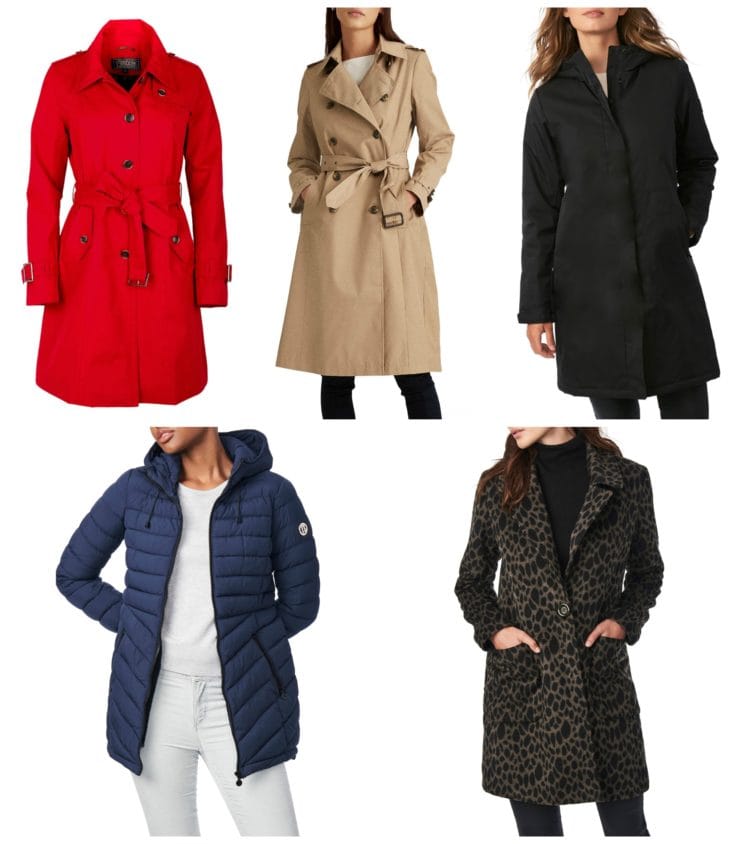 The first row are raincoats.  I got a trench from Universal Standard a while ago (you can see it in this post) but it's not water-resistant at all, it was a bit big for me than and with my lifestyle changes it's now way too big.  I have this water-repellent jacket, I've had it for a while (seen here and here) and honestly… it's fine.  I stopped wearing it because it got too snug in the shoulders and arms to wear anything heavyweight under it, but now it fits better.  But if I didn't have it and didn't psych myself into embracing what I have, I would have tried either this red trench from Pendleton that's usually $245 and on sale for $149.90 (omg the color and I am such a sucker for Pendleton), this hooded longer trench from Lauren Ralph Lauren on sale for $149.90 when it's usually $240 (I've always had luck with RLR for outerwear and have bought it during the NSale before), or this windproof and water-resistant insulated raincoat from Bernardo that's regularly $195 but on sale for $116.90 (I love Bernardo and find the fit and quality always stellar).
The second row are for cold weather.  I bought a Bernardo coat during an NSale a few years ago (see it on me here and here) and I love it.  But it is at least four years old and after all the washings the pockets have gotten weird and sticky/plasticky and it's looking a little worn.  I also would love to switch from black to a color, but still a color that won't look grody after a day dealing with slush and rain and such.  Also my coat only has a thin hood that packs into the collar.  This one also from Bernardo would be a fantastic replacement.  Good color, proper hood, the same strategic seaming to work with one's figure, plus it's made with bluesign®-approved fabric and other sustainably produced components.  Regularly $225, it's on sale for $134.90, and considering how my last Bernardo has held up and also kept me warm and dry on the grossest winter days and nights, I know it would be a good value.  But I am going to try to get one more winter in with my current Bernardo and if it craps out on me in any way, I have a really old dingy orange Lands' End Squall (seen in this post saying I got it in 2005) that I use for shoveling and winter chores that will get the job done.  And as for the giraffe-print car coat… I think it's a chic coat.  It reminds me of my old Via Spiga coat, and a dark green leopard print car coat I got eons ago from Arden B.  And I believe I still have that Via Spiga coat deep in the recesses of our office closet so I am going to pull that out.  And honestly, I'm not likely going anywhere nice this winter so I have my US bomber and my US Kanda to be an alternative to my Bernardo.
Shoes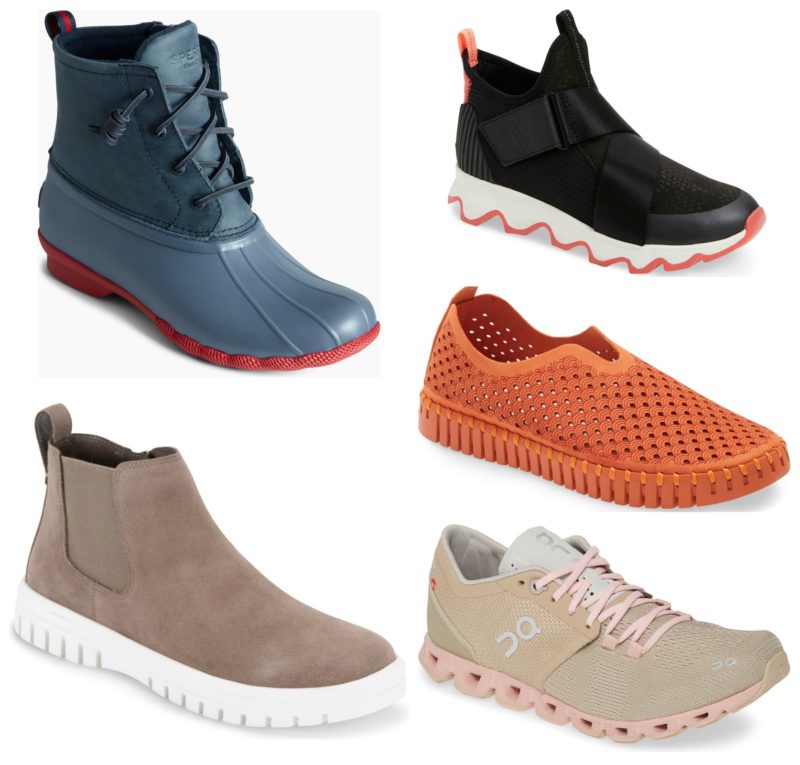 I didn't buy any shoes during the sale because I had to be honest with myself that I don't need them now and can foresee that they won't be needed through 2021.  I was seeing them through my 2019 lens, not the one of this new normal.  And because I did a recent closet edit and made a recent boot purchase, they aren't as needed as I thought.
Clothing
I realize that buying clothing in 2020 is either because this new normal has created a hole in my closet that I need to fill, or because I am so over wearing the same black joggers and t-shirts I want newness to feel some sort of positive boost for my everyday.  This sale got me off track and I started adding to my wishlist items that are great… but they aren't great for my current existence.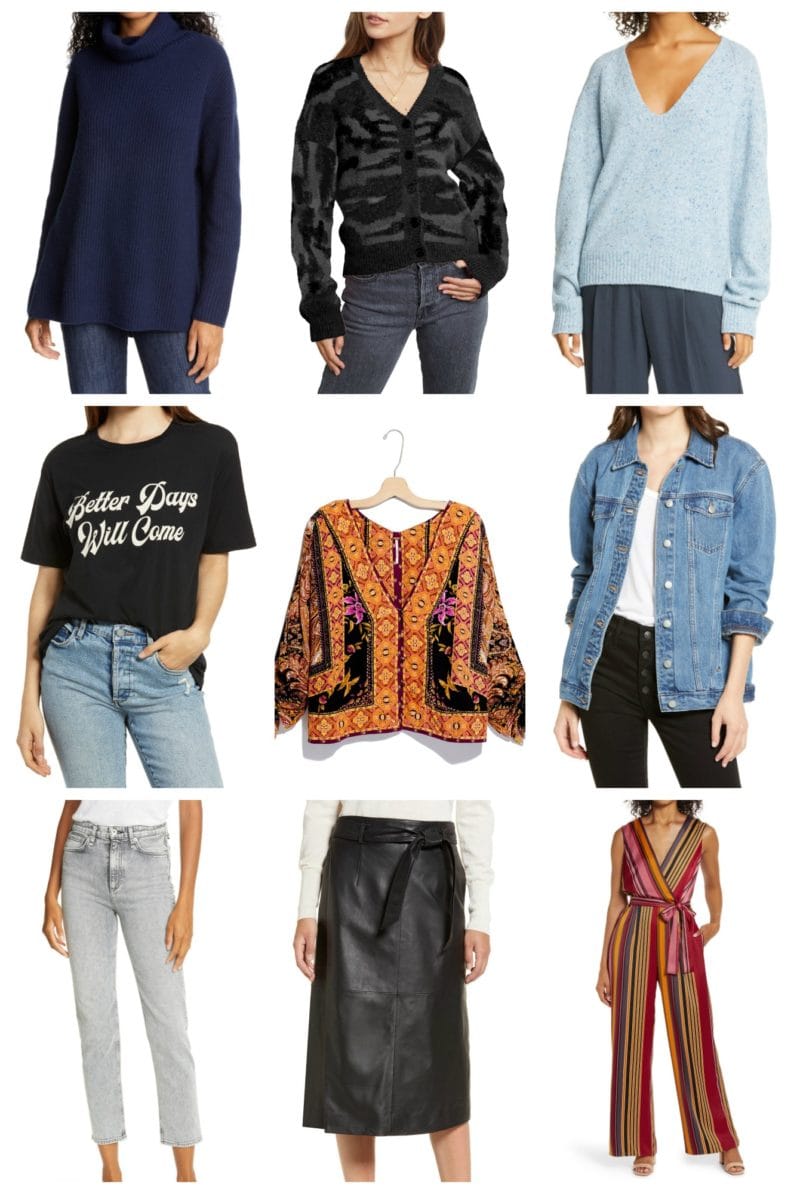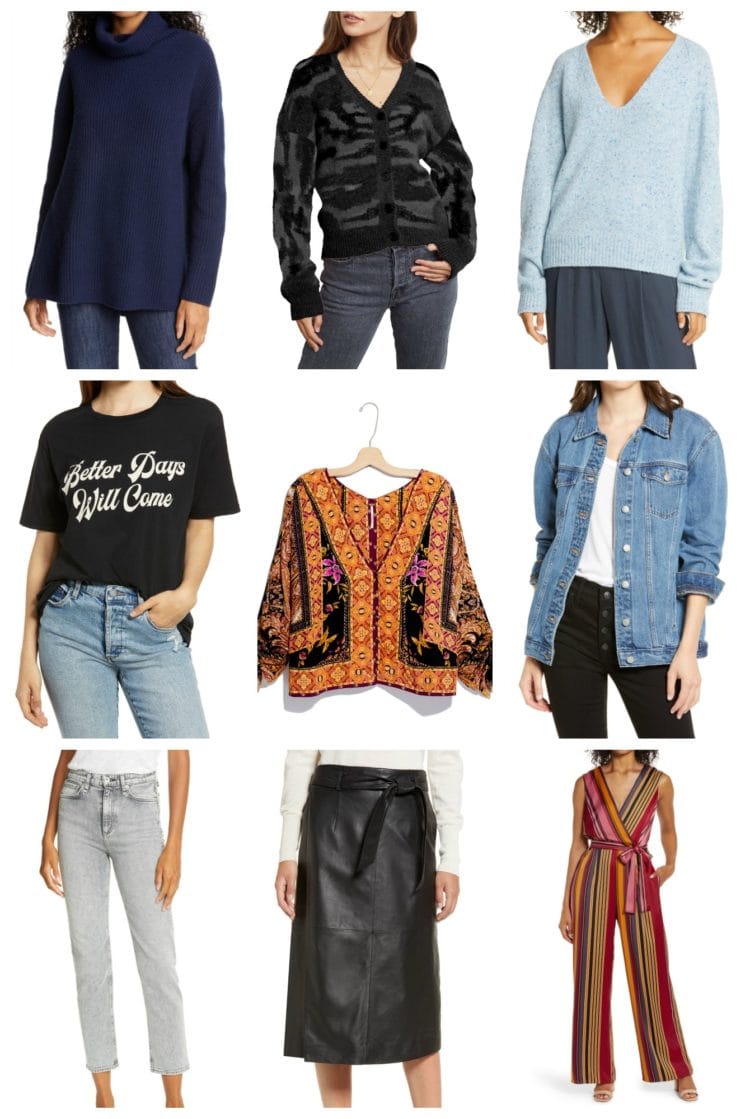 Once my purchases arrive, I will do a follow-up post letting you know what are hits and misses.  And I want to continue to hear from you!  What did you get or are planning to get at the Nordstrom Anniversary Sale?  Let's help one another with honest reviews so we can be sure we're making purchases that are beneficial for our style, our sanity, and our new normal!