This article may contain affiliate links; if you click on a shopping link and make a purchase I may receive a commission. As an Amazon Associate, I earn from qualifying purchases.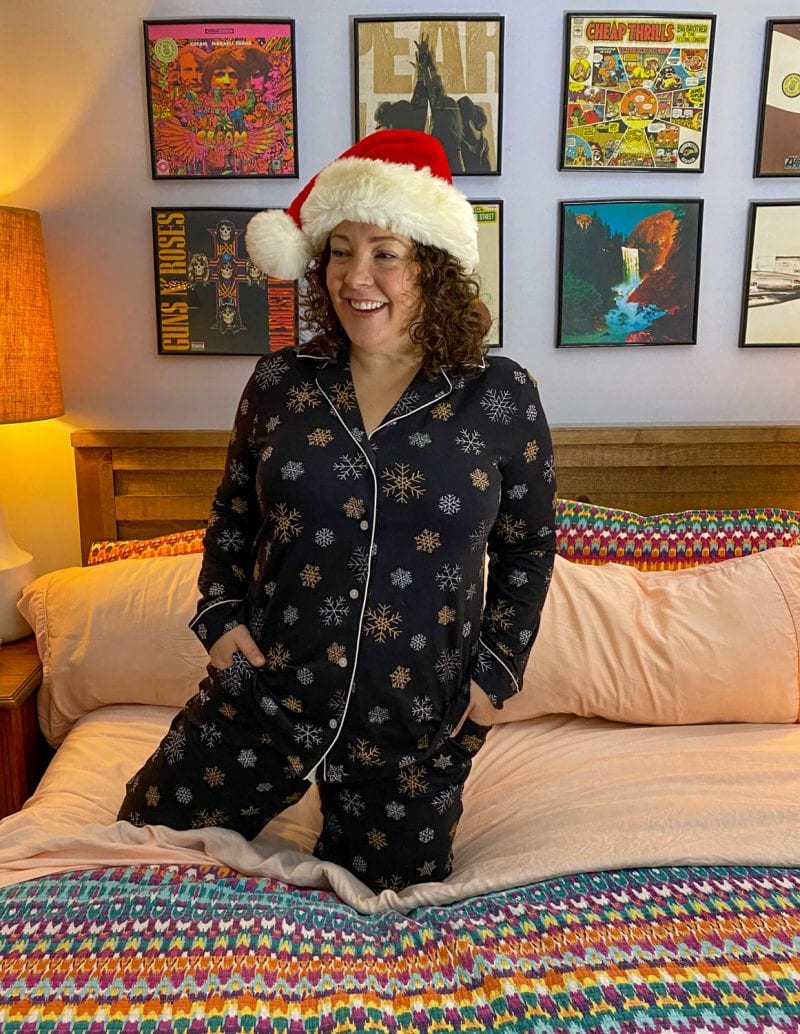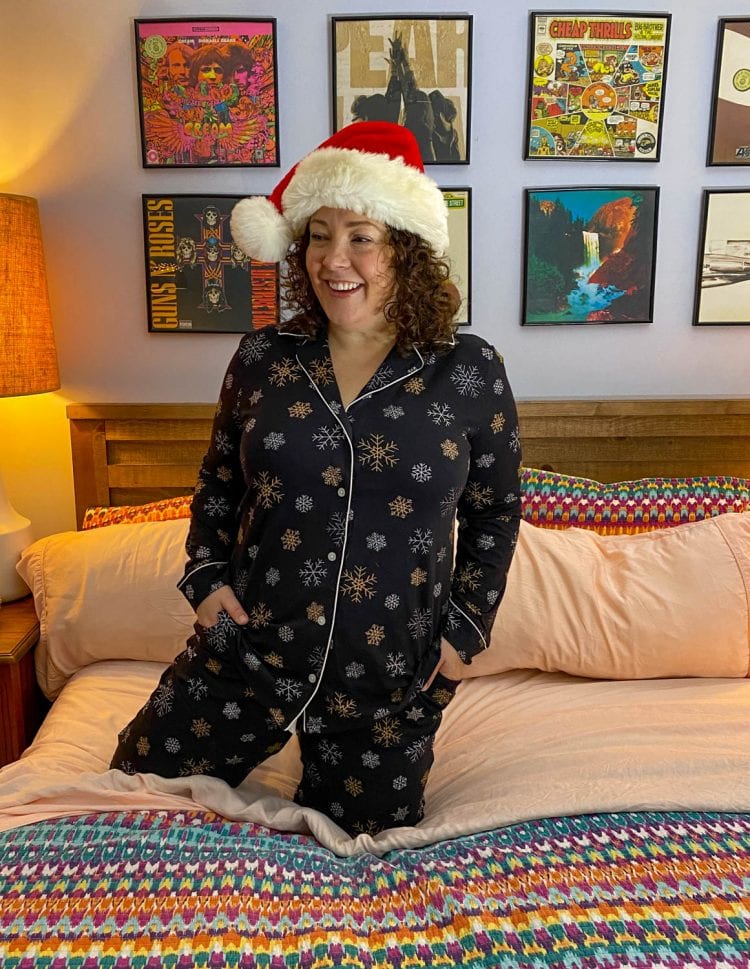 It's wild how fast time goes by, it feels as though just last year my daughter was a toddler in a car seat. And now, she's almost my height and sitting up front in the car with me. I miss the baby, but I love the person she is turning into.
And I also love that we're at an age where we can shop from the same retailers. We're both big Soma pajamas fans.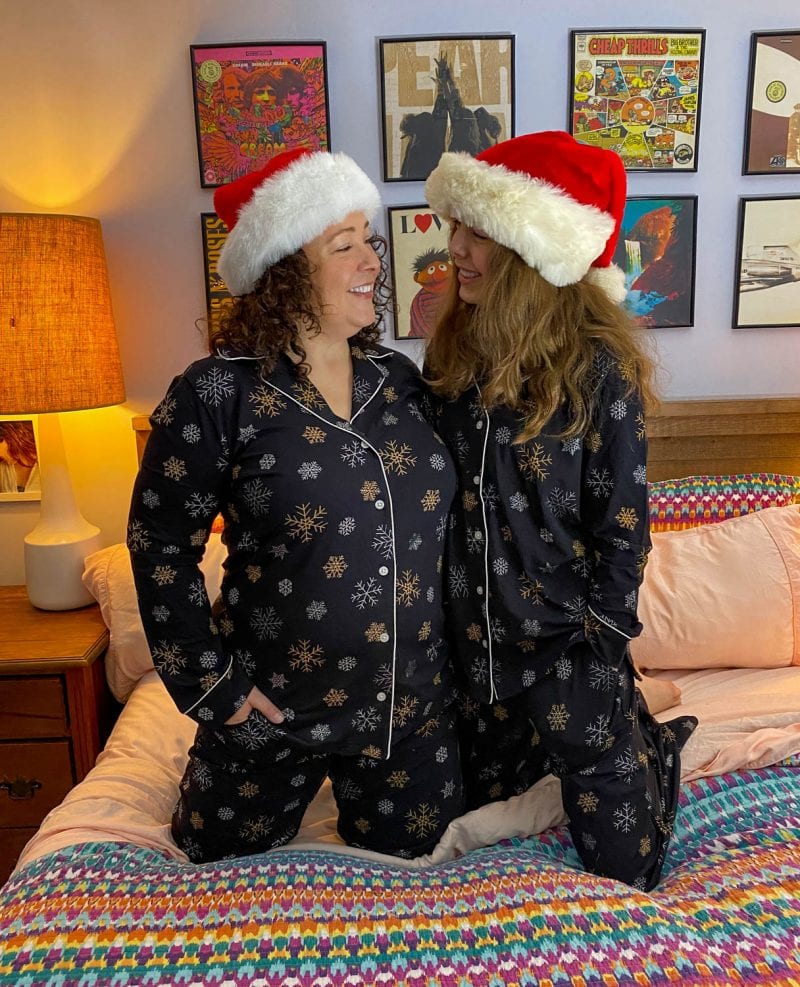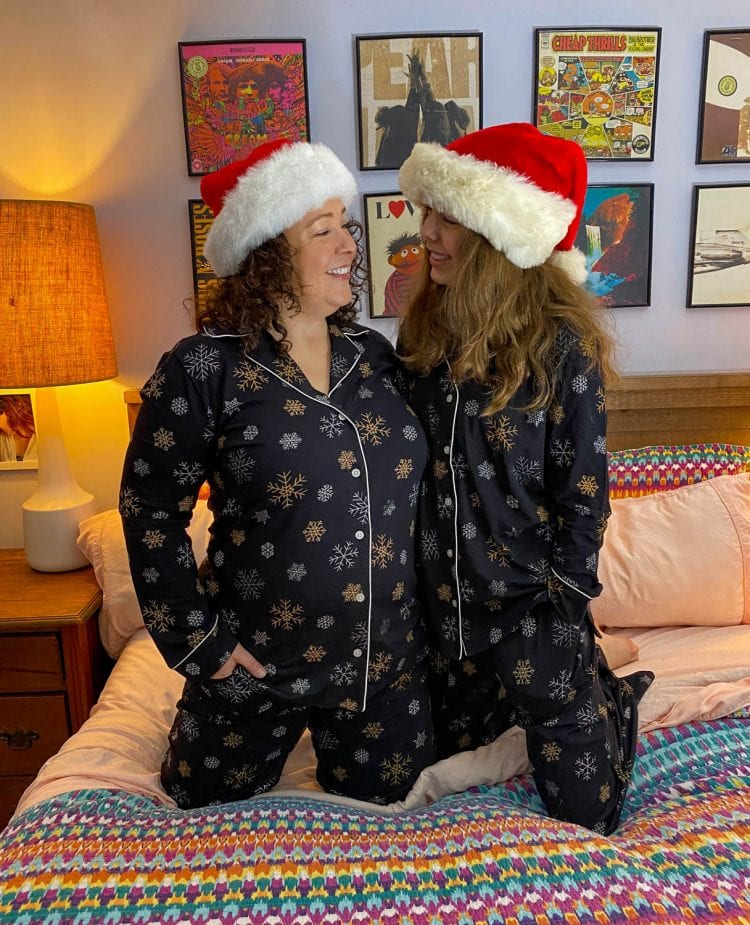 Last year I found out by chance that she was able to fit into adult sizes when Soma accidentally sent me a pair of their cropped Cool Nights pajama pants in size XS. They said I didn't have to return them so I had her try them on and they fit! We bought her the matching top and so began our joy of having matching mother daughter pajamas.
Shop Soma Embraceable Pajamas:
I have raved many times about Soma Cool Nights Pajamas, a fabric that seems to regulate temperature with a lightweight silky knit finish. They continue to be my favorite but I also love Soma Embraceable Pajamas which are a heavier weight knit much better for when the temps drop.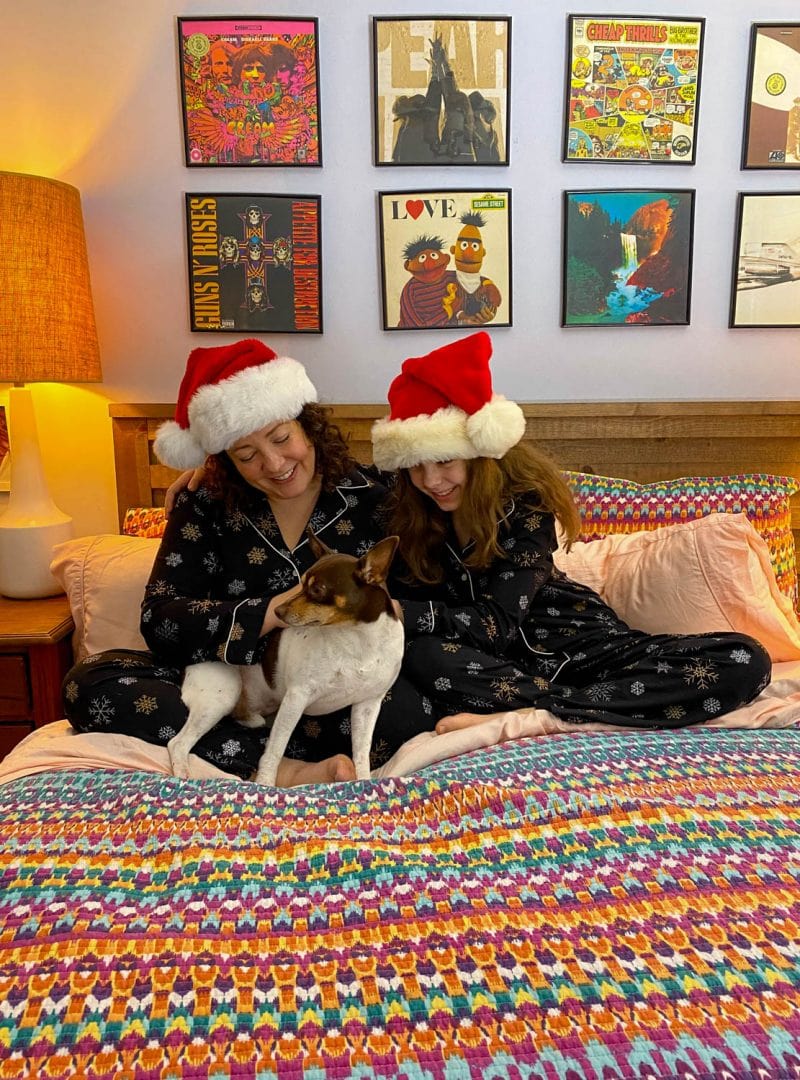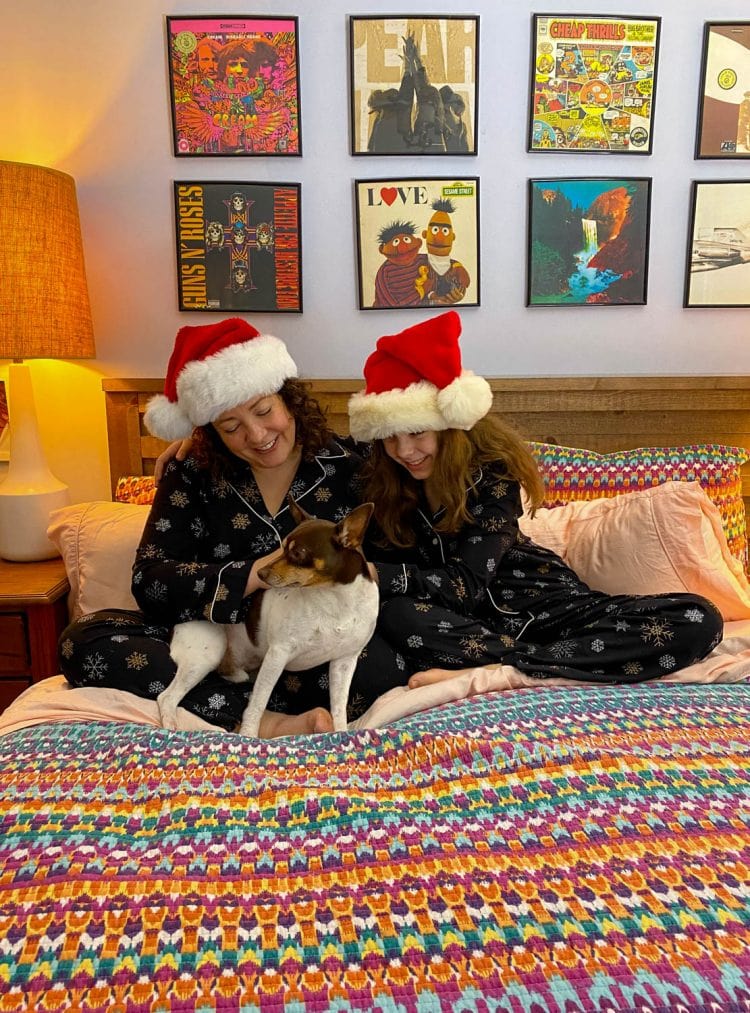 I got my first pair of Embraceable Pajamas from Soma in 2018 and I've been a fan ever since. So now that my daughter is the age to fit into them, I had to get us matching pairs! We're wearing this top and this bottom.
Shop This Collection of Soma Sleepwear:
This print is great because it's not holiday specific. The snowflakes are a goldenrod color, silver-gray, and a few are metallic silver. Pearlized buttons and an off-white silky trim on the top matches the fabric of the drawstring on the pants. They also have the same print in shorts and a sleepshirt.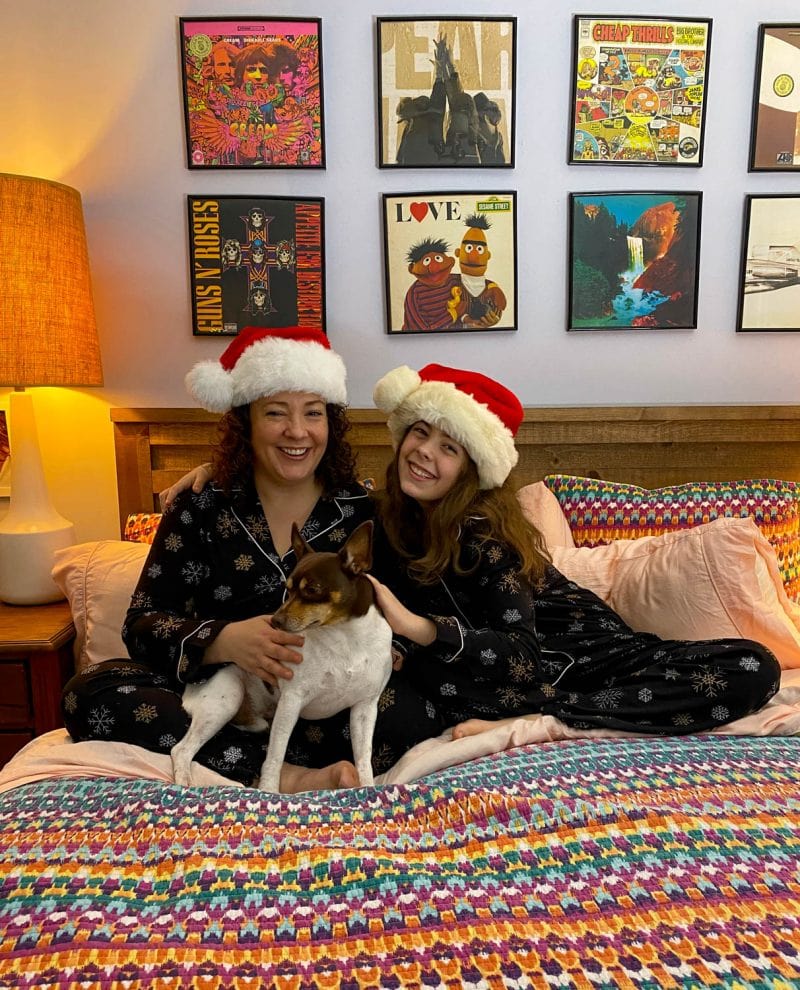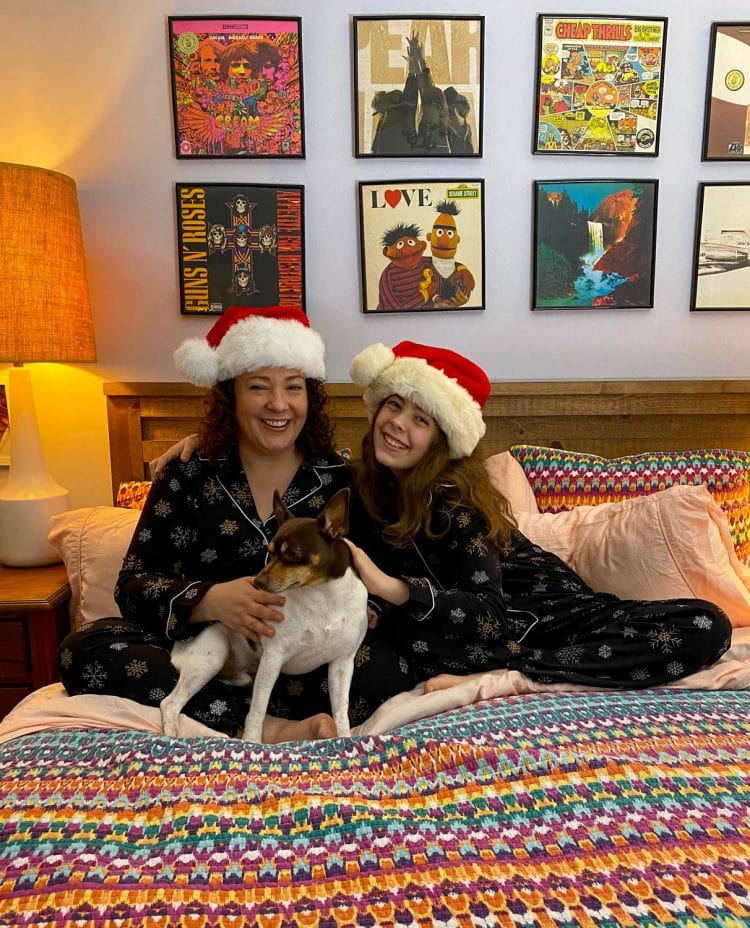 I recently bought a new pair of pajamas not from Soma. The print is cool, the fabric nice, but I noticed three things:
The pajamas weren't built for curves. I bought an XL which fit in the bust and rear, but I ended up with too big of shoulders and too long of sleeves. I don't experience that with Soma. I have many friends with a straighter body than I who also finds Soma pajamas to be a great fit so I just think they are smartly made, designed for a woman not Juniors or unisex.
The pajamas didn't have pockets. I'm sorry, but everything needs pockets. And in this world sleep to spreadsheets (I just made that up, it's like the 2020 desk to drinks) we all need a place for our phone, and maybe a tissue, and possibly a lip balm.
It's really nice to be able to buy separates. This brand didn't have separates, and I know I am not the only person who sometimes needs a different size on top than on bottom. I also know I often just like pajama bottoms to wear with a different kind of top, especially in the summer.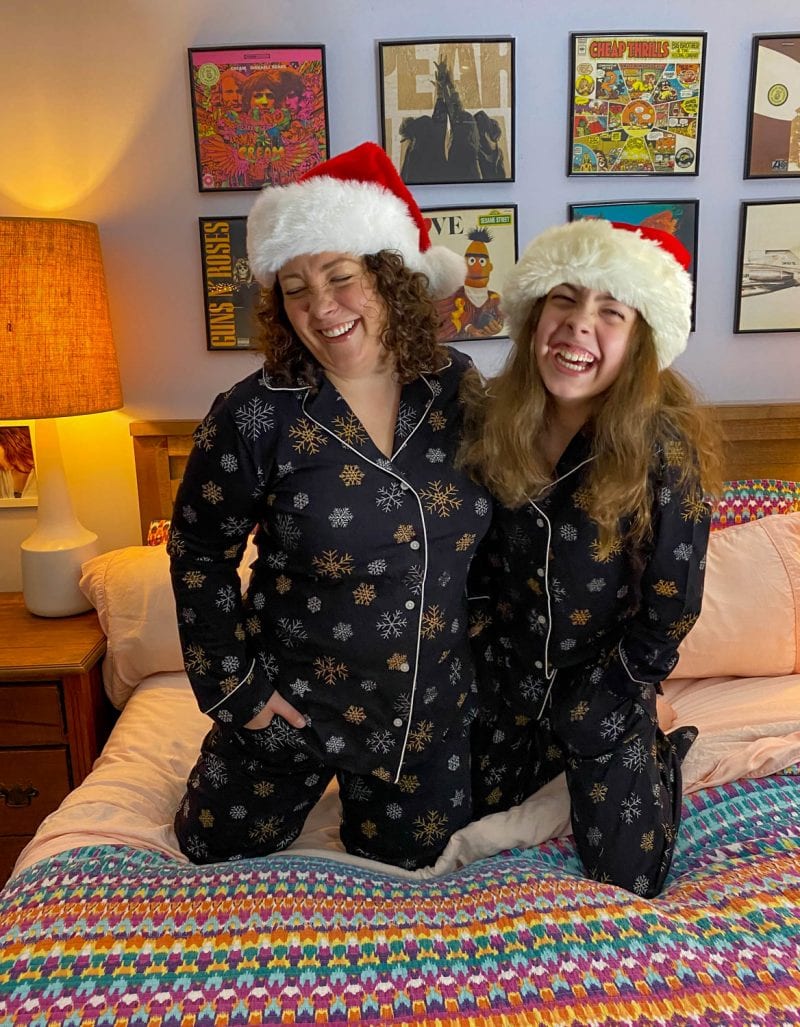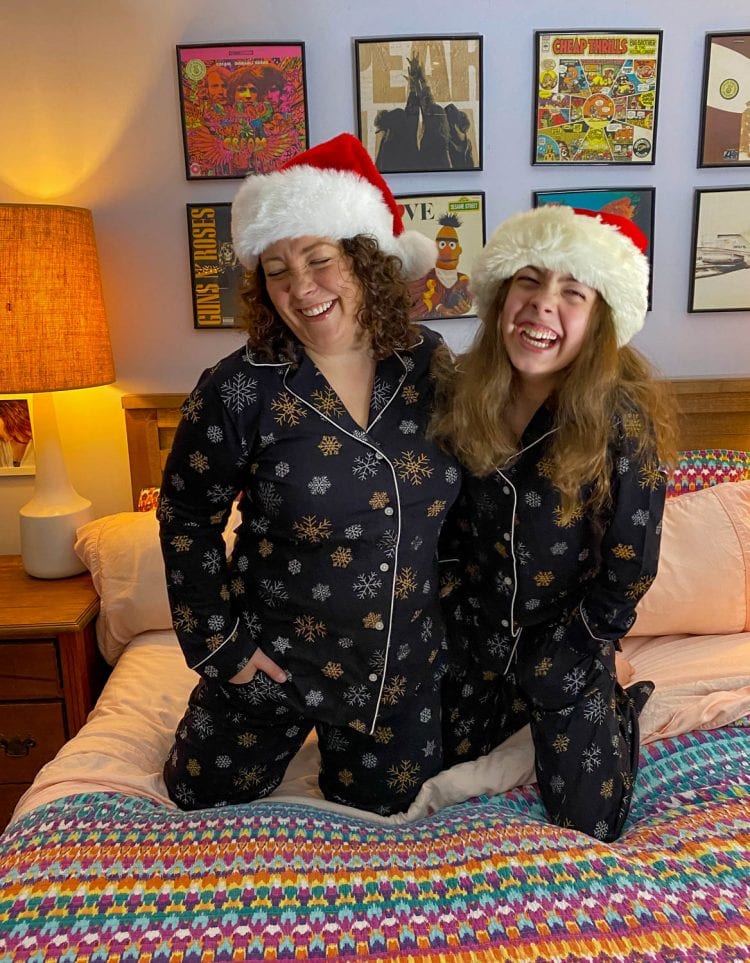 Soma pajamas never let me down, always having functional pockets and smart details like an elasticized waist and a drawstring, a sleeve cut that looks good if it is wrist-length or bracelet sleeve-length, and often offering a variety of bottoms and even lengths of the bottoms.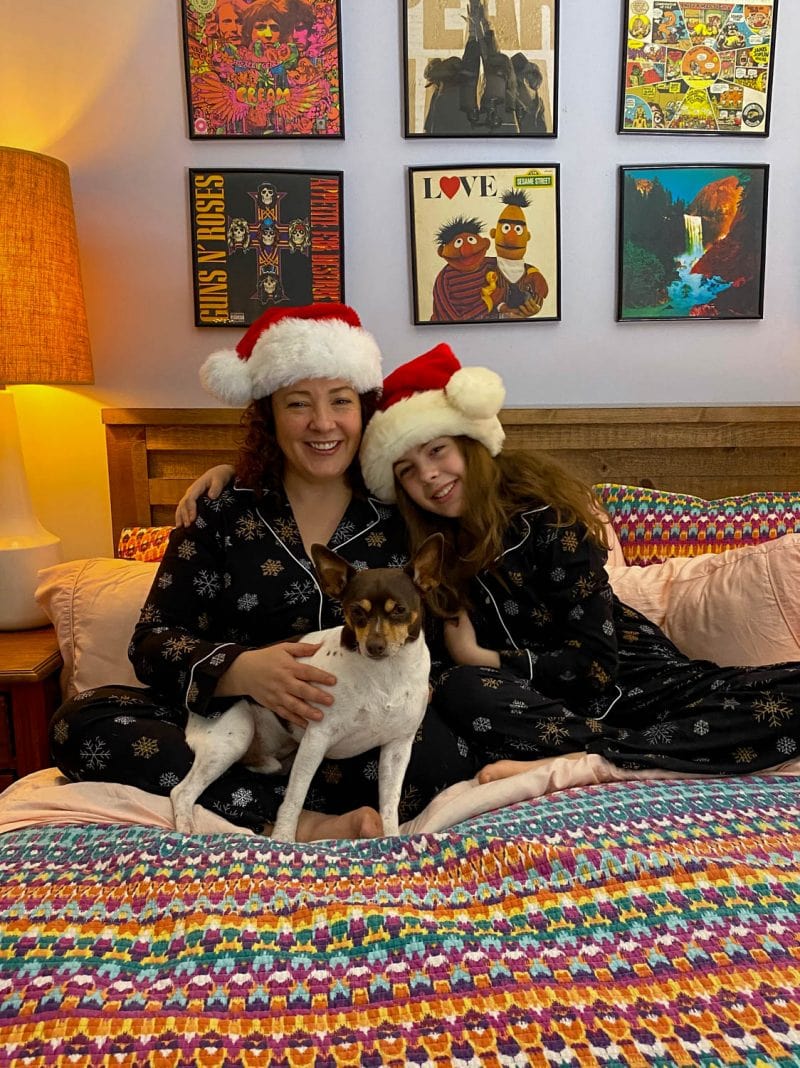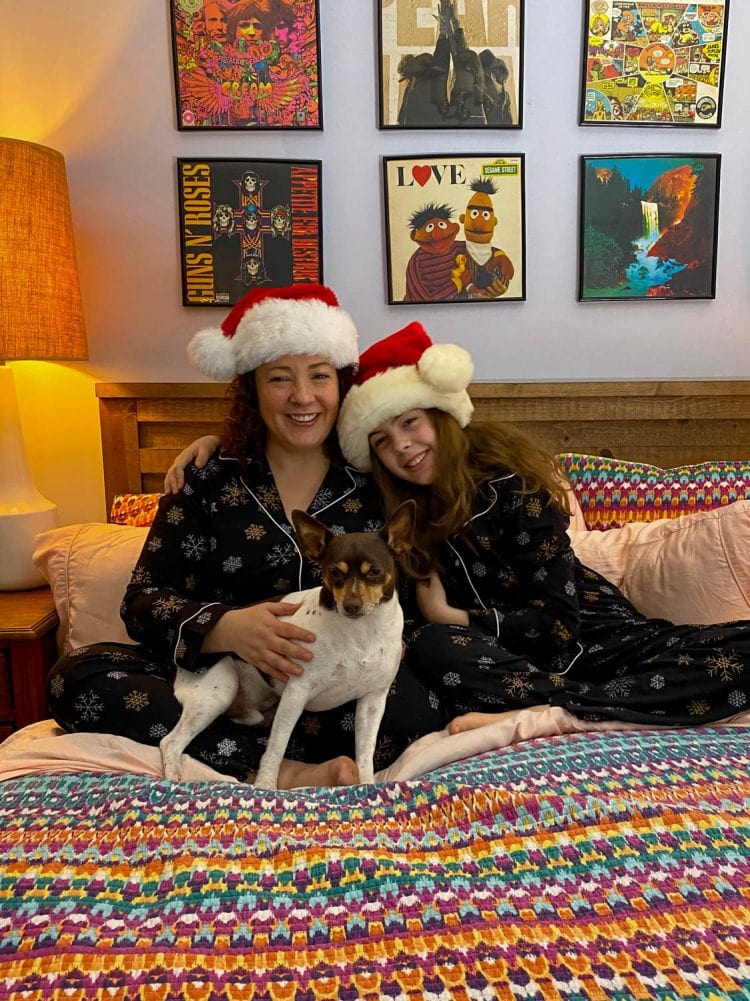 And Oscar just HAD to get in on the fun! As soon as he saw my husband with the cameraphone he jumped up on the bed to get into the shot. Bashful would never be a word to describe our dog!
Soma Intimates Fit Notes:
If you are not familiar with Soma, they offer sizes XS-XXL in their sleepwear and apparel. I am a size 14 and comfortably wear their size L. Many styles of pajama pants, leggings, and lounge pants come in inseam options.
Soma is known for its bras, bands 32-46, and cups A-I. They have undies in sizes XS-XXXL with free exchanges and returns on full-price bras.
Shop My Picks from Soma: