This article may contain affiliate links; if you click on a shopping link and make a purchase I may receive a commission. As an Amazon Associate, I earn from qualifying purchases. 
This post is sponsored by Cacique Intimates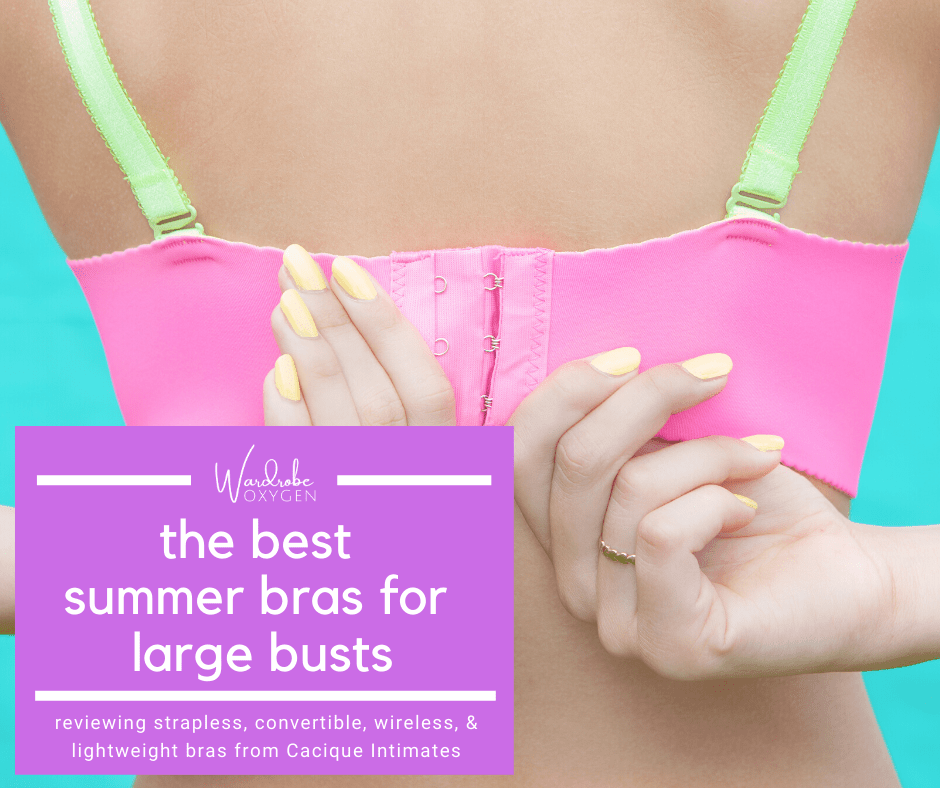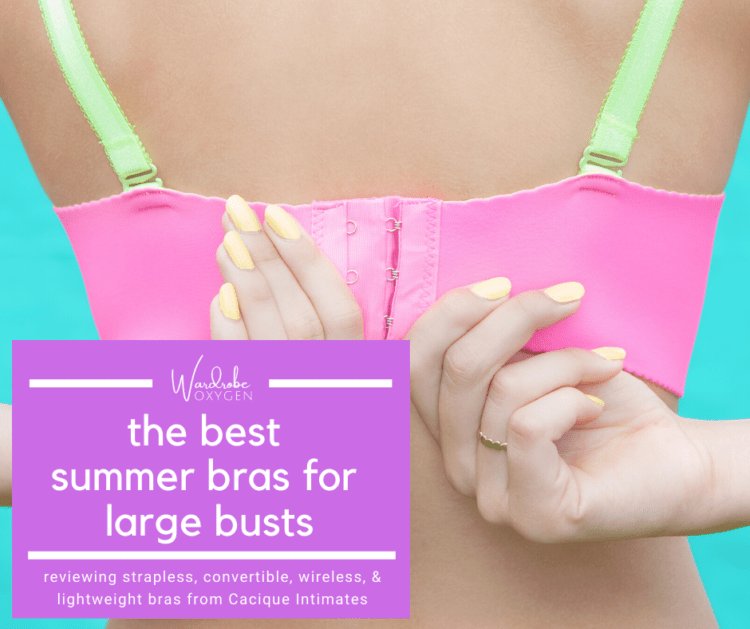 The Best Summer Bras for Large Busts at Cacique Intimates
Cacique Intimates invited me to review some of their best summer bras for large busts and I was happy to do so for you. My last review of the best bras for large busts from Cacique was very popular and many of you said based upon it you found new favorite bras. Cacique Intimates has a size range of band sizes 34-50 and cup sizes B-K making them a great destination for many women. I chose a variety of bras I felt were good choices for summer and for spending time at home to review for you.
Lightweight Summer Bras for large Busts:
When summer arrives, it's uncomfortable wearing a heavy bra that doesn't breathe. Cacique Intimates has several styles that are perfect for summer thanks to lightweight fabrics and smart design.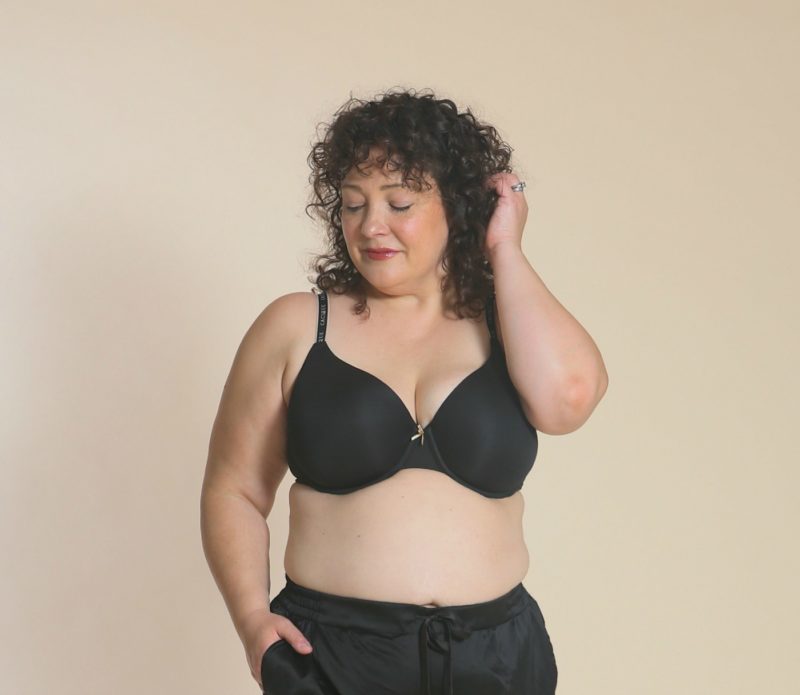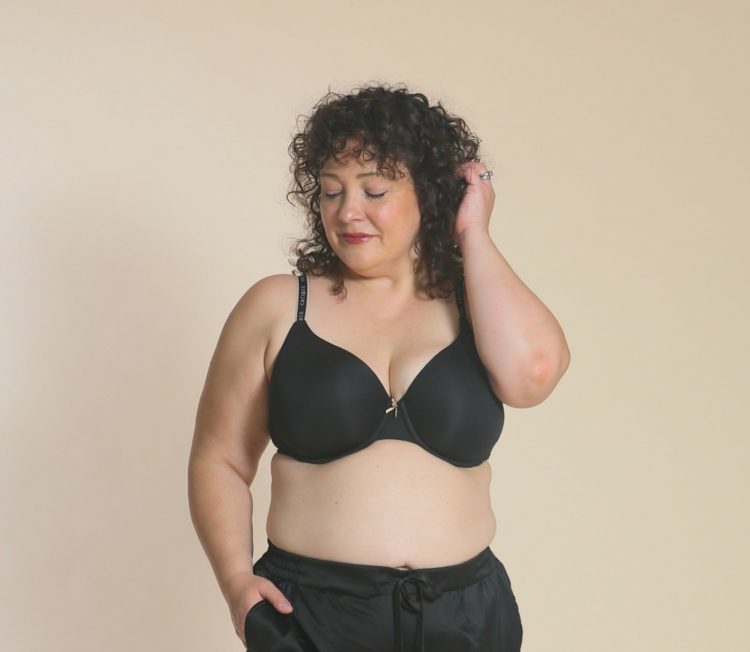 I chose the Cacique So Light Lightly Lined T-Shirt Bra in my usual size, 36F. This is a super comfortable bra. It's so lightweight it feels like you almost have nothing on, which is especially nice when it's hot out, and I found the band comfy and as though it molded to my body in one wear. The thinner straps are perfect for tanks and sleeveless looks, and the smooth cups disappear under thin knits. This is a great summer bra and I know I'll be reaching for it this summer to be cool and comfy.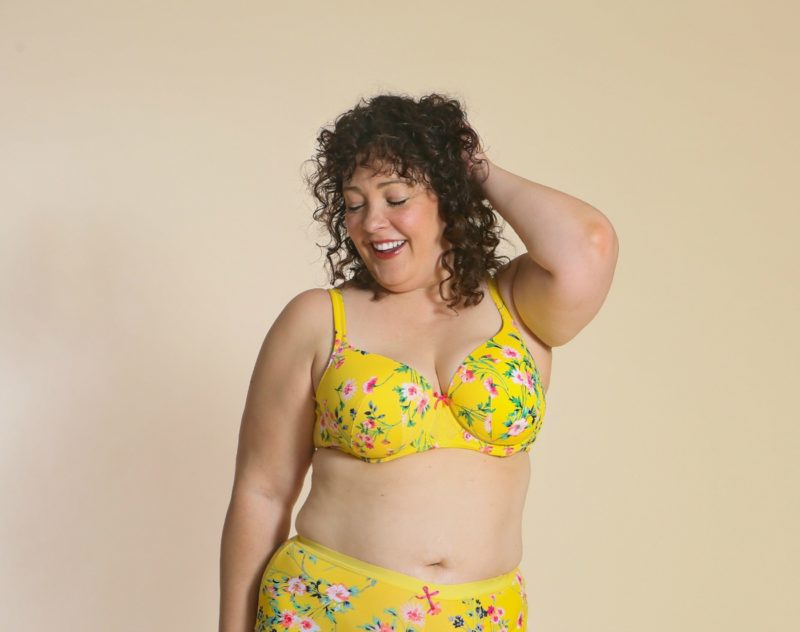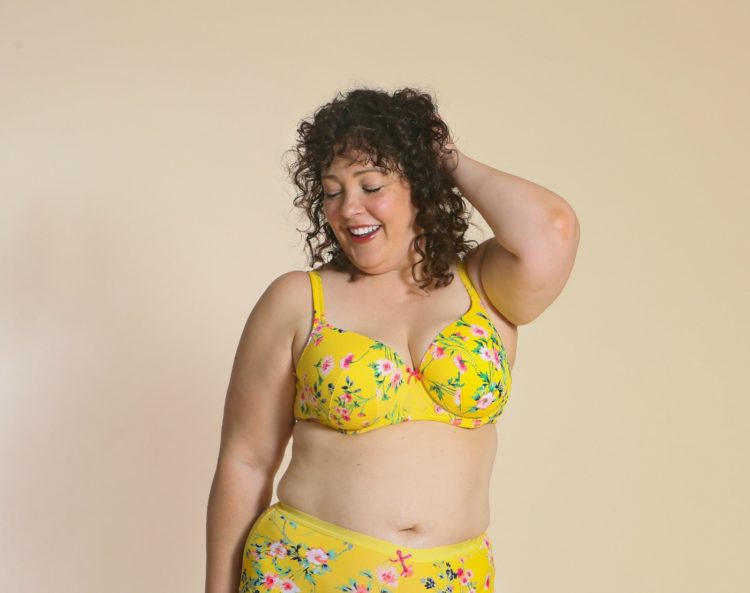 I received the Cacique Cool Bliss Lightly Lined Balconette with the matching boyshorts as a gift from Cacique back in late February and I think it's such a pretty and cheerful print. Not only that, the bra fits nicely and is just as comfortable as the t-shirt bra above. I love it when I find a bra that is both pretty and functional! And the matching boyshorts (I'm wearing a 14/16) are also comfy and stay in place (they're the ones I'm wearing in this Instagram post).
Strapless and Convertible Strap Bras for Large Busts:
When the temps rise, the clothes get smaller and we need the right bras to accommodate spaghetti straps, halter tops, bandeaus, and other dresses and tops that may show a traditional bra. Cacique has several strapless and convertible strap options for large busts and I tried a few.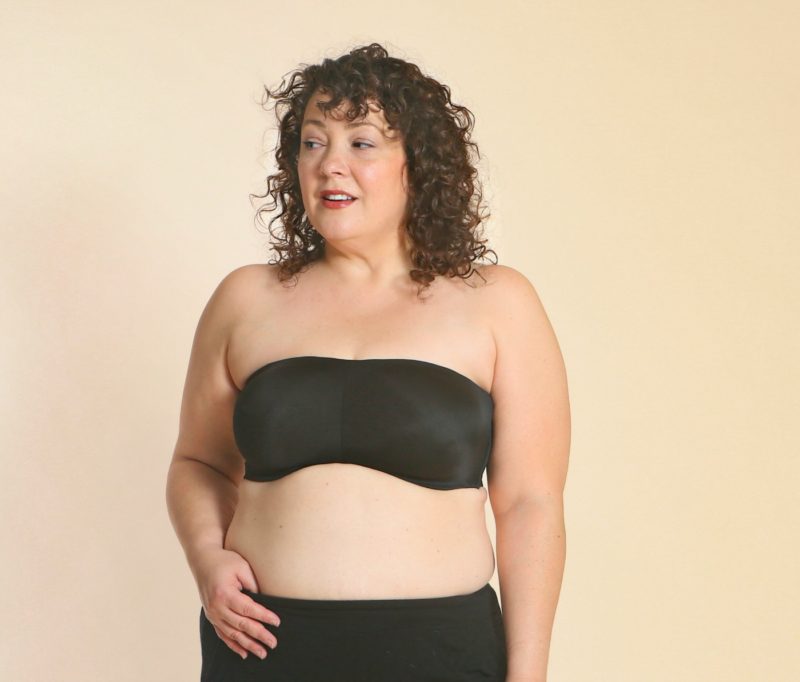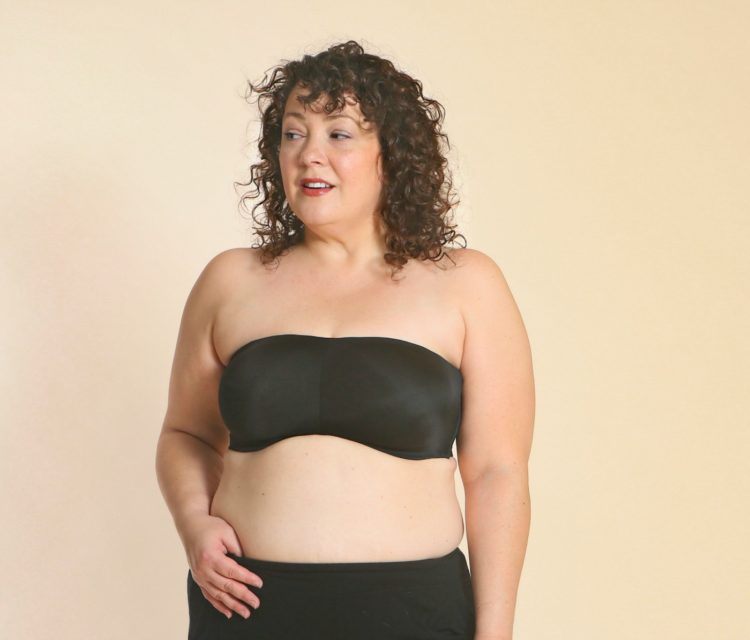 Based on the reviews on the Cacique website, I sized down in the cup and ordered the Cacique Bandeau Strapless Bra in a 36DDD. I was excited about this bra as it gets rave reviews for comfort and support for all sizes of busts and is available up to an H cup. I wish I ordered it with a 38 band as it was a bit snug. That being said, I think sizing down the cup was a smart move. This is a very comfortable strapless bra with little digging or pressure. I like the smooth finish so it won't look obvious under lightweight knits, and is so simple and straight that if a bit shows under a top of the same color it won't be obvious that it is your bra showing. This isn't the kind of bra that will lift and separate as much as a standard bra, but it's the kind that's comfy enough to throw under that camisole and not feel like you're in a corset. The bra comes with removable straps which could be worn one shoulder or criss-cross in back for additional support. I expect this bra to get a lot of wear from me this summer!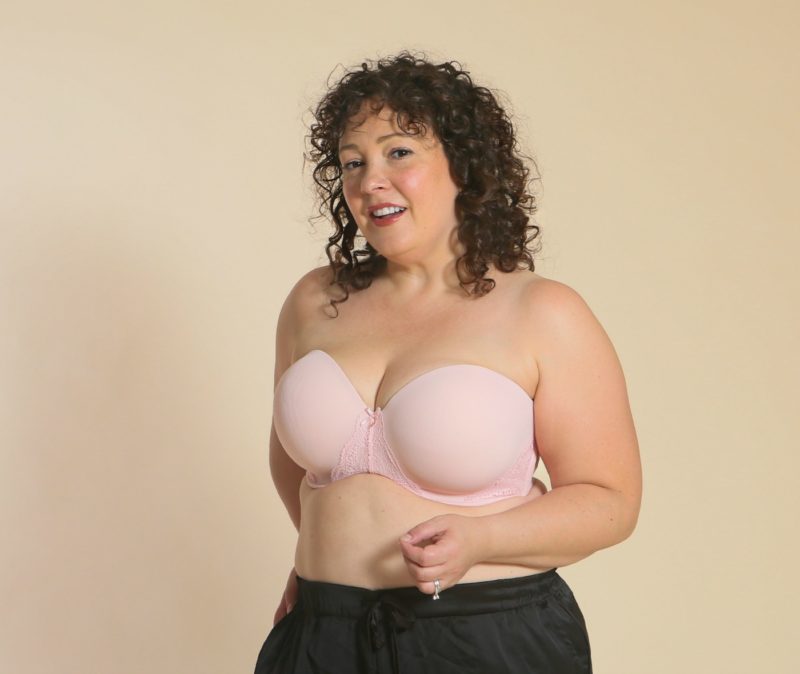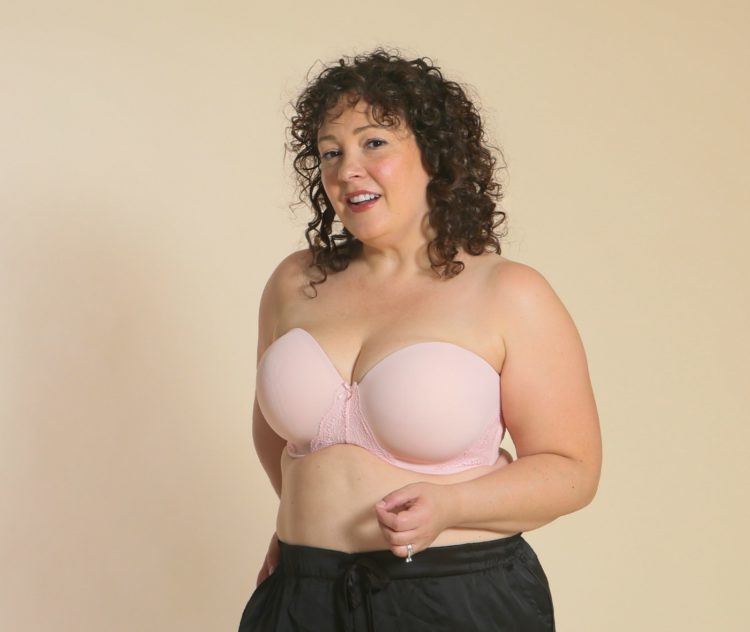 I went with my regular bra size of 36F with the Cacique Multi-Way Boost Strapless Bra and think it was a good choice. It's on the last hooks but that's the way bras should be so you can use the tigher hooks as it stretches out over time. Unlike the bandeau, this is a bra that lifts and separates and provides a really great shape even without straps. That being said, this strapless bra also comes with straps so you can add them for more support and customize them to the neckline and straps of your garment. As for comfort… it's equal with most strapless bras meaning it's good for a special event but not something I'd want to wear on the daily. I like that the cups are smooth giving an invisible look under knits.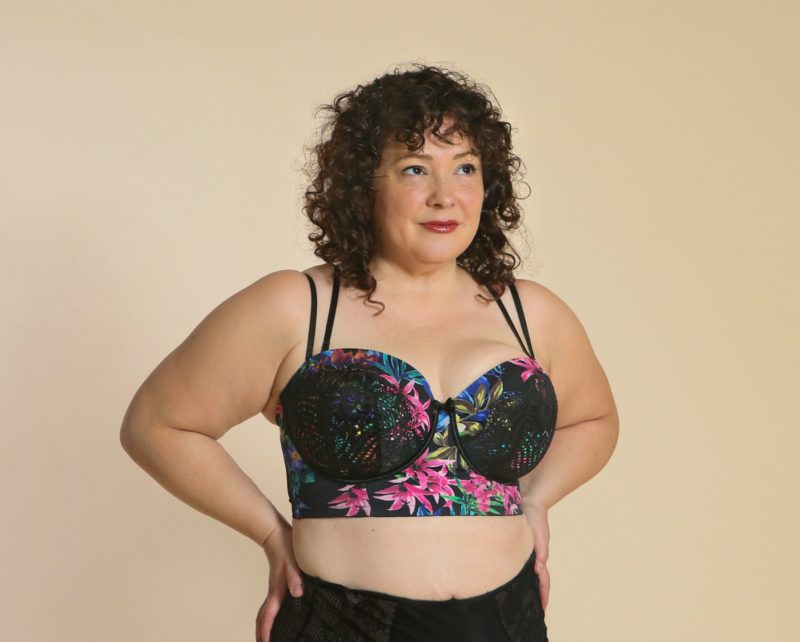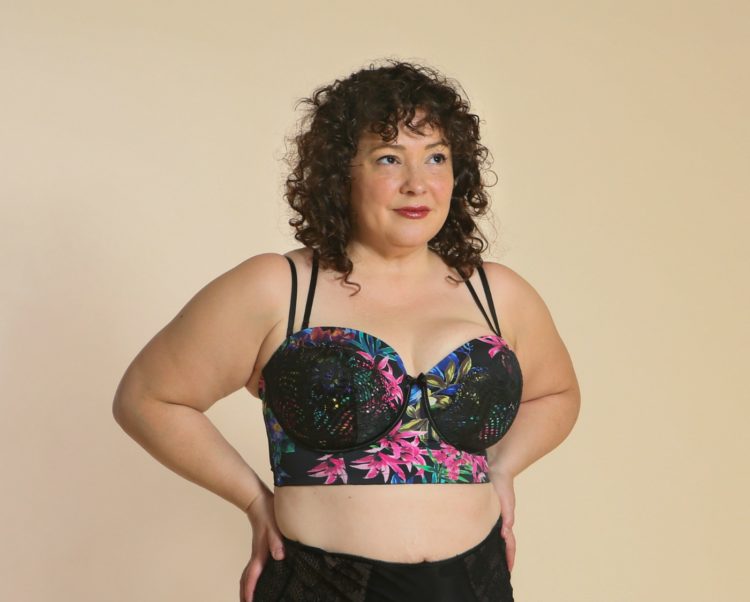 Based on reviews, I went up a band size and ordered the Cacique Lightly Lined Longline Multi-Way Strapless Bra in 38F. I have to remember that longlines don't usually work for me; I find they roll up or are too tight on the bottom of them. This was far too tight in the band for me ; if you're more of an hourglass shape you'll find this bra to be fashionable and functional. What's cool about this bra is the double straps are separate; wear one or both, wear one crossed and the other straight, turn one into a halter, get creative for these straps are slim enough that they can be part of your look or hide under thin-strapped dresses and tops. And the bra really does lift and separate and look sexy too. Heck, this is the kind of bra you don't mind peeking out from under a buttoned-up blazer or a partially unbuttoned shirt tied at your waist.
Wire-Free Comfort Bras for Large Busts:
Whether you're staying at home or can't imagine after being home to have to don another strapless bra, I feel you. I decided to try some of the no-wire bras Cacique offers for large busts.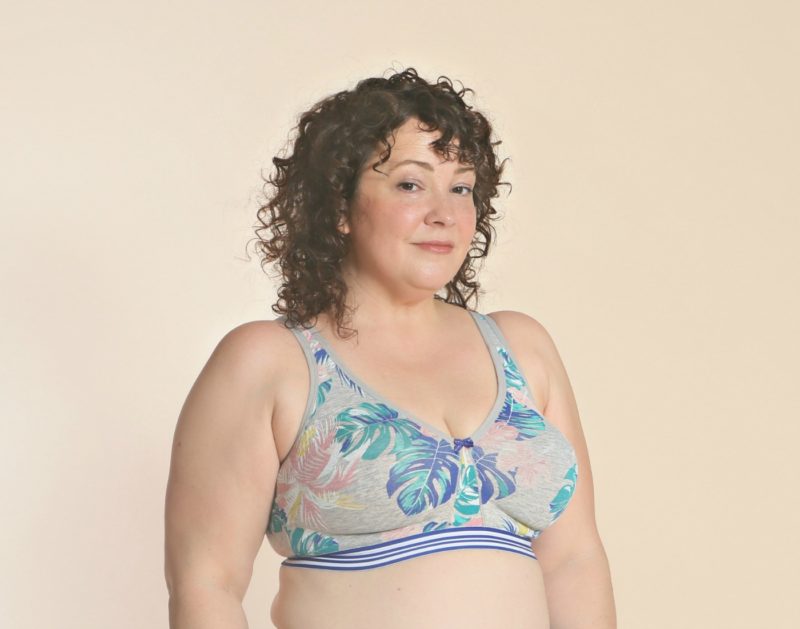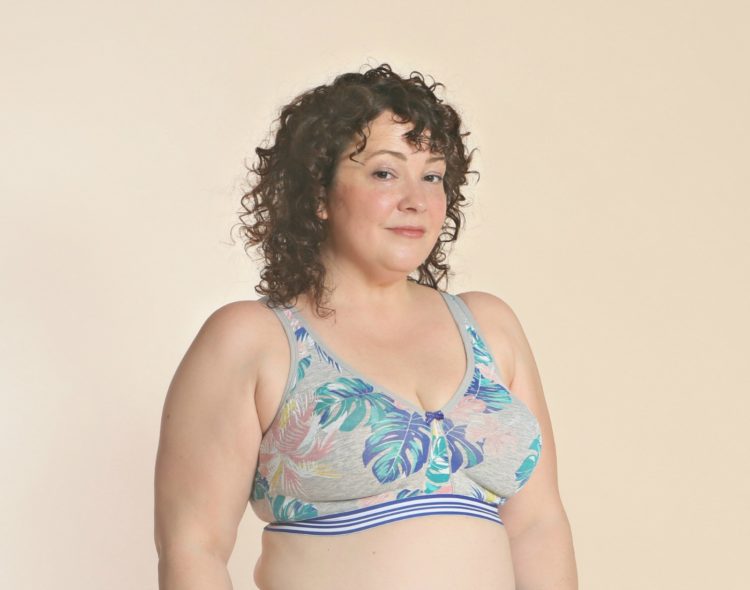 I got the Cacique Cotton Unlined No-Wire Bra in a 36DDD because there weren't any left in my size and I felt with a soft style I could maybe get away with a smaller cup size. I think if I went with a larger cup size it would have been too loose in the cup, though I think going up a band size would have added to the comfort. This is a true lounge bra. If you have a large bust you may find going braless is uncomfortable, especially in the summer. This is a bra that will lift enough for comfort and be stretchy enough of a fabric that it's comfortable for lounging around the house.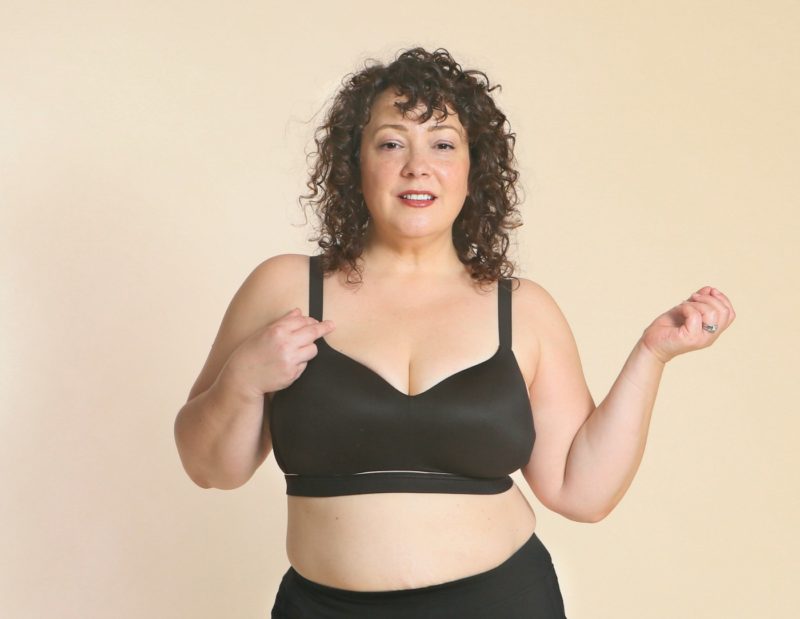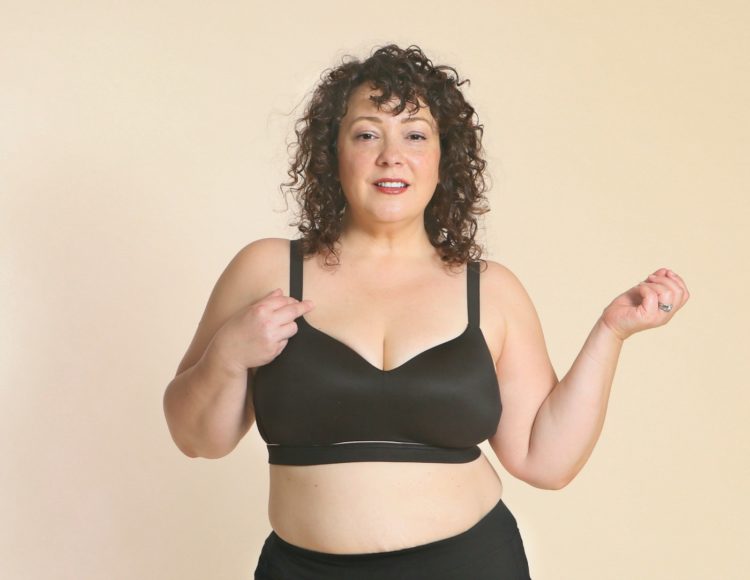 I also ordered the Cacique Lightly Lined Lounge Bra in 36DDD because it was not available at the time in my usual size. This was not the right size for me. My breasts were busting out the front and side and I had a hard time getting it on and off (it doesn't have a back closure and goes on over your head like a sports bra). If I did it again I'd go with a 38F. Unlike a lot of lounge and comfort bras, this one has traditional-looking straps so it is a piece you could wear with a casual dress and not have it ruin the effect. This bra is lined for modesty and of a silky synthetic that feels good on; if it's the right size I think it would be a nice indoor lounge bra.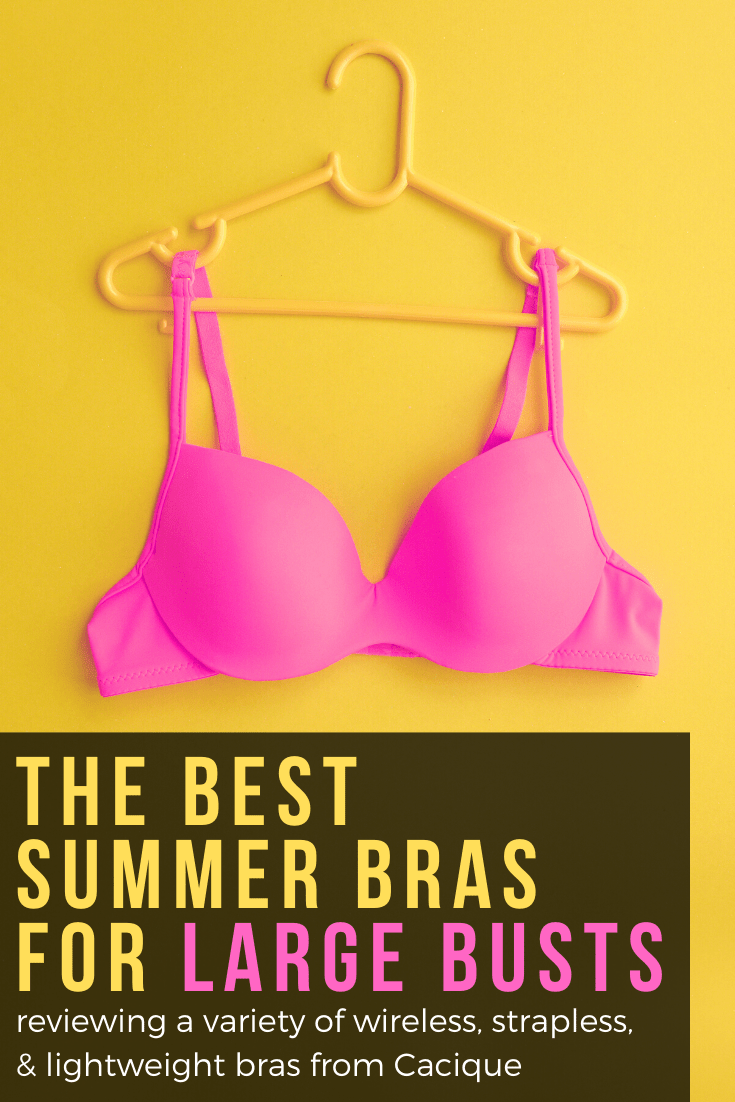 Thank you to Cacique for this opportunity to review a few of your bras available for large busts this summer. I appreciate the mix of fun prints, functional style, and innovation to keep bras cool and comfy this summer along with such an extensive size range. If you have any questions regarding any of the styles I featured in this post, let me know in the comments and I will answer honestly and to the best of my ability!