This article may contain affiliate links; if you click on a shopping link and make a purchase I may receive a commission. As an Amazon Associate, I earn from qualifying purchases. 
I originally wrote this blog post about the most stylish buys from Target in the spring. Then I updated it for the summer. Now we're deep into fall winter right around the corner and I had to check out Target's fashion New Arrivals to see their offerings for the season. While a lot of their apparel skews Junior, I found a lot of great pieces that would be perfect for us grown women.
Of course, any grown woman can wear whatever the heck she likes. I have chosen pieces I think are on trend but won't be passe in a season, styles that will work on softer frames, and will mix and match with one's existing closet. Going through reviews, I chose pieces that get positive ratings for fit and quality because whether a top costs $5 or $500 it's too expensive if you can't get a lot of joyful wear out of it.
The Most Stylish Buys from Target Right Now
I don't believe in the look for less, but I do believe you can find cool, on-trend style at most any retailer. These pieces available at Target are highly rated and high on style. Not flash-in-the-pan looks, they can elevate wardrobe basics and be worn far beyond this current season. Below I share not only my picks of the most stylish buys from Target right now, but why I think they're worth your time and money (and some styling tips too!).
Holiday Style from Target
When I am discussing holiday style, I am not meaning ugly Christmas sweaters or beanies embroidered with dreidels. I mean the kind of sparkly, dressy, and fun clothing you may wear for an office holiday party, a New Year's get together, heading to a bar or restaurants with friends to celebrate surviving the year. And Target has a few items I think us grown-ass women can totally rock, and for less than department stores and boutiques.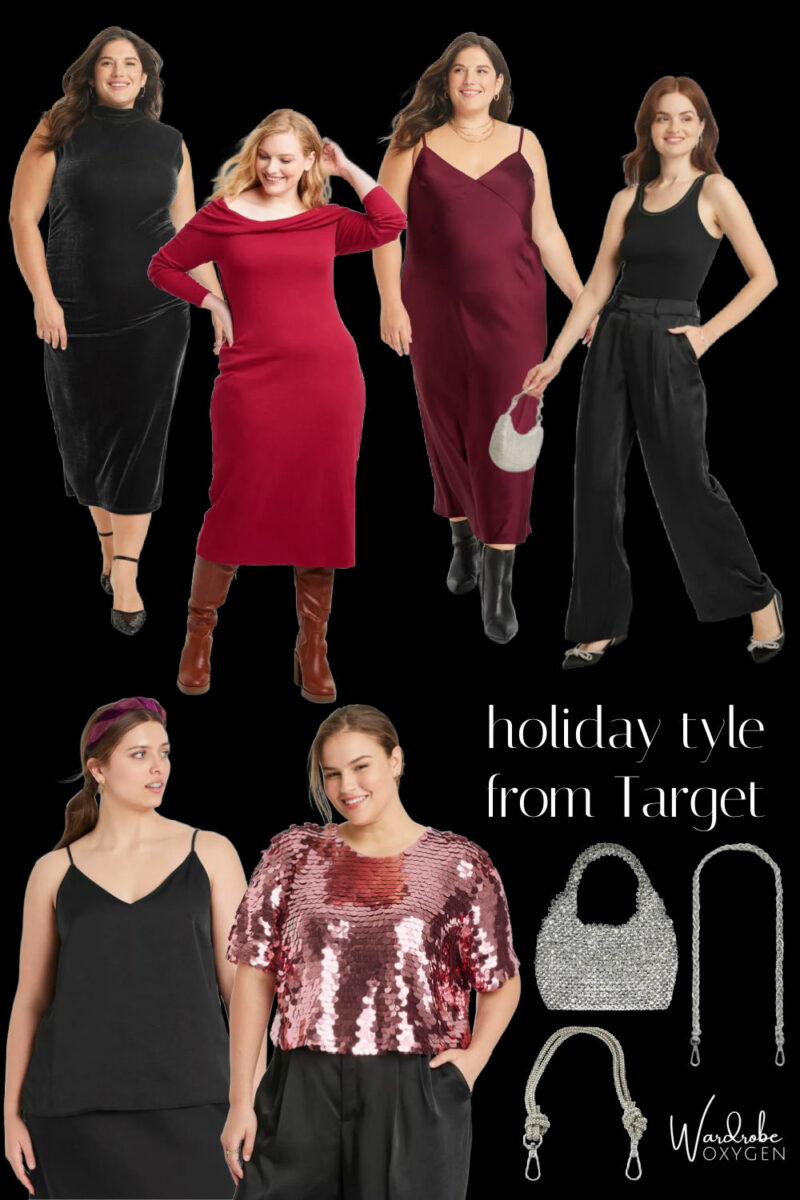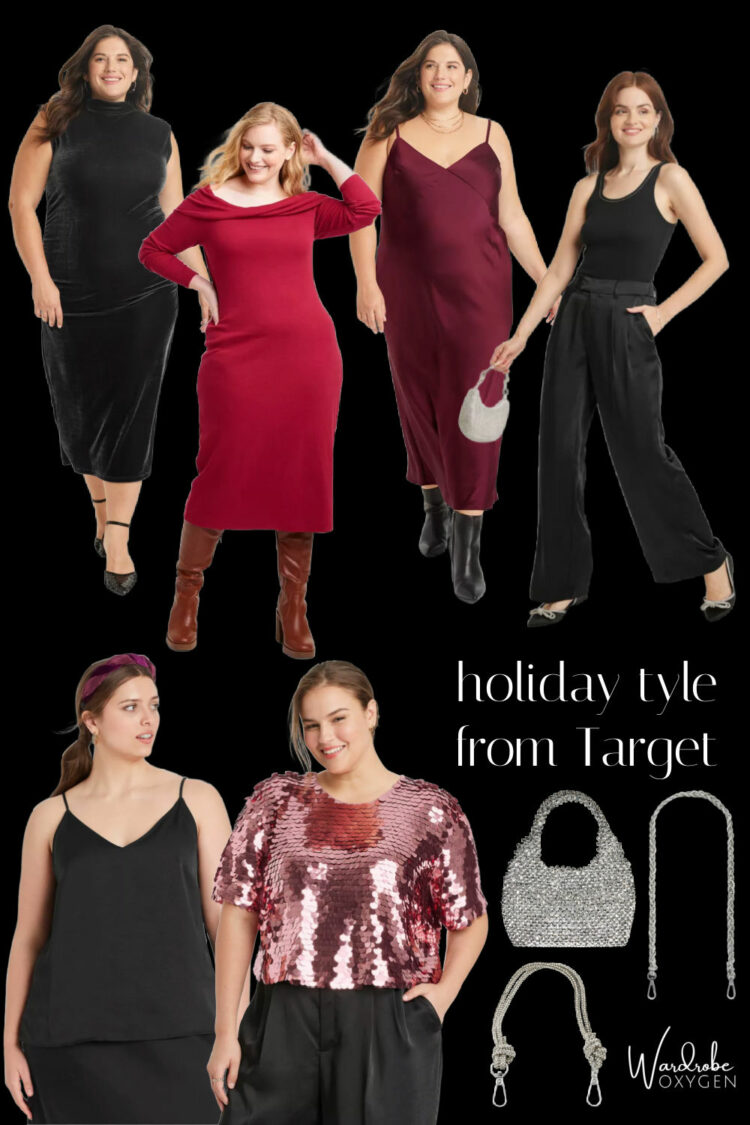 black sleeveless dress | red off the shoulder dress | burgundy slip dress | black satin pants | black camisole | pink paliette top | sparkly handbag | short purse strap | long purse strap
Everyday Style from Target
I am pretty picky with fall and winter fashion. Unlike a cotton sundress that can look chic at a $25 or $250 pricepoint, things like sweaters and blazers can quickly look cheap. That being said, looking at Target's newest arrivals as well as the customer reviews, I found a selection of pieces that look good and would be great in a grown-ass woman's closet.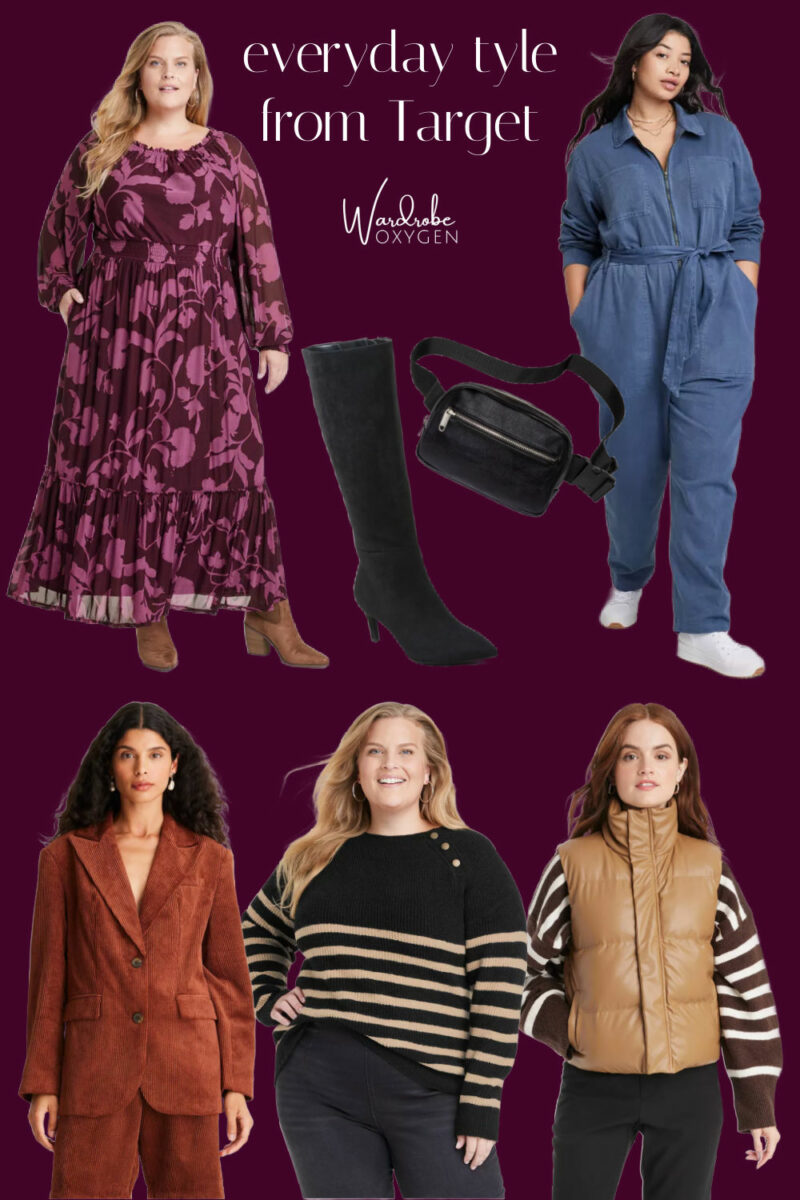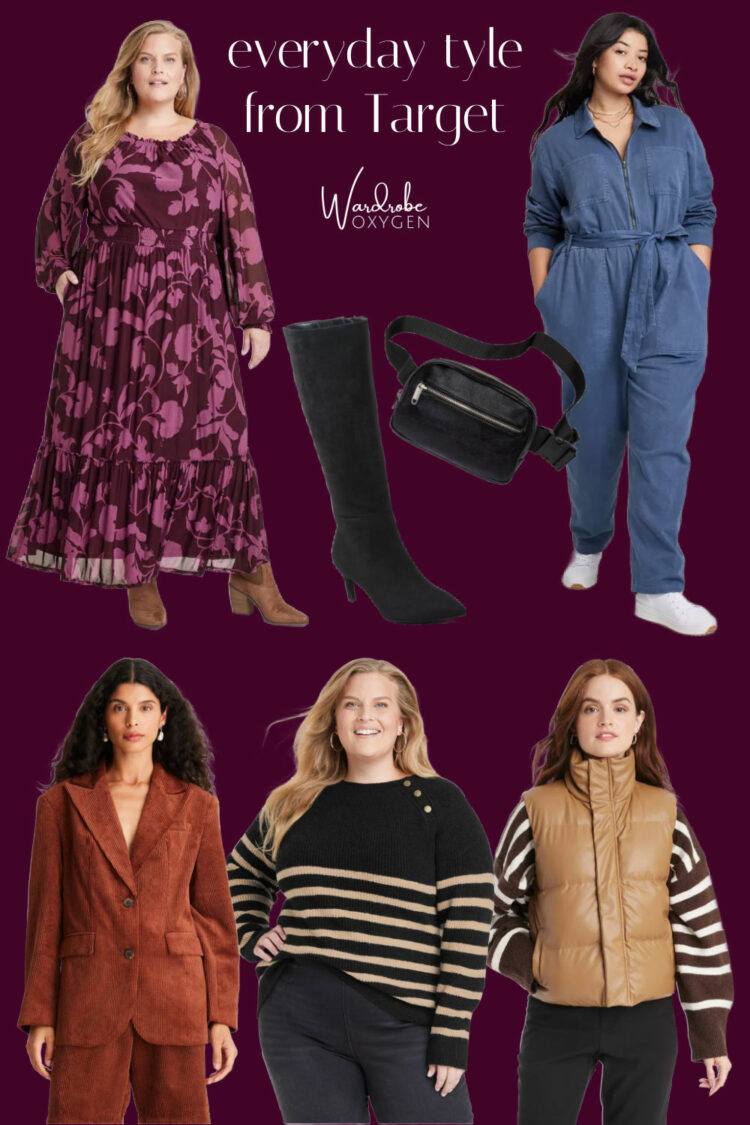 floral dress | suede boots | belt bag | jumpsuit | corduroy blazer | striped sweater | faux leather puffer vest
I know as the season continues, Target will add more cold-weather style and festive options for holiday style. If you own any of these pieces or have tried them on, do share your feedback in the comments to help others in the Wardrobe Oxygen Community!