This article may contain affiliate links; if you click on a shopping link and make a purchase I may receive a commission. As an Amazon Associate, I earn from qualifying purchases.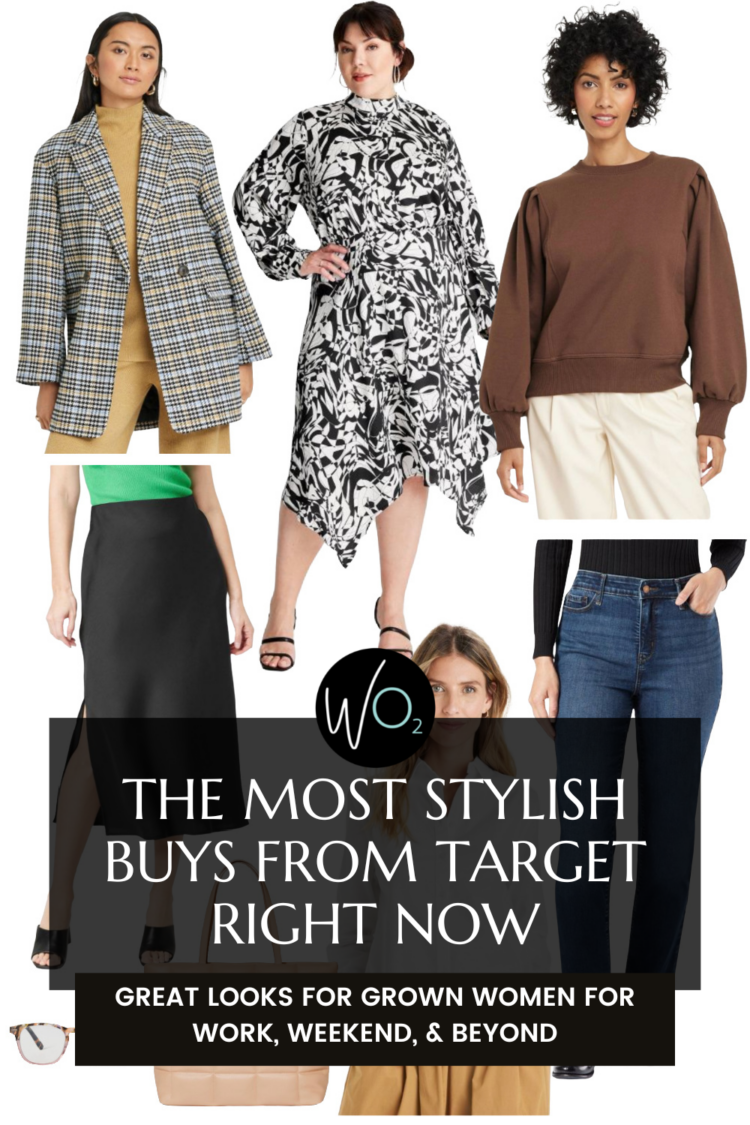 Don't sleep on Target, I recently went to a large Target in a neighboring city with a robust apparel department and was highly impressed by the fashion, the quality, and as always, the size range. Below I share what I think is the most stylish buys from Target right now, geared to us grown-ass women.
Of course, any grown woman can wear whatever the heck she likes. I have chosen pieces I think are on trend but won't be passe in a season, styles that will work on softer frames, and will mix and match with one's existing closet. Going through reviews, I chose pieces that get positive ratings for fit and quality because whether a top costs $5 or $500 it's too expensive if you can't get a lot of joyful wear out of it.
On-Trend City Style from Target
I don't believe in the look for less, but I do believe you can find cool, on-trend style at most any retailer. These pieces available at Target are highly rated and high on style. Not flash in the pan looks, they can elevate wardrobe basics and be worn far beyond this current season.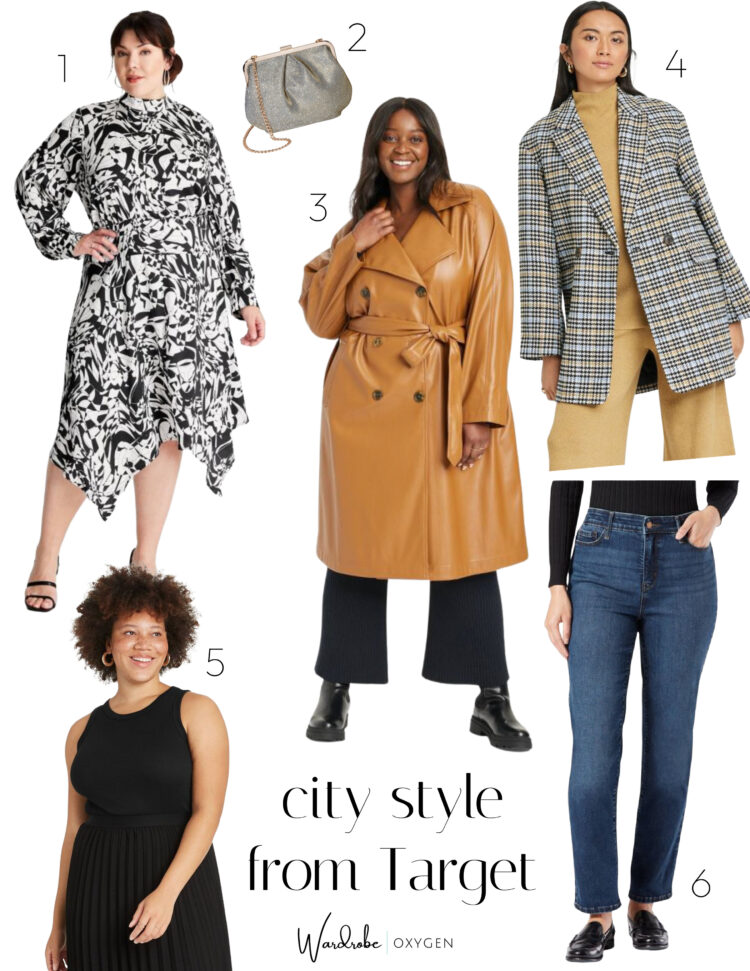 one | two | three | four | five | six

Work Wardrobe Staples from Target
Especially as a grown-ass woman, it's important in the workplace to focus on quality, not quantity. However, Target has some great basics and simple pieces that can be added to a quality work wardrobe to extend it, add comfort, fun, and variety. I own a pair of the pants featured; they're awesome with a sweater for a comfy work look that still exudes polish.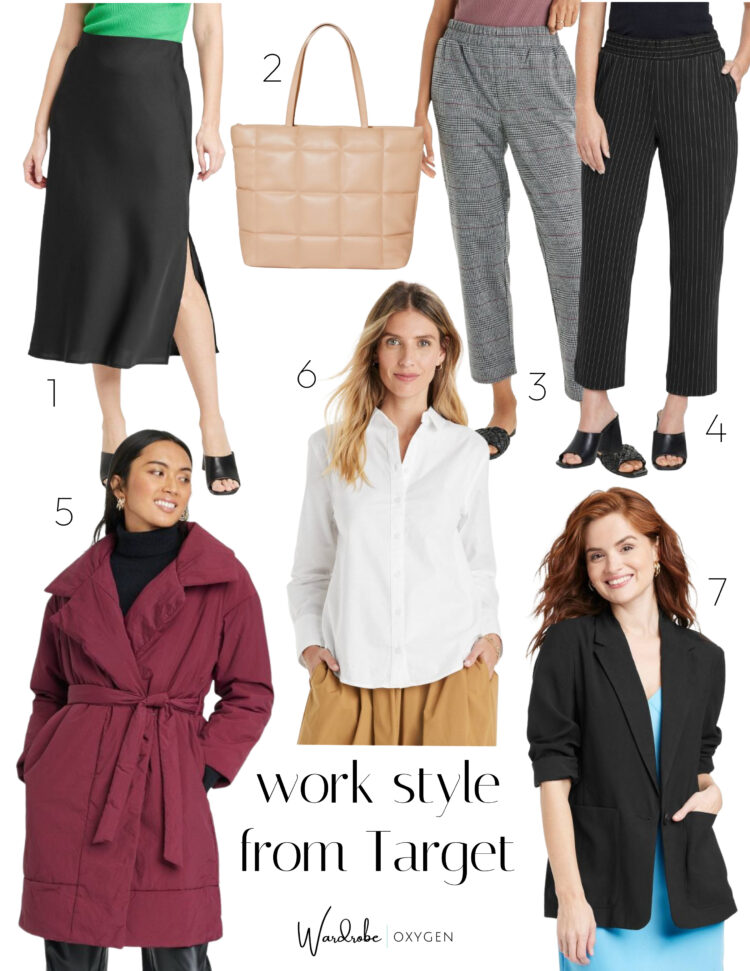 one | two | three | four | five | six | seven

Modern Classic Style from Target
Love classic trendless style? Got a preppy streak in your style? Target has some fab pieces to achieve that look. From crisp awning-striped shirts to cords, zip-neck knitwear to highly rated denim, these pieces achieve modern classic style without being at all boring.
one | two | three | four | five | six | seven | eight